Christmas Neutrals + A Walk Down Holiday House Tour Lane
Hi there friends! Hope you all had a wonderful Thanksgiving!! This weekend most of you will begin your Christmas decorating, if you haven't already, so I wanted to arm you with plenty of inspiration as you get started. If you have been following my holiday posts then you know I am keeping things neutral this year. I change things up from year to year and make it fresh & fun. This year I decided to go with a soft palette of white, cream, gray and brown with a wee bit of black. With a few simple changes of accessories I am creating a look that is organic and relaxed that feels festive but can also last through the winter months. And that means when the season is over you don't have put EVERYTHING away!! I am over at Better Homes & Gardens sharing some tips for creating a soft palette using Christmas Neutrals.
Since many of you are new to my blog I thought I would share some holiday house tours of years past and DIY's that I have loved.
Last year's tour had a Cozy Cabin Christmas vibe going on. I let my boys decorate the tree themselves, which ended up being the best thing ever! It wasn't perfect but it was theirs and they loved it. The 2 prior Christmas' to this one our home was featured in magazines (BHG Christmas & Cottages and Bungalows) which was exciting to have them come out and photograph!  And to see it published!! But left no room for childhood creativity, so last year I gave them a colorful treat and let them help with EVERYTHING!!!
Last year I collaborated with Lowe's on a fun Dining Room that was casual & also inspired by the outdoors.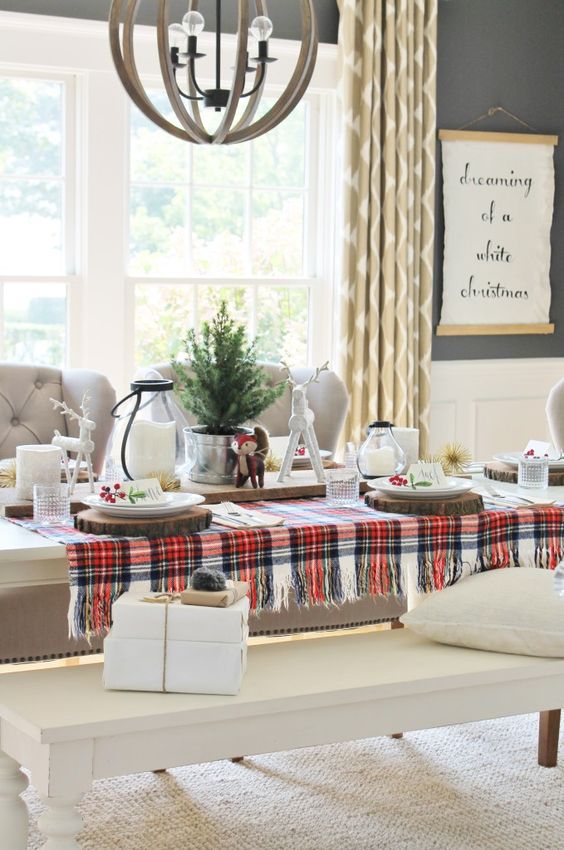 Then I changed the Dining Room once again for another look. I used more dark, rich hues and changed some accessories.
Two year's ago I did a Playful Woodland Retreat. I took all the spaces BHG wasn't going to photograph and decorated for the boys. I made it colorful with lots of bold pattern and textures.
This was my Holiday House Tour in 2013 I used neutrals but in a soft, vintage way….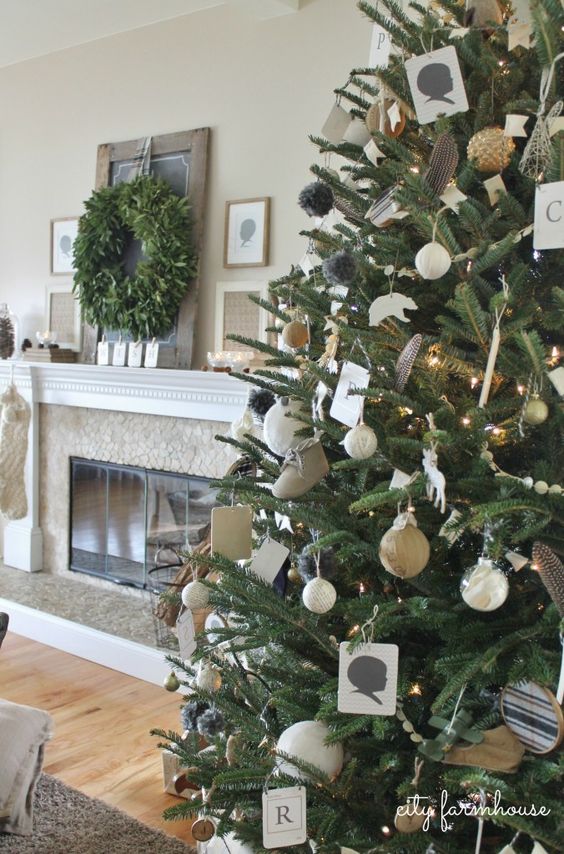 Here is also a peek at my Holiday Master Bedroom I styled for the BHG photo shoot, I ended up changing the headboard material by simply pinning it to the back.
This is one of my favorite holiday DIY's, Christmas Polaroids.
Creating DIY ornaments is one of my favorite holiday traditions, these Gilded Woodland Animals were so easy and cheap. You can also use them as is for a more natural look.
My boys loved this one, the Car + Tree Terrarium….
These birch slices I found at the craft store and were fun to create. The technique we used for these Antler Ornaments we also used for all sorts of fun characters Shane & Jack found. This is a good one for kids!
This year's Holiday Housewalk hosted by Jennifer Rizzo starts Monday, mark your calendars!!! And my turn is Tuesday so be sure to stop by. Enjoy the rest of your weekend!! Happy decorating!