Holiday Dining Room With Lowe's
  Hi friends! Can you believe it is almost that time of year again? I know, it may be a little early to be sharing a holiday room but I was so eager to reveal with you what I have been secretly working on with Lowe's. I have done neutral for a long while so I thought it was about time to layer in some color and brighten things up a bit.
Welcome to my Woodland Inspired Holiday Dining Room… 
Inspired by all of the amazing new items for Christmas I decided to bring the outdoors in, using lanterns, woodland creatures, lots of cozy textures.
 And of course a little glitz! I love the idea of sending my guests home with a gift for their tree.  These starburst ornaments are a favorite. But then again Lowe's ornaments this year blew my socks off, little knit acorns, big woven ones, paper, glitz, plaid, you name it, they have it.
 Often I get a lot of questions on how I start a room & usually it's with a print or a pattern that will inspire me & give me a color direction. This year it was a vintage plaid picnic blanket that I used as this table runner. Adding something unexpected to your space can instantly spark conversation and make your room stand out.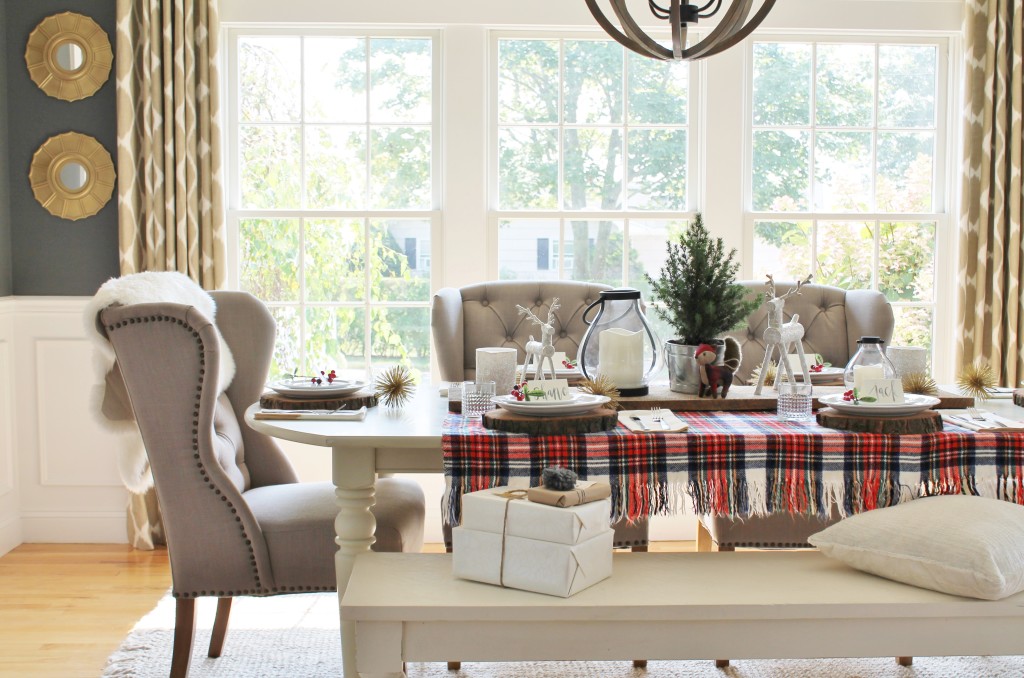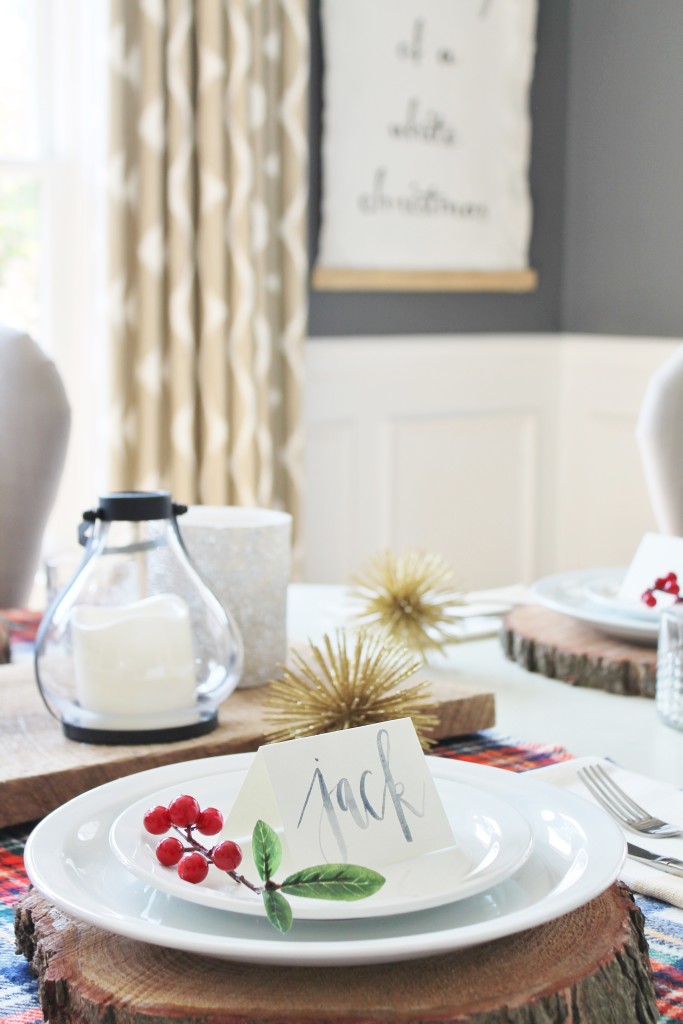 The room has many rustic + chic touches from the chalkboard details & felt animals to the gold ornaments & glittery deer layered in my built-ins & around the room. The table setting is simple with a sprig of berry and a watercolor place card.
 There are also a good amount of DIY's in the room, all inspired from Lowe's, I am excited to share more with you as we head into the holiday season. This one above is just house numbers screwed into a slice of wood.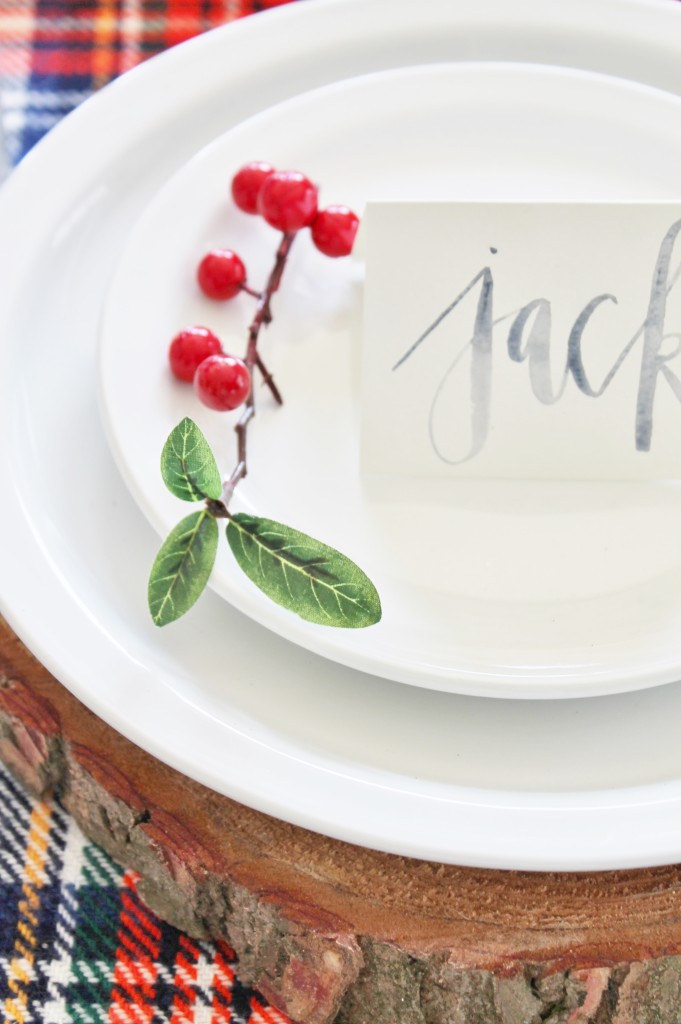 Don't be afraid to use ornaments in unexpected ways. I loved these little felt foxes & knew I had to use them somewhere. Their scale and texture where the perfect fit to add to my table, as well as other places around the room.
Do you spot another in the cloche? And do you spot some of those acorns? Cute right!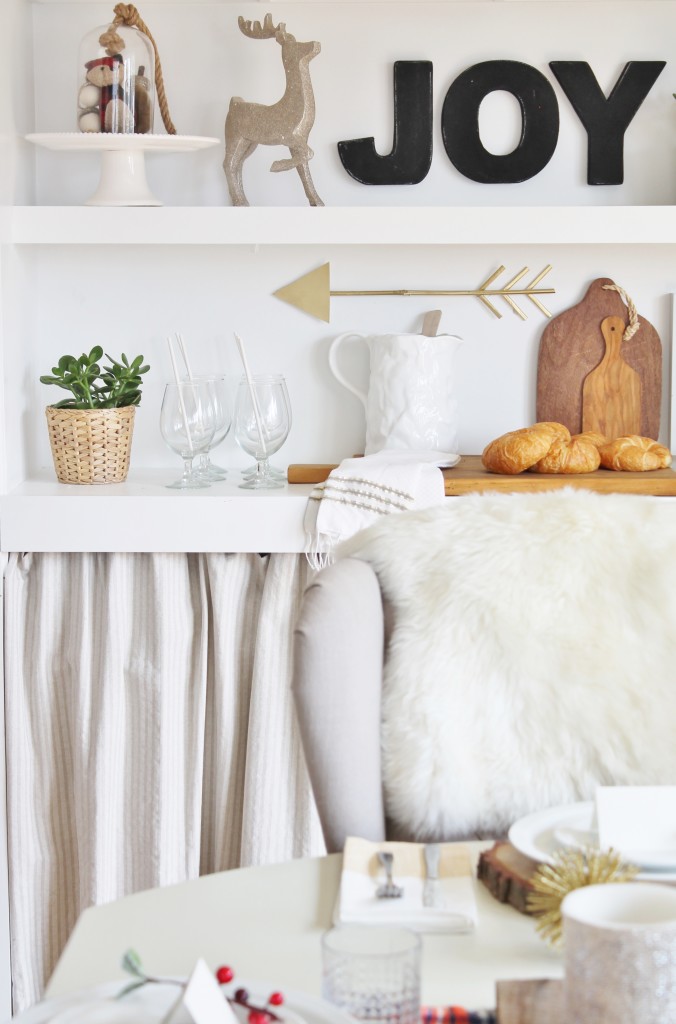 This Dreaming of a White Christmas sign was another DIY, it costs less than $5!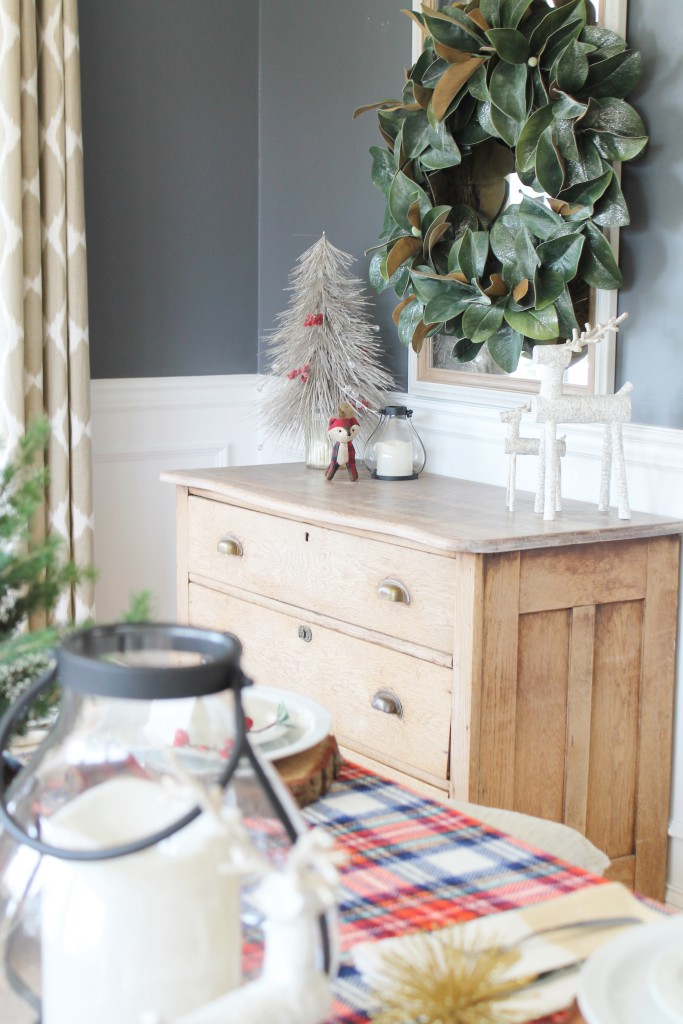 More birch deer, a pretty magnolia wreath and another little felt friend.
I had fun with my built-ins. I brought in some chalkboard details to balance the black from the lanterns on the table. I love these nutcrackers, I could see them lined up on a mantle with a pretty wreath above it.
I added a cozy chenille & velvet pillow to my bench for extra comfort.
Another something I adored this year were these shimmery linen candles, they are LED of course but look real. You can float these all over your home to set a cozy mood.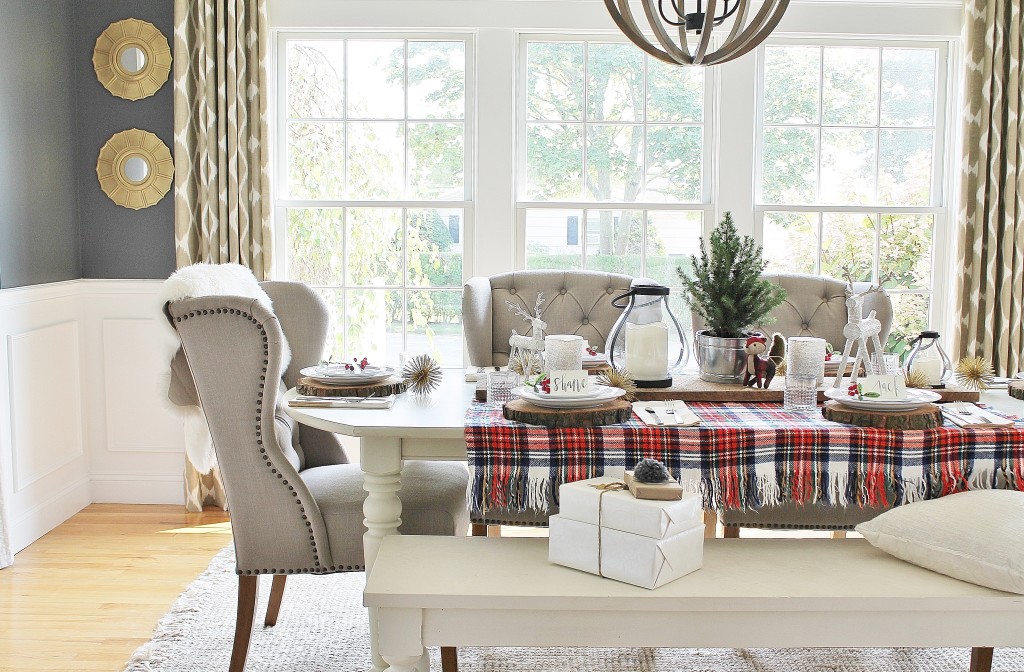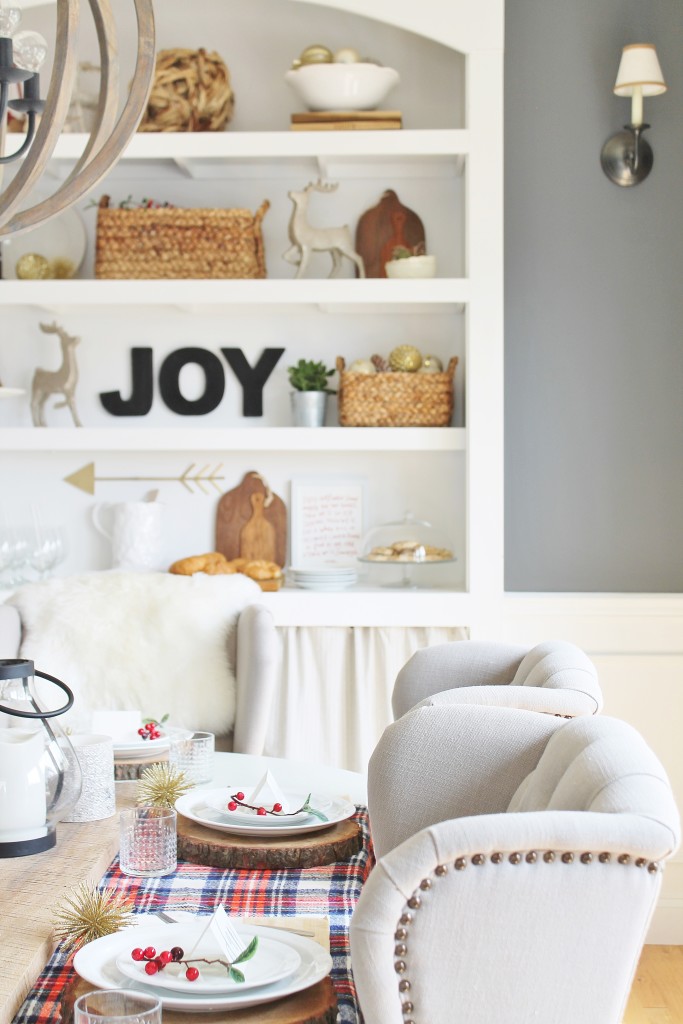 This is a sponsored post by Lowe's, in which I received product & compensation.
Thank you all for stopping by today to check out my holiday dining room!
Have a beautiful week!!