Christmas Bedroom From Last Year's BHG Shoot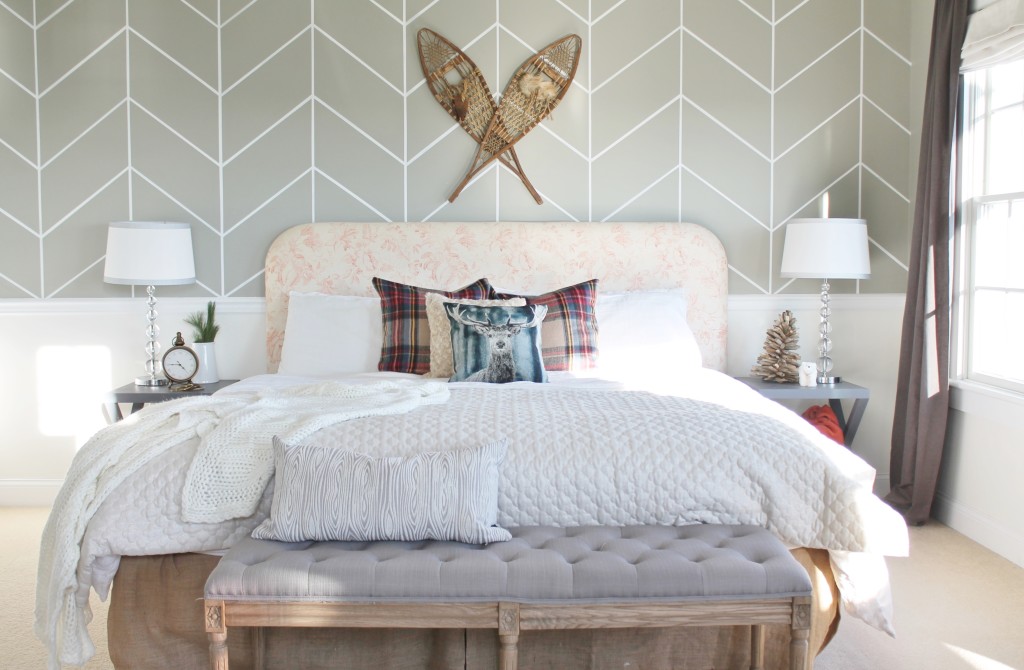 Hi friends! I have only a few more posts left before I take some much needed time off for the holidays, yay! I am sure most of you are finished with your holiday decorating and on to more important things, like shopping but I thought I would share some never before seen shots of my master bedroom from last year's BHG Christmas Ideas magazine shoot. About 10 days before my scheduled shoot date last February, the team asked for preview shots for all the rooms they would be photographing. This way they could get a 360 visual of each space & how they were decorated. I guess it was a rehearsal of sorts you could say. Well these are from the dry run:).
You can read more about my magazine feature HERE.
I kept it uncluttered and simple with fresh greens on the night stand vase, along with a few holiday decorations. This space was also featured in BHG last February, you can read about  it HERE.
The pillow is from H & M and the plaid pillows are a DIY from a $5 scarf.
The vintage snow shoes were a perfect find at a local salvage shop and really create a focal point above the bed.
Even though it is tough to see because the sun is so bright but our bedroom has a beautiful waterview. You can read more about my desk and what a steal it was HERE.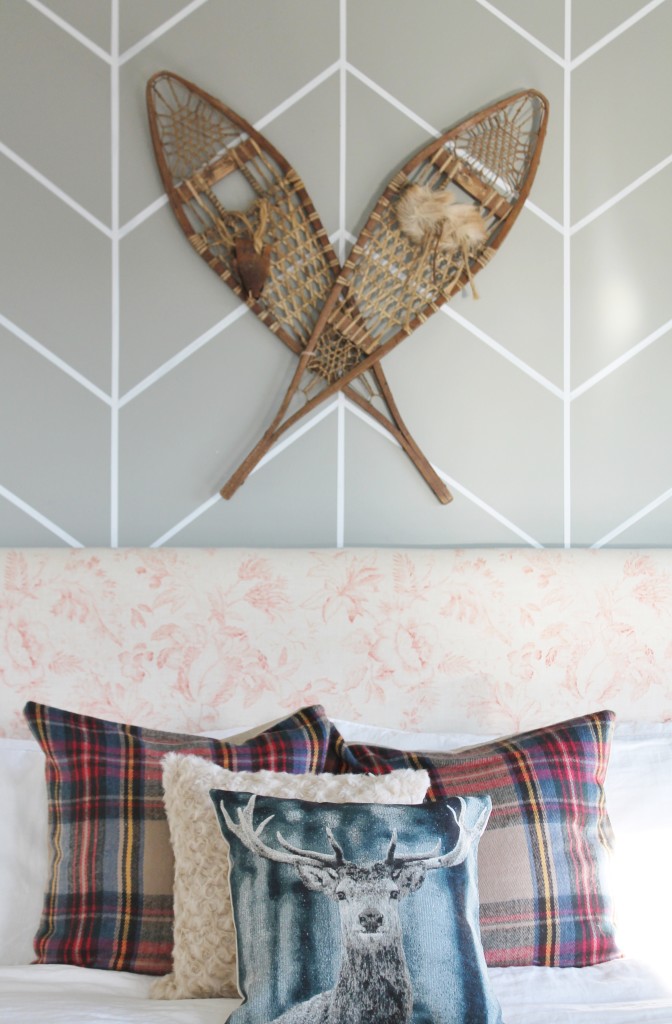 You can see more of my bedroom makeover HERE and HERE.
Want to know how else you can decorate your home using a simple scarf , click HERE.
Have a beautiful week!