Rustic Glam Chair Makeover-Easy Fix For Those Dark Legs
Hi friends!
I say friends with excitement because you are.
You all take time out of your busy day & let me into your home in some way or another and for that I am
incredibly GRATEFUL!
I just wanted you to know how appreciated you are:).
So how's your summer going?
For some of you, your children have already headed back to school
but for us here in NY we are still enjoying summer for a few more weeks,yay!
Summer is amazing here on LI, we are at the beach & pool most days,
so with that being said,
my projects….
have taken a little longer to complete.
And I wouldn't change that for anything.
This summer….is one I will treasure for years to come!
You ever have those moments that you are all there,
100% present and awake to the gifts in your life?
Yup, that has been this summer for me:)!
Ok, so I am in the home stretch with a couple of projects and have finished a few,
wahoo!
Here is one of them……
I have walked past these chairs for over a year and they drove me crazy.
The finish is very pretty, it just didn't go with the rest of my room.
I have a "Rustic Glam" thing going on
& although I am NOT a matchy matchy person,
these hit a nerve:)!
Do you have a piece in your home that just doesn't fit in?
Easy Steps….
1. Use an electric sander & sand the legs.
Make sure you are in a well ventilated area & use a mask.
If you don't have one, buy one!
I have a  Black & Decker-Mouse,
it saves so much time.
2. Wipe off surface and distress if you like that look using some tools to make intends.
3. Take your Steel Wool & Vinegar Solution(let fine steel wool sit in vinegar) that has been sitting for 48 hours and brush on with foam brush.
Let dry.
The wood on most of these legs isn't the best quality, they can even be a mix of woods,
so the stain may not take the same on different legs and even on same legs in areas
but…
I like that look.
4. You can add different layers  to give depth.
I added a few brush stokes of a watered down cream and wiped off excess.
Grays would be pretty to layer,
I wanted a natural look to compliment my fabric.
5.ta-da!
You have a fresh new look for your dark stained chairs:).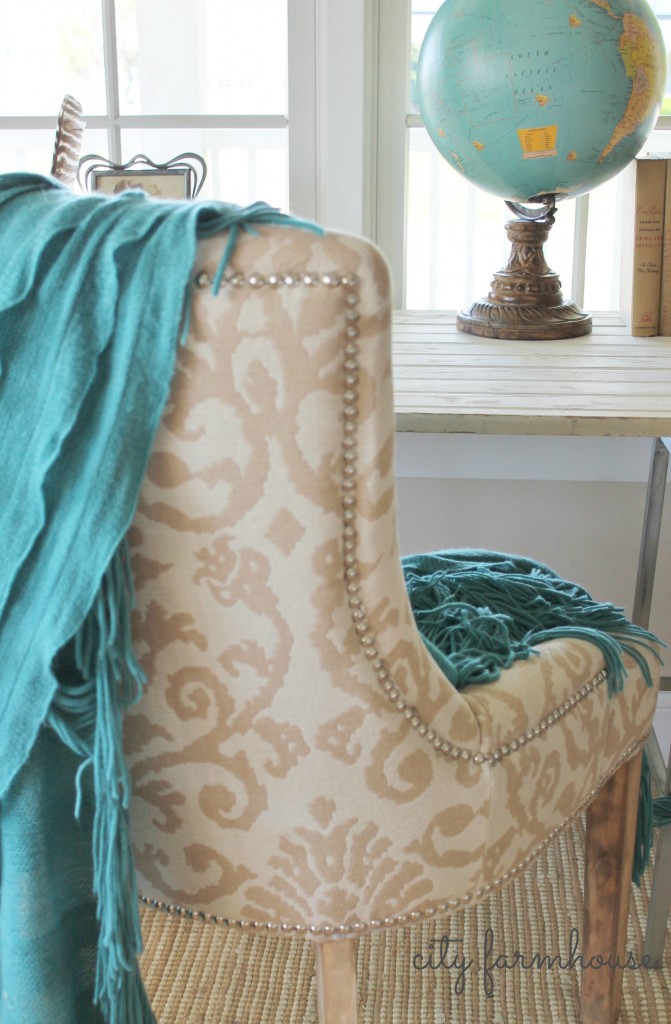 On a side note…
Below is the desk I am working on. It is NOT finished but wanted to give you a sneak peak,
stay tuned!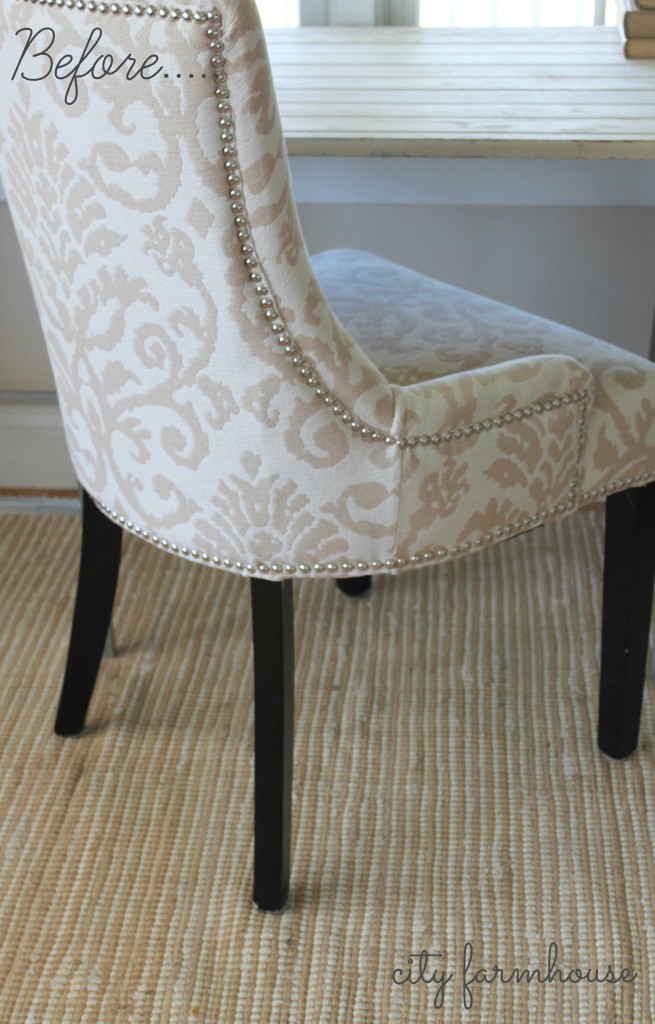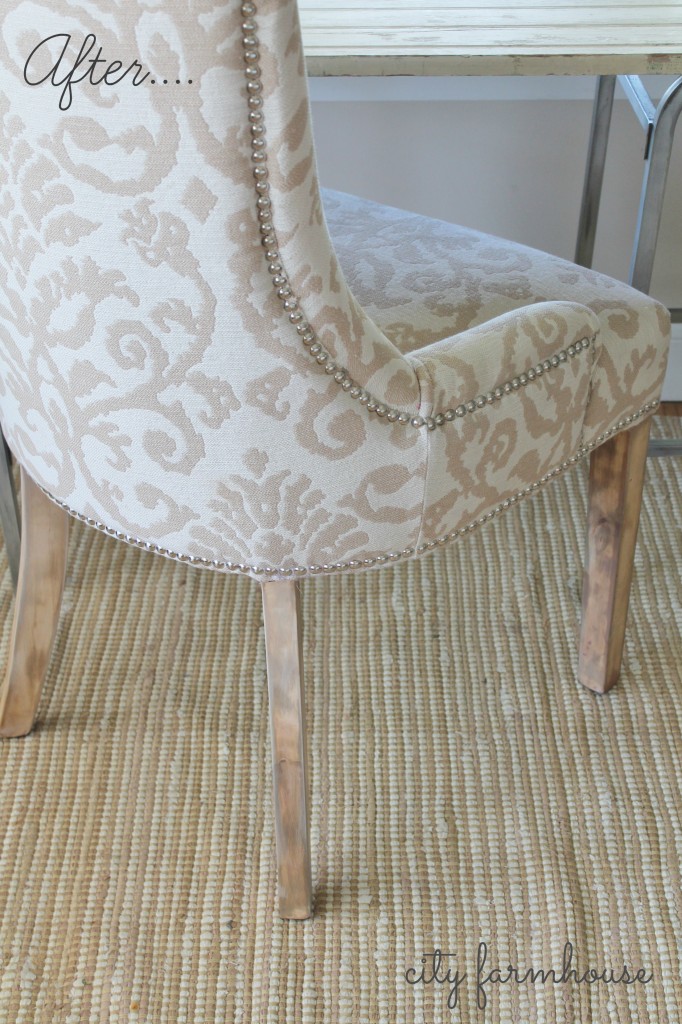 The rug I bought from an estate sale in "the Hamptons" 5 bucks…
hardly been used and washed up great!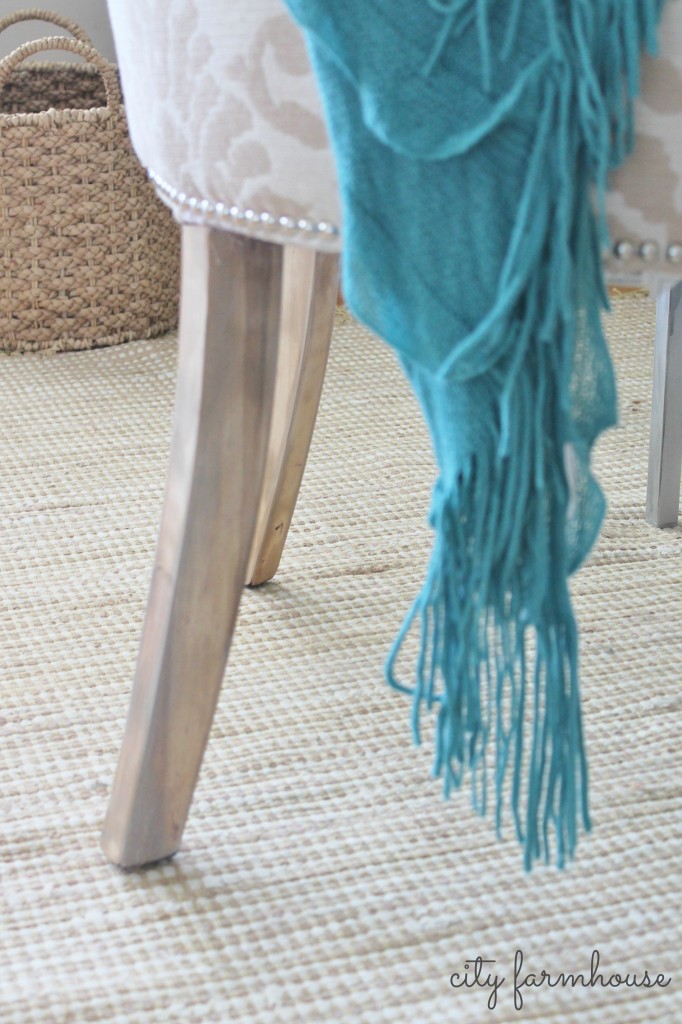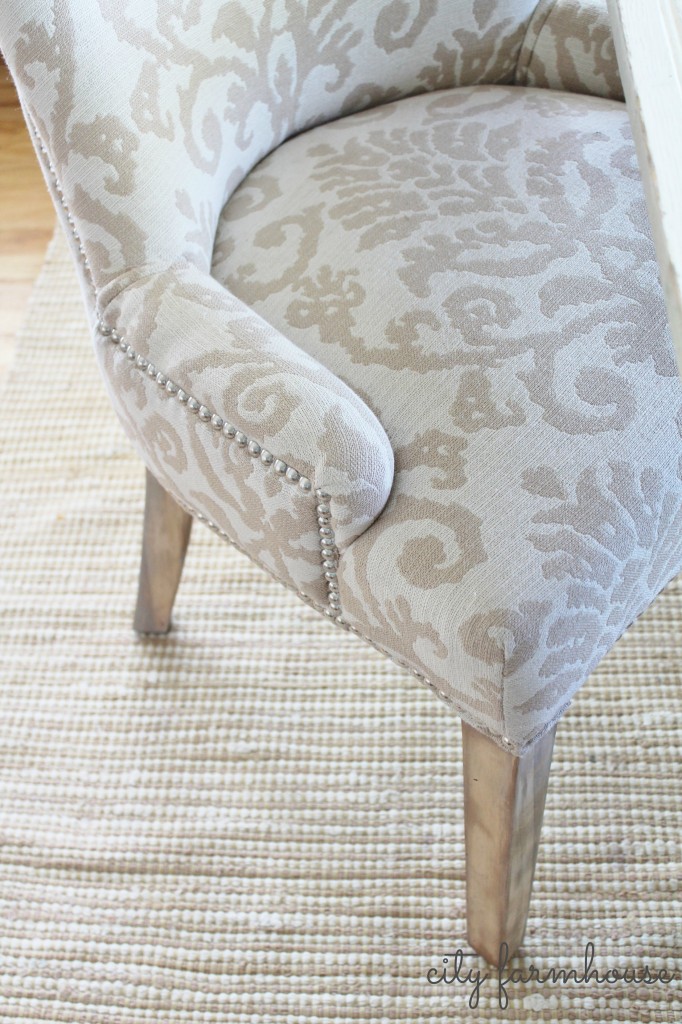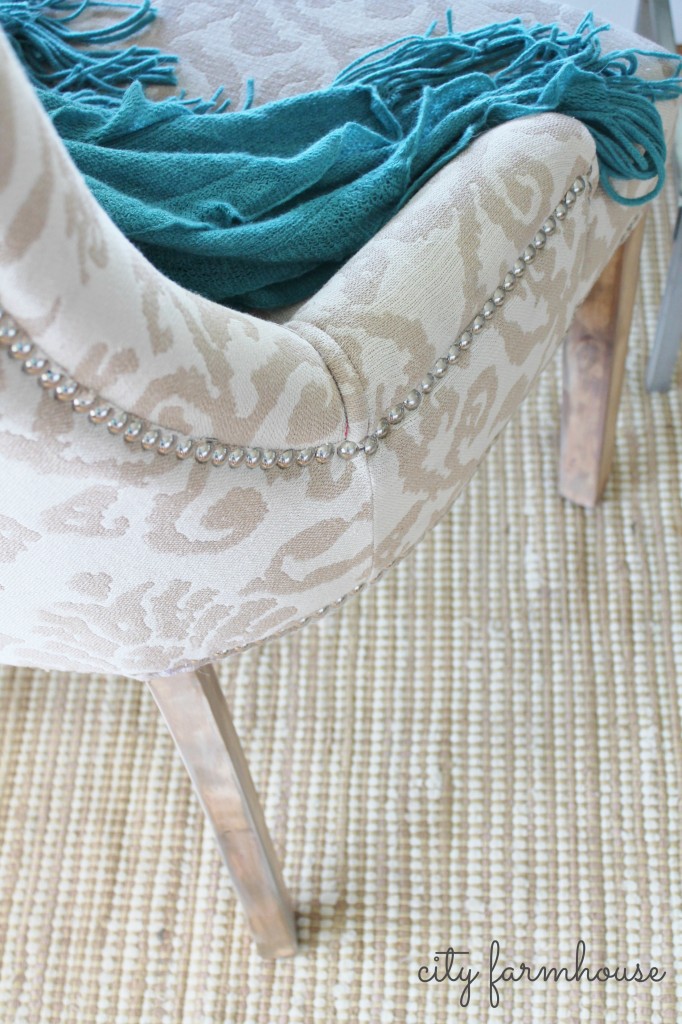 I have so many AMAZING things in the pipeline that I can't wait to share!!!
One of which I will announce next week
& it is BIG,
you don't want to miss this!
You can find me here-Facebook-Pintrest–Instagram–Twitter–Google
Sharing at
Have a blessed & creative day,