How To Turn A Vintage Crate Into A Coffee Table With Casters And New Rug
Hi Everyone!
I hope you all enjoyed your weekend
&
Mother's Day!
I got to sleep in until 8:45 and woke up to coffee & gifts in bed
from my favorite fellas,
what could be better!
We drove to the country & spent the day with family,
it was fantastic.
I write a lot about spending time in the country,
it is literally my favorite place on the planet.
On most Fridays these days I take the drive with my niece Aimee &  little guy Jack.
We hit a few farms, my favorite vintage shops and then….
D & D.
Yes, Dunkin Donuts,
 their iced coffee, yumm…
This shop & this shop are my favorites.
On one of our weekly trips we stopped by Northfound & Co.
It is new shop in Peconic & I just adore everything they sell.
I think an online store is coming soon,
be sure to like them on FB so you can be in the loop:).
As we drove up I spotted a large, very weathered & beautiful vintage crate.
I was told it was from Martha's Vineyard & then the $.
SOLD!
 Ta-da…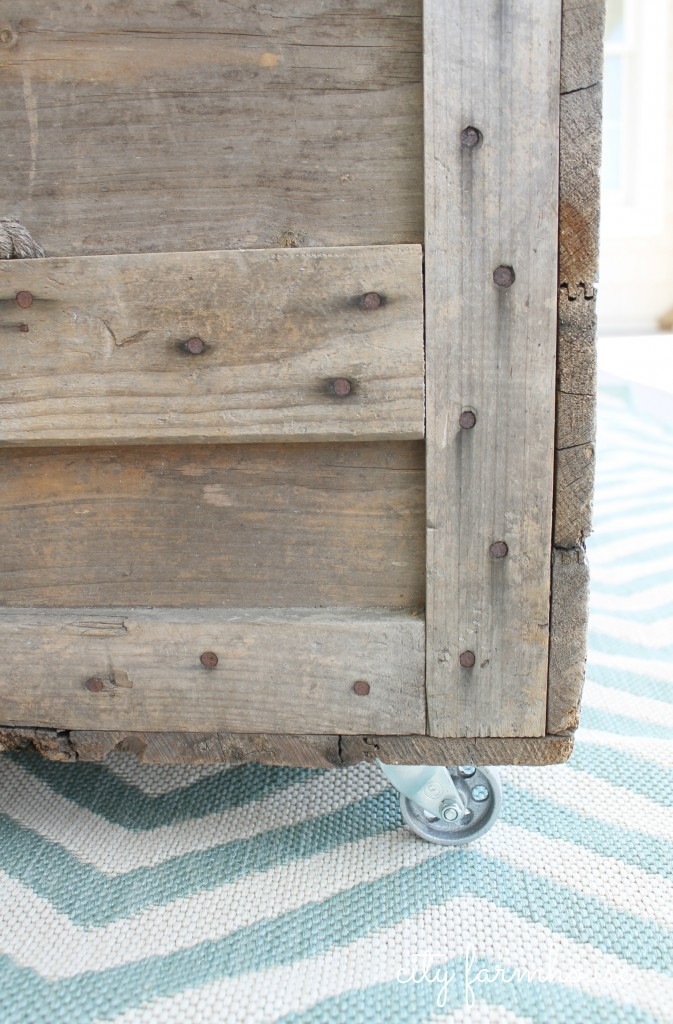 New Rug from HERE.
I love the size
&
 how you can mix it with anything.
It is so versatile,
sometimes we even move it over for extra seating,
it is that sturdy.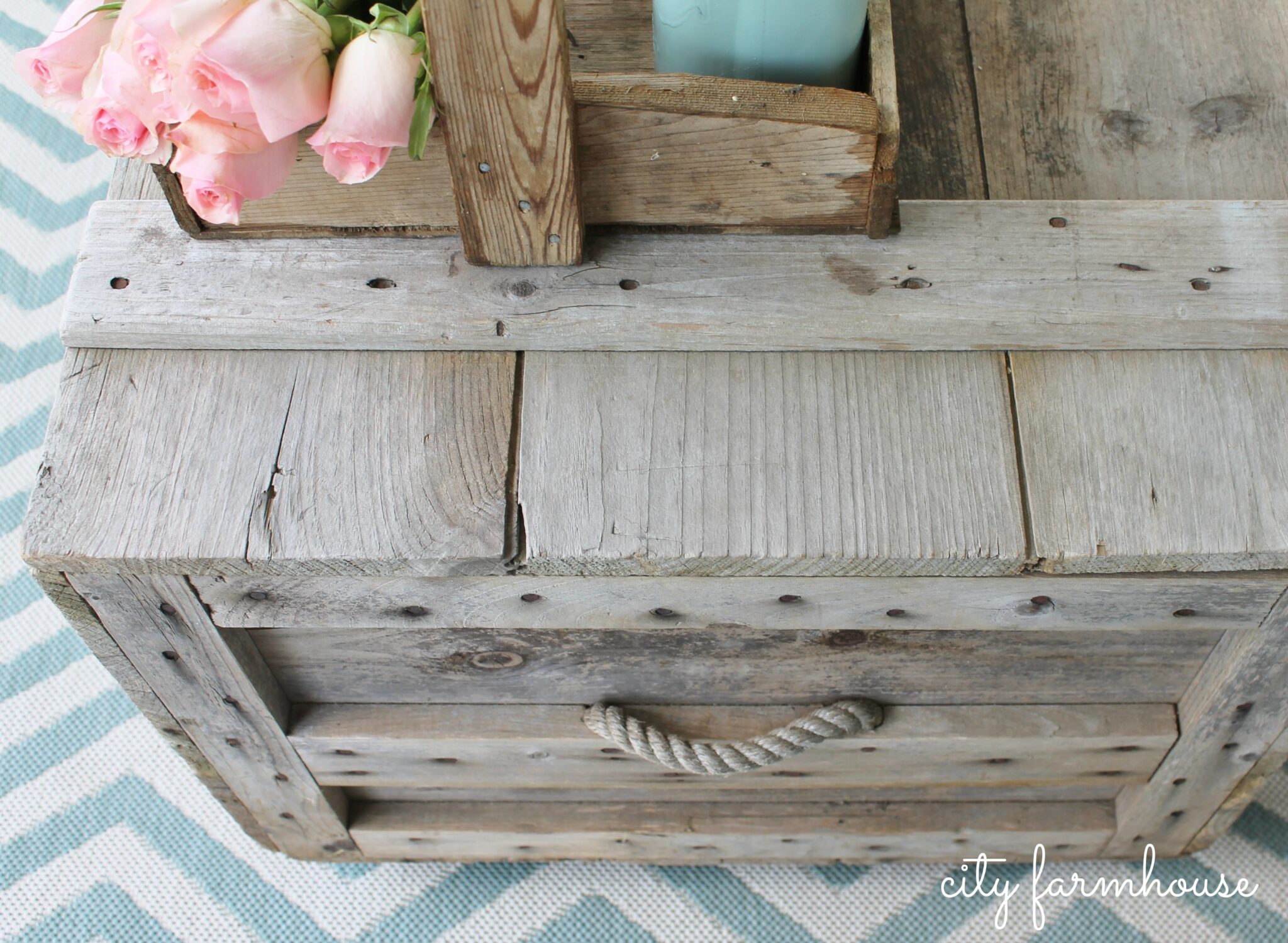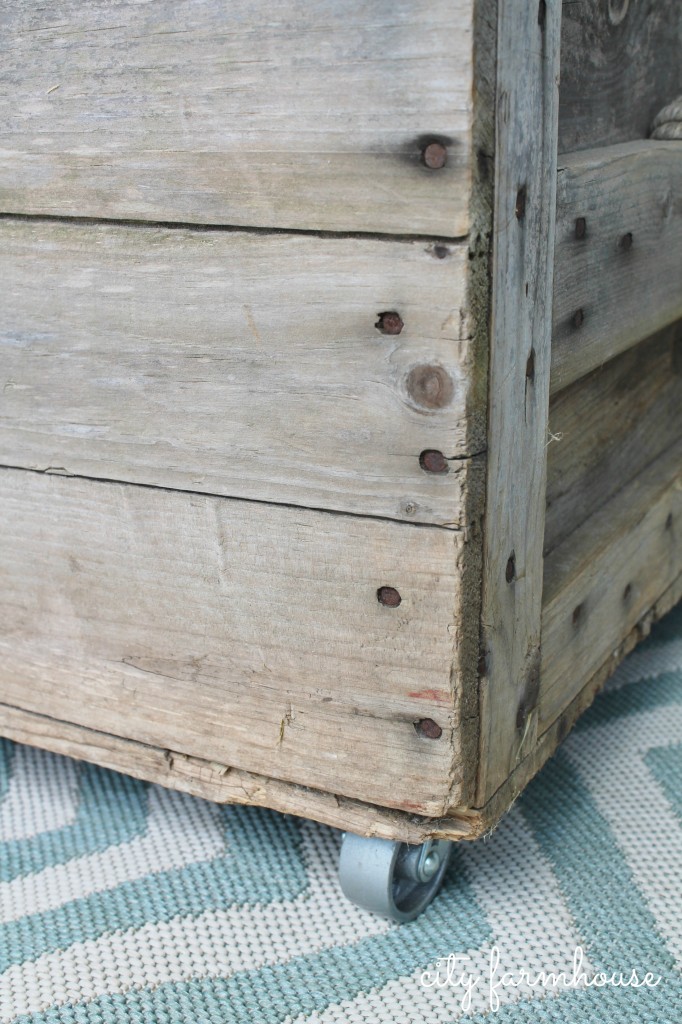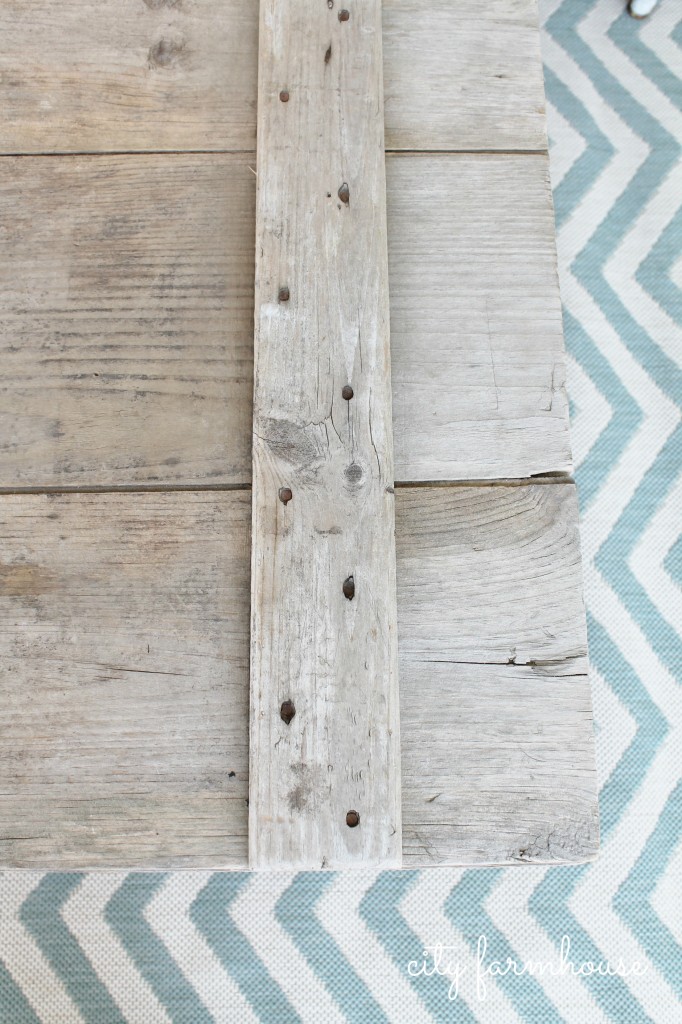 You all know how I love to mix different styles & textures.
What do you think?
Casters rock, don't they?
I also have some other exciting news…
I am now a contributor at Jennifer Rizzo,
I am so thrilled, her blog is one of my favorites and she is also an awesome gal!
Stay tuned for more budget friendly outdoor decorating ideas:).
Be sure to follow along below so you don't miss a post!
Sharing at
Have a wonderful week friends,