DIY Abstract Ornaments-A Budget Friendly Idea
I have been creating and making for a very long time and it's rare when I create something that blows my mind. Well these easy and fun DIY abstract ornaments did just that! It's a budget and family friendly idea with an added bonus of being a great stress reliever and who doesn't need a project like that right now?!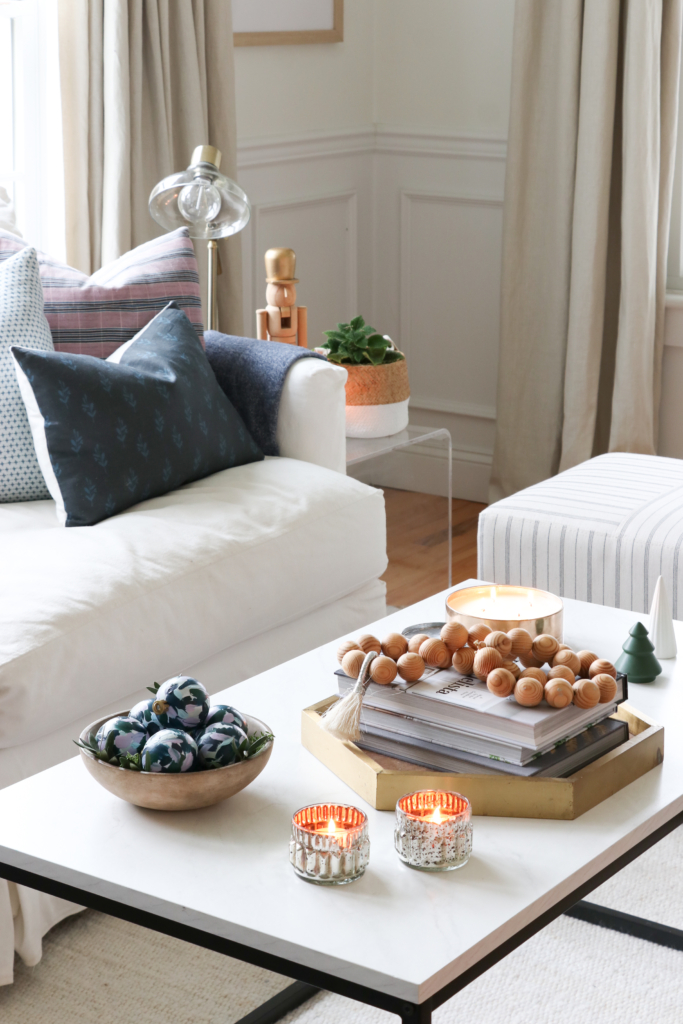 Has anyone tried to get craft paint lately? It looks like the bread isle just before a snow storm. One of the great things about this DIY is that you can use left over paint.  I salvaged house and craft paint to create an unlikely but playful coastal  palette.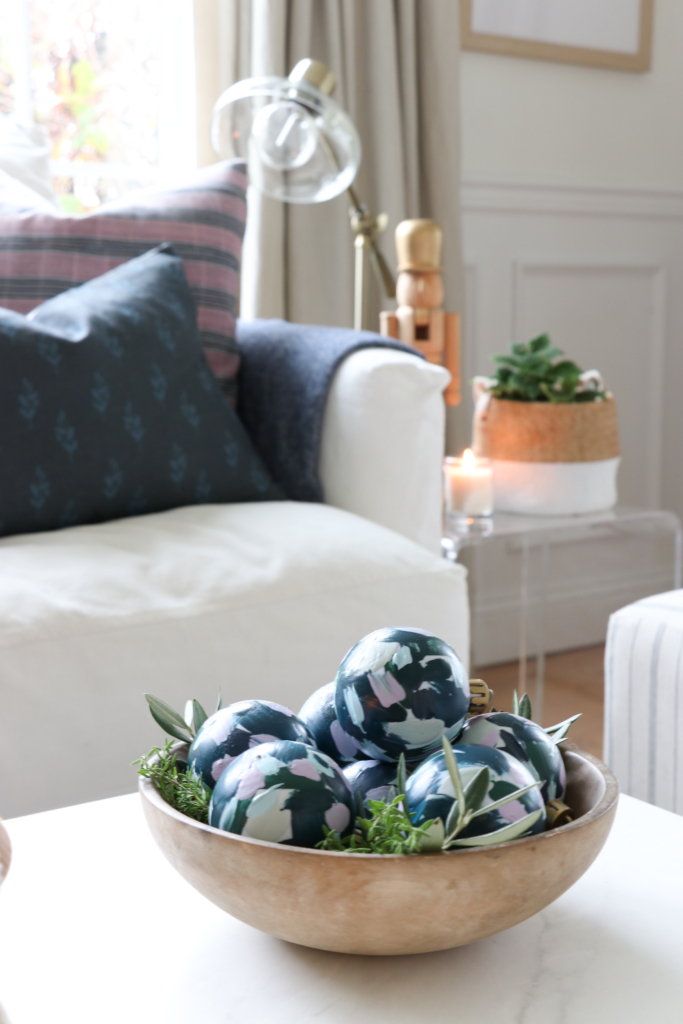 It's a combo of greens, blue and lilac…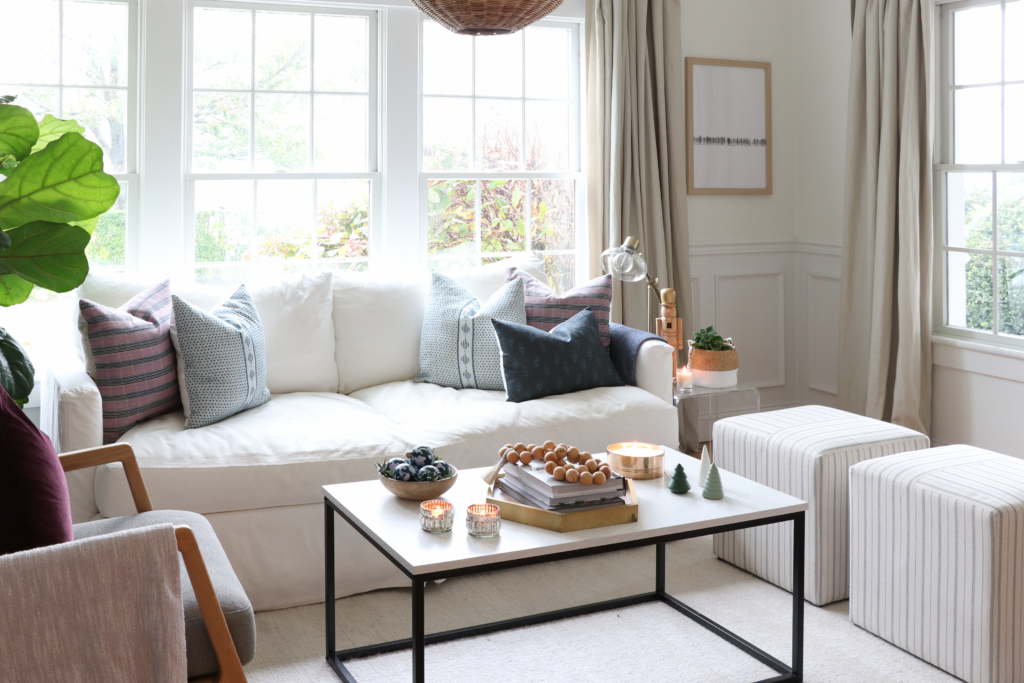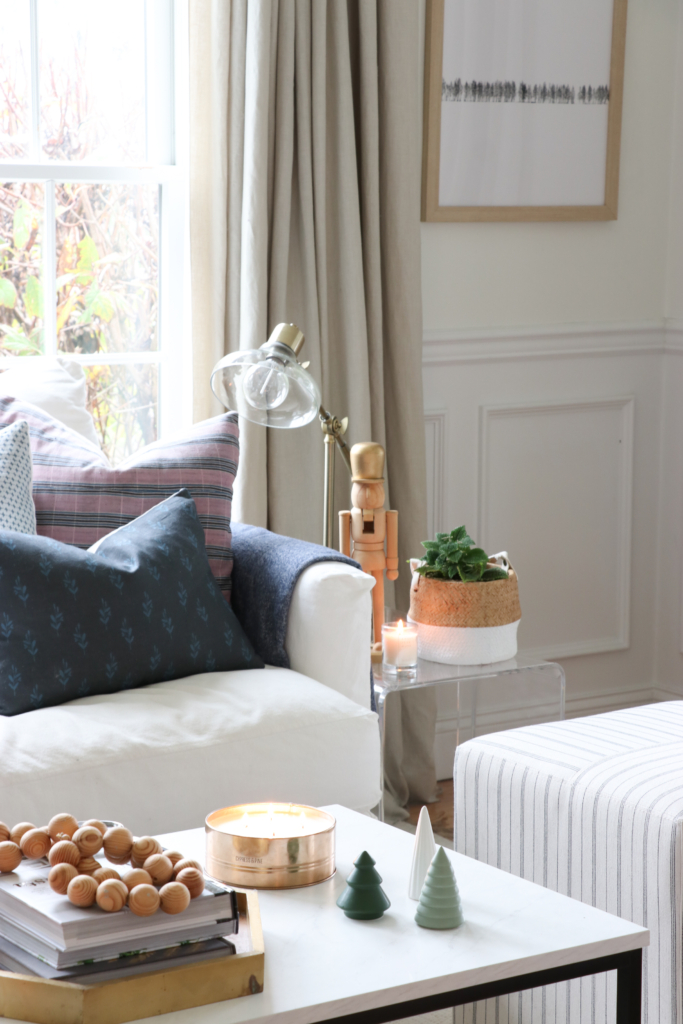 I also think it's fun to make a bunch and house them in a bowl with greenery. You can but you don't need to hang them on a tree.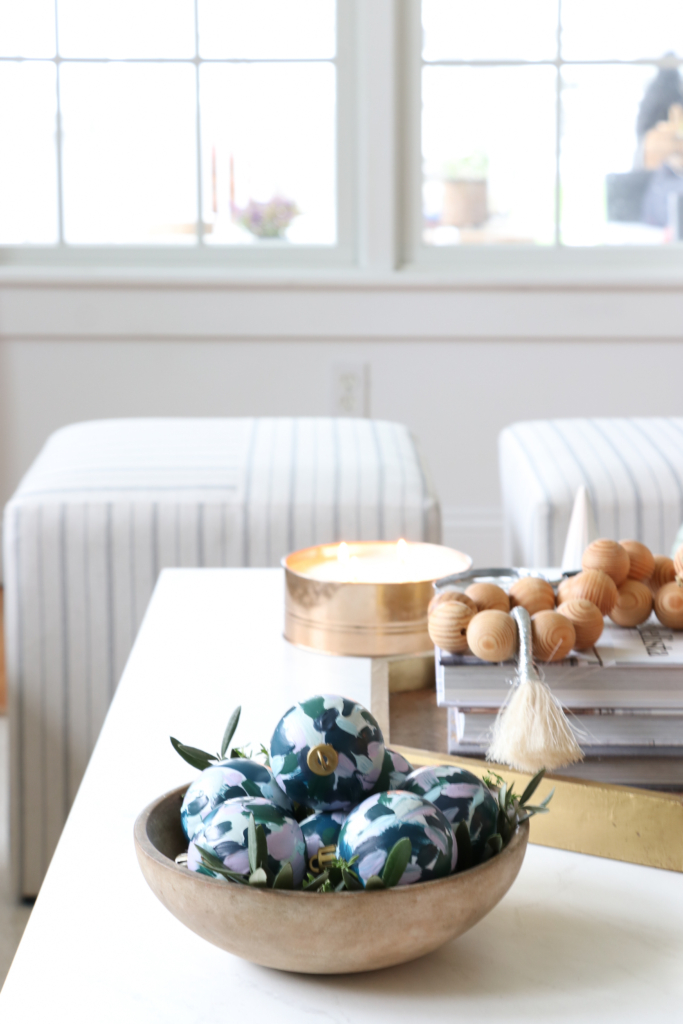 You can find most of the pillows at my shop City Farmhouse and Co.
The large copper candle and mini ceramic trees are from Target but of course!
Pretty fun right? Your kids can make these! There is no right or wrong way to tackle these.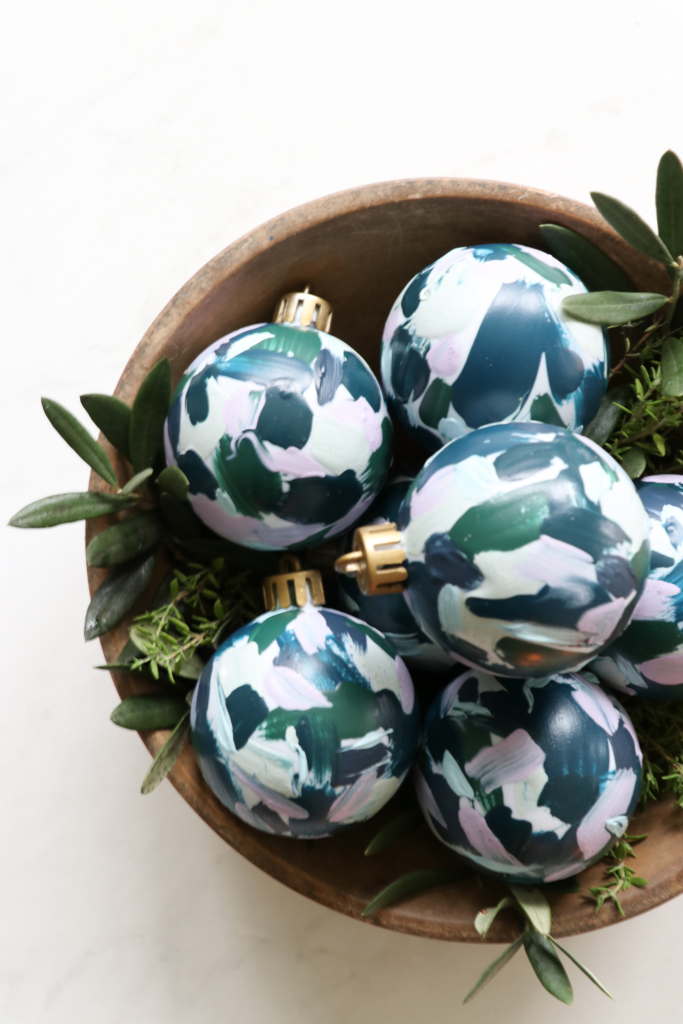 Everyone needs wood beads this season!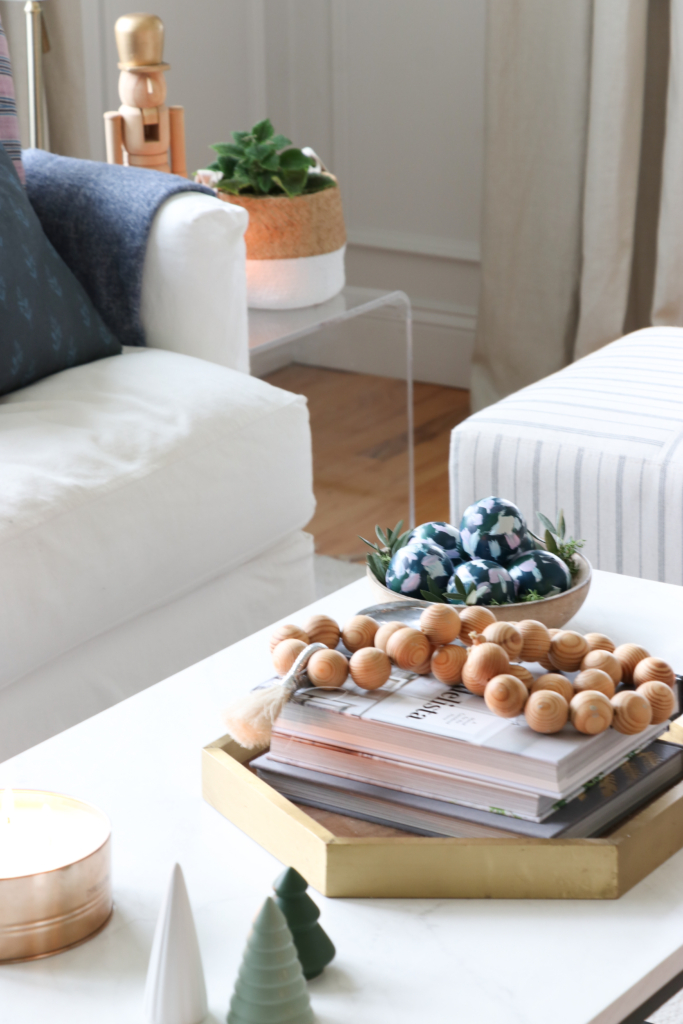 Be sure to check out the VIDEO on my Instagram reels!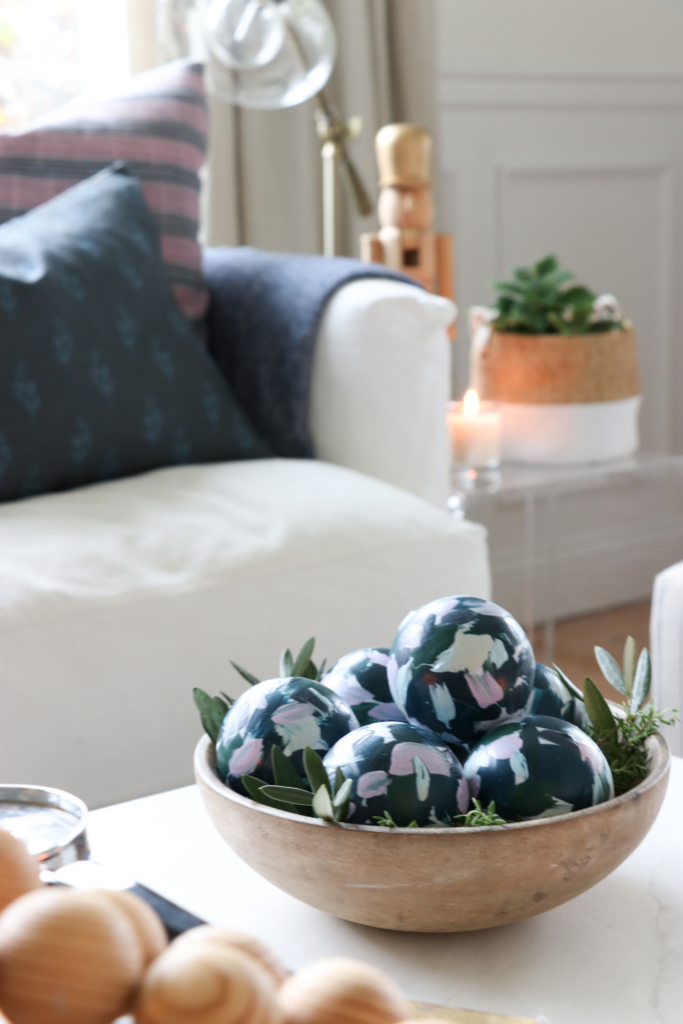 Here is a simple how to…
1. Take white balls ornaments, I bought mine on Amazon. Sand lightly if they are plastic or have a sheen finish and wipe.
2. Create a paint palette either using left over house paint, craft paint or even a custom palette that will reflect your  color theme for this year.
3. Pull off the top and stick a dowel or pencil into the opening. Layer your colors around the white ball using a simple random strokes. I used a different brush for each color to give it more interest.
4. Let dry over night.
5. Spray the tops brass or gold.
6. Put the tops back on once everything is dry and tie with ribbon, jute or leather.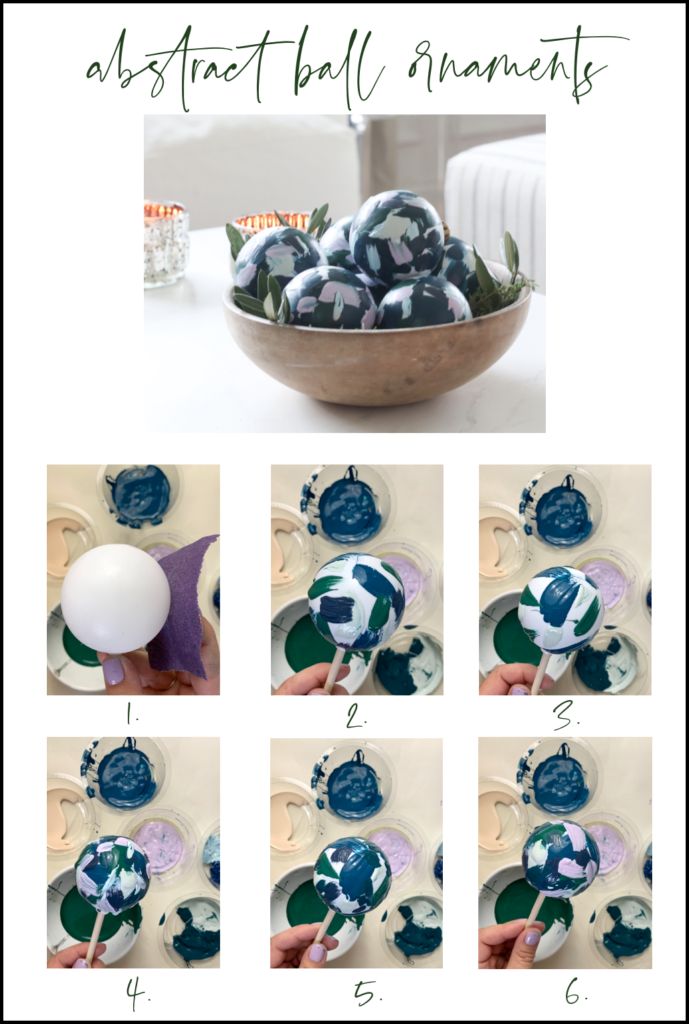 Have a happy day friends!