White Pampas Grass Wreath- Budget Friendly Holiday Idea
The first holiday post of the season is always a little nostalgic. It reminds me of what's to come and also what's behind. Bittersweet in a a sense, especially now. The resounding reminder of our current situation is to be present, be mindful and to be resourceful. It's the foundation of what this blog was built upon all those years ago when I barely had any money left over to buy magazines, clothes or home accessories for that matter. Somehow that message got lost along the way and I am happy to say it is very much alive and well here on this platform. Getting back to my roots I wanted to share this budget friendly DIY holiday wreath I made from Pampas Grass. I'm sharing it today as a part of an amazing group of bloggers with Seasons of Home. Thank you
Ella Claire
for hosting this uplifting event!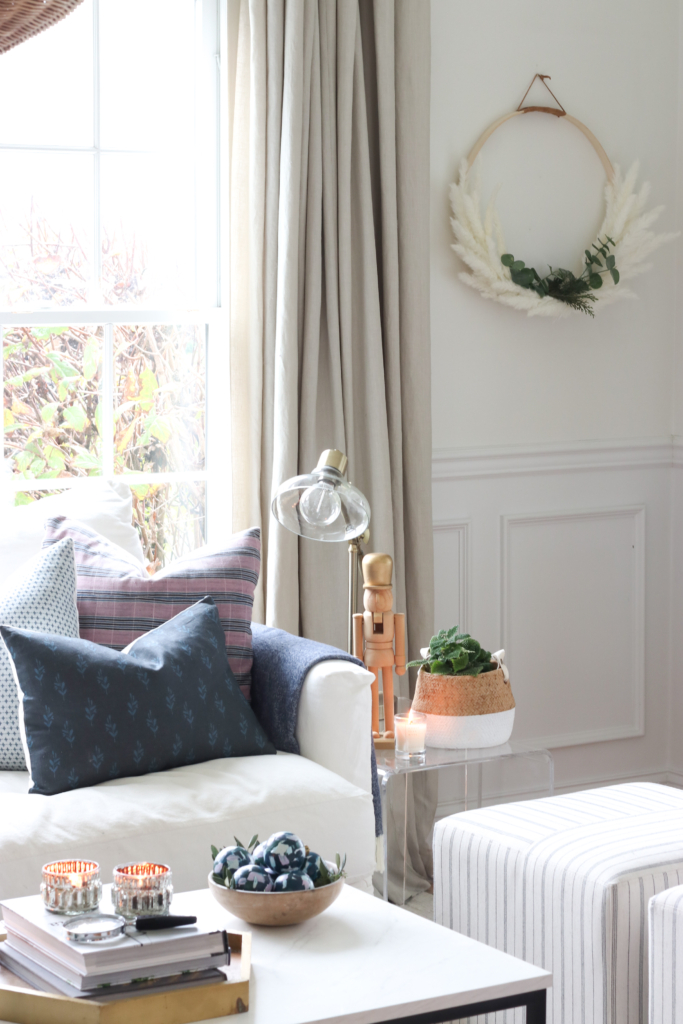 My inspiration for this wreath came from one I found online. It was a full wreath with more of a caramel pampas grass but it was a beauty and the price tag reflected it at $129.00. Don't get me wrong I was tempted. No work, I order it and it shows up days later but then I thought,
I can make that!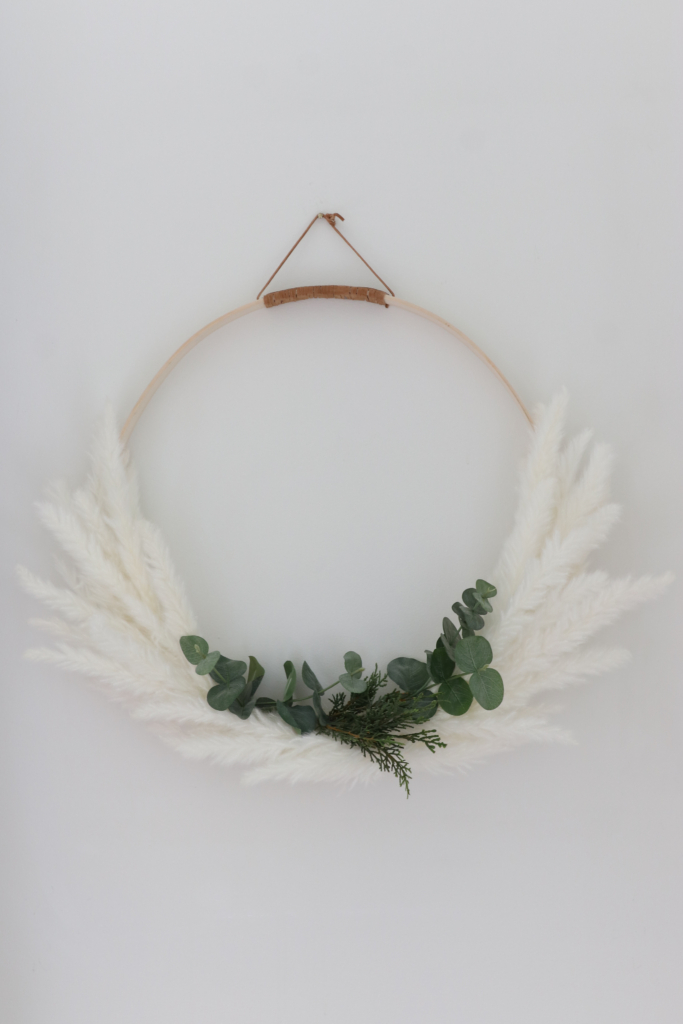 I bought the hoop at the craft store with my coupon for $10. I ordered the
white pampas grass
and still had plenty left over. You can either order less and save money or make another smaller one.
The
faux eucalyptus
and
cedar
 are from Target. Normally I would use real but I wanted it to last a while.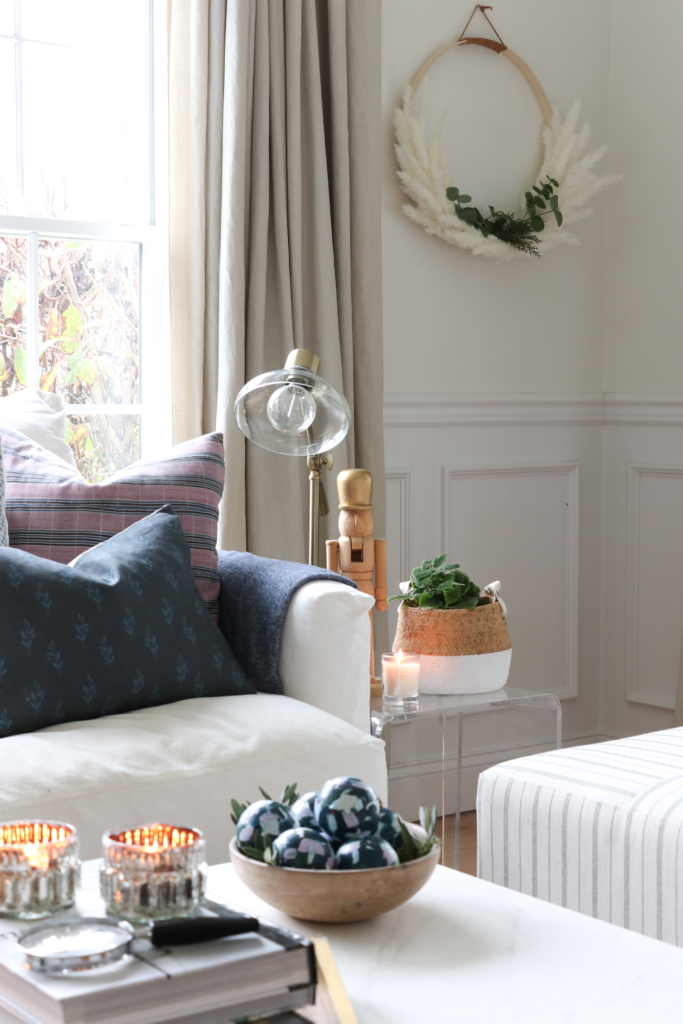 I also made some fun abstract ornaments using left over house paint that I will share later in the week.
I love the texture of the pampas grass, it reminds me of feathers, perfect for the holidays.
The process was simple. I glued the pieces using a glue gun, added the greenery and leather ties at the top. You can find the video tutorial
HERE
.
You can find links below to all of the other amazing budget friendly holiday projects…
Ella Claire & Co. | Miss Mustard Seed | French Country Cottage | Zevy Joy