Fig and Pumpkin Seed Bruschetta
I know, I get it! It seems there is some frustration about going straight from Halloween into Christmas, passing over Thanksgiving and all the splendid nuances it holds. In the blogging world it is a predictable pitfall. Although I must warm you that holiday posts are arriving soon, like Sunday soon I still have a few fall posts I'd like to share. This recipe in particular, Fig & Pumpkin Seed Bruschetta. Any finger food that can be served at room temperature is right up my alley. This is perfect for a harvest gathering, picnic day with friends or as a Thanksgiving appetizer.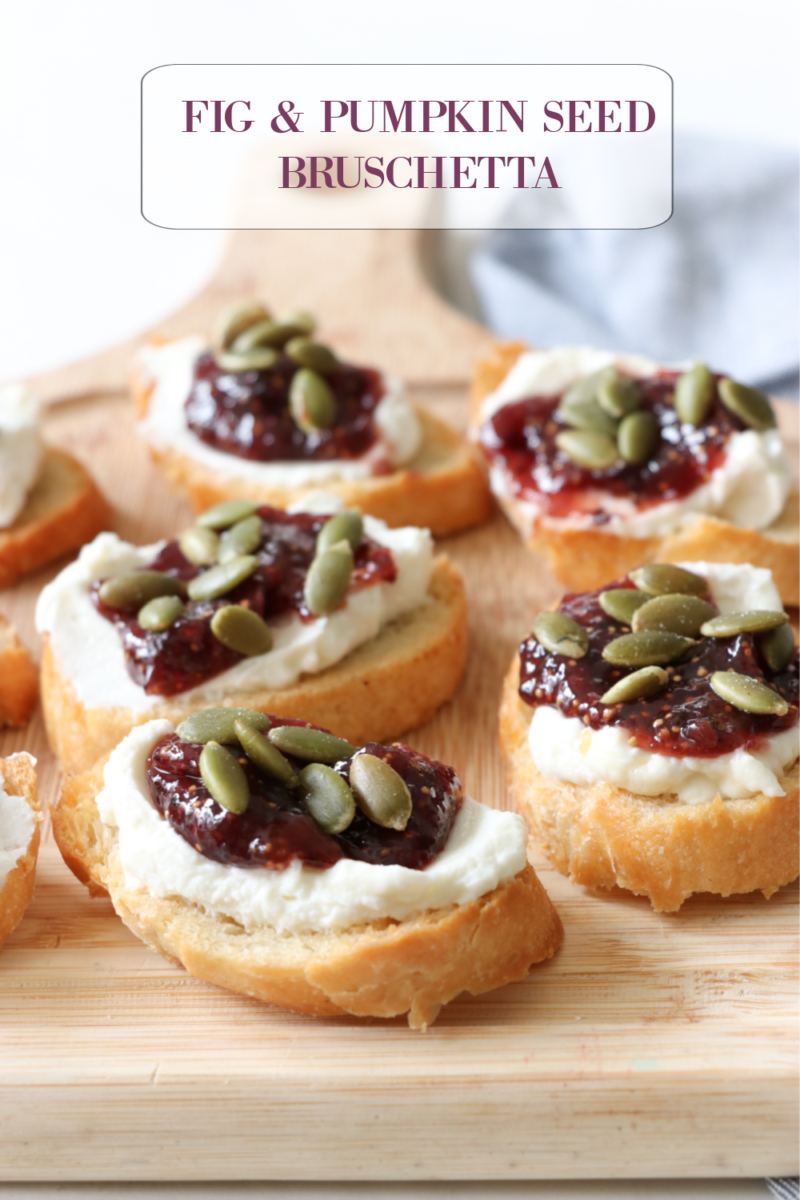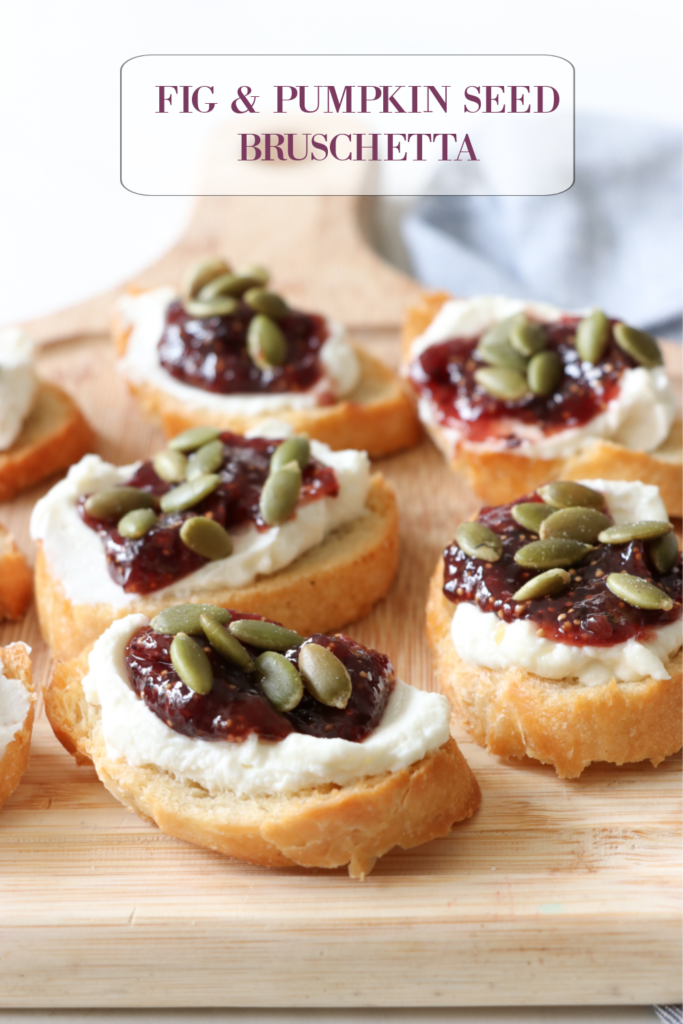 I also feel like I should let you know the real reason we start so early with Christmas posts and it's kind of a thoughtful one. So that when you are scrolling Pinterest and/or social media that the ideas are out there and ready well before you are.  I realize some of you may feel the pressure when we begin so soon but that isn't our intent, really! It is just so you have current ideas to choose from.
Ok, on to the recipe. To make Fig & Pumpkin Seed Bruschetta you will need…
French bread
EVOO
salt/pepper
cream cheese
goat cheese- at least 4 oz.
honey
pumpkin seeds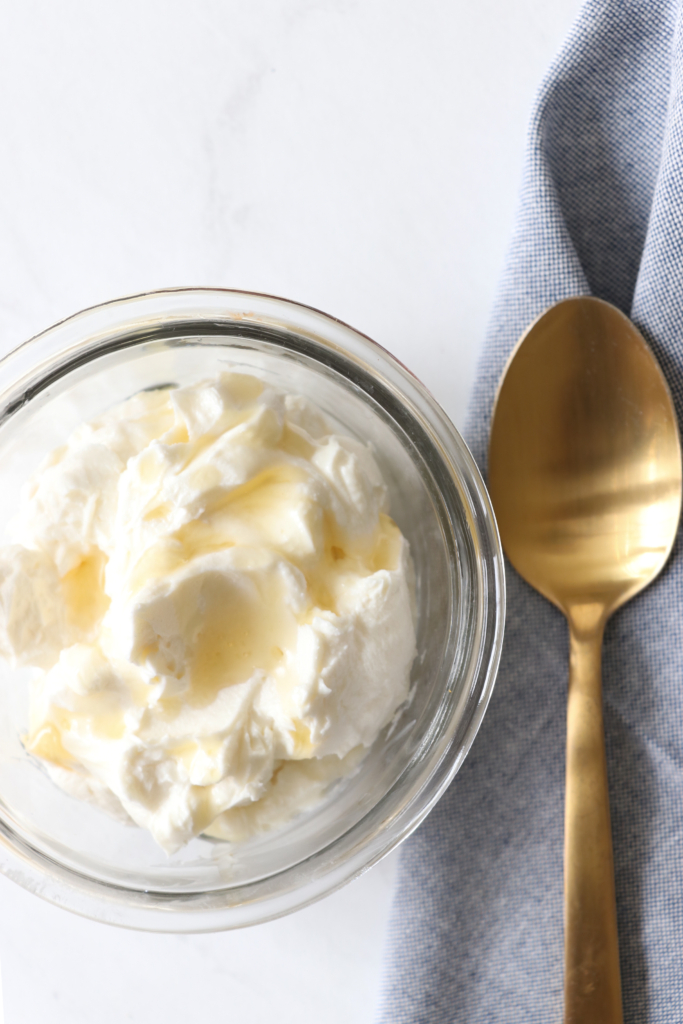 Mix equal parts of cream and goat cheese. Tip-leave the cream cheese on the counter for an hour to get soft. Add 2 teaspoons of honey and mix.
Slice your French bread, coat with EVOO and salt & pepper. Bake at 350 for 15-20 minutes.
Layer on cheese mixture, fig spread and pumpkin seeds.
And enjoy! It's delicious!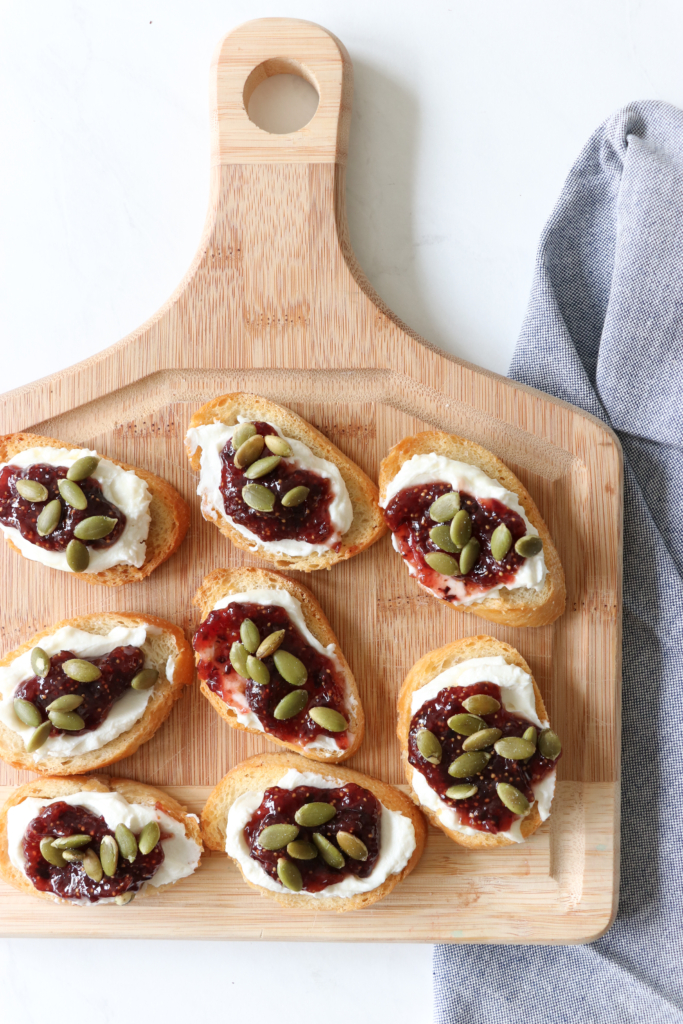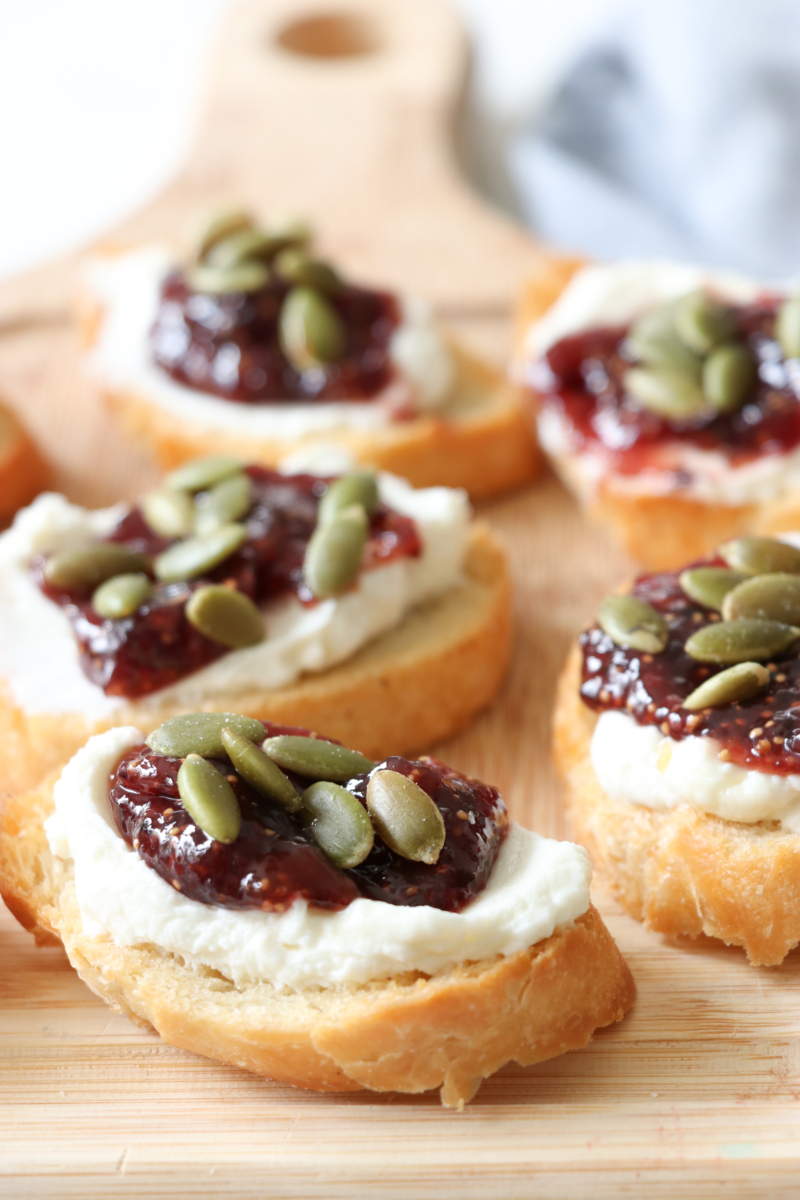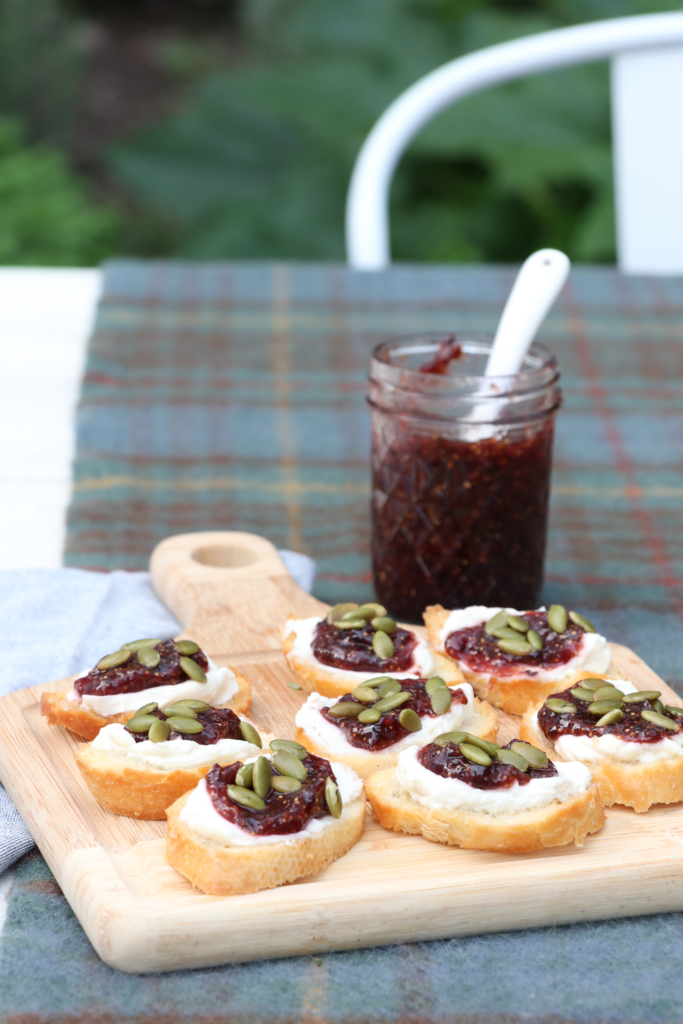 You can click the image below to see my farm to table Fig Spread recipe…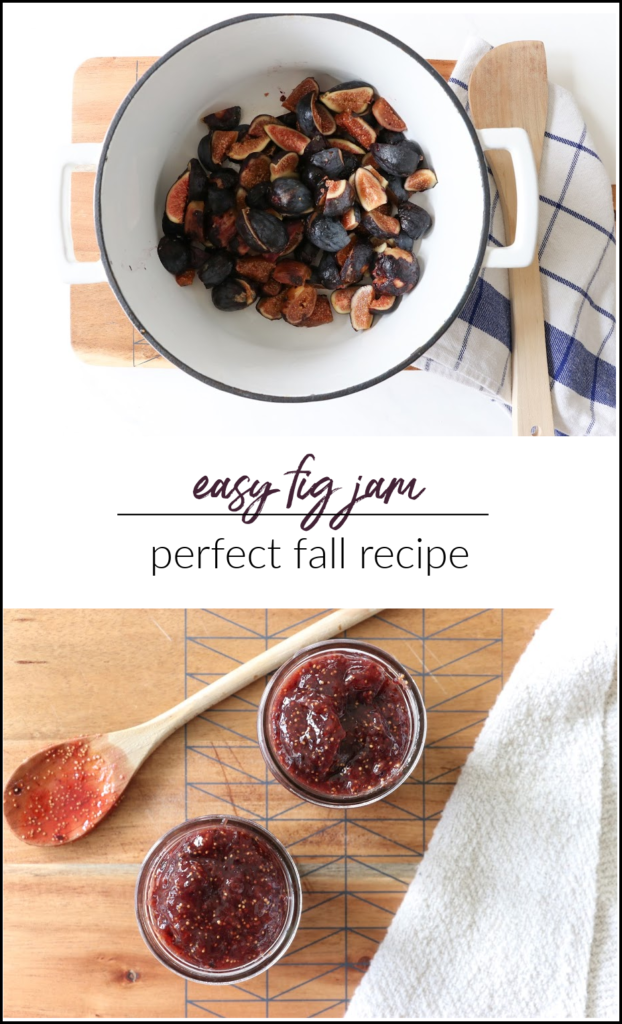 I'll be back Sunday my first holiday post.
Happy day friends!