Happy Tuesday!
It is voting day for Better Homes & Gardens Makeover Madness-Final Four!!
Oh my gosh I am so excited!
Someone pinch me!
This has been the most amazing experience.
The staff at Better Homes & Gardens are the most amazing & talented group of people I have ever met
&
they are  so incredibly NICE  to top if off.
The 2 editors I had the pleasure of working with Kaelin & Alicia are the coolest girls,
we had so much fun with them!
The video team, the stylist, the photographer, the interns, editors,
AMAZING!
They had everything so well orchestrated & they treated us so good!
Are you ready for my project????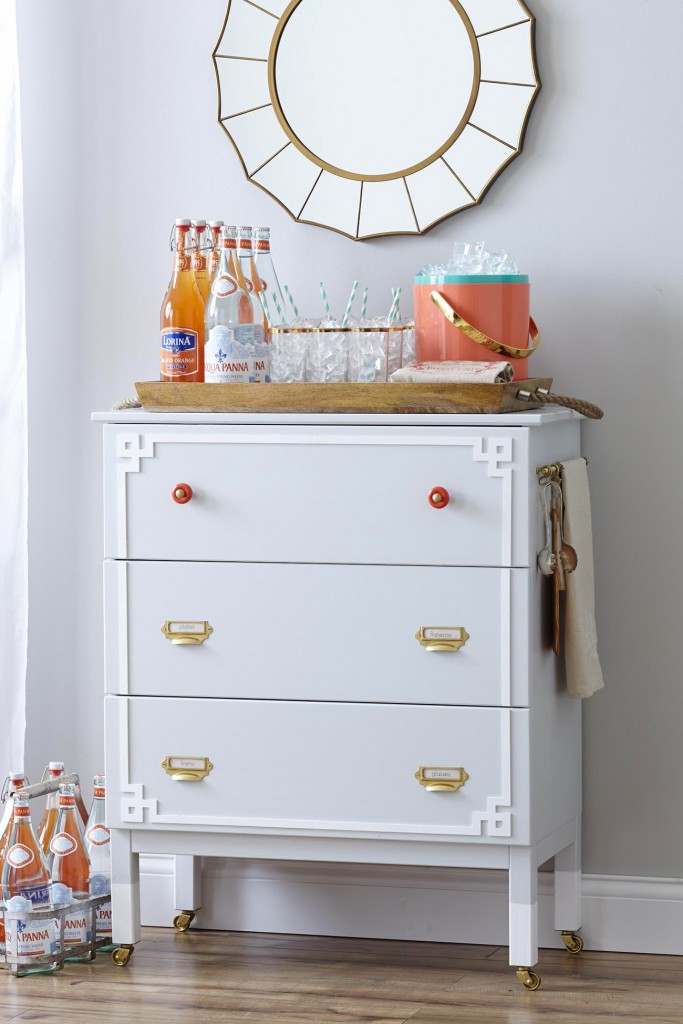 I turned this simple unfinished IKEA dresser into a classy, budget friendly, fun  & functional beverage bar.
The casters make it perfect for indoor & outdoor use and the vintage library hardware
with linen labels keeps the bar accessories organized and accessible for guests.
It can also be multi- functional for drinks, coffee &/or desserts.
I love how it turned out!!!
There were a few hiccups along the way,
you can watch the video HERE.
Here is the before,
  And this is super excited me:).
The winner of this last round gets a feature in an up coming BHG issue.
How amazing is that?!
Voting will begin today at 9am est & will end tomorrow at 9am when the winner will be announced.
You can vote 1x per hour from any device.
Please spread the word & share away,
every vote counts!
Click HERE to vote.
Thank you in advance for all of your support, it truly means the world to me.
Have a beautiful day,