DIY Color Blocked Clay Beads- Easy Summer Project
As we slide into summer, we all know it's a fun time to shop. We have awakened from our winter decorating slumber to find color, texture and playful items for the home at every turn. You've got World Market, Target, H&M, Pottery Barn, Home Goods and Homesense, all at our fingertips. A good way to step back and take a breath (because you know if you don't buy it asap it will be gone) is to make something. Nothing quite quenches your thirst for an impulse buy like an easy DIY.
Okay, I am going to be honest. I had a different project in mind when I started. I wanted to make a sculptural clay chain for my home and had a technique in mind but it was a big time flop. This is when happy accidents come into play. I started messing around with color chucks and realized I loved the color blocking that was taking shape and decided to make them into decorative beads.
You can watch the video below for the DIY color blocked clay beads that lend a nice summer touch.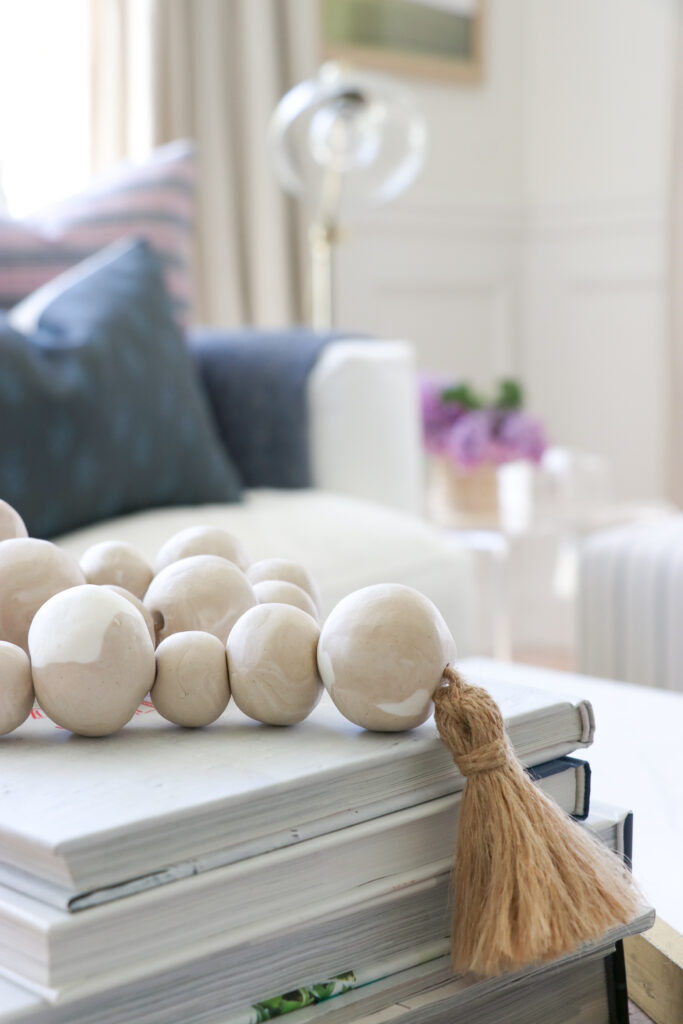 Lets talk tassels. I made these with jute by wrapping them around a small piece of cardboard and tying at the top, then again about 1/2″ down. The hanging threads I sprayed with water to calm the bent pieces. Once that was dry I combed the sections and trimmed. A little tip, to tame the flyways use pomade, it works.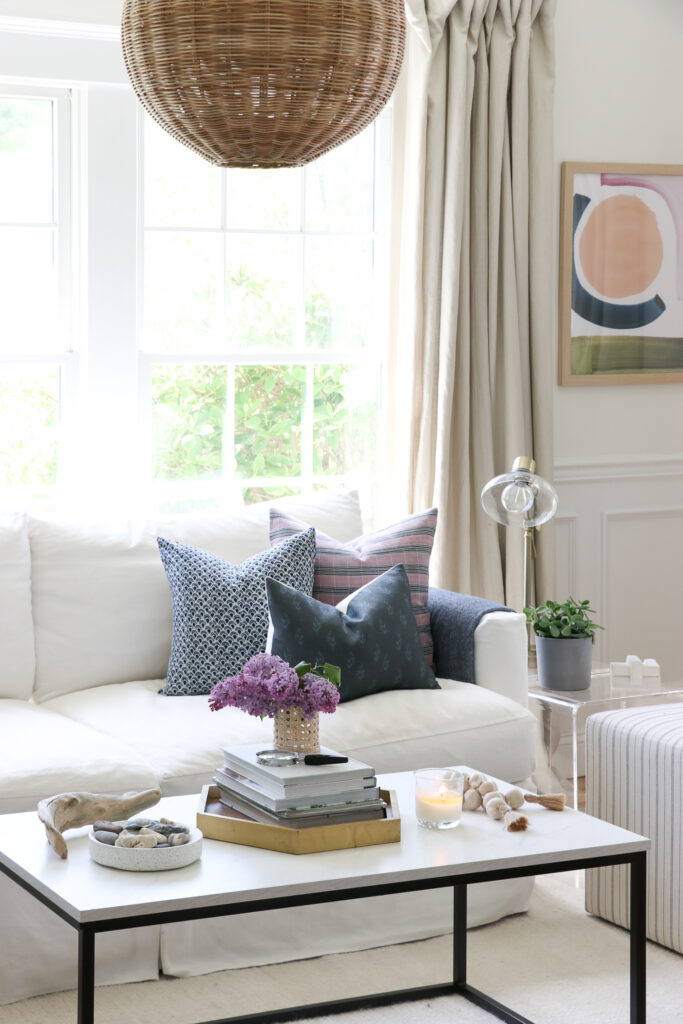 On a side note, I still have a few pillows left in my California Collection. Everything is 40% off at checkout.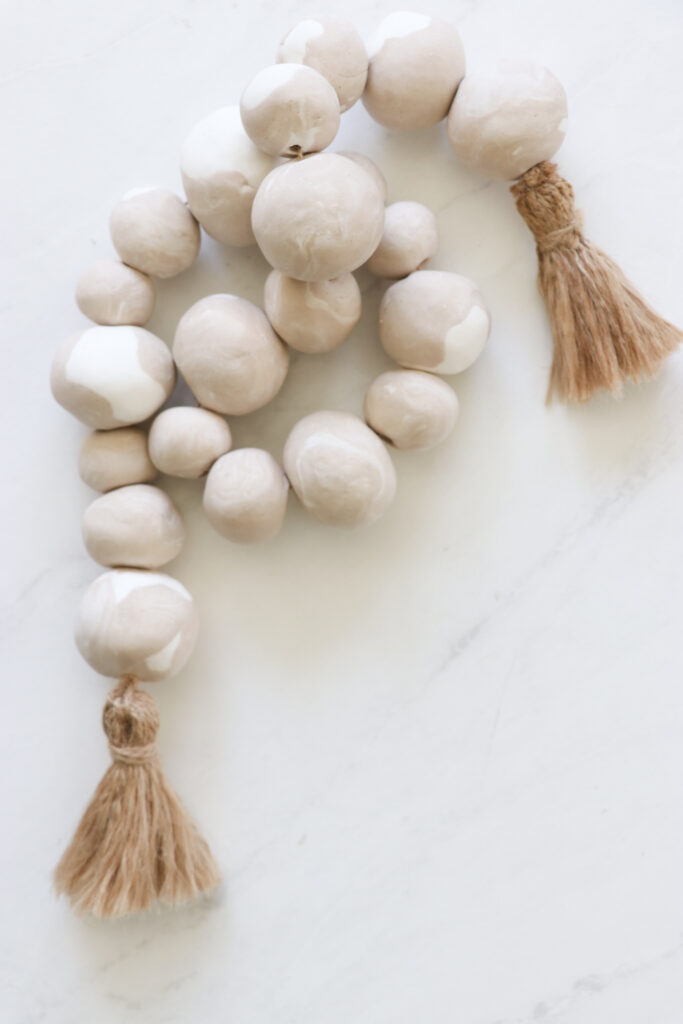 I know the balls aren't perfect but I especially like that part, it looks handcrafted. This would be a great project if you have creative kids. It's so easy!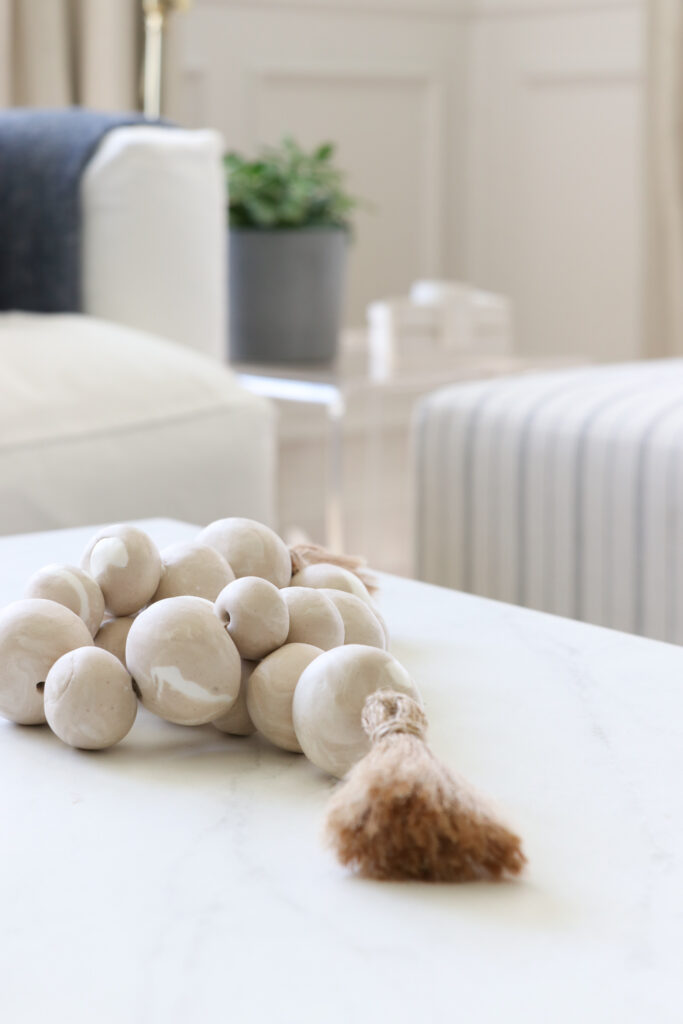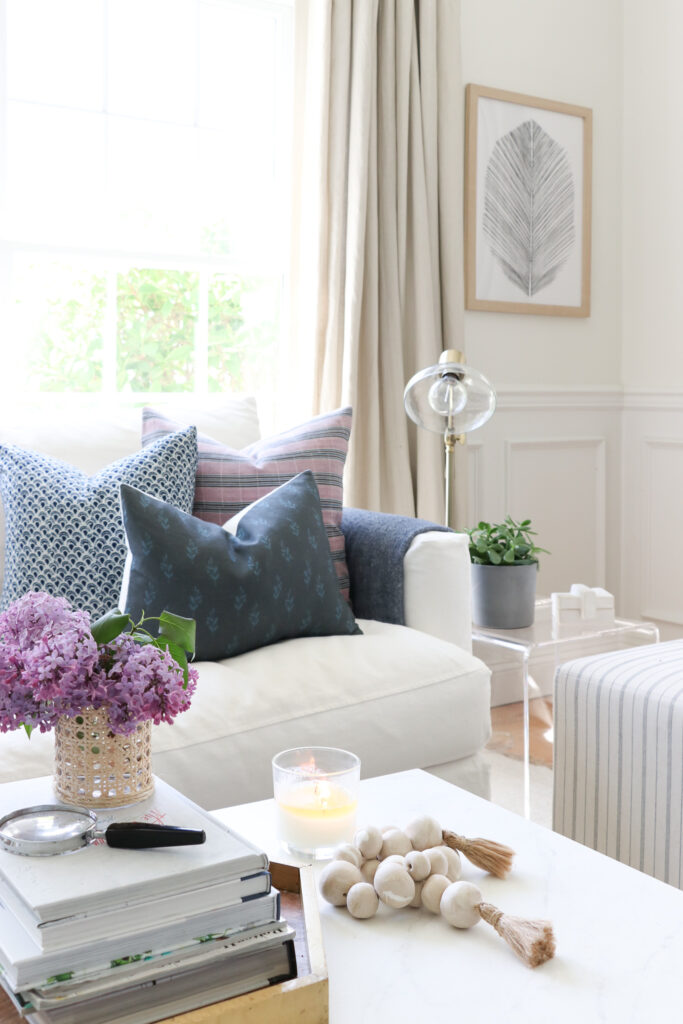 The rattan vase I also made, you can follow this video. The art in the built-in is also a DIY, you can find it HERE.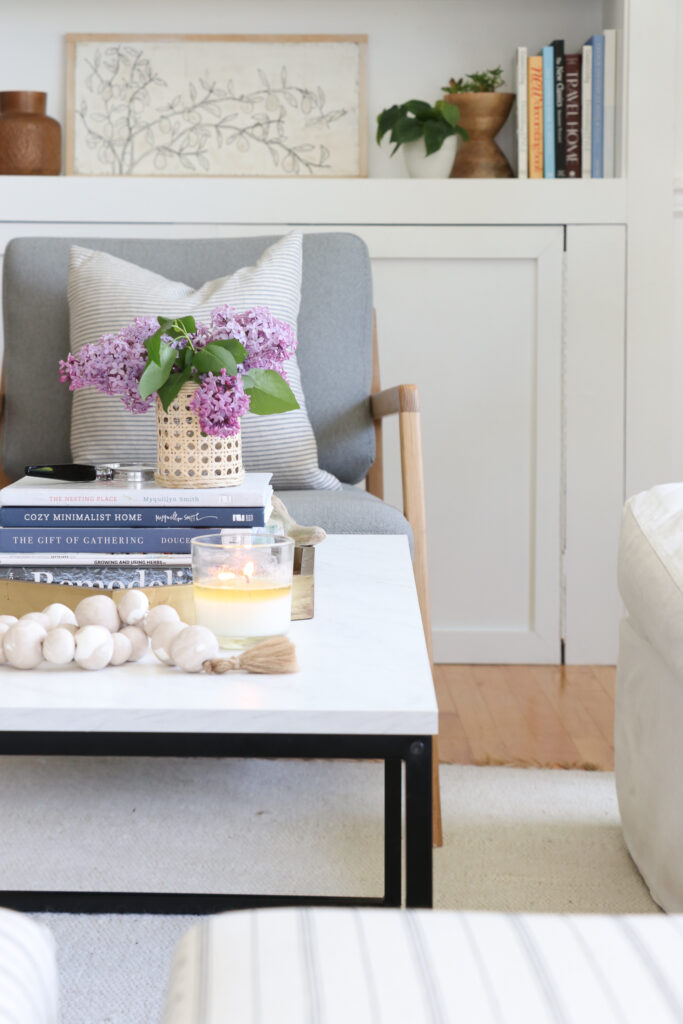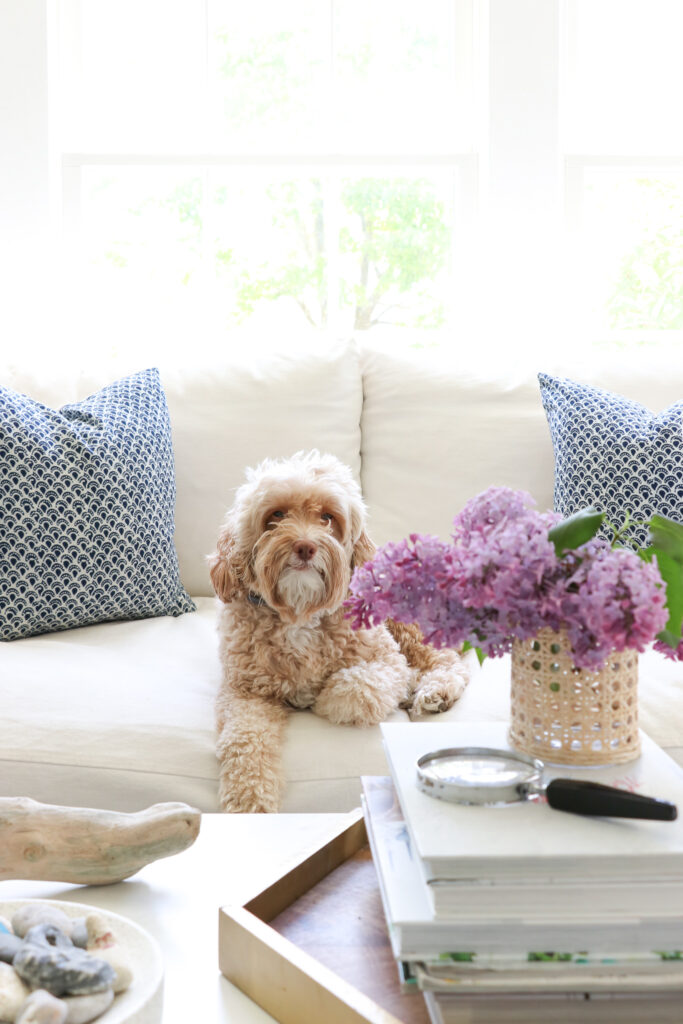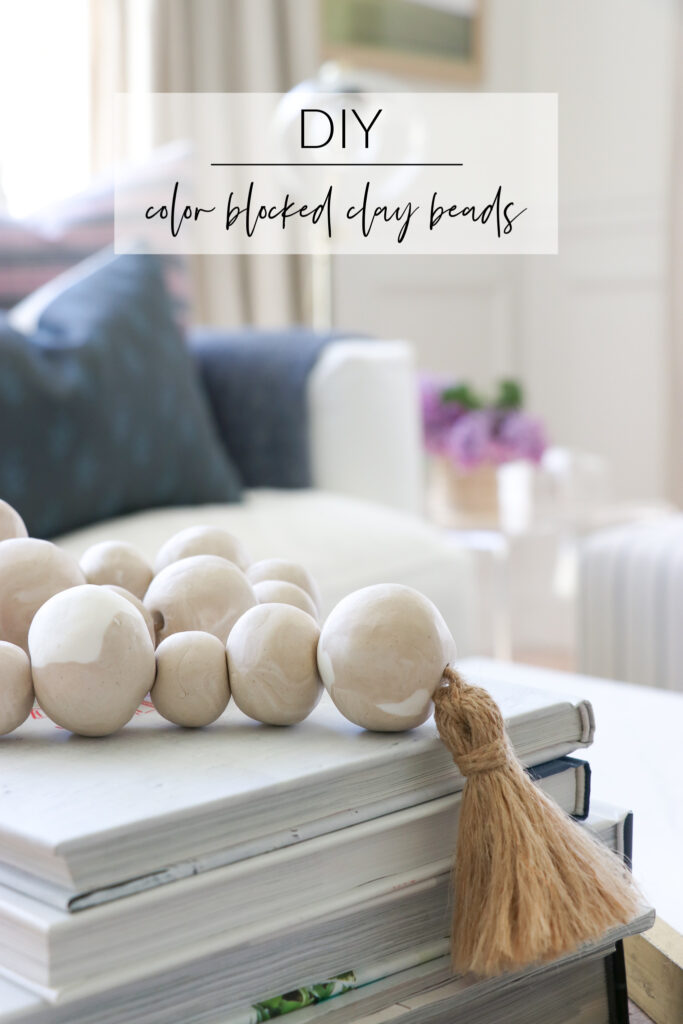 Denny is the just the best model. But he's also a barker, ugh! He perches himself up on that sofa and loudly watches all the people walking by, ha!
Happy a happy day friends!