HanStone White Quartz Counter Top Kitchen Review
I have wanted white kitchen counters since we moved in 7 years ago. It still seems surreal to think we have had them for almost 2 months now. There is definitely something to be said for waiting, it makes you appreciate it that much more when you get it. Although I was grateful for the kitchen I had, by many standards it was a great space. The designer in me wanted a clean, white and fresh aesthetic, so it was always on my mind. When the opportunity to work with HanStone arose it was a resounding YES!
As most of you know I am in the process of finishing the final touches in the kitchen before the BIG reveal. However, I didn't want to make you wait much longer to give you my honest review of my white quartz counters. If you remember I narrowed down my selection to 6 white quartz options. I wanted this space to feel warm, some of the selections have touches of beige and brown. In the end I went with Montauk, it just felt the most natural with my color choices.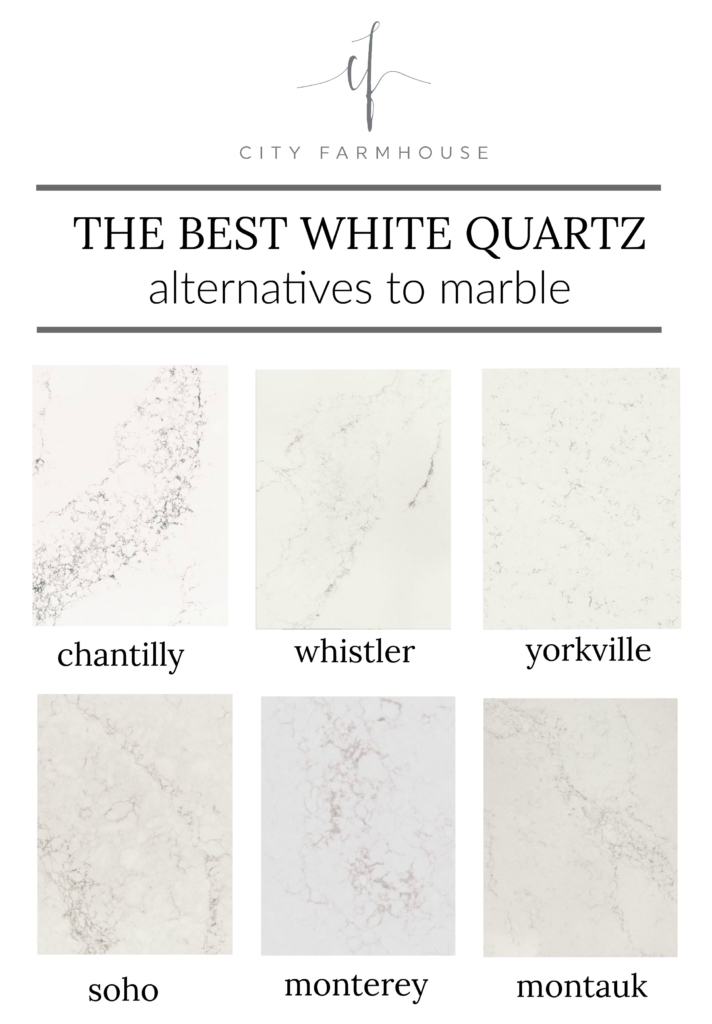 My cabinets are still cream in this image but you can see how the white counters already brighten the space.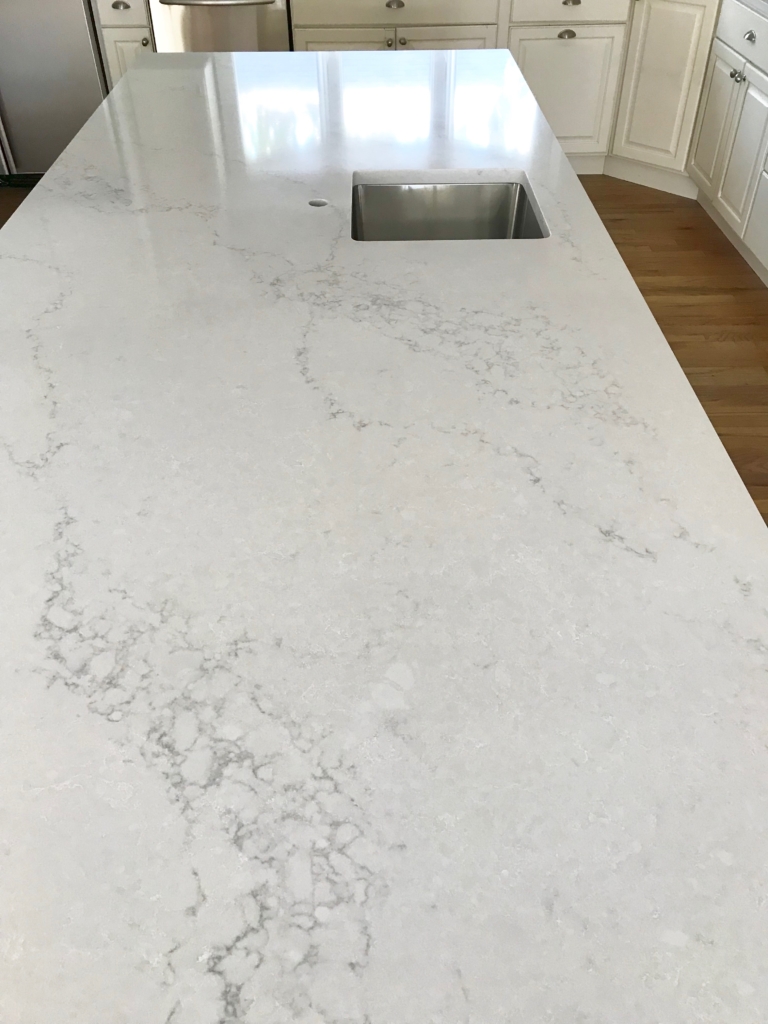 Like I said the counters were the first thing to get done, which was exciting to see the change right away. I have to admit, I was NERVOUS! For the first few days I would wipe every little thing right away for fear of it staining. I even made my boys (all 3) be extra careful. I guess I still didn't understand how durable it was. How could something so clean, pretty and white be so forgiving. I mean it really looks like the real thing (marble).
What I love about this material…
the color is incredible, it's clean and warm
the veining looks authentic and not fabricated at all
it's very easy to clean
it's non-porous, therefor it's anti-bacterial
the no maintenance factor
the heat and staining resistance
Just to share a little freak out moment. I moved papers on the bar and realized something pink has stained the counters. It looked like a wet candy cane has been sitting there for a while. Ugh! Simple Soft Scrub, which was what was recommended took care of it right out. I was panicked!! But it all worked out.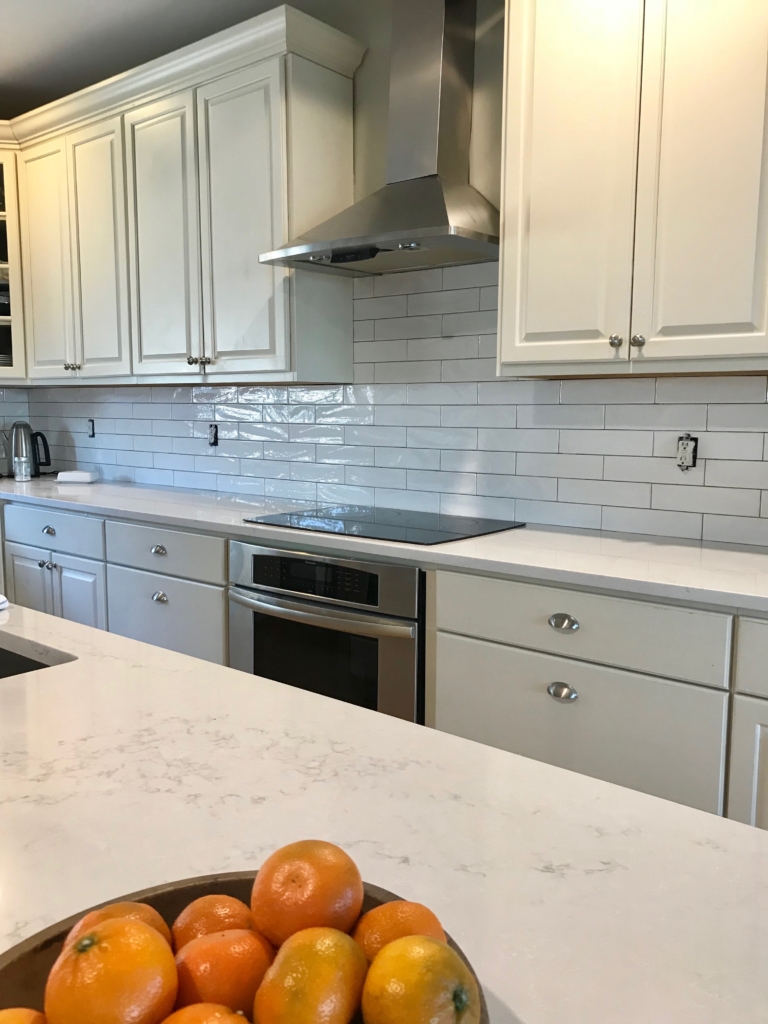 I cant wait to share the reveal with you, stay tuned!
Have a happy Friday!