Earthy Coastal White Kitchen Complete Source Guide
Thank you for all the kind and generous comments about my kitchen reveal! It was definitely a labor of love. Every detail was thoughtfully planned with my aesthetic, color palette and budget in mind. I varied my sources for an original look. One of those sources is Wayfair, they make home improvement easy and affordable. I found exactly what I was looking from the convenience of home and it all shipped incredibly fast.
My goal with this kitchen was to create a clean & classic space with earthy elements and coastal hues. I also love the contrast between white and black, which is always a timeless choice. I yearned to mix warm woods, marble, glass and contrasting metals for a kitchen that felt modern yet casual at the same time. You can check out the full reveal as well as a review on the quartz counters in case you missed it. Ok, lets talk about sources, shall we!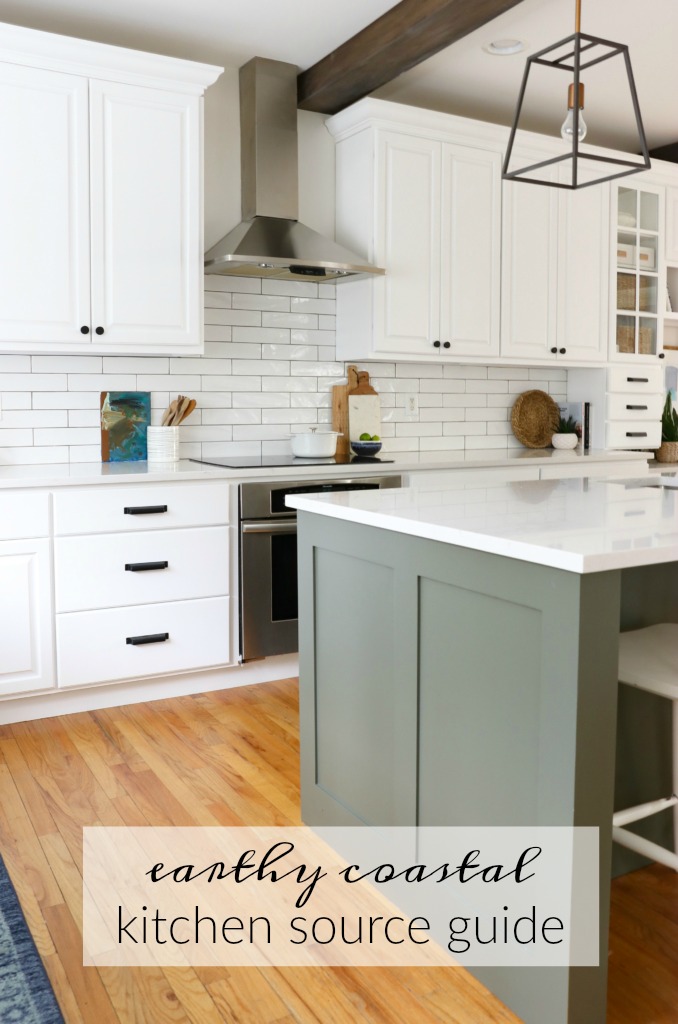 Just as a recap, here are the before and afters…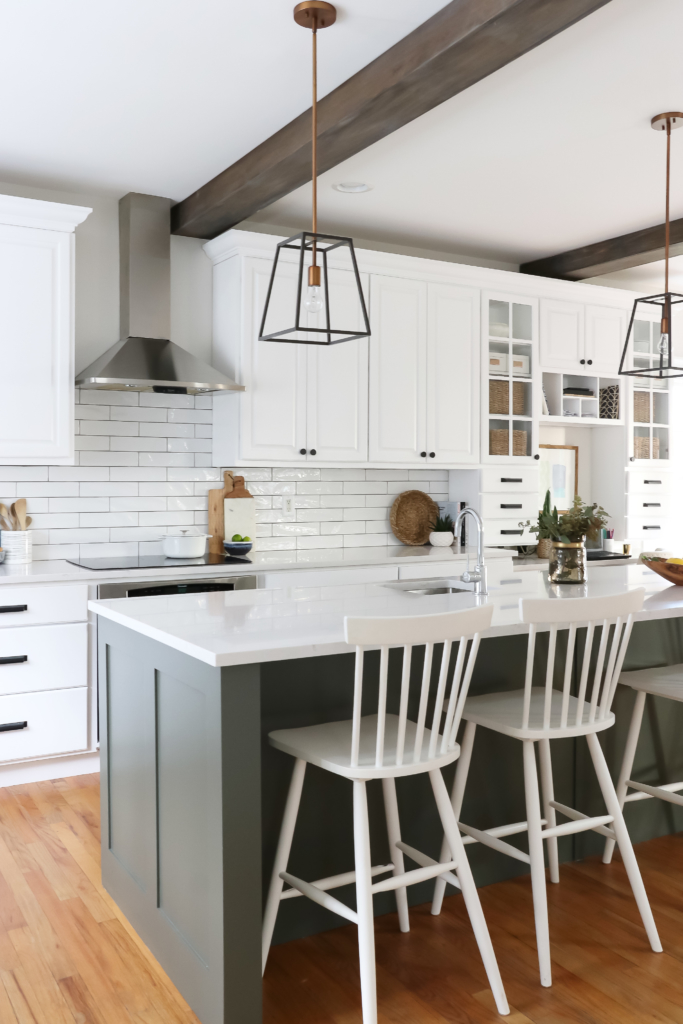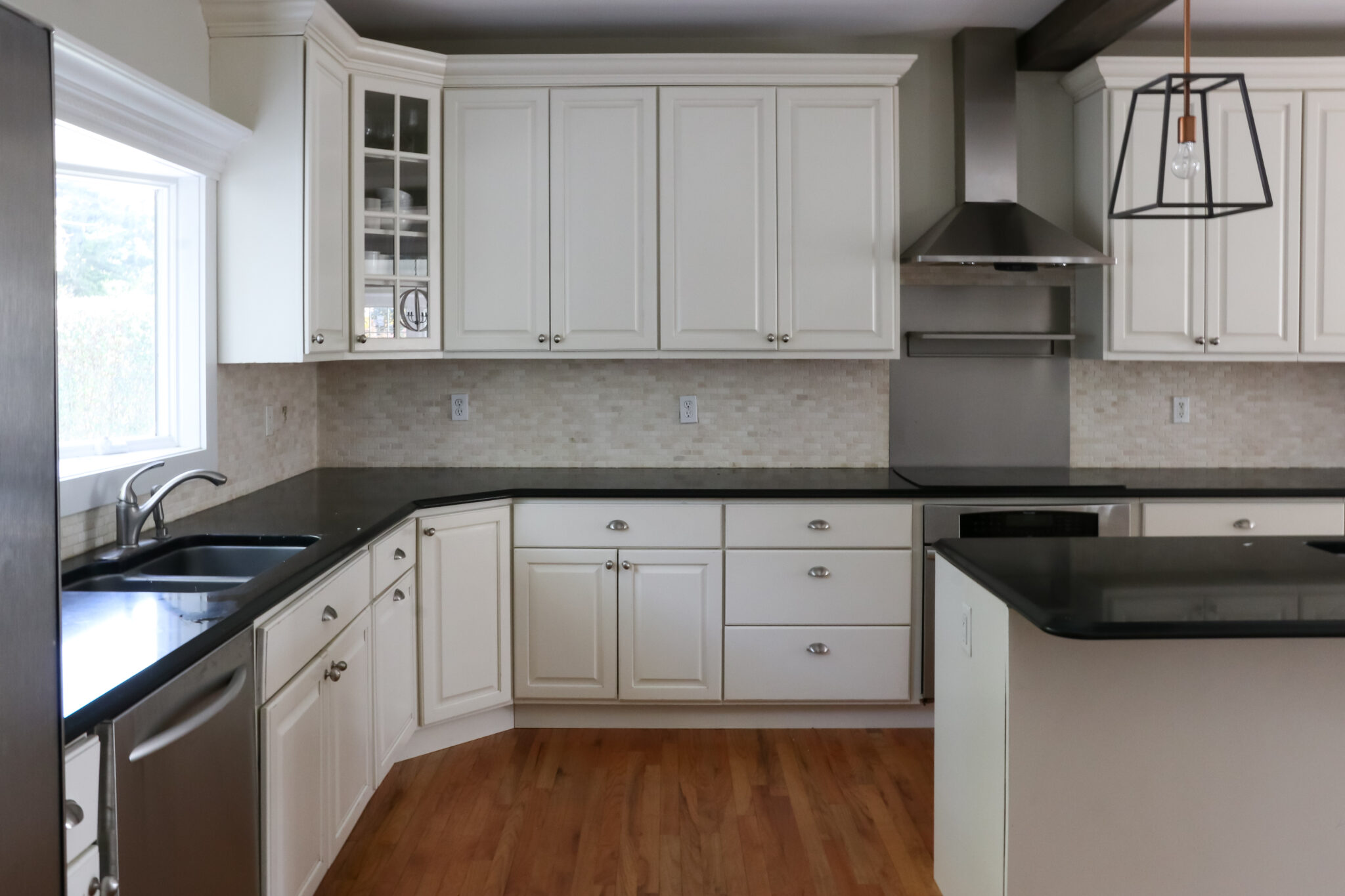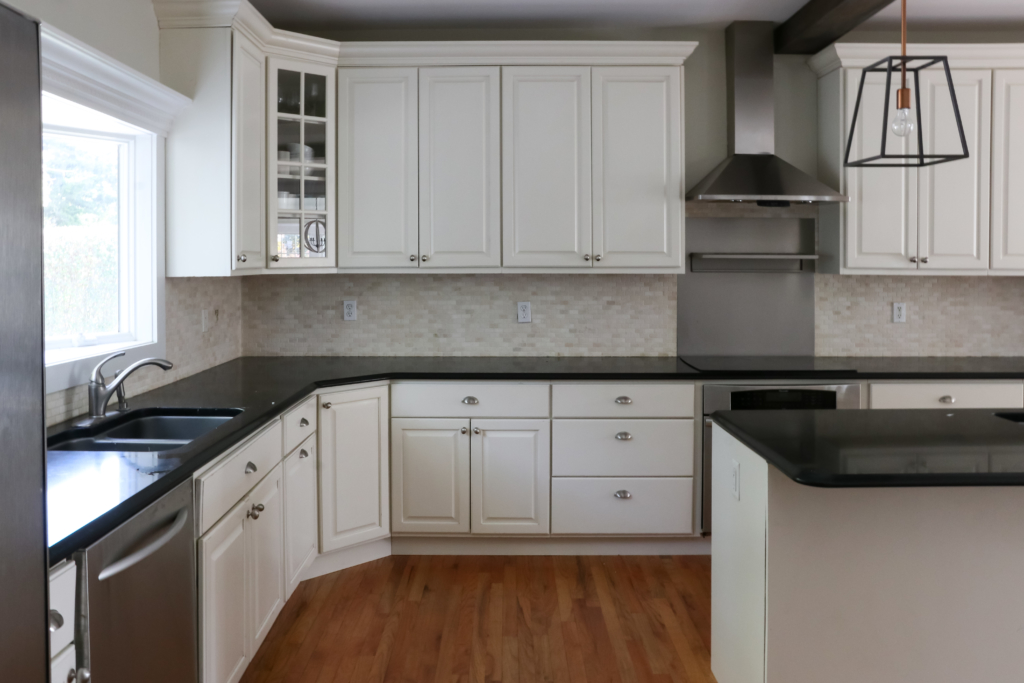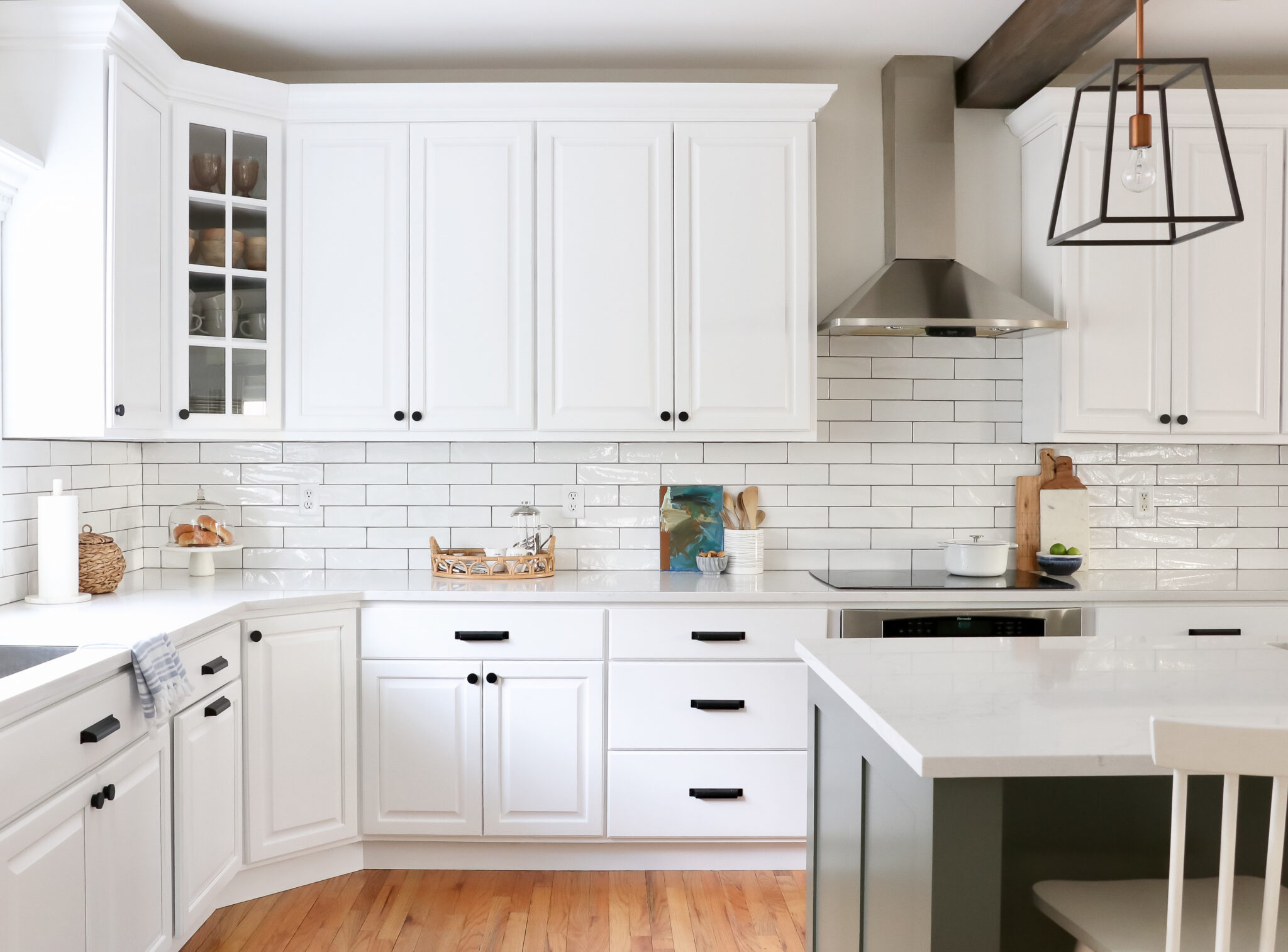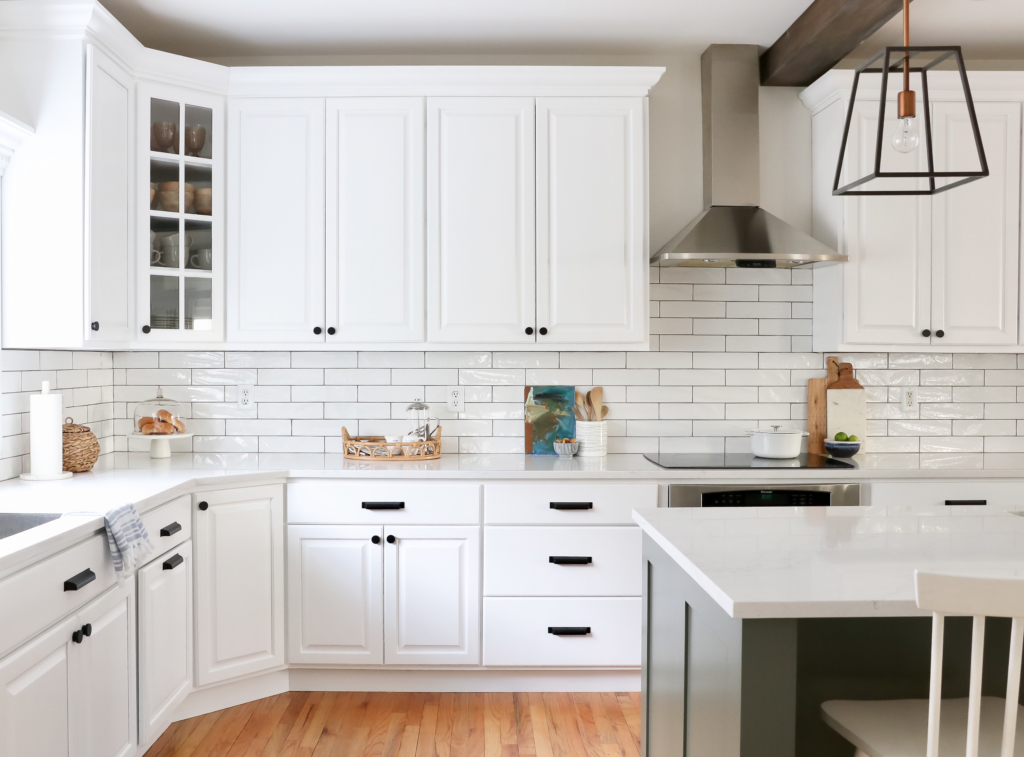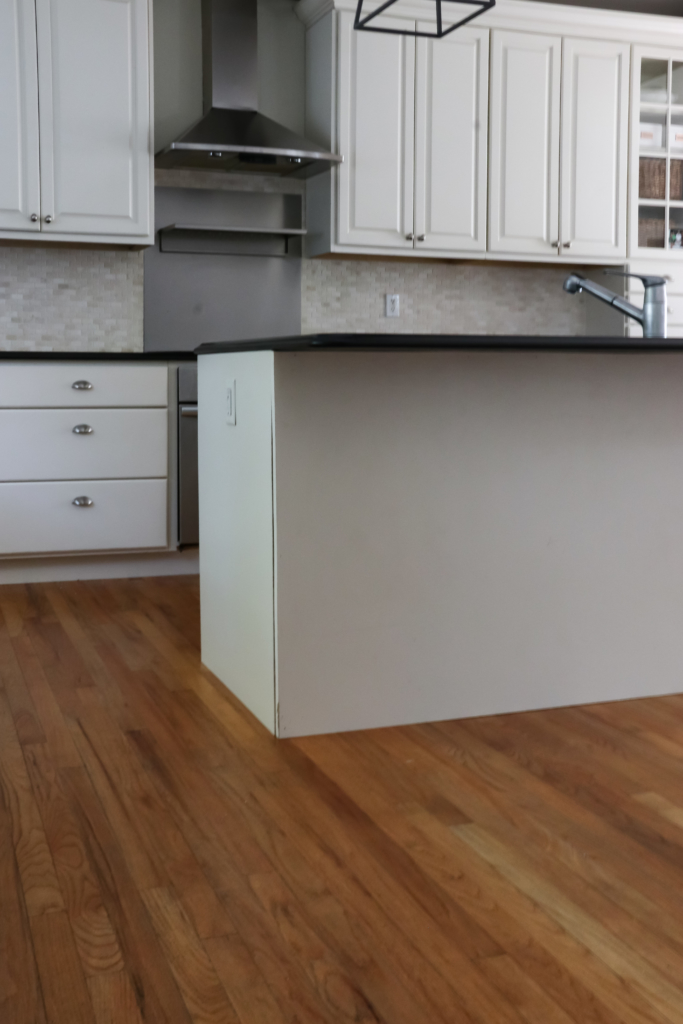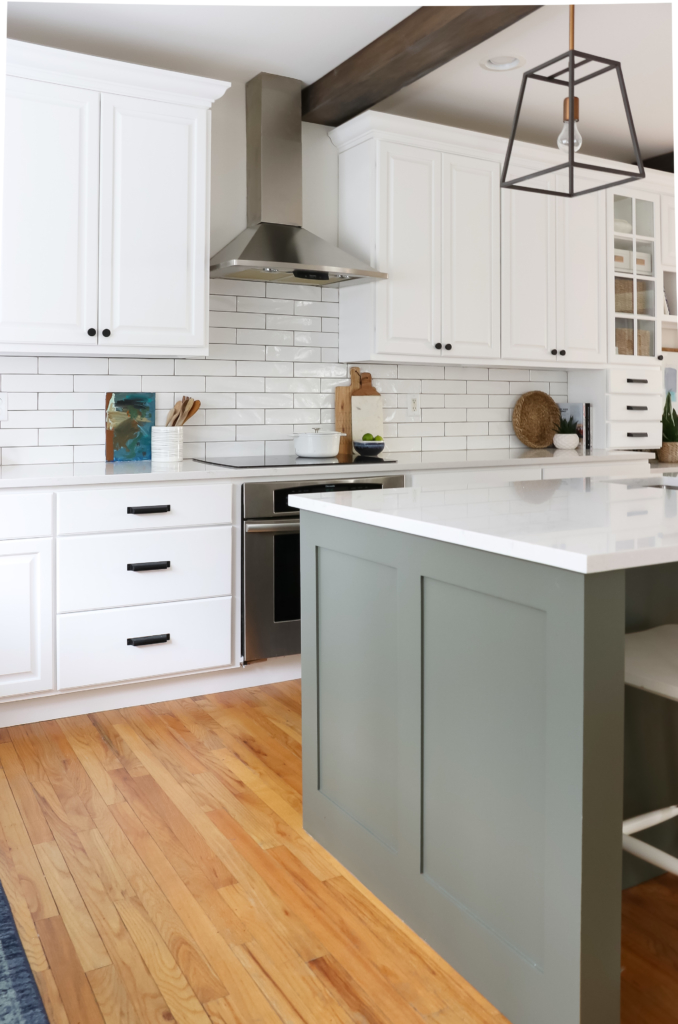 The hardware is a bold move, I know but the idea of black with the green made my heart skip a beat. Sometimes you get a design in your head and no matter how many other things change that one idea stays consistent. That was the black hardware, I knew it was a must.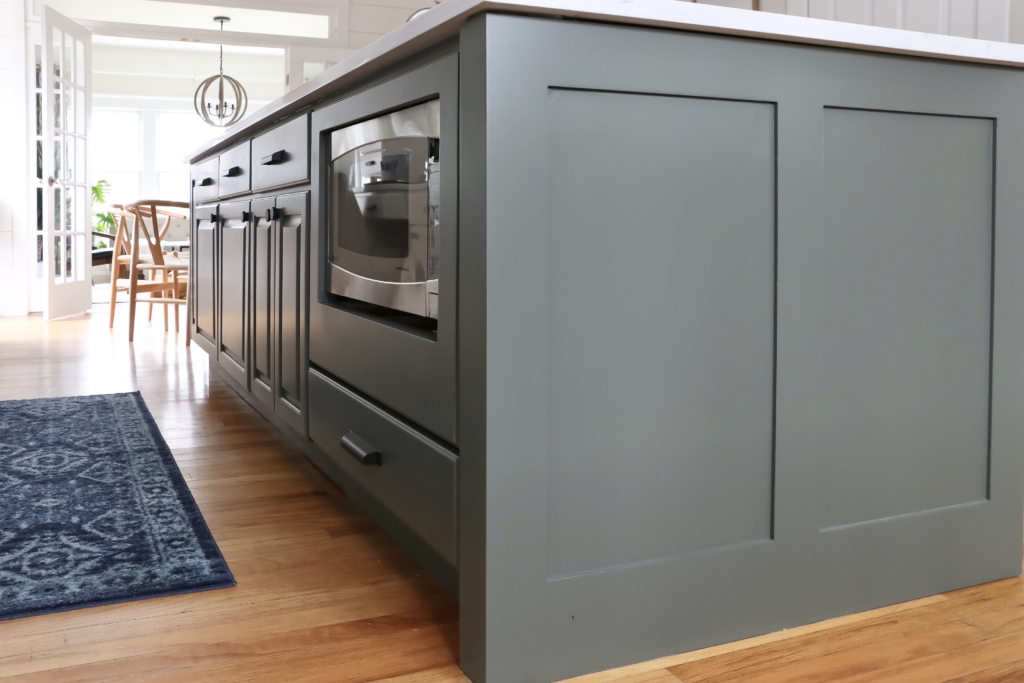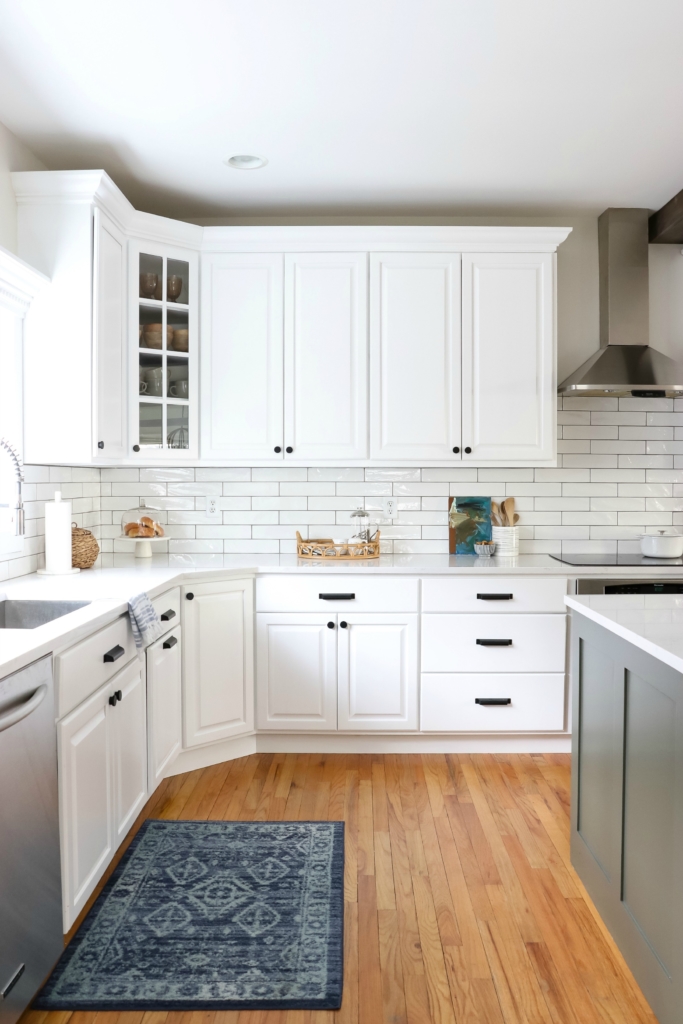 These rugs!! I looked all over for indigo rugs!! Thank goodness I did because the price is right on these.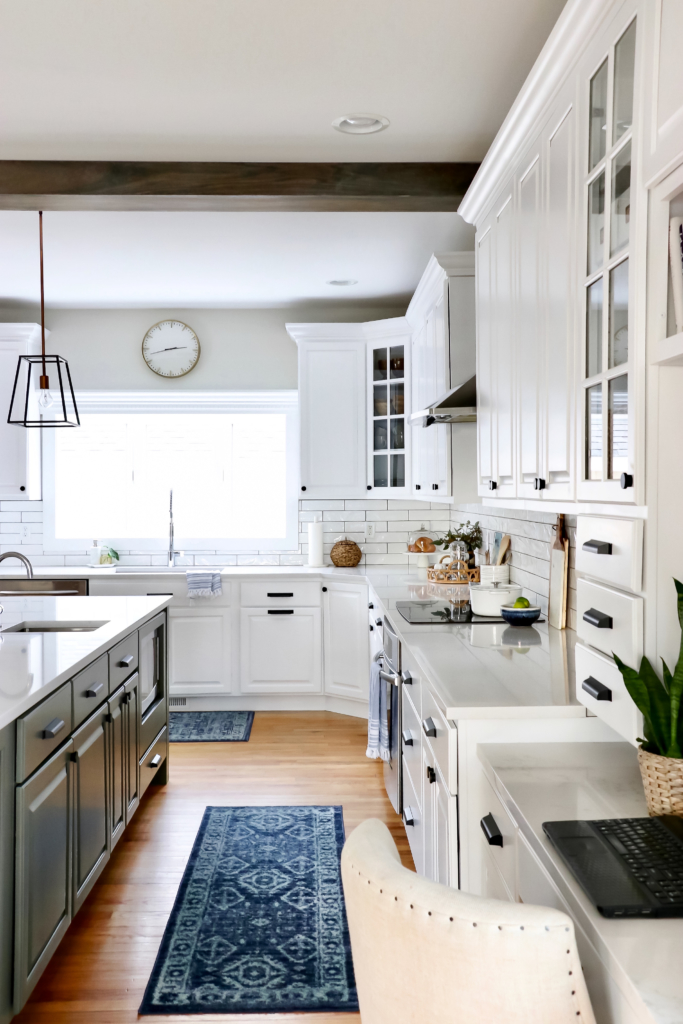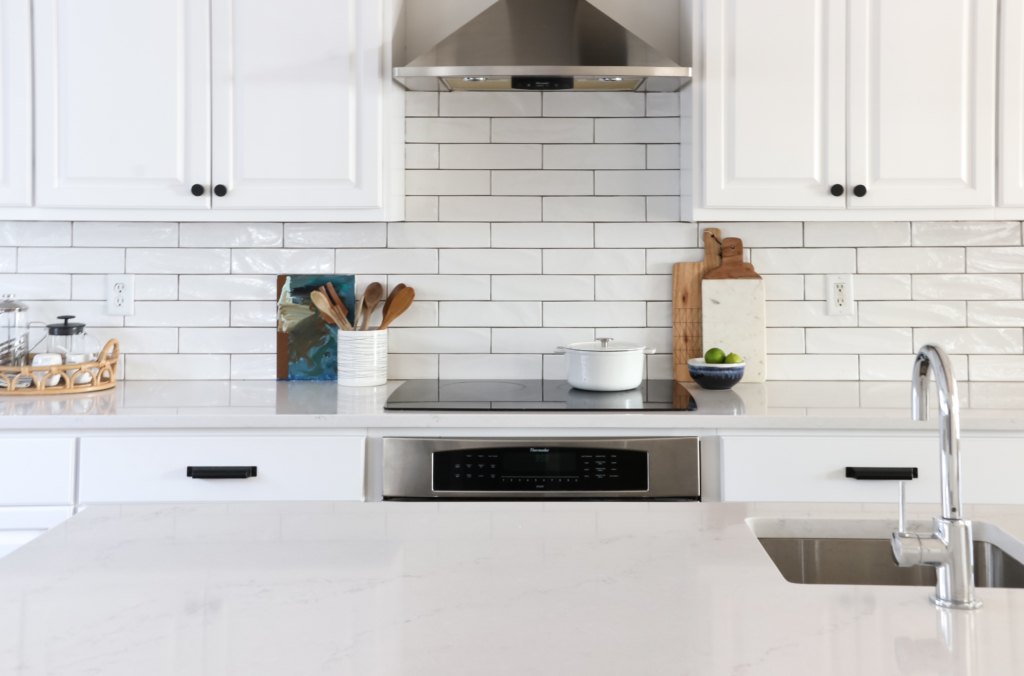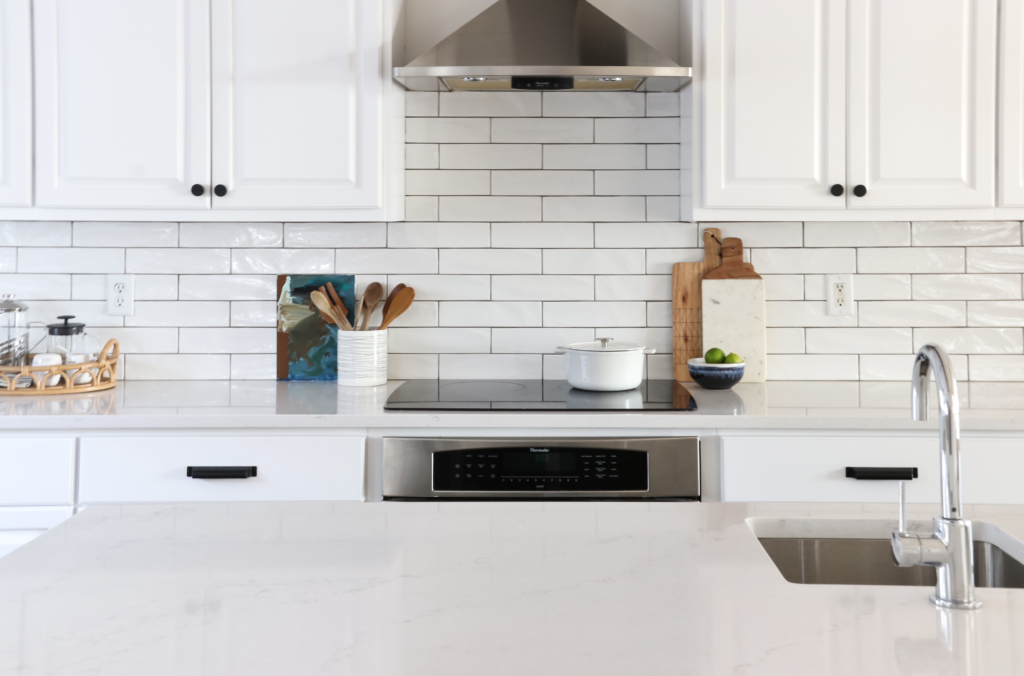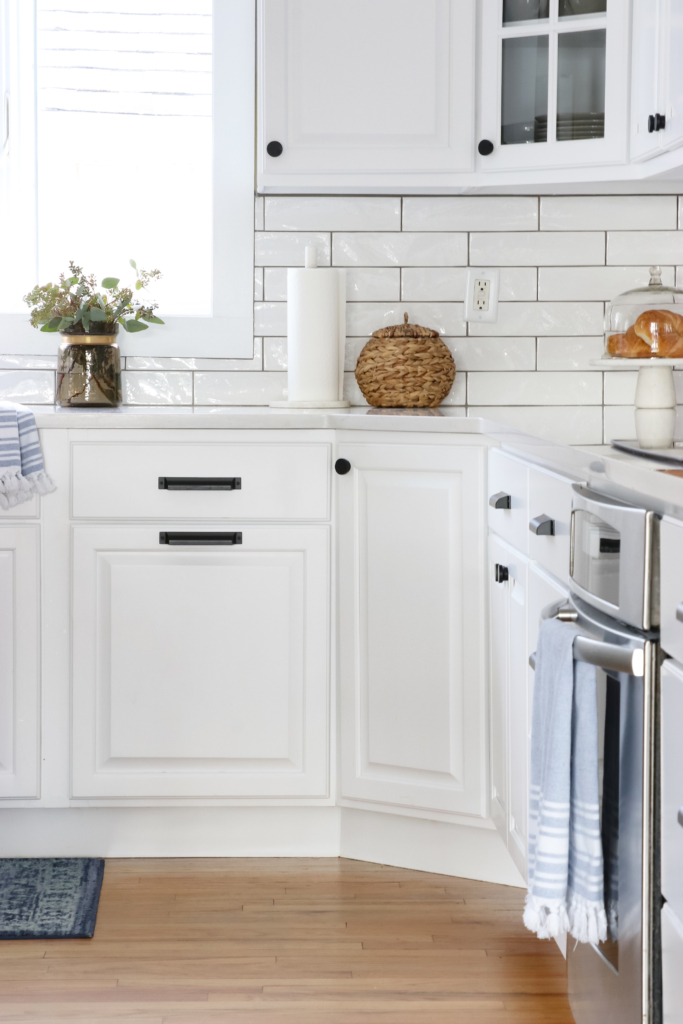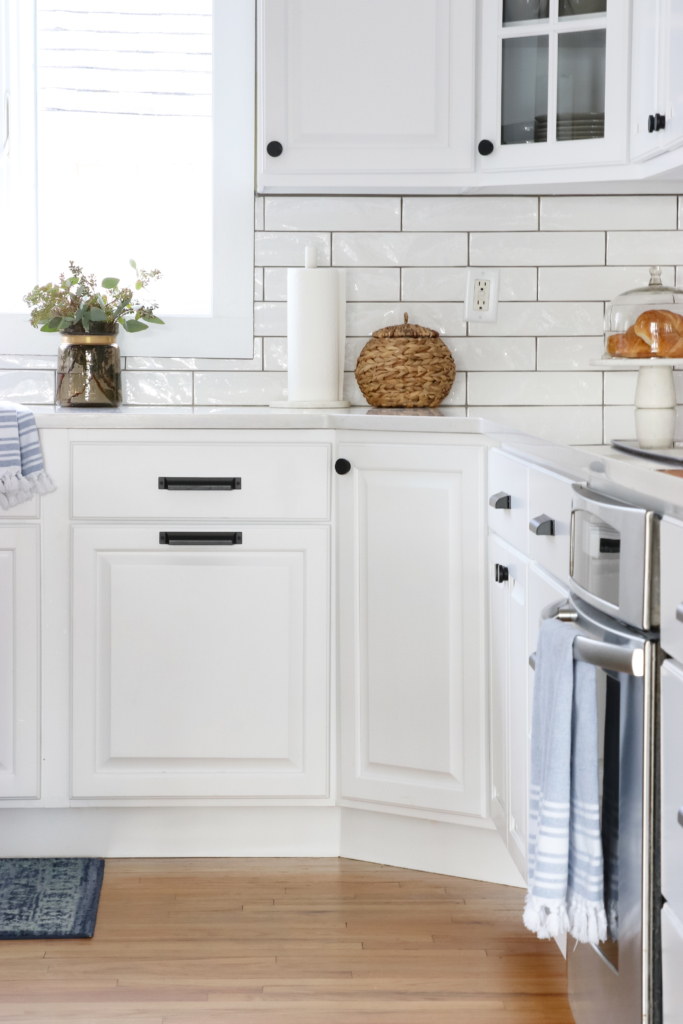 I wanted one large sink so I went with the stainless steel. If you do buy this sink, be careful and use a liner right away. Other than that it's perfect!!!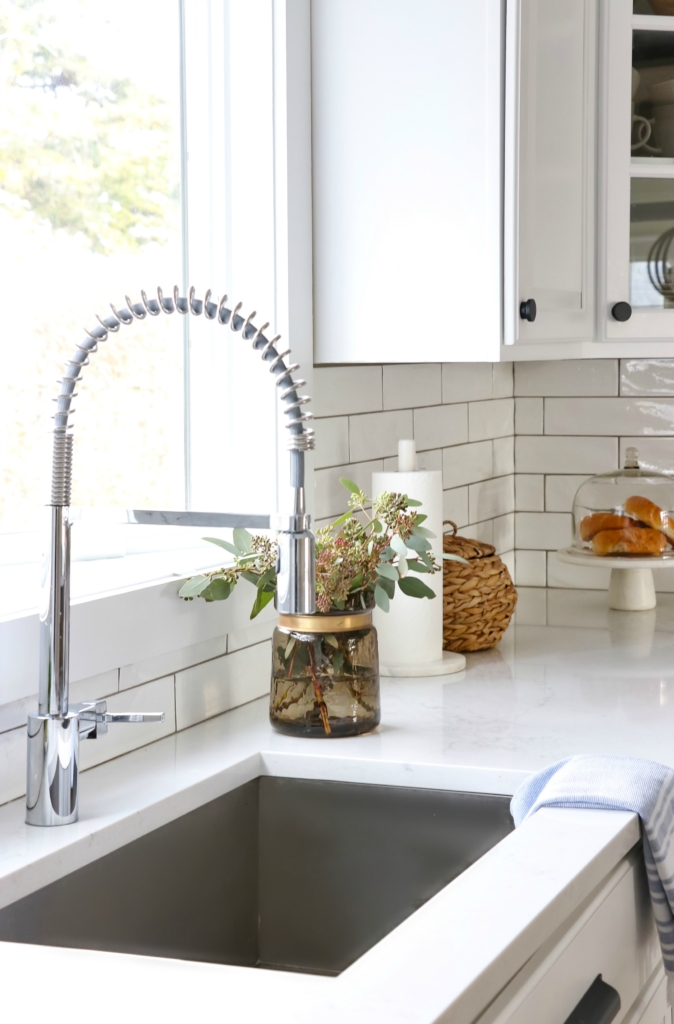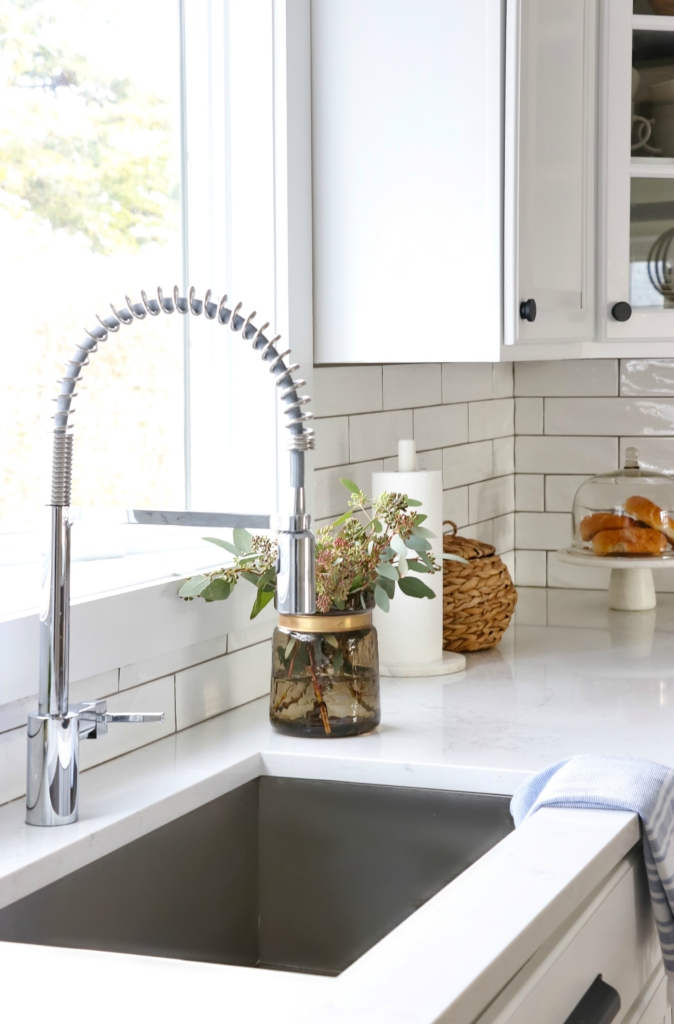 We went with stainless for the island bar sink as well. Both faucets I absolutely LOVE!!!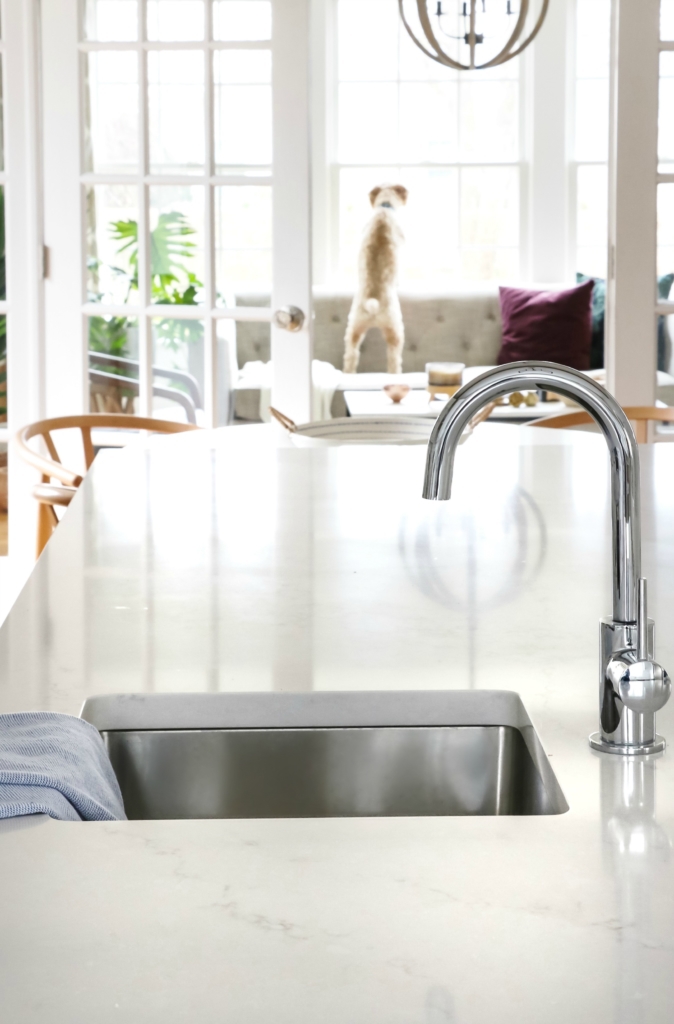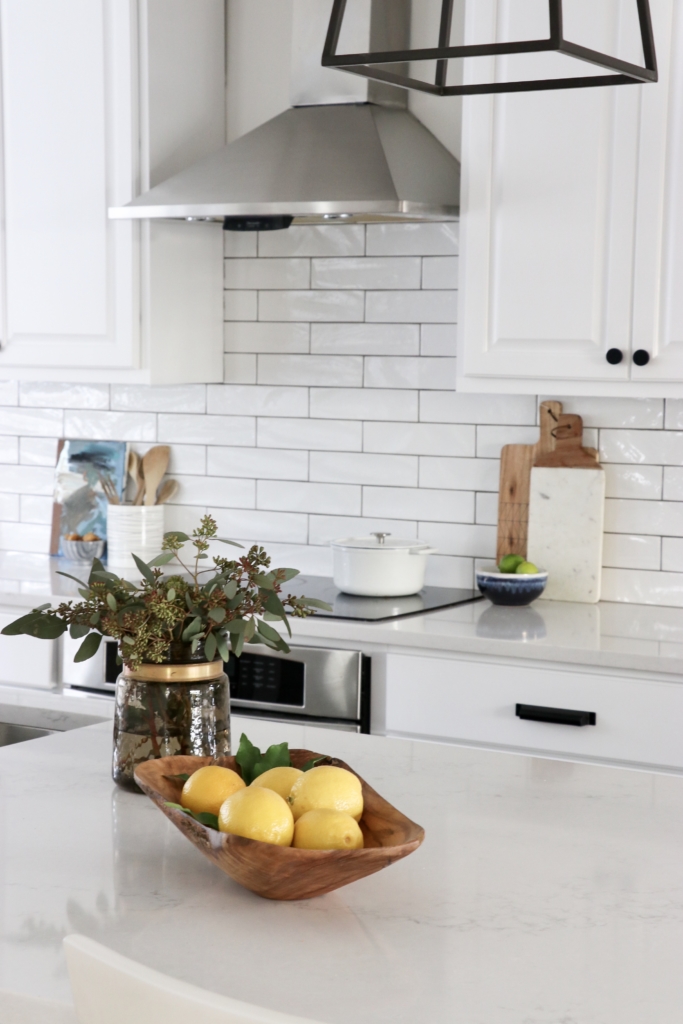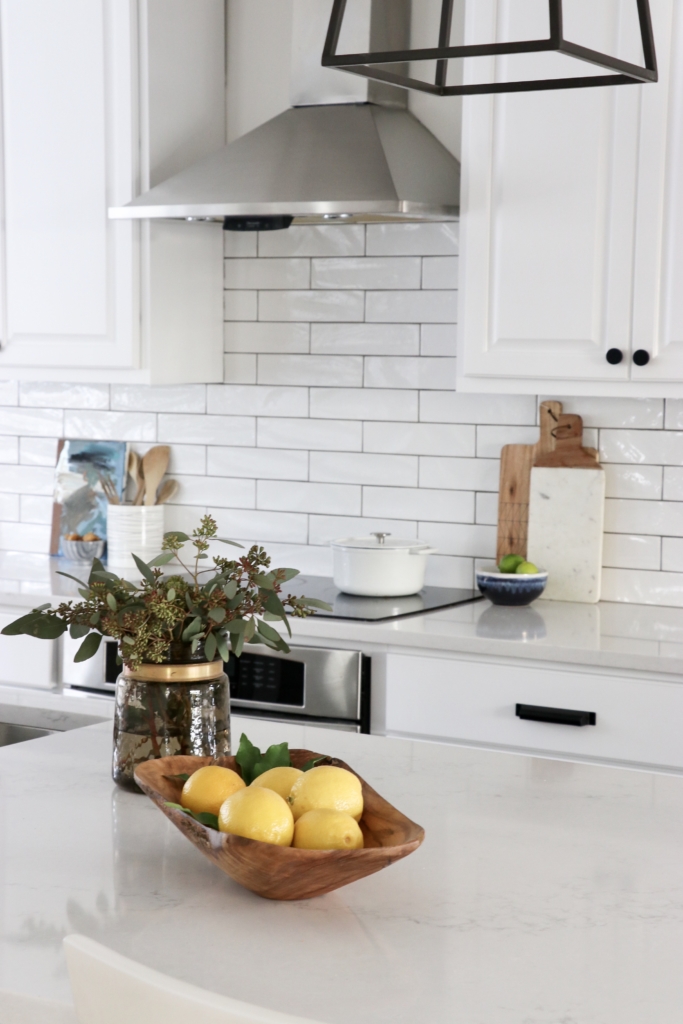 The basket on the end cap is awesome! I bought 4, the size and texture is perfection.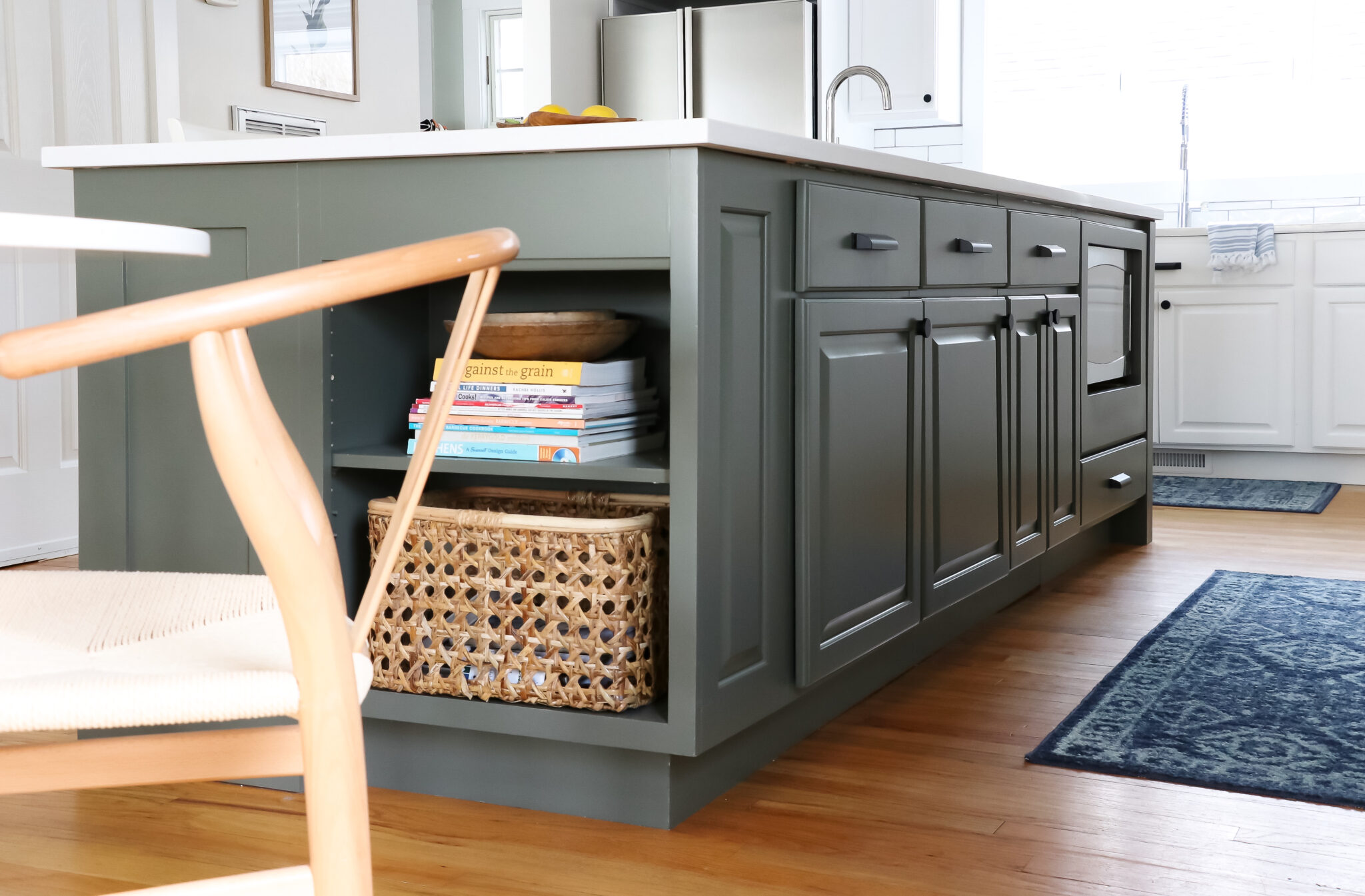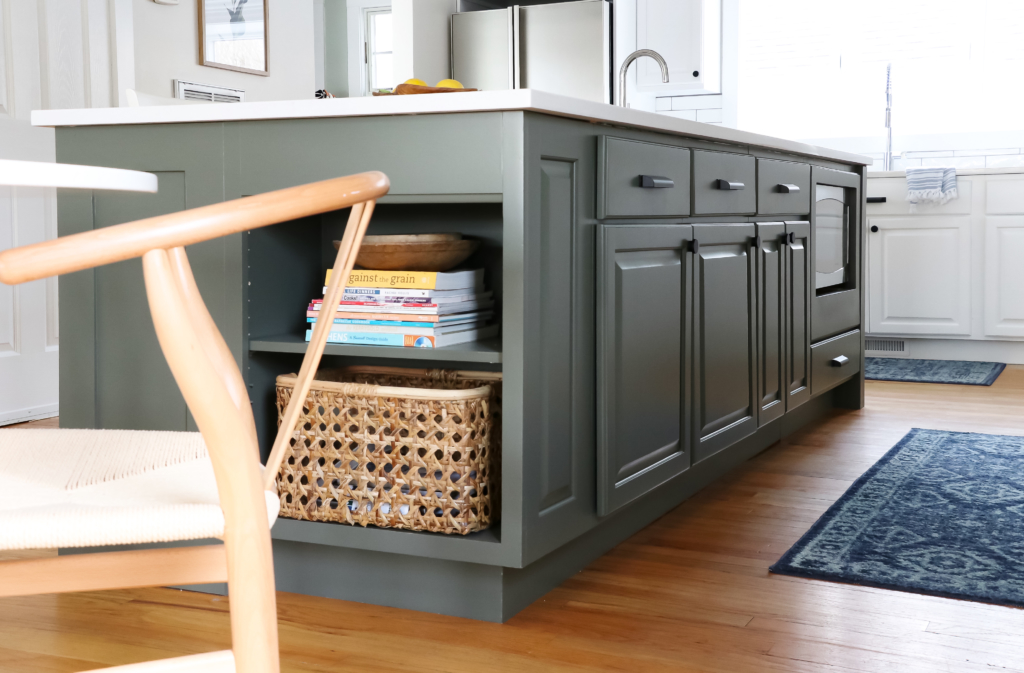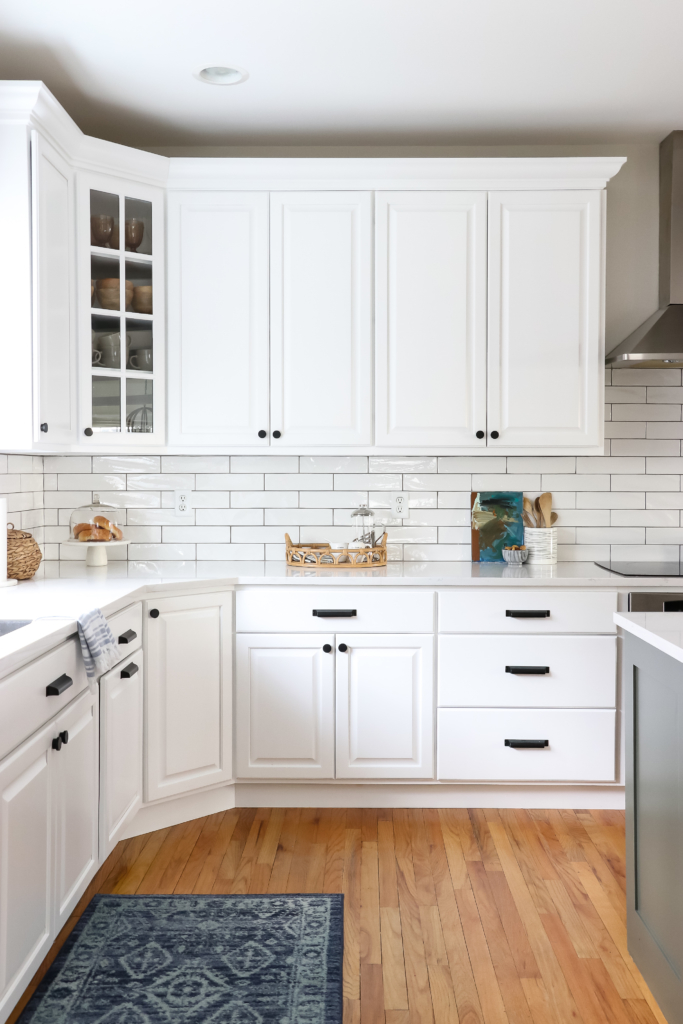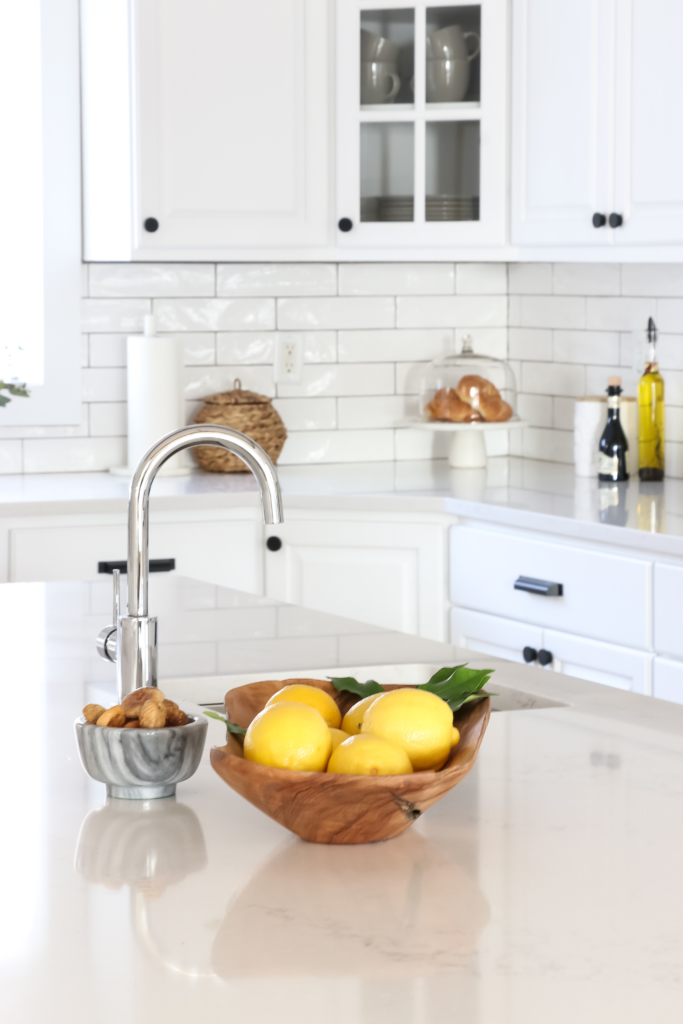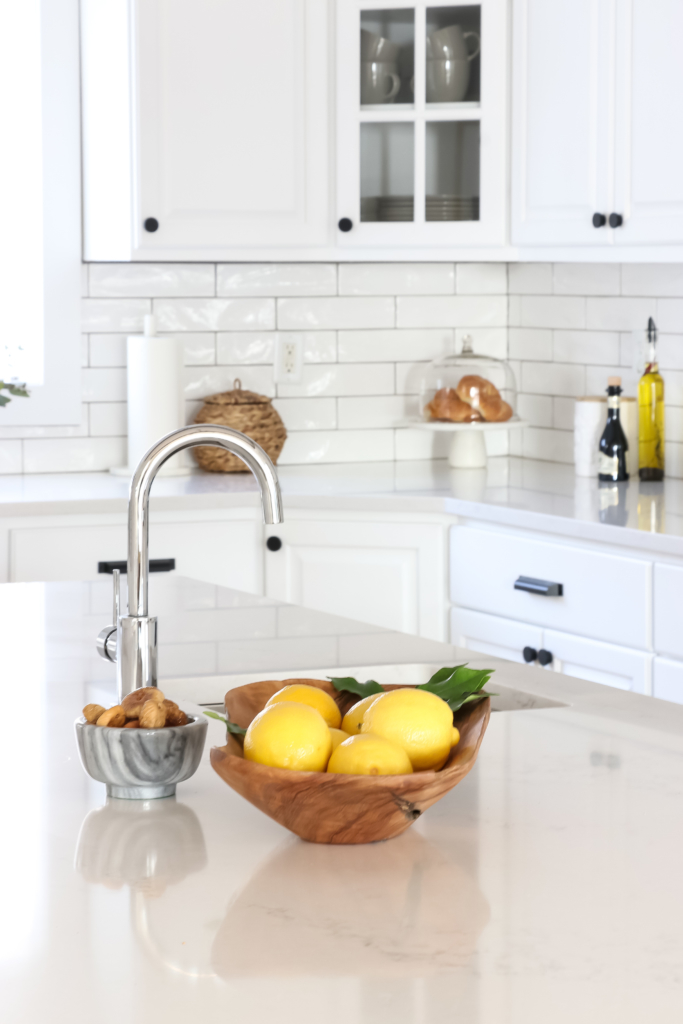 We don't get too much natural light in here so faux plants work really well. Faux plants have come a long way, you really can't tell the difference.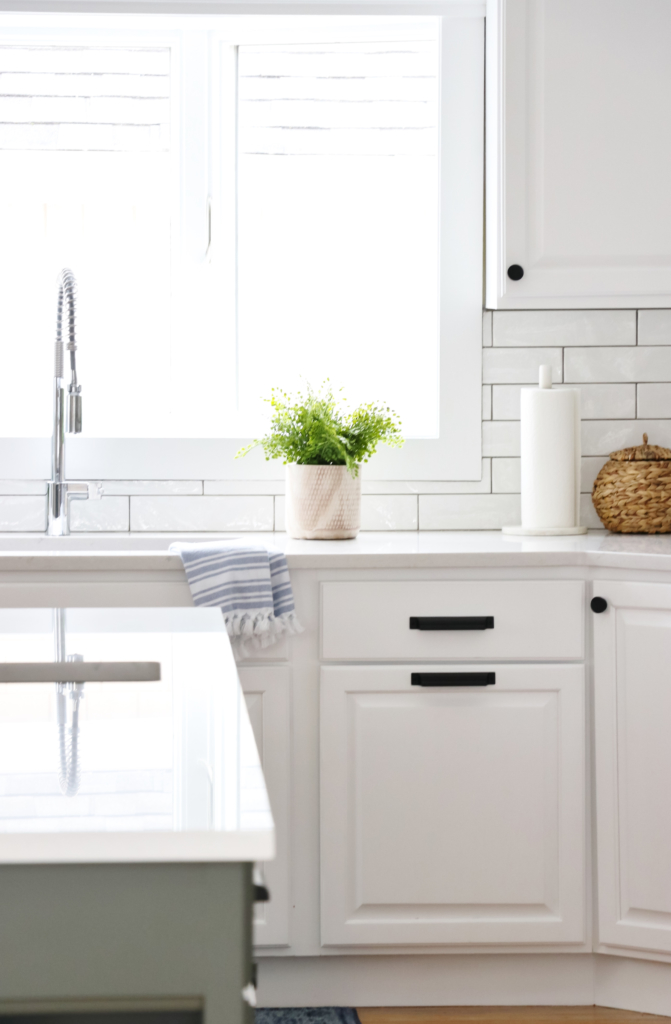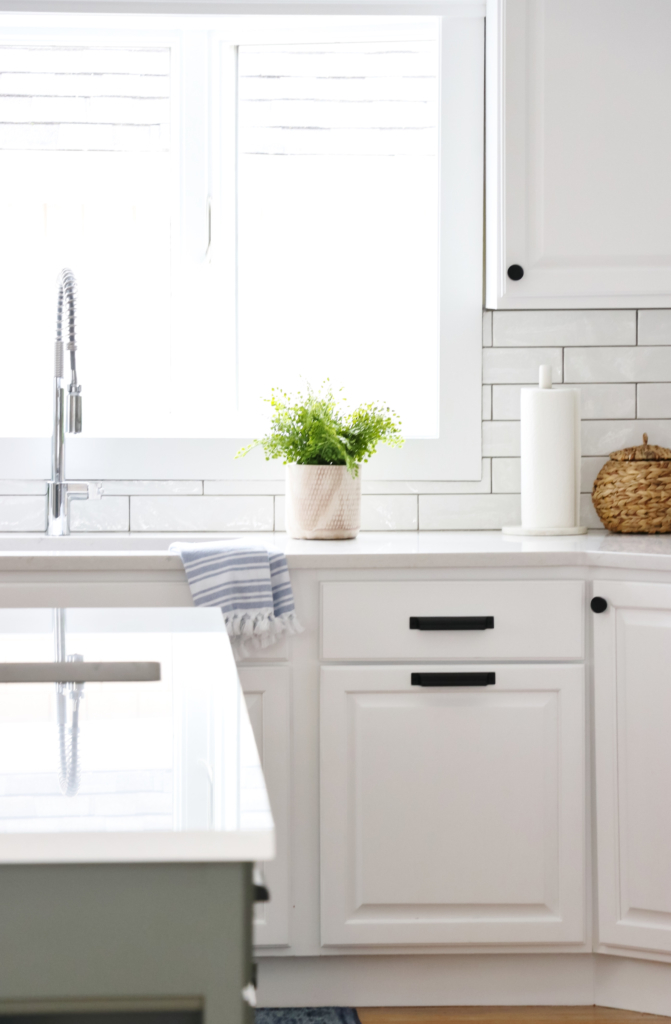 Earthy Coastal White Kitchen Source Guide
Paint- BM Chantilly Lace + SW Cast Iron (Satin)

This post contains affiliate links.
If I missed anything just leave me a comment.
Have a happy day!