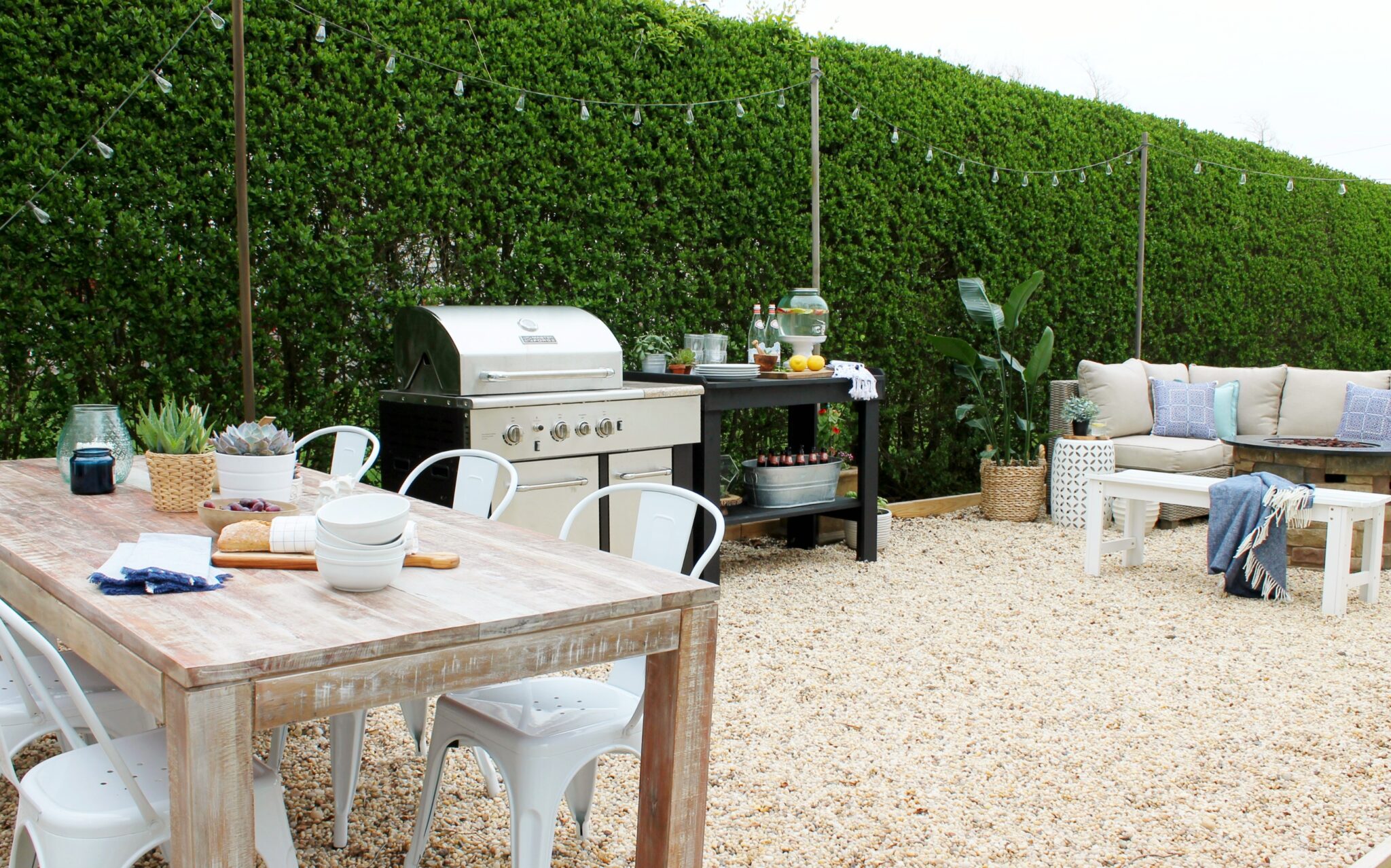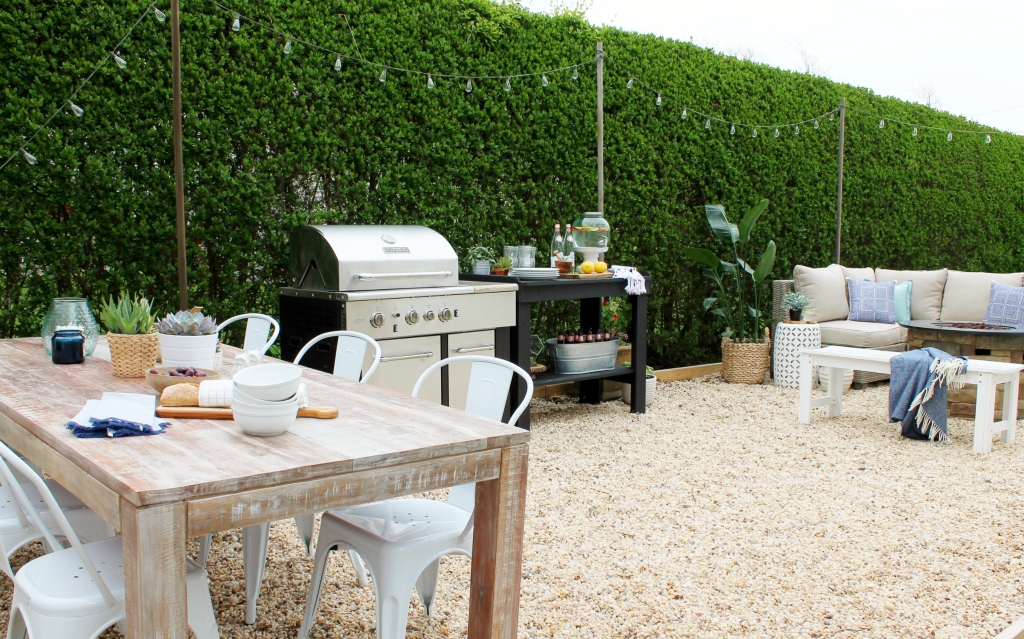 Hi there friends! I am so excited to finally share what has had me so busy for the last few weeks! I have partnered with Joss and Main to bring you a patio makeover. Today is stop #7 of #10days10patios, if you are coming from Lucy's blog, welcome! She did an incredible job with her patio, I wish she lived closer, we could sip some cold drinks and catch up for a while, her backyard is perfect for that now:). Be sure to hop on over to Country Living, they are hosting this amazing group of summer patio tours as well! If you would like to take this makeover tour start to finish you can head over to Ella Claire, our gracious host for this event.


If you follow my blog then you know we recently re-did our backyard. Before it was a sad little place that had no function for our family. It took us a few years, 4 to be exact to really be certain about what to do back here because it's a long, narrow space. After much deliberation we decided on a pea gravel patio and couldn't be happier with the way it turned out. We now have a pretty place to entertain, dine and sit by the fire.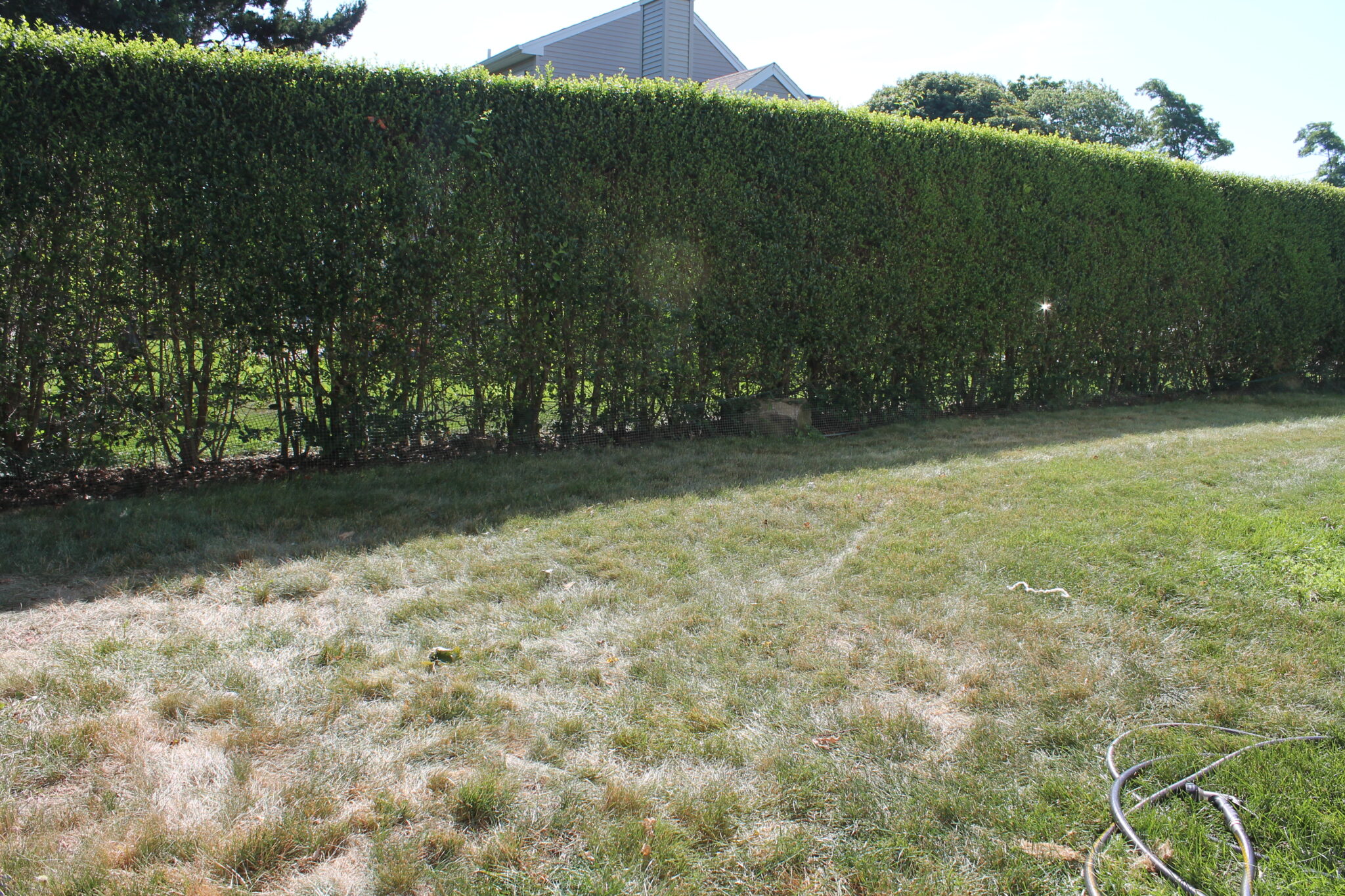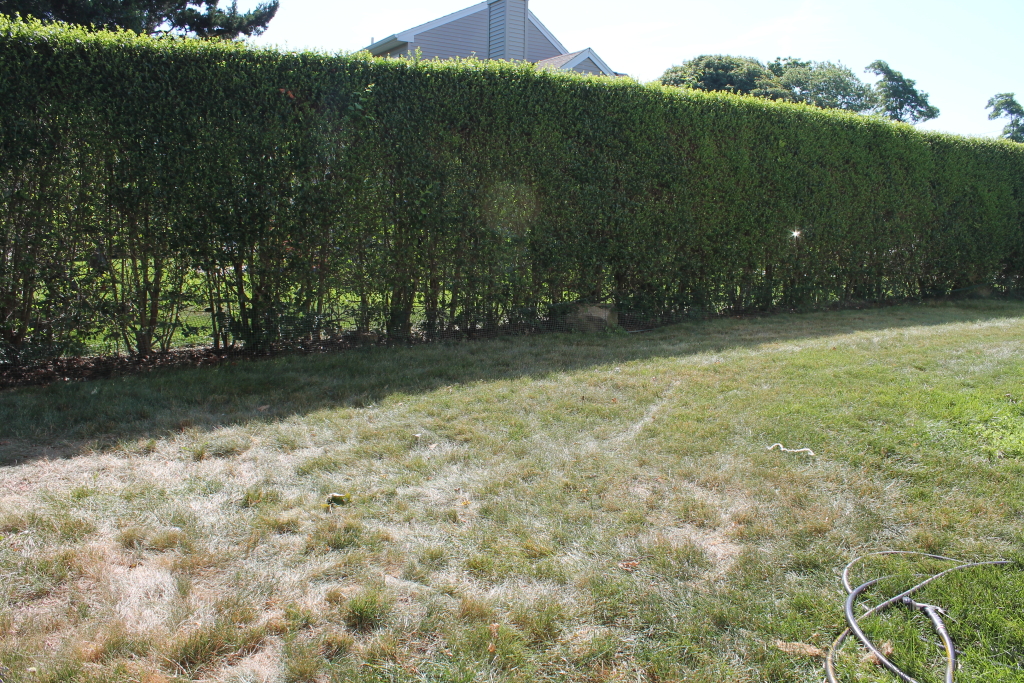 Before photographing my backyard it rained for 5 straight days, this was the only day it didn't rain the entire week but it was cloudy, hopefully you still get the idea of how peaceful this space now feels.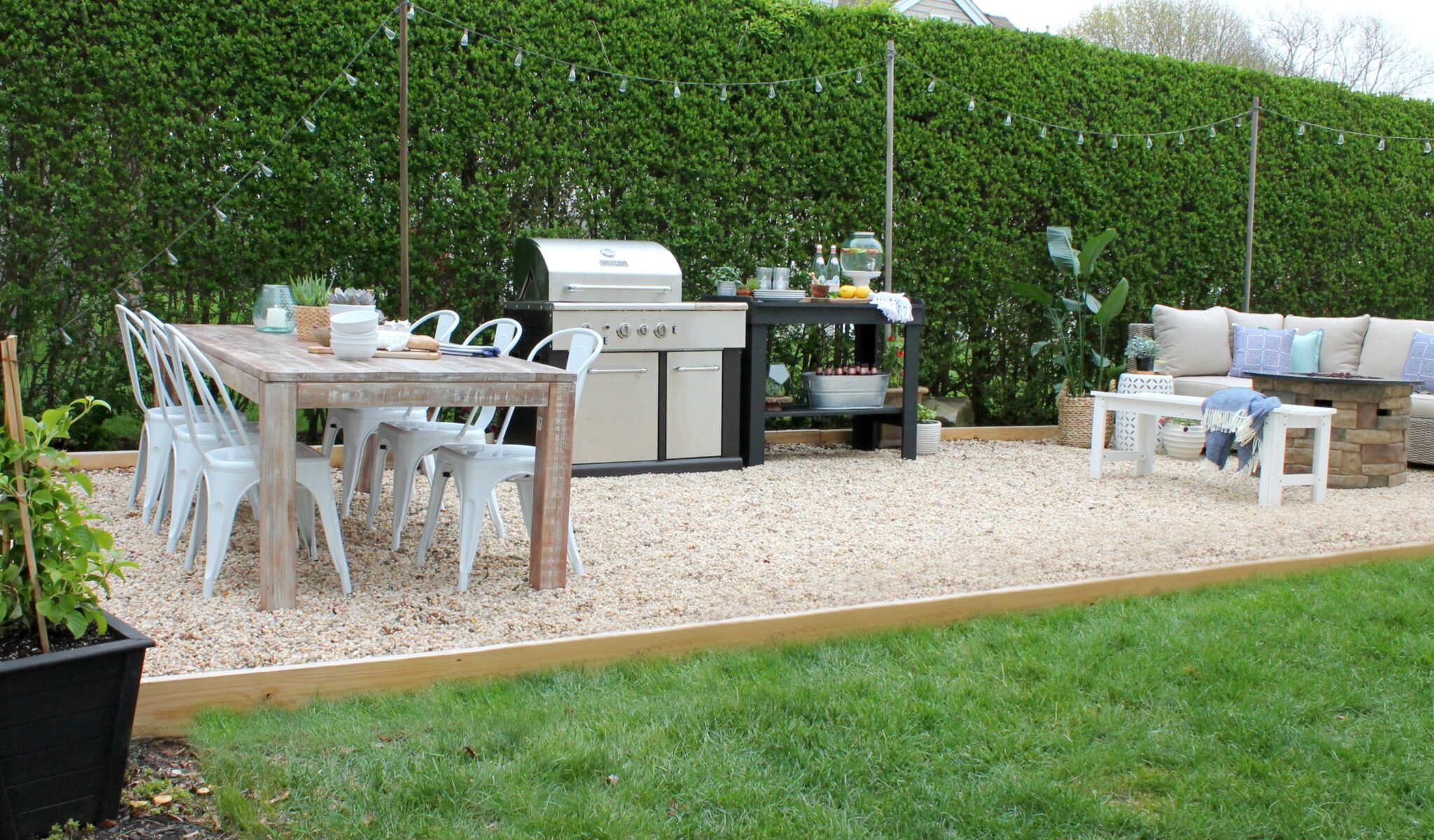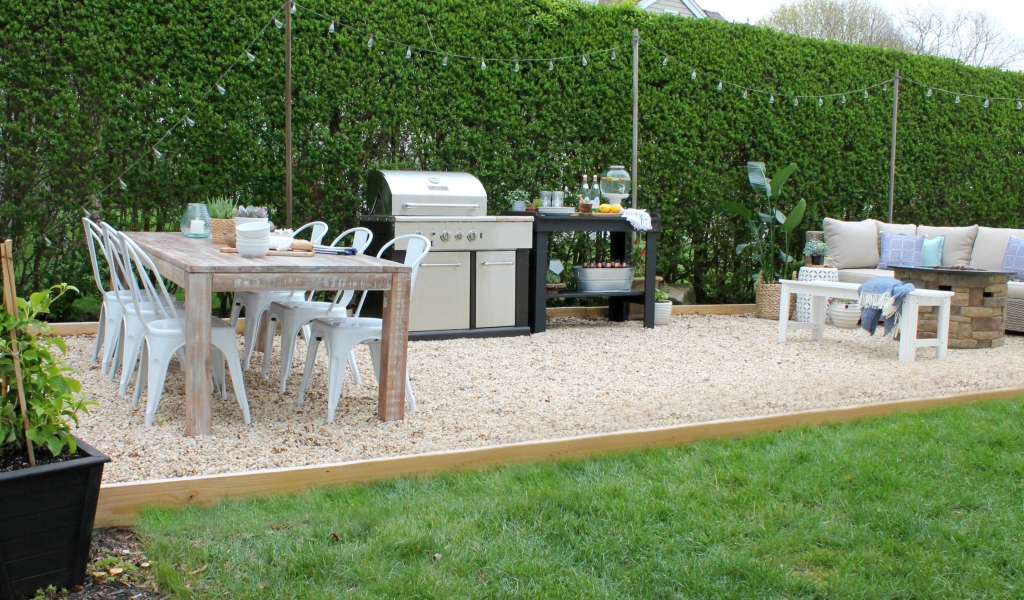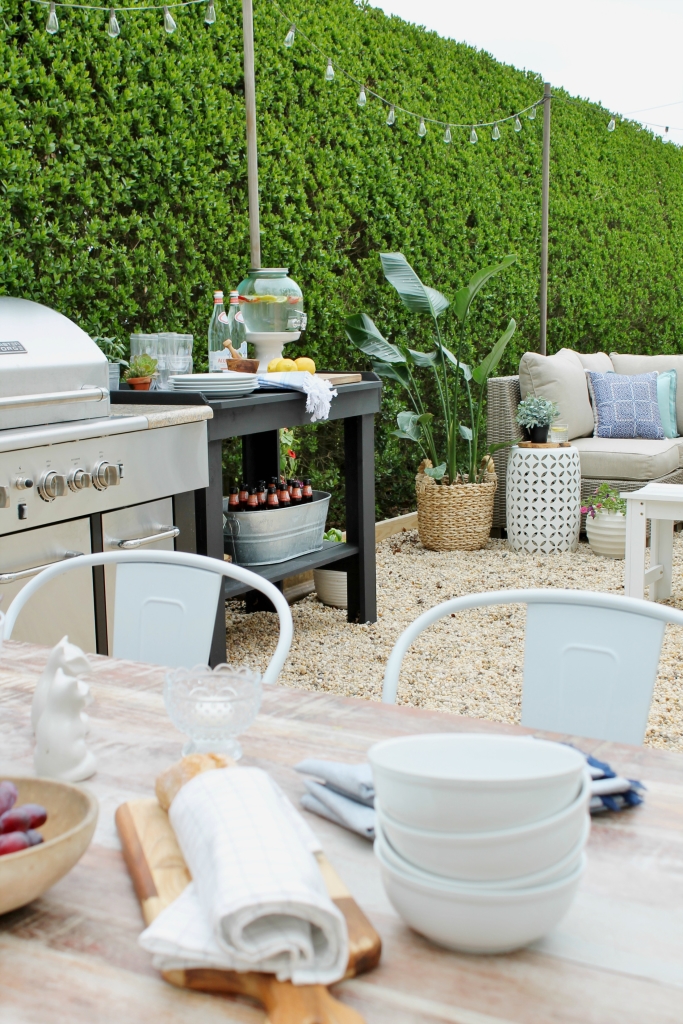 My goal was to create a dining area that could host more people. I have been in love with look of a true farmhouse table outdoors and when I found this teak table I knew it was the one. This area is small, so this size is perfect and can hold up to 8 people.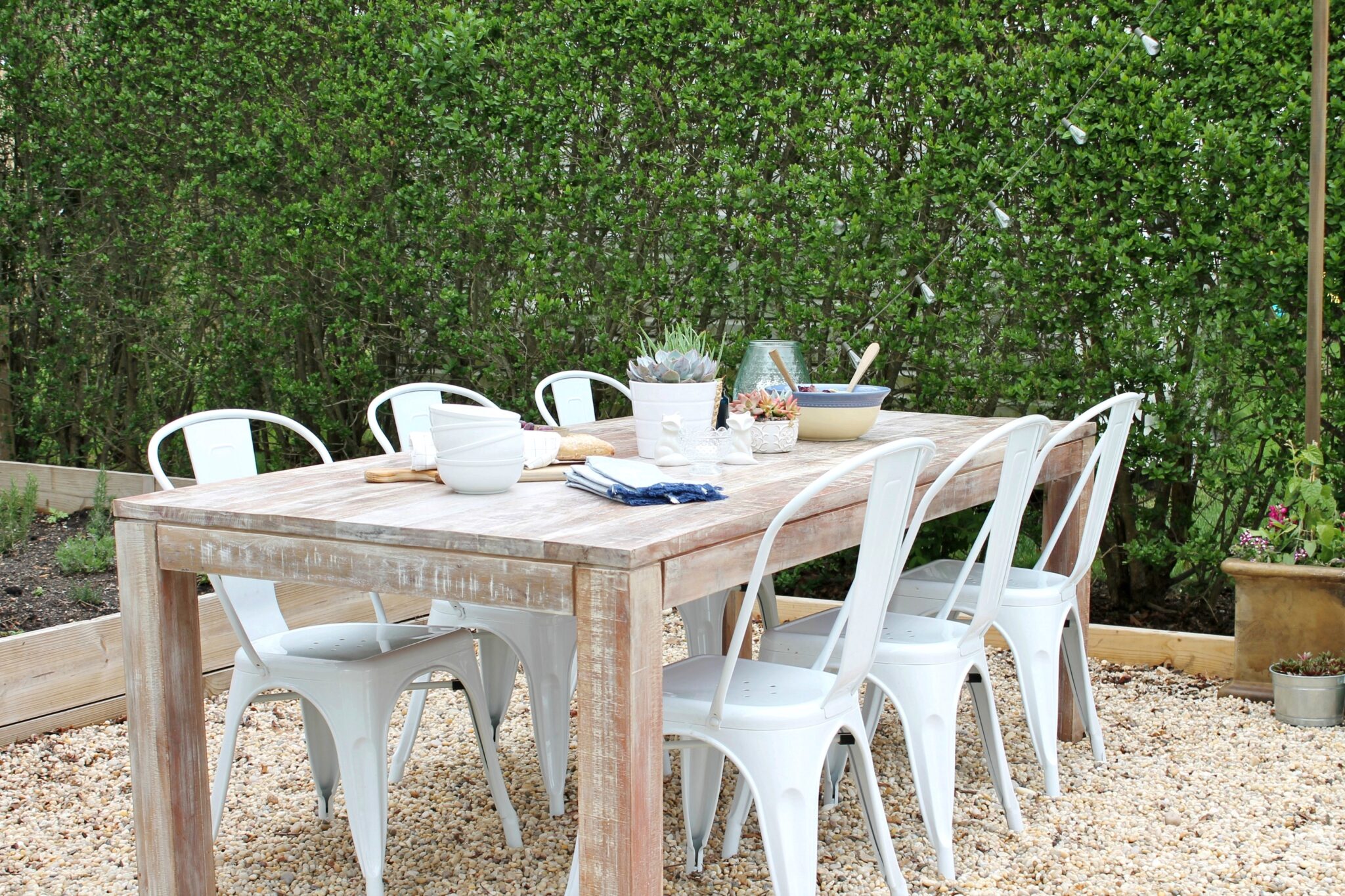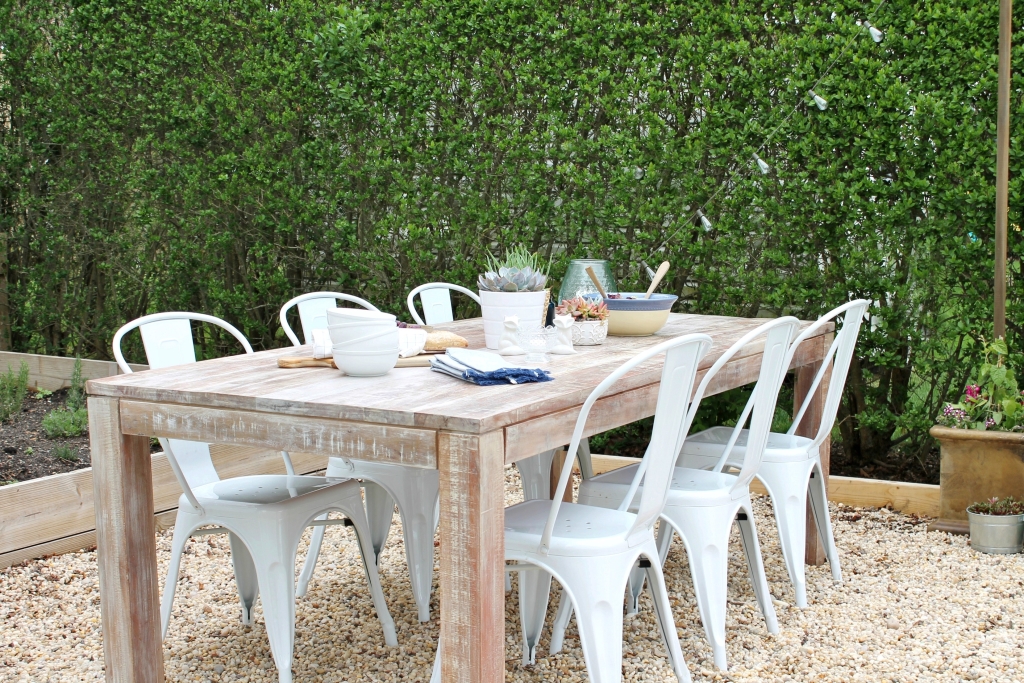 I should warn you, the table is already out of stock but you can find a comparable one HERE. 
This one is also really pretty, just a little bit smaller with a different finish.
Making this space feel cozy and practical was a must. I divided it up into 3 sections, the dining, kitchen and lounging area. Even though this is a small space 14′ x 28′, it is completely functional and perfect for small gatherings.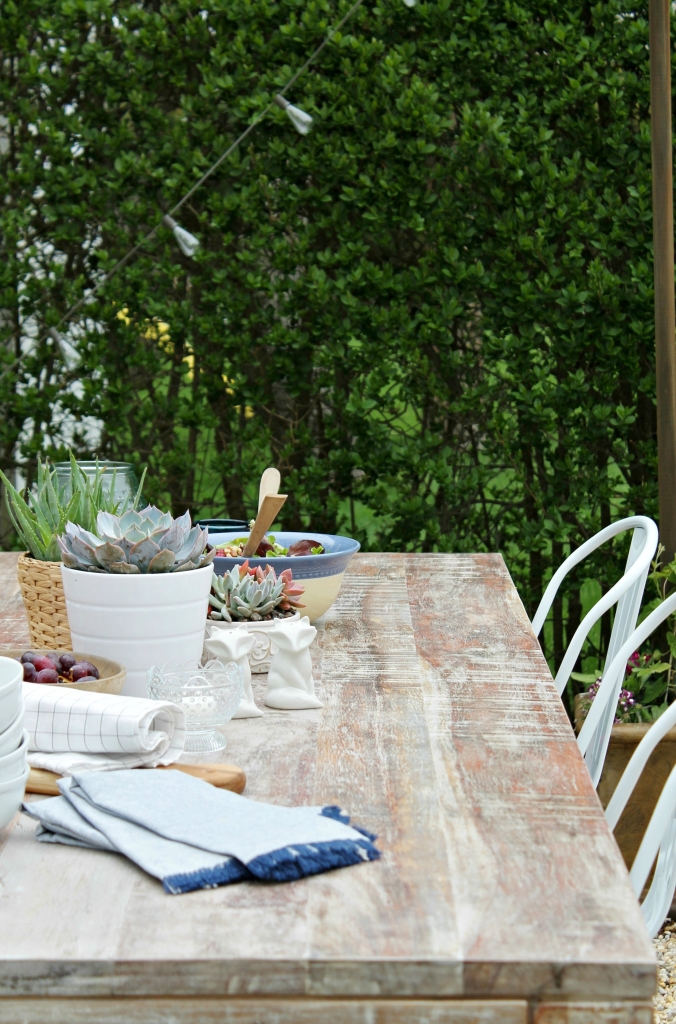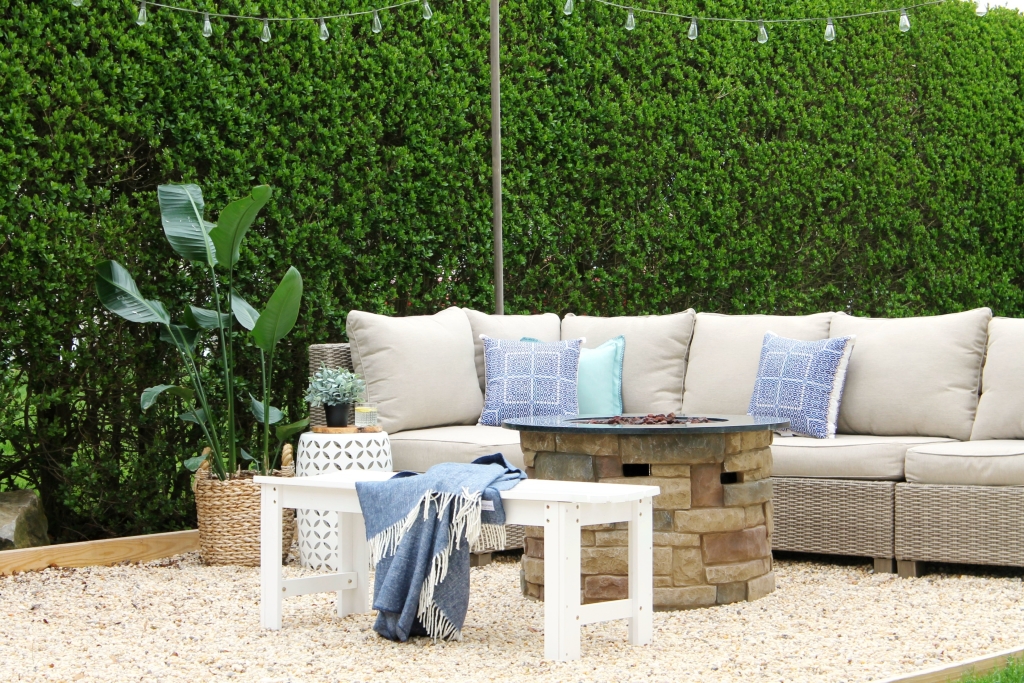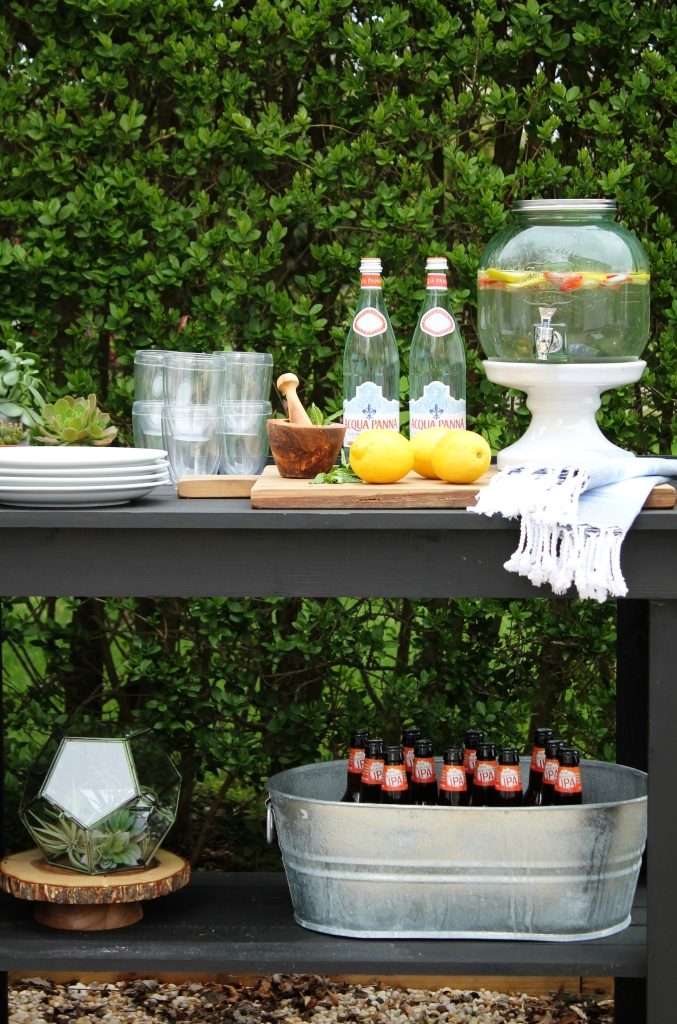 Another before…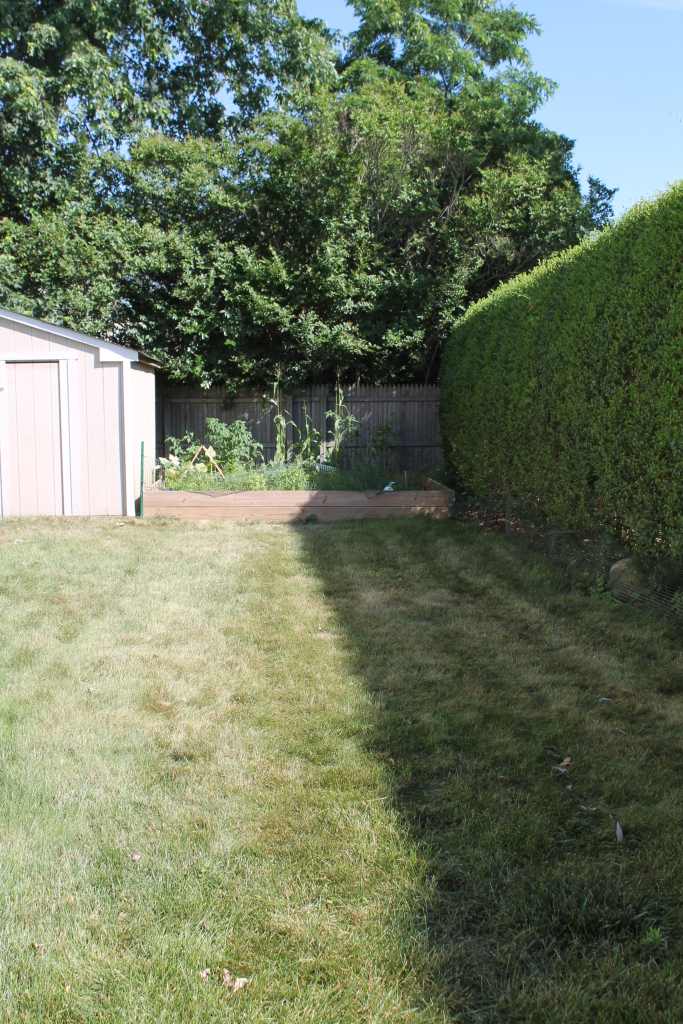 Another view of the after…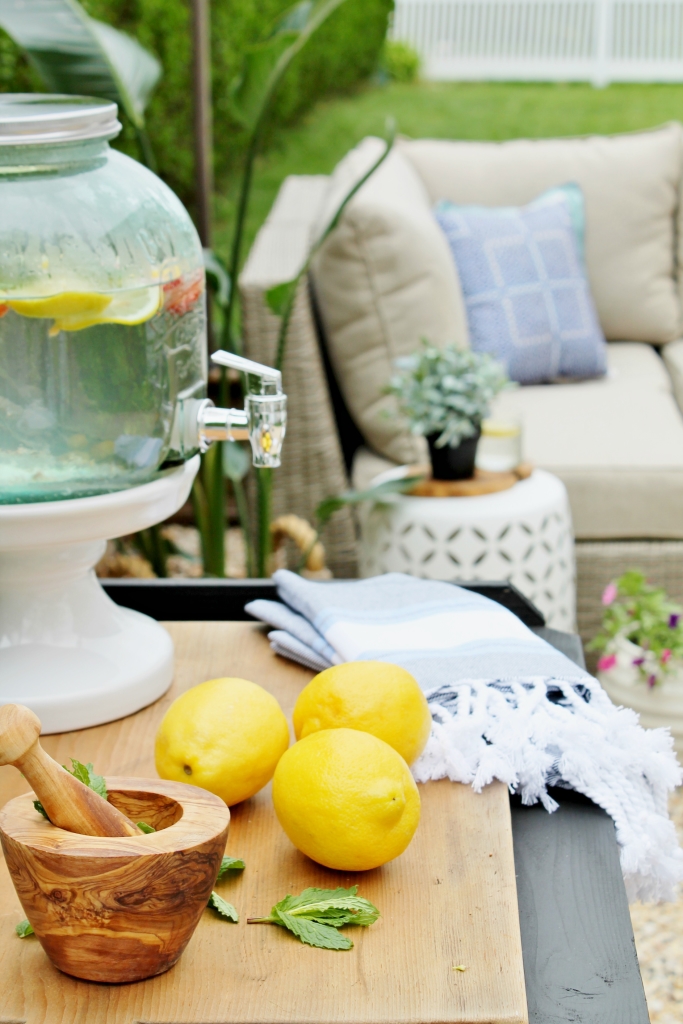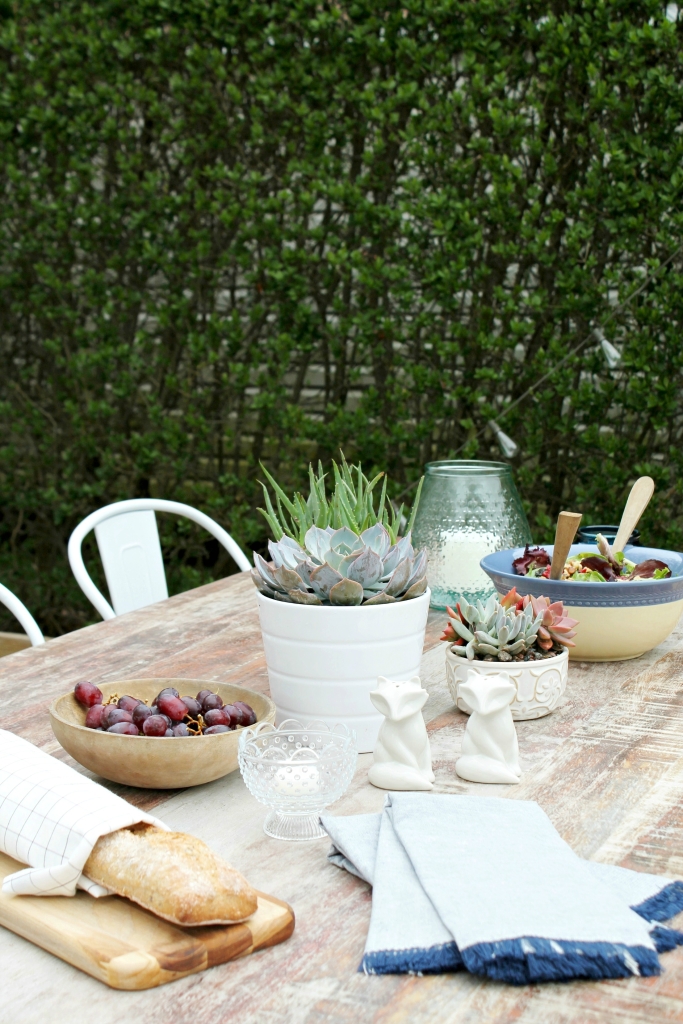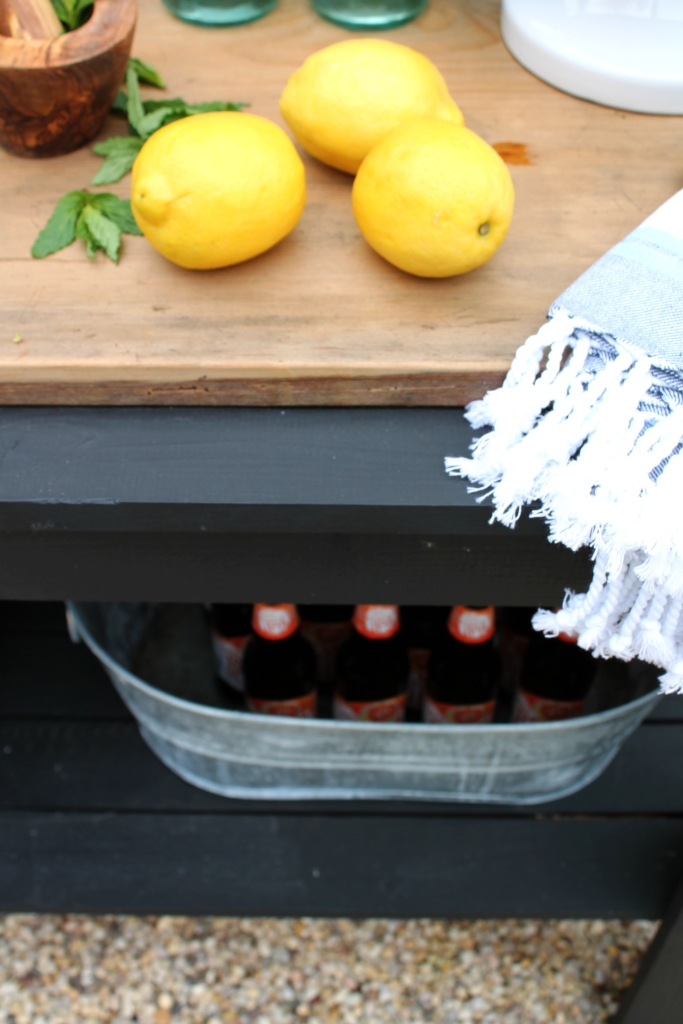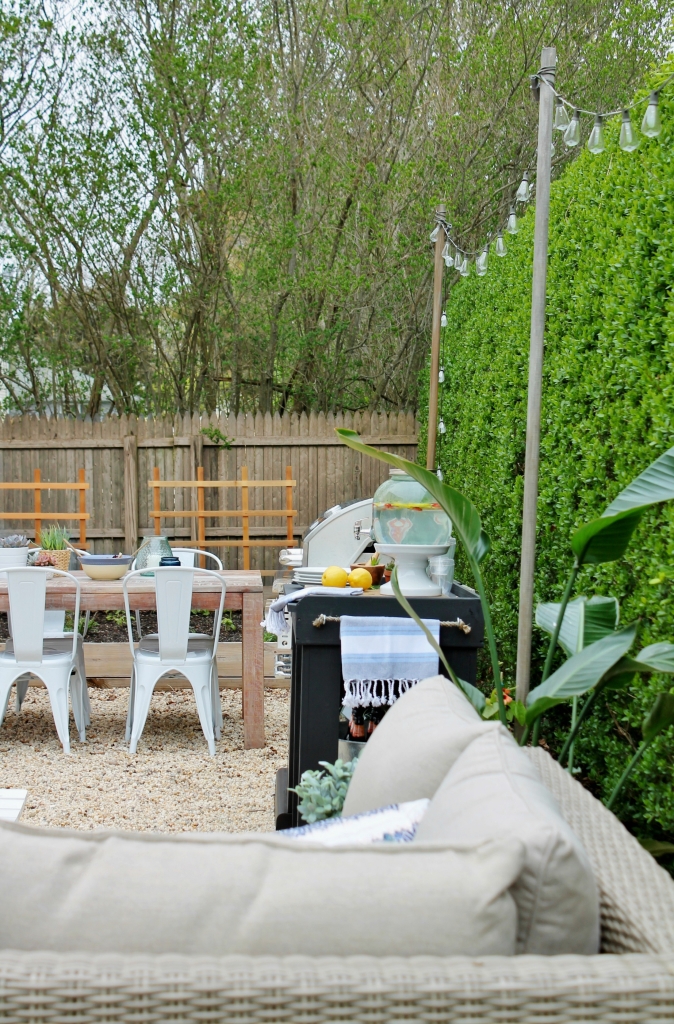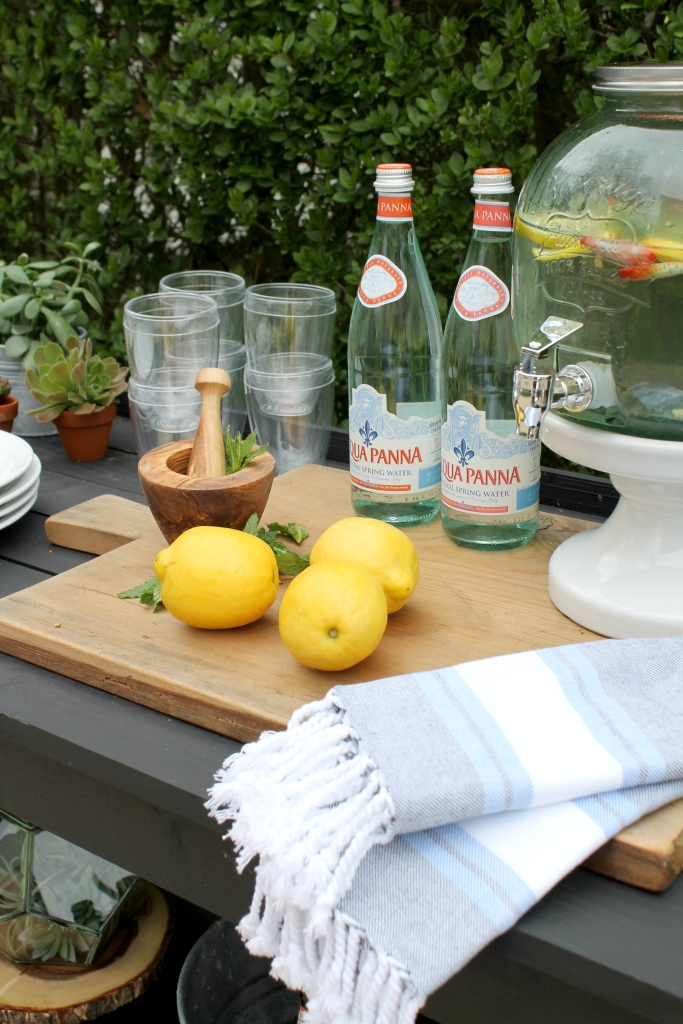 These DIY light poles make the space feel complete and at night it feels magical. It was such an easy project and I couldn't imagine the space without them.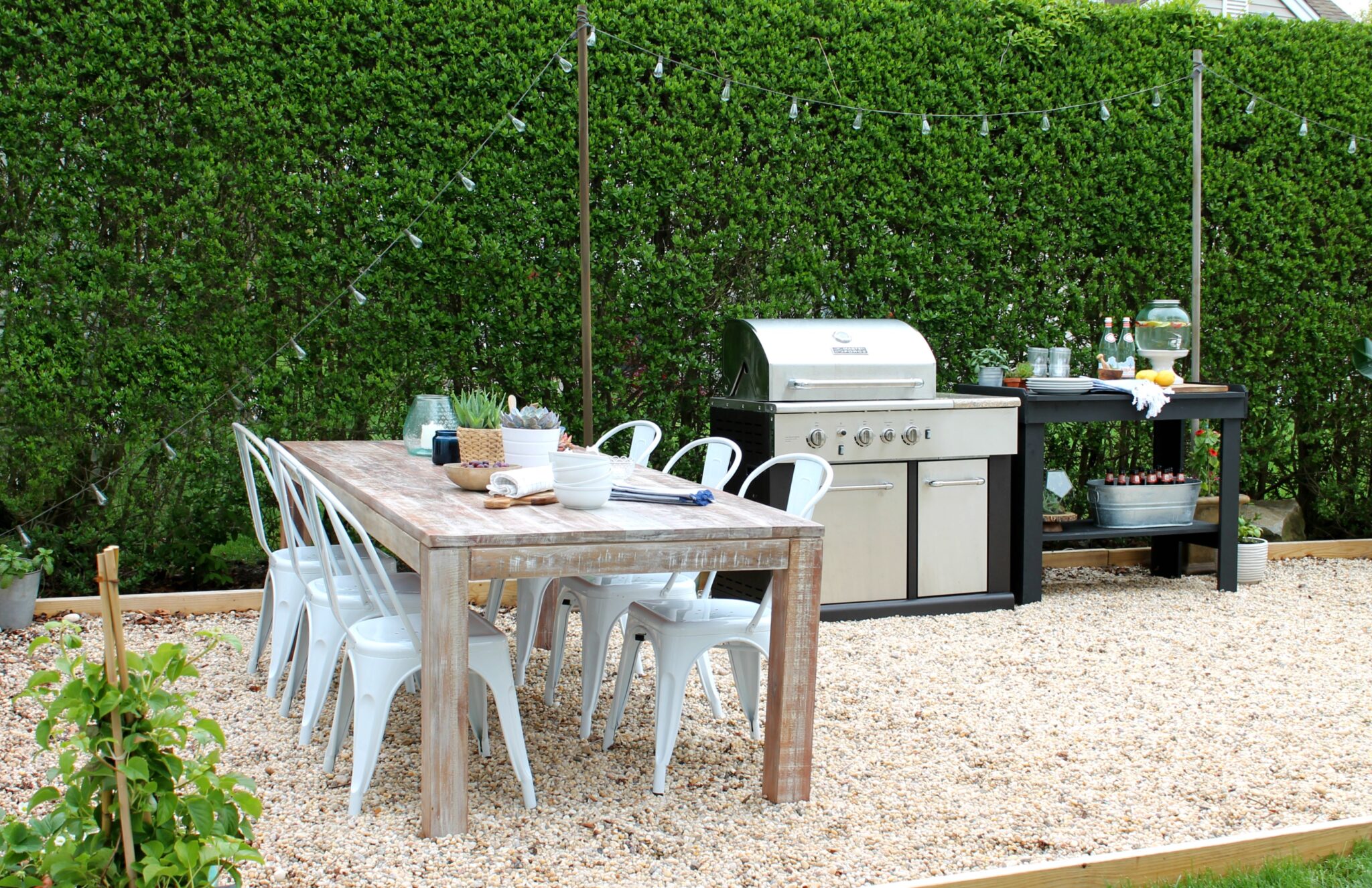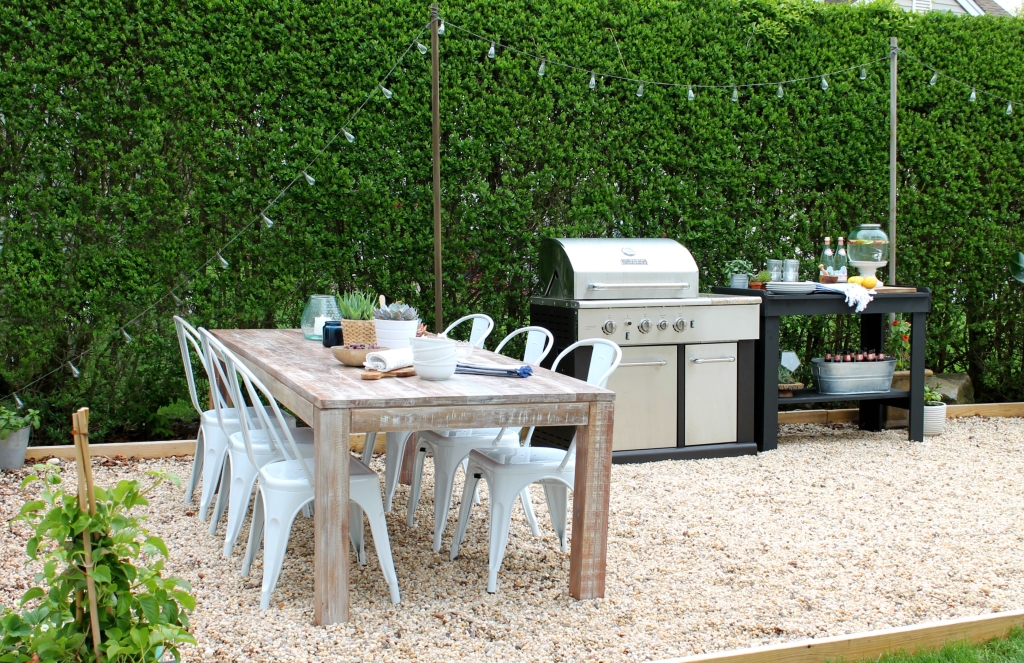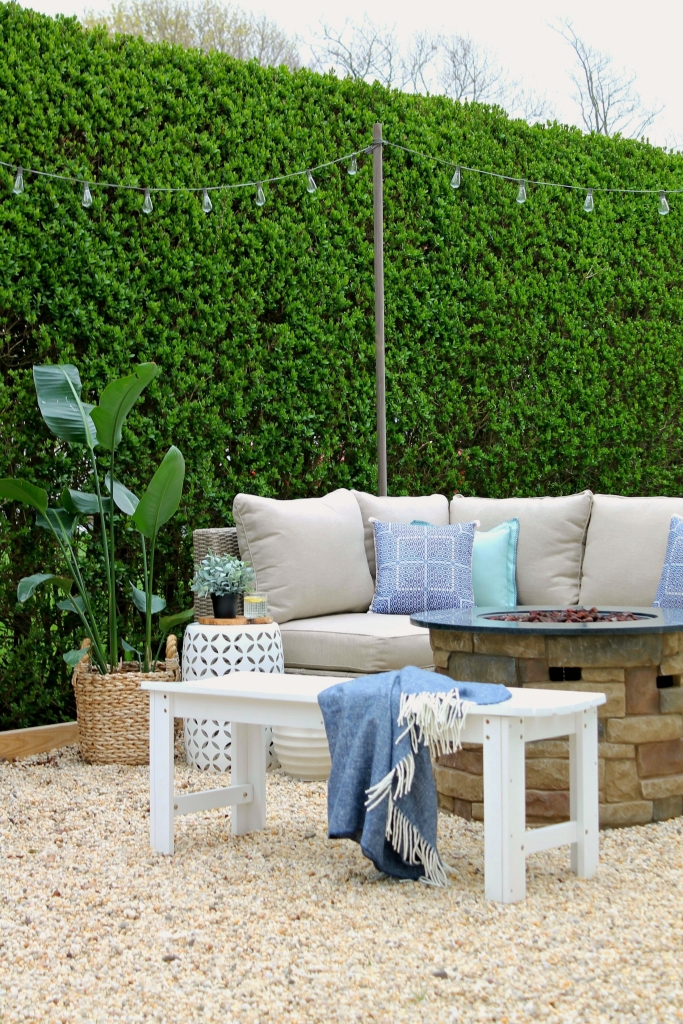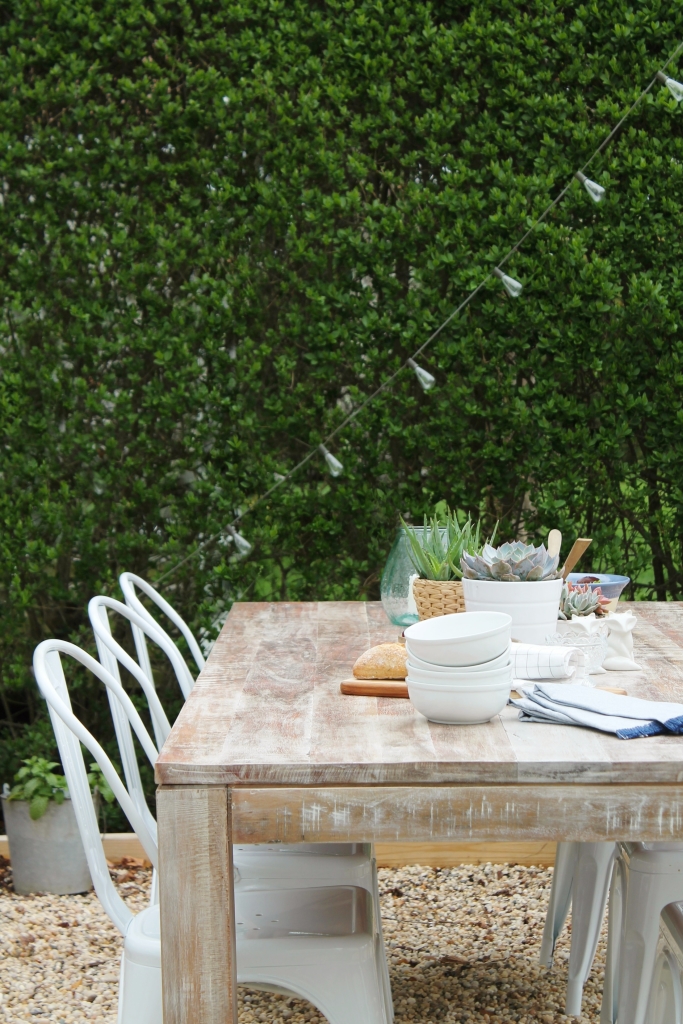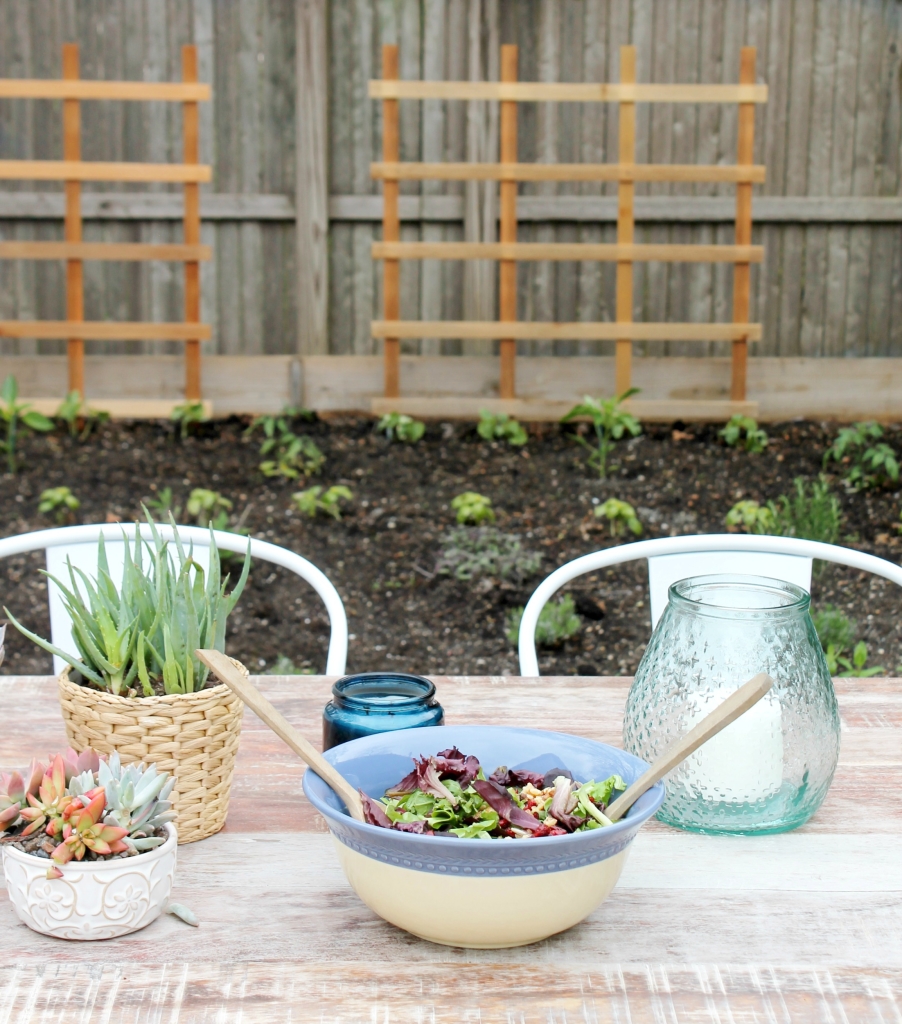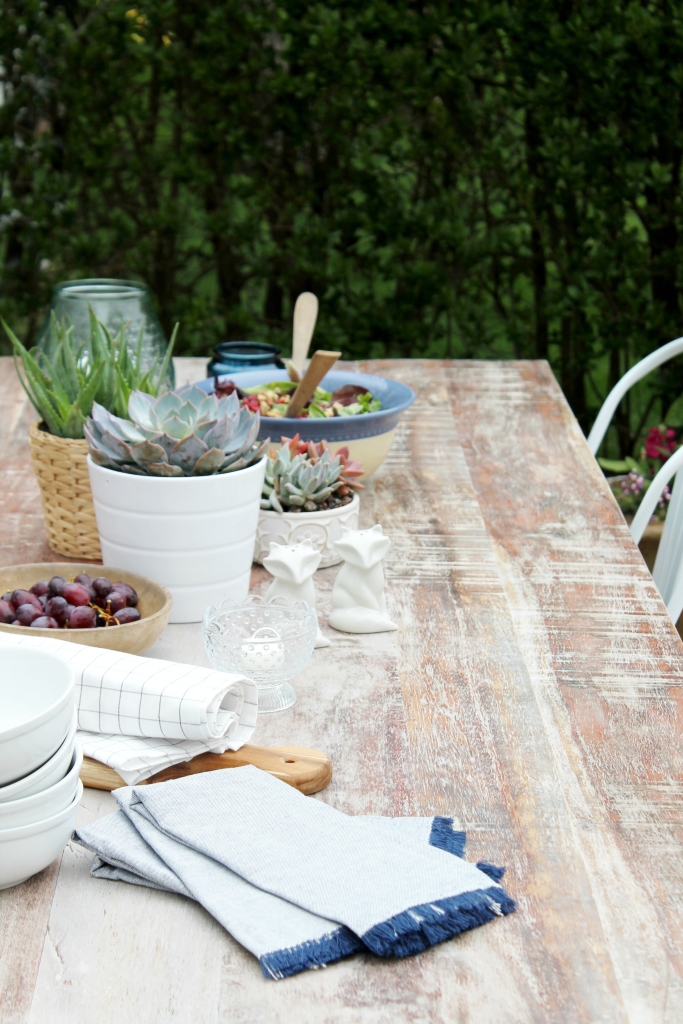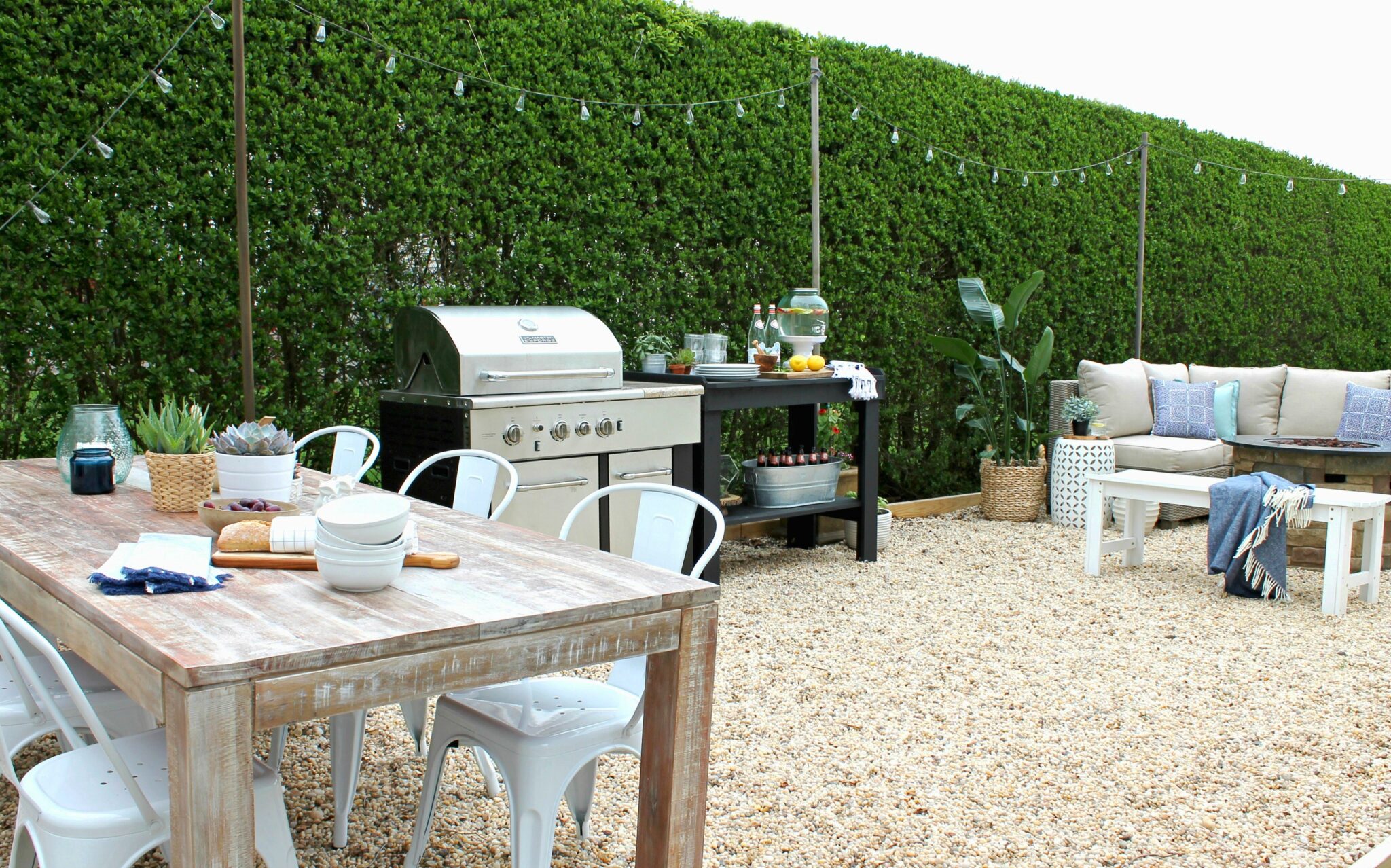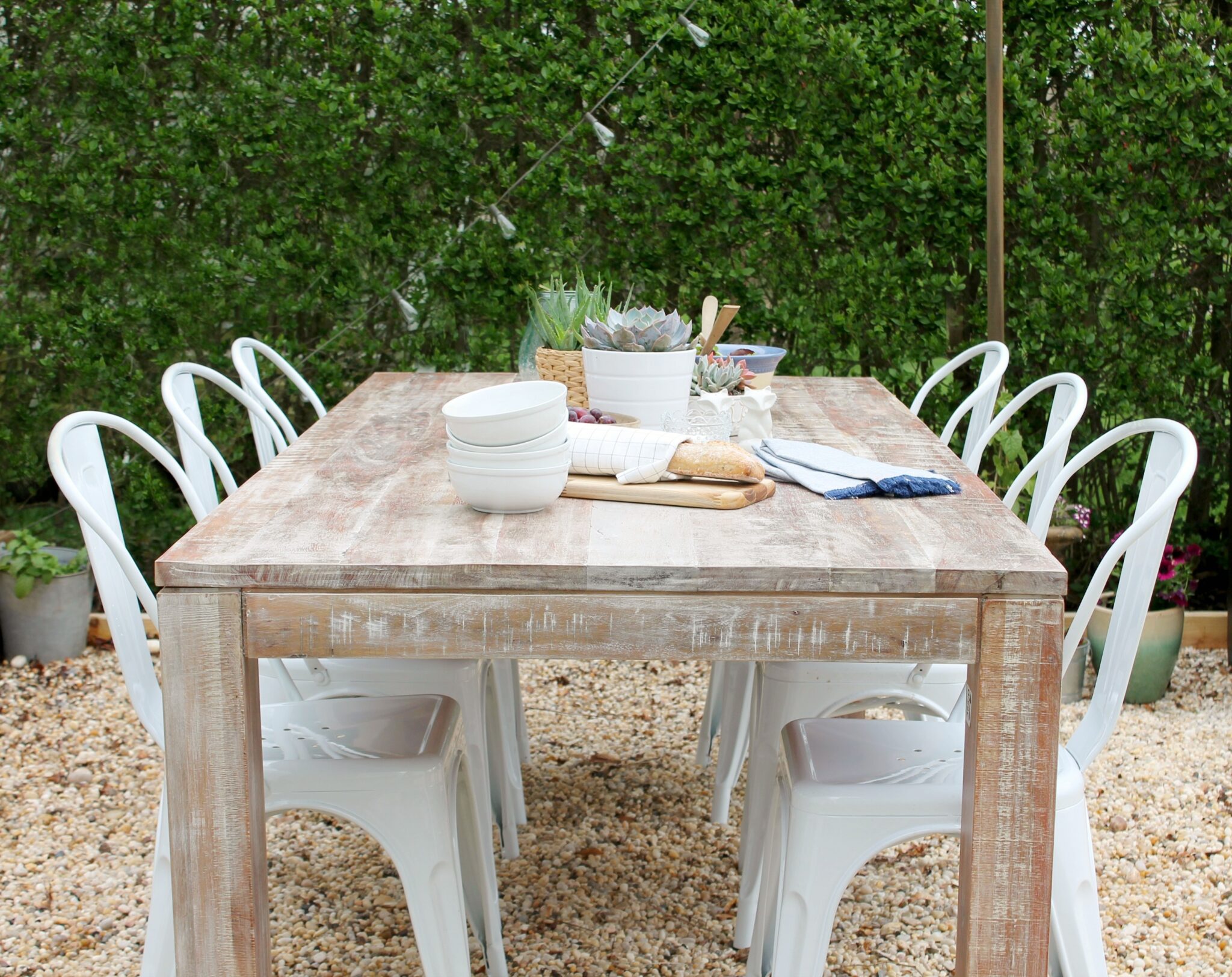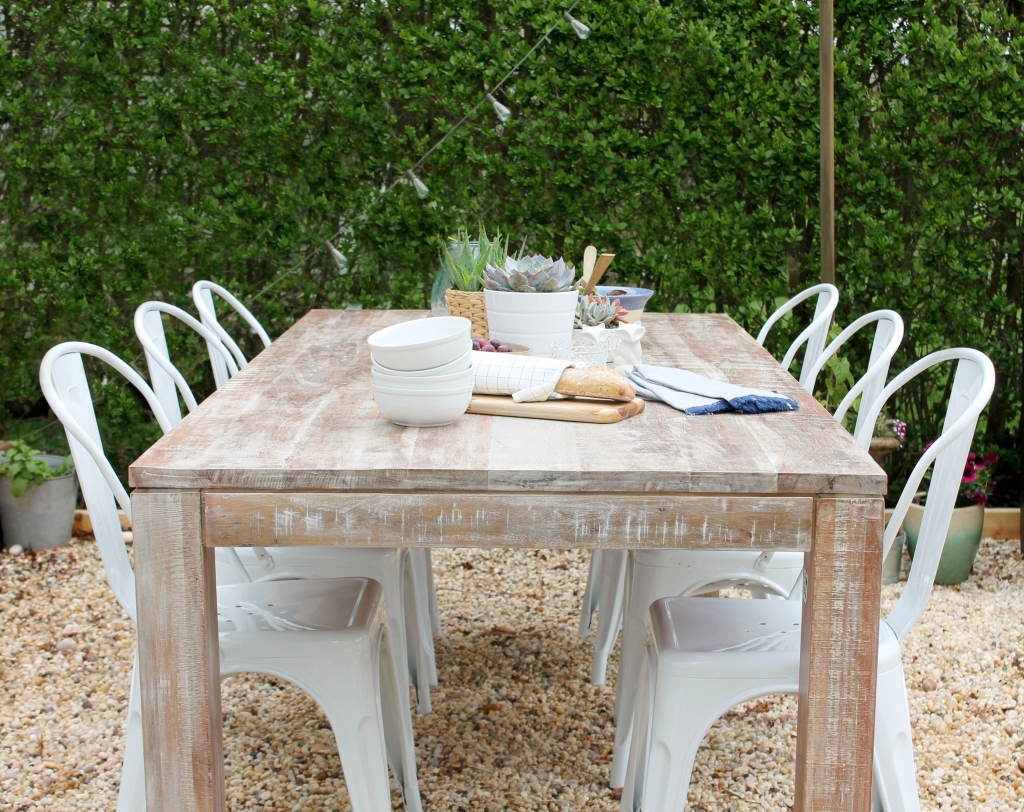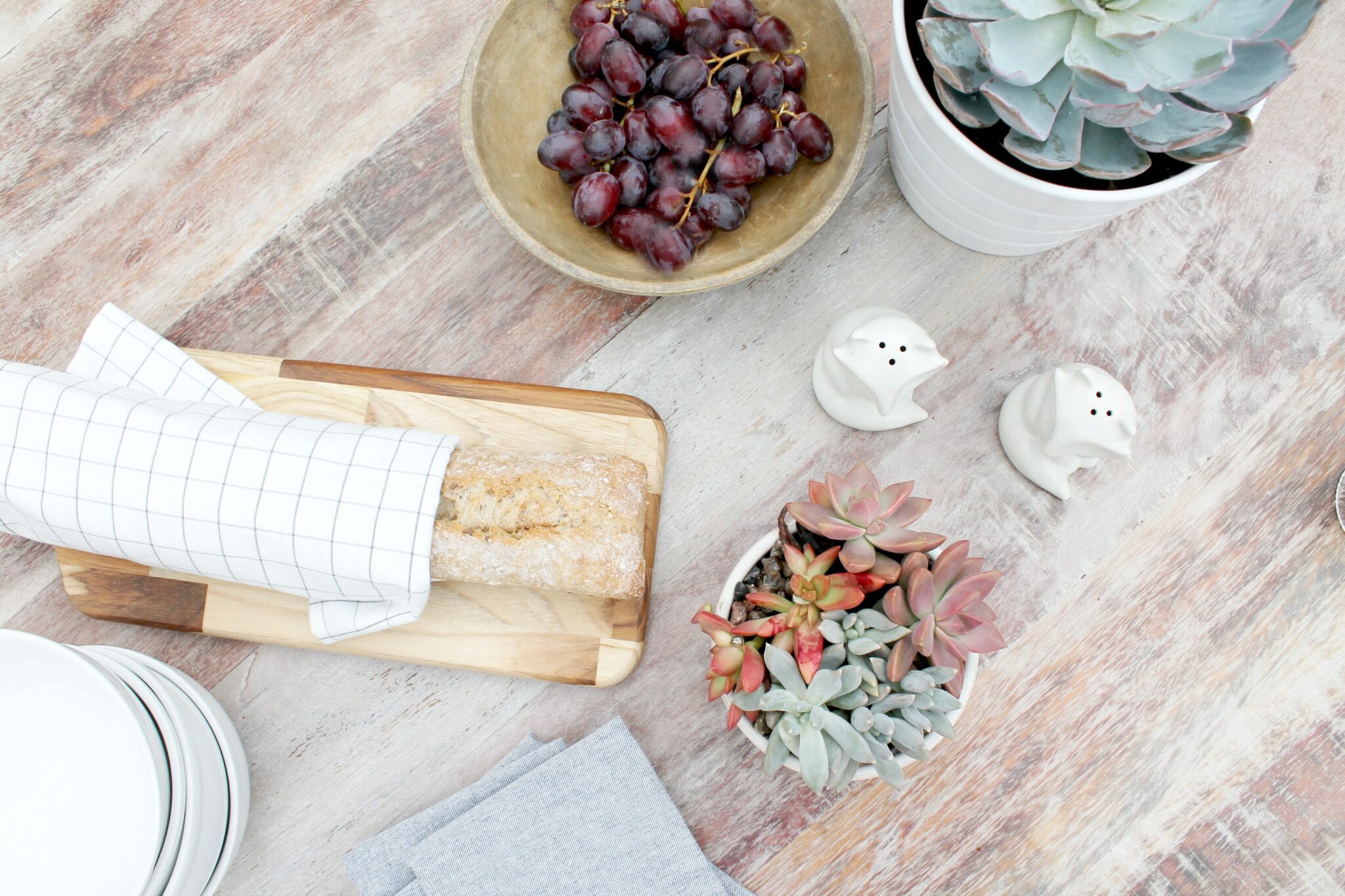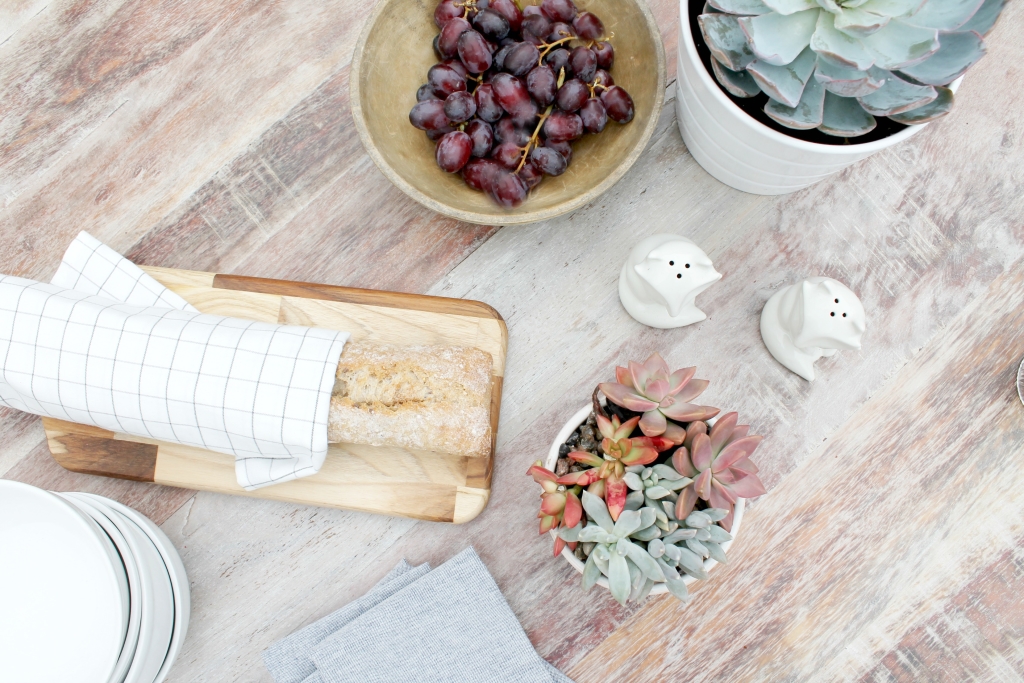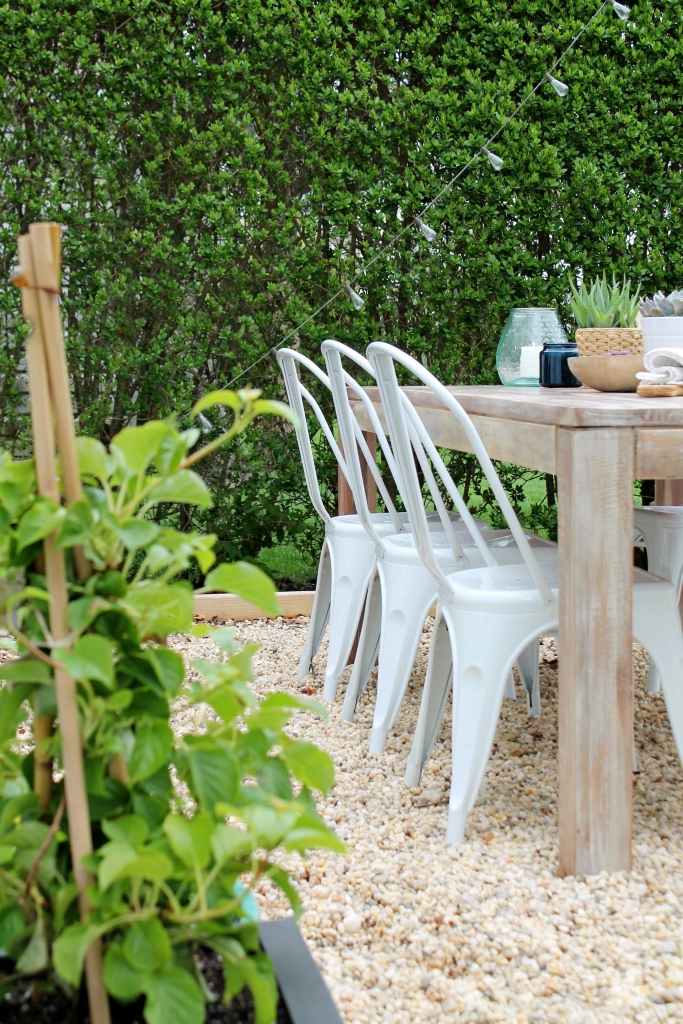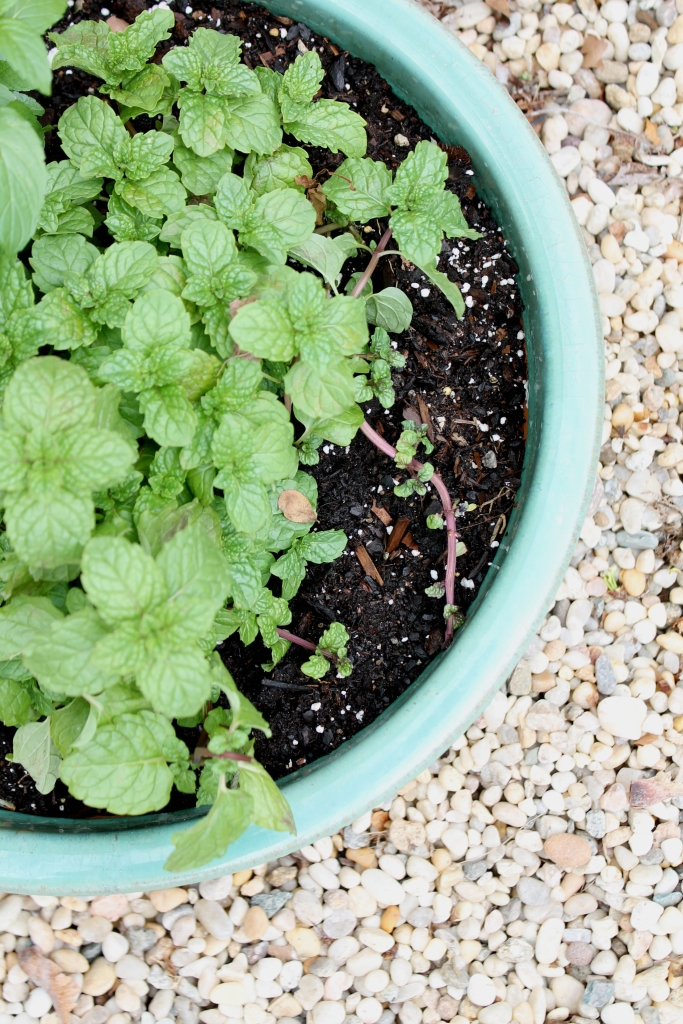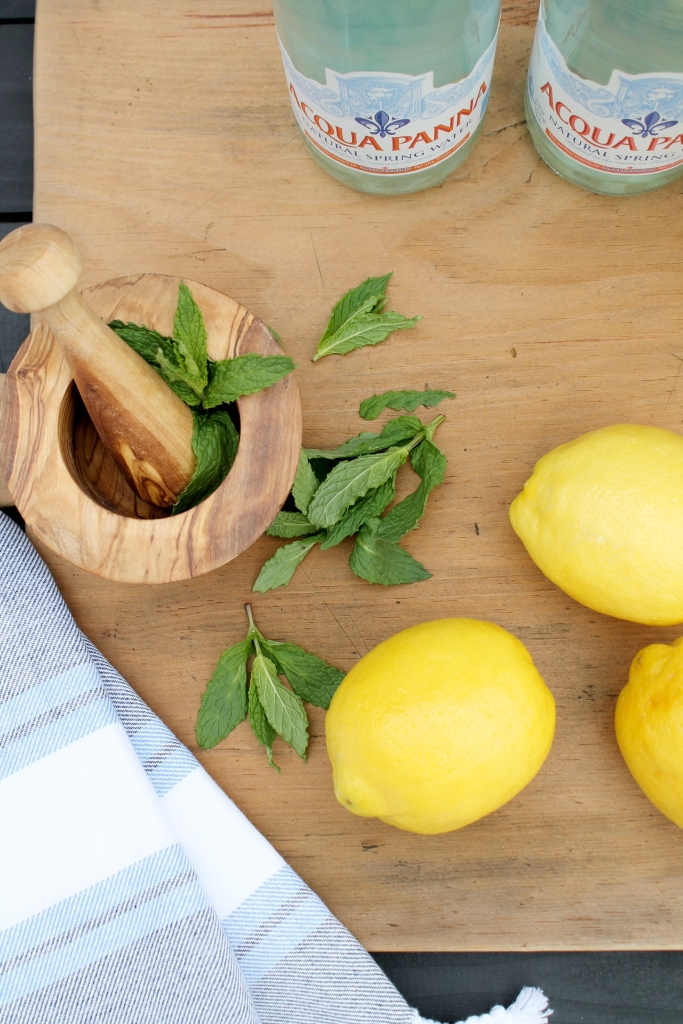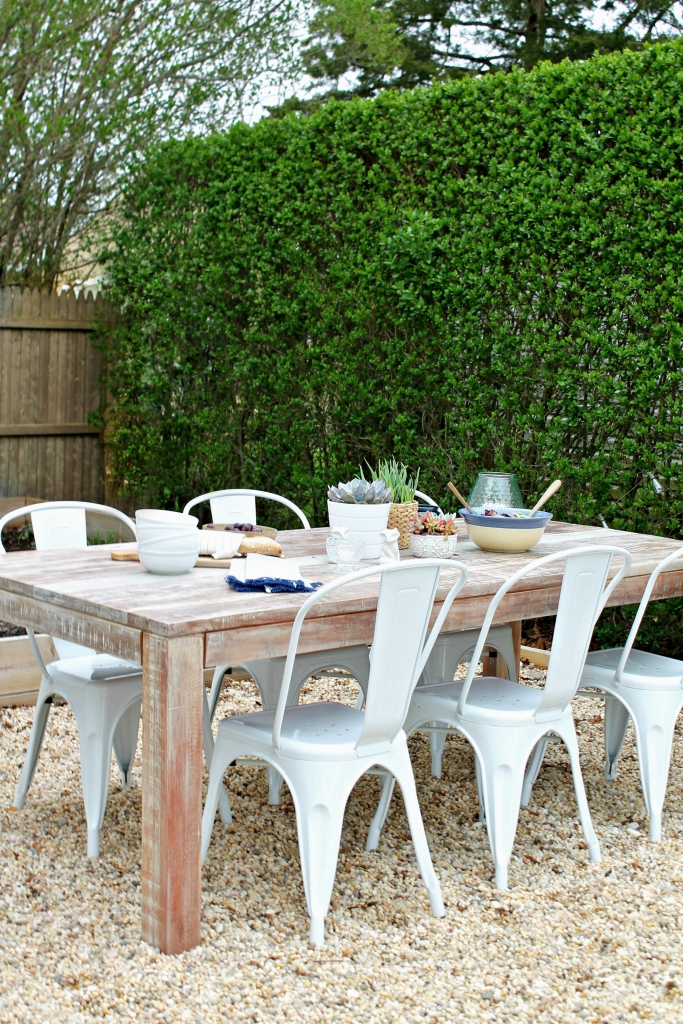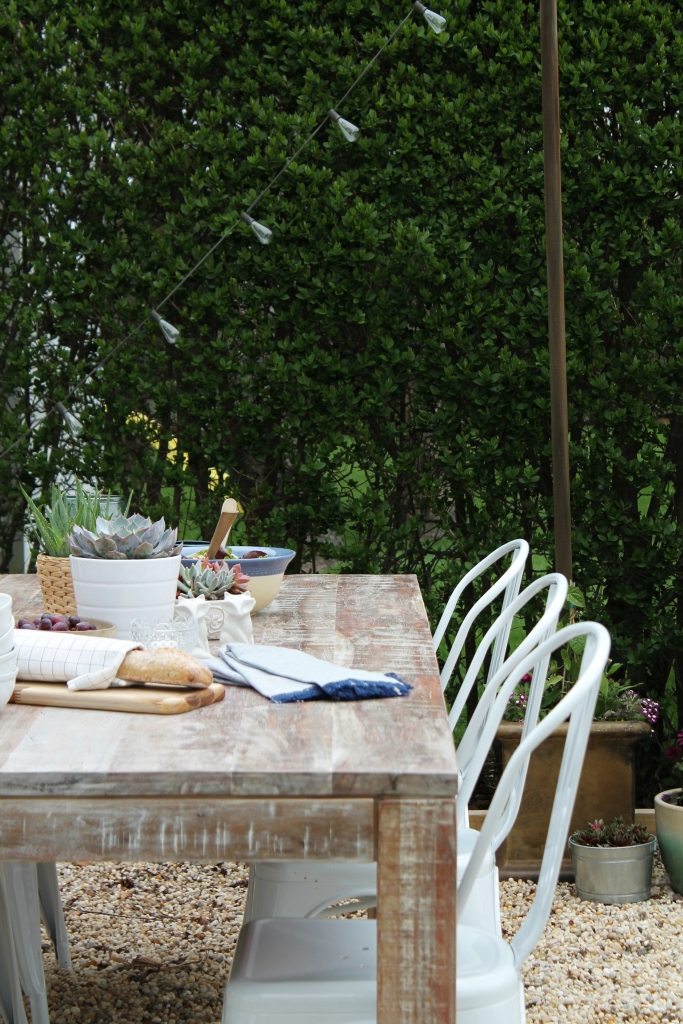 You can find all of the other sources to my backyard HERE.
The first night of making s'mores for the season. I know what you are thinking, they seem deprived right, well this was their 3rd one, so John was making them split it, lol.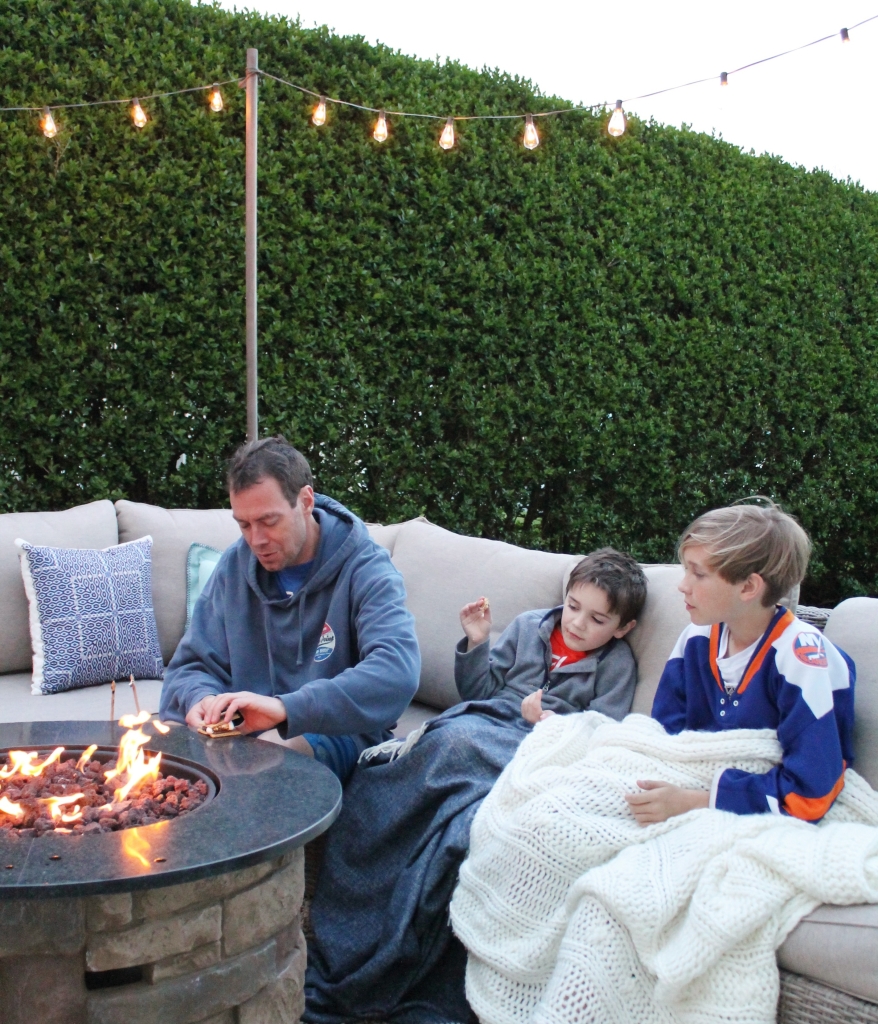 Here is the before and after one more time.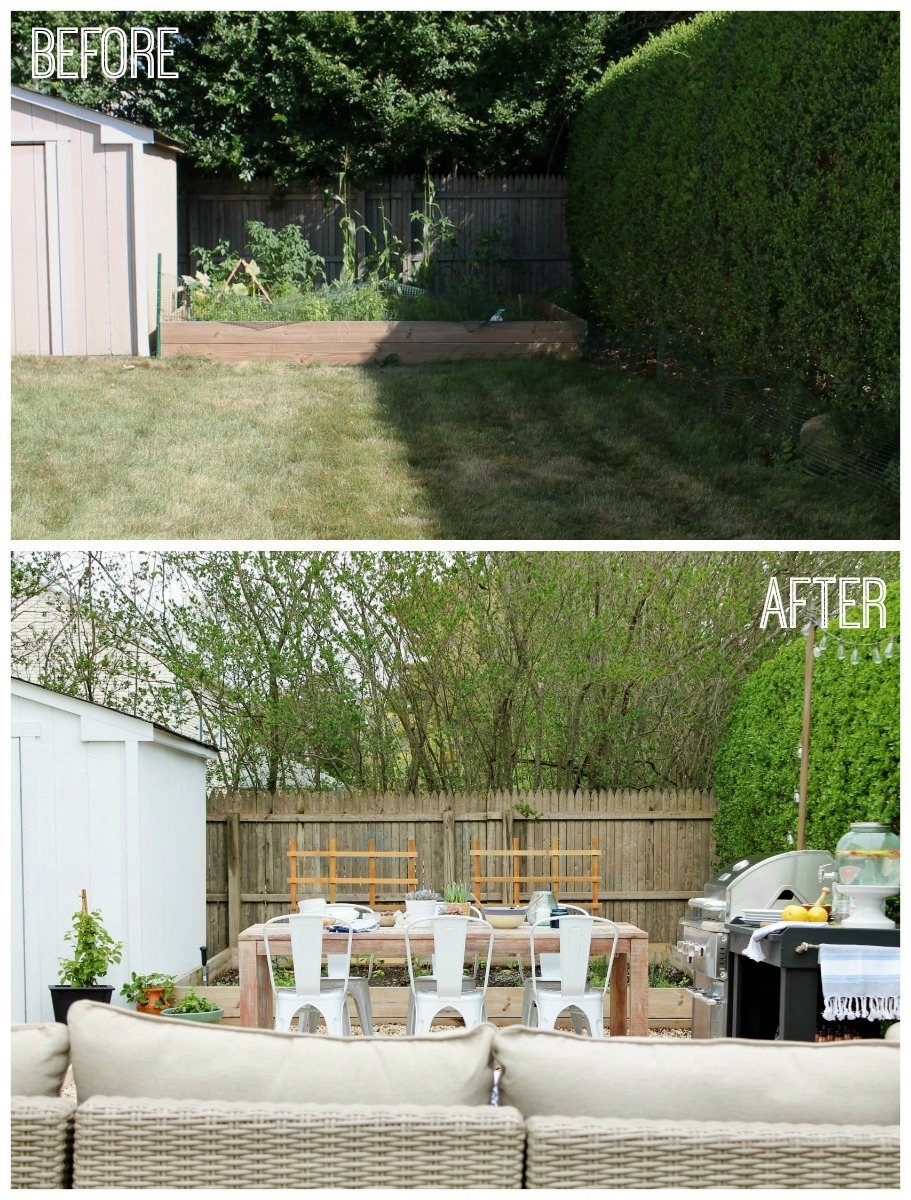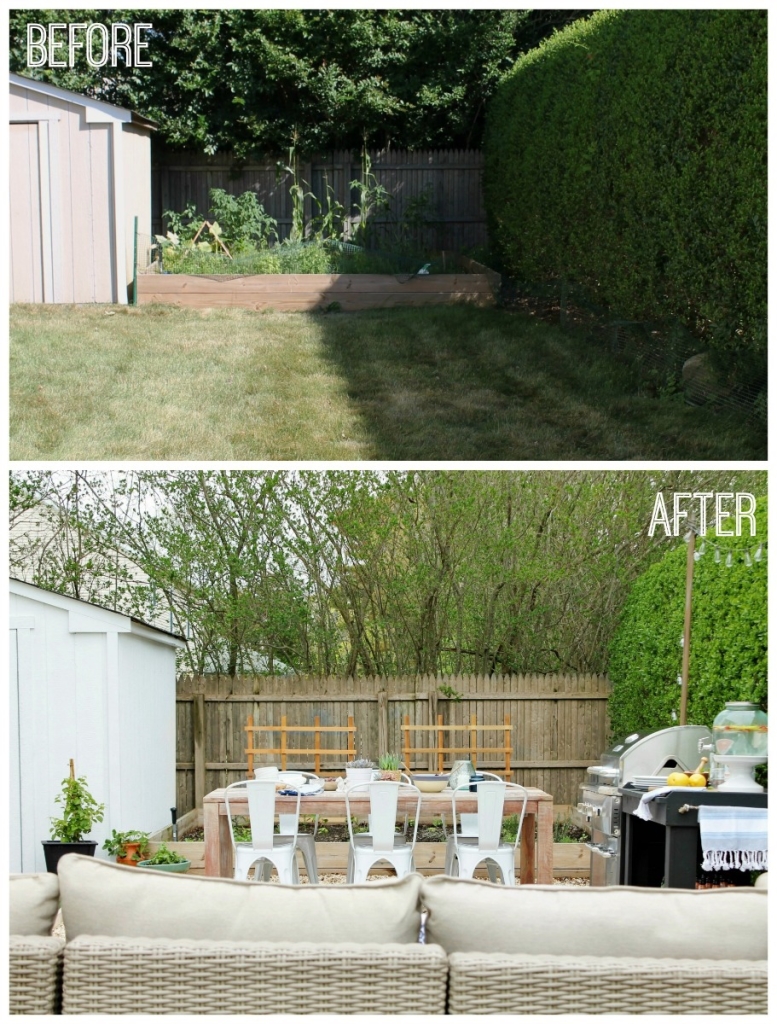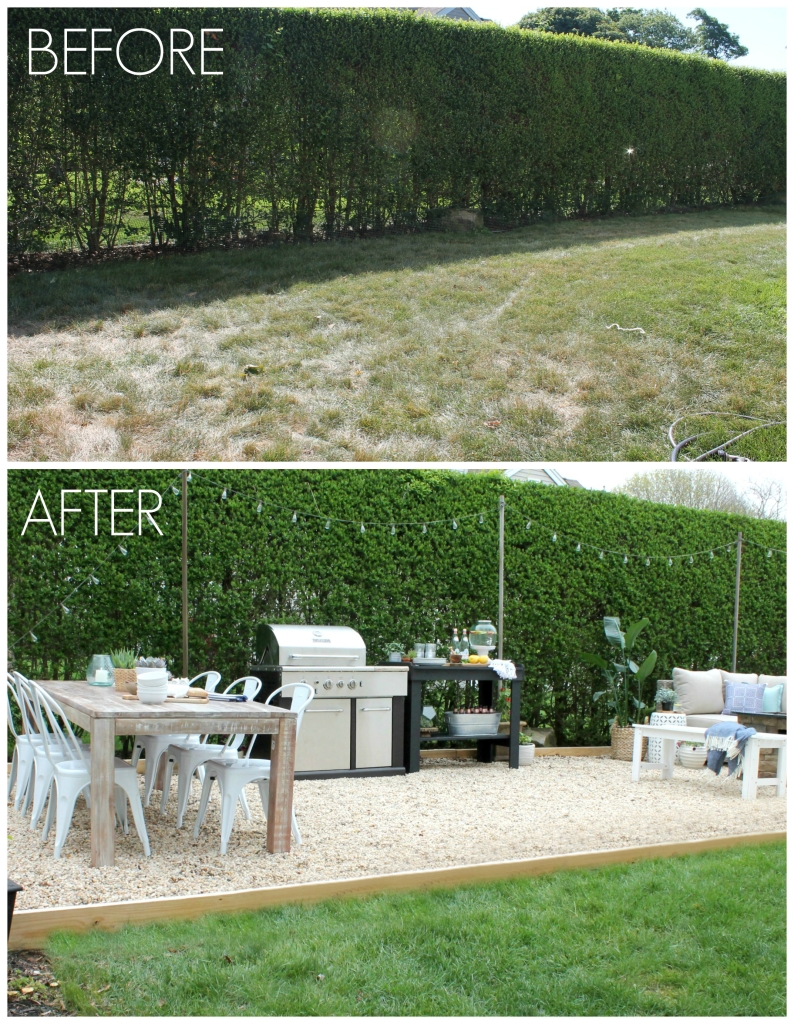 Up tomorrow is the talented Jenna from Jenna Sue Design, you don't want to miss her makeover, everything she does is so serene and gorgeous.
The full list of patio reveals:
Thank you so much for stopping by, have a beautiful Sunday!