Striving for Progress Not Perfection-Studio/Office Part 2
I am not sure how to follow my last post. In a nutshell it basically summed up home as more than just it's aesthetic. If the last 6 months have taught me anything it's to be present more and to value what I have. I also came to a significant realization that a home filled with love is way more memorable than a perfect one.  I know this because my own memories of my childhood home are vivid & magical and it wasn't because of how it was decorated. With that being said I am still happily going to share design advice, makeovers and home inspiration but with the belief that home wasn't  built in a day. I really want us to basks in our home's victories together and find joy again in progress however big or small it may be.
I have been working on my studio/office now for a few months and although it's the same space I have reinvented multiple times it still feels fresh and exciting. There is such enthusiasm for design in my heart mixed in with gratitude, that every little step that takes me closer still gives me goosies. Our homes can be whatever we want it to be and that is the real joy in home, making it our own. So that we might set the stage for the bigger things to happen.
So, I got a new chair for my studio and you would have thought I won the lottery. When it arrived by truck were some soft, muffled screams combined with many "OMG!!!" and of course "LOVE!!!" I have wanted a mid-century chair for a while and have been stalking my favorite stores online and in person for months. When I say bask in your home's victories and enjoy the journey, this is what I mean. I dated design, I would look at night while in bed or browse during a lunch break during the week. I didn't rush the process and guess what, it paid off!!!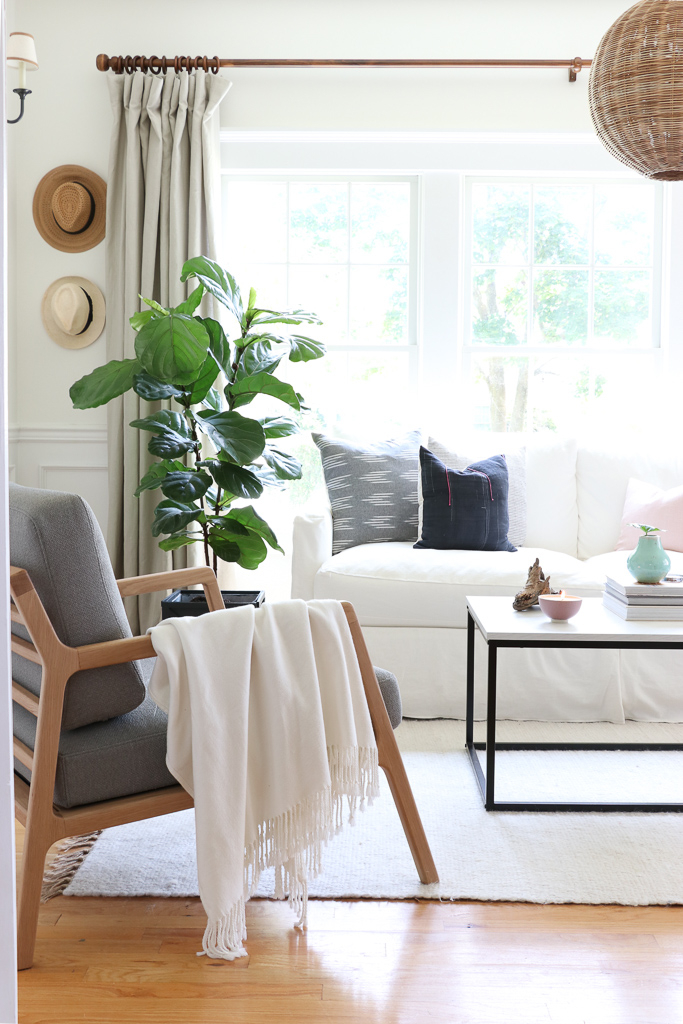 I found the perfect chair at Article, it's the Denman in Vapor Gray. I knew I wanted loose cushions and some shade of gray. I also wanted the upholstery to be kid friendly with a warm oak frame. I am so happy with this chair! But while I have you here, I'd love your opinion, where do you like the chair best???
Chair placement #1-angled in corner by built in?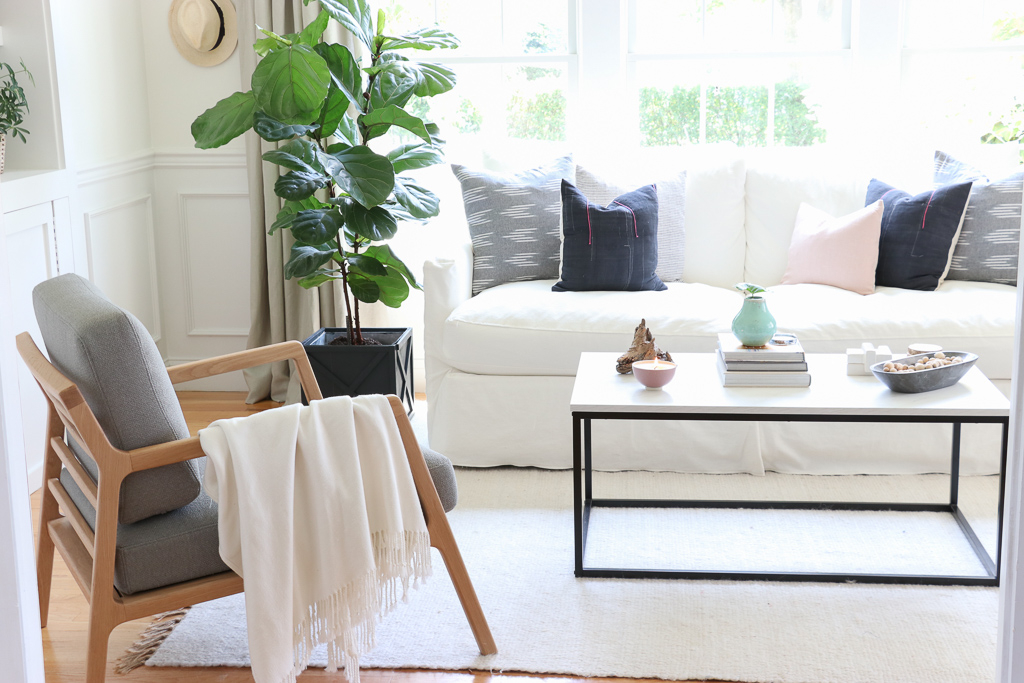 Just a few other views…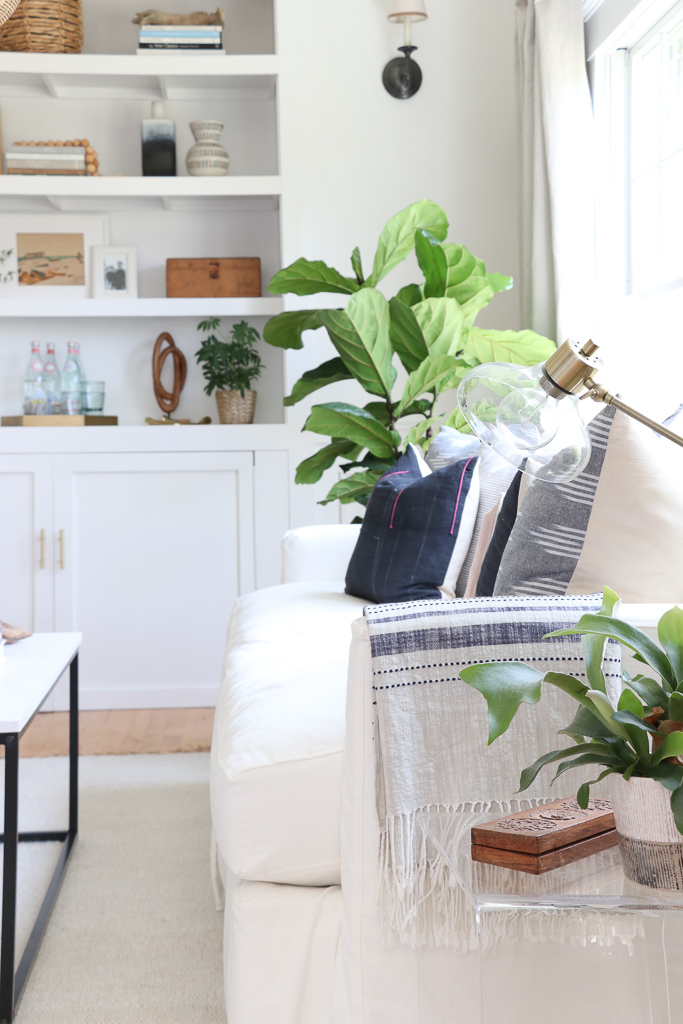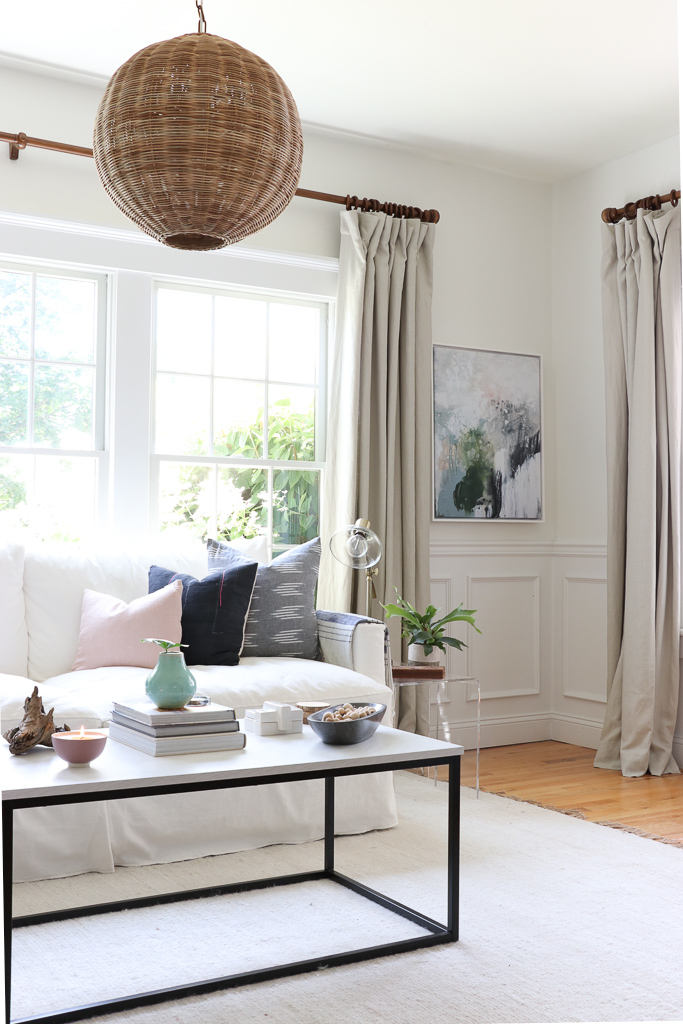 Chair placement #2- aligned with coffee table with back to built in?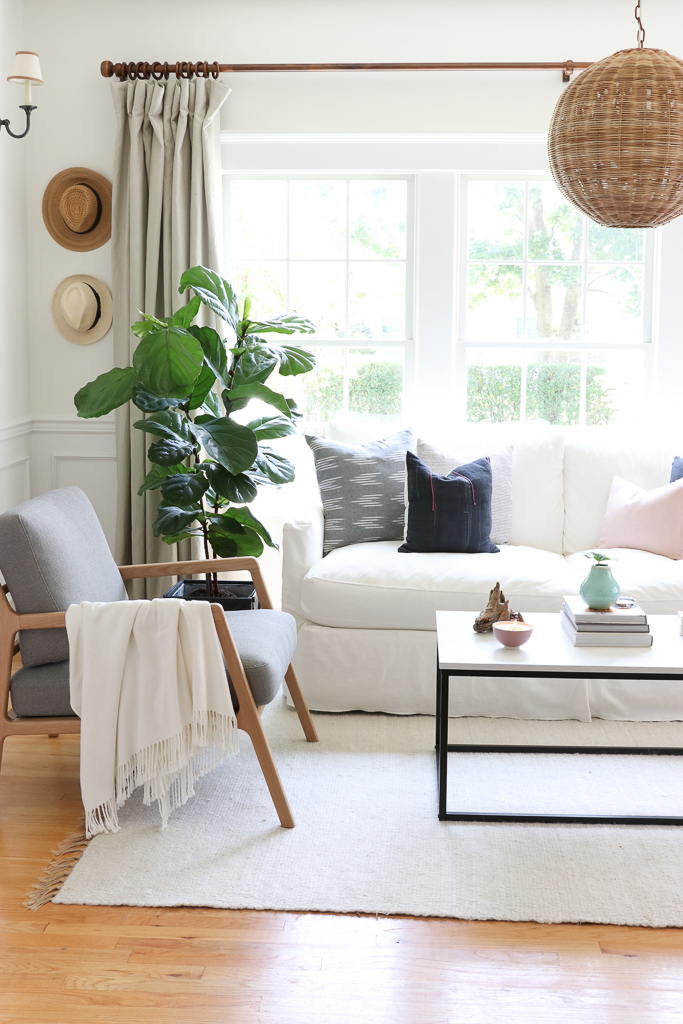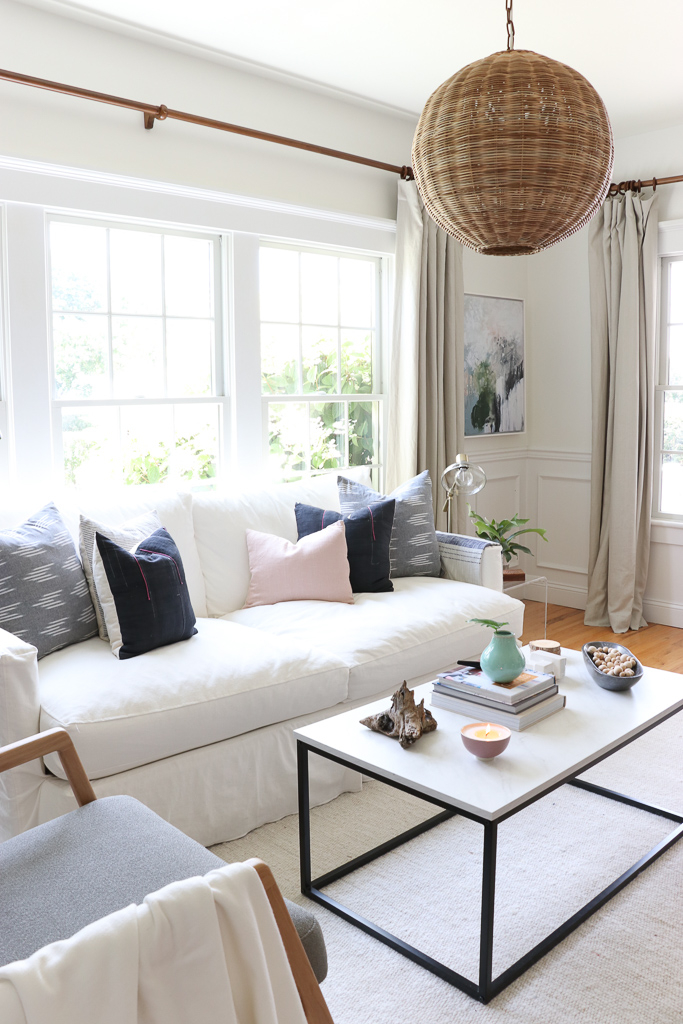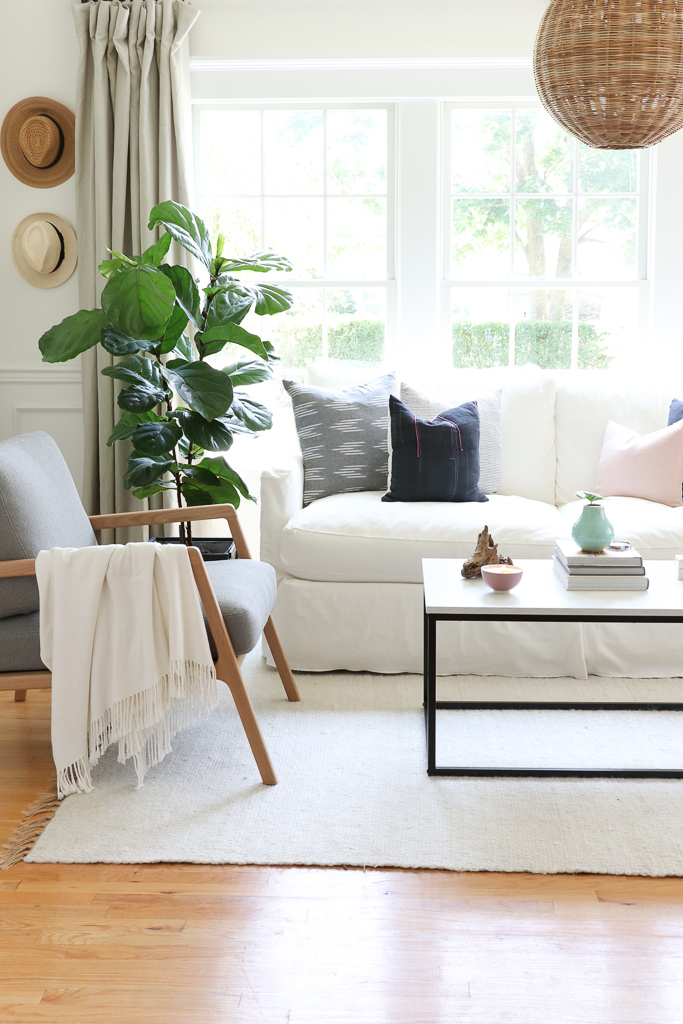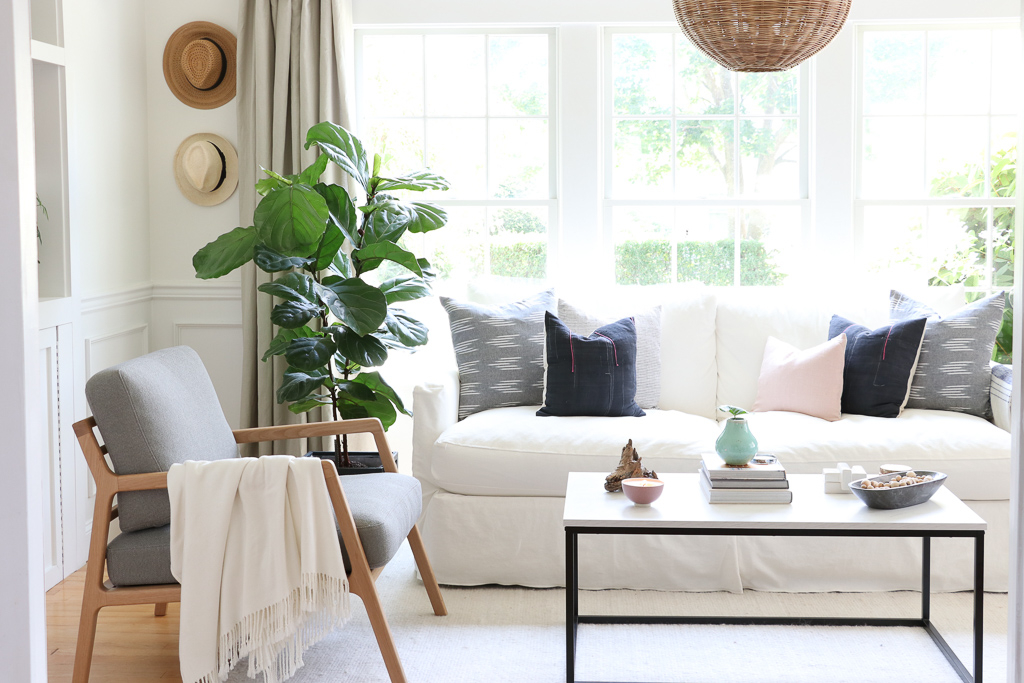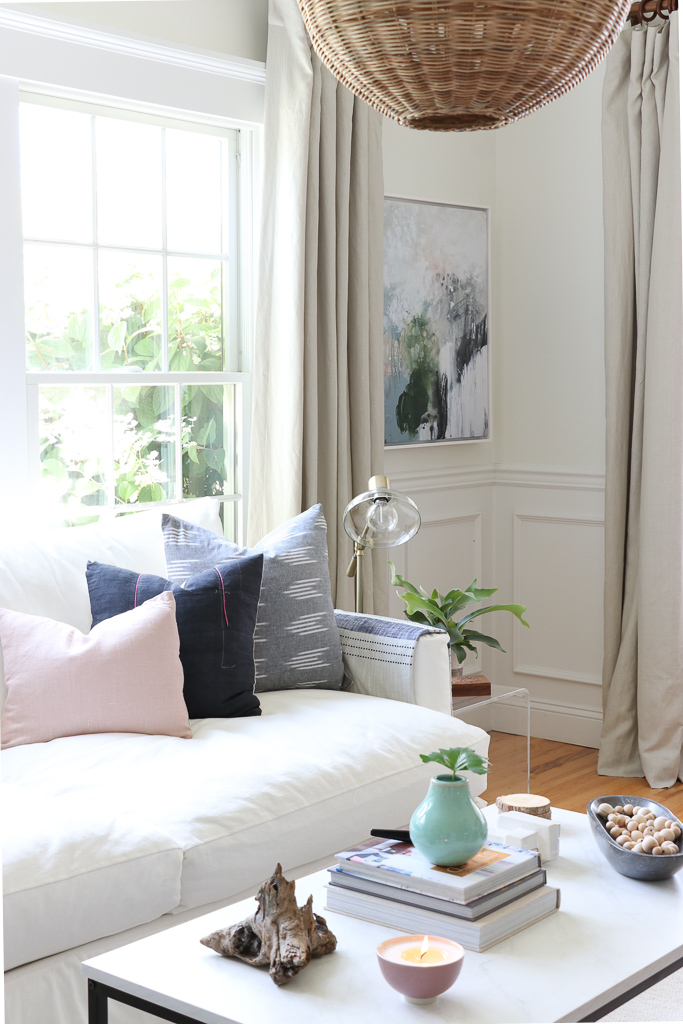 Chair placement #3-aligned with coffee table with back to window?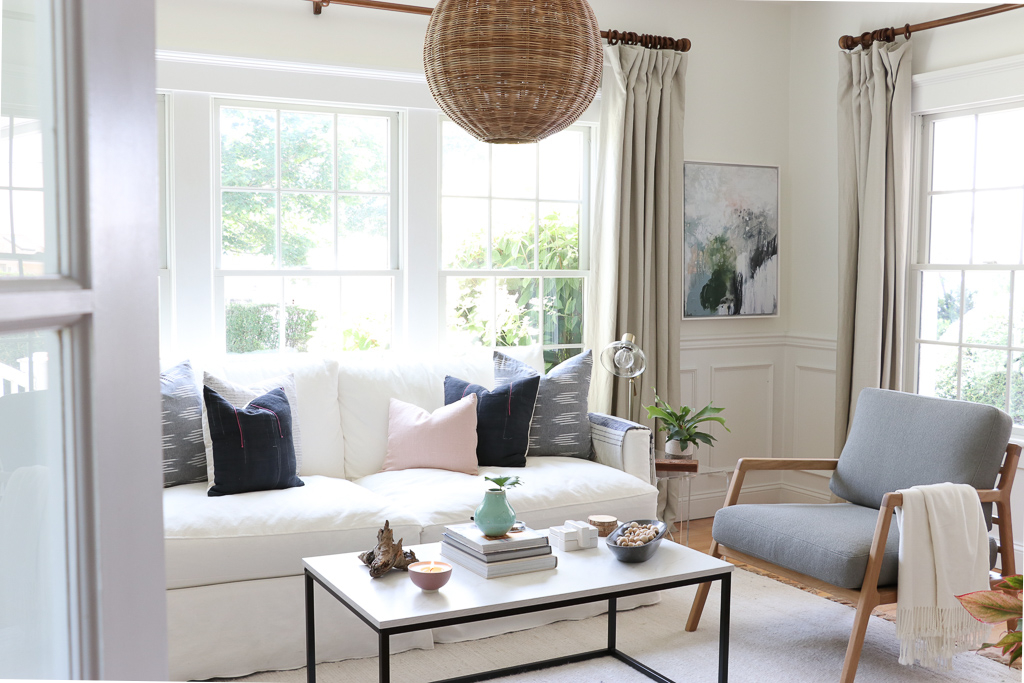 Not to get you sidetracked but just look at the back? Wowza!!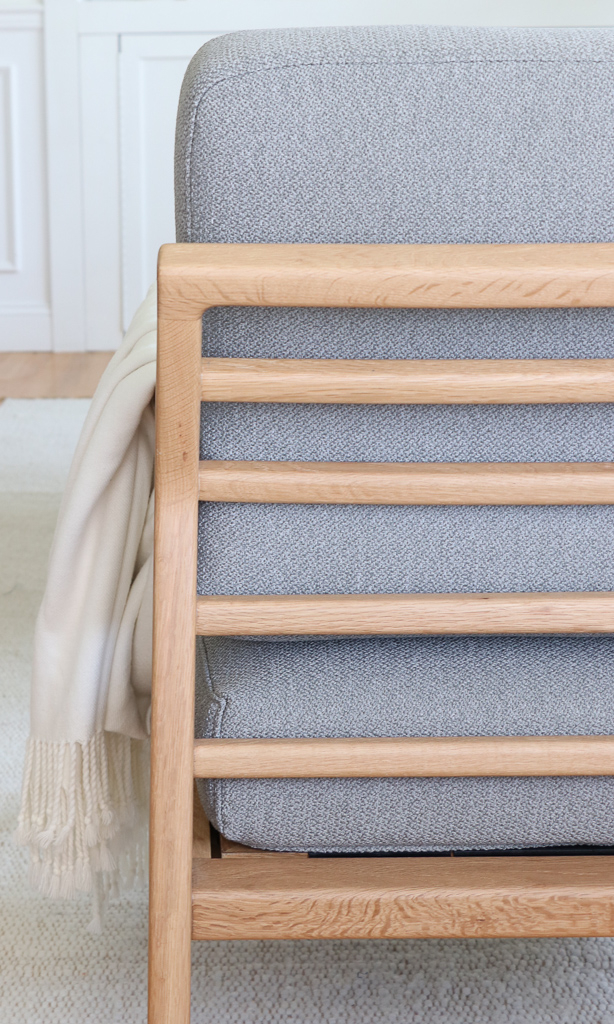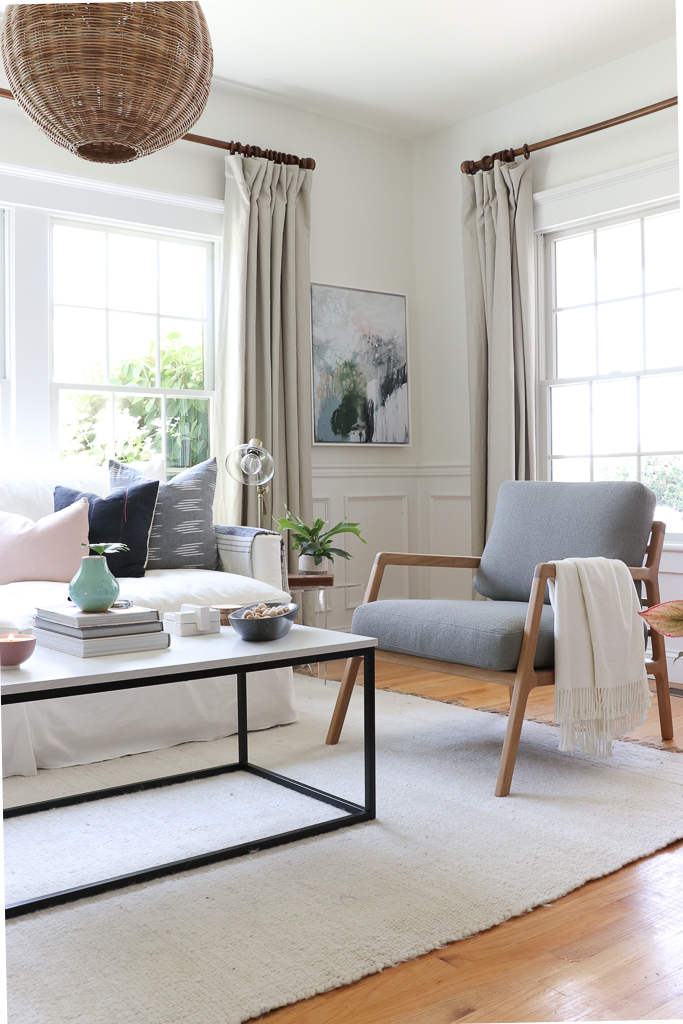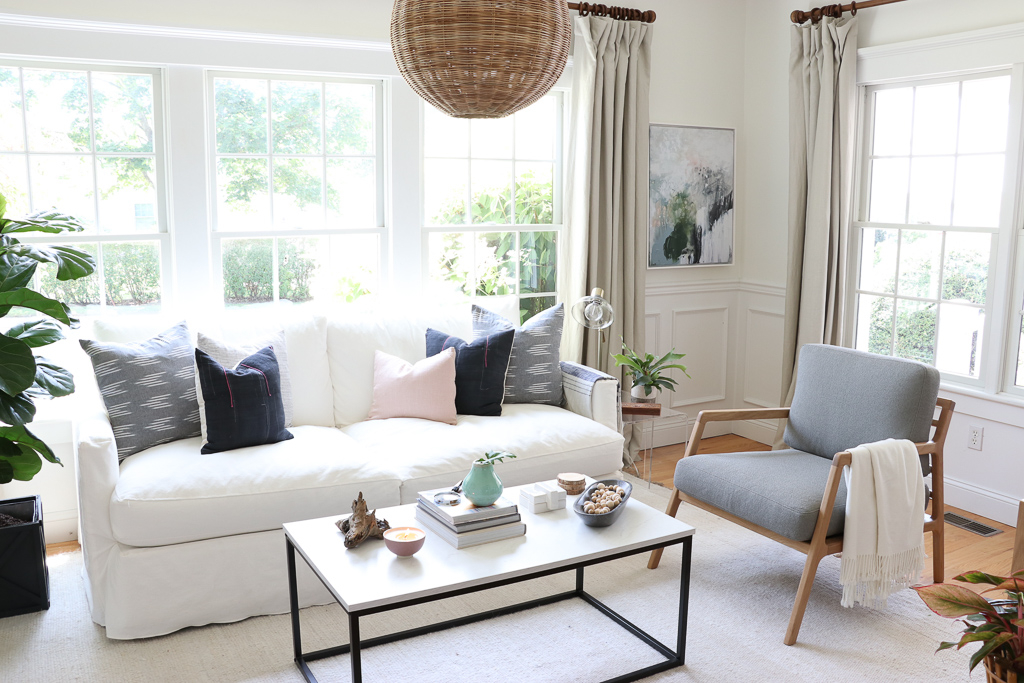 I sort of know how I like it best but what do you think???
Have a happy day friend!