You Deserve the Love You Keep Trying To Give to Everyone Else
I have attempted to write this post a dozen times, at least. I haven't shared this very personal thing here and I thought it was time. A friend of mine posted something recently on her Instagram feed and it resonated with me. She wrote " you can't give what you don't have." It hit me like a ton of bricks. I have been managing my life and business over the last 6 weeks, going through the motions giving and then giving some more to everyone else but myself. Not quite understanding why I wasn't healing or feeling better. Often we think if we throw ourselves back into work or our responsibilities after a difficult time we are assured to get back on track. Sadly, it's not the case, at least not for me.
It's been a struggle to put on a brave face and to go on with my life as normal. But the plain truth is, my life feels anything but normal. I never want to burden you with sadness here, that isn't the intention of this post. It's about opening our eyes (my eyes) to self love and realizing that what we give to others we are also deserving of.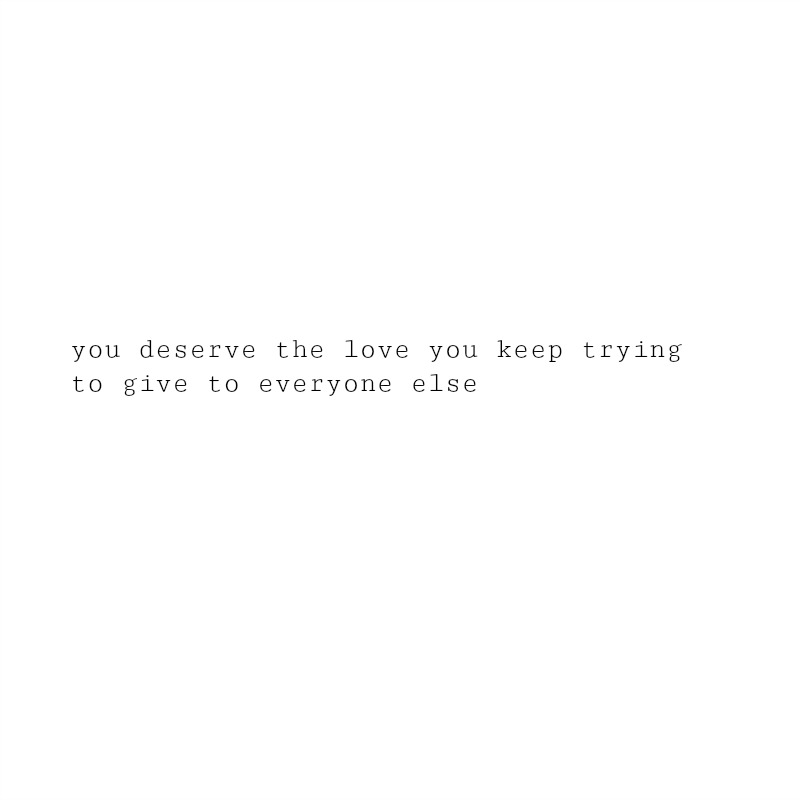 Six weeks ago I lost my father unexpectedly. He was one of my closest friends and someone I loved, valued and trusted immensely. It has shaken me to the core. I lost my mom after a long illness when I was 24 and my sister at 34, but this….this pain is different. It has been so difficult at times, it's as if my heart is being swallowed up & crushed by this grief. He was the best person I knew. Anytime I needed sound advice, a listening ear, a shoulder to cry on or someone to share happy news with, he was the one. We got each other through some tough times as well, like my mother and sister's death. I lived with him under both circumstances, which was such a blessing. He was the epitome strength and optimism. He always had a way of making you see the bright side of things, even in times of despair. He was my light and to many who knew him. He came from nothing, I mean nothing and yet managed to make a stable, secure and abundant life for my family and I. We were/are so proud of him and all he accomplished. He received an academic scholarship to USC and was a part of their esteemed Trojan Marching Band, he even played at the Rose Bowl. He worked at CBS studios in LA where he landed a role as an extra in A Star is Born. He rubbed shoulders with Ronald Reagan, Judy Garland, Lana Turner, Kirk Douglas and more.  He even attended the Oscars in 1954 (wow!) He joined the army after college and met my mother shortly following. He was a hero to many, including myself. He was the MOST fair, kind and generous person who loved history, golf and most of all his family. I am sure by reading this you can tell that he was everything to us. He was the most incredible father a girl could ask for.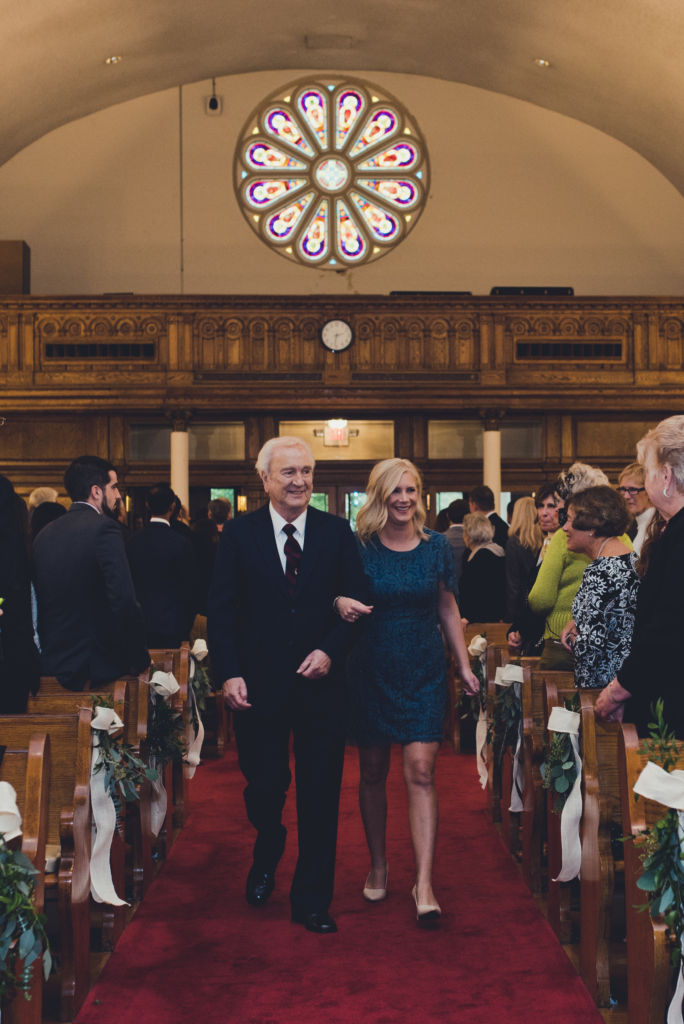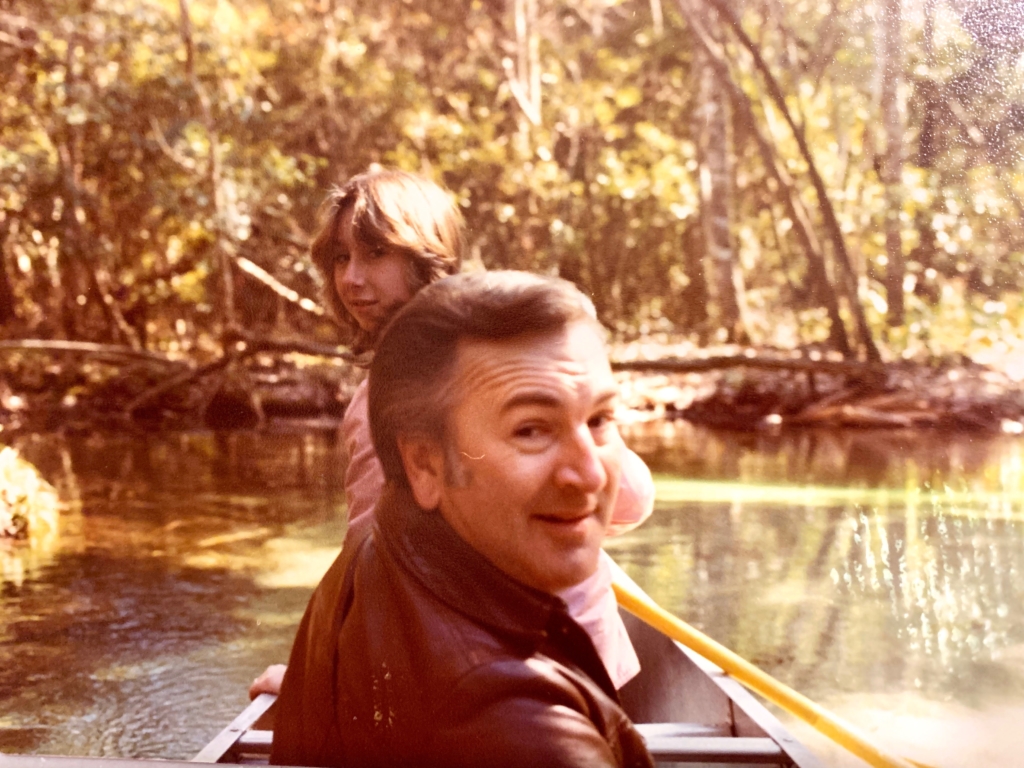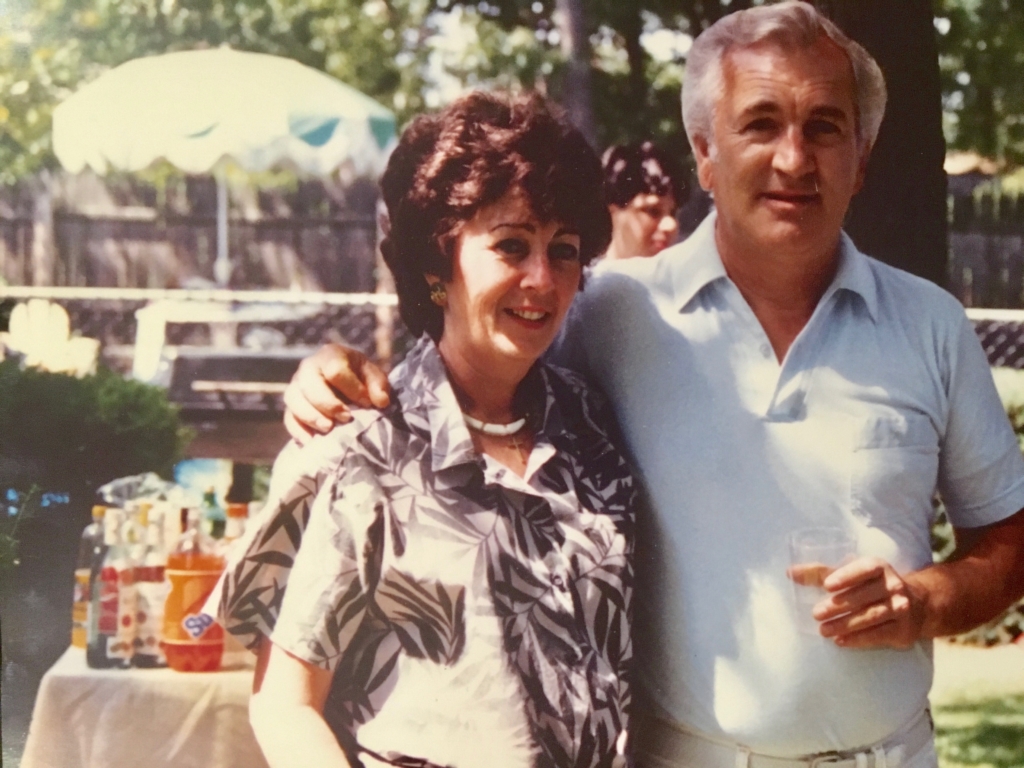 I have been stuck in grief. Trying to move forward by getting back to my routine and work. While trying to come to some sort of inner peace. I was at a loss as to why I couldn't get there. I finally realized that I have been moving since it happened and have taken zero time for myself to heal. In other words, I didn't give myself permission to grieve and to just be. You can't make sense of something you don't allow yourself to feel, in every way. I took a whole week + off from work, it was just for me to find some resemblance of peace again. At the beginning of the week I didn't know what to do with myself. But by the end it felt natural. I listened to something so profound, it was sent to me at the exact, right time I needed it the most, you can find the podcast HERE.
I had 45 years with my dad and I am so grateful for all of it. There are so many who lose loved ones way too soon. I am one of the lucky ones and I know that. I will tell you a quick story before I go. When I was 2 my dad (42) had a heart attack at Modell's. He was rushed to the hospital and flown to Cleveland for open heart surgery. He told the doctors that he had a 2 year old at home and he just wanted to see me grow up (my siblings were older.) They gave him 10 years at most. Well…he got to see me grow up, got to see me graduate high school & college, get married and become a mother. He was there for every birthday, special event and occasion. I will cherish the memories and the love for eternity.
I hope this explains why I have been a little MIA. And I also hope that if you are in struggle or going through something similar this will resonate and maybe even help.