The outside of the house remained the same since my dad added his horticultural touch back in 1973.  It had grown through the years into a peaceful oasis layered in fern, ivy, pachysandra and a vast array of evergreens. It was an area that welcomed family and friends, even strangers with an soft embrace. The rose bushes filled the courtyard with a sweet aroma, especially on a hot, humid day. It was occasionally the spot for a discrete adolescent phone call and impromptu sun bathing session. The brick pathway with it's lush greenery was always a favorite place to capture baptism, communion, confirmation, prom and wedding photos.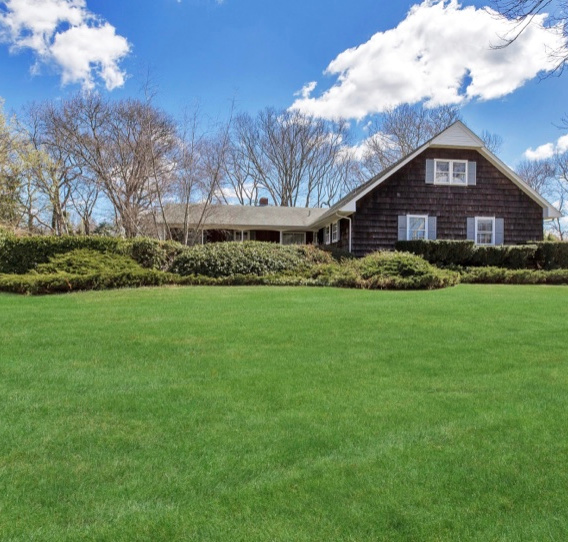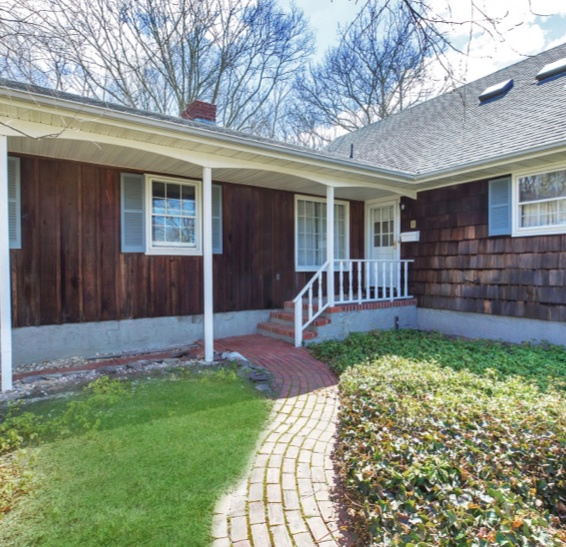 We talk a lot about home on this blog so I thought it was important to share this part of my life with you. We put my childhood home on the market in the beginning of April, and it has been a gut-wrenching process. As someone who truly loves home and then add in 46 incredible years of memories in one place, it has been one of the hardest things I have ever had to do. I know it seems silly but it has felt like I am saying good bye to my childhood; to my mother, my father, my sister, the memories and our home at all once.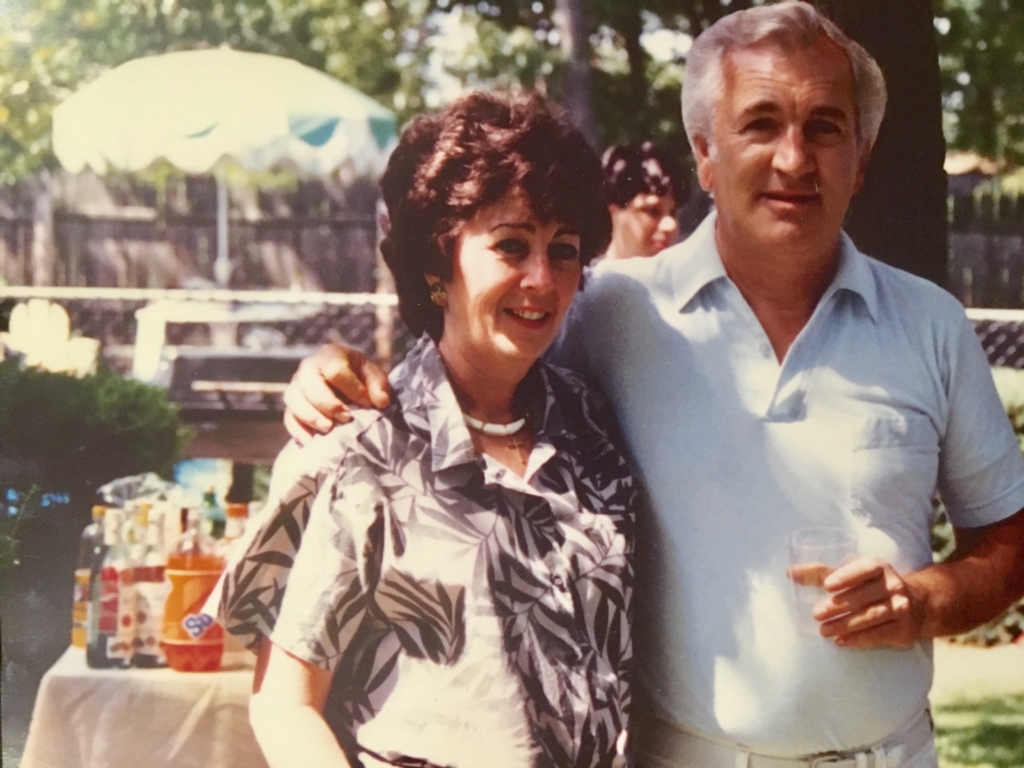 My mom and dad at our annual July 4th celebration.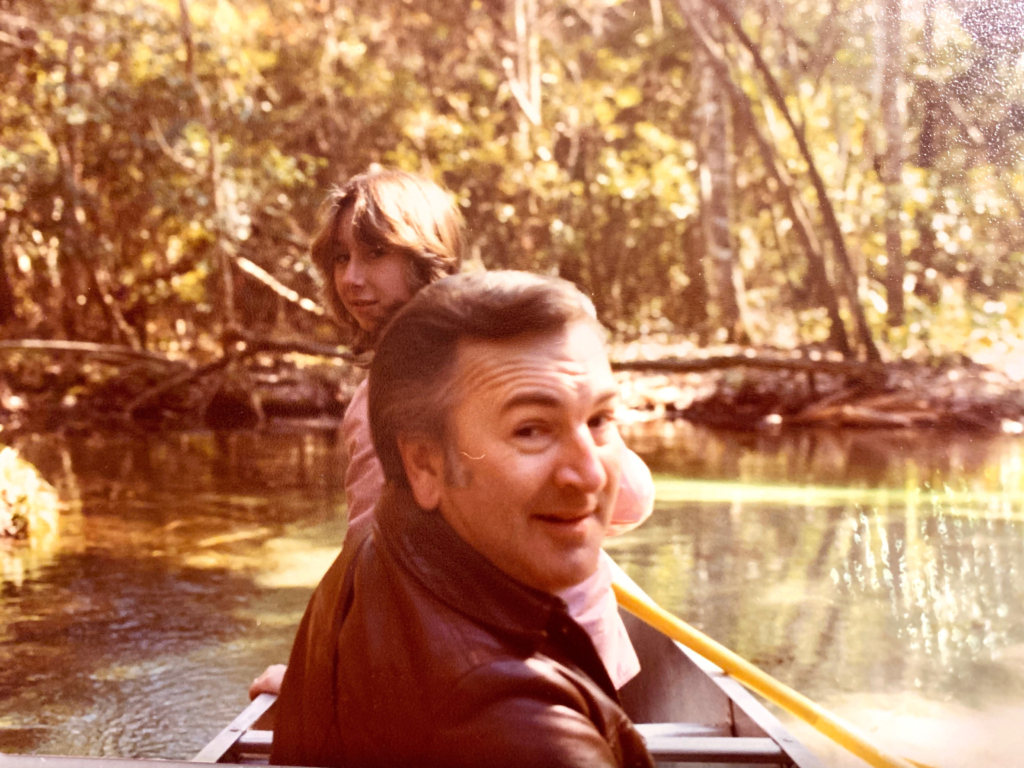 My sister and dad on a little adventure.
I did the final walk through on Monday afternoon and sobbed as I walked through each and every room, recounting every memory I could retrieve.  I realized something as I stepped through the hallway of a home that hadn't really been redecorated since my mom was healthy, some 25+ years ago. It didn't matter. It was a great house. Was it on trend with the latest styles and fads? No, it wasn't but as I look back, it still was my favorite place in the world to be. Each time, never fail when I opened the front door I was met immediately with a cheerful greeting by my father sitting in his 35 year old corduroy recliner.
One recliner was my mom's and the other my dad's.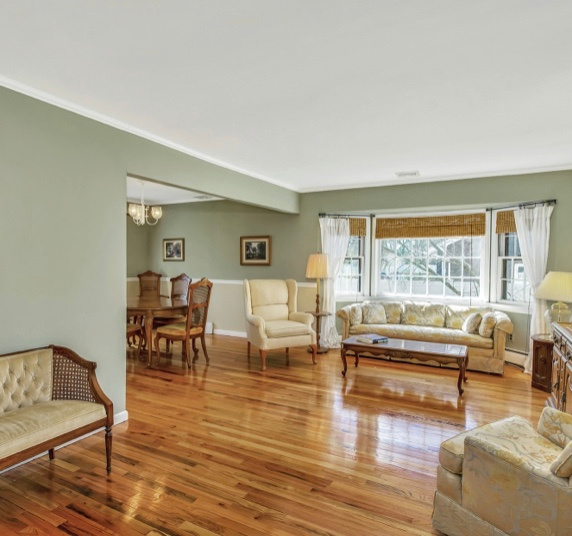 I learned to sew at this dining room table when I was 8.
I never thought saying goodbye to a house would be this hard, but really it wasn't just a house. This home embodied love, strength, resolve and compassion because that it what was valued by the people who lived here. It didn't matter if it had an amazing white kitchen or new appliances. It was perfect the way it was. It could have been decorated to the nines & in a designer showcase, I would have loved it just the same. That's the thing, I care about what my home looks like but at the end of the day I care way more about the love, acceptance, joy and compassion that resides there. Hopefully, someday when my boys look back on their childhood home(s) they will be met with the same warm memories and most likely it won't be because of how it's decorated. It really puts things in perspective. It's nice to have a  well designed house but moments and time together in it are worth far more than any magazine spread or accolade.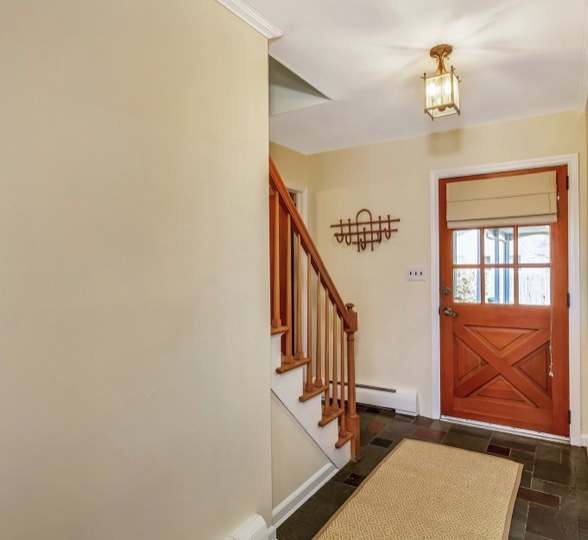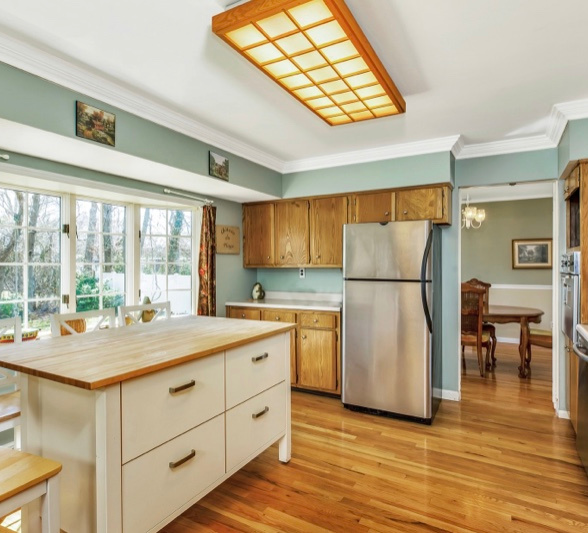 ************************************************************************
Update, this was written weeks ago. It just didn't feel ready to post it. The new owners have moved in and have begun the renovation process. The beautiful landscape job my father did all those years ago is no longer. I honestly still feel at a loss about it, it will just take some time I think. But I suppose the main reason for writing this post was to share with you that no matter where you are in the home ownership or renovation process, home is so much more than what it looks like. And if you are feeling overwhelmed or stuck by lack of time, resources or money just remember that if it's filled with love then that is all that matters, the rest will come. I know it sounds cliche but trust me it's true.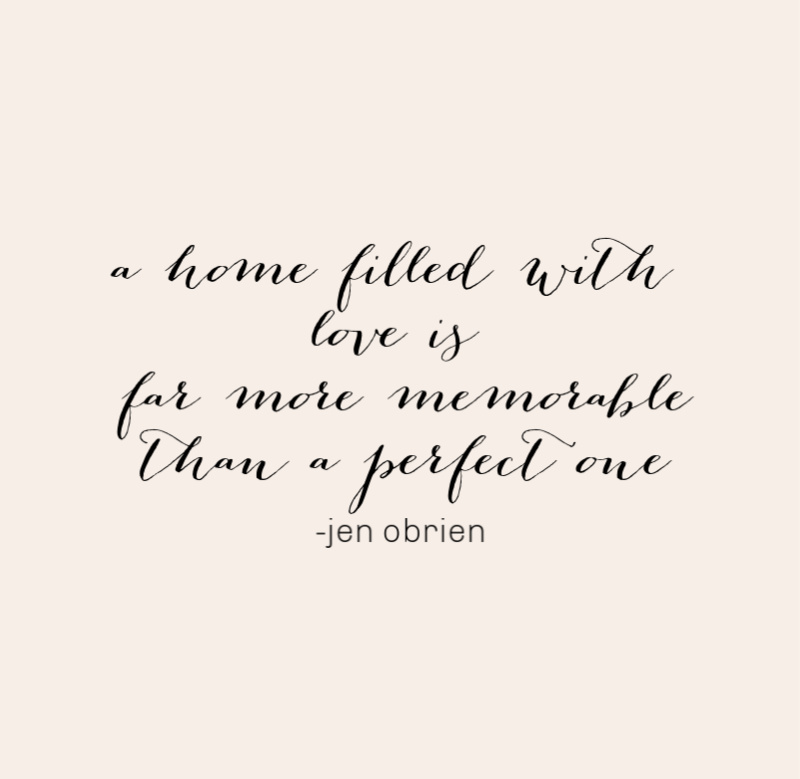 Hope you are enjoying your summer! Be back next week for some more office/den updates.