Modern Studio + Office Reveal Part 1
If you read my last post then you know by now that my old dining room is going through yet another metamorphosis. Realizing that I needed a creative space to draw, write, style and photograph my new pillow collection there was really only 1 choice, the den (formally the dining room.)  I shared my Preppy Modern Studio/Office mood board with you last week, hopefully you stumbled upon it. The space isn't fully finished but I thought it would be fun to share the progress. So today is part 1 of the reveal.
First things first, the drapes. These are Belgian Flax Linen drapery panels from Barn & Willow. They are flat panels with rings and are fully lined. They are custom and made with your measurements and desired fullness. They actually close now, which is nice to have the privacy. After much debate over the color I went with the Light Gray. The color is perfect, in person it feels like a griege, it's very warm. I had custom flat roman shades made for our playroom last year, the quality is amazing and they arrive quickly. To receive 10% off your next order type BWXCITYFH at check out.
Lets talk pillows. These are from my vintage collection, I fell in love with the textures and colors. Simple, understated, fun and handcrafted. The grouping wouldn't be complete without a touch of blush. They will be online for purchase next month.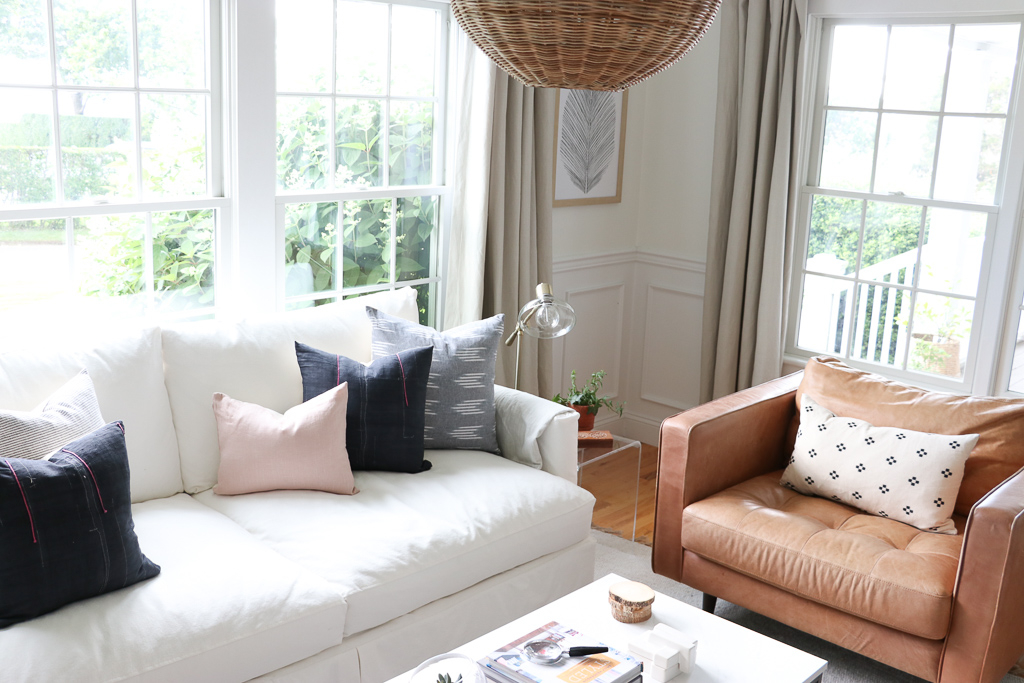 The built-ins also got a little refresh for summer. The painting in the center was my sister's, she painted it when she was 13. It's my favorite piece.
Did you notice the new white slipcover sofa? I looked for so long, months in fact and was so happy to finally find this one. It is deep, the cushions are down and the arms are straight. I have also been recently informed that it's the napping couch, lol!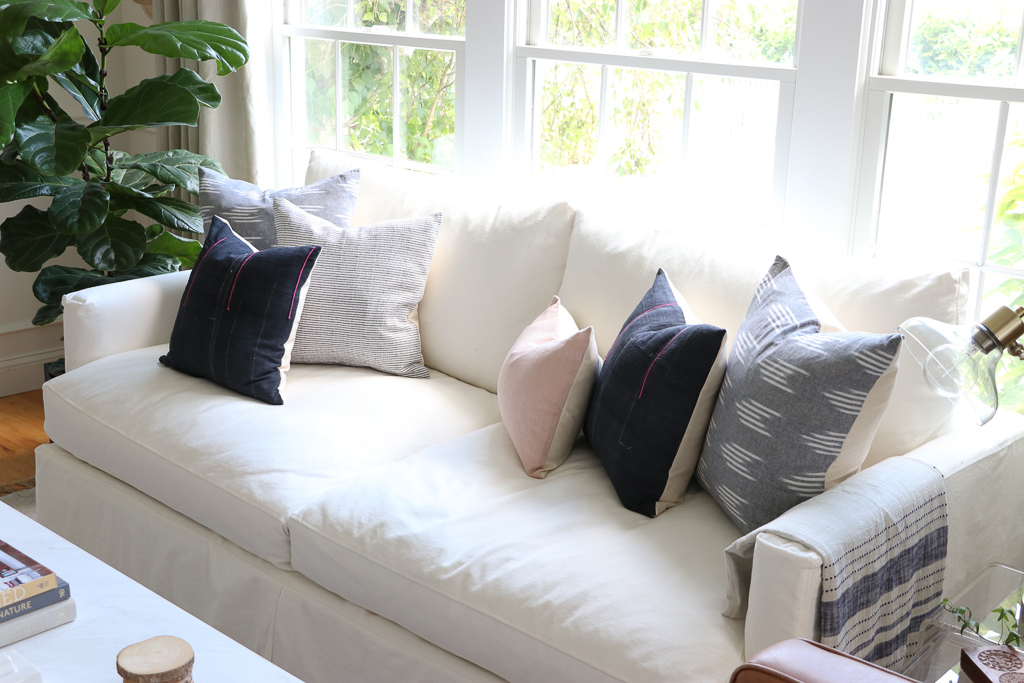 The chandelier is new as well. This round woven rattan pendant adds a nice organic texture to the space.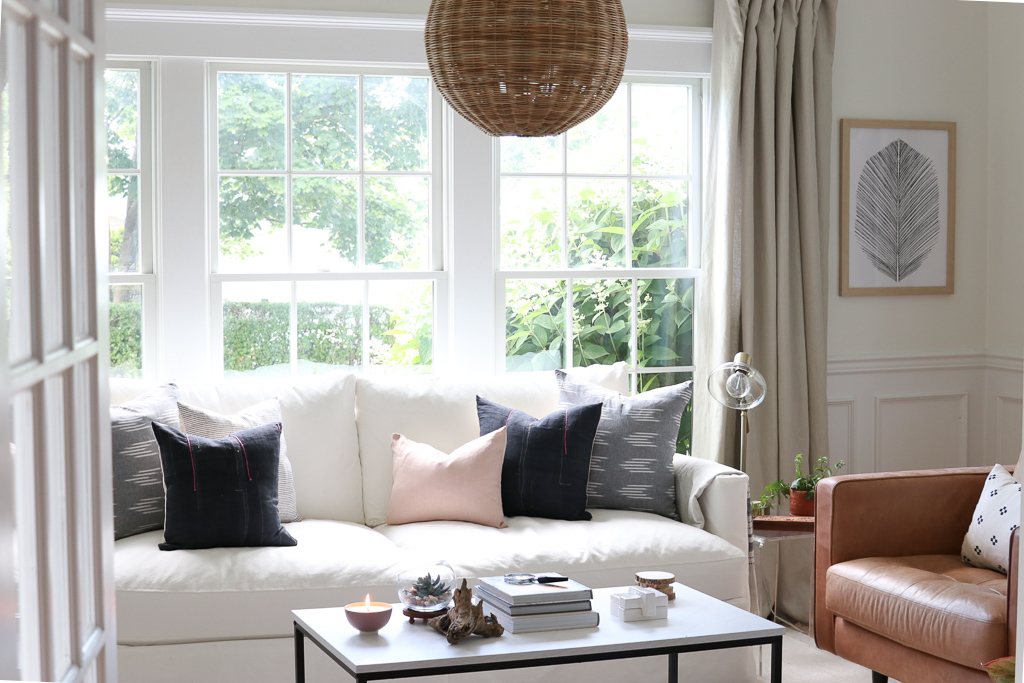 The hardware was a great find. I bought everything at Lowe's on sale except for the finials, I wanted simple. so I found these furniture feet and stained them to match.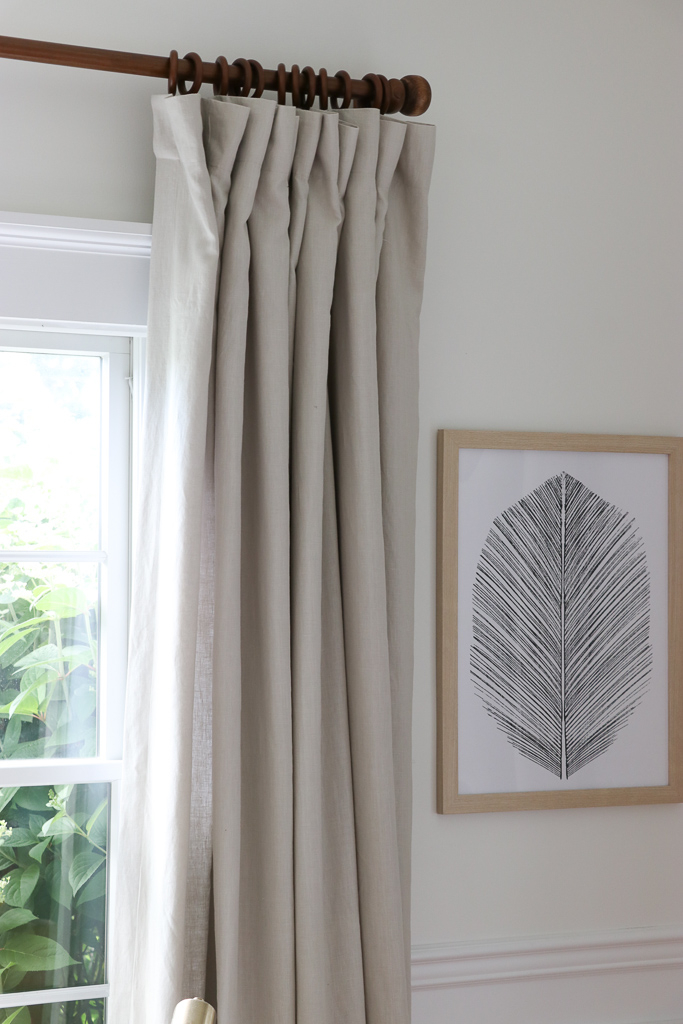 Until my new chair comes I brought in my tan leather chair from my family room.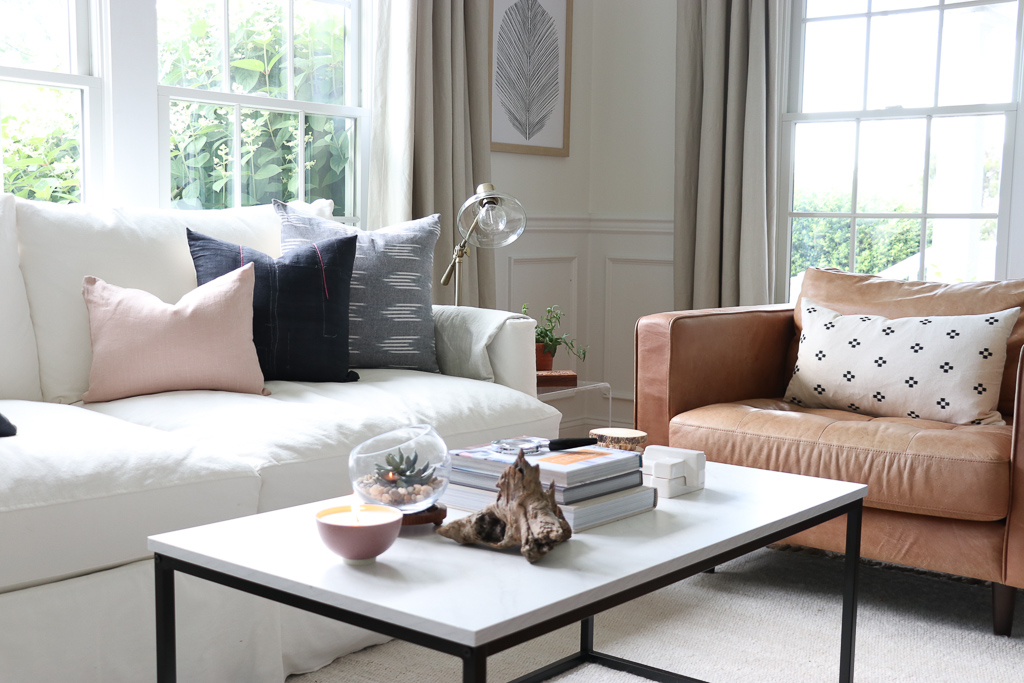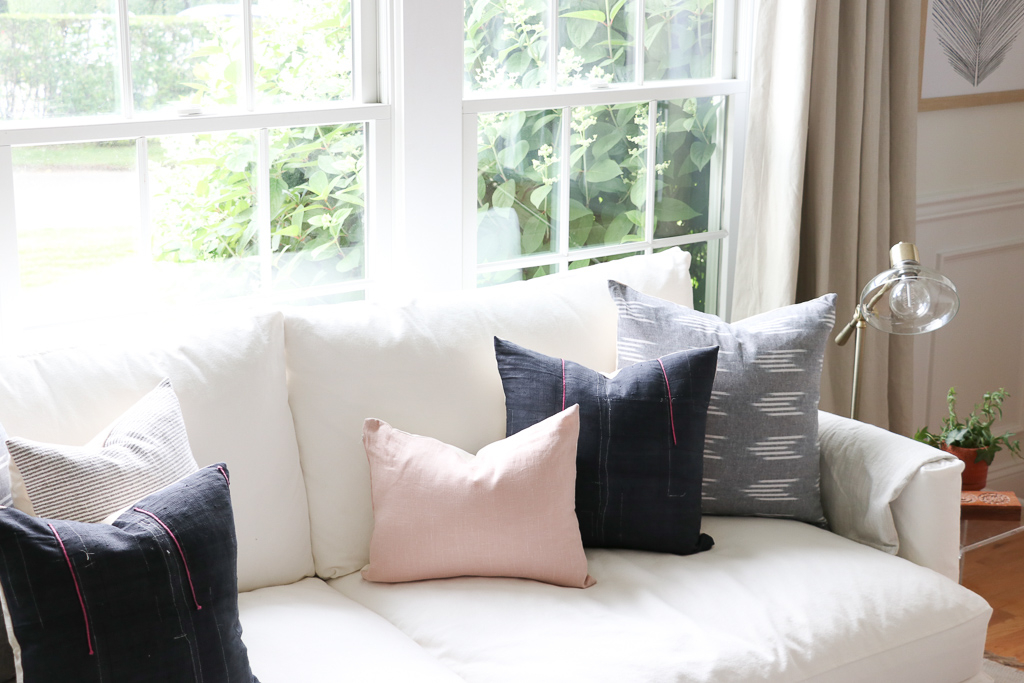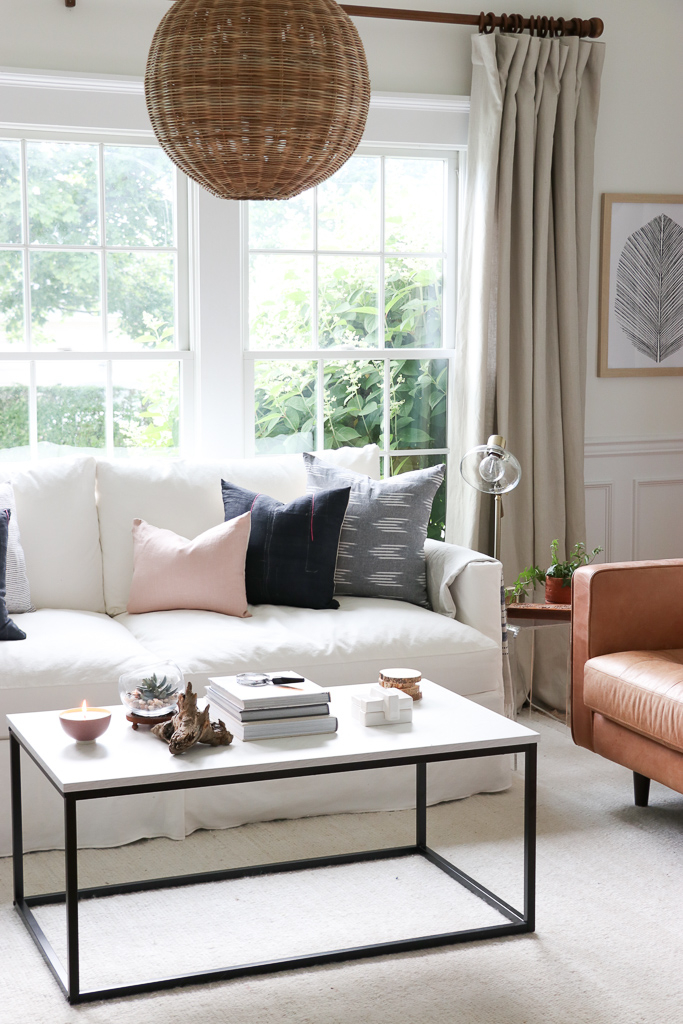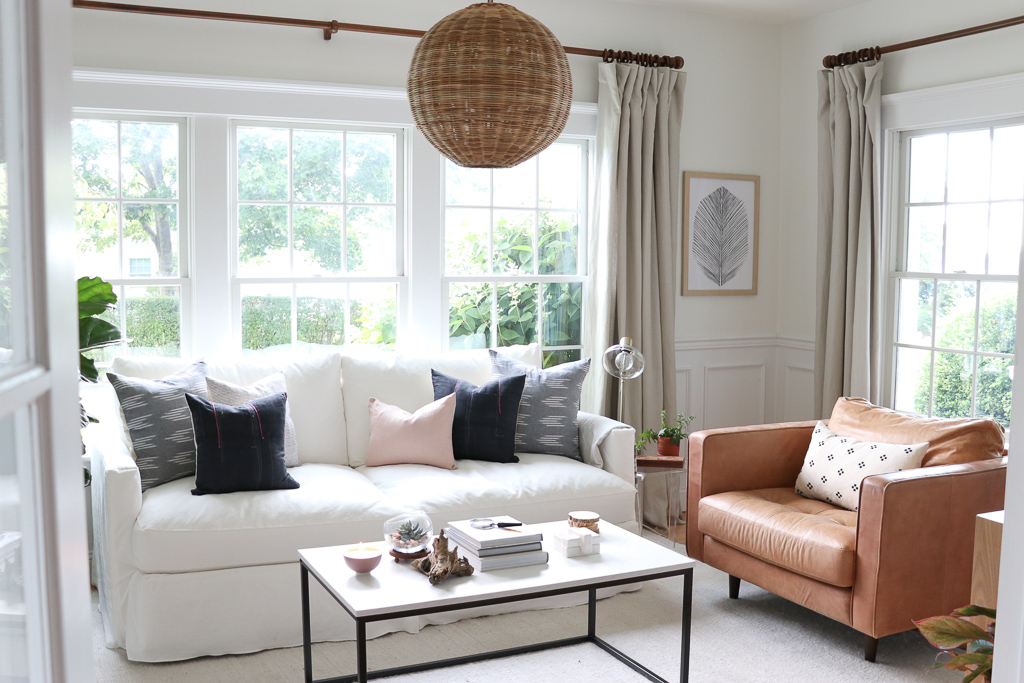 The hats on the walls are purposeful and pretty!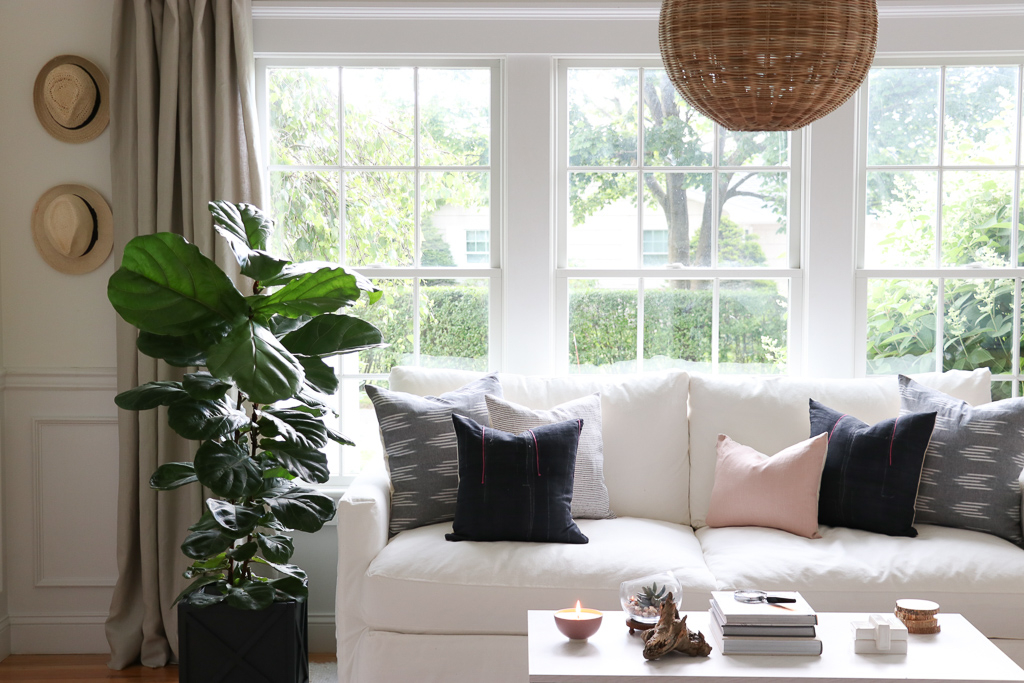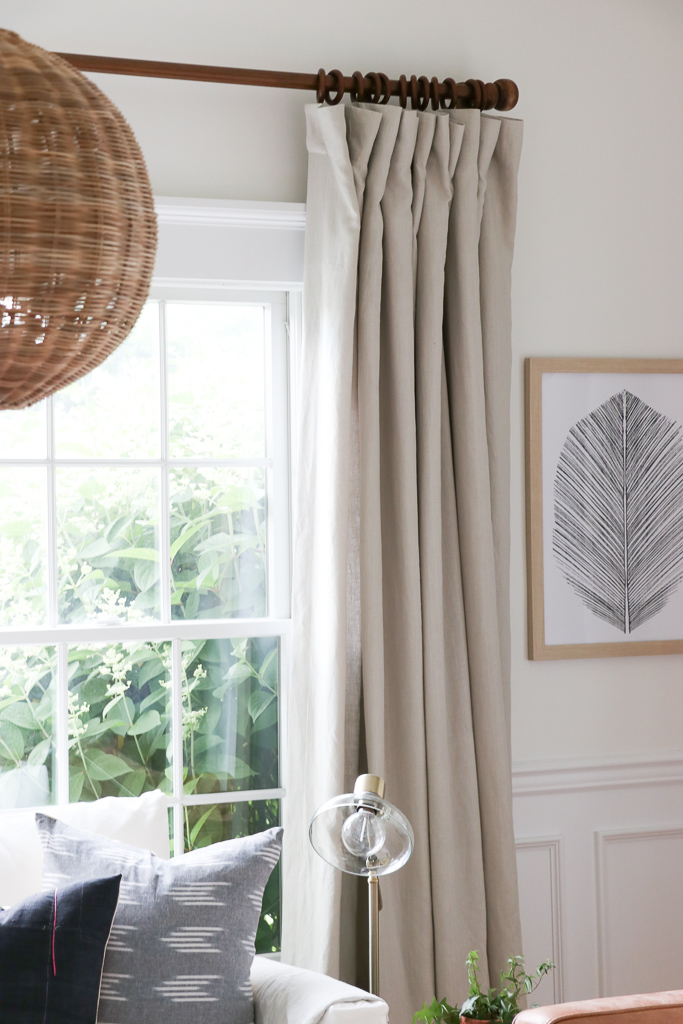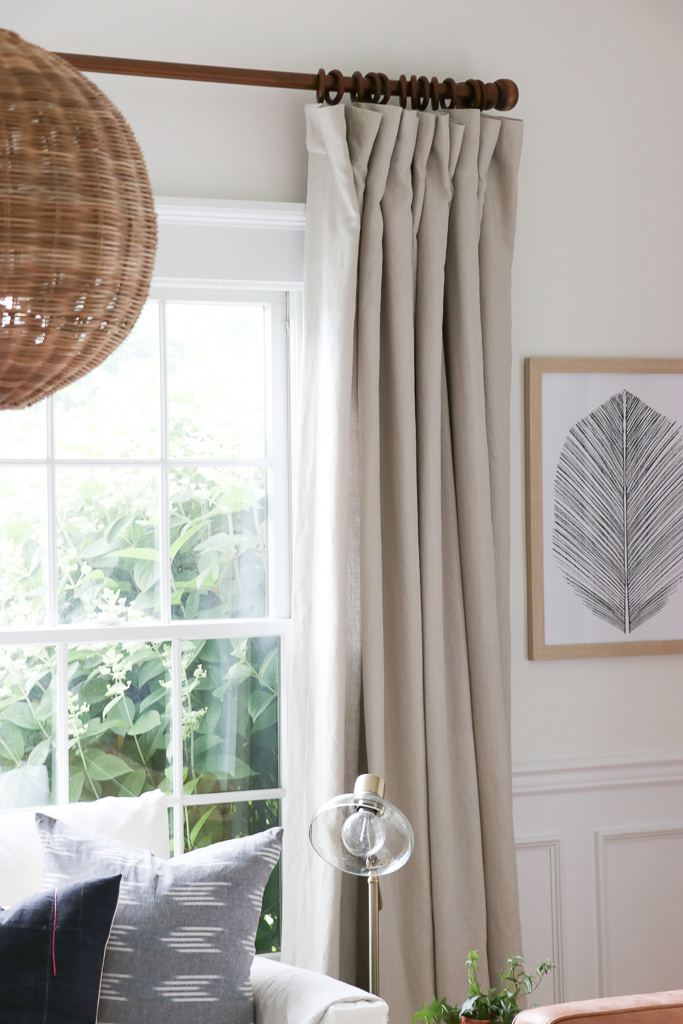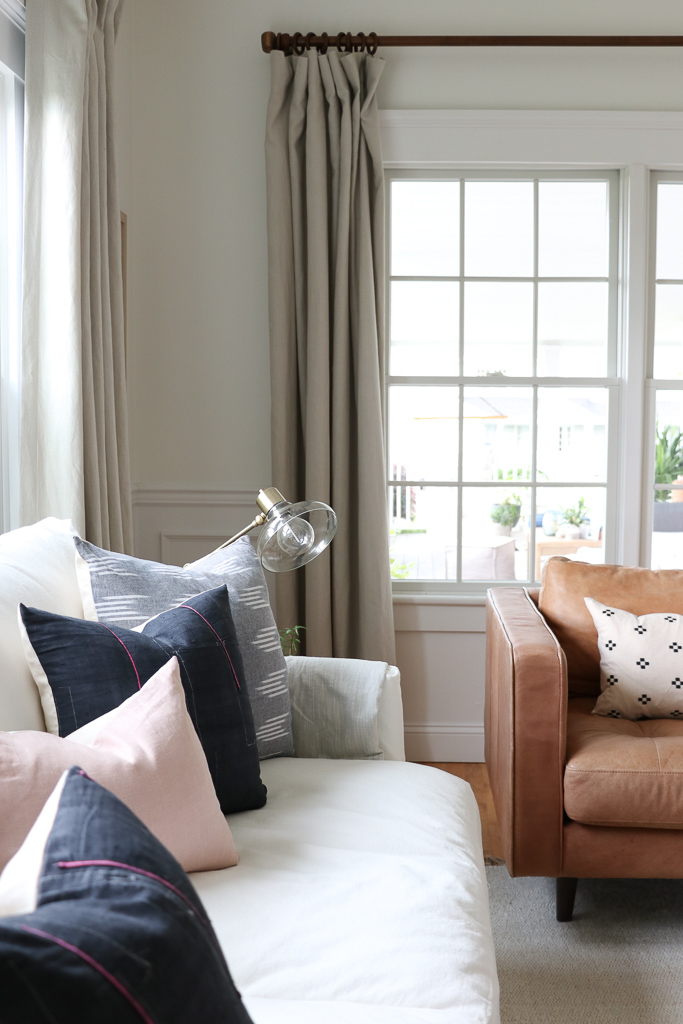 What can I say pillows make me happy!!!!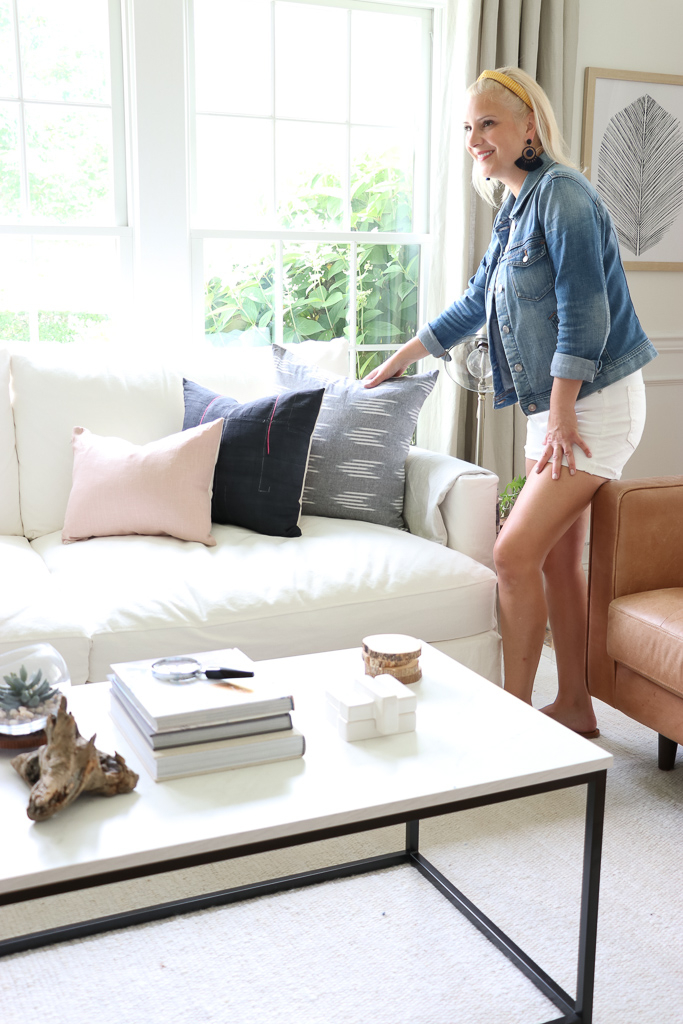 Denny too:)!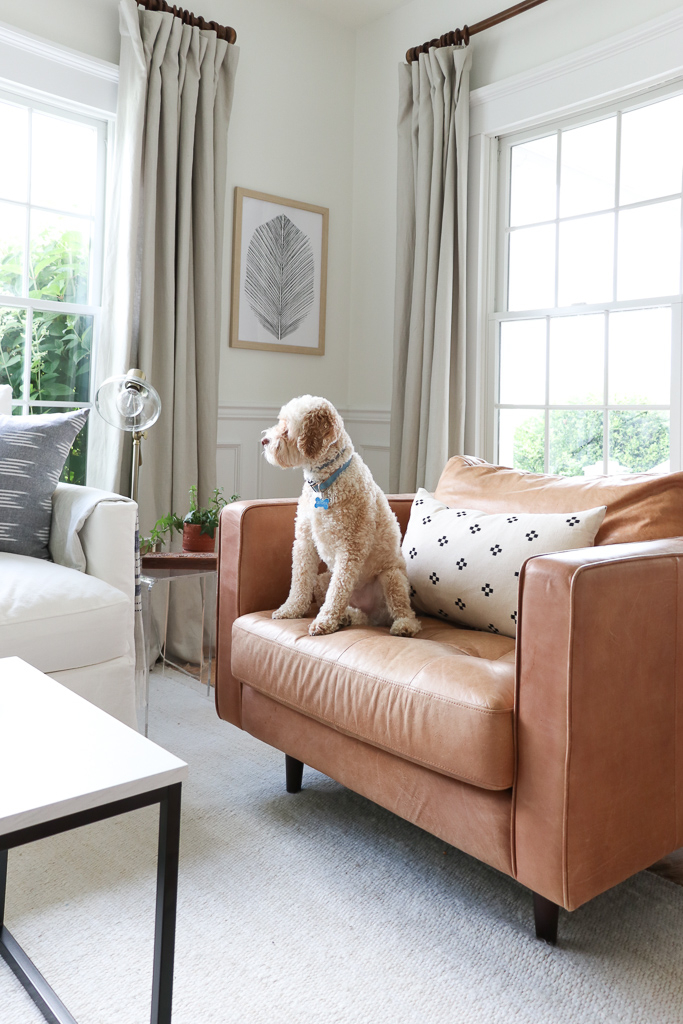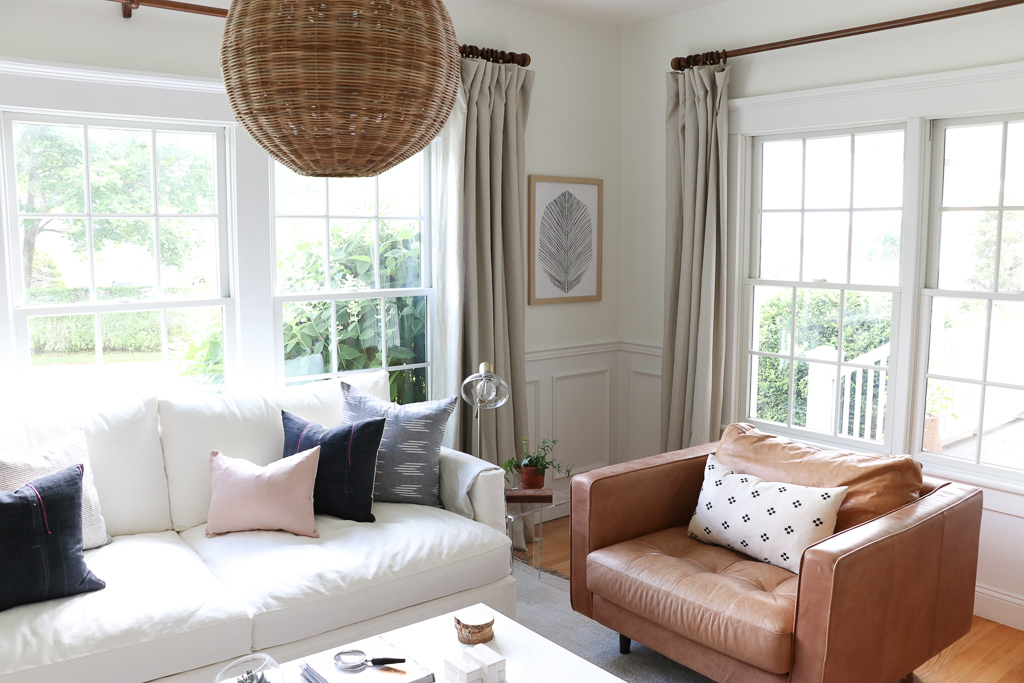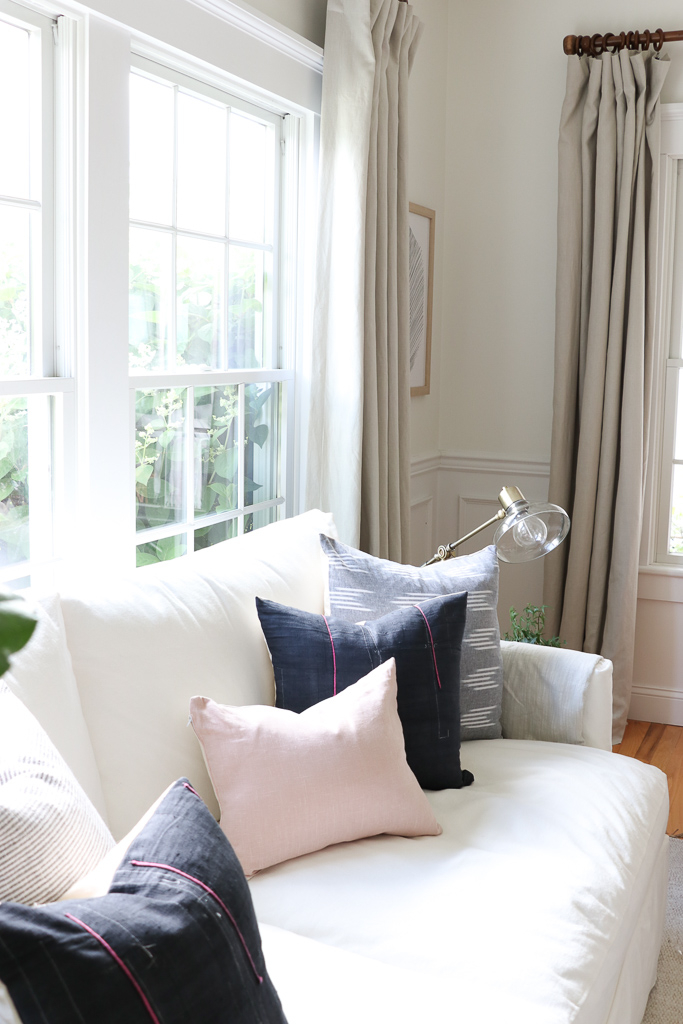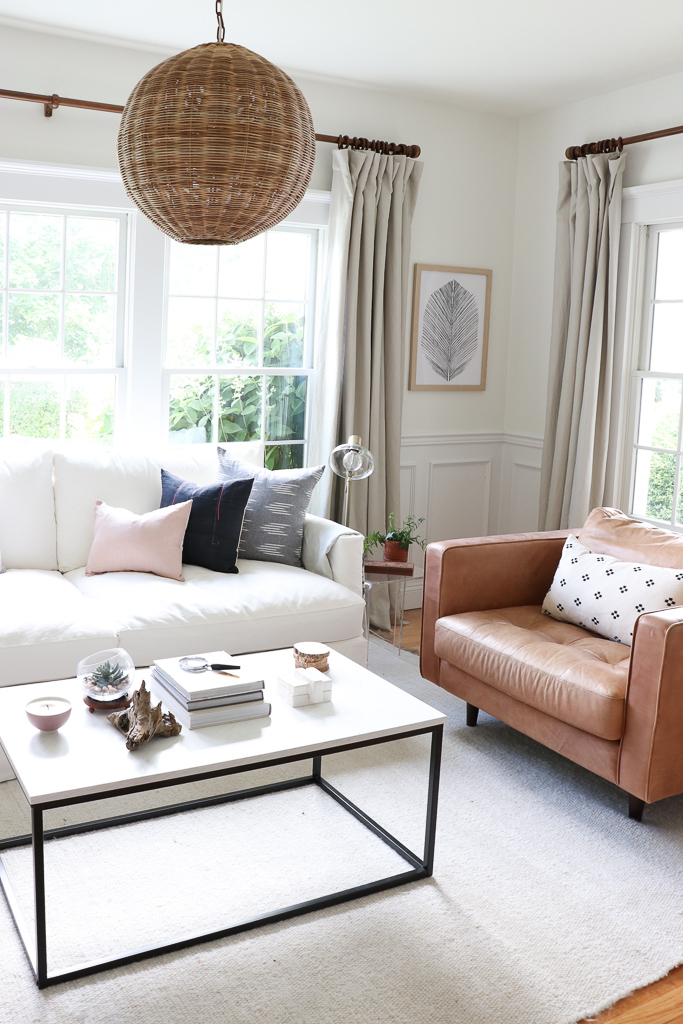 You can shop this post HERE.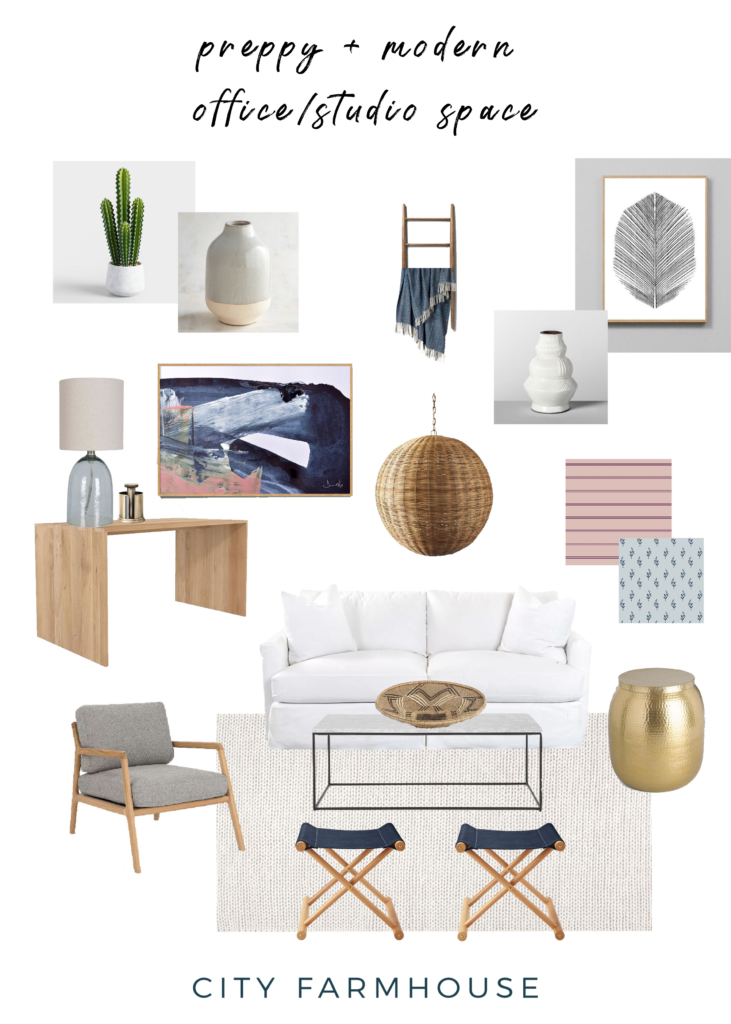 Have a great week friends!