DIY Rustic Leather Tassel Ornaments
Hi friends, I hope you had a nice weekend. Last week I was in NYC for the Lowe's Spring Event and although it was work, it was also so much fun! I was given a bathroom & an outdoor space to design and both exceeded my expectations. The set team took my visions and brought them to life and the Allen & Roth new line of tiles blew me away. I got to explore the city with THIS  girl and her amazing friends, we started at the flower market on 28th and then explored Central Park, after that followed the Friendsgiving Event at the Ramsacle to launch Lowe's new line. I remember looking over the city the first night, as I was finishing up my outdoor space thinking, how did I get here, I felt so blessed for the opportunity!
Lets talk tassels! Tassels are a hot trend right now so I thought I would create an easy DIY that you can add to your holiday décor-Rustic Leather Tassel Ornaments. Tassels tend to be sort of traditional looking so I decided to use leather, I love the caramel tone and texture, it makes it seem more rustic.
This is what you will need, its SO simple…
scissors
cardboard
leather/suede lace [.125″]
[tip-I bought 25 yds at the craft store with a coupon, that way these will cost you just over $1 to make each one]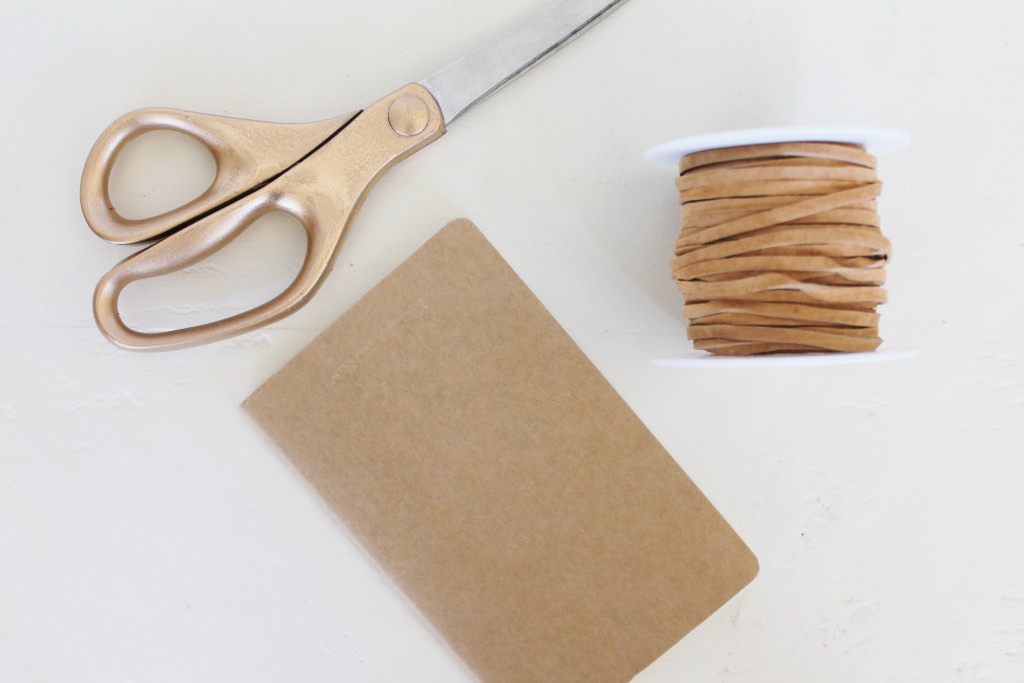 Start with an 8″ piece of lace, this will be the tie on top so you can use them as an ornament. Then wrap the leather generously around the cardboard with your 8″ piece on top.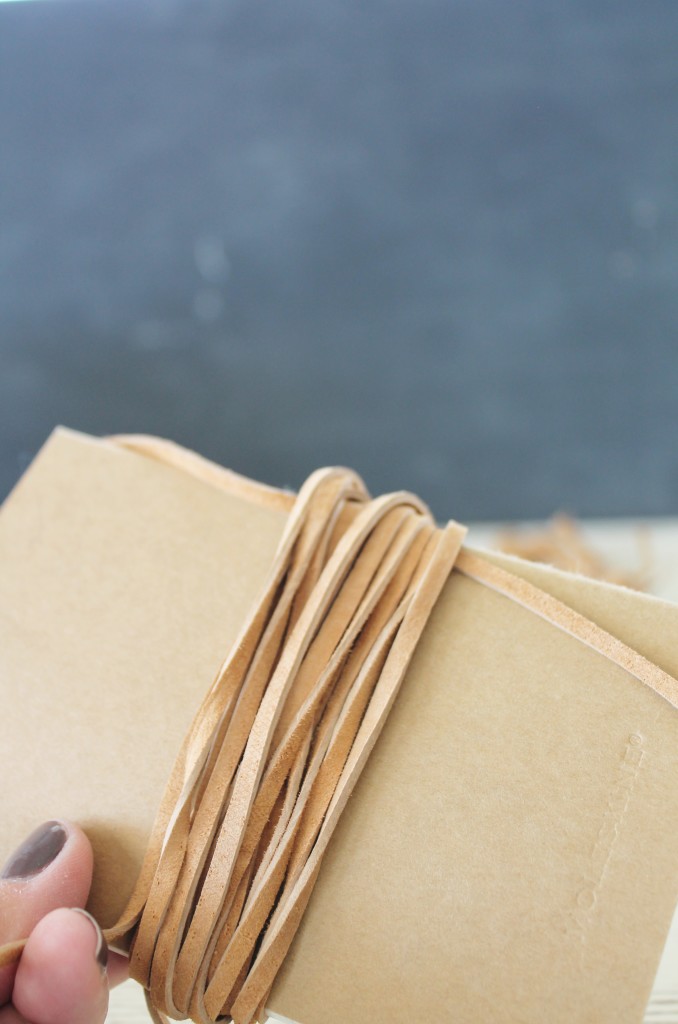 Slide off the template and tie the top.
Take another piece of lace about 12″ and begin to wrap a section 1/2″ down from the top. These are rustic so they don't have to be perfect.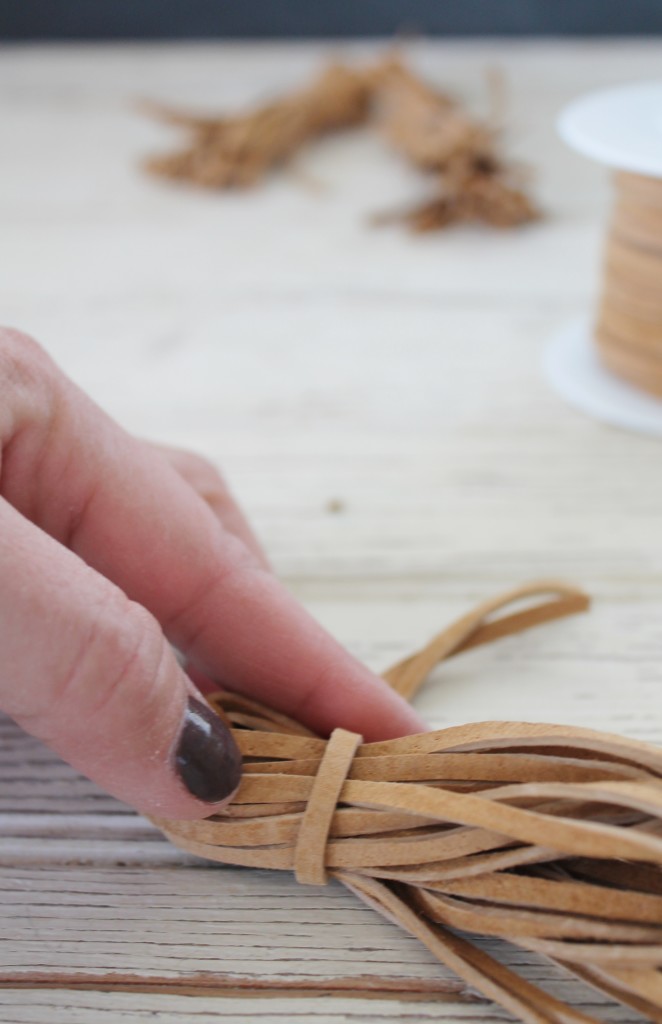 Just tie in the back and trim.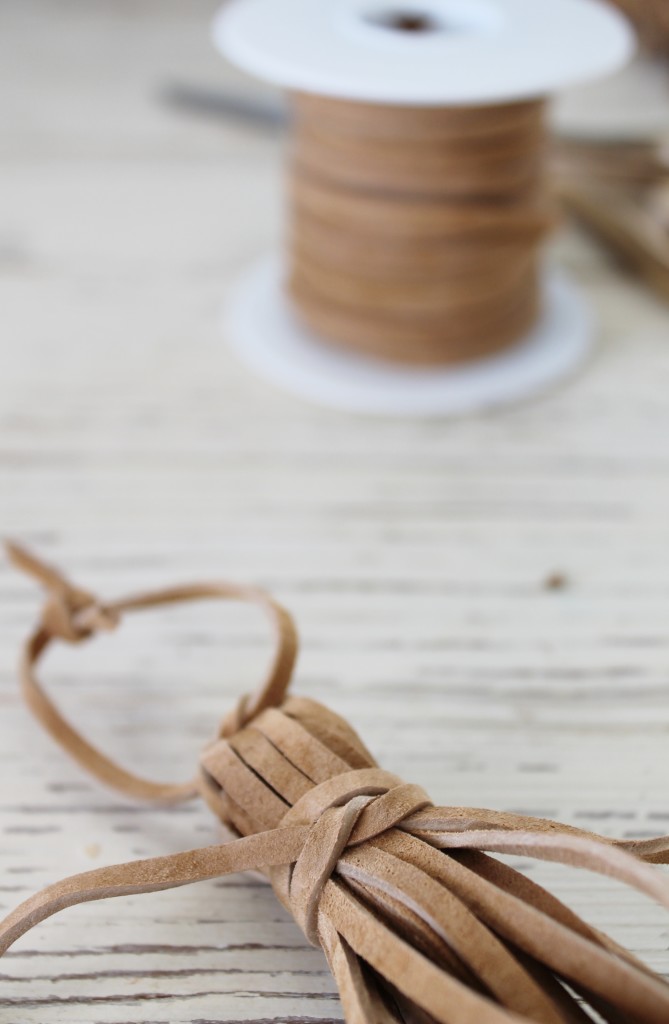 Trim the bottom if needed.
Ta da…
This is an easy DIY, you can even make these with your little ones or grandchildren with yarn or tinsel, they will love that they are part of creating holiday decorations with you.
If you like this post you may also like these posts [click the images]….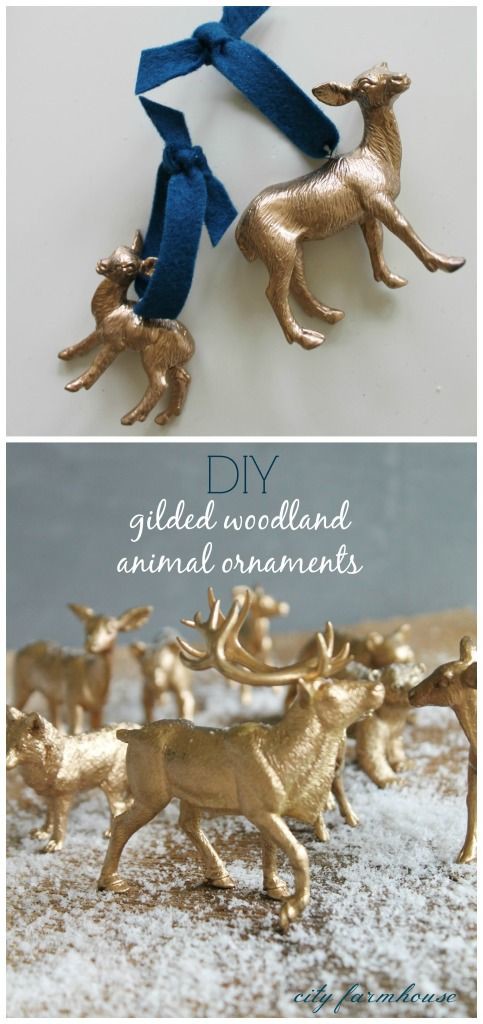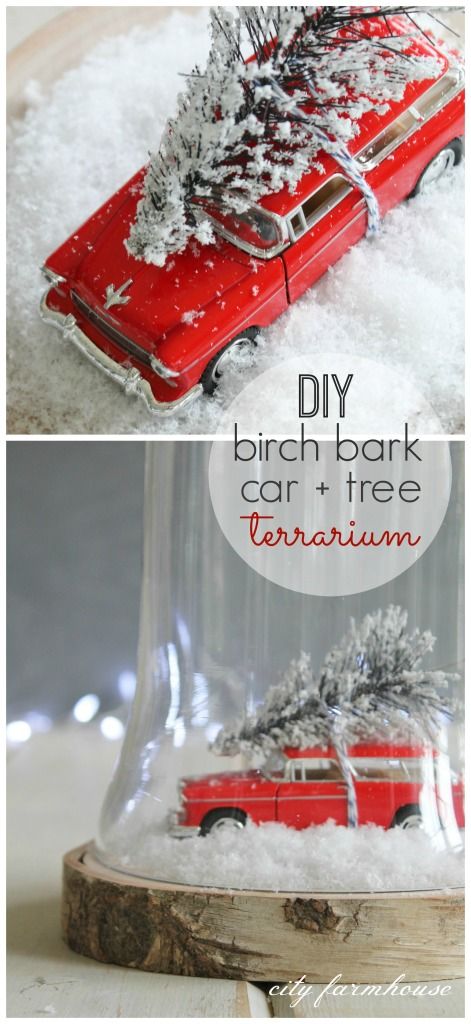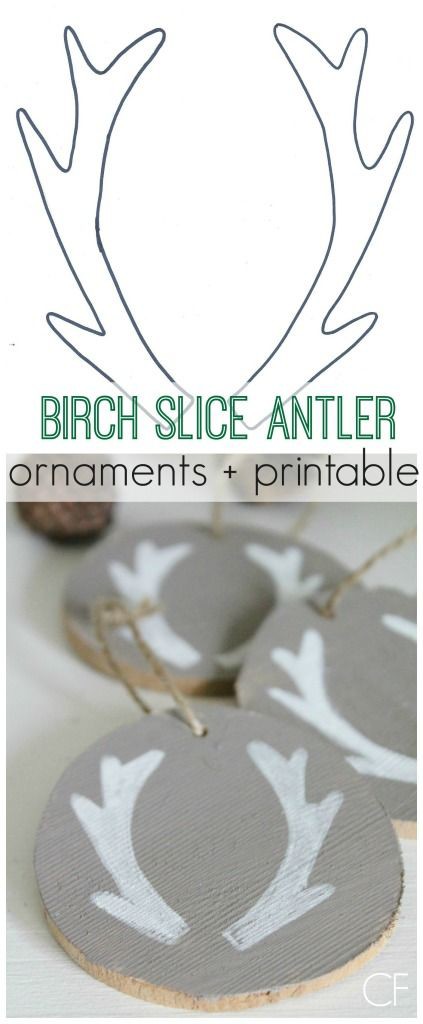 Have a beautiful week,