Preppy Modern Office + Studio Space
I can't think of a better way to kick off summer than with a preppy modern makeover. If you remember I announced some major news a few months ago about starting my own fabric line. Well…this new venture deserves a proper work space. One that is filled with natural light and inspires creativity. So I am turning my den into an office/studio space!
A few things I knew this space needed, a modern slip-covered sofa, a woven light fixture, a modern oak desk and some beachy touches. Mixing metals with rustic elements and art that felt bold yet organic was also a must. This space will work as an office to write and create new designs as well as a studio to photograph the new line. You might not remember but this space was once a dining room, then a den and now doubling as an office/studio.
I think it's so important to think outside the box when it comes to our home. While I loved having a dining room, we only used it a few times a year, then we turned it into a den and honestly it still feels that way because of the comfortable furnishings. I asked my boys the other day, which way they liked it better, they both said as a den. It's quiet and away from everything else. You can close the doors and it's a cozy little hideaway.
Often we see our homes for what it doesn't have, instead of seeing the potential of what it can be. Would it be nice to have another room, sure or an office above the garage, sure but I love my house and the plain fact is that it doesn't. Often we can get caught up in having it "just so" in order to take the first step and create but maybe we need to just take that step first and the rest will follow. That is how I feel right now, if I need a bigger space in the future, then the universe will tell me.
I digress, here is my preppy + modern mood board for my new office/studio space, formerly den…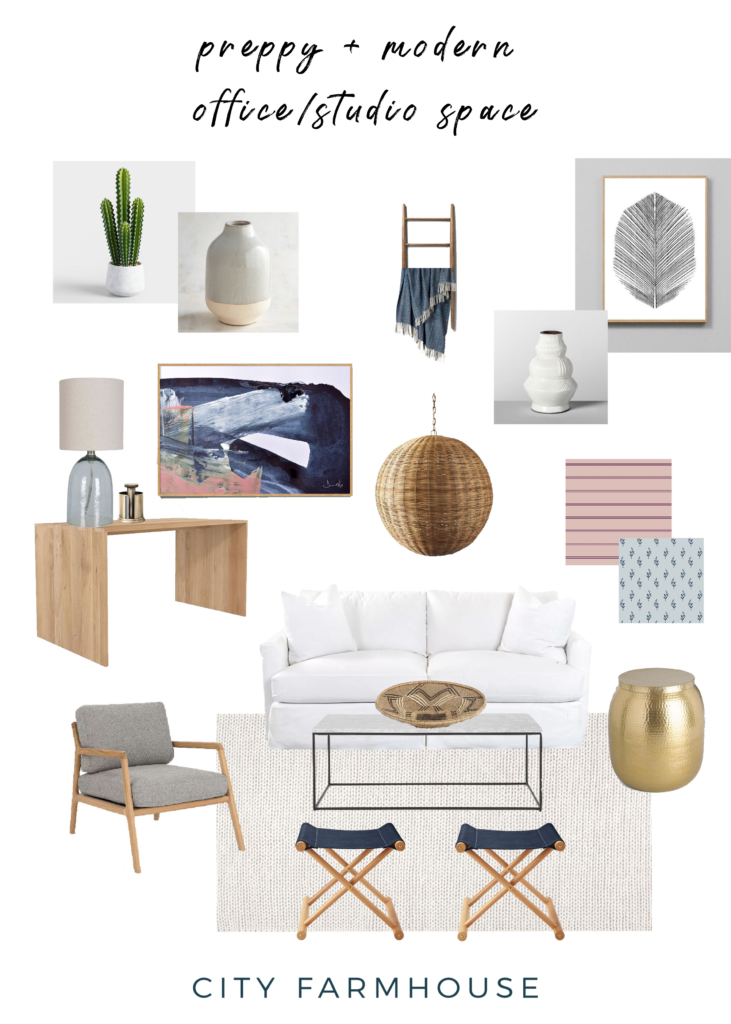 Waterfall Desk
Cream Rug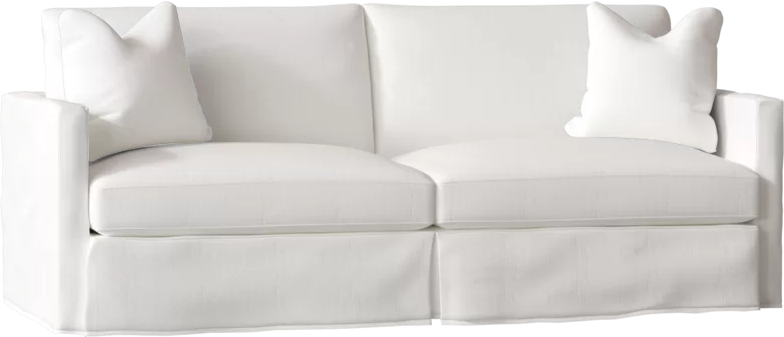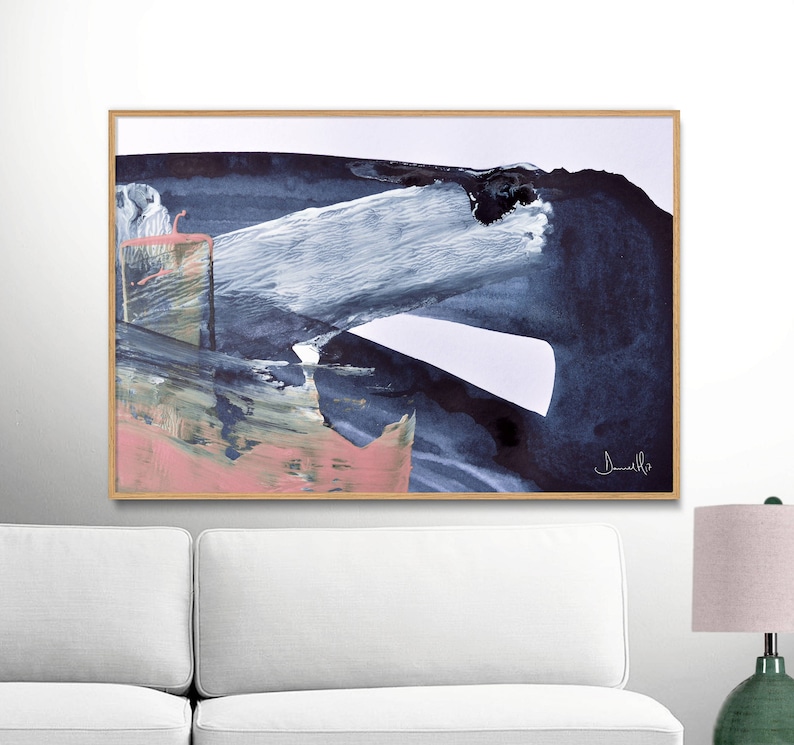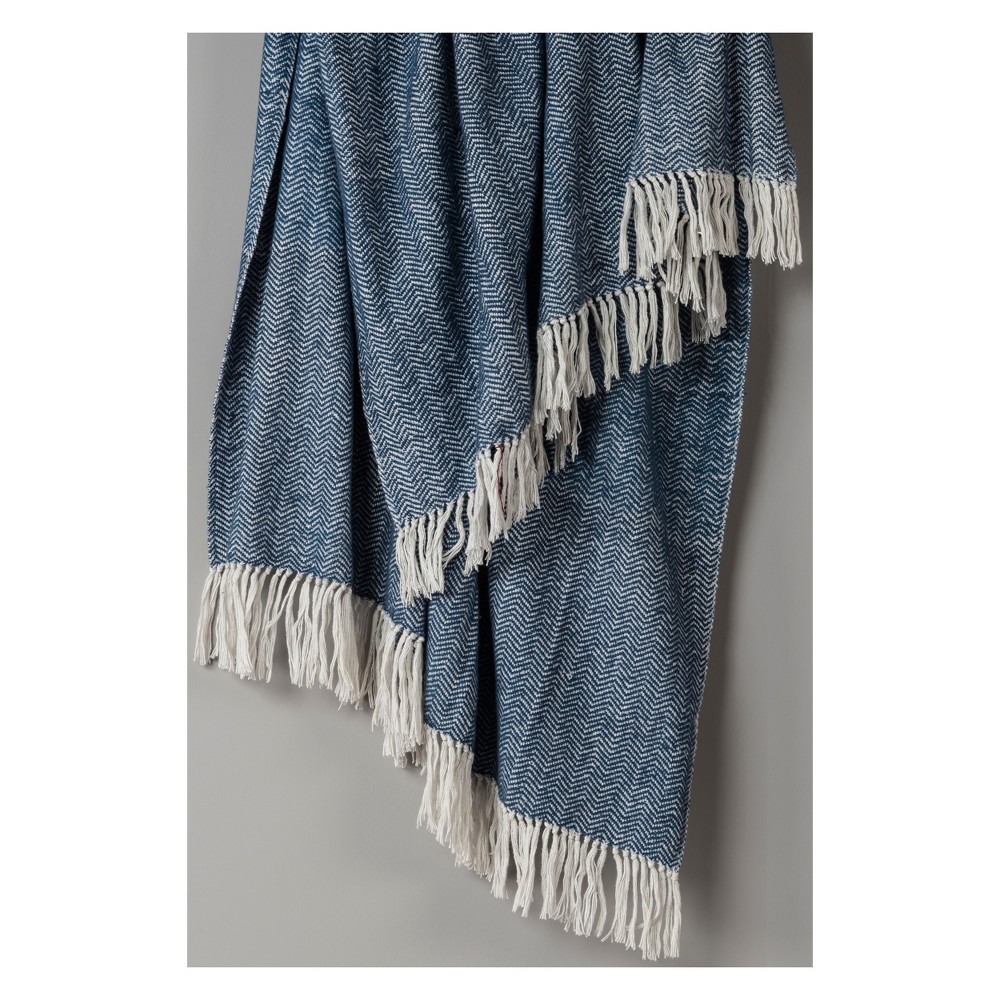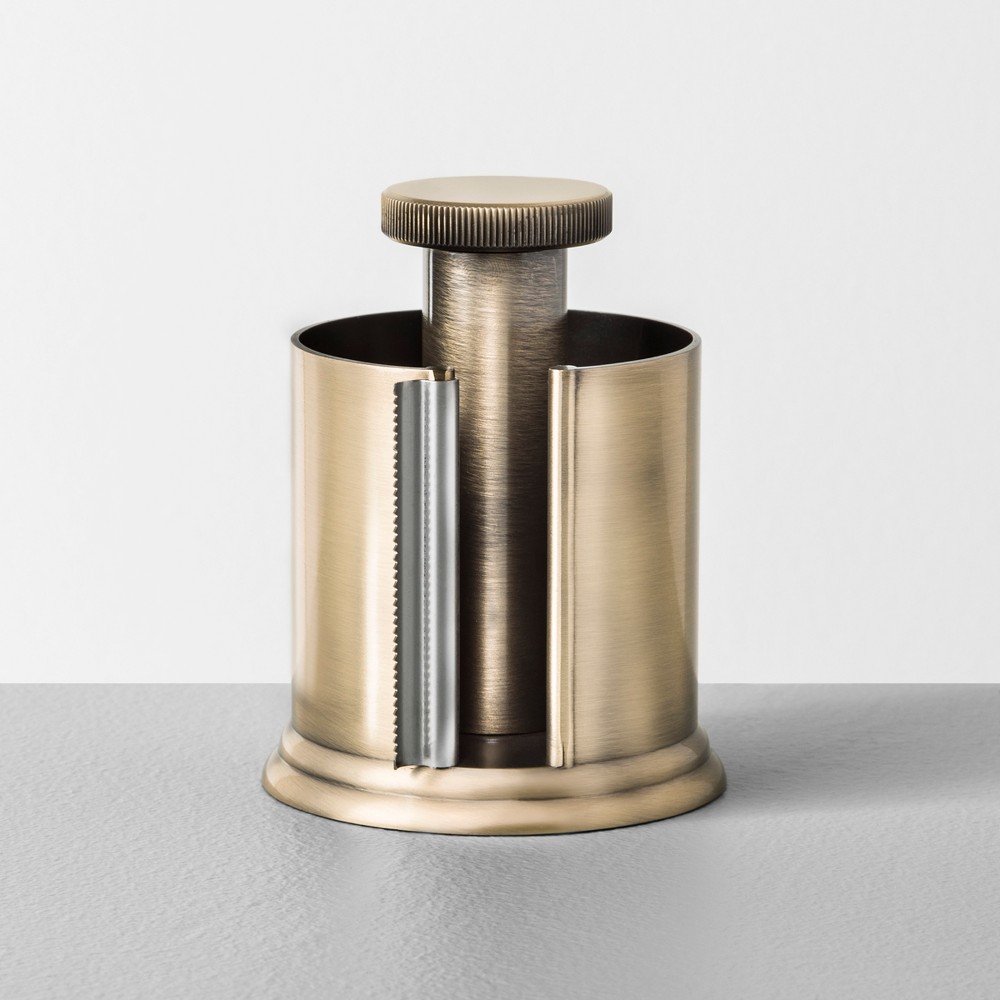 This post may contain affiliate links.
Have a happy day friends!!