The Easiest Way to Give Your Walls a Designer Look For Way Less
A few weeks ago while photographing a project for my den/office I decided to ask you all to vote for which art you liked best. Well it got me thinking what an easy and quick change it was. The reason it was such a simple change is because I know a little secret about giving your walls a designer look for less. Would you like to know what that is?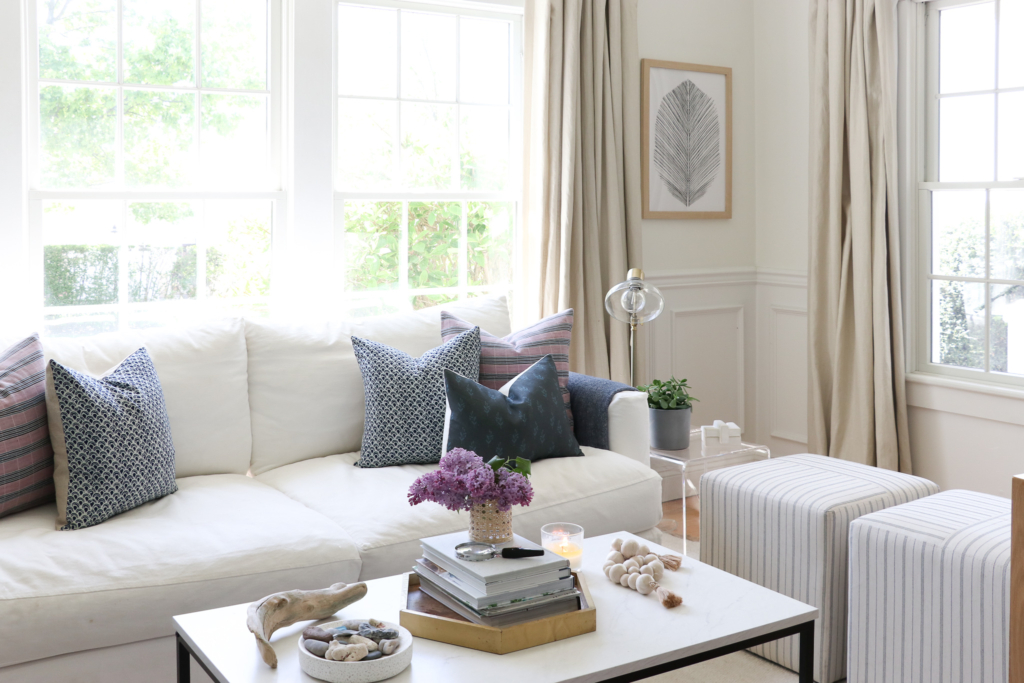 It's all about the download. I buy one frame for an area. This one above I bought on Amazon. Then I download art, usually from Etsy, then I have it printed at Nations Photo Lab or Vista Print. And I modify the art depending on the season or pillows I change out.
This is look 1, you can find the FREE download HERE. Just right click and save the image from the post or save to Pinterest from the original post and save from there. Then you can upload to one of the sites listed above and have it printed.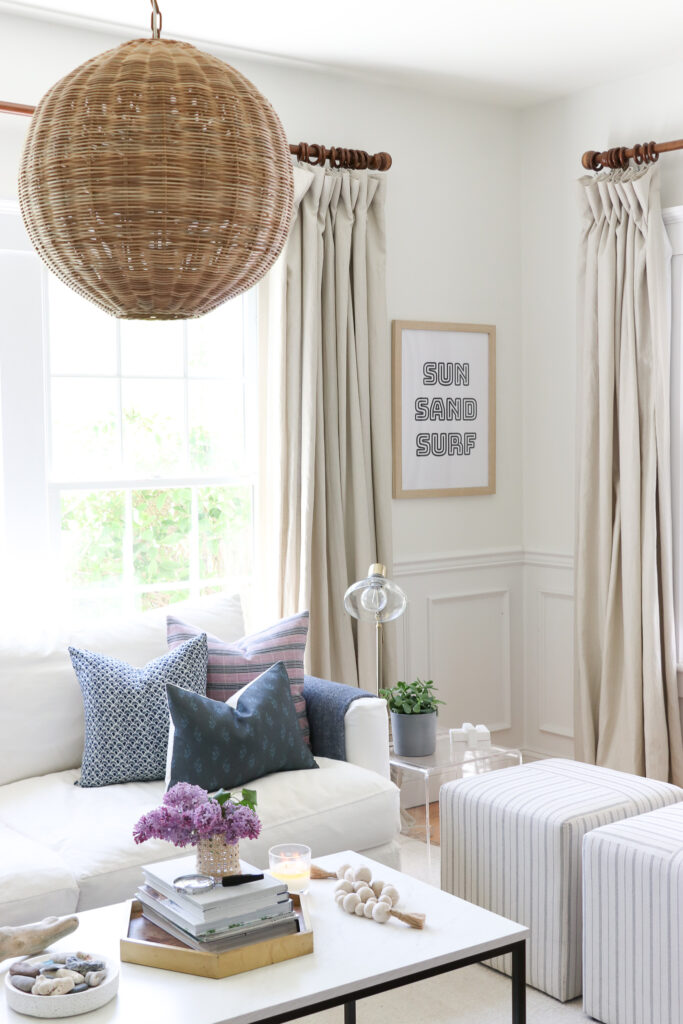 This is look 2, it's a download from Etsy, one of my favorite artists! It's bold but very on trend. The best part, the download, cost to print and frame was so affordable. I just layer them on top of each other in the back of the frame.
Look 3, same artist, different print. You can find the Scandinavian Feather Print also on Etsy.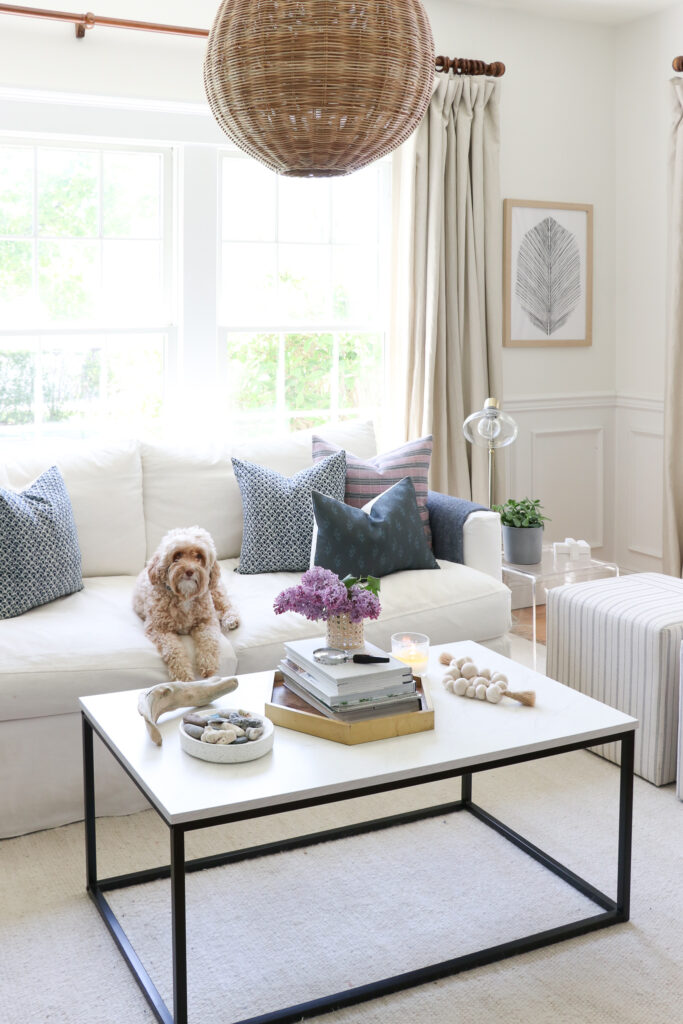 Look 4, another fun look, but this one is more playful. YOU can find his Esty shop HERE.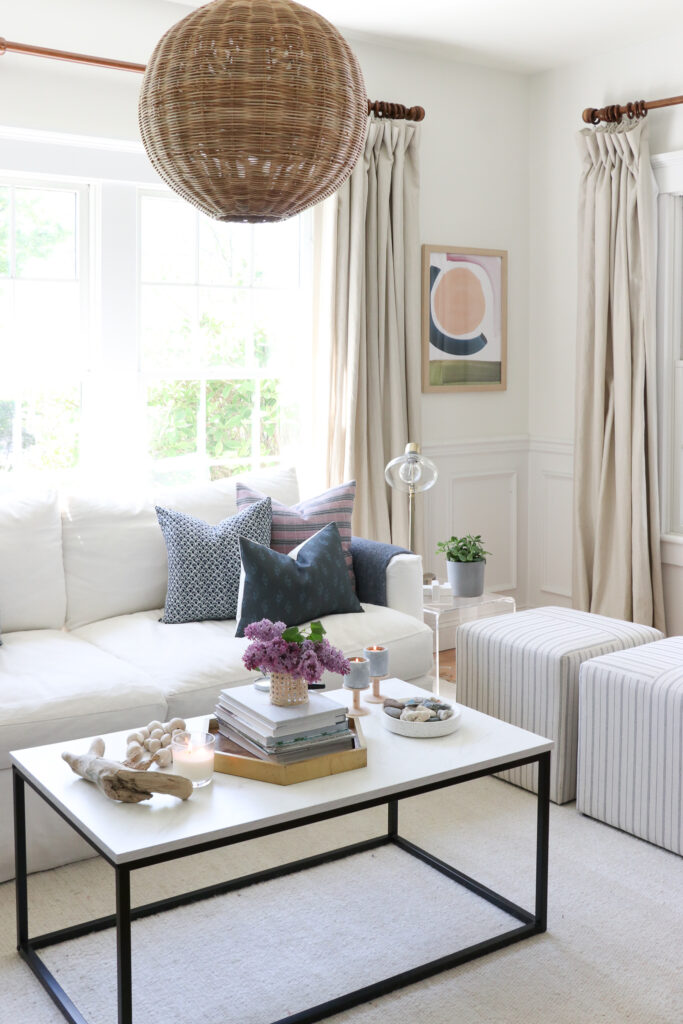 Another view of the room. The lilacs grace the space with such a sweet scent. You can find the tutorial for the Color Blocked Clay Beads here.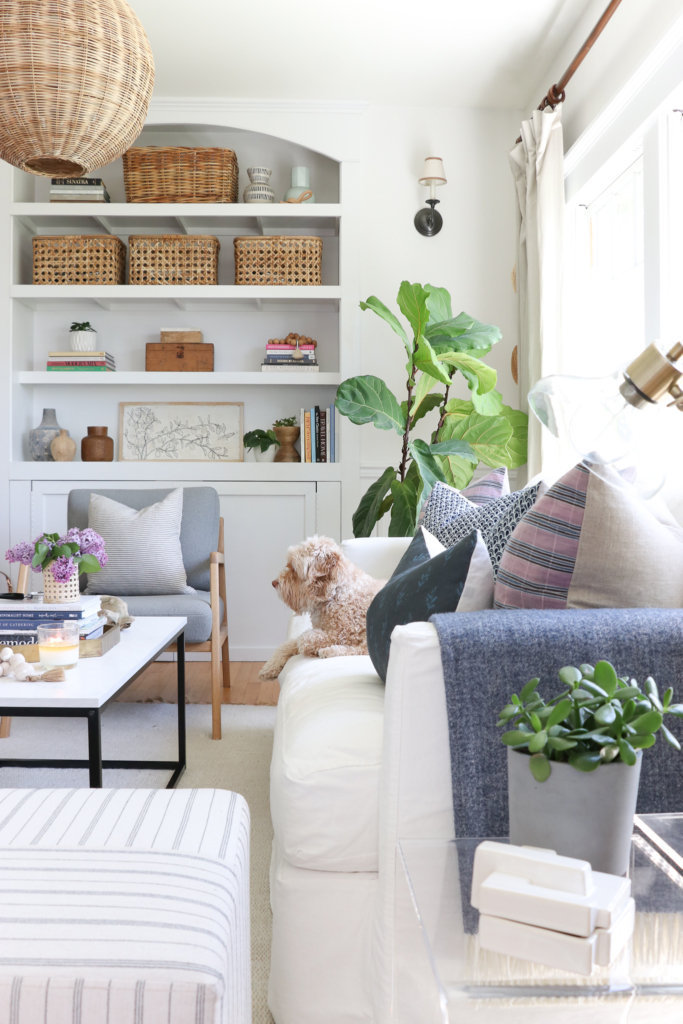 You can shop the post below…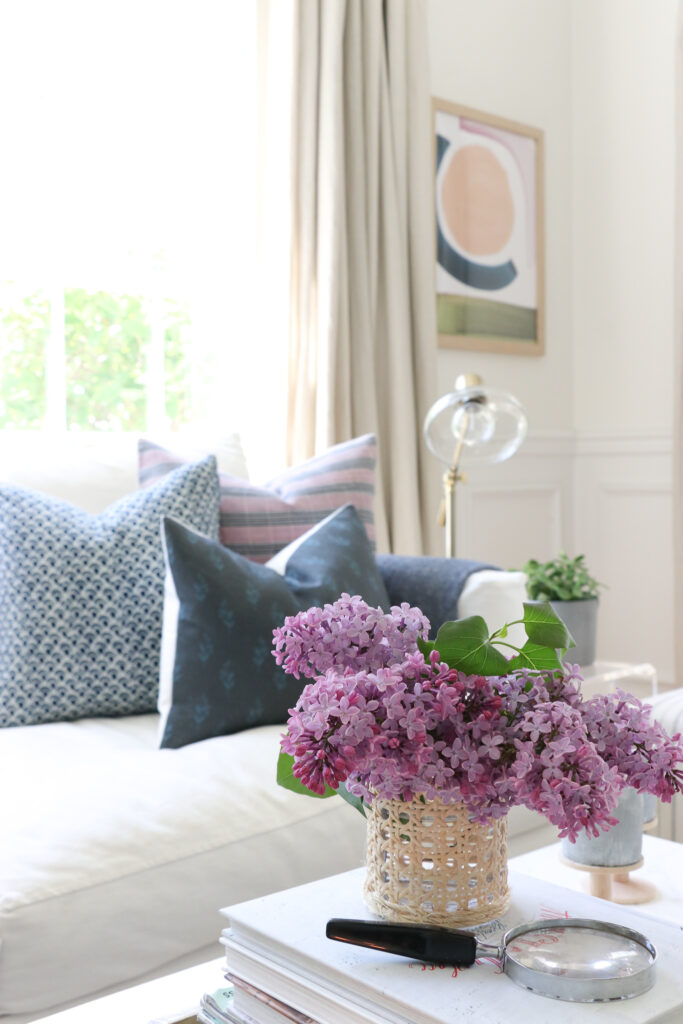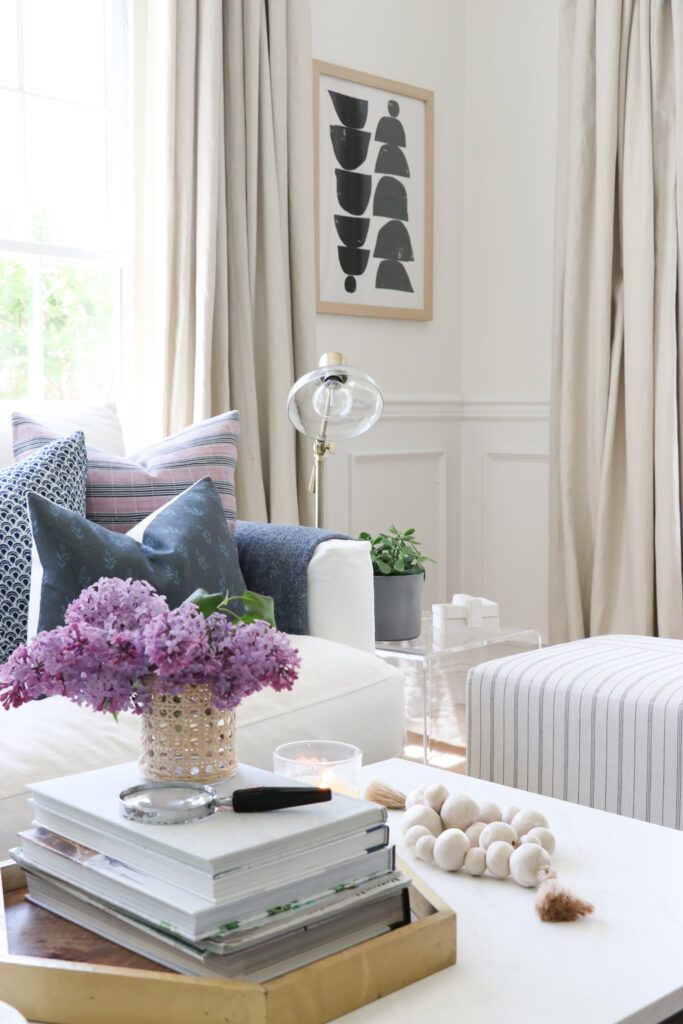 See how easy it was to give the space a new look. If I also changed the pillows out that would make an even bigger change.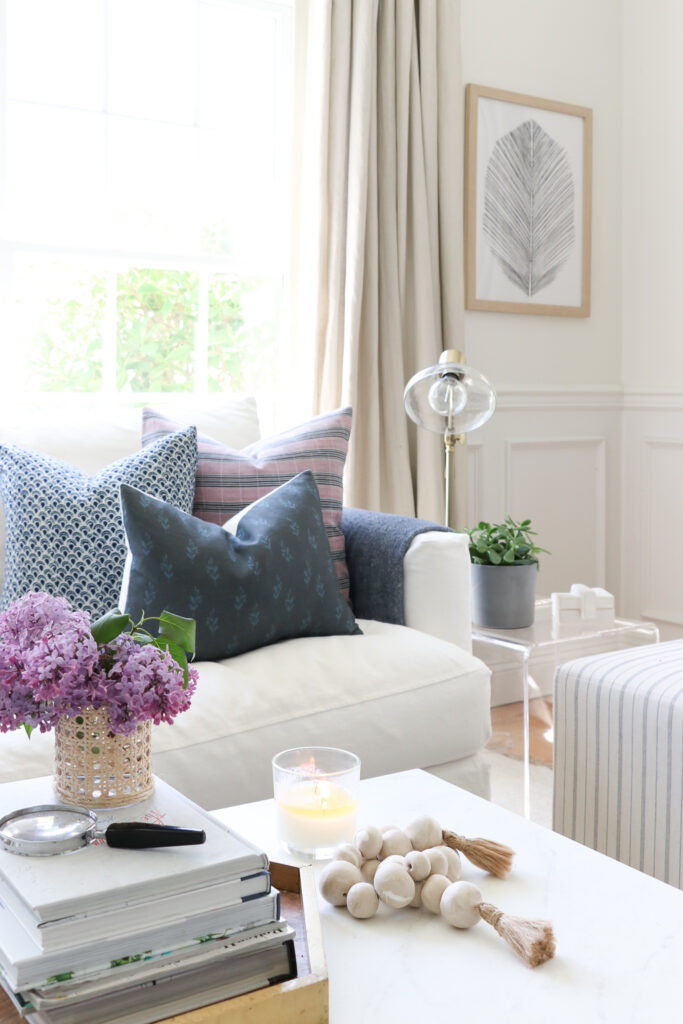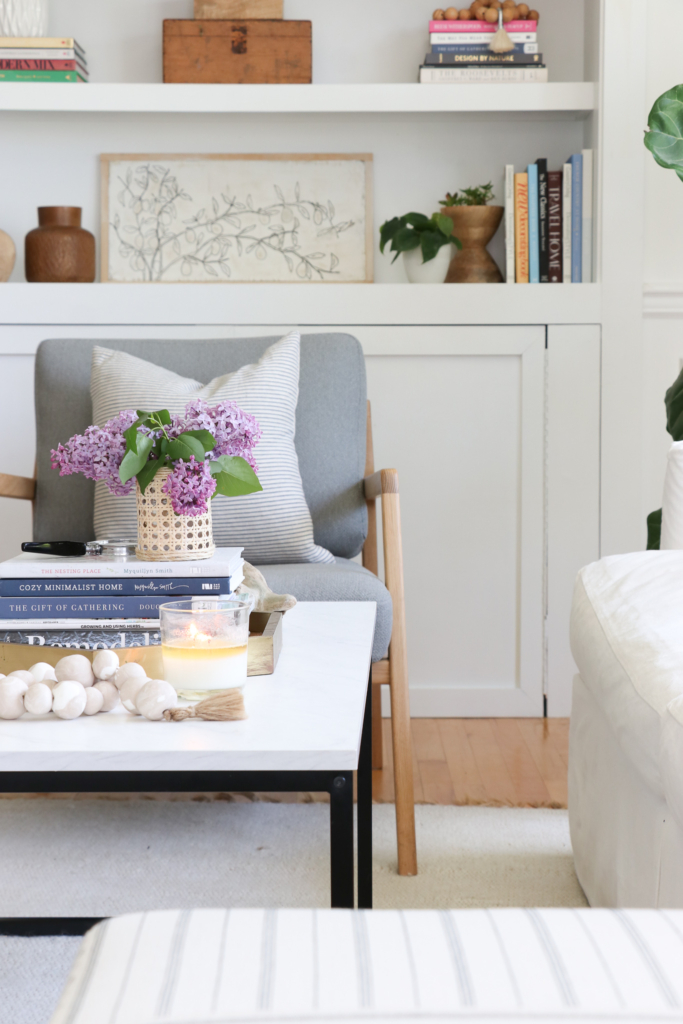 Okay, now it's time to tell me which print you like the best? It is 1, the fun summer print, 2 the black color blocked print, 3 the feather or 4, the playful abstract?
This post contains affiliate links.
Have a happy day friends!