Design Happenings: New Sectional, IKEA Hack + Easy Gallery Wall
Hi there friends! With 2 weeks straight of sickness I am finally catching up on some design projects at home. I thought it might be fun to share the "in progress" decisions since some might not make the cut to an actual blog post. Some of the "design happenings" around here include, deciding on a new sectional, an IKEA hack in the works and a quick gallery wall inspired by a photo booth.
I am currently working with an incredible company called Interior Define for a new sectional. This was a tough decision to let my Ikea Ektorp go because I do love it so! But the whole idea of customizing size, fabric and configuration was just too enticing. Also, I used to work for a design company that specialized in custom furnishings for many years, so I see the tremendous value in it, even if it takes a little longer.
Are you ready for the choices? These will also give me a bigger sofa depth, something I spoke about with the Ektorp before, you can read all about it HERE.
I will also be able to select the fabric, they have gorgeous choices. If you click the name below you can try on different fabrics, it's very cool!!
#2-Sloan Corner Sectional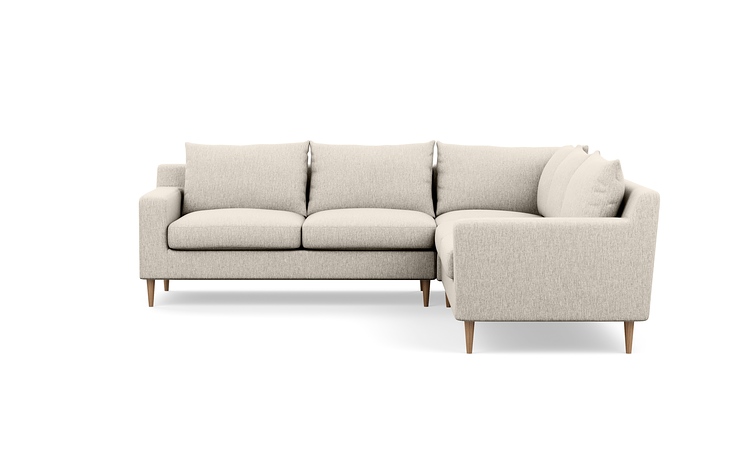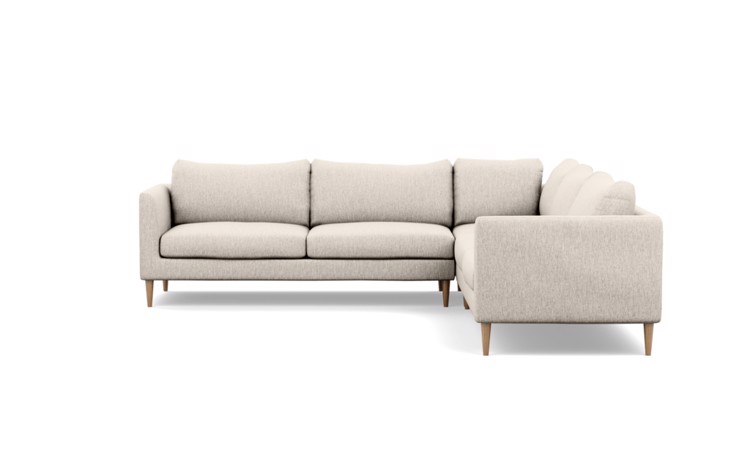 #4-Caitlin Corner Sectional
What's your favorite? Want to see more real life shots, check out their Instagram feed, it's SO helpful!
This week I also picked up an IVAR cabinet from IKEA to hopefully create something for this corner below. I have always struggled with this area. After I started updating my family room, this armoire just wasn't cutting it anymore. Even though I wanted a break from all the wood along the perimeter of this room, I needed the storage way more. So function wins over design. I looked everywhere for something on the smaller side that was sleek, solid wood and had doors to conceal the games, books and toys. I think I am on to something with this cabinet, I just hope it turns out the way I envision, wish me luck on this IKEA hack!!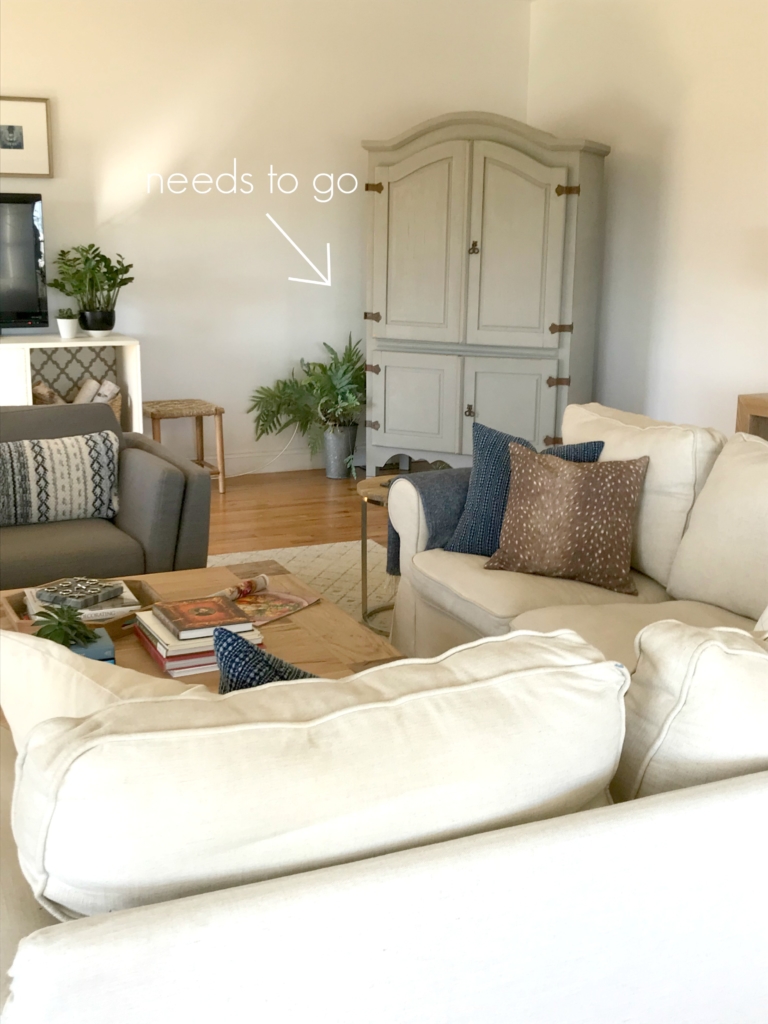 We all know there is nothing like hosting an event at your house to kick your but into gear and get stuff done. Right?! I finally finished up painting the walls in the hallway upstairs this week so I could create an easy gallery wall inspired by photo booth images. You can actually see this area from the downstairs so I wanted it to look finished. I wanted something playful, that spoke of the beach and our love for summers here on Long Island.
I bought 3 of these frames from IKEA at just under $20 each.
Then printed 3 large photos at Shutterfly. They had a 50% sale so it made it a great deal. I took these with my iPhone, as you can see the sequence is fun.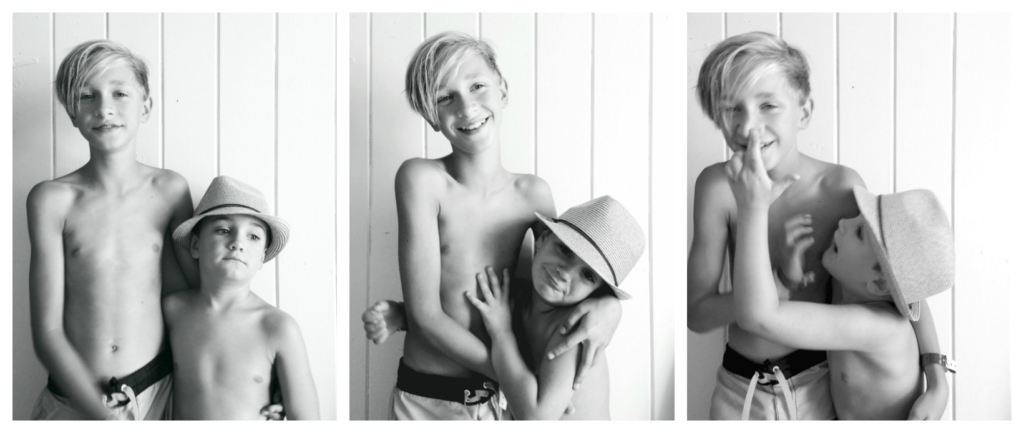 We are having Jack's family birthday party this weekend. We are recreating Halloween like we did last year. We ask our neighbors to give out candy that we buy, haha, sounds complicated but it's SO fun! We all get dressed up and trick or treat around the neighborhood.
Have a happy Friday!