BHG Makeover: DIY Custom Built-In Wall Unit
Hi there friends! You have been asking for a while and today I am sharing the details on how we (Robert + I) designed and built a DIY custom wall unit for the BHG makeover. If you aren't familiar, I teamed up with Rebuilding Together to give a deserving homeowner (Karen) a FULL room makeover with a feature in the Oct 2017 issue of BHG.  This built-in was a true labor of love for my PIC (partner in crime). I remember showing up to his house over a year ago on a cold, fall day with this sketch up of the custom built-in I had in mind. It was a shameful rendering but he got it, right away. I knew then we would make a great team (and we did). Not one time did Robert say no, I don't think so or can't be done. And let me tell you, we hit a lot of snags and set backs. You can tell by the in progress shots below how we poured our heart and soul into this project. The biggest thank you to Lowe's!!! For which without their contribution to this project, it would have never happened!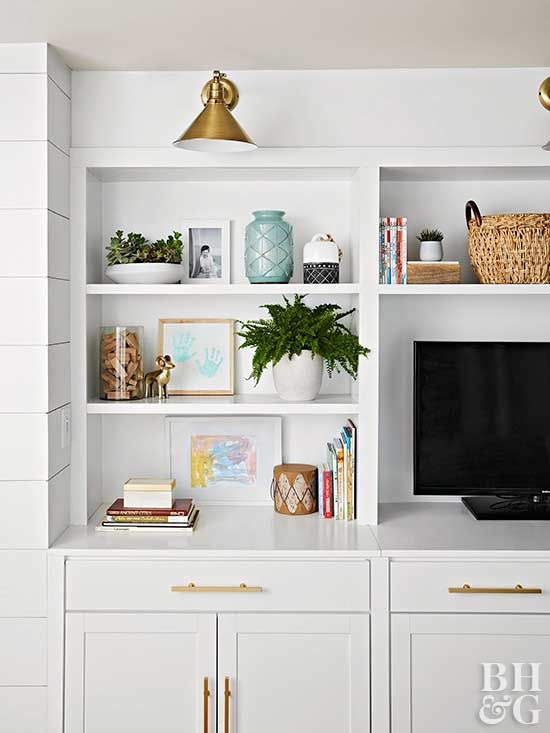 We estimated this unit cost about $1,000 to build, as opposed to about $10,000-$12,000 if it was custom. What an incredible savings!!! The first thing we did was meet at Lowe's to iron out the product choices. The reason we opted for in-stock cabinets was because we lacked the time frame for a full on custom piece. Robert is such a talented craftsmen, I knew he could do it but with the shoot already scheduled neither one of us wanted to take that chance.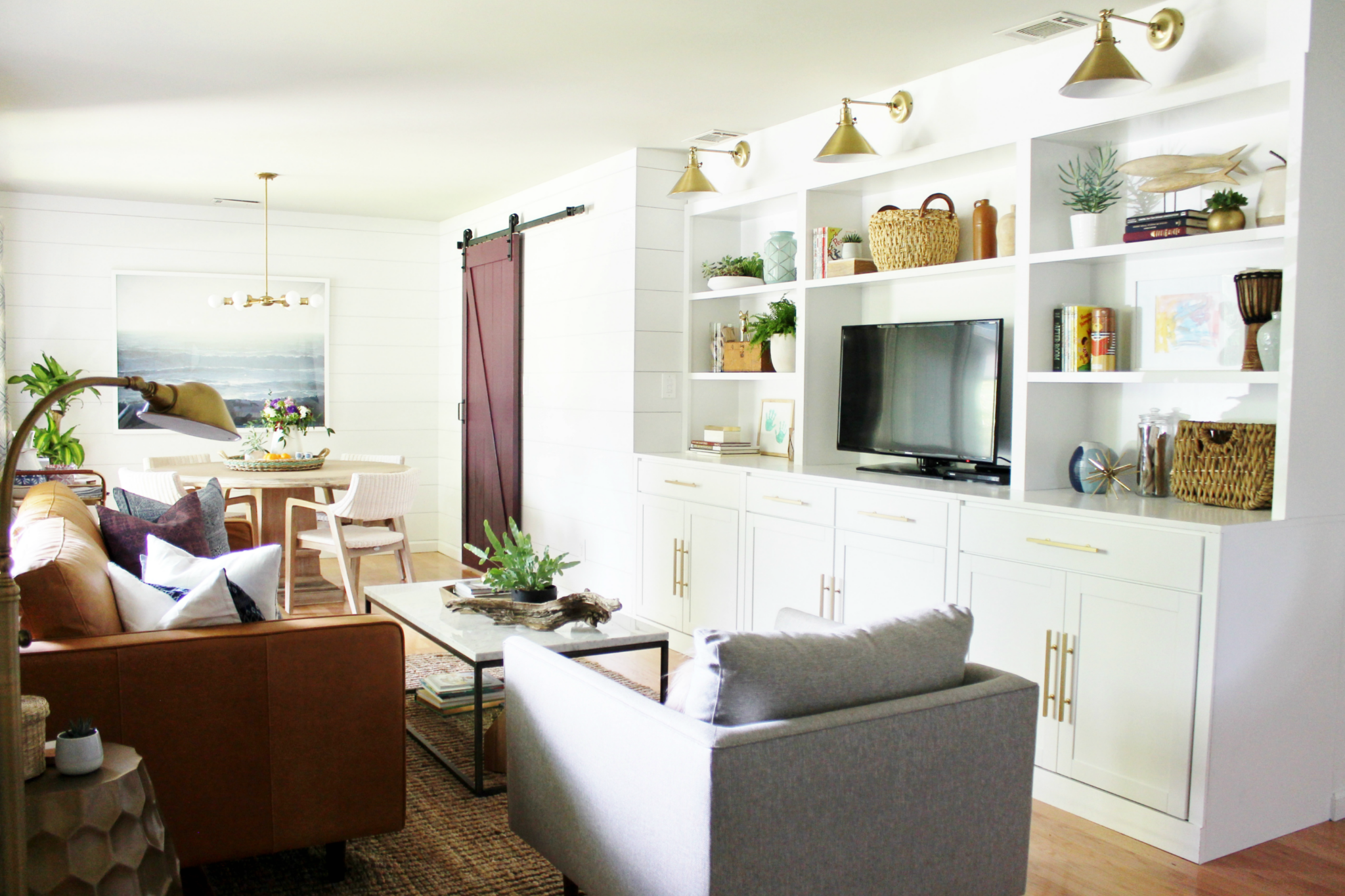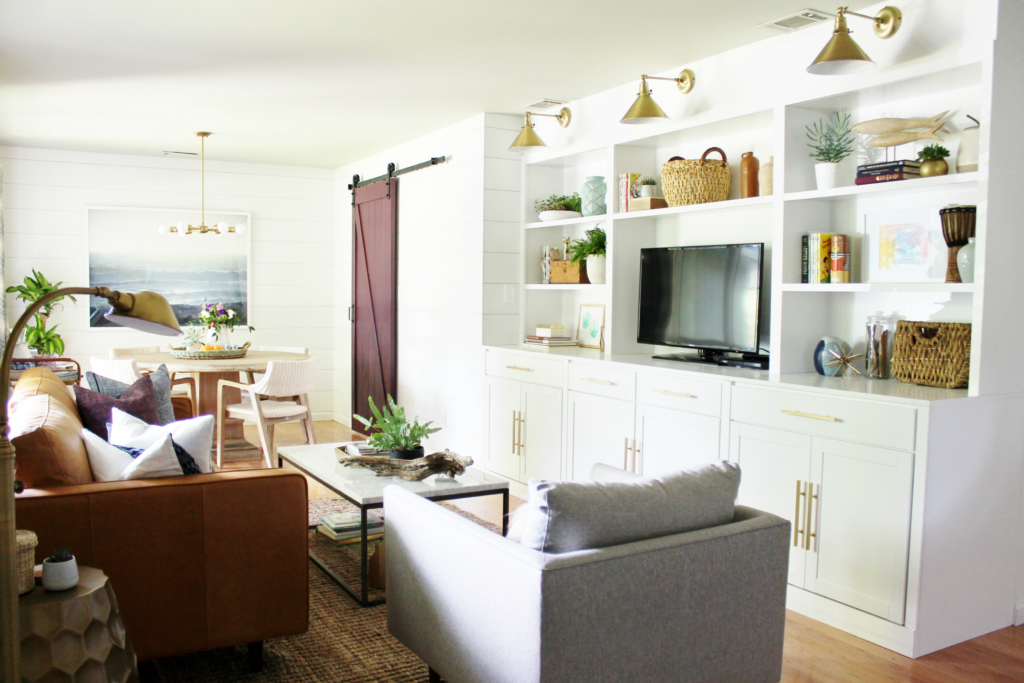 If you click below on each number, it will give you the direct link to the products we used from Lowe's….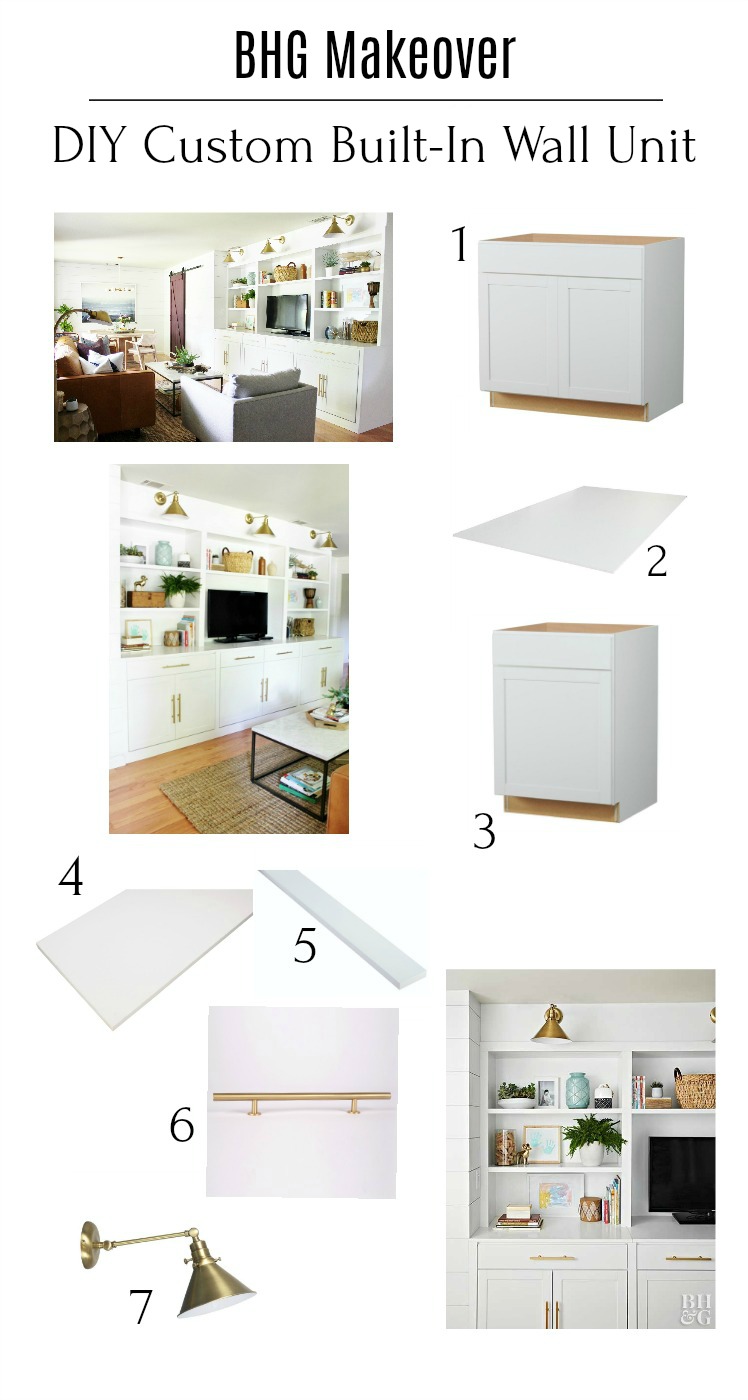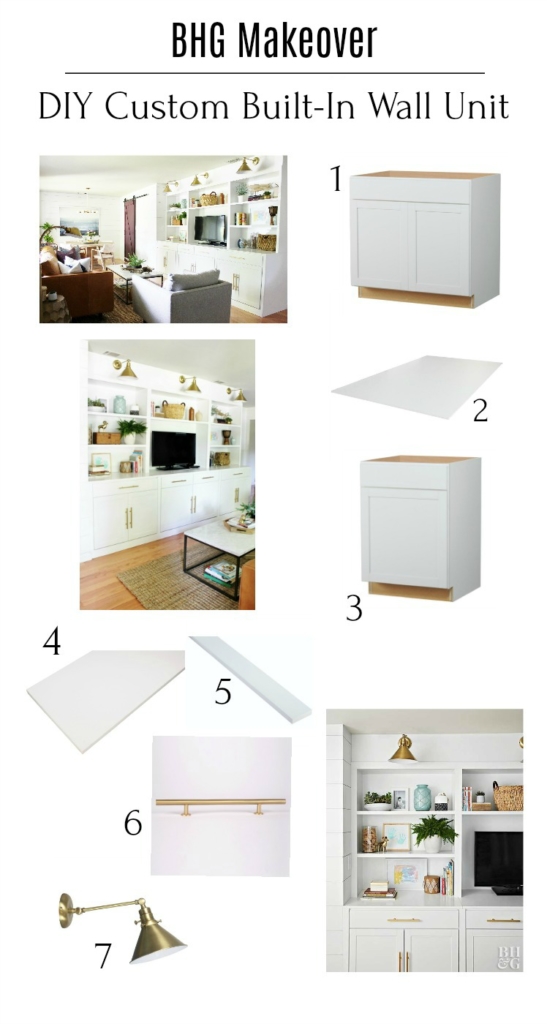 1/2/3/4/5/6/7
The sconce is sold out right now but you can look at THIS one or THIS one. He used melamine but you can use another MDF, like Birch, just be sure it has a smooth finish.
Robert took my pitiful sketch and gave it a full blown makeover…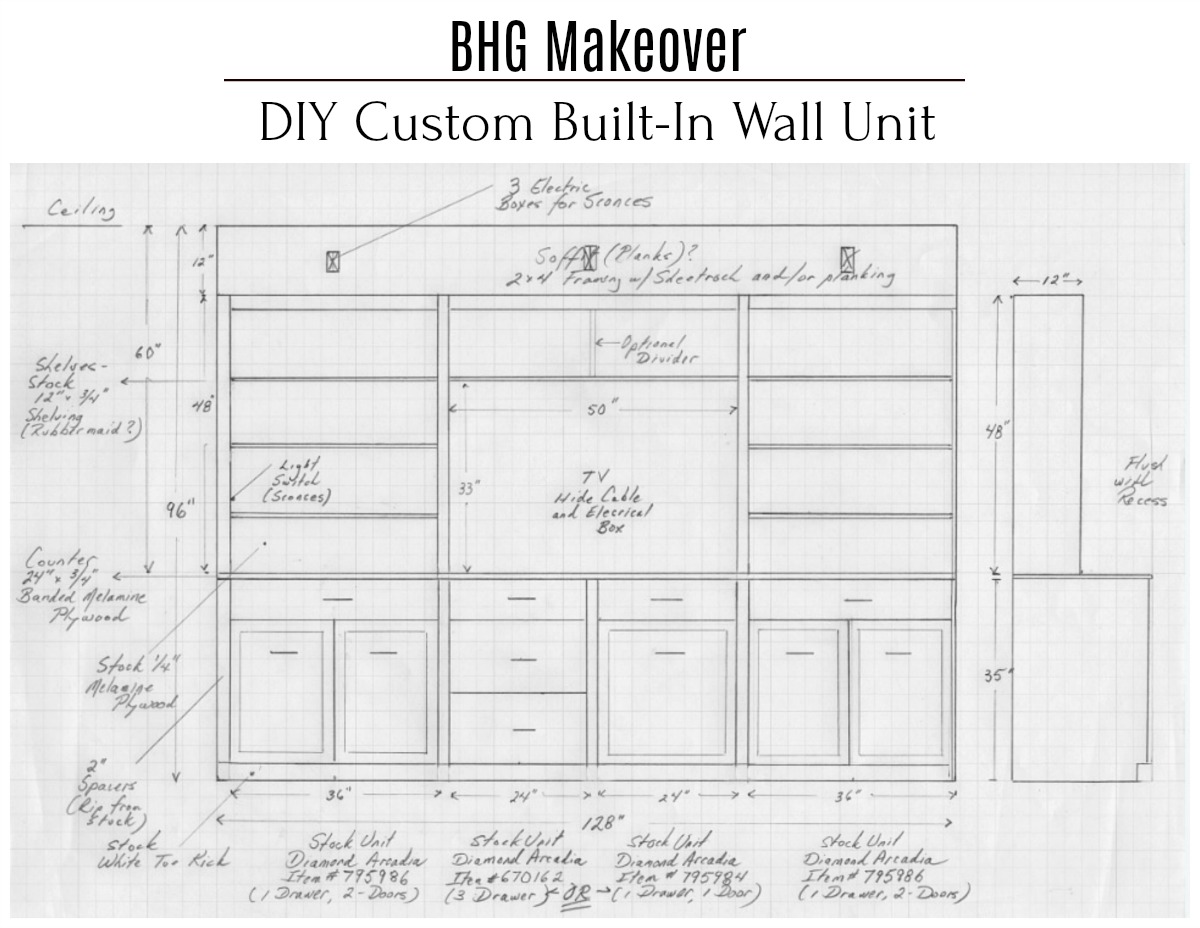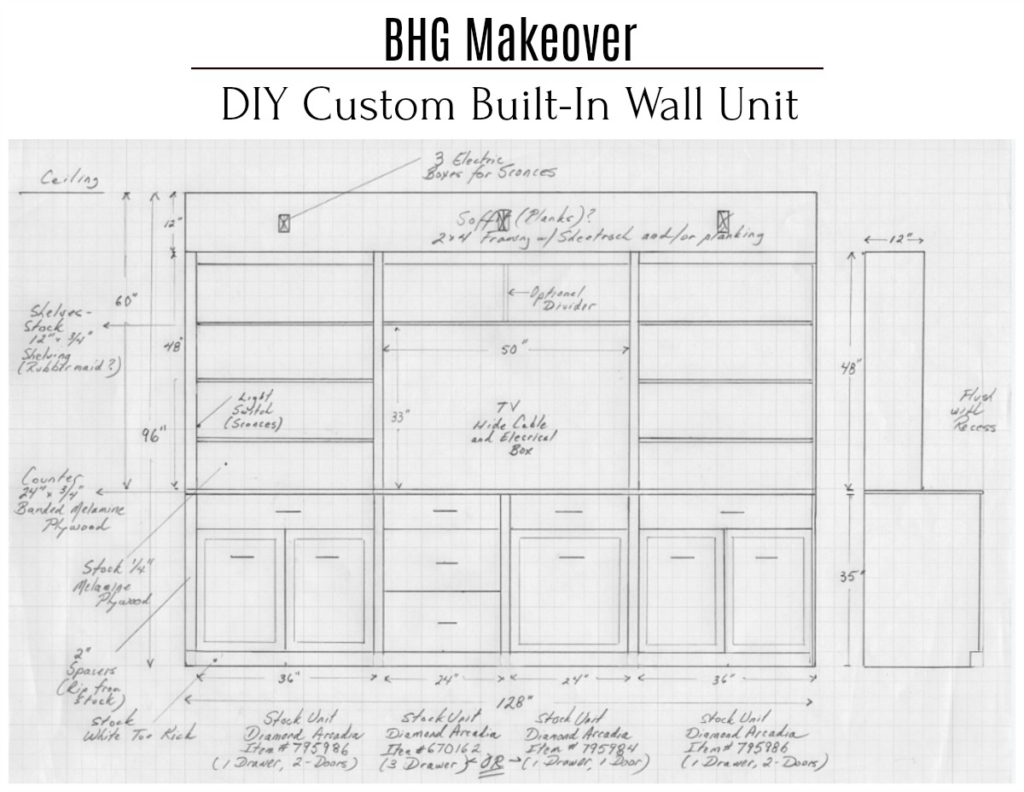 This is an in progress shot….
An after view…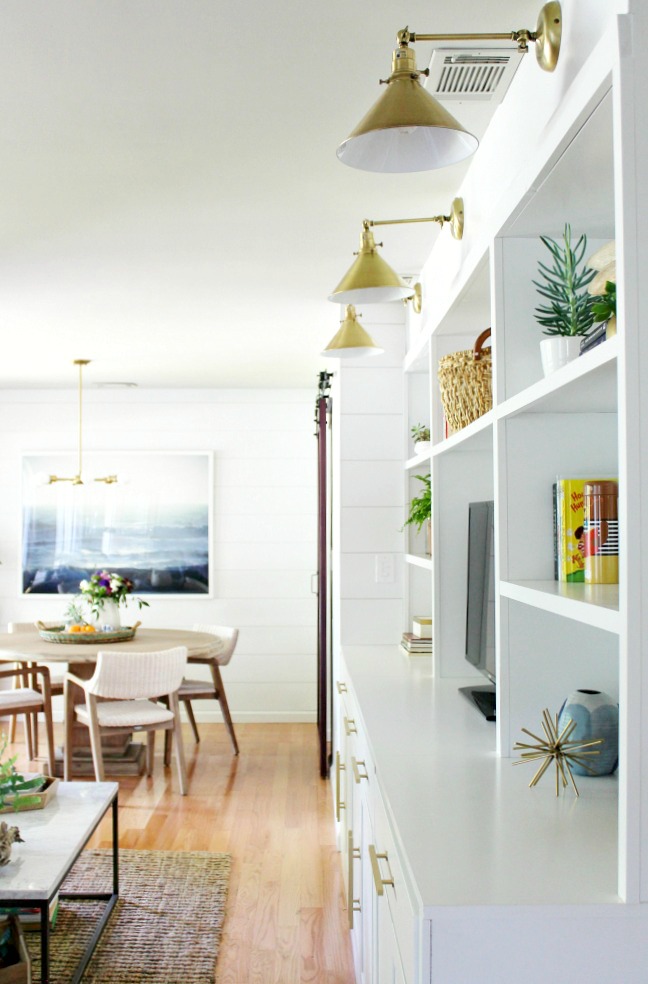 Another in progress shot…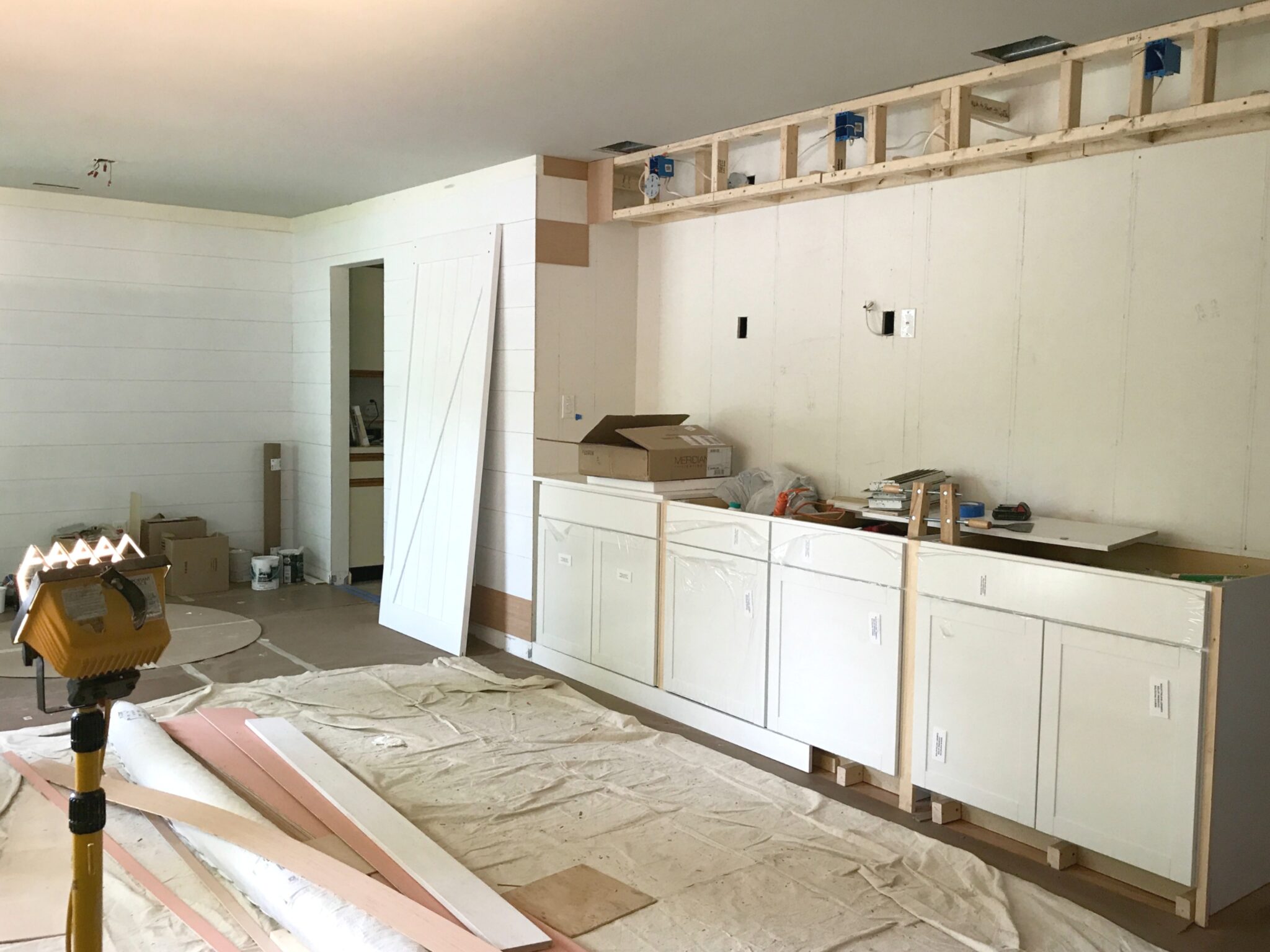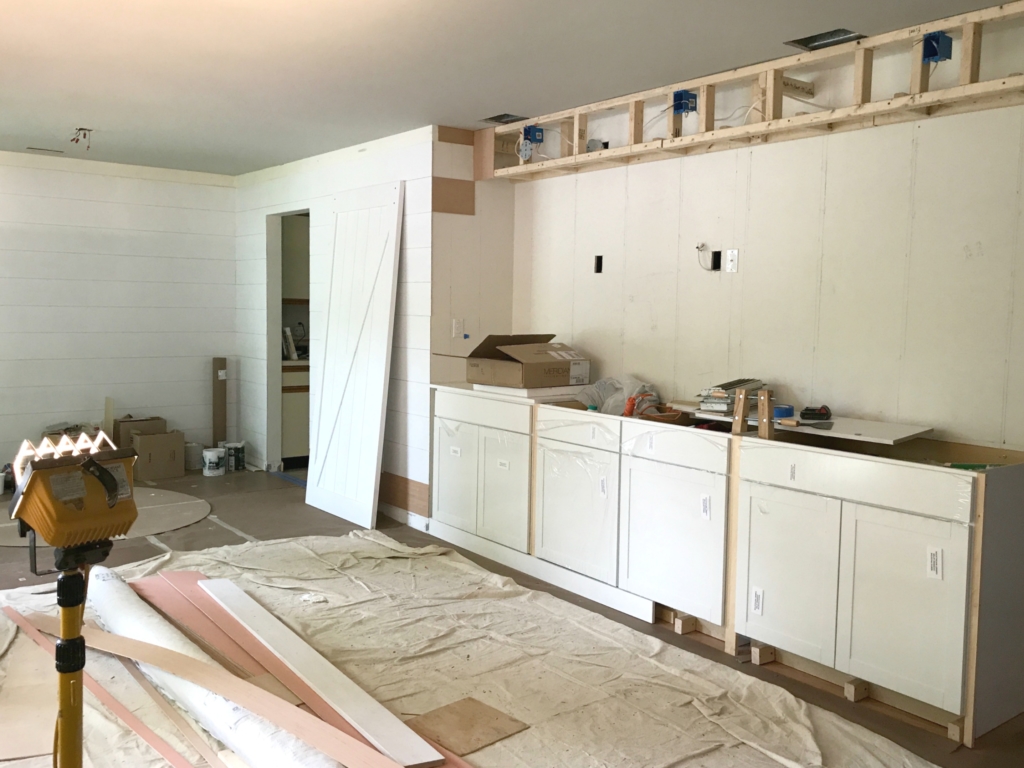 And the after….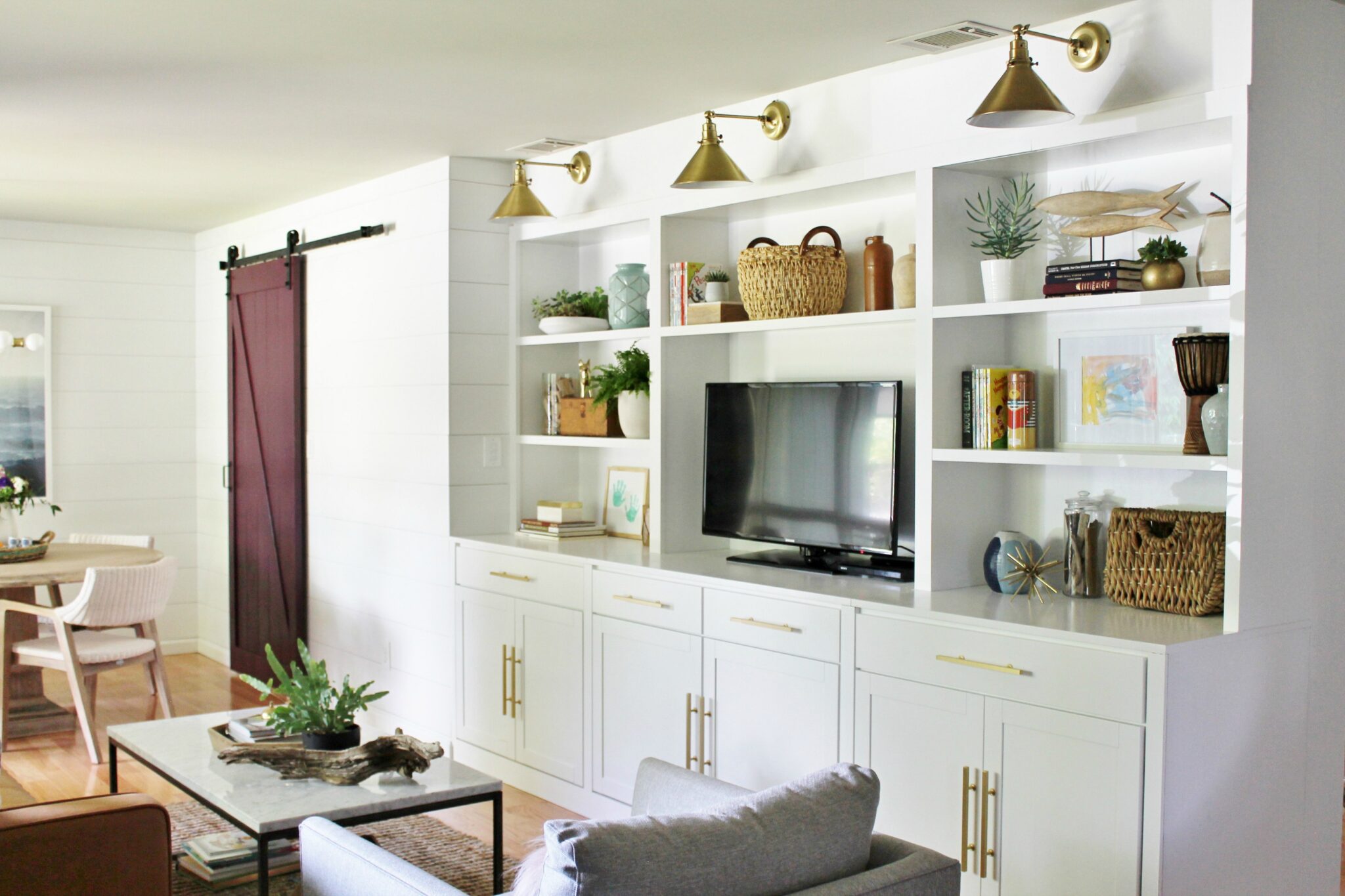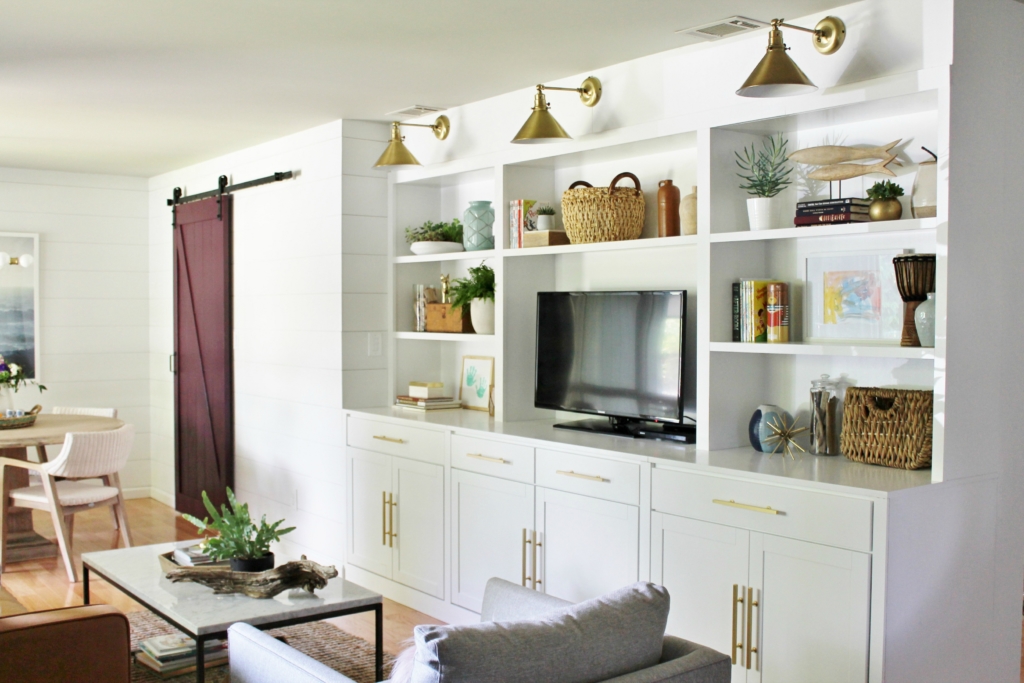 These bookcases where so fun to style. I used keepsakes, Liam's art, plants, custom photography from my friend Michele Kats and one of my favorites, is the Jenga I put in a glass jar.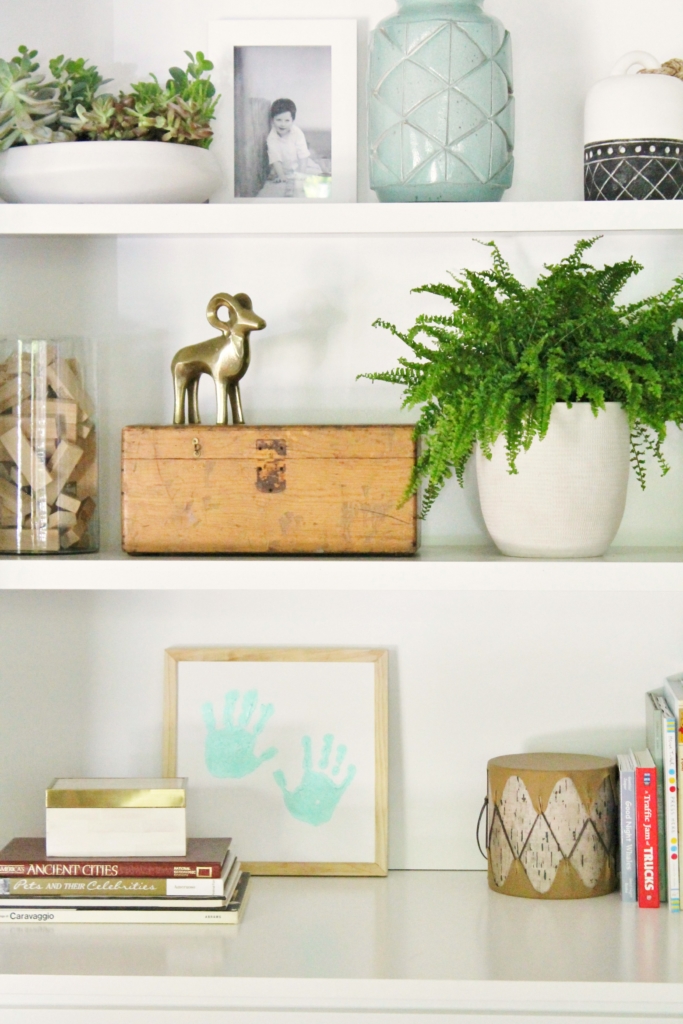 Here is s glimpse of Karen's space after she pulled up the dated carpet but before the makeover…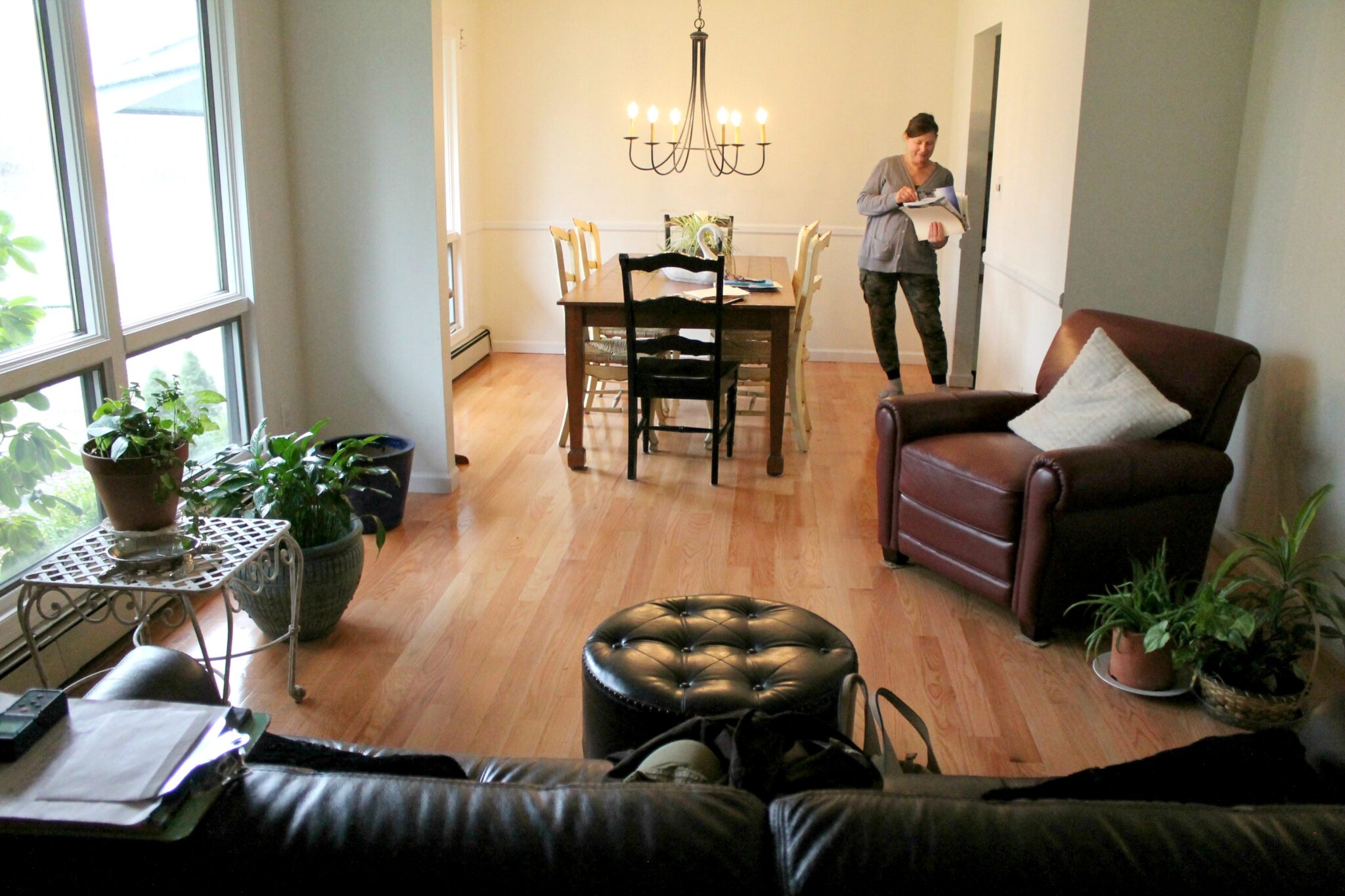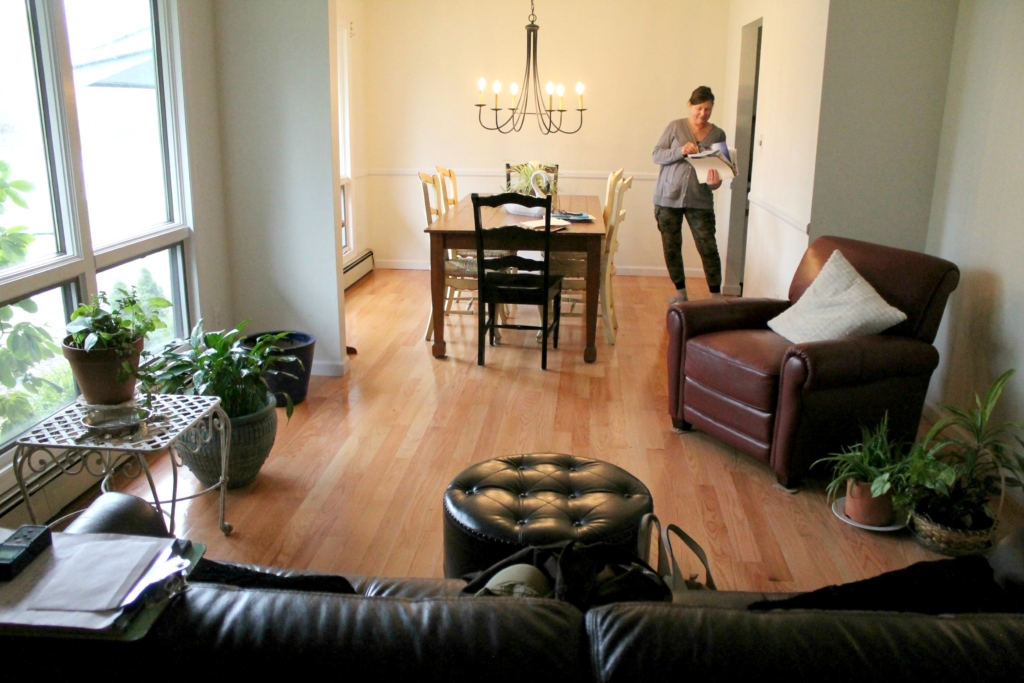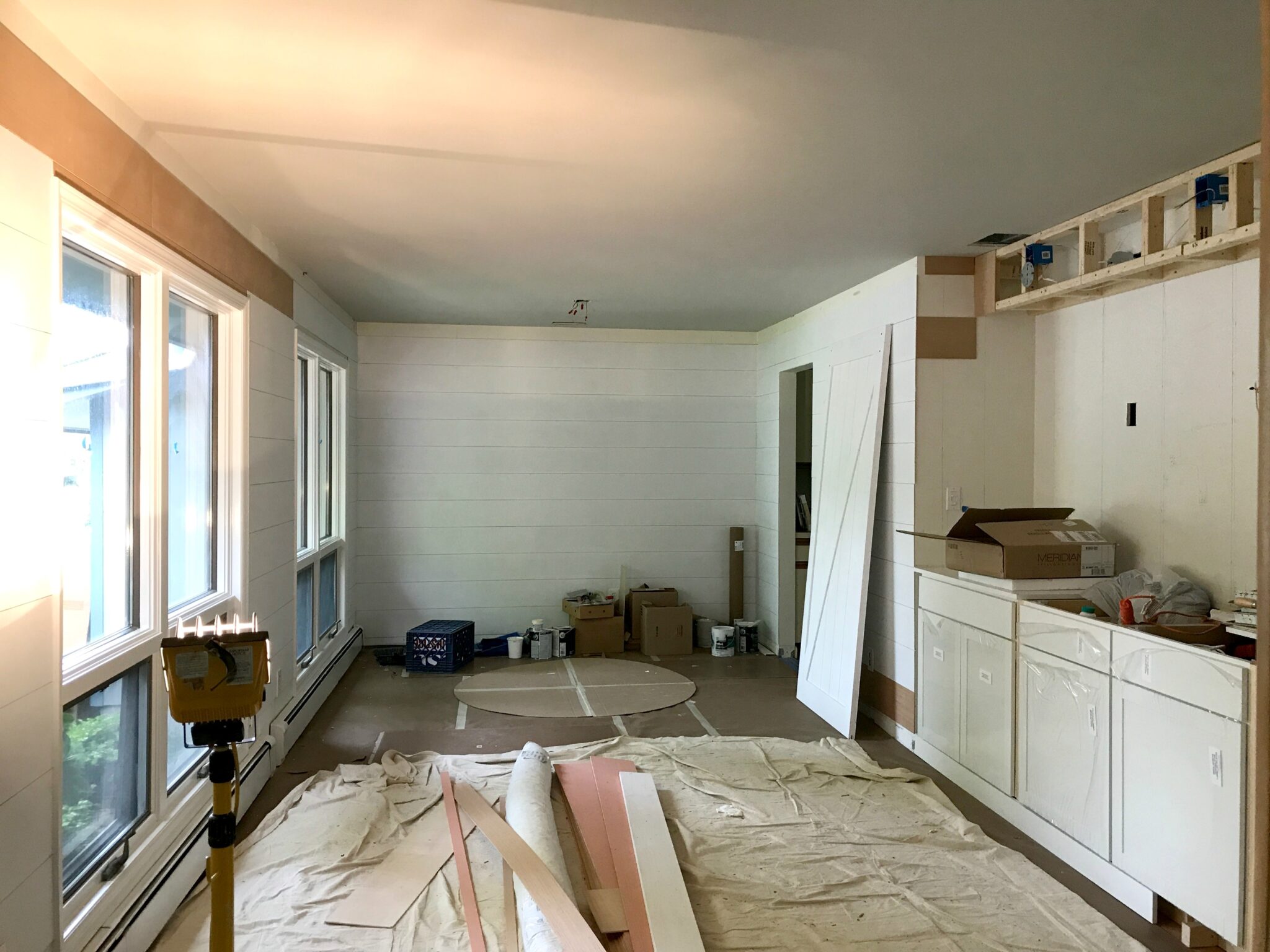 This is a night time view, which I think is so pretty.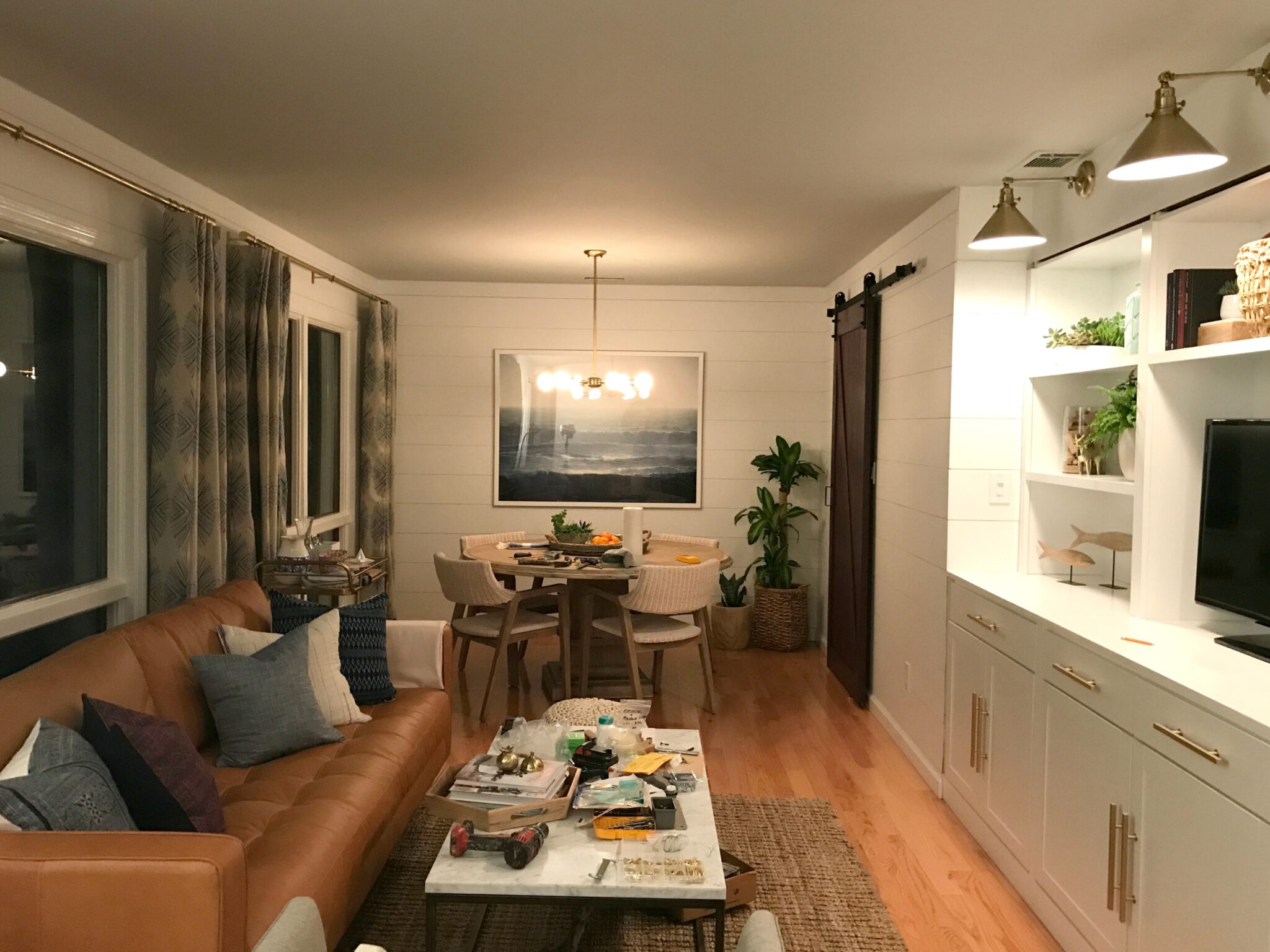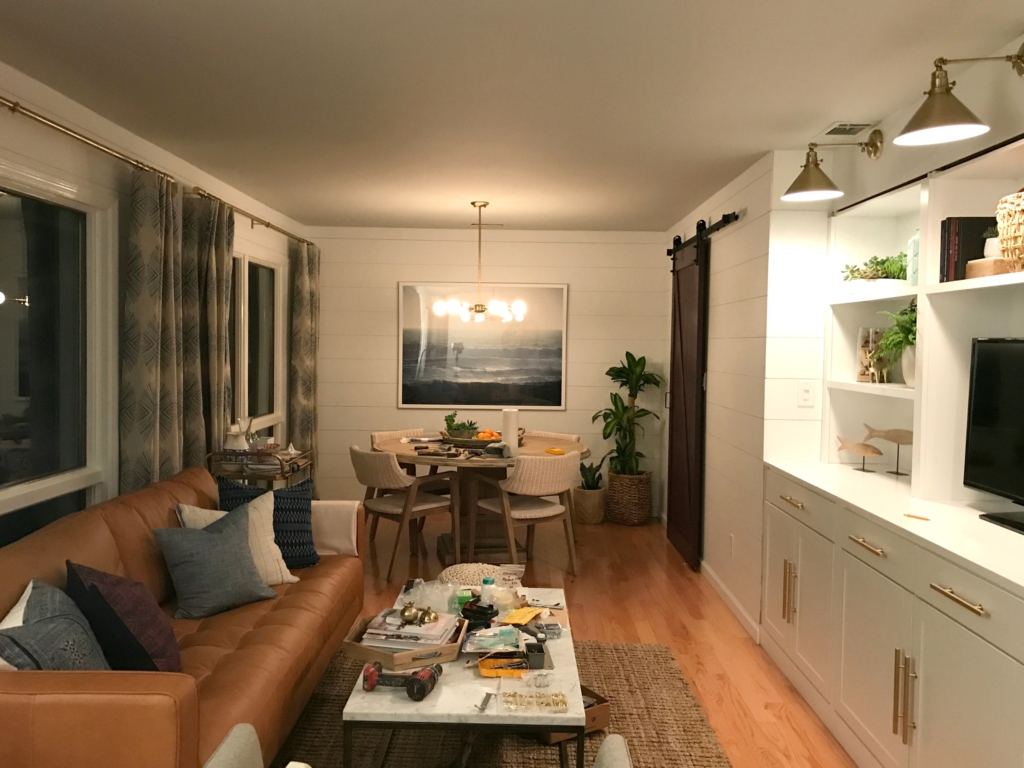 This is the night before the shoot at like 10pm. We had sent Karen and Liam to a hotel for some fun for the weekend so we could stay late. I think Robert left at 2am and got up to finish painting the built-ins at 5 am. Man, was it a whirlwind towards the end. But we both said, when it was all done that we would do it again in a heartbeat.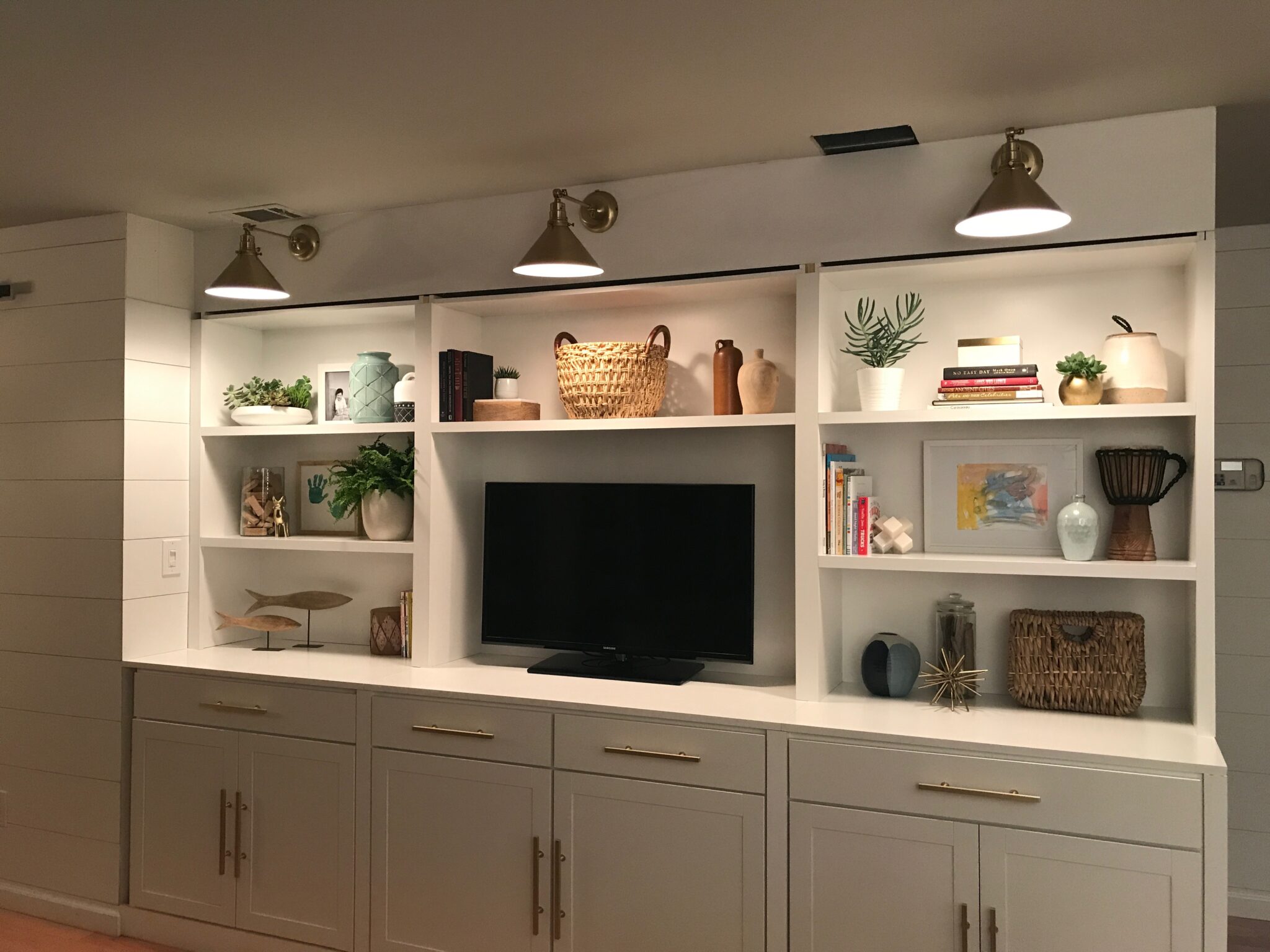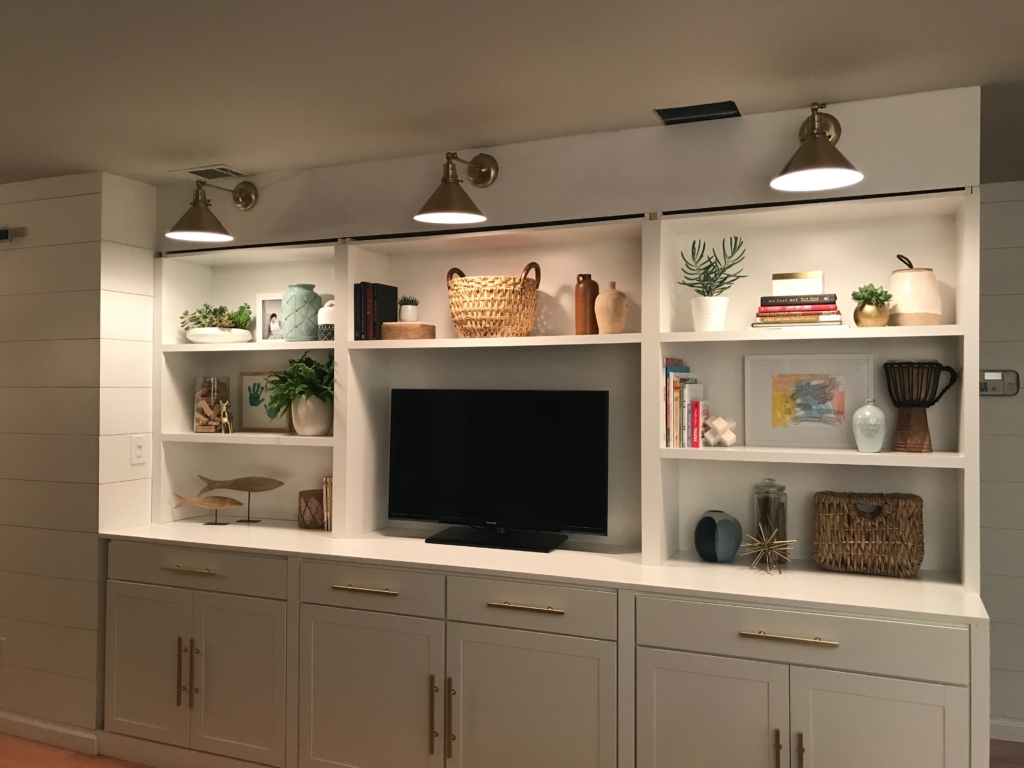 You can see my styling magic at work….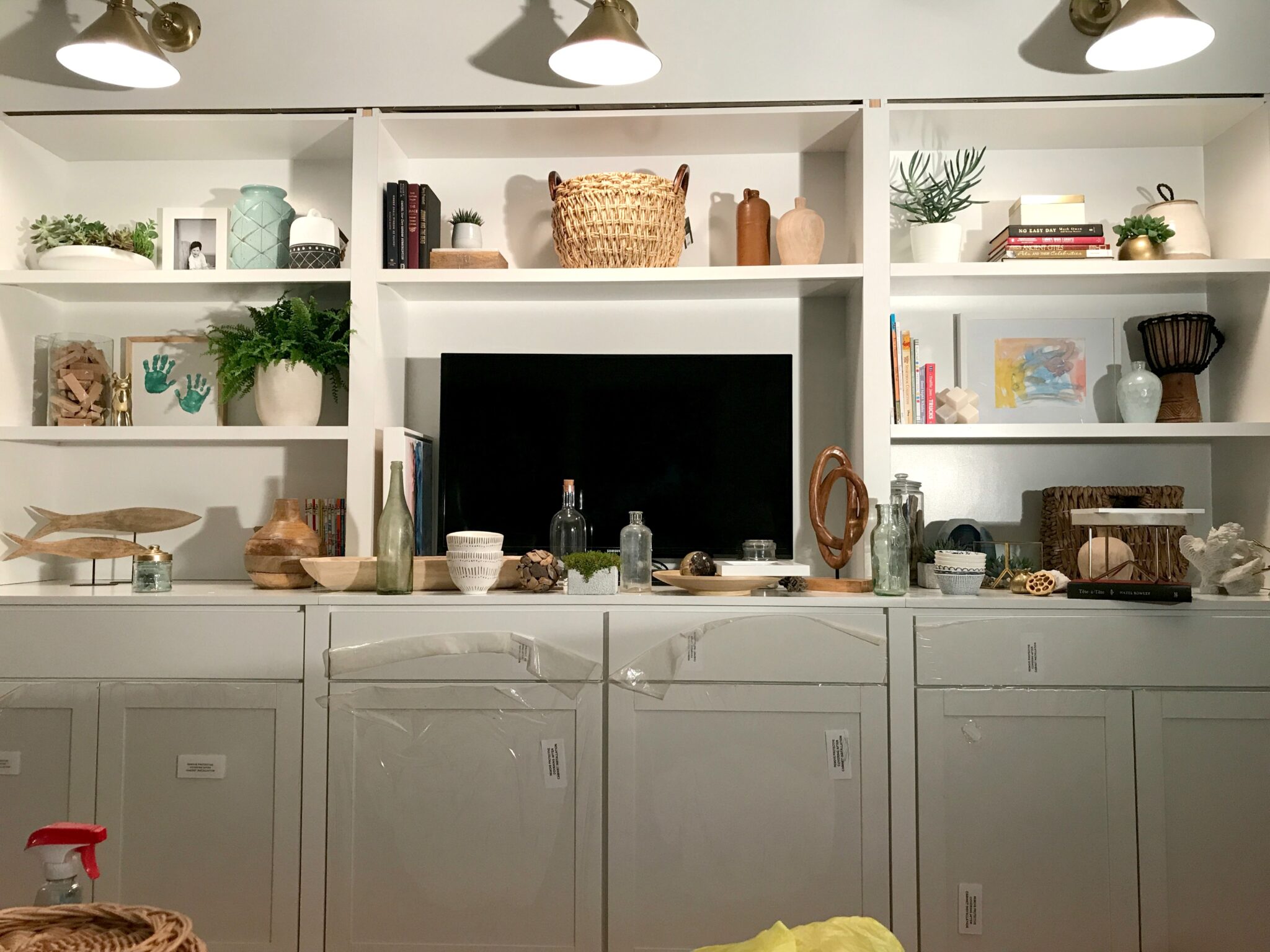 Not a great before but…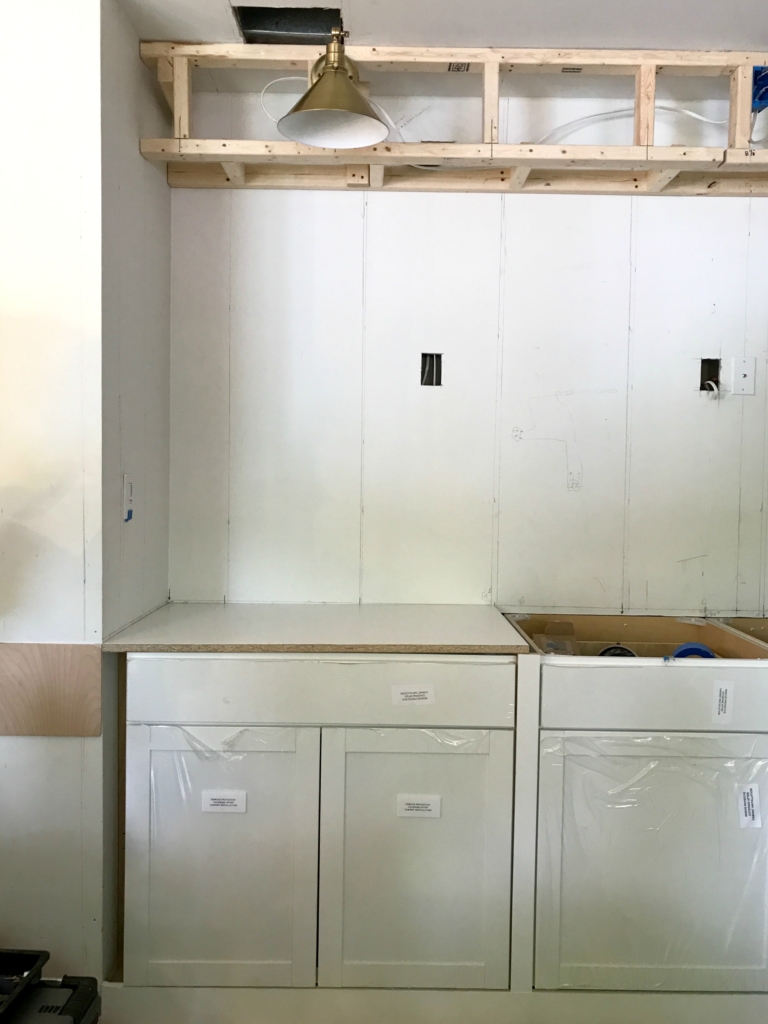 After….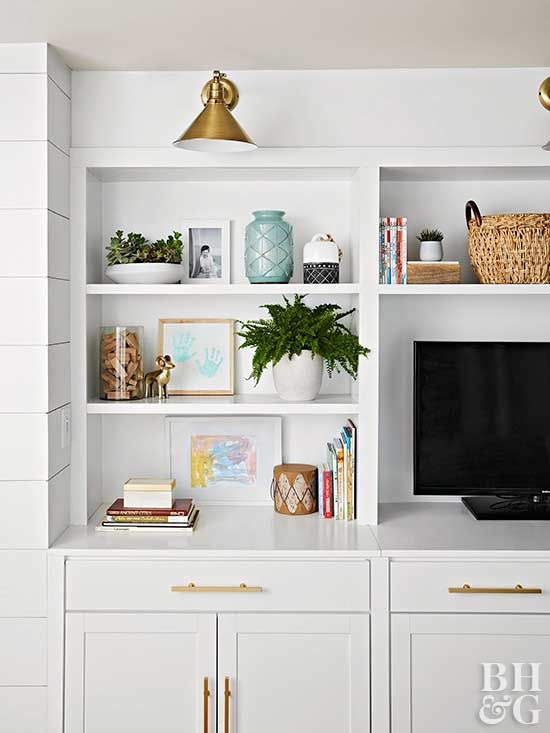 My partner, who I couldn't have done this without, Robert Harper from the East End Rebuilding Together.
You can read the FULL article on this makeover over at BHG…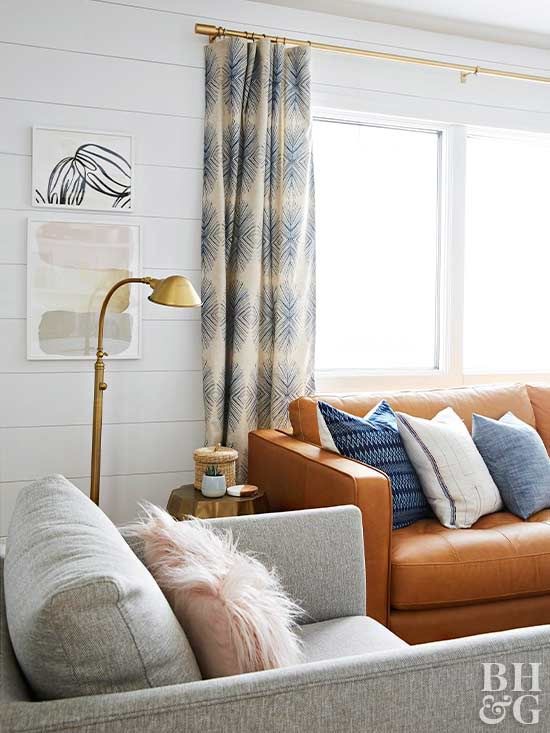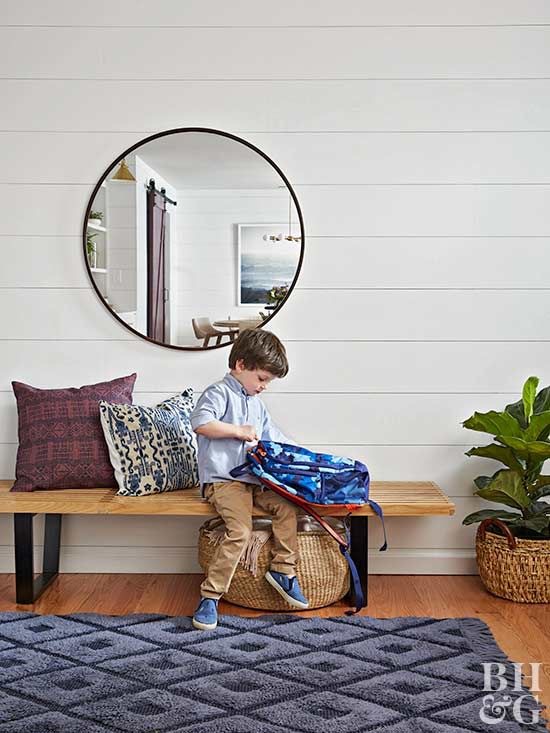 You can also find sources to this makeover HERE.
Have a happy day!!!