12 Christmas Trends 2023 You Need To Know About
These are the Christmas trends for 2023 that you need to know about before you hit the stores this holiday season. Some of these will feel familiar and evergreen, and others fresh and fun. As always, these are just a guide to help you narrow the things you like, want to buy, and what you can reuse.
1. Gingerbread Everything! This year, we're seeing the Christmas village trail off into the sunset. Well, not really. That's a bit dramatic, but you get my drift. Like any trend, less in more.
Ornaments/Gingerbread House/Gingerbread Door Mat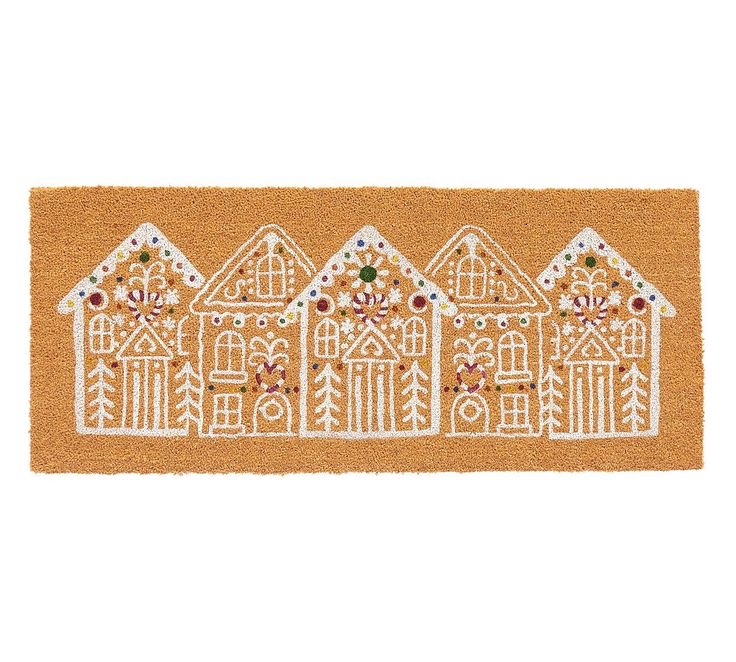 2. Gingham, for me, is evergreen, but I love seeing it this season!
gingham napkins/gingham pillow
3. Specialty ribbon and paper always take the holidays up a notch.
4. Clip-on candles for your Christmas tree are still a thing of the present. There are cheaper versions on Amazon, like these clip-on Christmas candles. You get 20 for around the same price.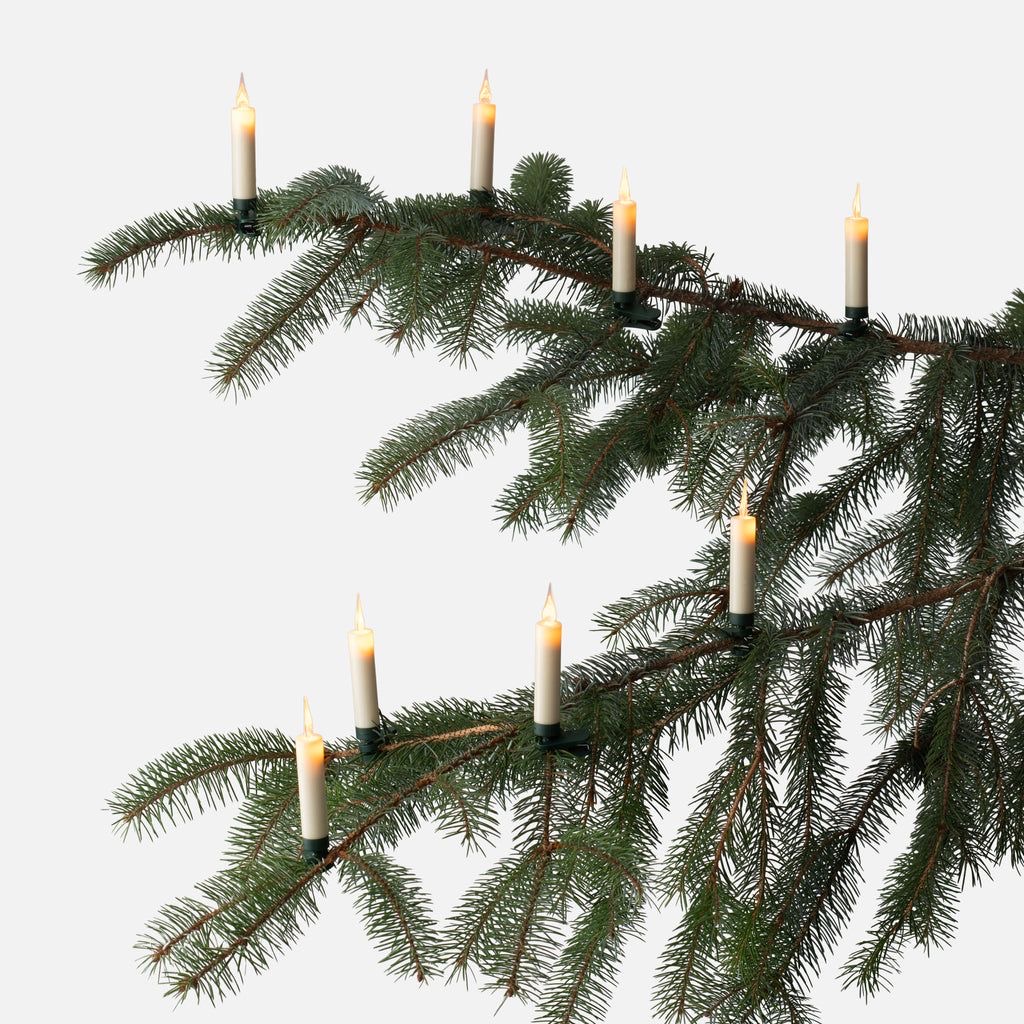 5. Paper decor and ornaments are also an evergreen trend and have nostalgic roots. But this year, the creativity has been taken up a few notches. We're seeing large accordion-style Christmas trees and smaller ones too, and honeycomb ornaments.
Paper Trees/ Large Paper Trees/Paper Ornaments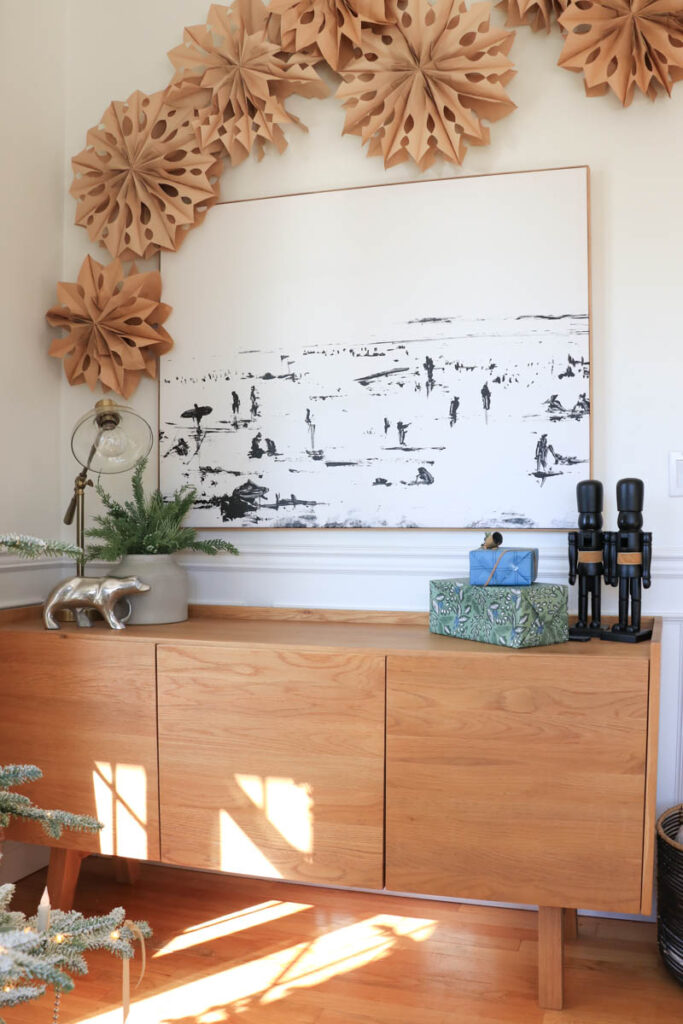 6. The Christmas console table is a trend this holiday season, and there's a new mantel in town.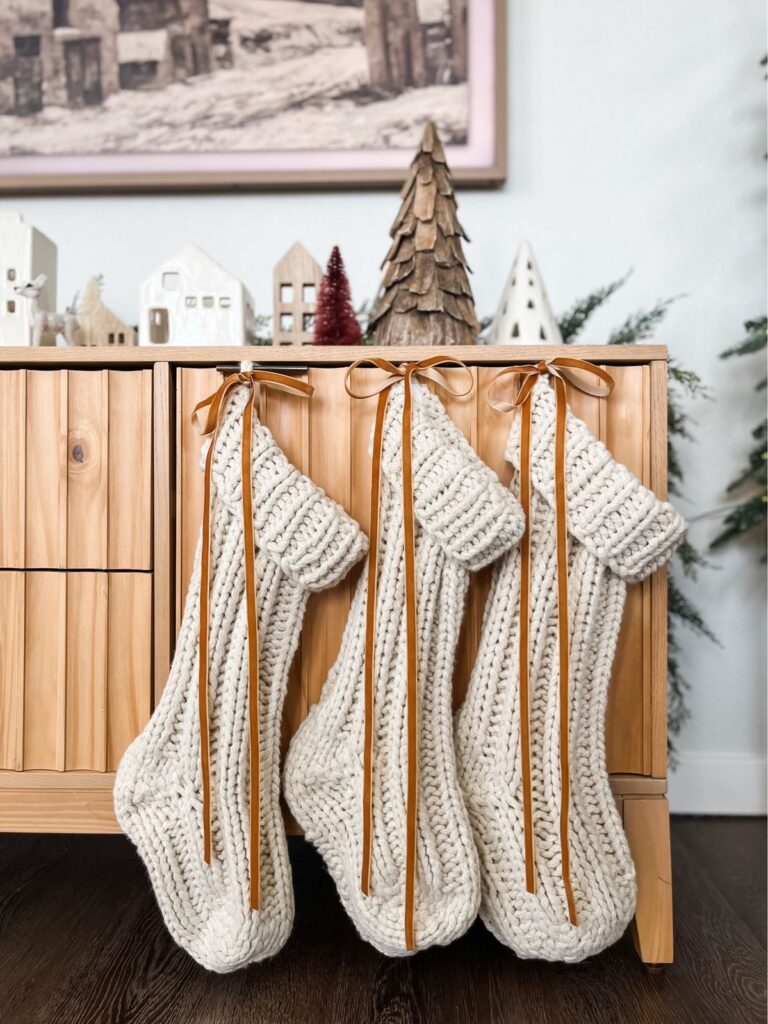 Christmas Console by Where Heart Resides/ West Elm
7. Blown glass or artisan-style glass ornaments and decor are a classic, but we'll be seeing lots of them this season.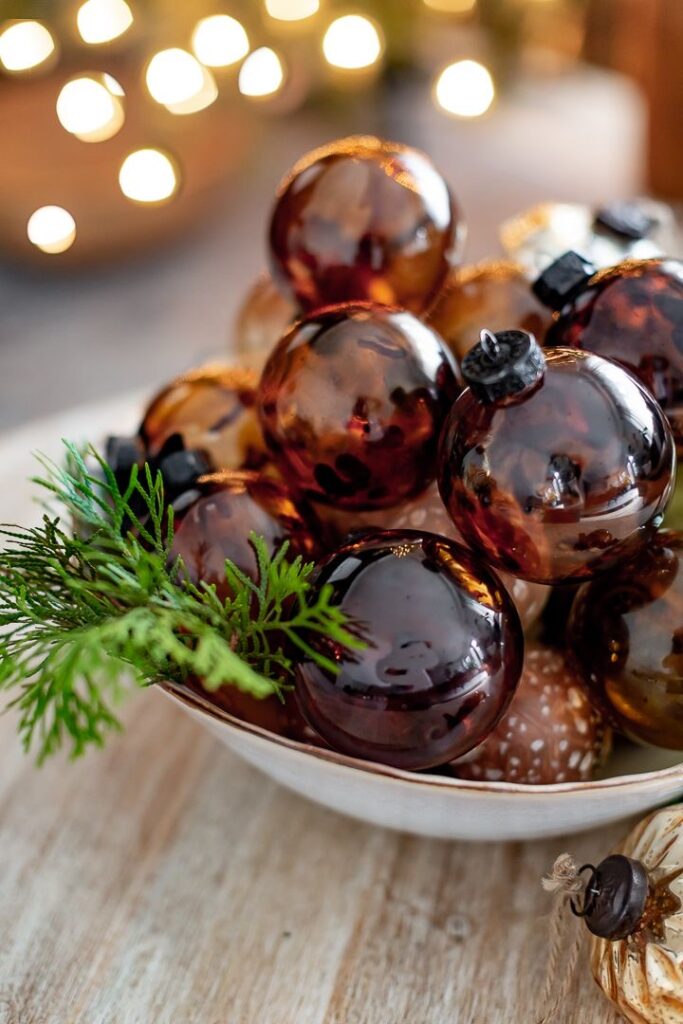 Beautiful stained glass amber ornaments by Lucy at Craftberry Bush.
8. Botanicals + florals are always an unexpected statement during the holidays. To me, they are nostalgic and evoke romance. These are always a yes for me!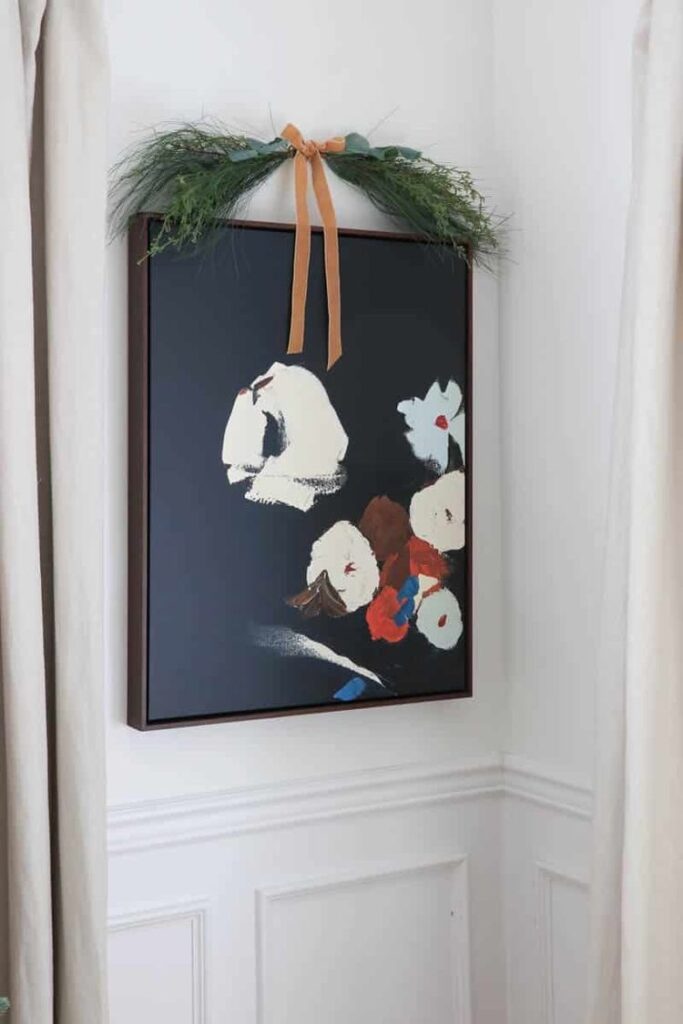 Botanical ornaments by Erin Schultz Art
9. Grandpa's Cabin is a hot decorating theme this year. Think vintage, simplicity, nostalgic, cozy layers, and bringing the outdoors in.
10. Birch decor is back but use it sparingly. I have a few DIYs I'm excited to share this season, so stay tuned.
Birch Trees/Birch Candle Holder
11. Coastal decor always has a special place in my heart because we live across from the bay but as a concept. That means using rattan, blues, knits, linen, and seaside finds but in a classic way.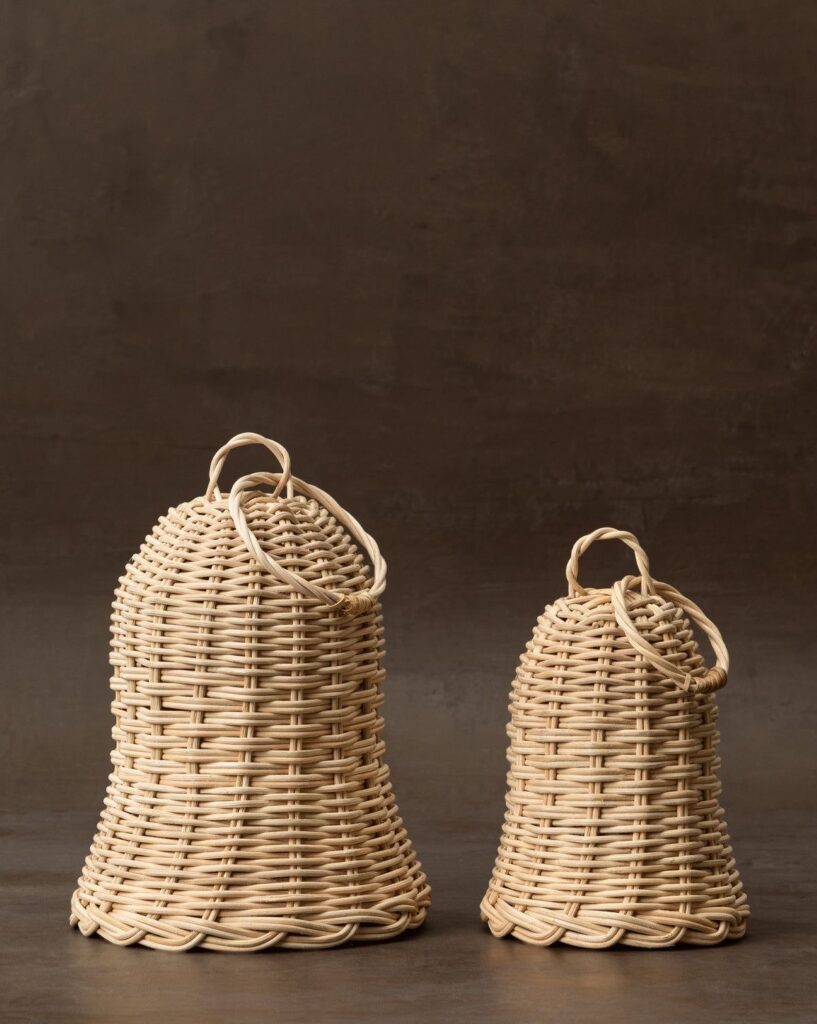 Rattan Bells/ Via ETSY/ Velvet Pillow
12. Texture on everything, including ornaments! We're still seeing sherpa, boulce, velvet, faux furs, and knit. Last year the velvet ornaments were a hit, and the fanfare continues.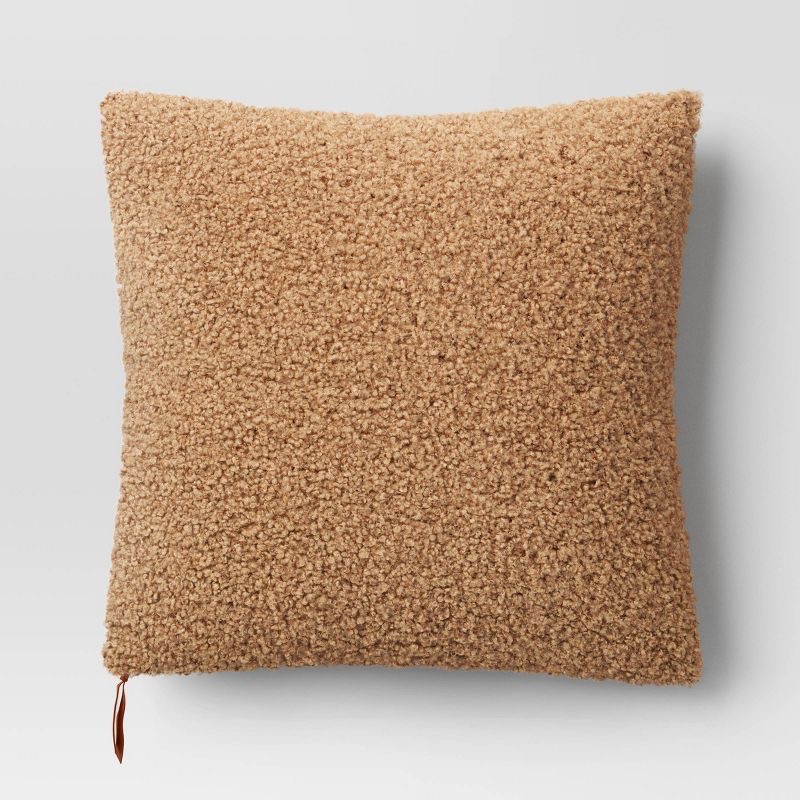 Pillows/ Flocked Ornaments/ Stockings
This post contains affiliate links.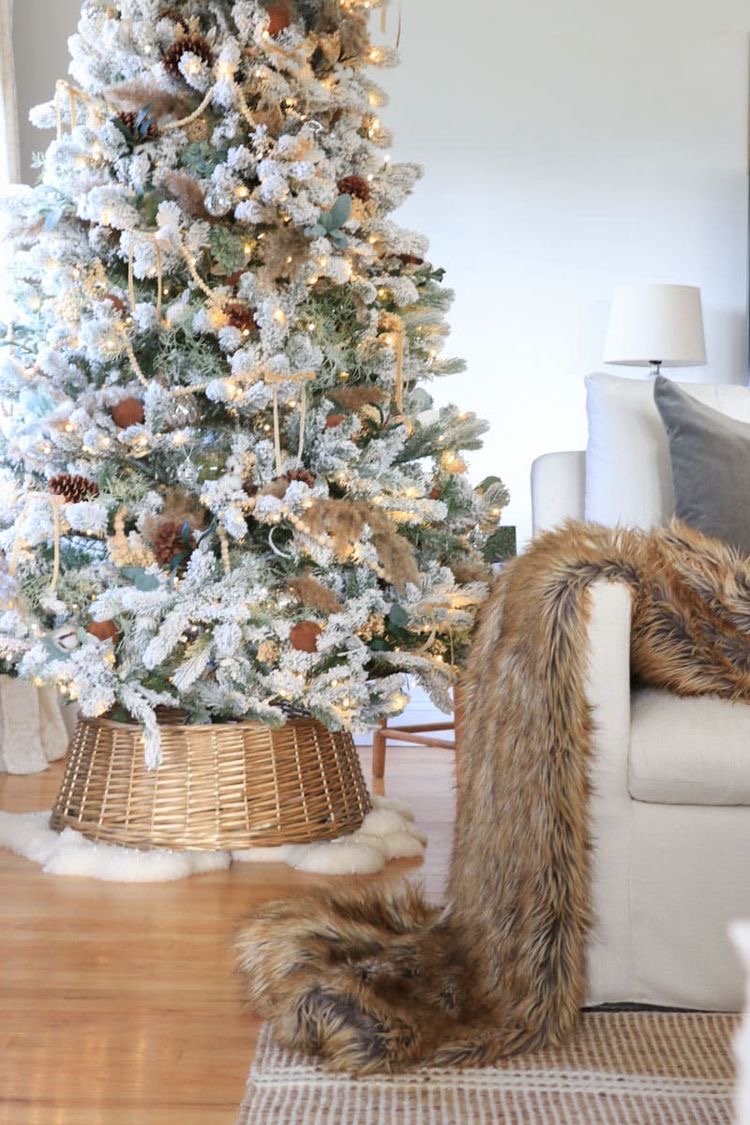 You can shop the post below.