DIY Christmas Decor Idea-Gilded Candleholders
We all know Christmas decor can get pricey, especially without a plan or a budget. Luckily, I have both this year with a Christmas plan and somewhat of a budget when it comes to holiday decor. Every year, I swear less is more, and then I get caught up in all the trending Christmas items. One of the trends I'm loving this year is gilded decor, but not the price tag. So, let's make DIY gilded candleholders like these at Anthropologie for a fraction of the cost.
A big thank you to Kristen at Ella Claire for organizing this Seasons of Home group. I'm so thrilled to kick off the first holiday post of the season with some exceptional Christmas decor ideas. Be sure to follow to the end, where you" find my blogger friends' posts.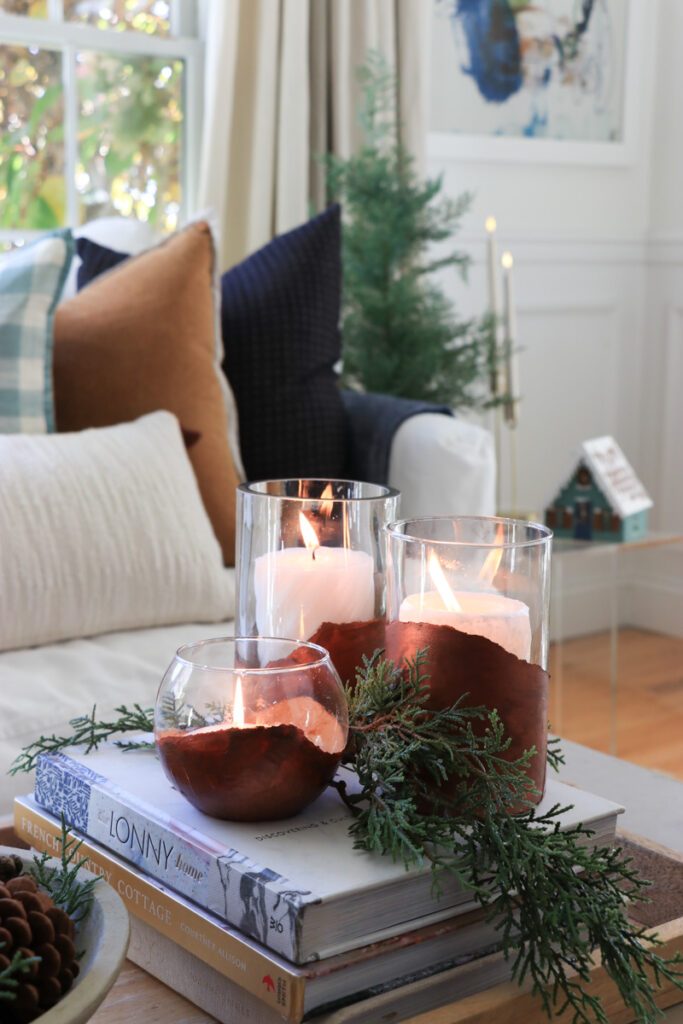 I used something unexpected to create a gilded look on these candleholders. You'll never guess! Okay, I won't gatekeep any further. I used plain old craft paper and a little paint to create the look of gilded copper.
The best part about this project is you can reuse your old glass cylinders or hurricanes or head to the thrift store. Most of you have craft paper, but if not, use a coupon at your local hobby store. You'll also need Mod Podge, but you can use Elmer's if that's what you have. the goal is to create this look as cheap as possible. You will need two copper paints, a base milk chocolate color, and a dark brown for depth. All the sources for this project are near the bottom of this post.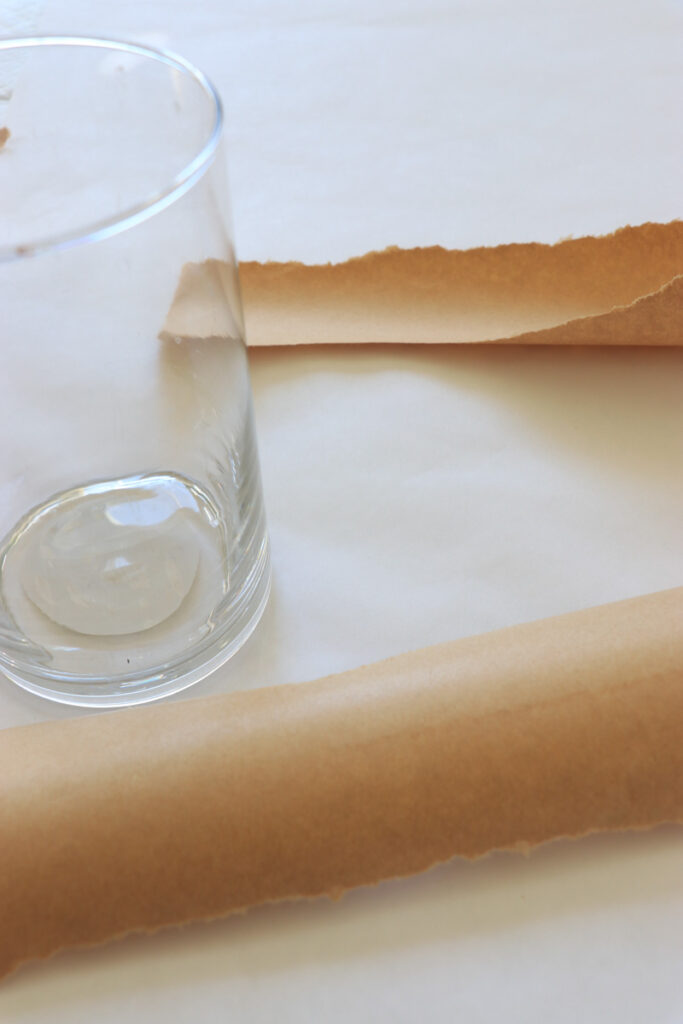 You'll start by ripping strips of craft paper. You want them to range from 1.5″ to about 4″ and wavy. Then you paint the base in a light brown, then layer in the copper colors.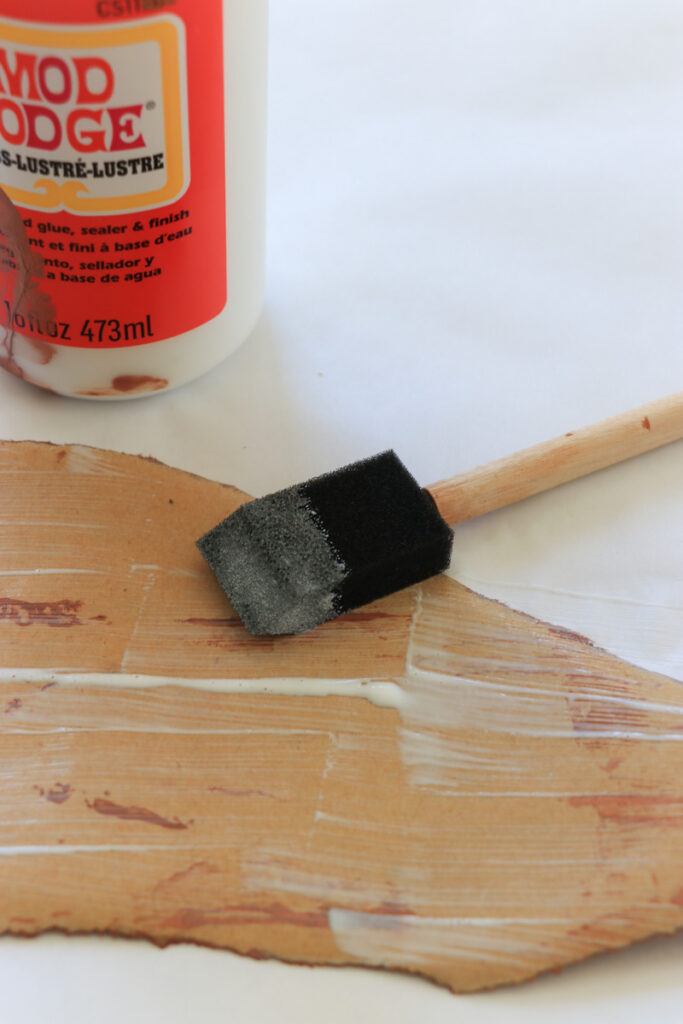 Once it is dry, you can paint the glue to the back and apply it to the lower portion of the glass container. Once that is dry, you can trim any excess off the bottom. This is a great time for touch-ups or to add some dark brown for depth. I use a paper towel and dab it off. I did the bottom as well, but no one will know if you skip this part.
You can also watch the video tutorial on how to make DIY Gilded Candleholders with craft paper.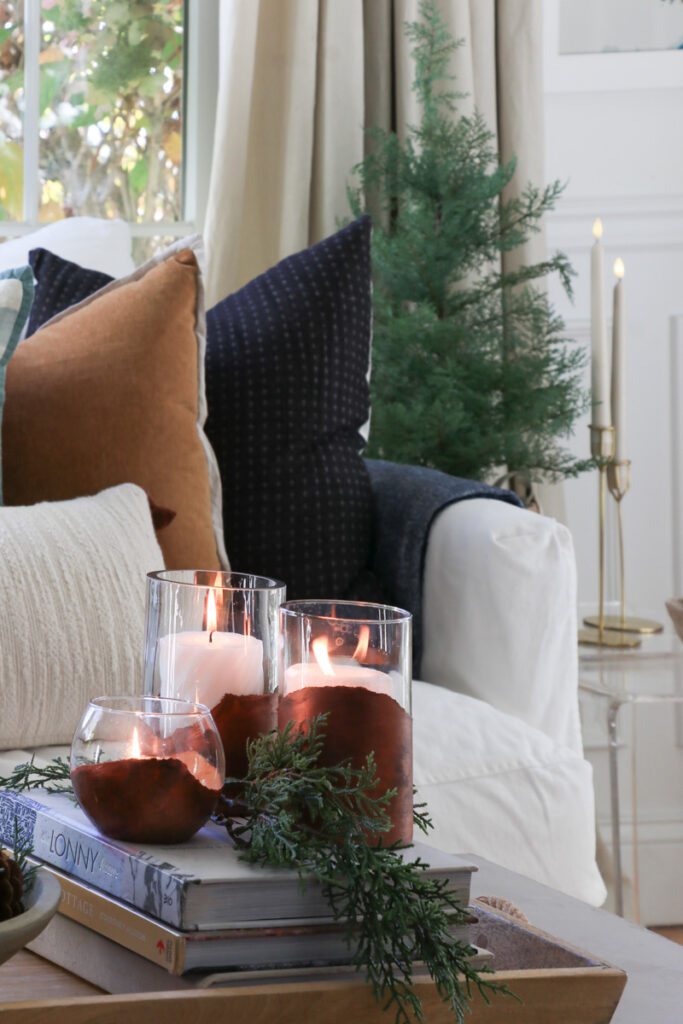 You can shop the post below,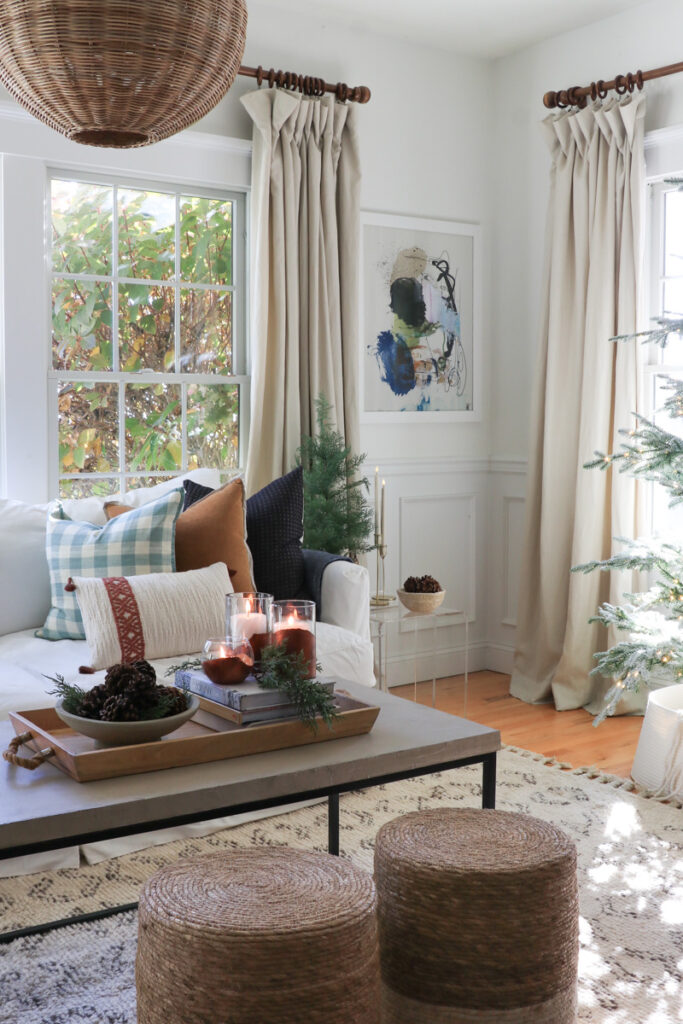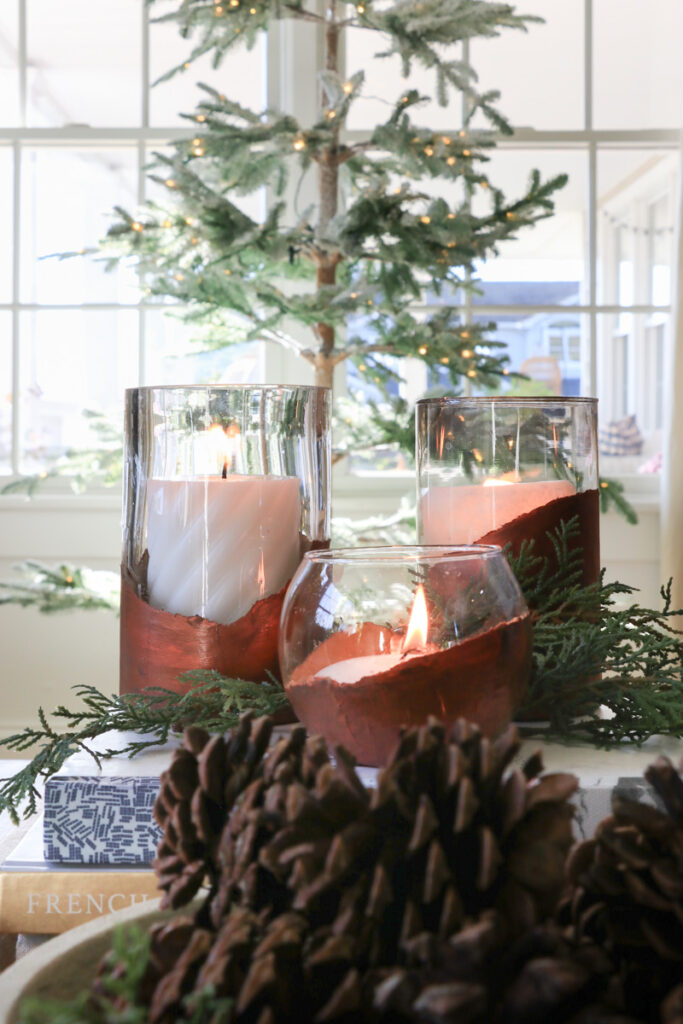 It's really that simple. What do you think? I think it looks like real copper. Another plus, this decor can transition into winter seamlessly.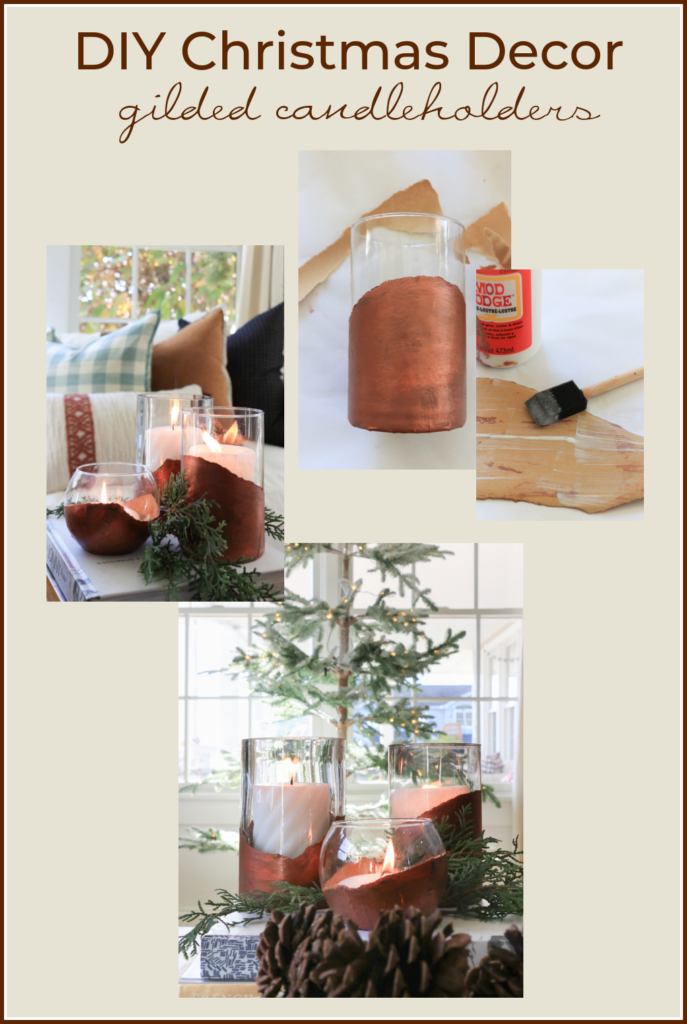 Free Printable Santa Claus Painting by Ella Claire & Co. | Faux Bronze Christmas Ornaments by Craftberry Bush | Simple Natural Christmas Ideas by French Country Cottage
DIY Glass Hurricane Candleholder And Other Budget Friendly Christmas Mantel Ideas by Zevy Joy | Illustrated Gingerbread Recipe Printable by Handmade Farmhouse | DIY Christmas Decor Idea-Gilded Candleholders by City Farmhouse
Have a happy day, friend!