New Family Room Curtains-Who Wore it Best?
Like most homeowners I never feel like my house is ever done. I am always looking for ways to make it feel fresh and new. Our taste, style and what inspires us is in a constant state of flux and evolution. And with that comes the innate need for change. With that being said I bought new family room curtains! I switched out my blue linen ones for white washed cotton ones. After squirrelgate I knew at some point I would need to relinquish them as they were badly marred from the now comical event.
These are the new curtains from West Elm, the after…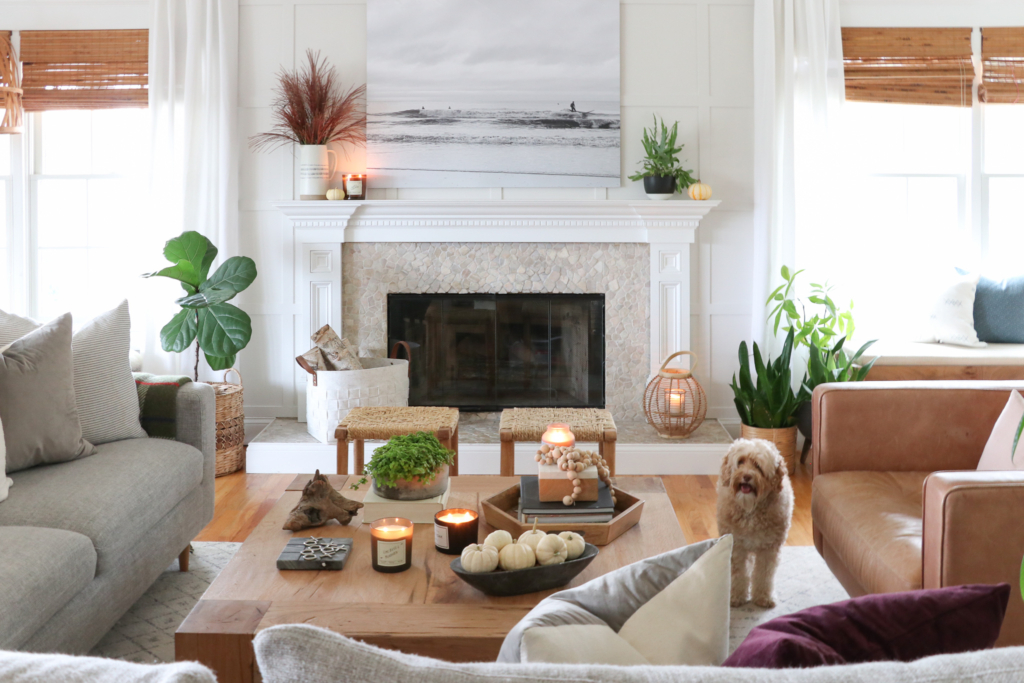 These are the old ones from Home Goods which I loved…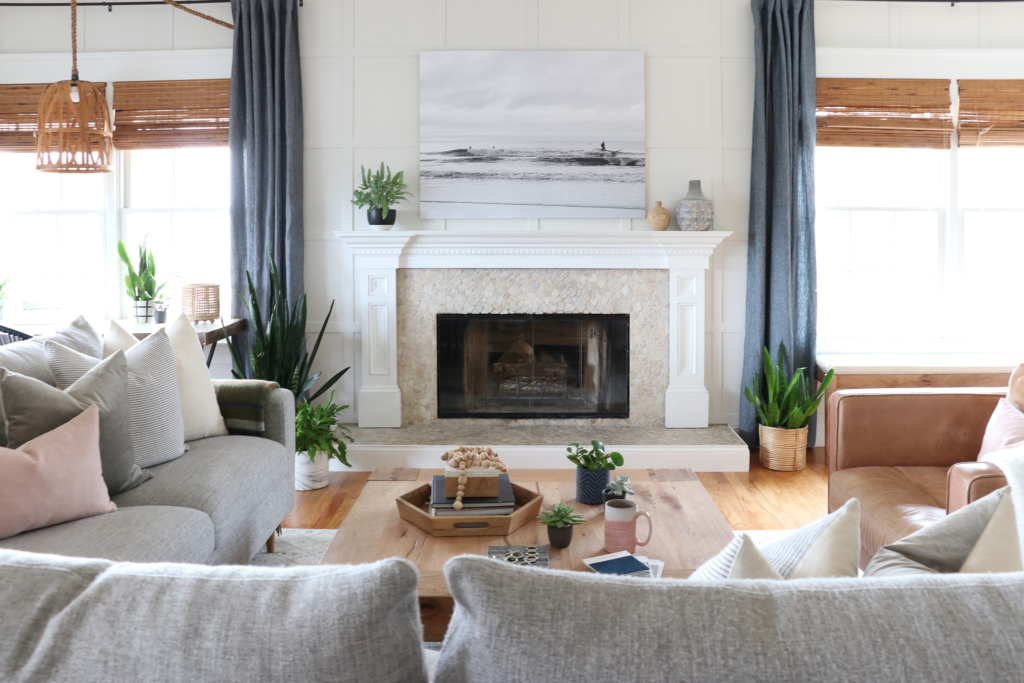 Here is a fun tutorial on how to create a fun centerpiece with grass from your yard. You can also check out the board and batten  grid wall HERE.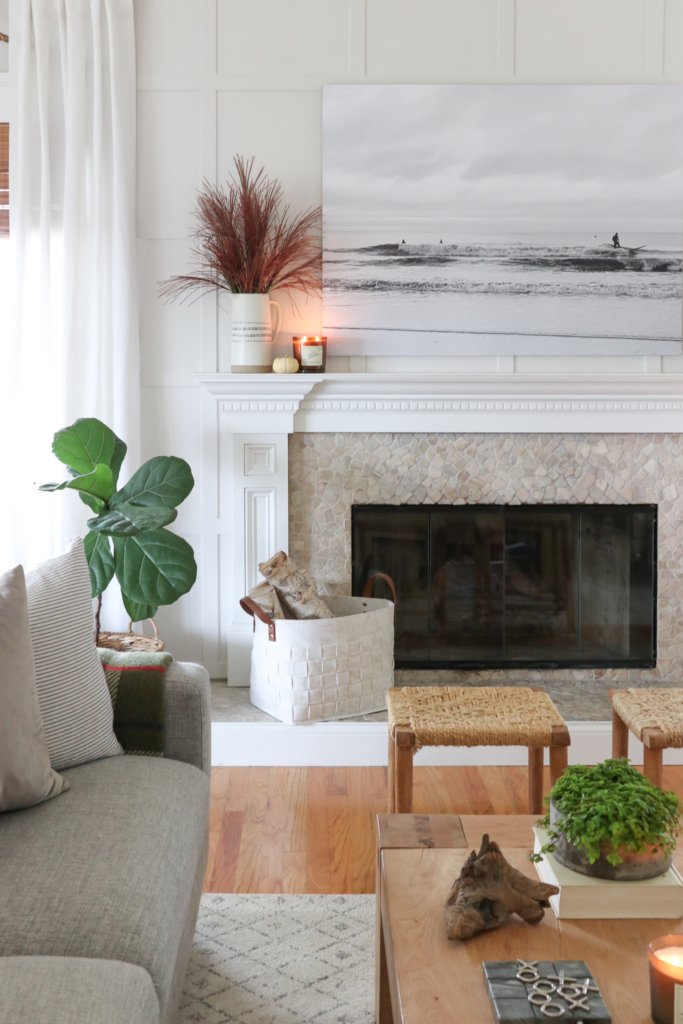 Even though fall is currently on its way out here I wanted to highlight some easy ways to embrace the season and make your home as cozy as it can be. Small pumpkins, candles, yummy textures and natural elements, all go a long way to giving that organic autumn vibe.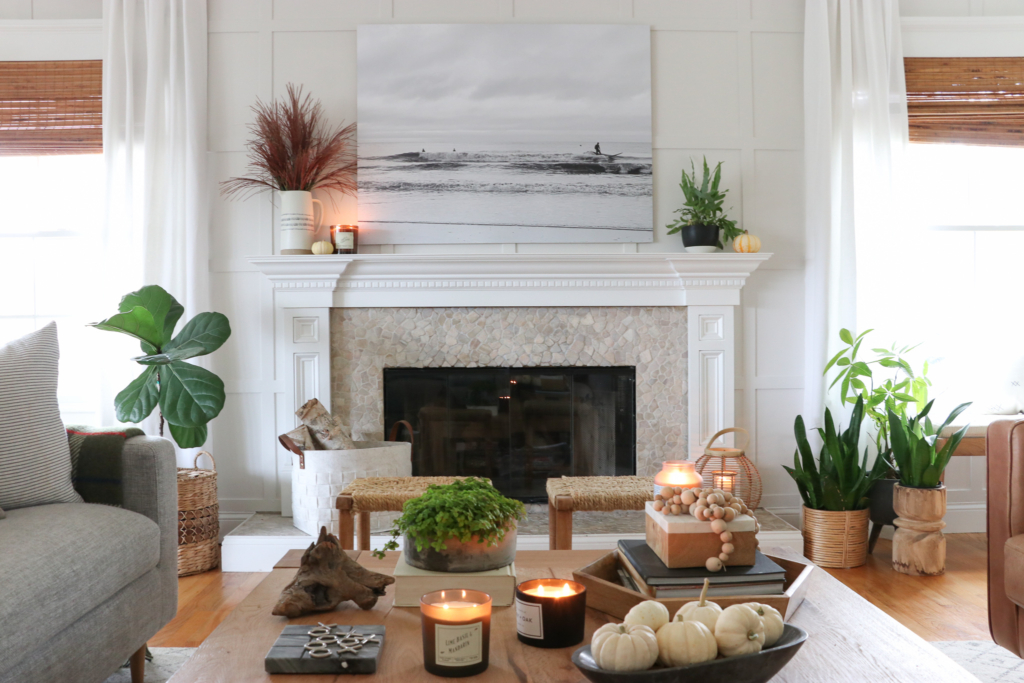 Below is another before, which do you like better? The white washed cotton or blue linen?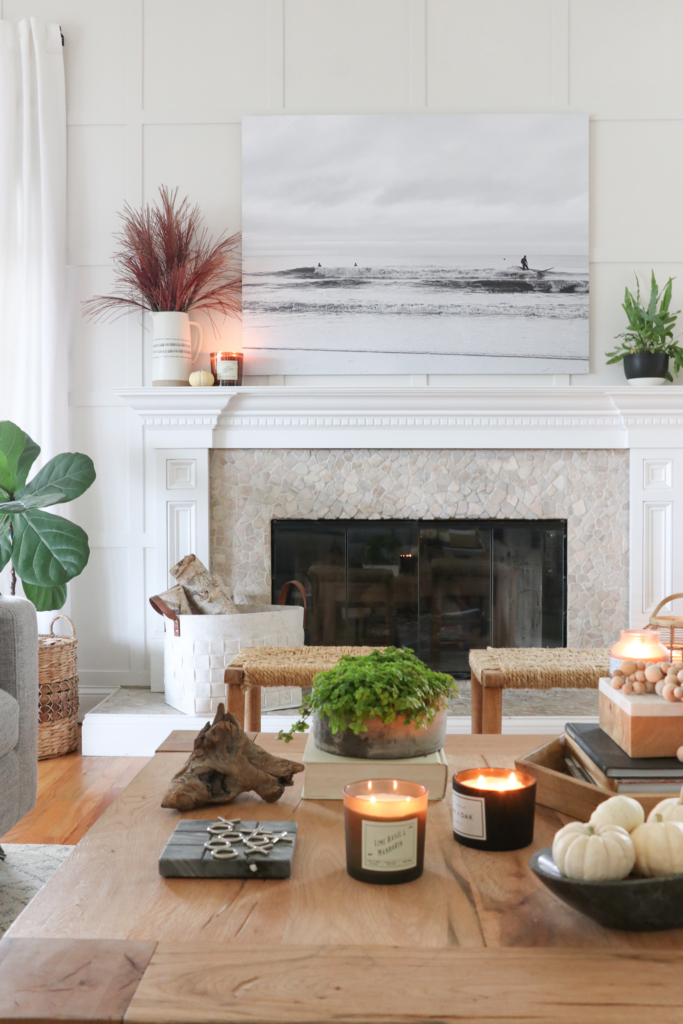 The image below is from our trip to Charleston. That's my husband out there surfing! You can find the easy large surf tutorial also on my blog.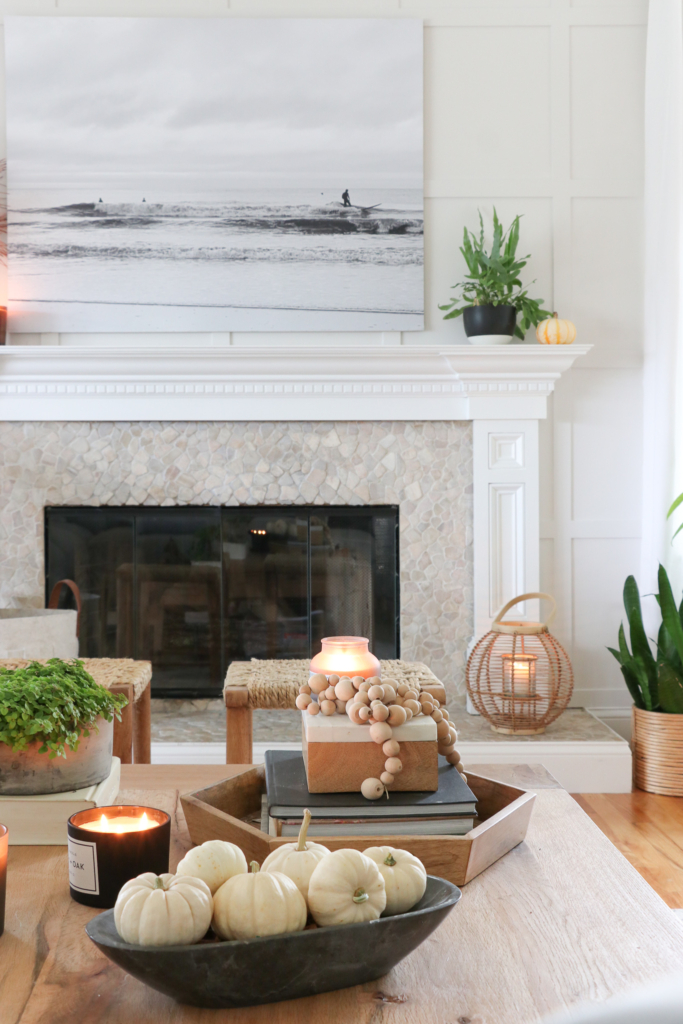 Notice below the desk is gone. With everyone working from home including my oldest, we had to prioritize. That desk is now in my master bedroom for my husband. I need to buy a new one but for now it's OK.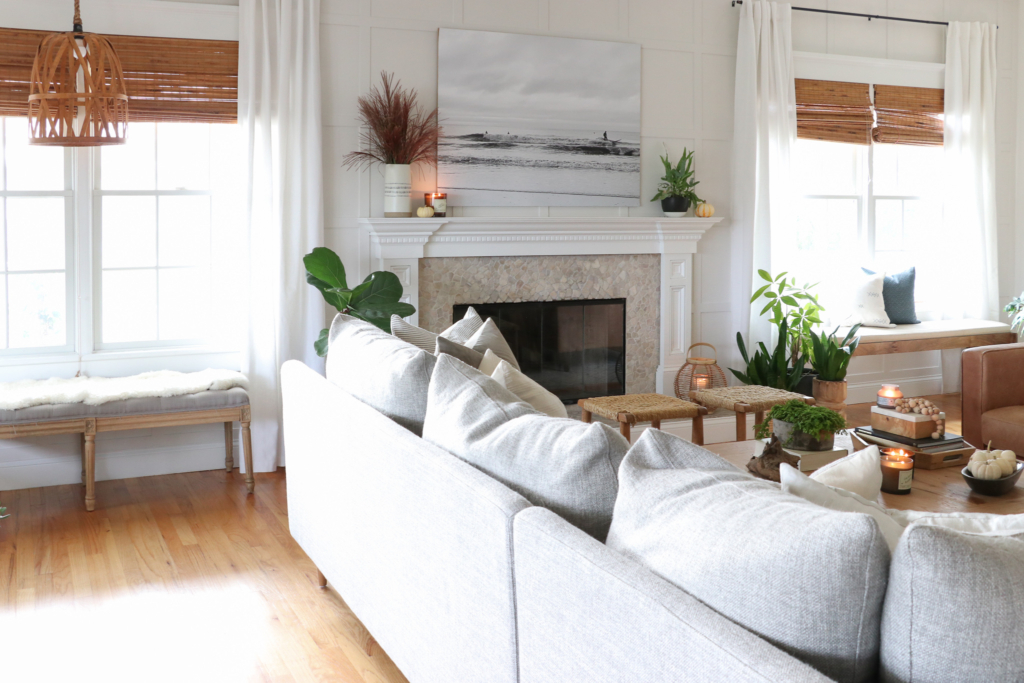 Denny seems to also like the change. They are a little easier to see through, which makes barking at strangers (his favorite pastime) even more enjoyable, ha!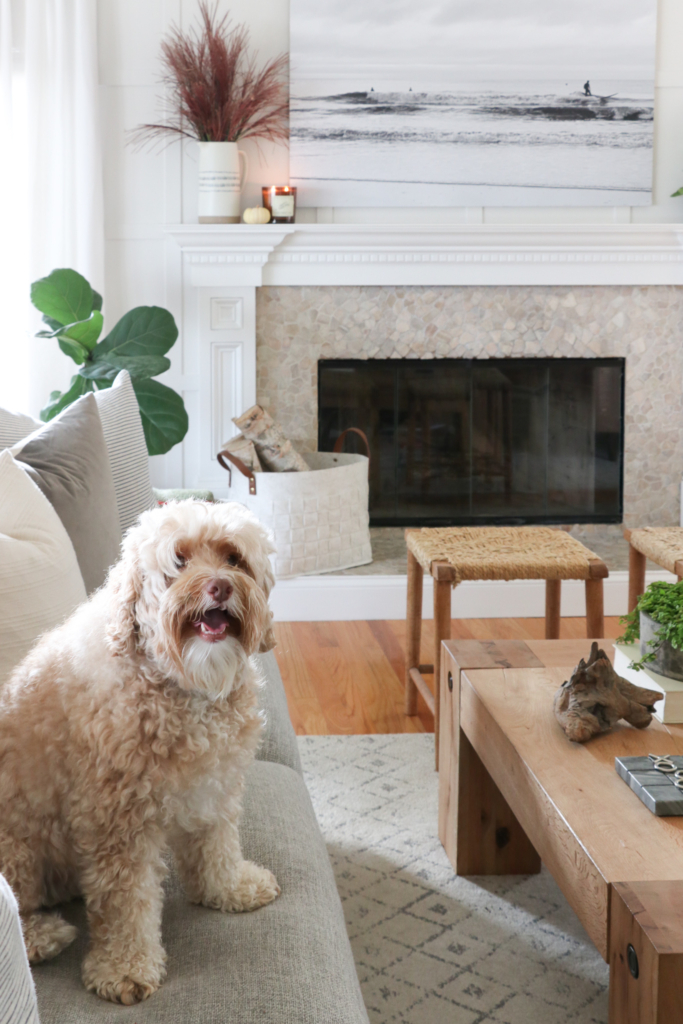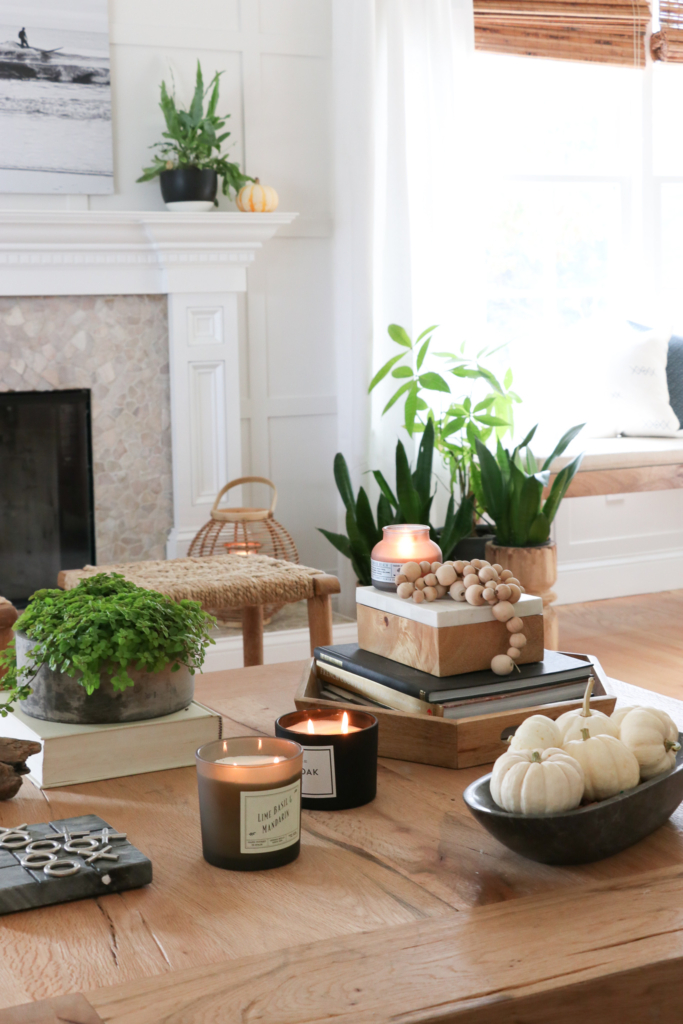 Another after and before, whatcha think?
You can find the pillows over at my shop City Farmhouse and Co.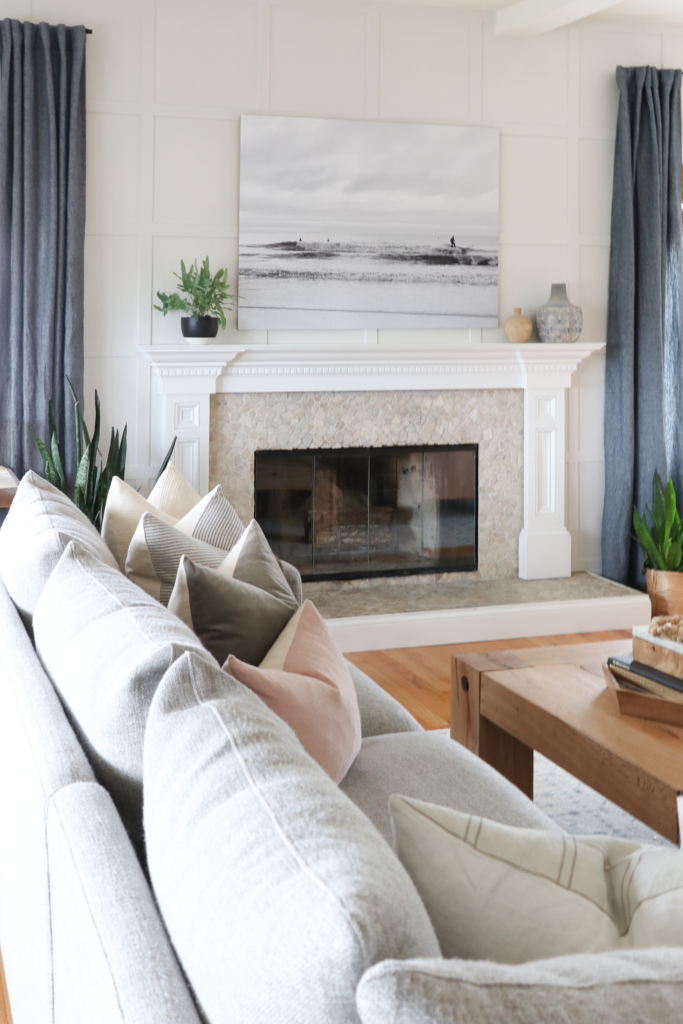 Since these pictures were taken there has been yet more change in this room. I painted the mantle, eek! Can't wait to share more! Have a beautiful and happy day friends!