Squirrelgate + the Aftermath
Have  you ever heard the saying "waiting for the other shoe to drop?" Who invented this saying and why do we sometimes sense dread in moments of size-mic happiness? My friend Brene Brown calls it "foreboding joy." The moment I heard these words uttered from my favorite shame researcher I immediately felt a connection to her. I thought OMG, I am not the only women that throws crazy scenarios into the universe so that I am prepared for EVERYTHING when it happens. Am I right?! Well this story I am about to share with you I could have never imagined in my wildest dreams or prepared for.
So last week we decided last minute to drive the whole family to Charleston, SC. It was myself, John, Shane, Jack and of course Denny. The drive down was a little long so we stopped off in VA. We split the trip down into 2 days. But once we got there we had the BEST time! We stayed right on the ocean with an amazing balcony view. The hotel had a heated pool and they had a Starbucks right in the lobby! I got up early every morning, went for walks on the beach with the dog and had my latte on the beach. The food, history and the city itself blew us away. We decided to stay one extra day and do a full days worth of driving to return home. We were so happy we stayed, John went surfing, we walked the pier and took Denny to his first "doggie cafe." All around a great vacation!! John even told me how nice it was to see me relaxed, apparently that is a rare occurrence as of late.
So we arrived home late, I would say 9:45 pm. We pulled up, happy to be home. With keys in hand, Denny and I walked in. Right away I noticed a half eaten apple on the floor with little apple shavings scattered everywhere. My stomach sank. I began to get nervous. As I walked into my family room I saw wood shavings covering the floor near each window. Then I saw my fireplace doors open. I think every curse word formation ran through my head at that point. The rest of the family walked in and as we assessed the damage we were all stunned. What kind of animal was it? How many were there? And were they still in the house?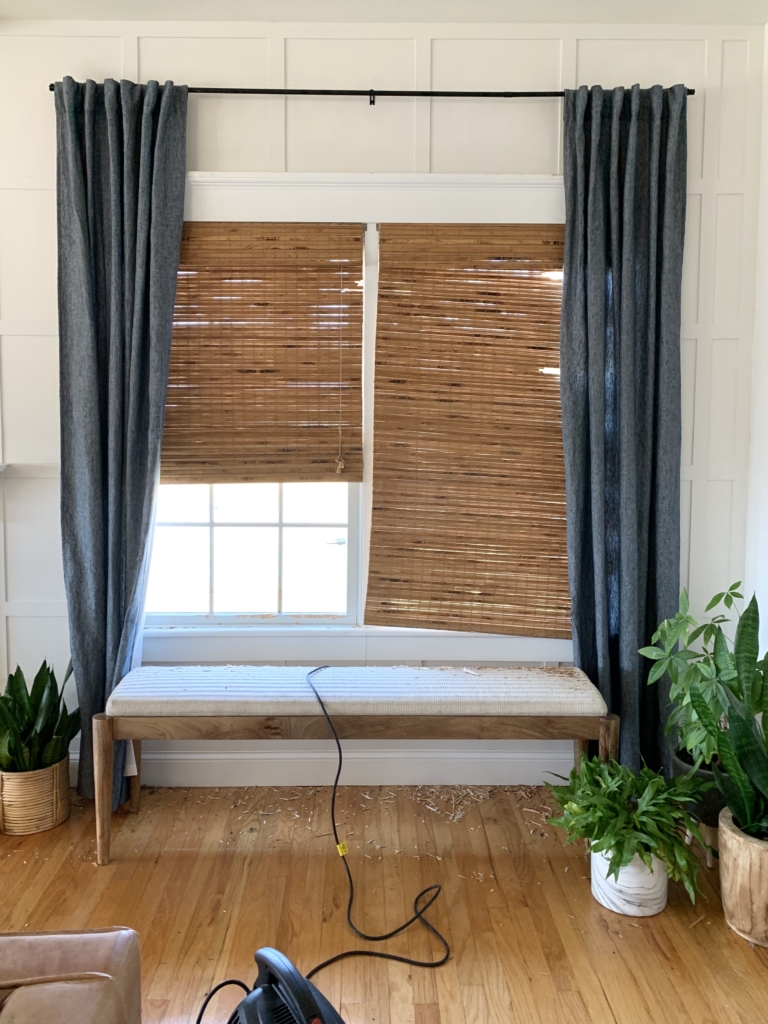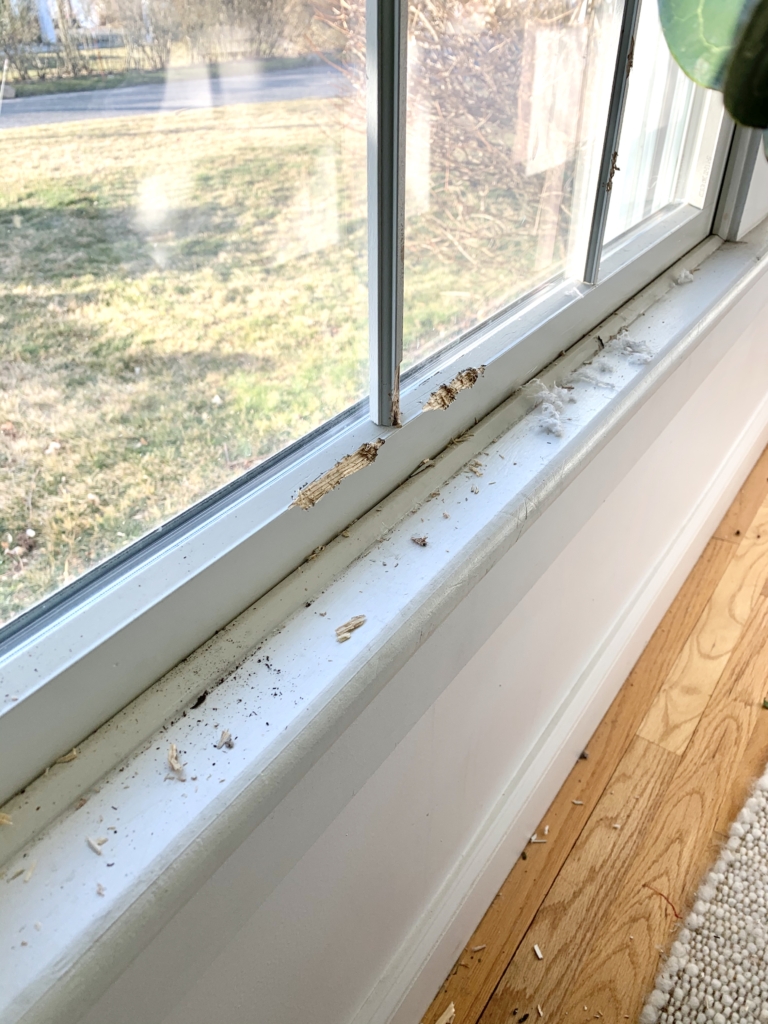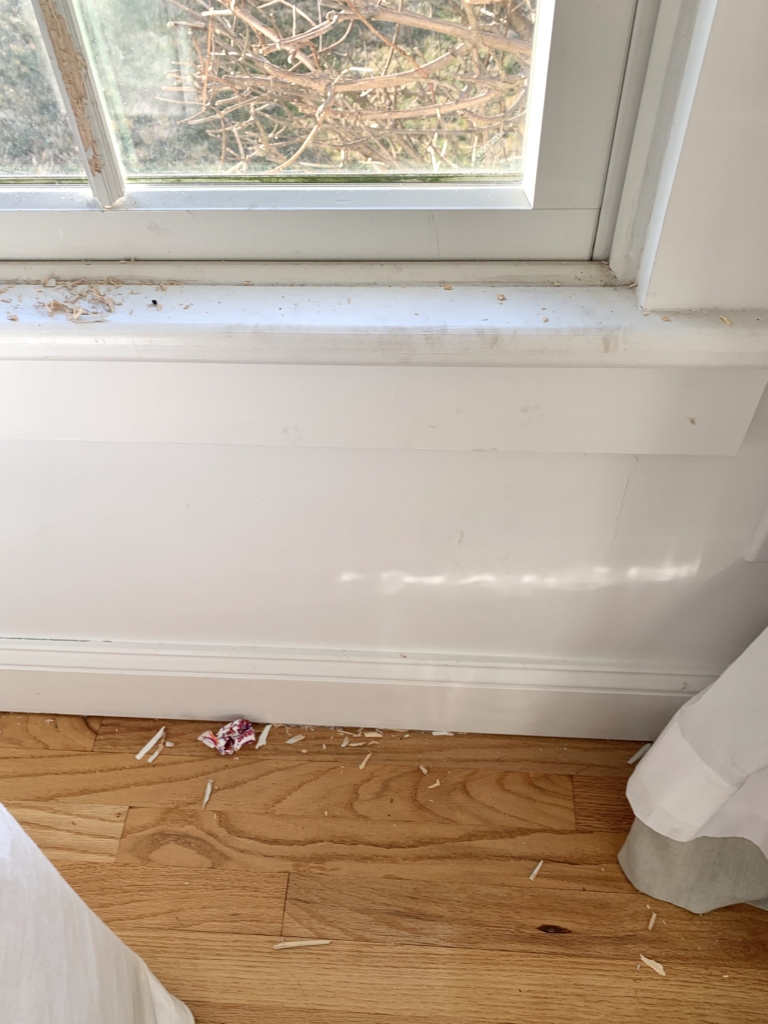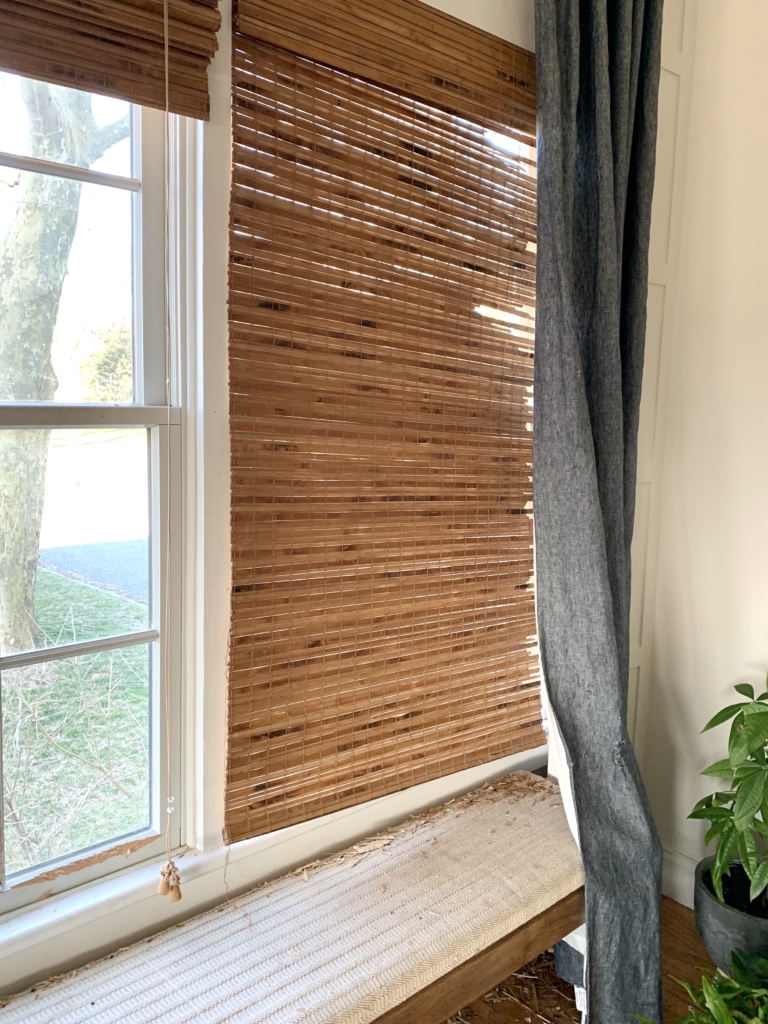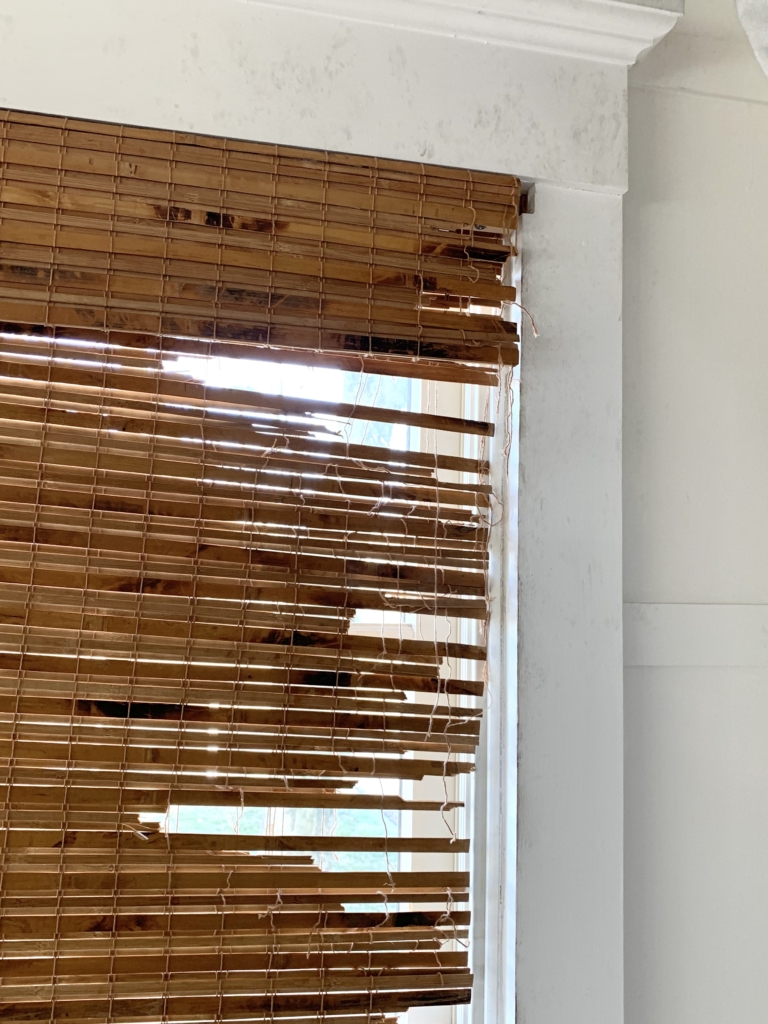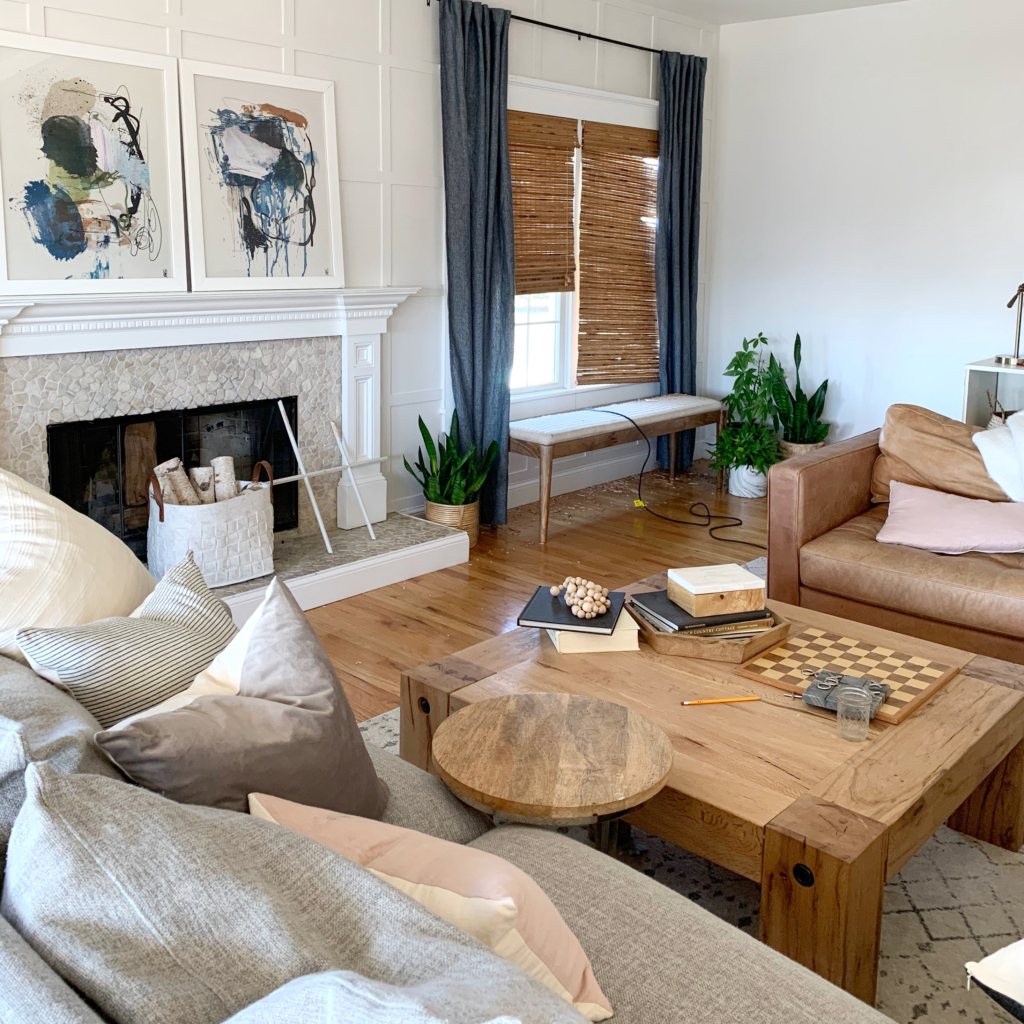 We spent the next 30 minutes looking for the furry vandal. They finally spotted a tail in the upstairs closet. Everyone came running down the staircase along with the squirrel behind them. Man do I wish our phones weren't all dead from the long trip home! Easily we could have scored big on AFV! I screamed too, and with each yell he ran in the opposite direction. At one point we thought we caught him in the den but we didn't open the front door quick enough. We lost him in the family room and while pulling back the curtain it jumped on my back! Many screams later we caught him and released him outside. Oh my gosh! I can actually laugh about it now.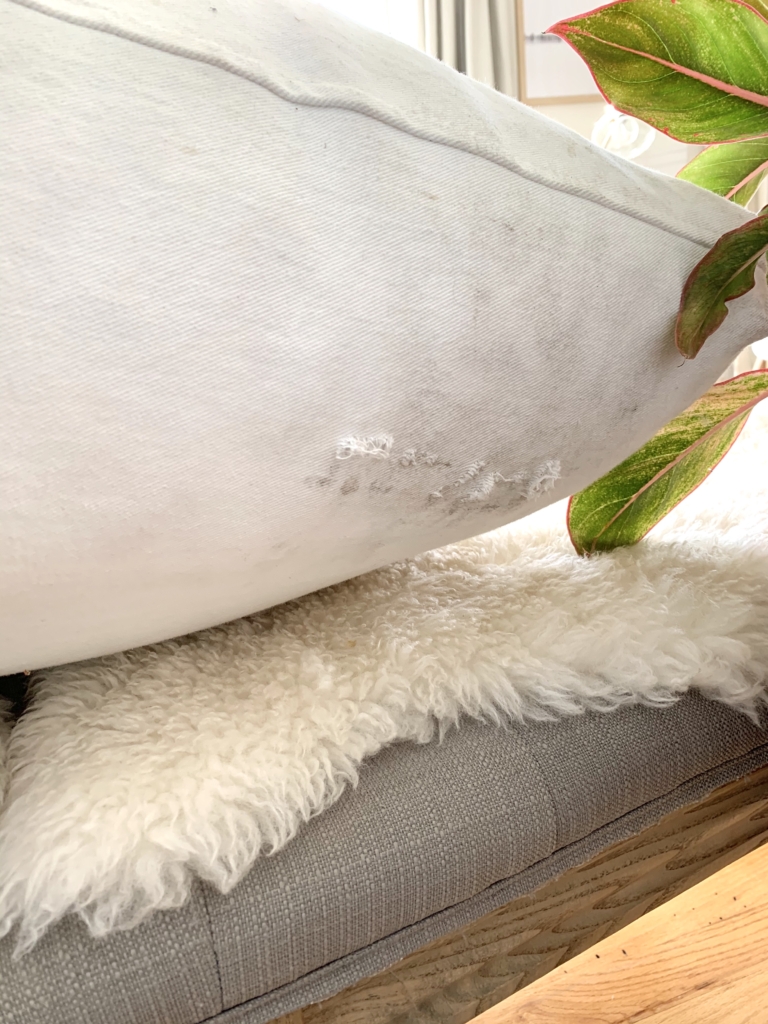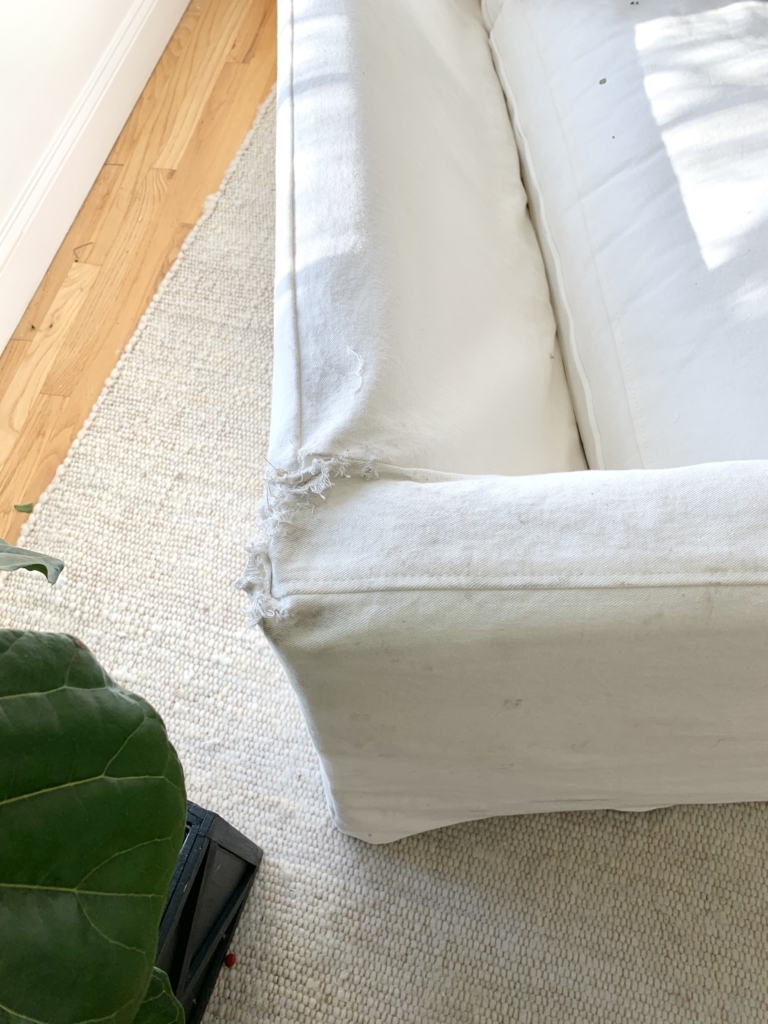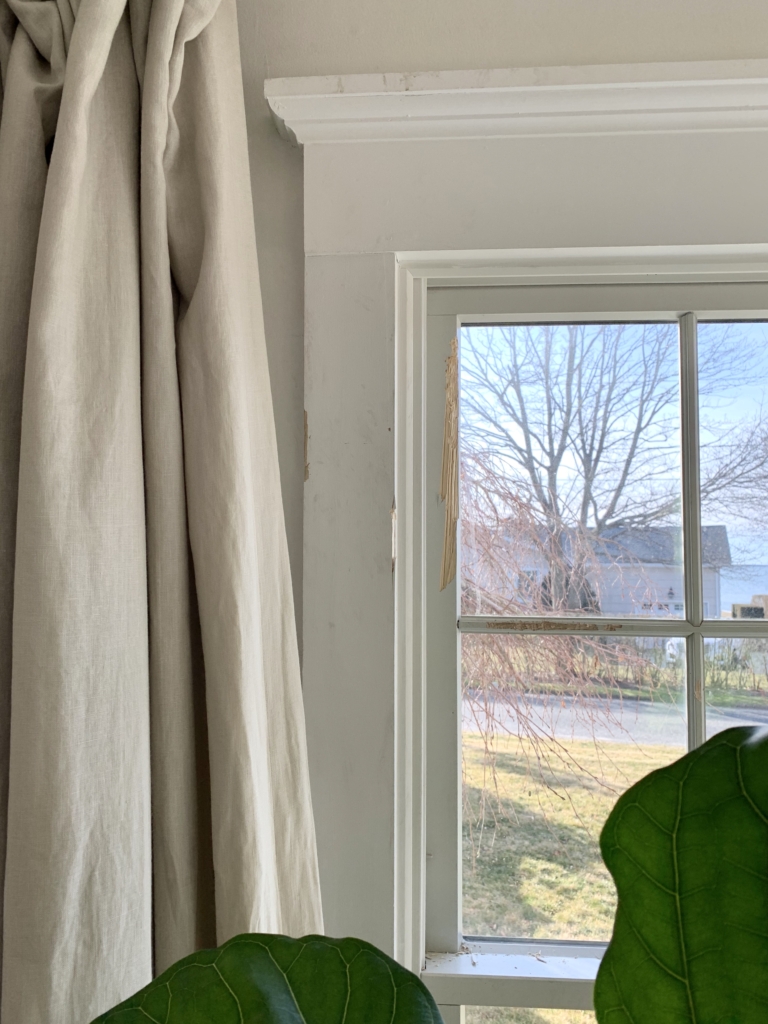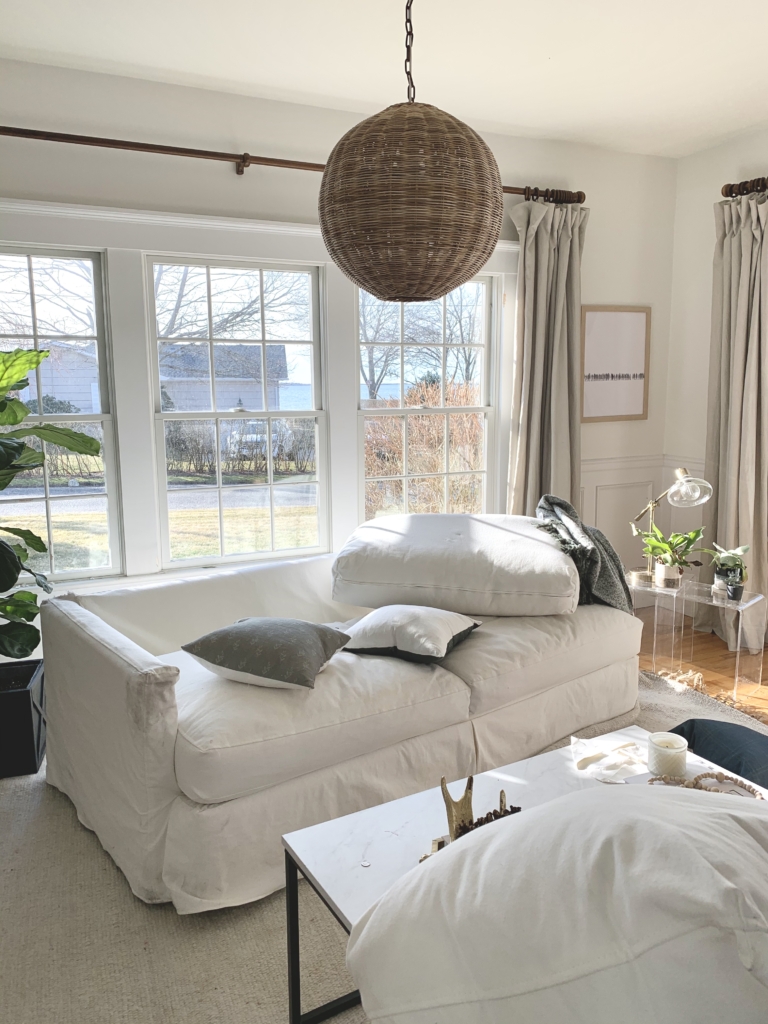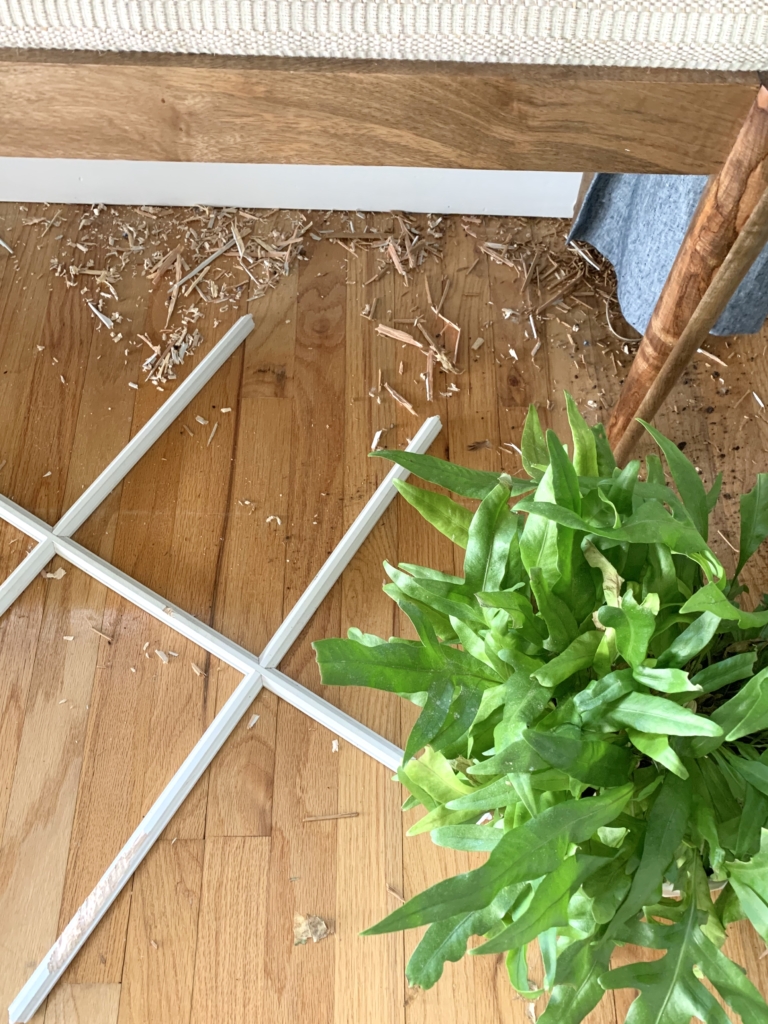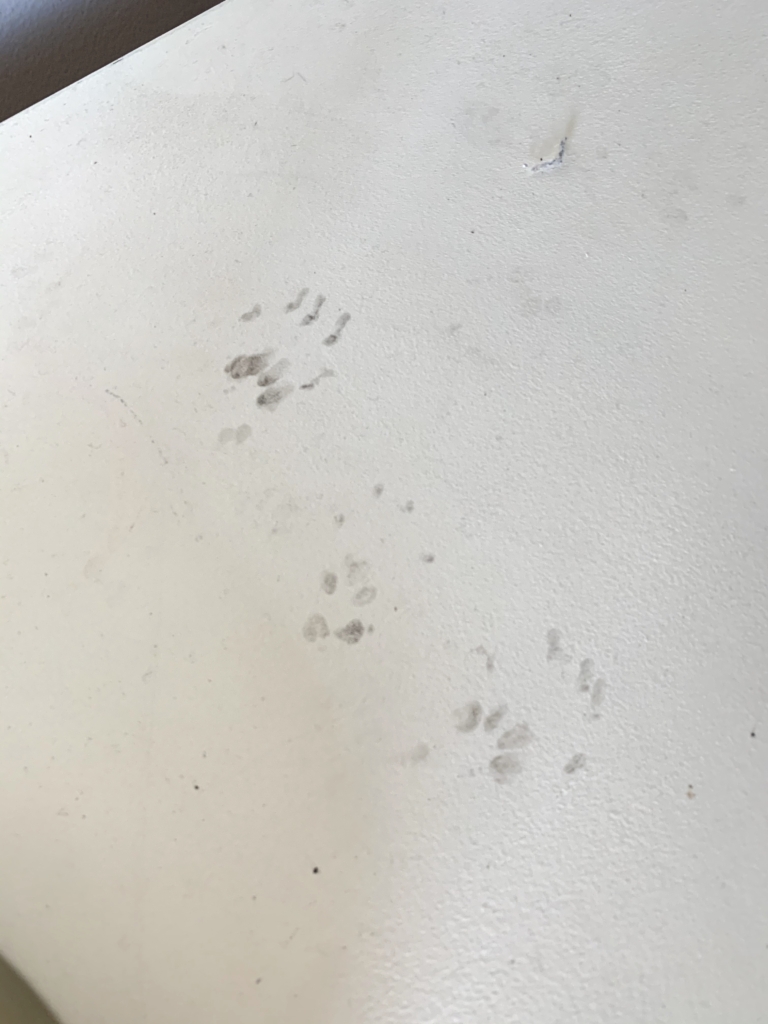 In the days that followed there were many aggravating phone calls to insurance and a massive amount of clean up. To my disappointment insurance doesn't cover rodent damage, ever. Raccoons are a different story apparently.  This guy ate through our cap and made a nest in our chimney. He must have fallen through our flue and the doors opened. It was the perfect storm for him(or her) to do such damage. So if you ever go away, have someone check on your house, set up a video camera and BARRICADE your fireplace doors, ha! No but seriously!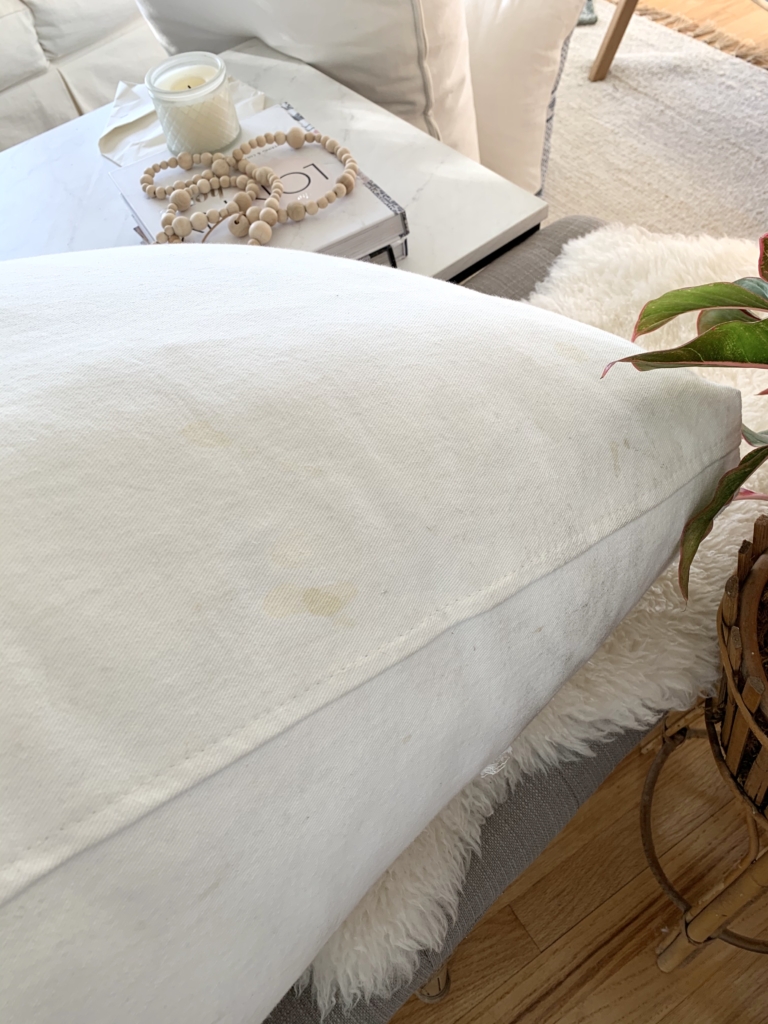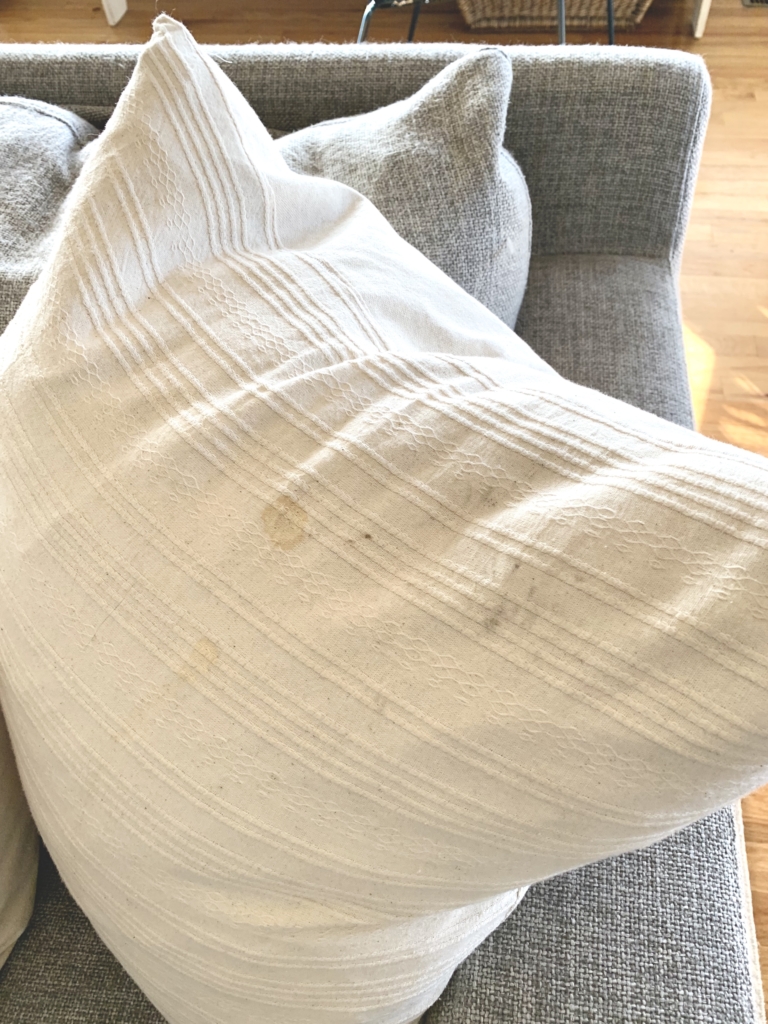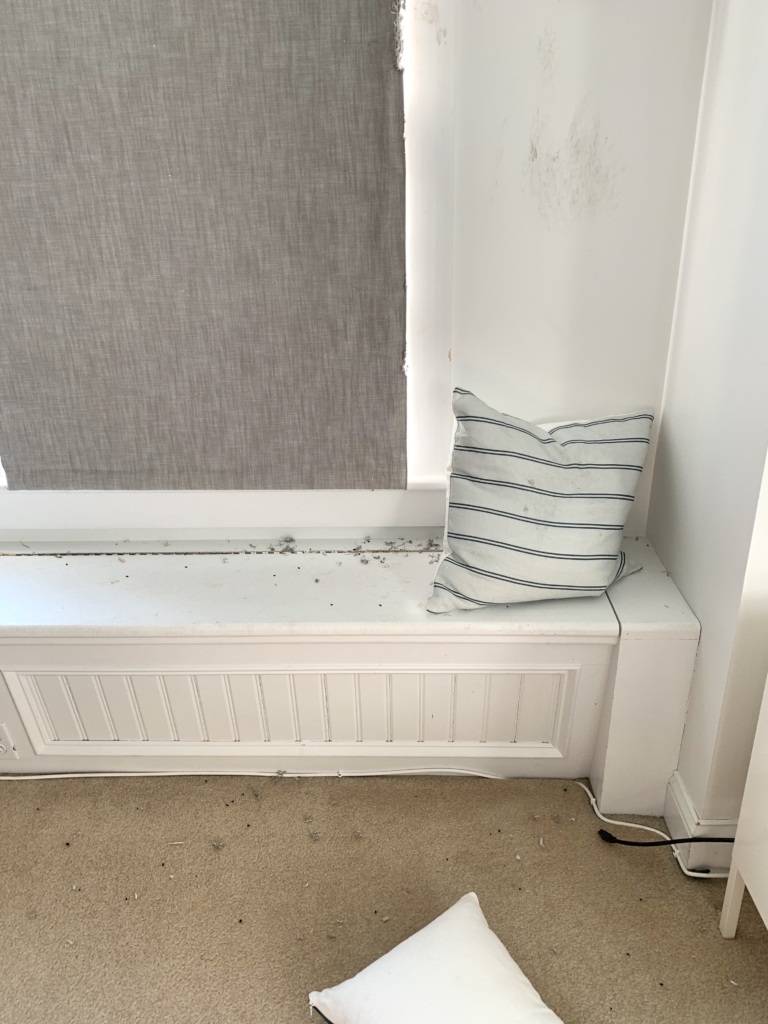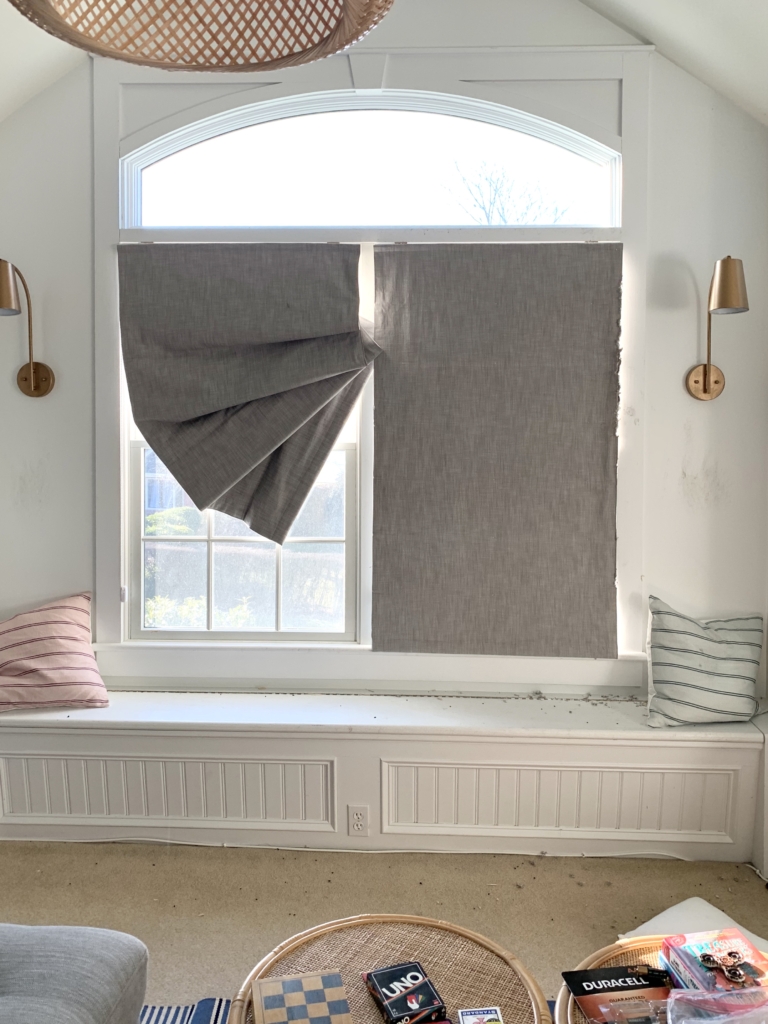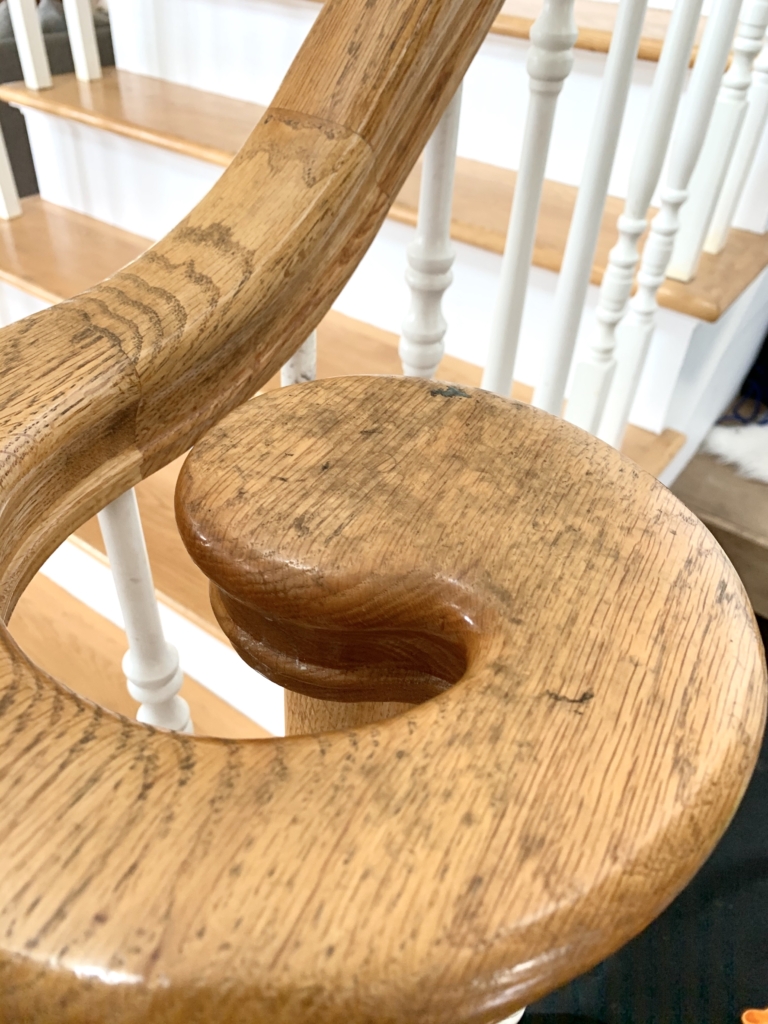 An update on Squirrelgate…
So life is somewhat back to normal. The clean up was rough. We bleached, steamed, scrubbed, washed everything and threw a lot out. His urine and feces were everywhere. I tried to just take it one room at a time to keep my sanity. The window frames, blinds, moldings, furniture and rug damage was a lot. The first day I was in tears, second day too. But it could have been worse I suppose. I actually felt bad for him (or her), it must have been so scared!! Yesterday was phone calls about replacing windows and still need to address the shades. One day at a time right, ugh!
Honestly, I am sharing this story with you so you are informed about such matters. If you have any questions just leave them in comments or email me. I am happy to answer them.
Have a happy day!