Hamptons Beach Cabana Reveal + Source Guide
Okay, I've teased you all long enough with this beach cabana (mini) makeover. Well, today is the day, it's finally reveal day! If you remember I started with a plan for our Hamptons cabana refresh. Despite the process taking way longer than anticipated, it did keep me on track.
Our place is located in Westhampton Beach and if you read my last post then you know I wasn't entirely on board at first. But how could I not come around, look at how beautiful this view is.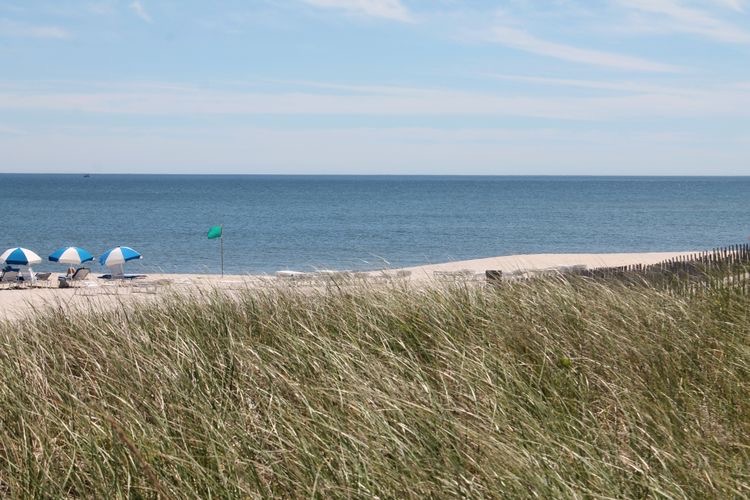 Okay, are you ready? Here is the after…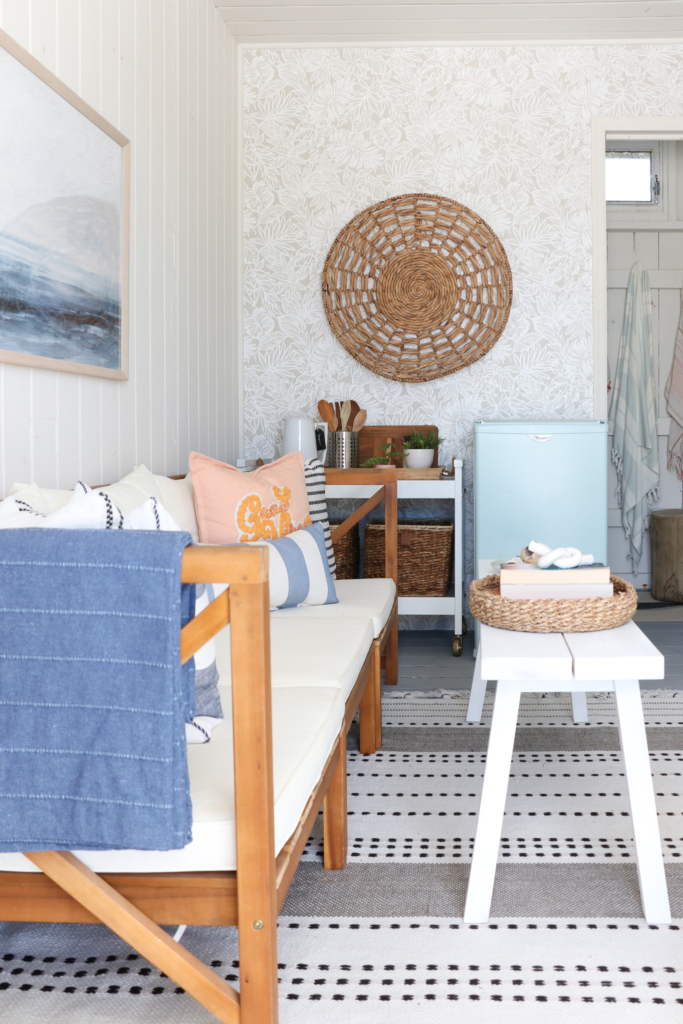 Here is a shot of the sad of before…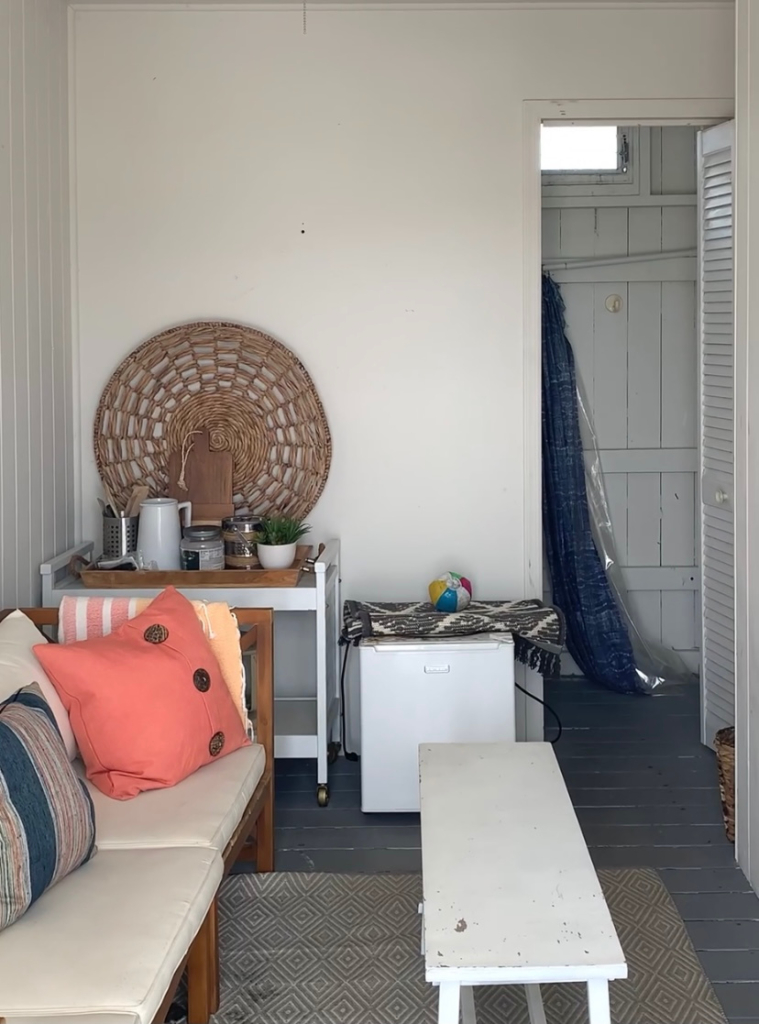 A few of my favorite items in this new space are; the striped rug from Target, ocean print from Etsy, the neutral botanical peel and stick wallpaper and the refrigerator.
Whenever possible I brought things from home like these hats. Not only are they pretty to look at but super functional too.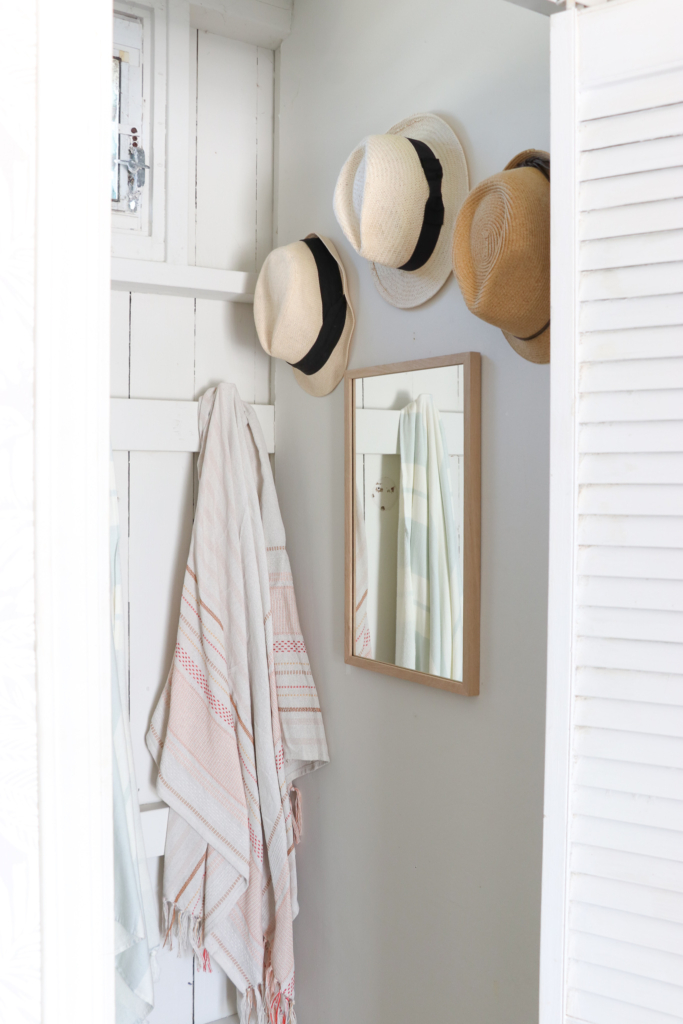 Lets talk about the refrigerator. I actually scored this for free but it needed a TON of work. Check out this video on my Instagram. I painted it Rustoleum Robin's Egg Blue. I also did some work with their rust sealer & preventative. It saved me over $200!!!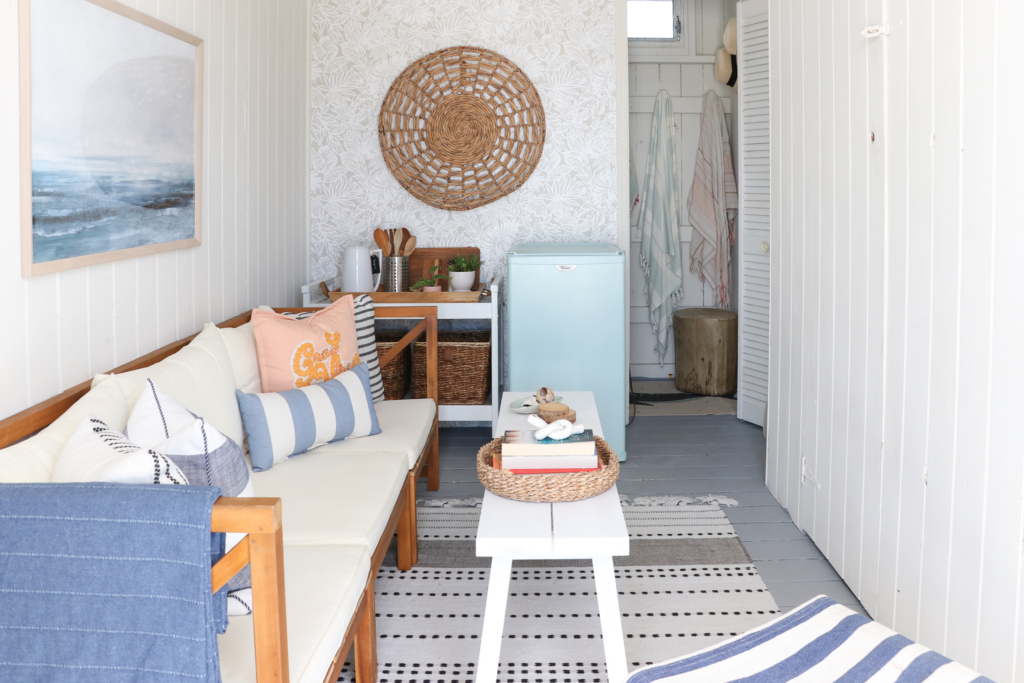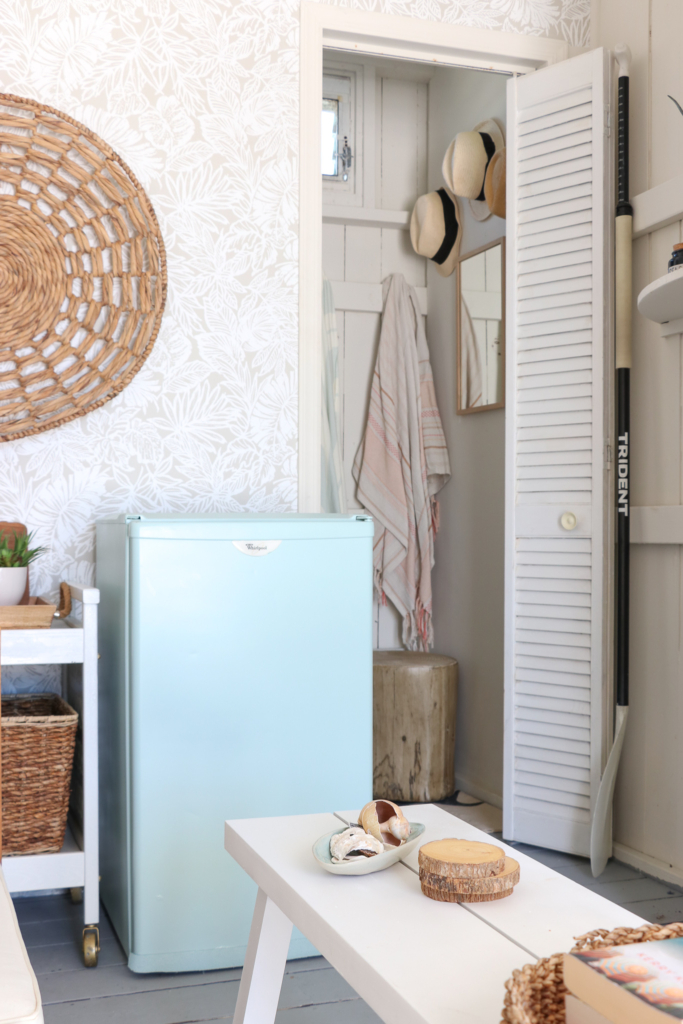 These shelves are from Shane's tween room and the shower curtain is actually a window curtain. The shower was an odd length so I bought this striped, tassel one from Target. The plants were in the dollar section at Target too.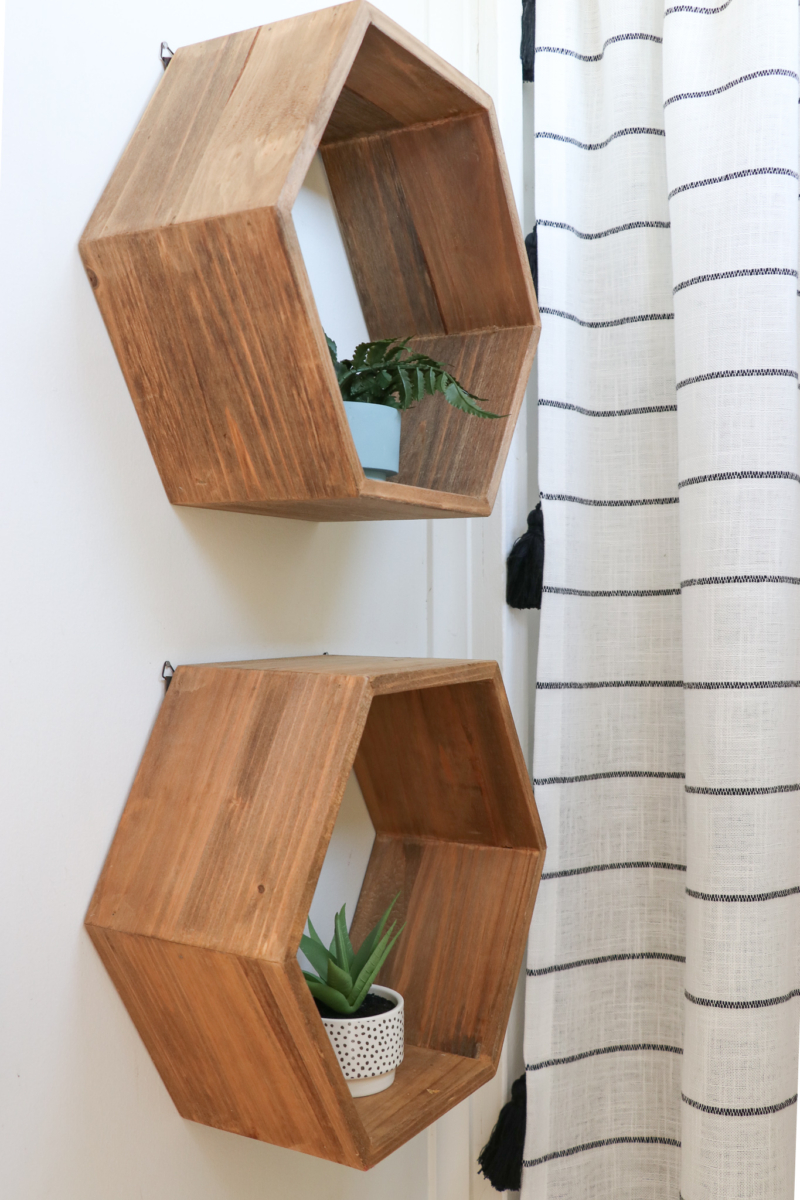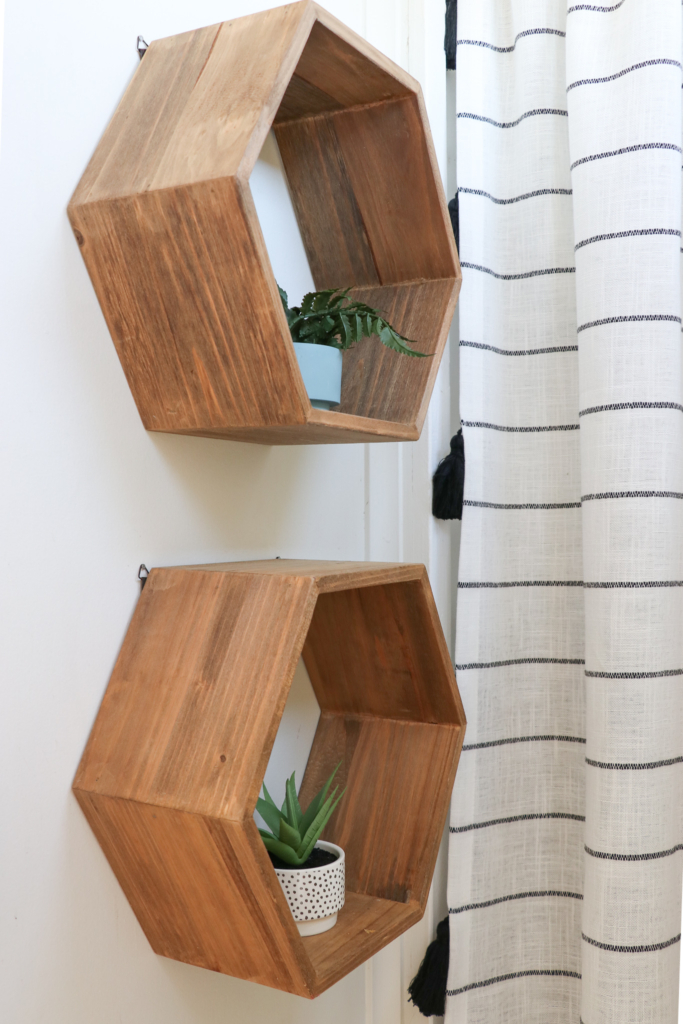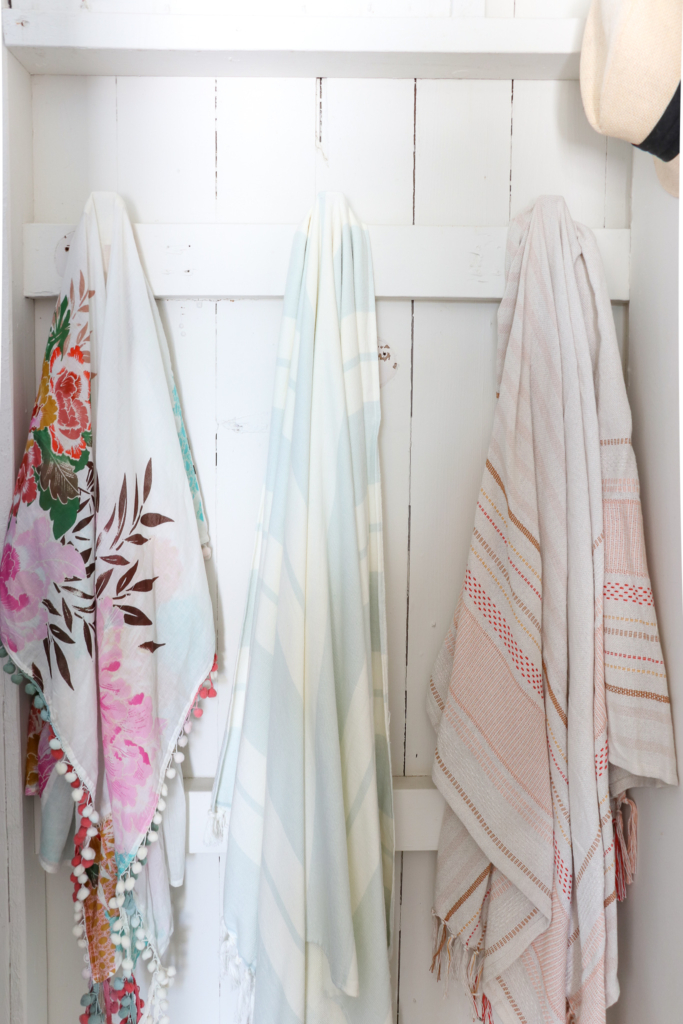 I love this fringed whale rug! The best part, it's washable!!! This little oyster dish below is made from old maps that belonged to my father. It's the perfect place for jewelry.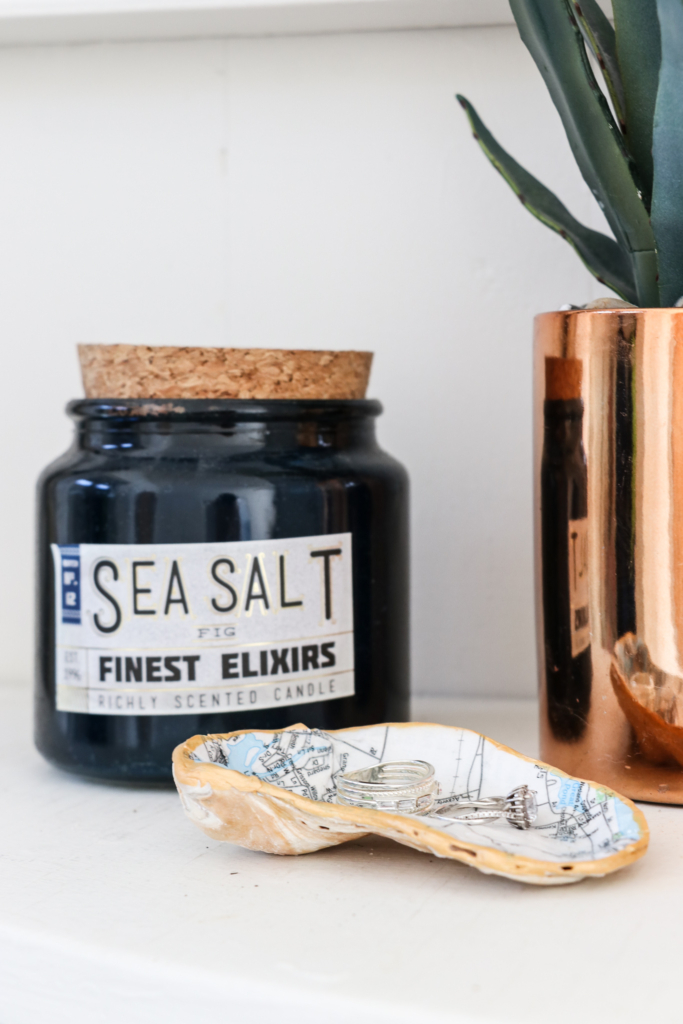 The art is from Etsy, you can find the print HERE. I downloaded it and had it printed at Vistaprint, easy-peasy! The pillows I will link in the shop the post below. The blue lumbar is from Target but couldn't find it online anymore.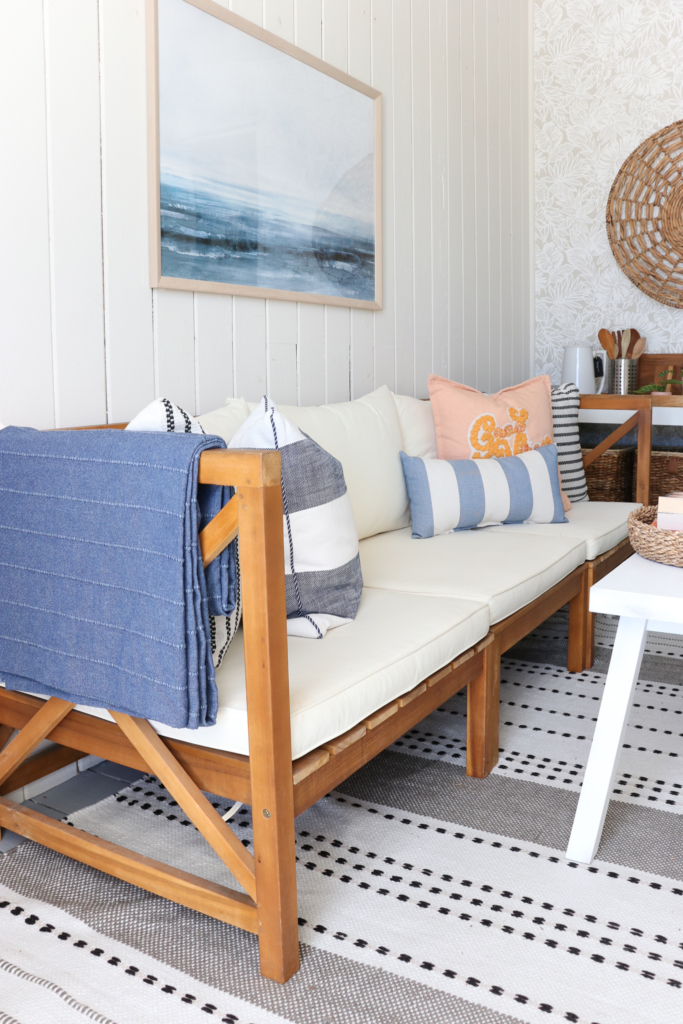 And the removable wallpaper, ahh… It's such a soft print and goes well with so many styles. I could totally see it in a bathroom. It's also easy to work with, which is a bonus. It's also from Target! I see a theme here, do you?!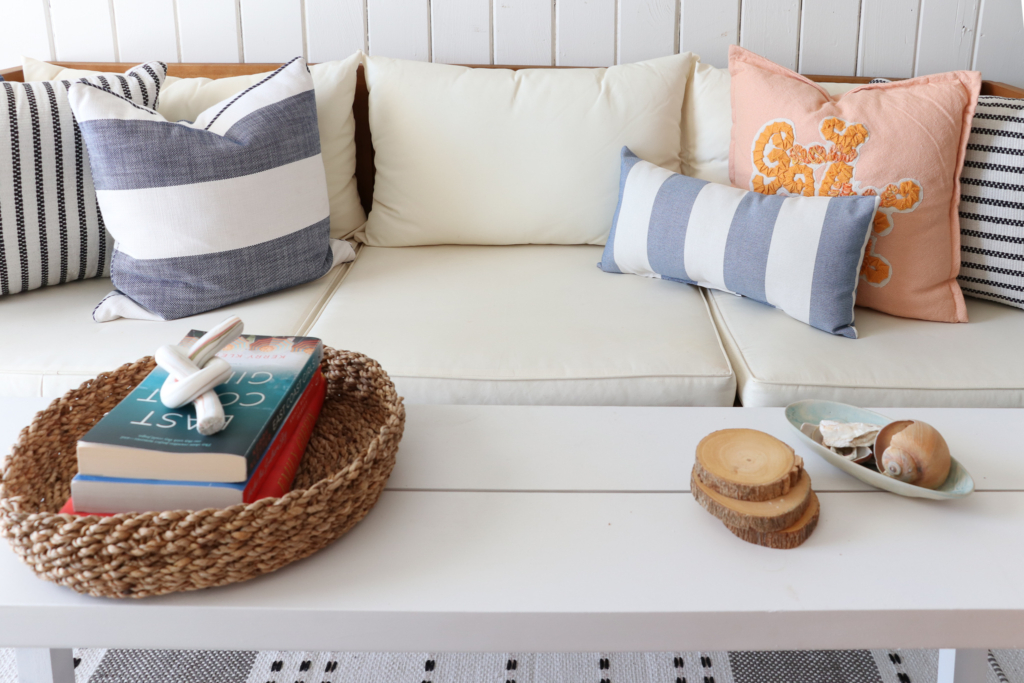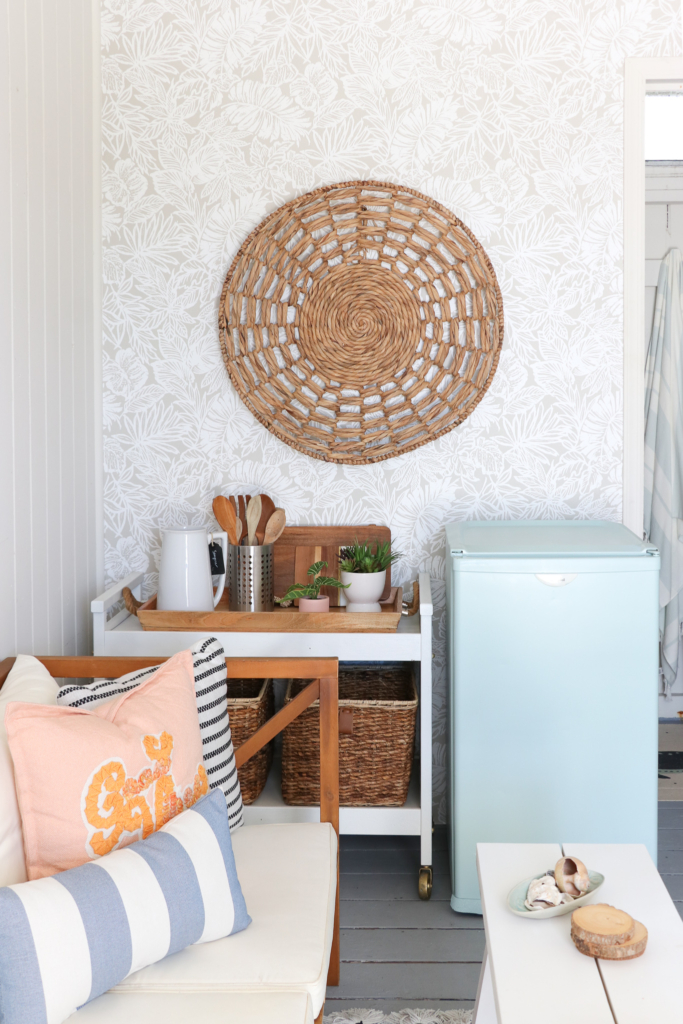 The coffee table is a bench from Ikea. I picked it up in the clearance section. You can find the video HERE.
You can shop the post from your computer…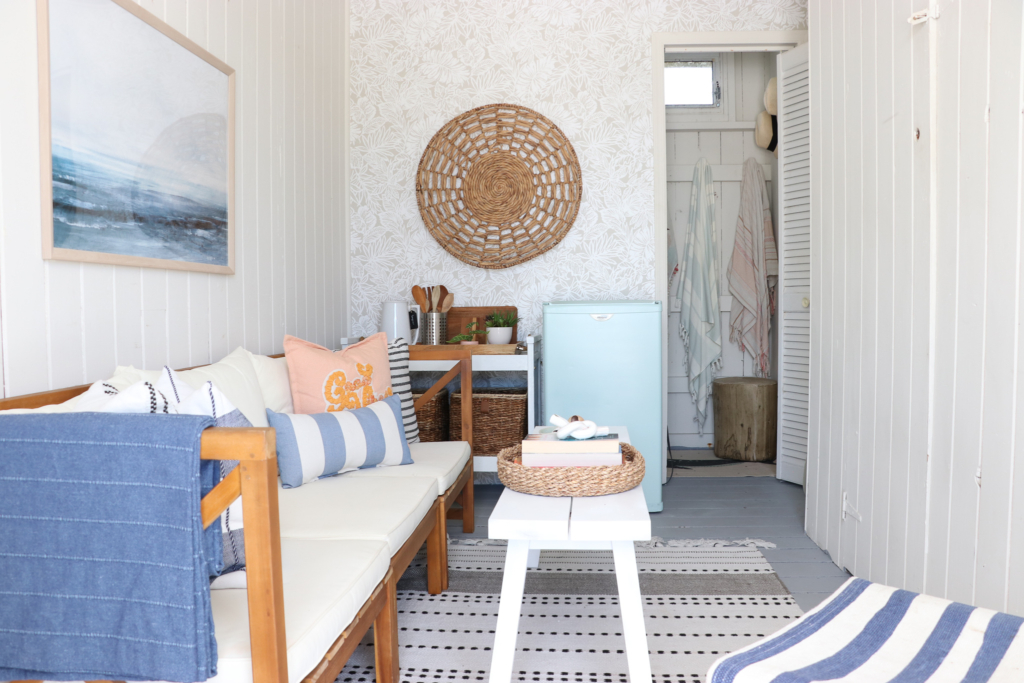 So, what do you think? It's a pretty fun before and after right?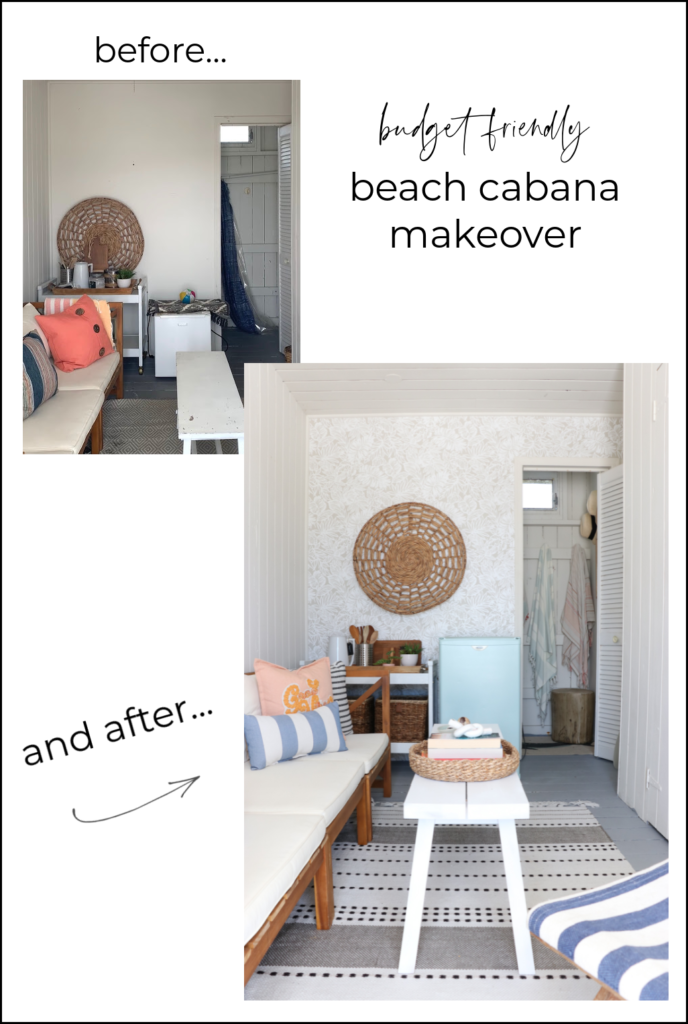 This post contains affiliate links.
Have a happy Friday friends!