My Biggest Giveaway Yet-Sven Sofa From Article
I can't believe it has been 2 years (or 24 months) since we got our Sven leather chair from Article! Man, how times flies when you really love something, haha! In that 24 months it has comforted sick children, a new puppy (and a few accidents), survived many movie nights, gum mishaps, juice casualties, 2 person snuggles, holiday parties and fireside picnics. Not to mention a few incidences with red wine, ugh! But through it all it has remained untarnished and still as perfect as ever. After all this time it remains, the most sought after seat in my house.
The Article Sven collection is really perfect for any room and style. My personal style is a blend of rustic and modern with a little traditional thrown in for fun and it fits seamlessly. The lines are clean and the cushions are very, very comfortable. We have the Sven leather chair in Charme Tan and honestly it looks exactly the same as it did when we got it. I have really liked the family friendly nature of the leather and how forgiving it has been with mishaps.
Below are a few pictures from our dining room to den reveal, when we first got our Sven chair.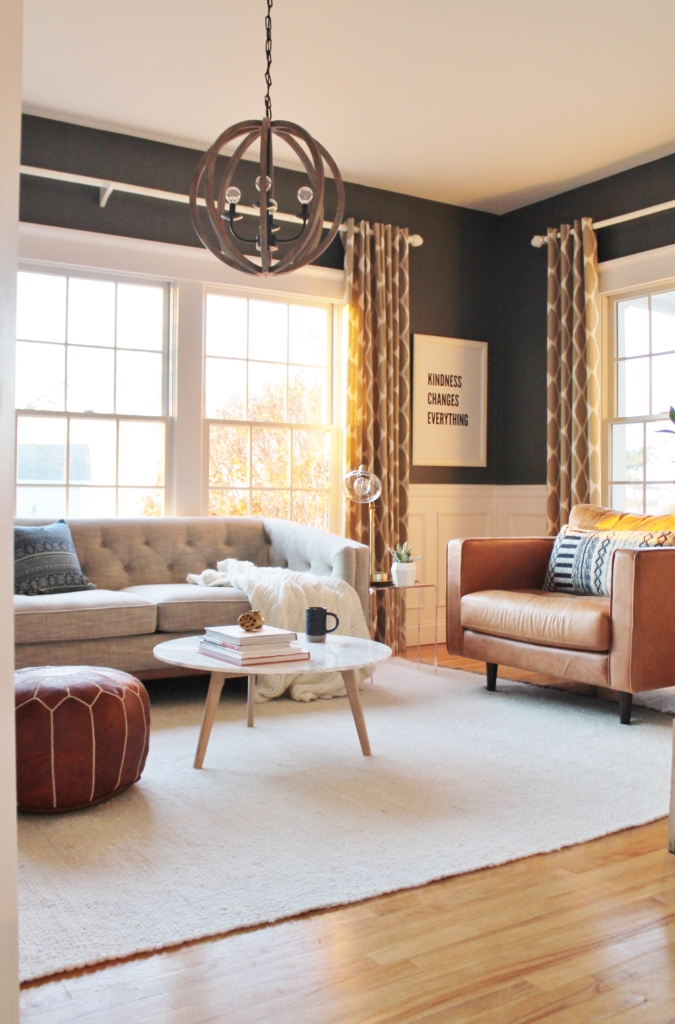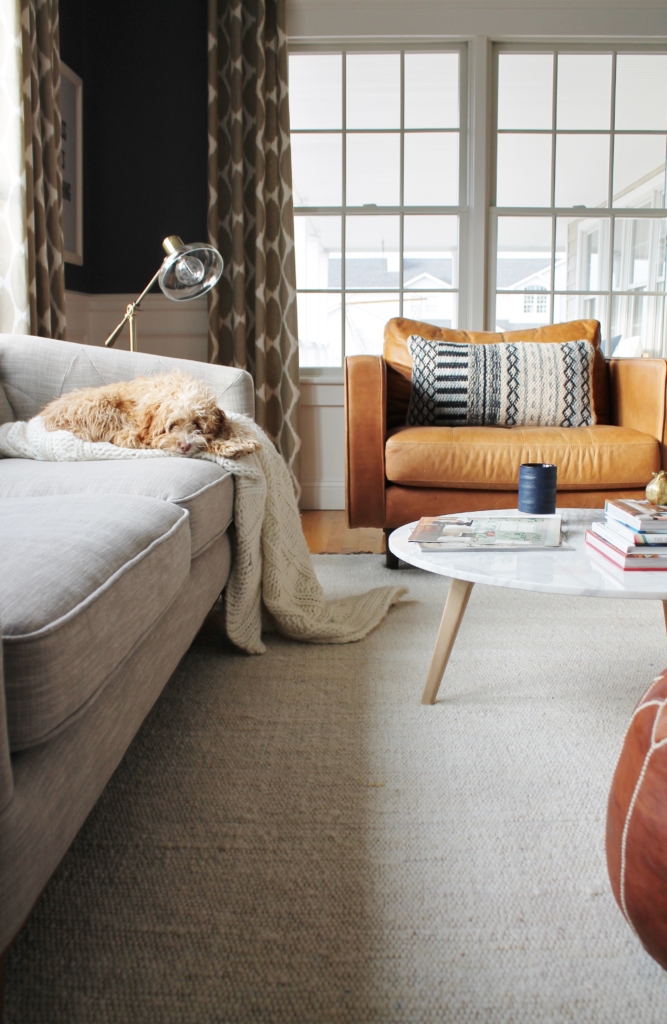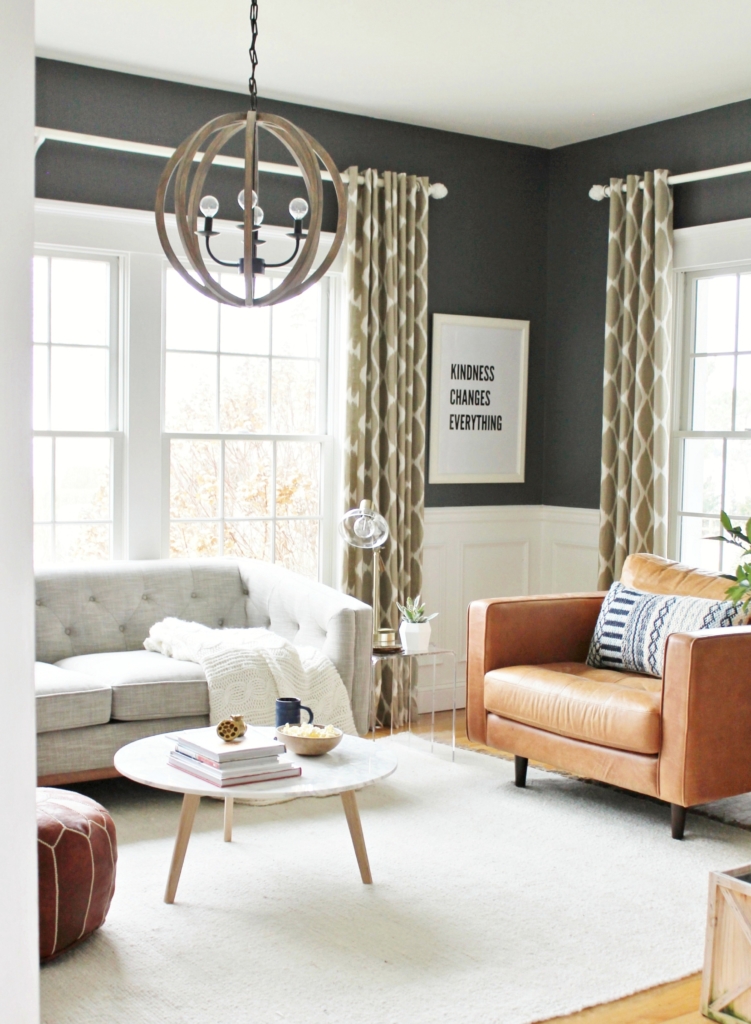 That is when we painted the walls white. Which do you like best?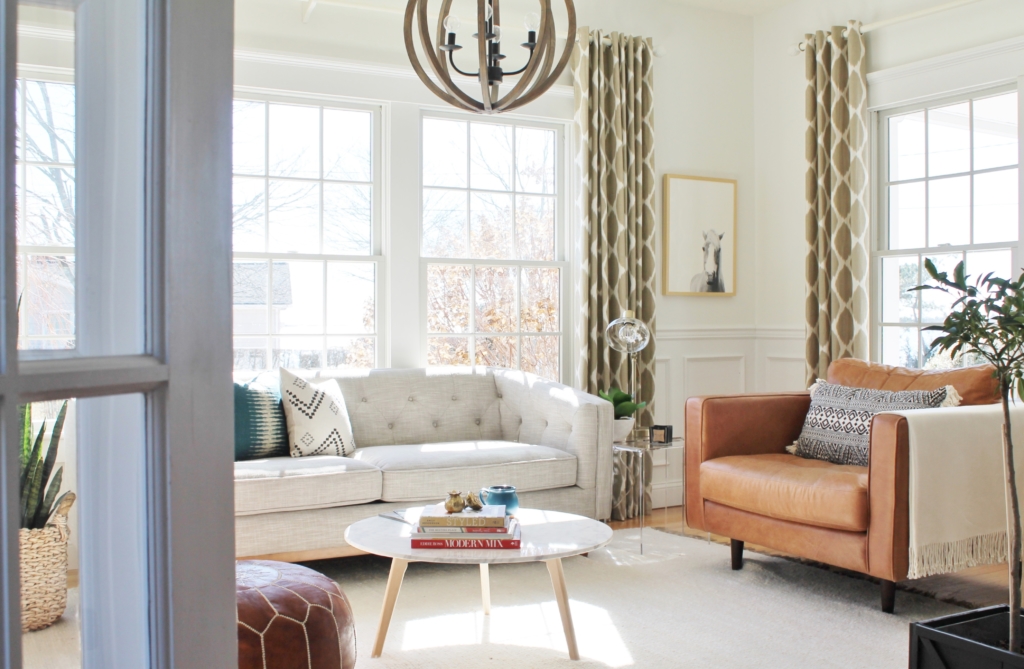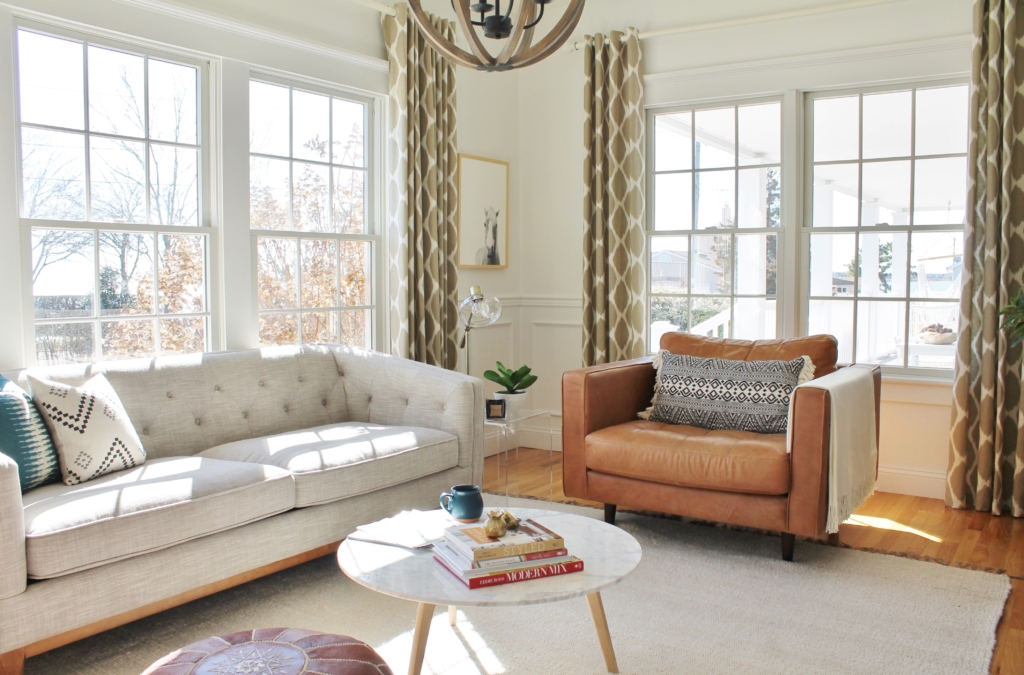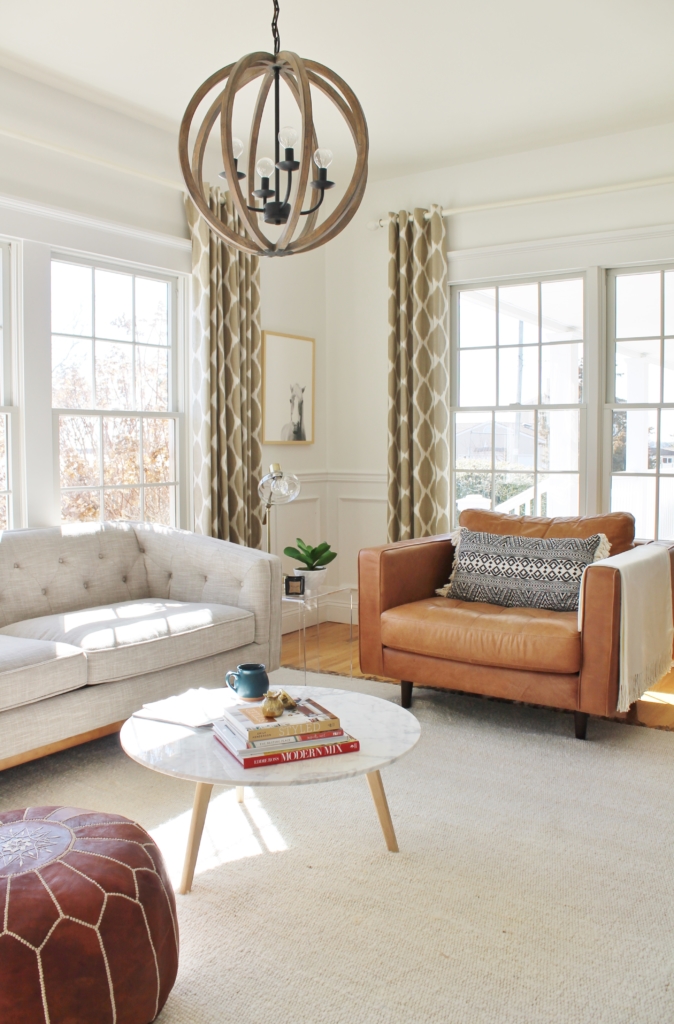 This is my Sven 2+ years later! Still a beauty!
The maintenance & care of this piece has been minimal. I vacuum under the cushion, fluff them and dab when there are stains.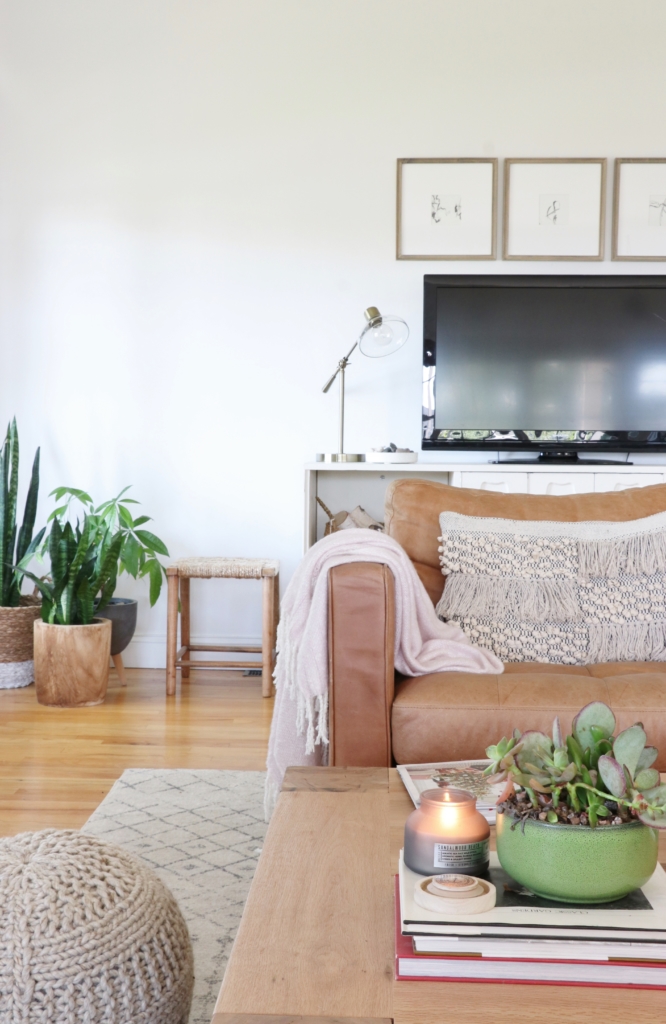 In 3 years Article has helped more than 100,000 people find their perfect sofa and saved them time and money in the process. Article's tightly curated furniture line, honest reviews by customers (4.8/5 on Sven) and the images shared on Instagram and Pinterest, make the online buying process easy. Another perk, it frees up weekends because your not traipsing from store to store. It's really a win, win!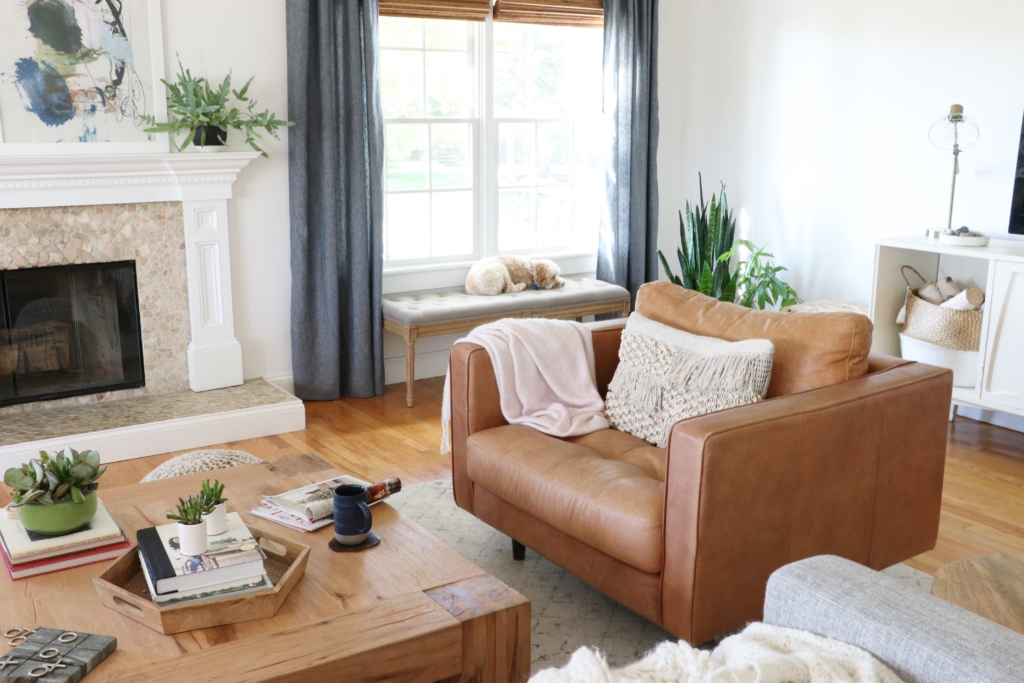 Another thing I love is the flat shipping fee of $49 (for most orders) and optional white glove service.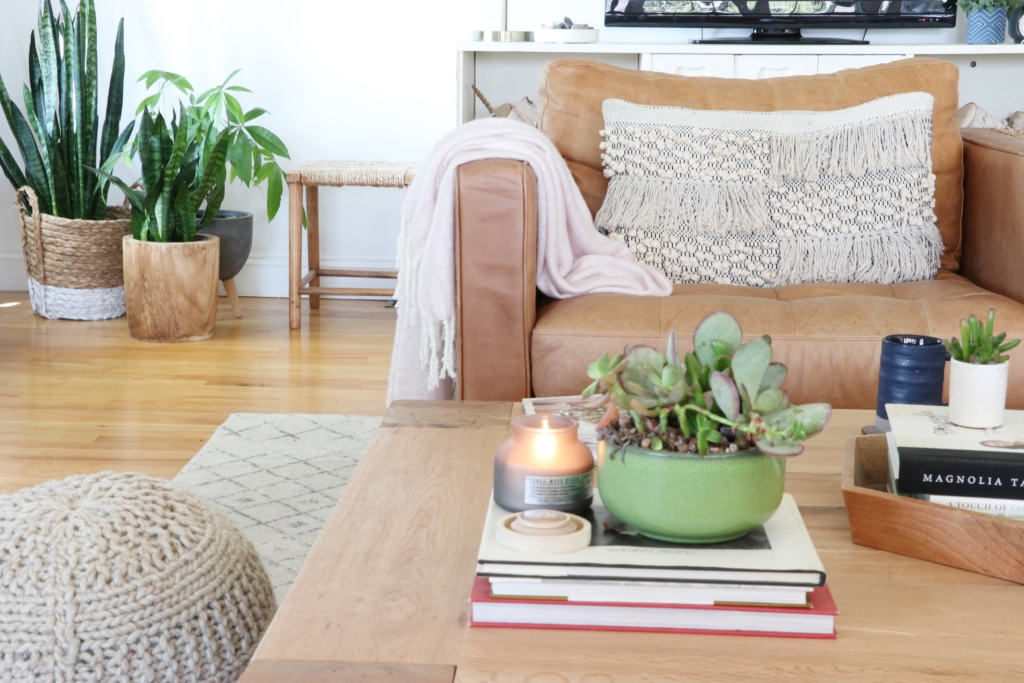 They also offer a 30 day satisfaction guarantee, which means if you aren't satisfied they will take it back.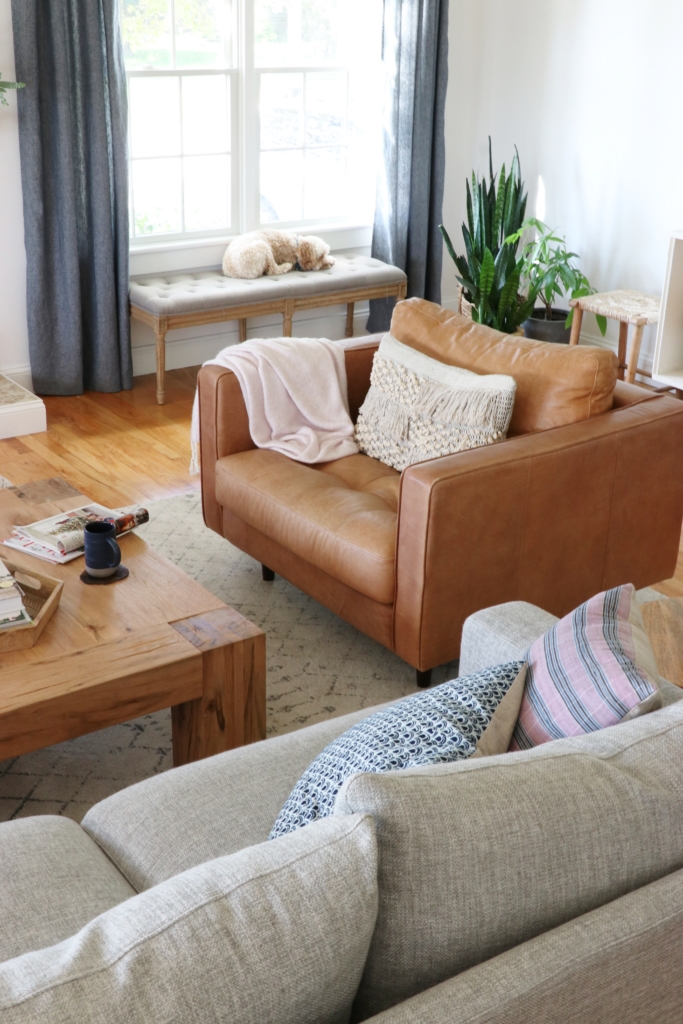 Apparently the Sven sofa is Internet's Favorite Sofa and specifically the Sven in Charme Tan leather. You can see it in Karen's house, she was the deserving homeowner I did the makeover for with BHG and Rebuilding Together.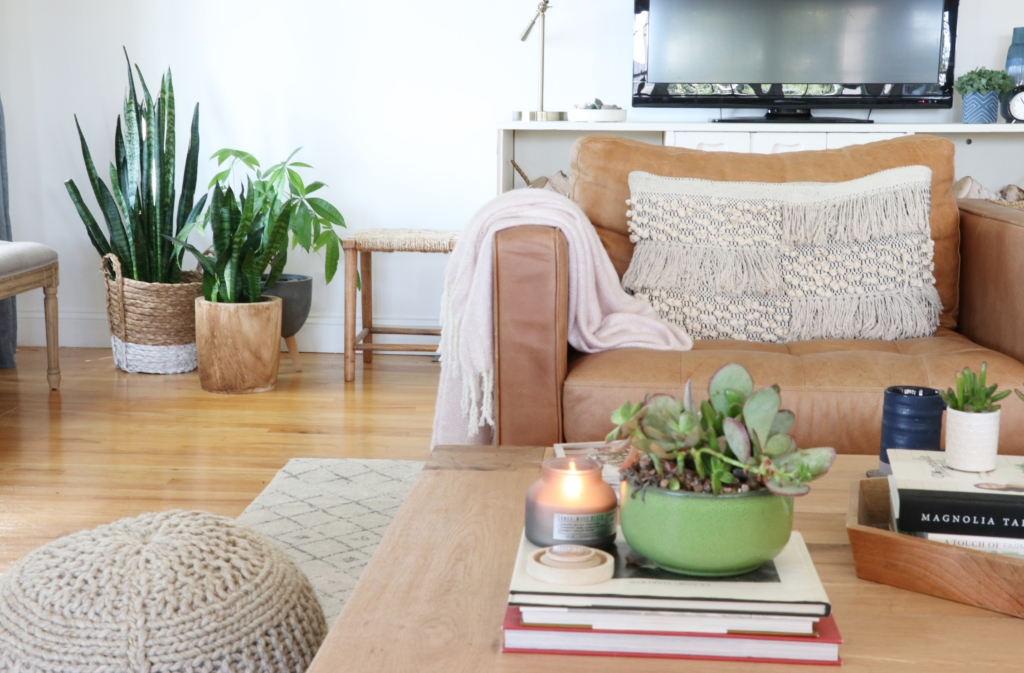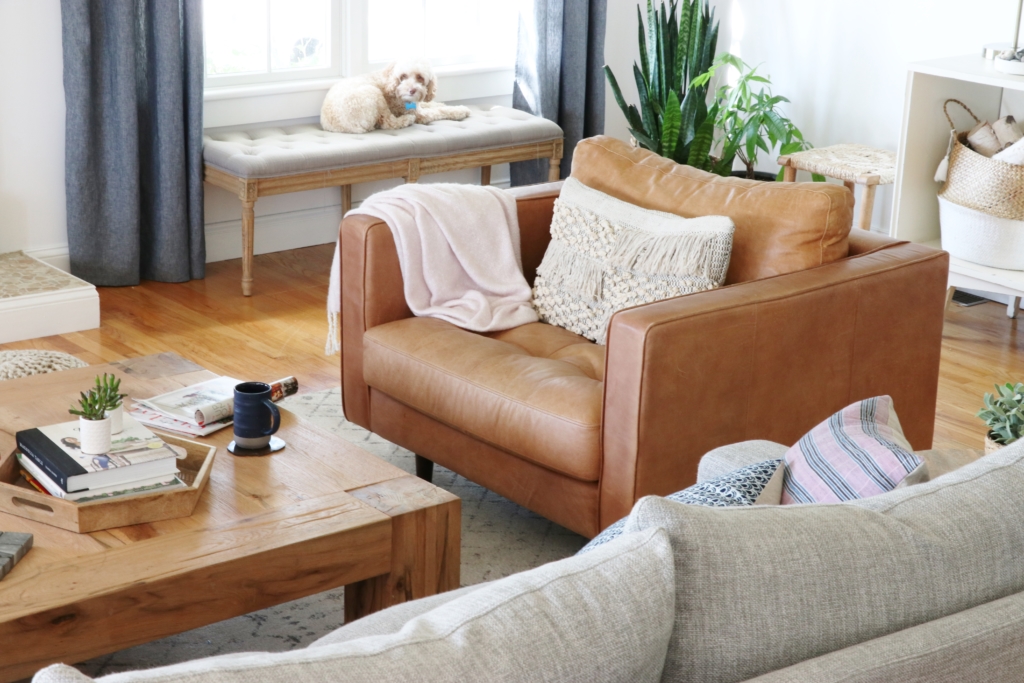 On to the GIVEAWAY!!!! Article is gifting the winner a $2,000 gift card towards your Sven purchase!!!!
This is how you can enter, which will also be detailed once you click on Rafflecopter.
MUST follow @article on Instagram
MUST follow @cityfarmhouse1 on Instagram
MUST subscribe to the Article mailing list
Bonus: Leave a comment with your favorite Sven you'd like to win
Contest runs from October 23-30
Contest is open to all residents in the U.S. and Canada.
Have a happy day! And GOOD LUCK!!!!!