DIY Sharpie Pillow & Fall Family Room
Happy day friends! Today I am joining my blogging girls for Seasons of Home, Autumn Edition. It's a chance for us to share  projects, vignettes and thoughts on fall in an intimate way.  I love these women to pieces, they are creative and kind & value home and family like I do. I  hope after my post you will hop on over and give these ladies some love.
Fall is a great time to reinvent your home, isn't it? By simply changing a few accessories & pillows and adding some texture you can change the look & feel of your space. I know what you are thinking, that all takes time & money. And you are right for the most part, it does take time but it doesn't have to cost a lot of money. I move things around my house all the time and many times re-using what I already have, that can save you a ton. Another tip- pillow covers, by simply changing out the covers each season you can easily transform a space. The best part about covers, you can take them off, wash them and then store them in your linen closet for next season. I buy most of mine from H & M and also West Elm. Lately I am obsessed with checks, plaids & grid patterns and what a perfect way to transition into the holidays. So I thought I would share my own version, a DIY Sharpie Pillow-for under $5.
I can't tell you enough how much I LOVE this easy & simple project! First, you need your pillow cover, I found mine HERE, mine is the 20″ x 20″ cream canvas but you can use any light tone. You will also need a Sharpie, a yard stick, pencil and iron.
 Find your center and make your first horizontal line, then follow it up and then down, making lines along the side of the ruler. Your ruler will be your guide, just be sure your first center line is even.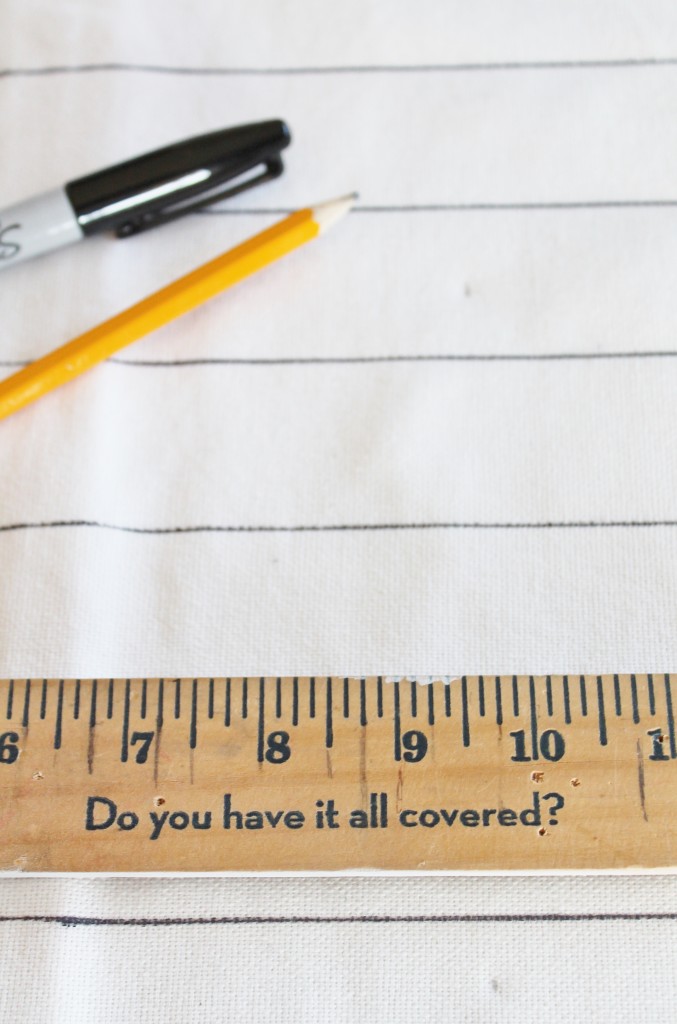 Then do the same for the vertical lines. After you are done, erase any pencil lines and iron to set the ink. For washing, use cold on delicates or hand wash.
 Easy right?! For under $5 you have a pillow that will go with everything. The 2 pillows either side are from HERE.
This is a shot from my FALL TOUR, see the difference?
The plaid throw is a vintage picnic blanket from Etsy.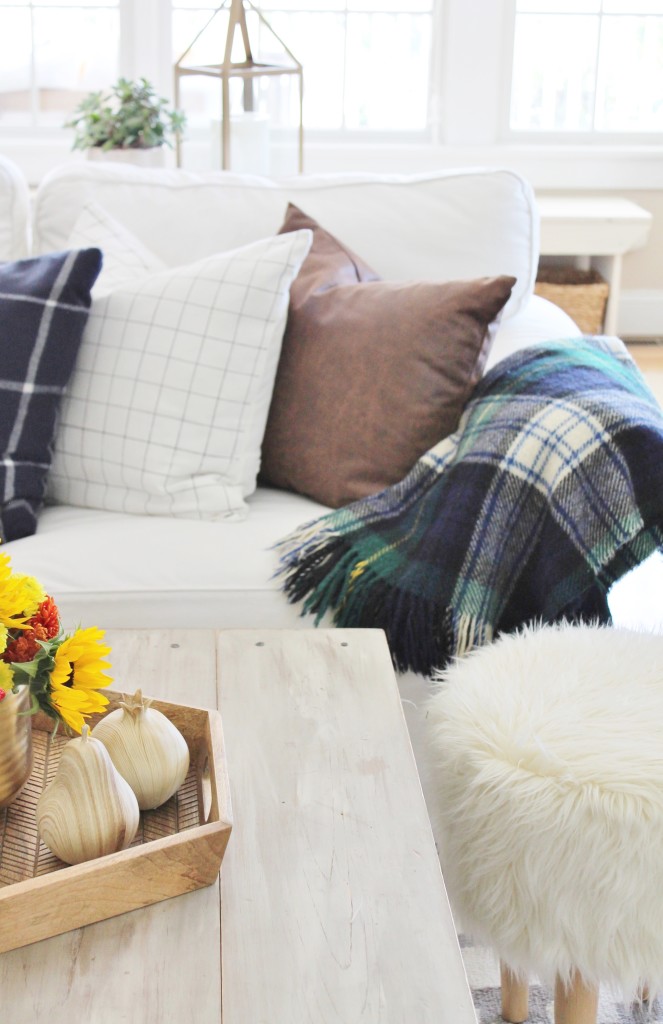 Please head on over, these girls are amazing & you will be so inspired!
Shades of Blue Interiors  |  Thoughts from Alice  |  Clean and Scentsible
Craftberry Bush  |  The Chronicles of Home  |  Rooms for Rent
Finding Silver Pennies  |  Town and Country Living  |  City Farmhouse
Thank you for stopping by! Have a beautiful day!