Hi & welcome to my fall tour, I am so glad you stopped by for a visit. My name is Jen, I live with my husband, 2 boys and wheaten terrier in a small coastal town on the east end of Long Island, NY. I write about DIY & decorating with an occasional recipe or 2. I love to play house and reinvent home with each season. Fall is such a great time of year, I relish in the idea of making my home cozy once again, connecting with family & friends in a new way and enjoying pure, unfiltered moments with them. This time of year weekends are filled with pumpkin picking, days spent at the beach bundled in big sweaters and nights fireside wrapped in comfy blankets, where the BEST conversations happen.
Today is the second day of Finding Fall Home Tours, yesterday was a huge success! Thank you to Laura from Finding Home Farms & BHG for including me with such talented bloggers!
To see BHG's fall decorating post click the image below
 To start the tour from the beginning over at Finding Home Farms click the image below.
 If you are coming over from Thistlewood Farms then the warmest welcome, her tour, as always blew me away!

For this year's tour I used lots of natural woven textures & tones, cozy blankets and pillows that added a punch of color & pattern. My goal was to keep things simple & inviting. While it still feels like summer here I wanted the transition to feel stylish & seamless. I hope you enjoy my modern farmhouse fall tour!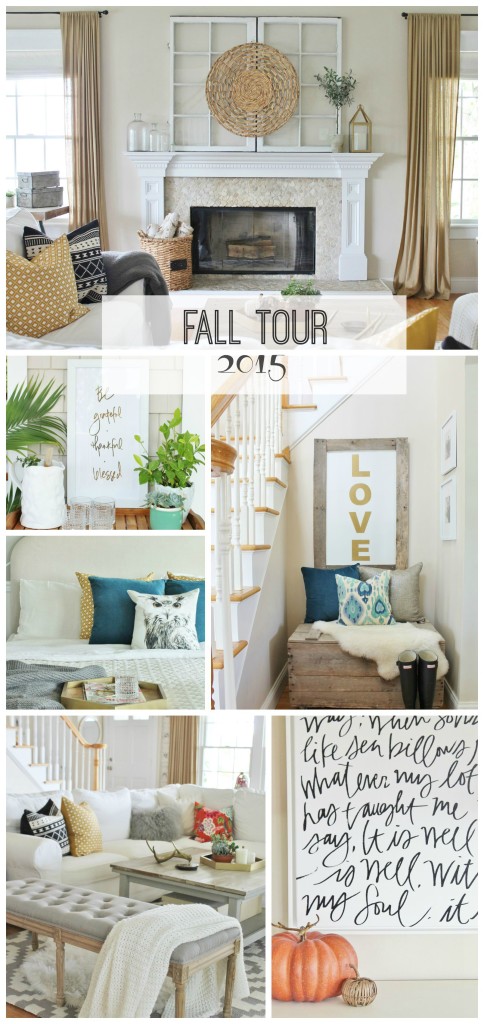 Lets begin with my family room, it's one large room with many functions. We spend a great deal of time in here as a family so my goal is always to make it purposeful and pretty. I get a ton of questions about my white sectional & if it is really practical with a family & I say YES! My slipcovers I LOVE, you can read all about them HERE.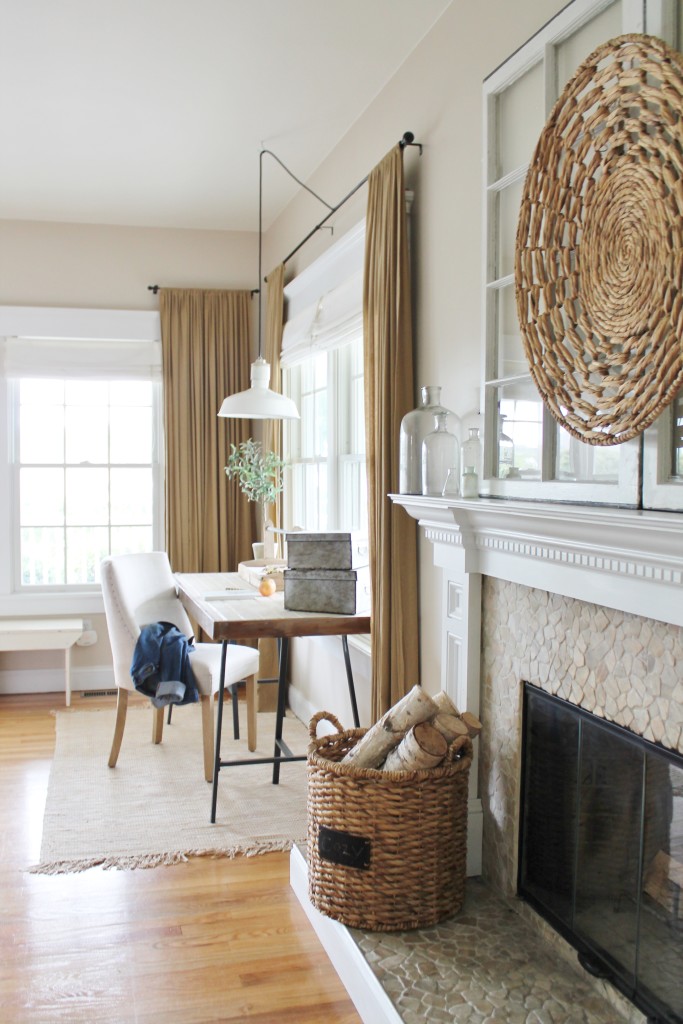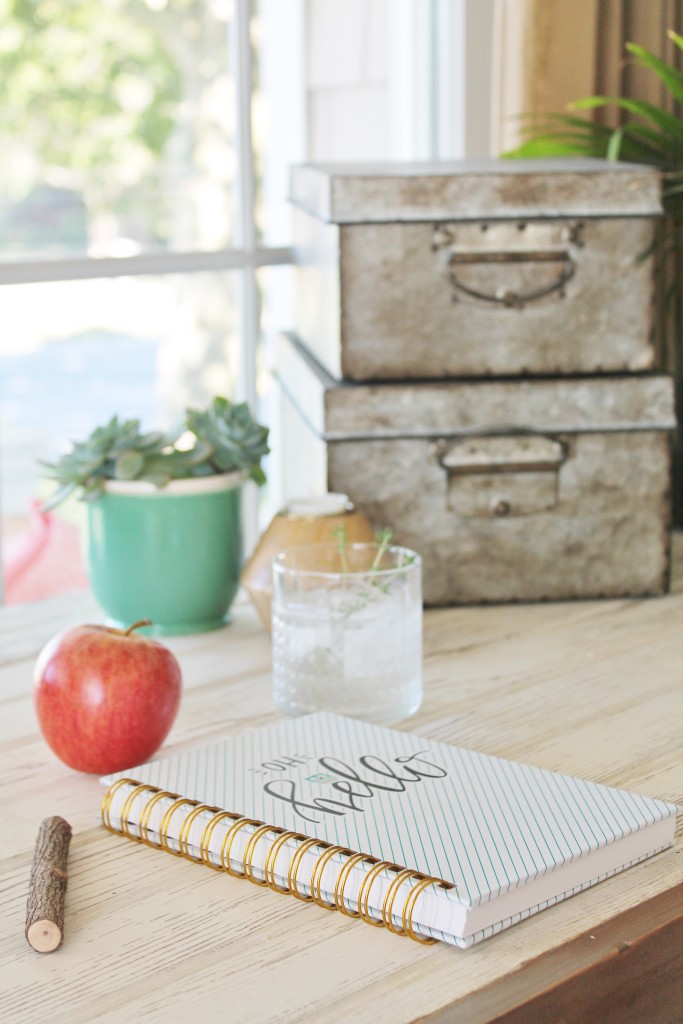 This is our little nook under the stairs….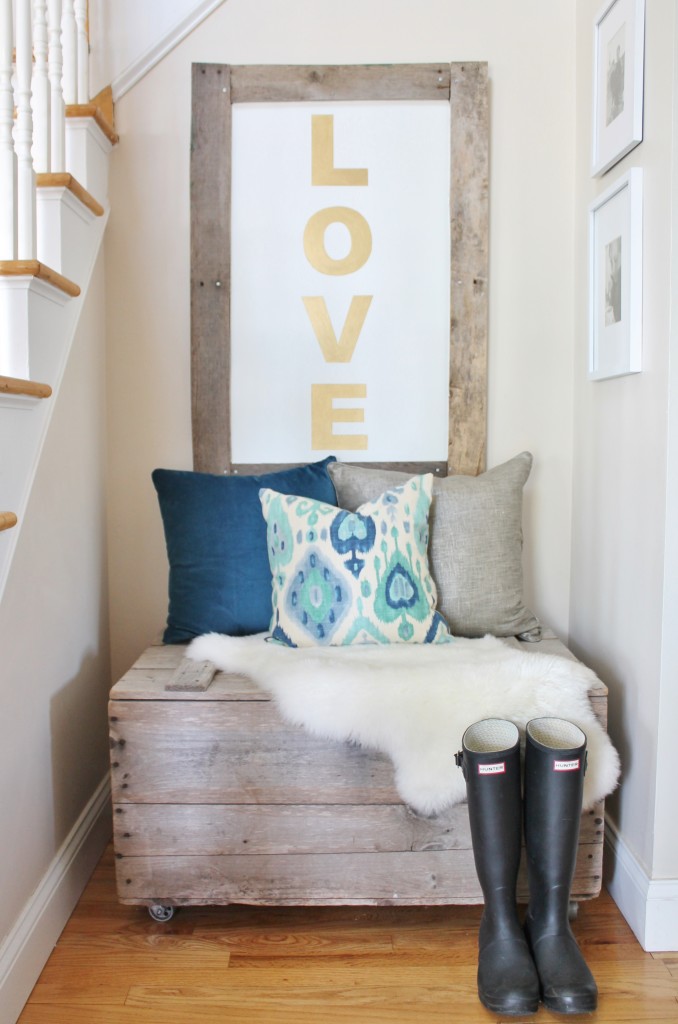 I finished my dining room last spring & had fun taking some risks. I love the dark walls and I am enjoying decorating it in a whole new way this year. I brought in some rustic touches and added a dried bay leaf wreath for  a natural touch.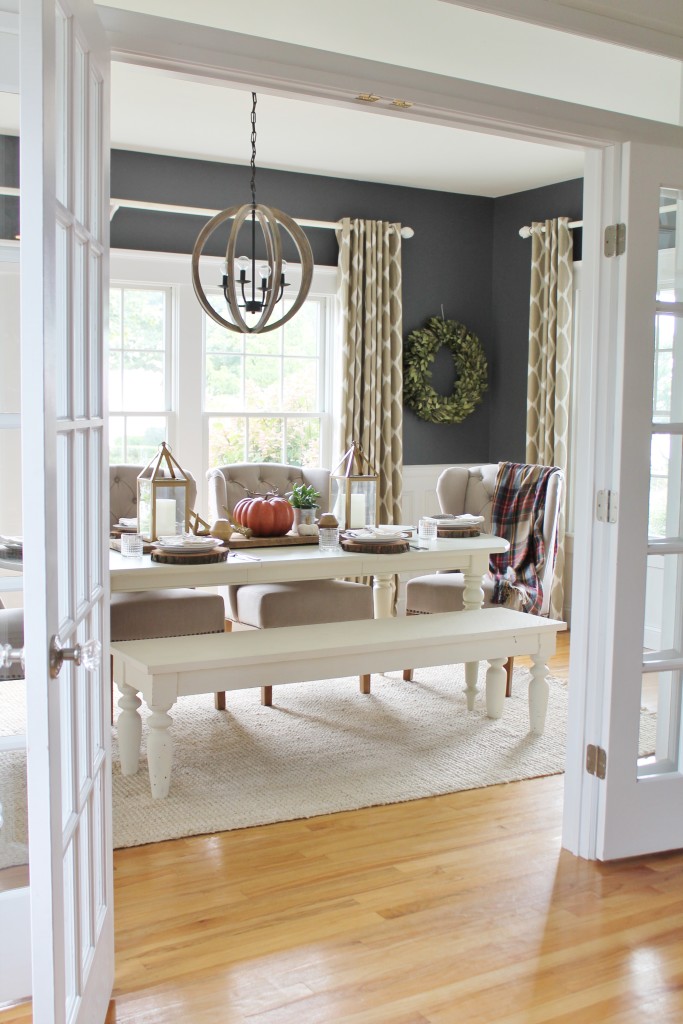 This is our master bedroom, it was featured in the Feb issue of BHG. This was a true, budget friendly makeover, you can read more HERE. Again, I wanted to keep things neutral & cozy with a touch of whimsy with the owl print pillow.
Our porch says fall in a subtle way, as we are still enjoying our herbs and remnants of summer. By repeating a similar color palette from inside I am connecting the 2 spaces. We enjoy a great deal of time out here all year round, the colder it gets, then the bigger the blanket:). We also have a beautiful view overlooking the bay, it is so peaceful to spend time out here, especially in the morning when the air is so crisp. It's a great place to soak it all in, start your day & count your blessings.
 It's time to get comfortable, so grab your morning coffee or tea and be ready to be inspired. Just click the images below to continue the tour.
Next up is Jessica's beautiful home over at Four Generations One Roof.
Then onto Beth's lovely home at Home Stories A to Z.
Oh & if you would like to join us and share your fall home on Instagram just hashtag it #BHGcelebrate.
Thank you for stopping by!