Cozy Fall Den + DIY Concrete Coffee Table
This season is all about bringing the cozy back, on a budget of course. I'm joining a few Seasons of Home friends as we take you on a fall tour highlighted by something we did on a budget or foraged. Thank you to my friend and host Kristen from Ella Claire for putting this festive event together. I've been excited to make my own plaster/ stone mixture to create a faux cement table, so what better time to try.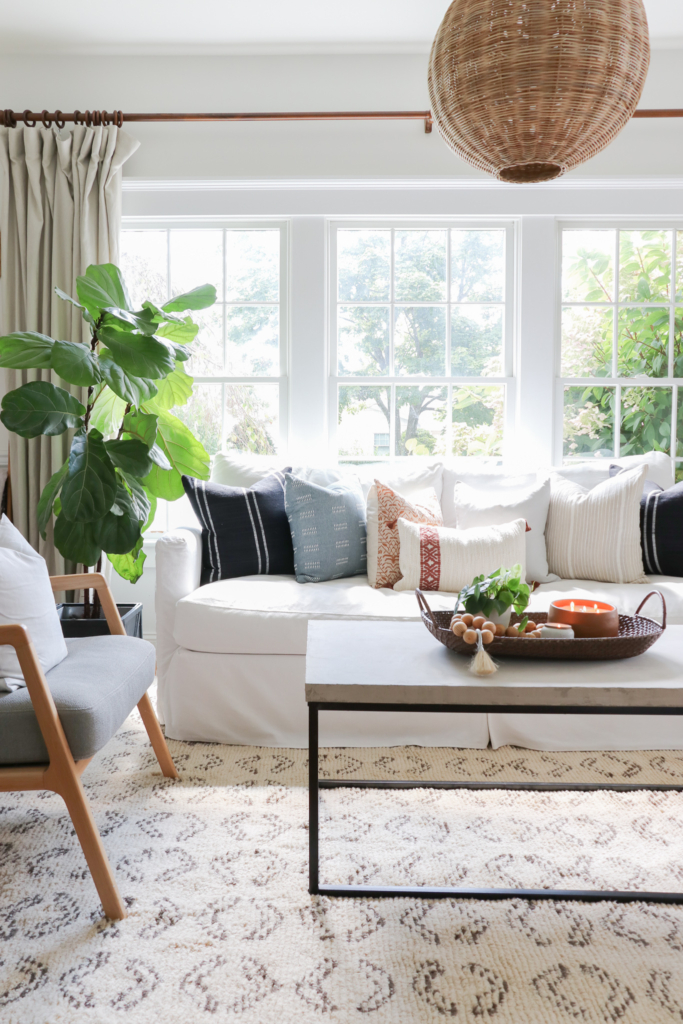 I need to start by saying, I haven't felt this kind of creative rush in a long, long time. The entire time I was plastering the table I kept thinking "it's been a while since a project made me this happy."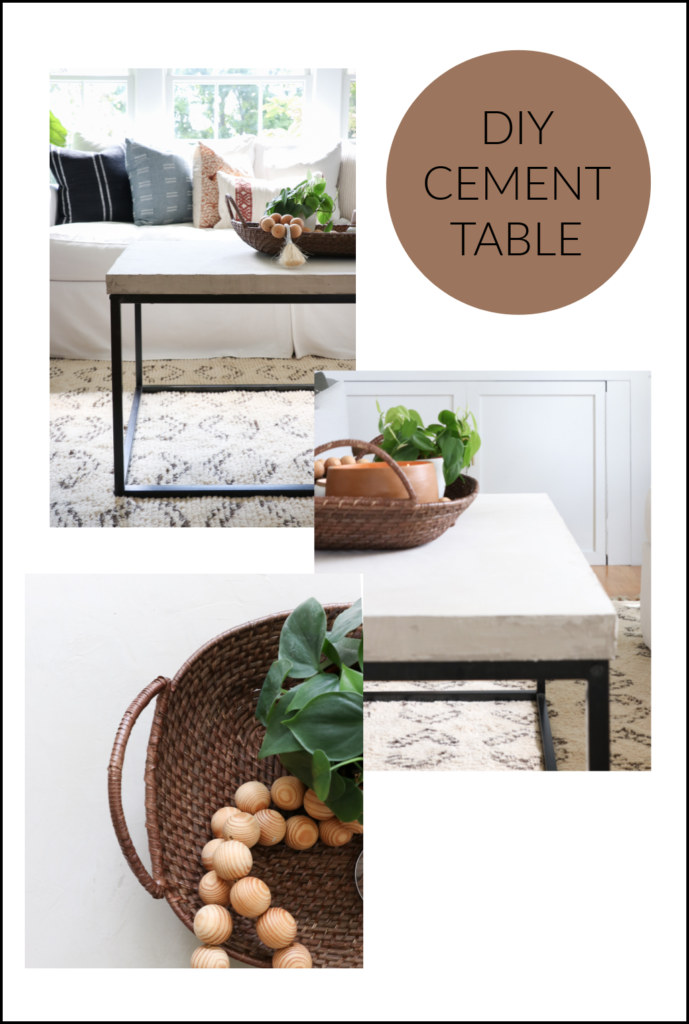 You can watch the tutorial below…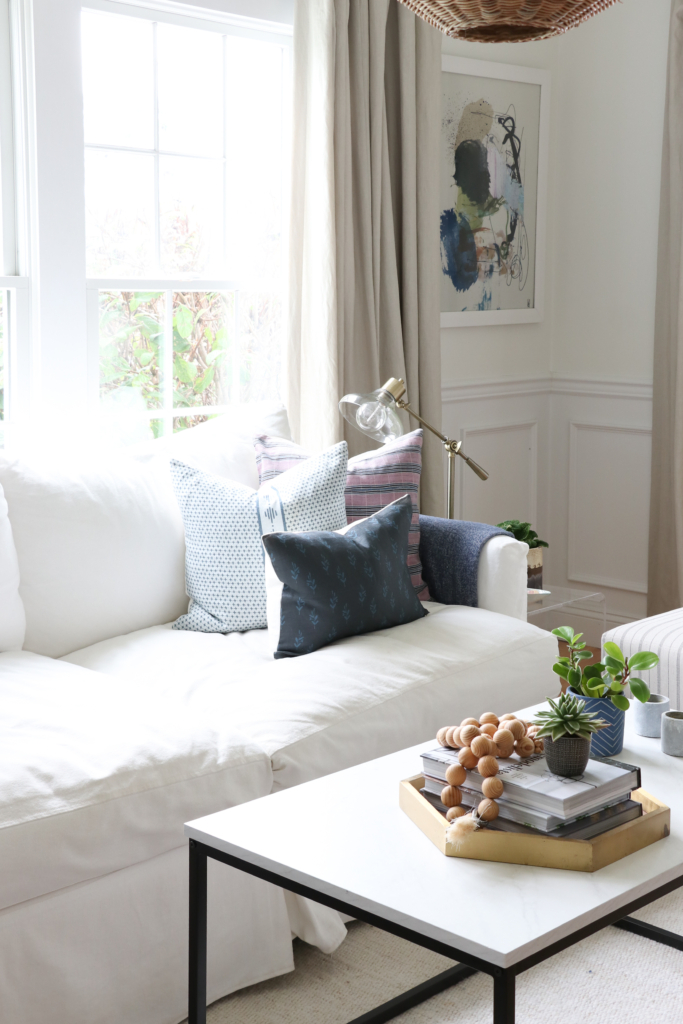 This is the before above, it was a wood base made to look like marble. For just over $100, it served it's purpose. It was screaming for me to plaster it, ha! And below is the after. The amount of texture is brings to the space is unreal.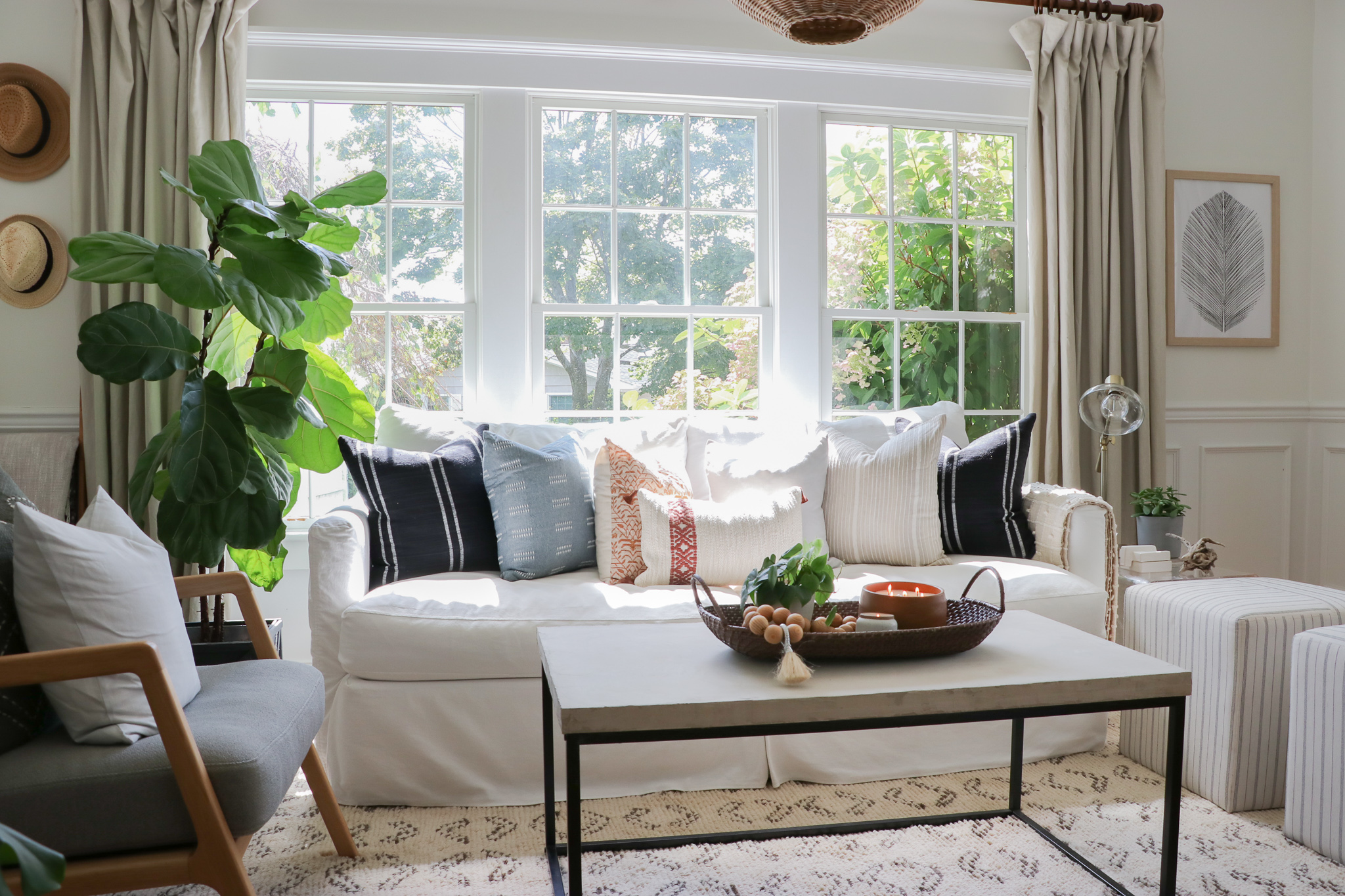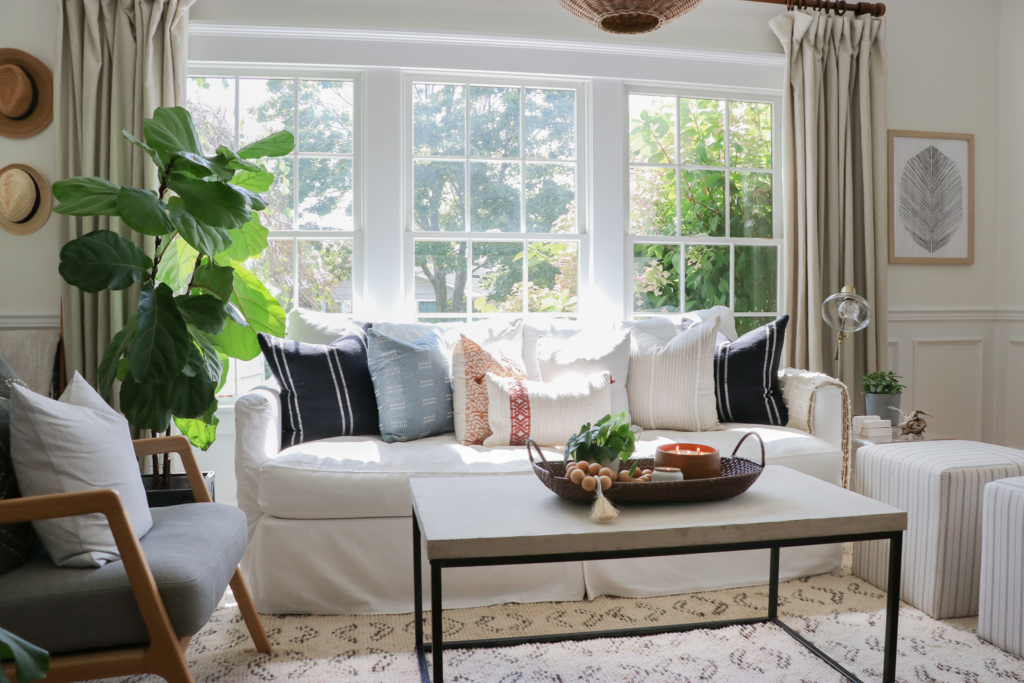 I have to warn you, this is addicting. You may find yourself plastering anything and everything you own.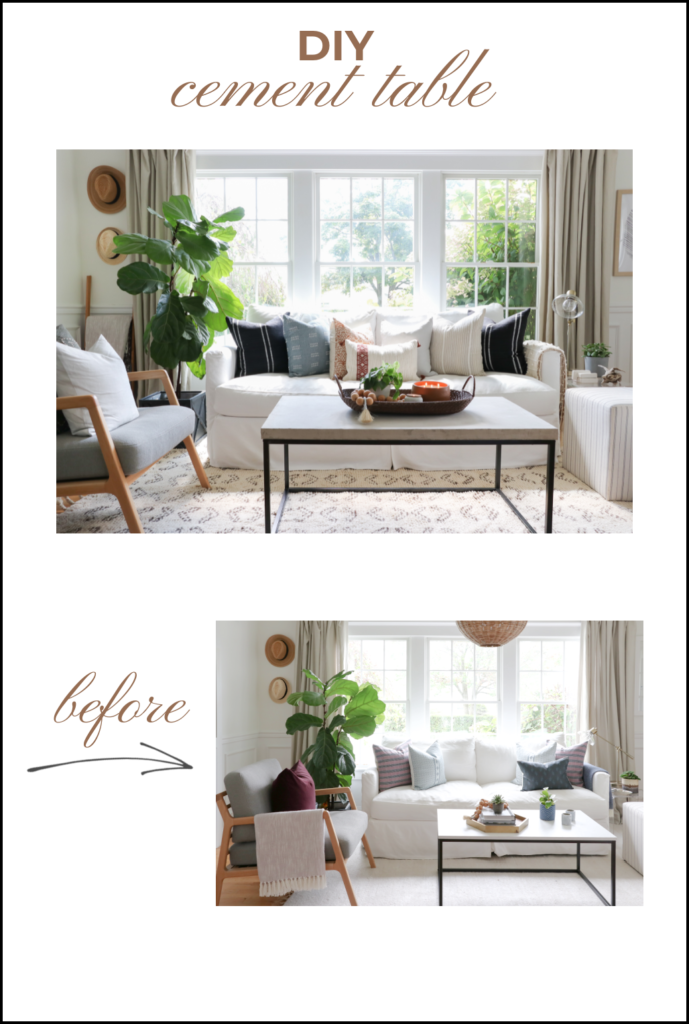 The entire project cost me under $40. I used paint, glue and wood I already had. You may not need the wood, I wanted the table to be thicker so I added a sheet of MDF to the top.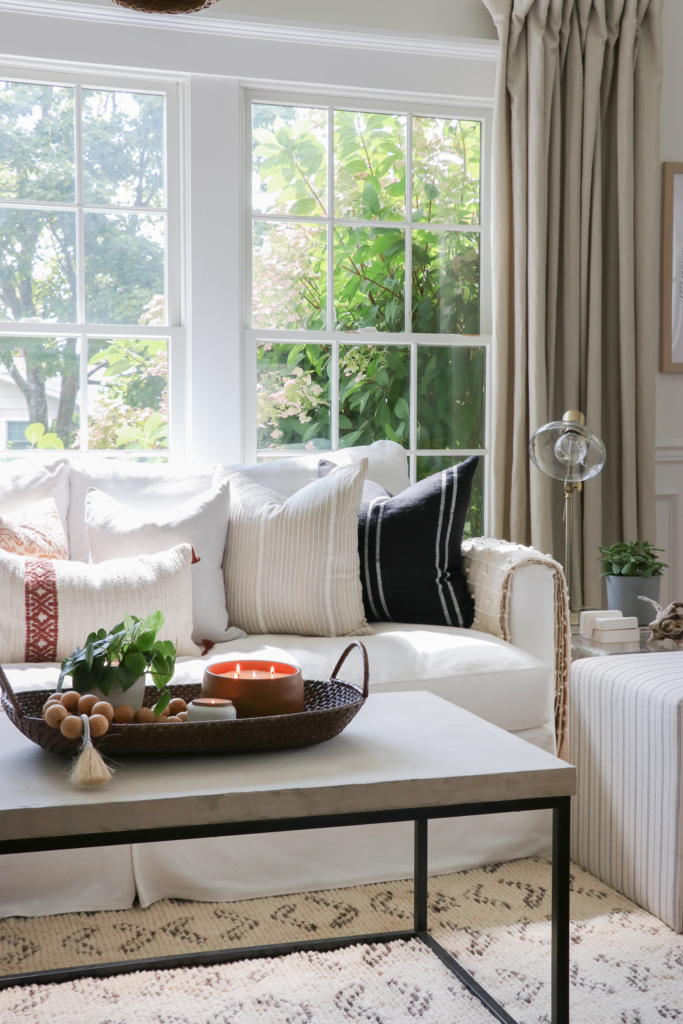 The important thing is the 3:1 ratio of dry wall or joint compound to paint. Keep in mind, by adding the joint compound (or spackle) it will lighten it by about 30%. The paint I used is Benjamin Moore Briarwood.
I picked a few things up at Target like this tray above. And scored a few pillows covers at the West Elm Outlet at 50% off.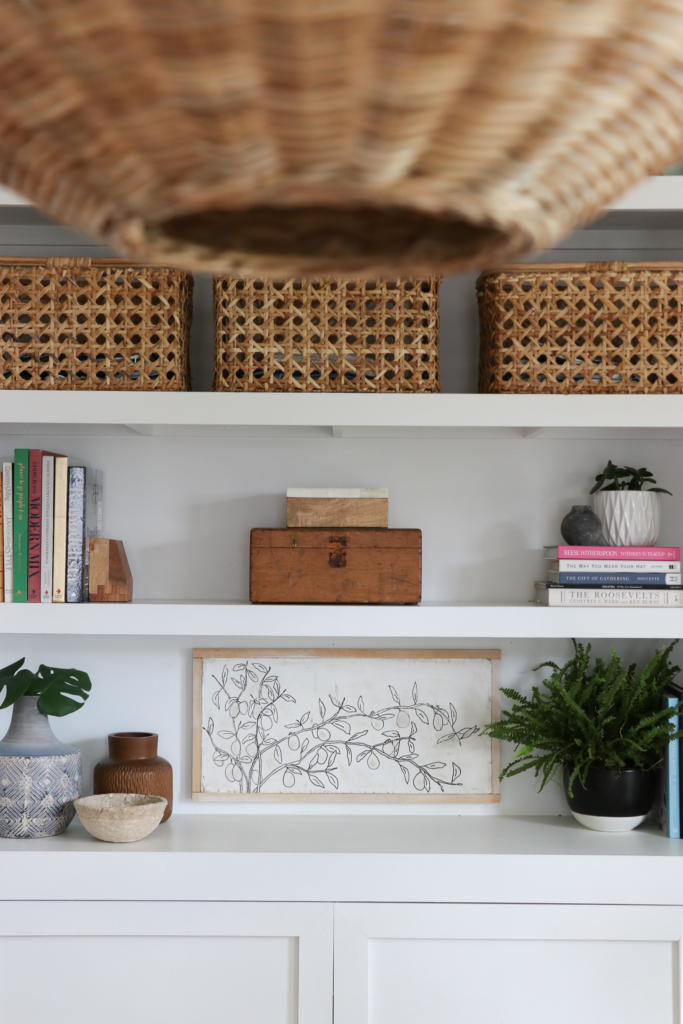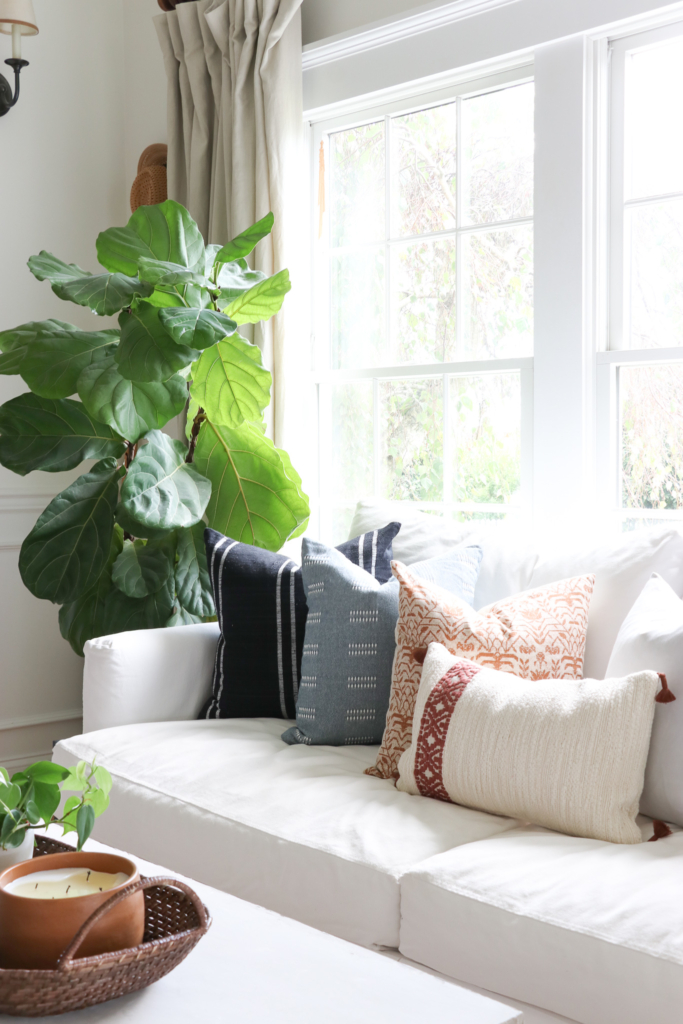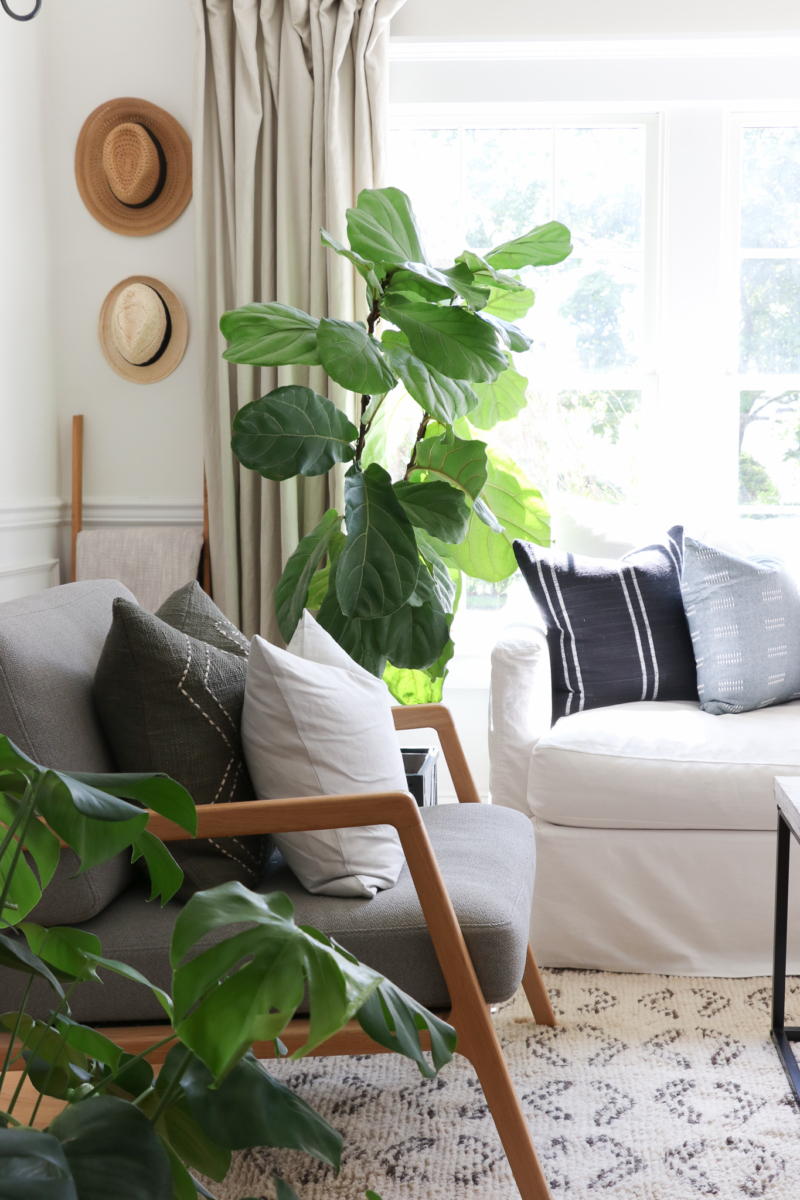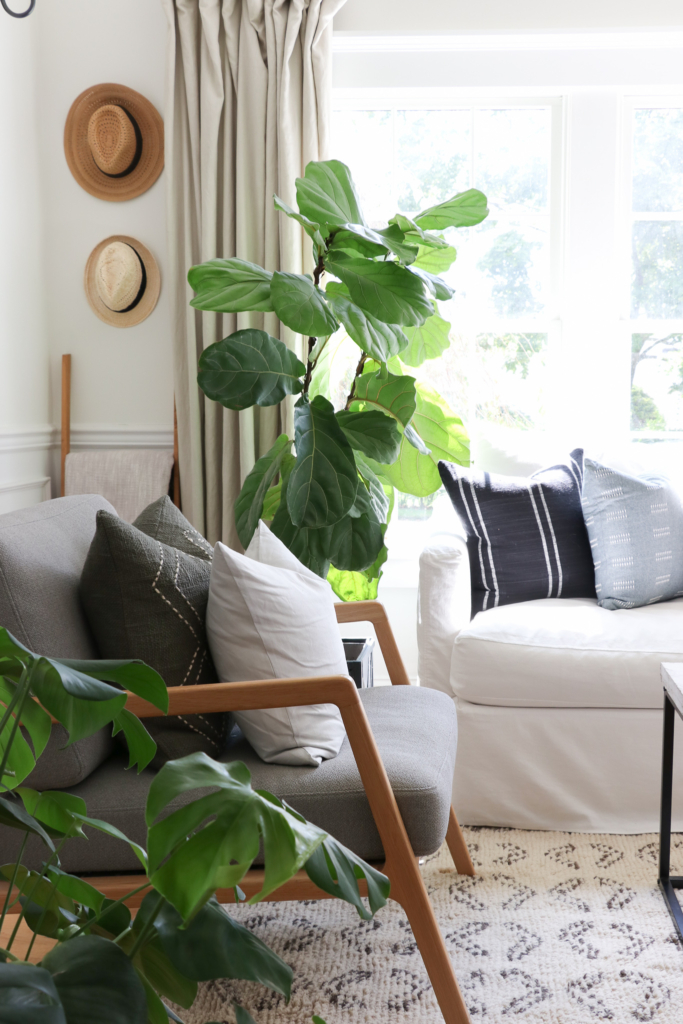 One of my favorite elements in our cozy fall den is the new Studio McGee rug from Target. I was in need of a new rug for years but the ones I fancied were well over $1000. This one was much cheaper!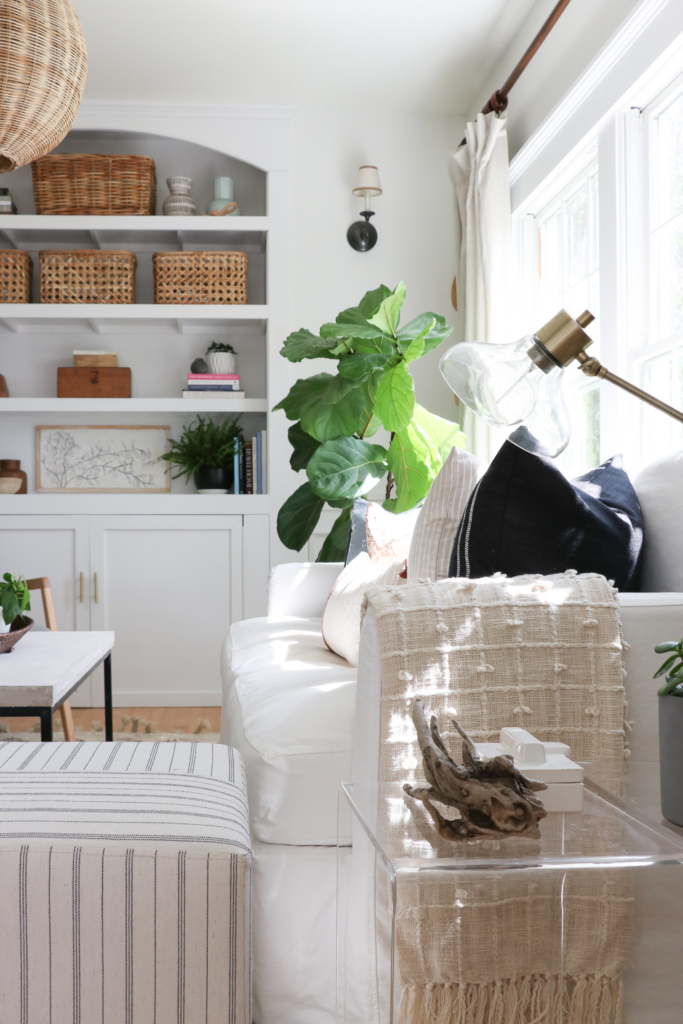 Just look at that texture!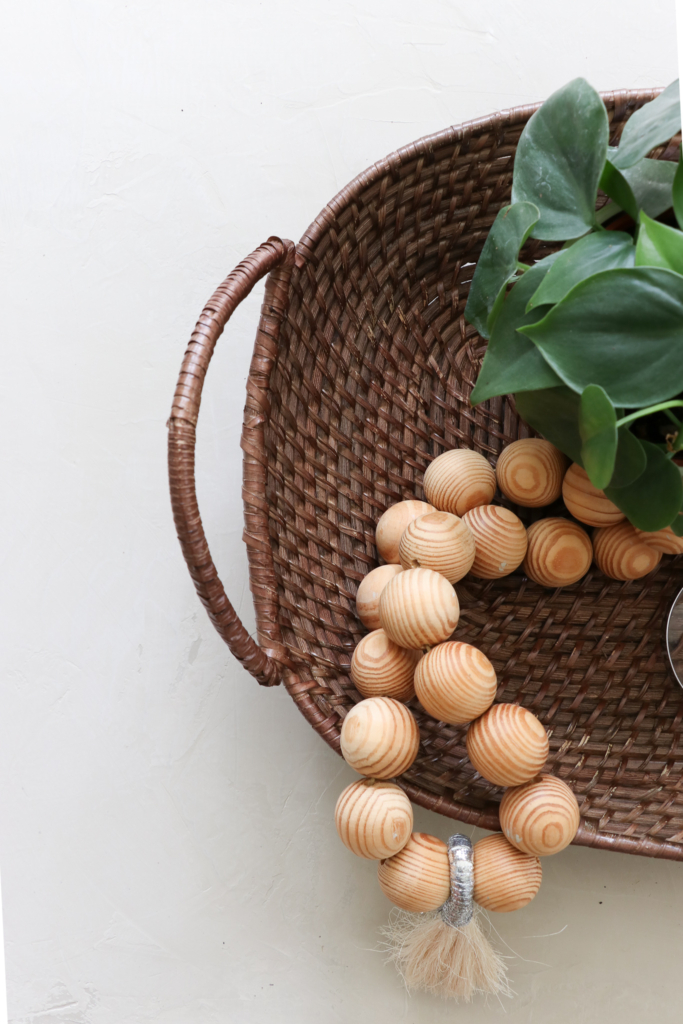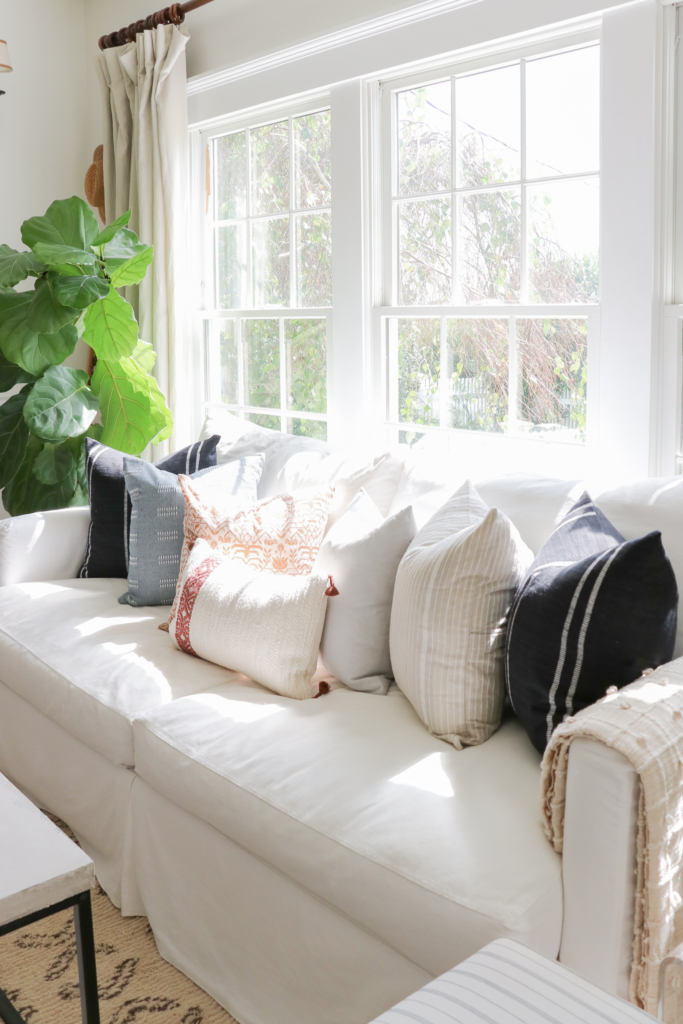 These paper mache bowls I made myself, you can find the tutorial HERE.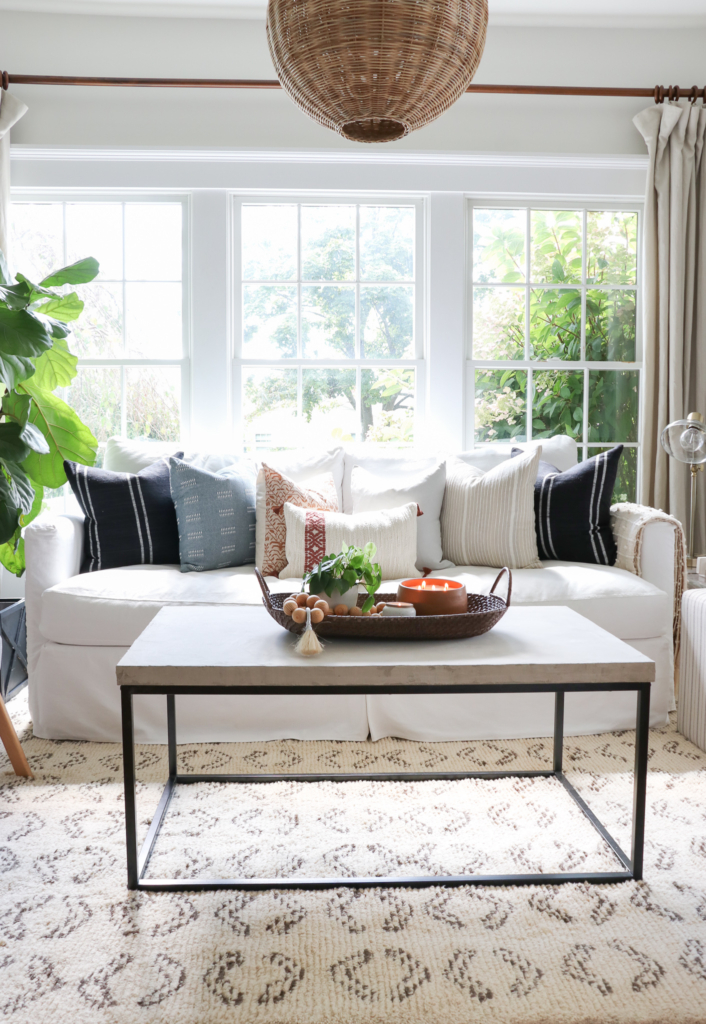 This post contains affiliate links.
You can shop the post below…

To continue the amazing budget friendly fall tours just click the links below…
Ella Claire & Co. | Dear Lillie | Inspired by Charm | Zevy Joy
Azure Farm | French Country Cottage | City Farmhouse | Handmade Farmhouse
Have a happy day friends!