Cozy + Layered Fall Family Room + Kitchen Details
Can one ever have too many candles or over use the color green when decorating a cozy and layered fall space? I think not. I'm getting a slow start with this season. Here's a little bit of progress I've made. The goal of course was to add warmth with tons of yummy fall hues and textures.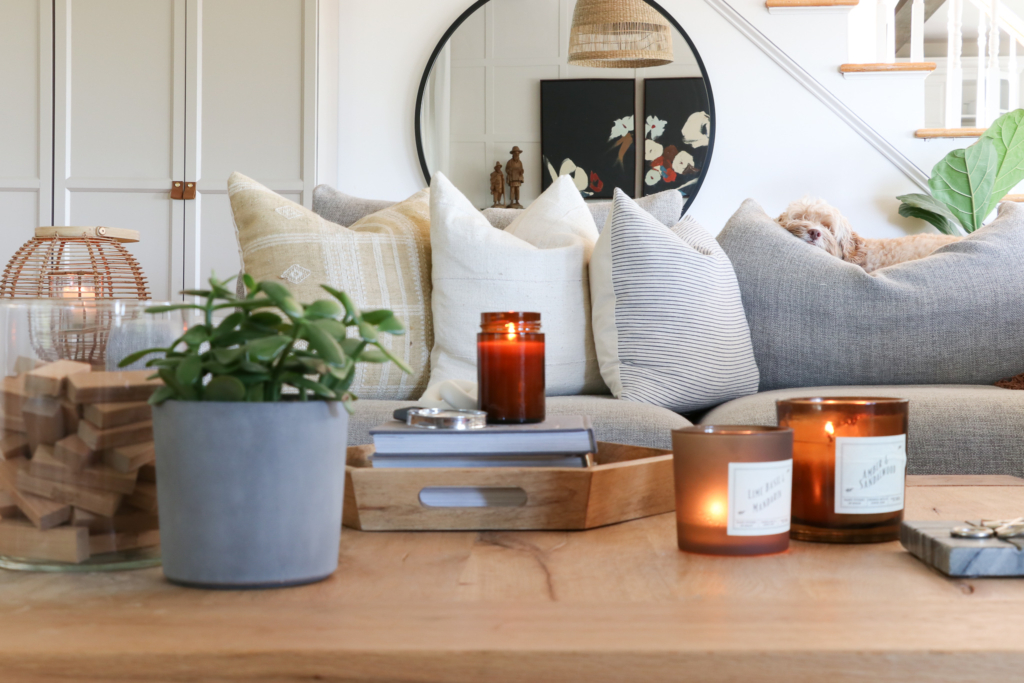 I mixed my pillow covers with a few from Global Stitch, Target and West Elm Outlet. I was ecstatic that Target is now making some of their pillow covers with zippers?! It's super exciting news, I know;).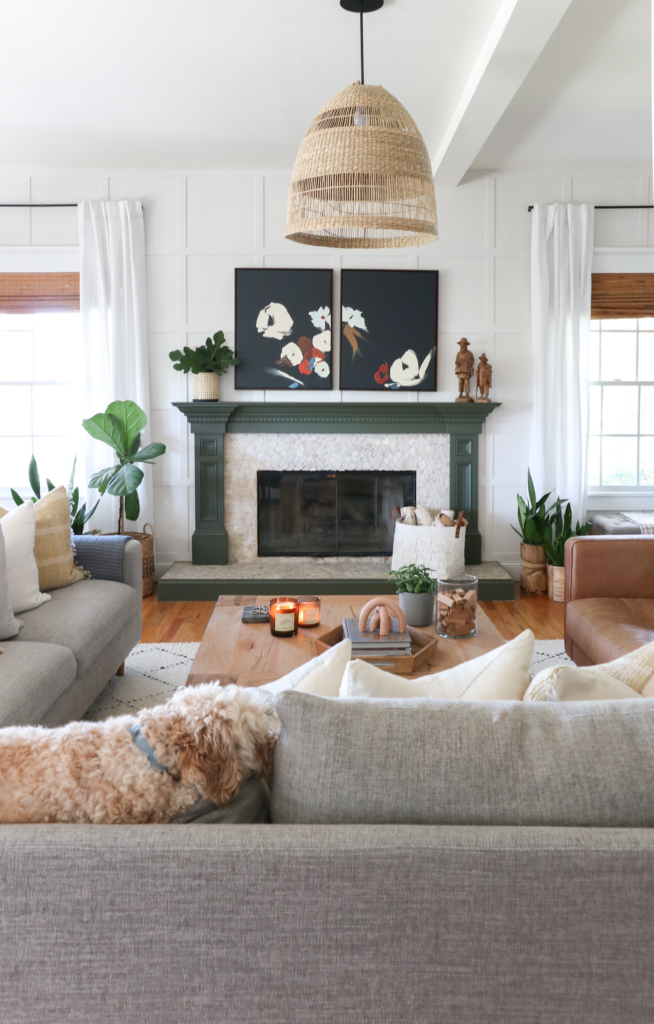 This guy, I can't get him to stop sleeping on the top cushions. I mean, I probably could if I was more strict but he's so darn cute and he loves it so. He's able to get a better visual on the goings on of the neighborhood. I am still loving my DIY rattan pendant and batten board wall but I do have some sad news about the mantle. It's going bye, bye. Stay tuned for more details on that.
I picked up this new wool rug a few months ago from Home Goods and so far, so good.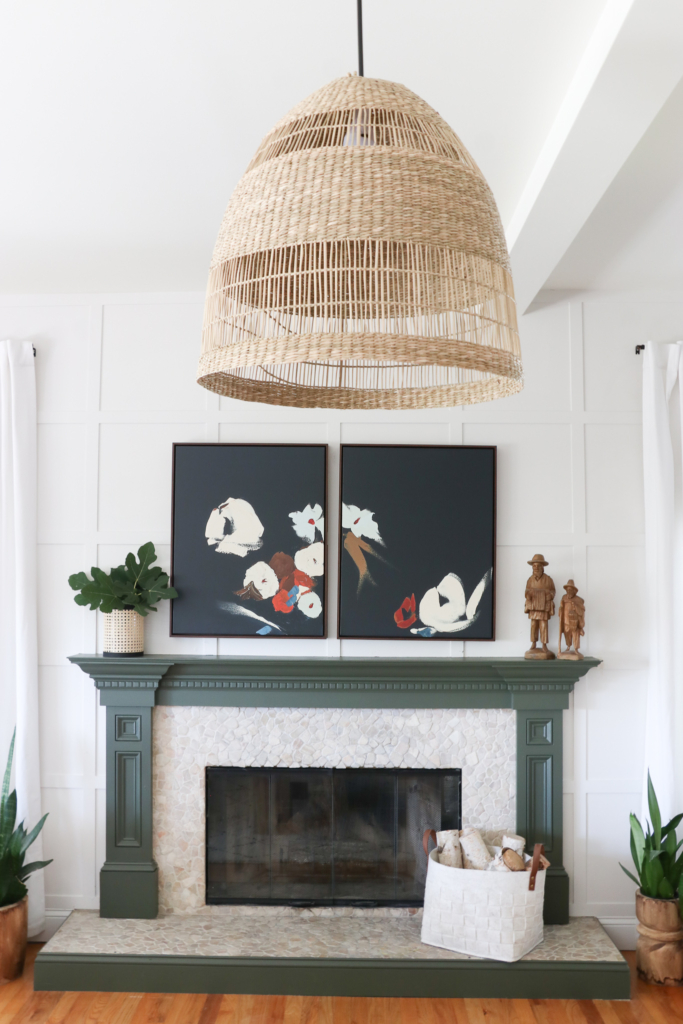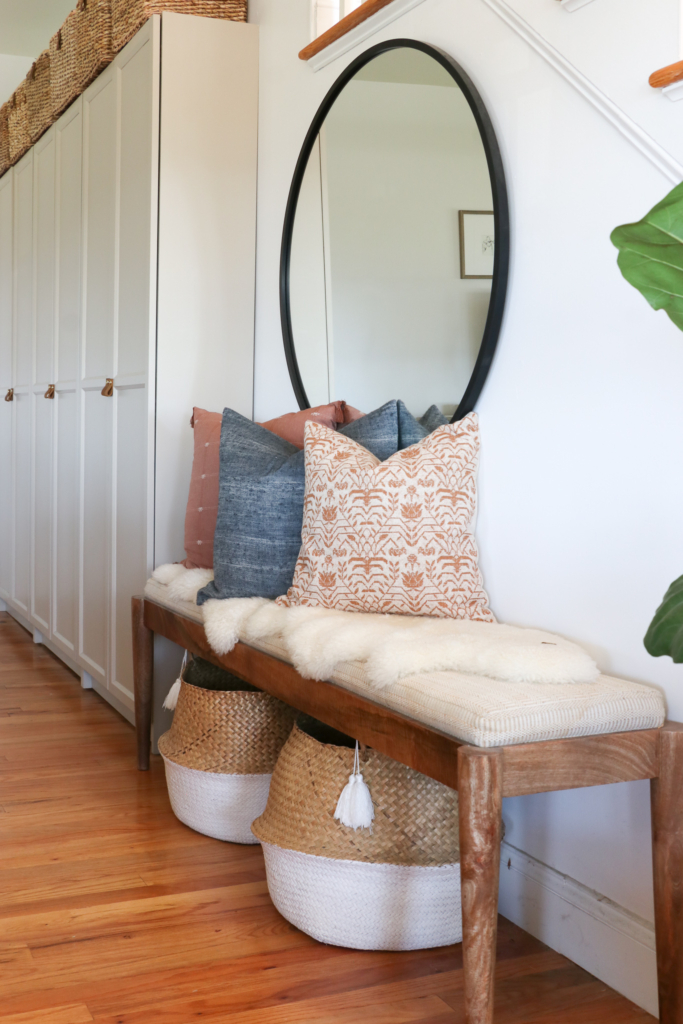 More pillows from Target and in case you are wondering, I am still loving my Billy Bookcase Hack.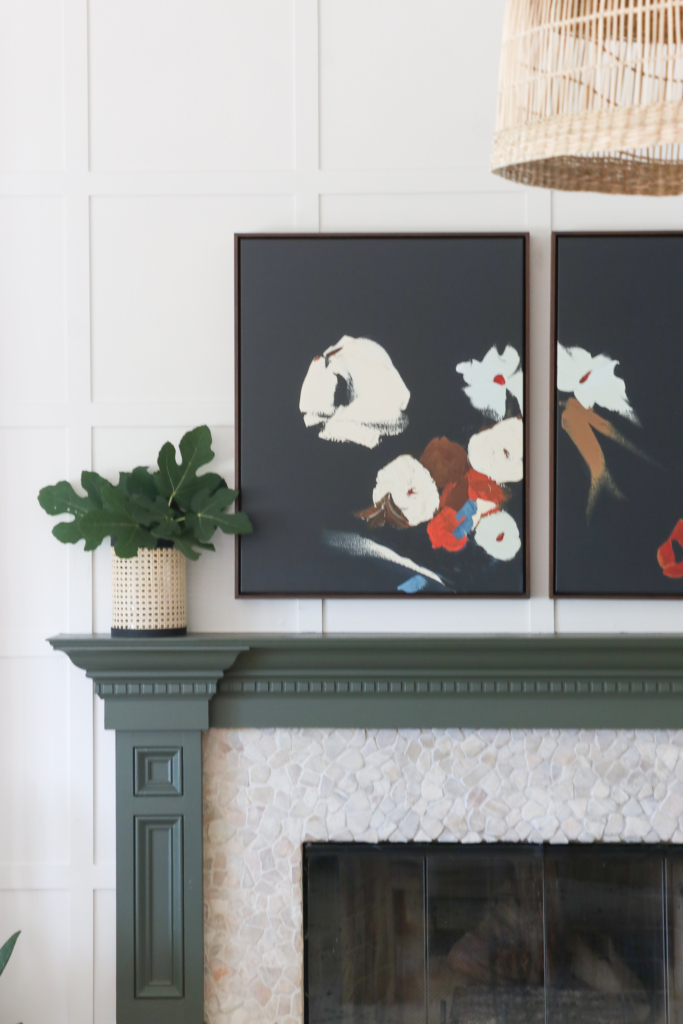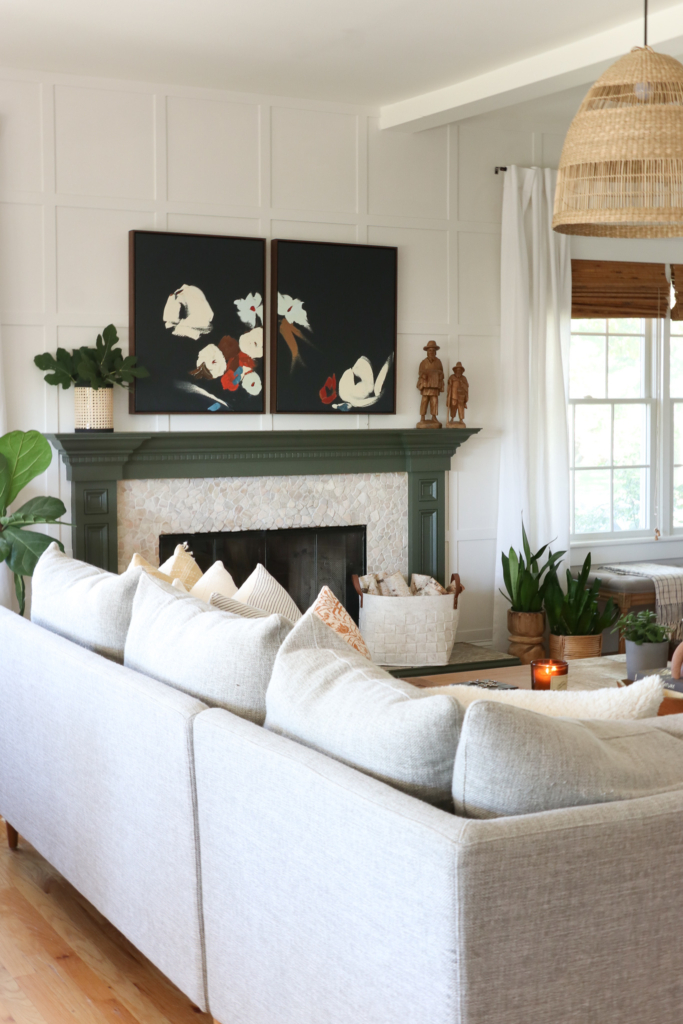 You can shop the room below…

Onto the kitchen. Yup, green again. My island is actually am army green but looks pretty bold in these images. The color is Cast Iron by Sherwin-Williams. If you are looking for a soft, earthy green, this is it!
I also bought new kitchen rugs from Studio McGee at Target. I bought the runner and 3 x 5 for under the sink. It adds a lot of warmth and texture to the space. So far we've had a blue Gatorade spill but luckily all is OK, for now.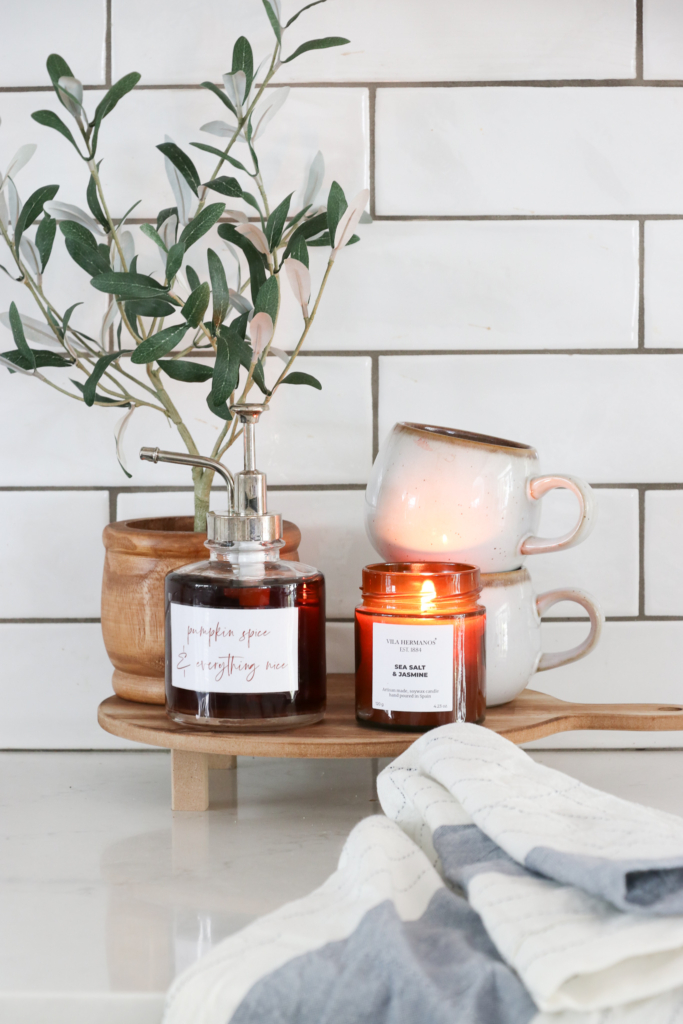 OK, I have the BEST TIP for you! You know how the bottles of your favorite coffee syrup are SO large? Well, this brilliant girl on TikTok poured the fall flavoring into soap dispensers! Life changing, right?!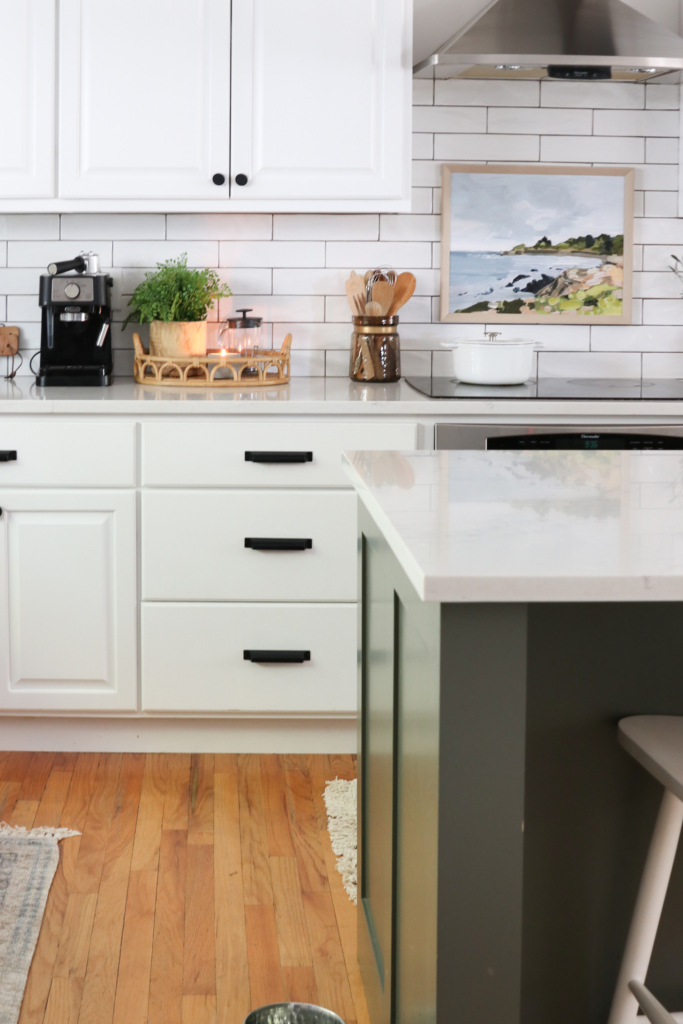 This post contains affiliate links.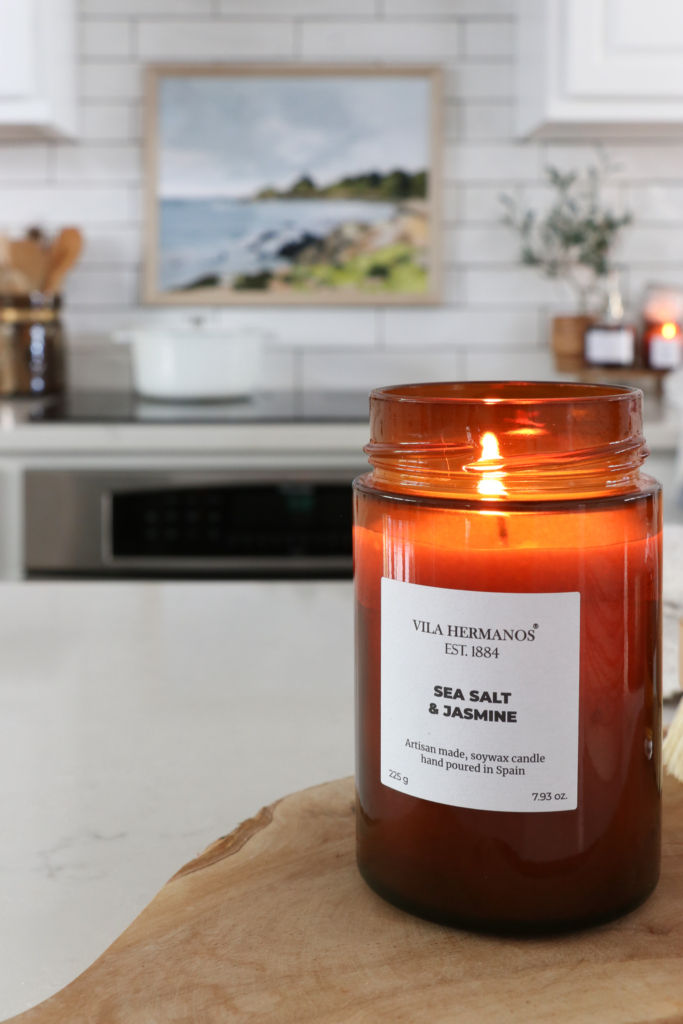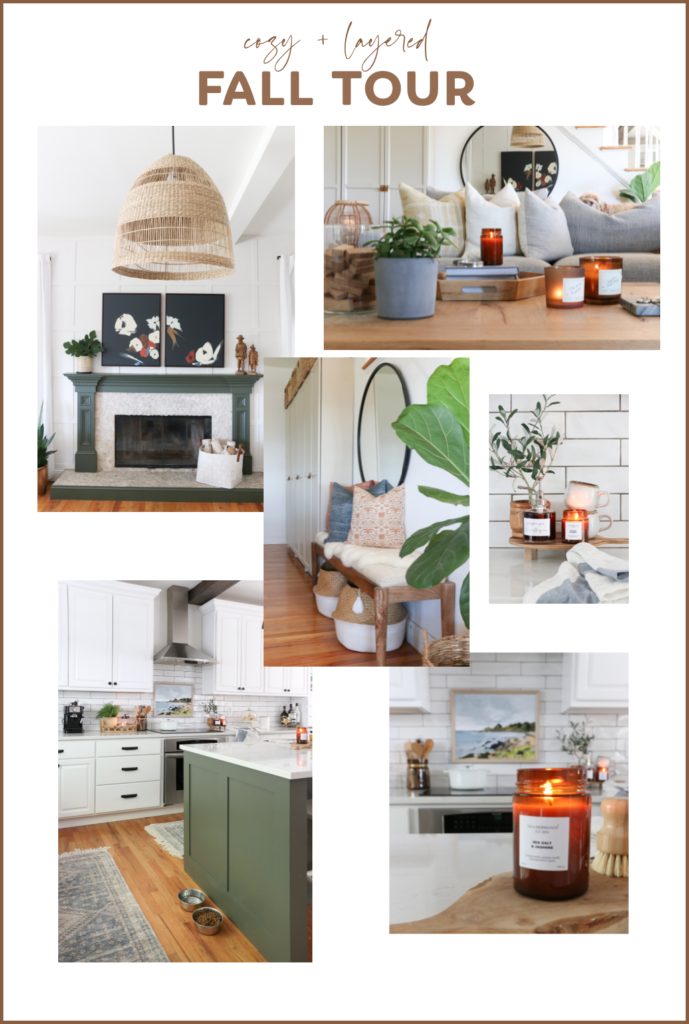 You can shop the post below…

In cased you missed THIS project below…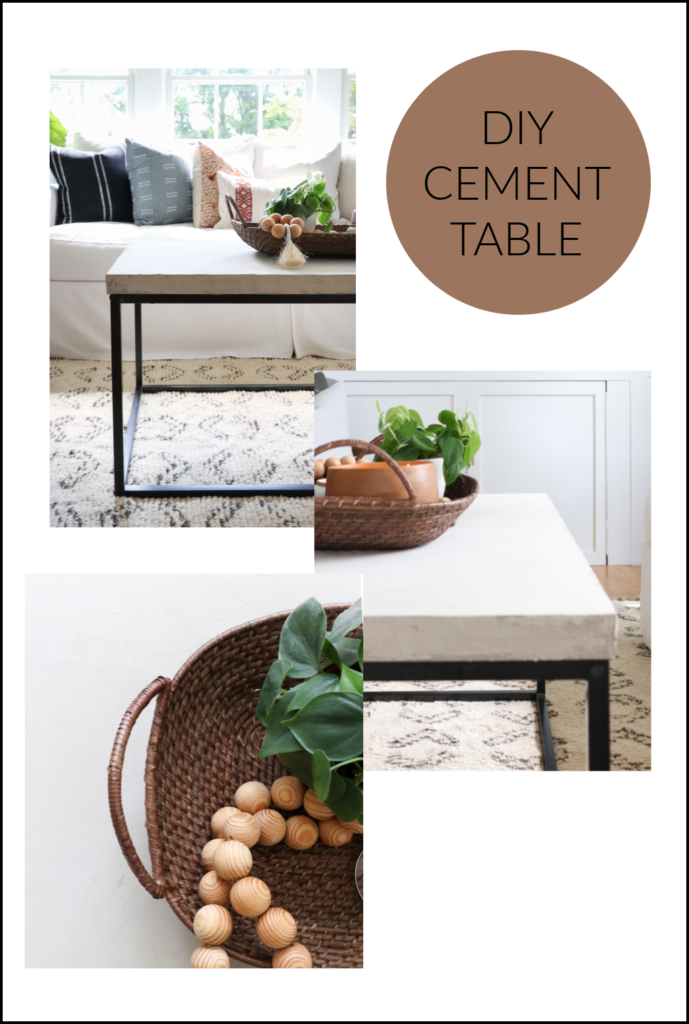 Have a happy day friends!