Puffed Pastry With Heirloom Tomatoes + Whipped Lemon Feta
Have you ever tasted something so delicious that you feel the need to share the recipe with literally everyone and anyone you come in contact with? Yup, this puffed pastry with heirloom tomatoes, whipped lemon feta and olive tapenade, is that recipe. First, let me say that I saw the original idea from TikTok but I altered it to accommodate my love for olives and lemon.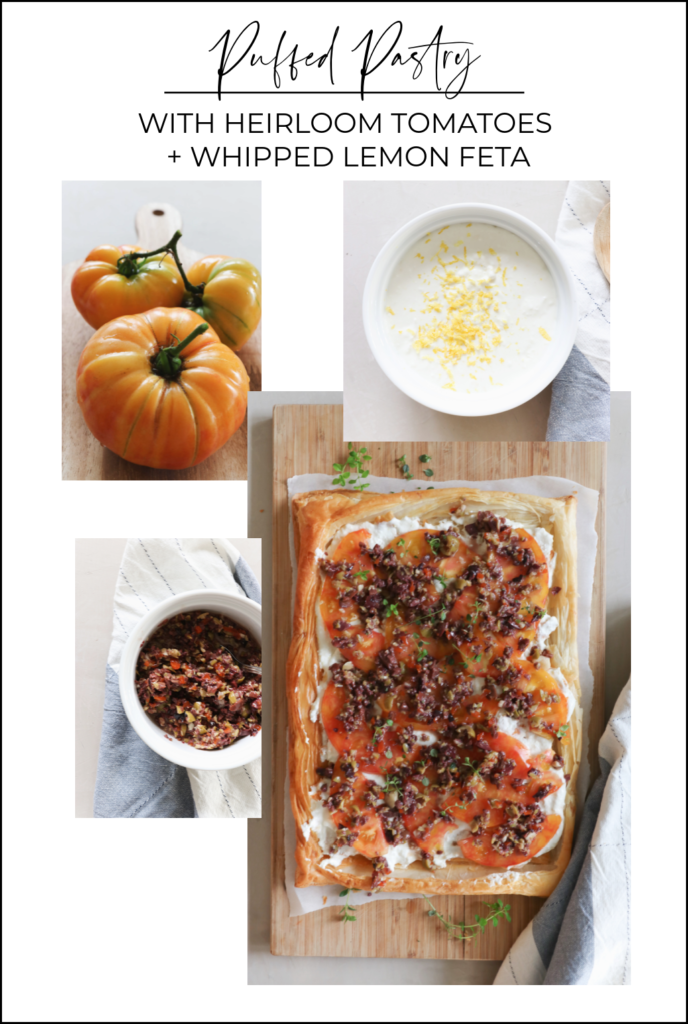 This recipe covers all bases and is the best appetizer for any season. I'll tell you why. It's just as delicious cold as it is fresh, which means you can prep it ahead of time. It's salty and savory, a desert and appetizer all in one, which means it's great for an impromptu gathering accompanied with wine, beer, champagne or any drink of choice.
I used the last of my heirlooms from my garden but any ripe tomato will work.
Puffed Pastry With Heirloom Tomatoes + Whipped Lemon Feta
Ingredients:
puffed pastry
olive oil
whipped lemon garlic feta (see below)
2-3 ripe heirloom tomatoes
olive tapenade (see below)
fresh oregano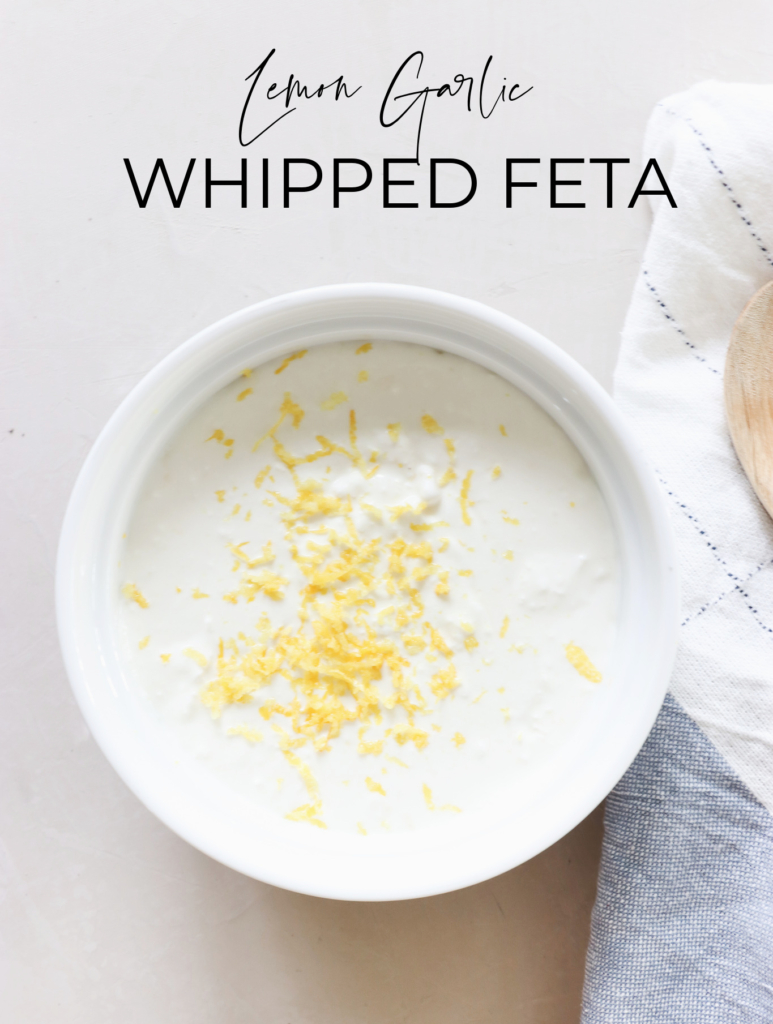 Whipped Lemon Garlic Feta
Ingredients:
4 oz crumbled feta
1 lemon
1 clove garlic
1/2 cup sour cream
drizzle of honey (optional)
salt/pepper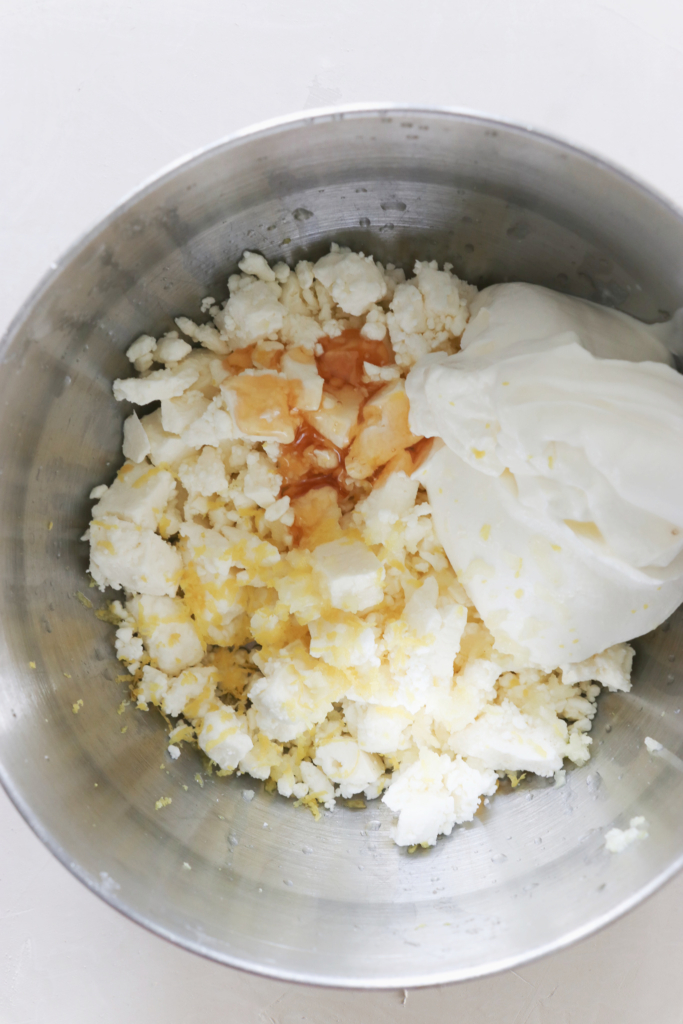 Mix feta, sour cream, minced garlic, lemon zest, squeeze of lemon wedge and honey in food processor. If you don't have one, you can mix by hand. Set to the side.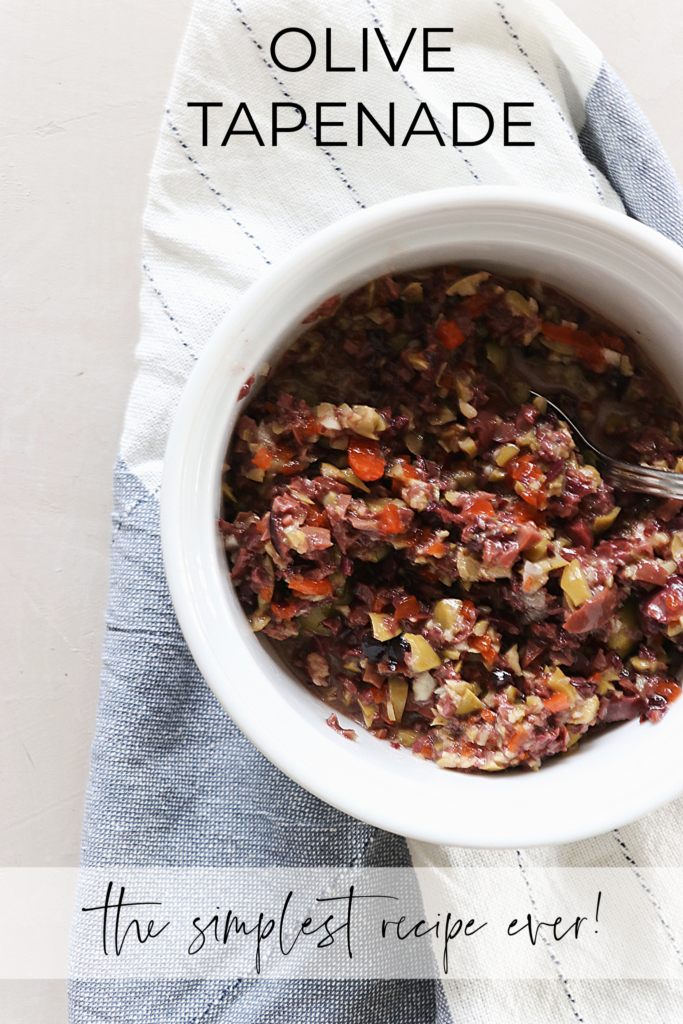 Olive Tapenade
Ingredients:
1 cup green olives
1 cup pit-less Kalamata olives
1 tbsp. olive oil
1 tbsp. red wine vinegar
1 clove of garlic
Mix all ingredients in a food processor. If you don't have one, just chop everything fine.
FYI-This recipe goes great with a charcuterie platter, you can also add carrots.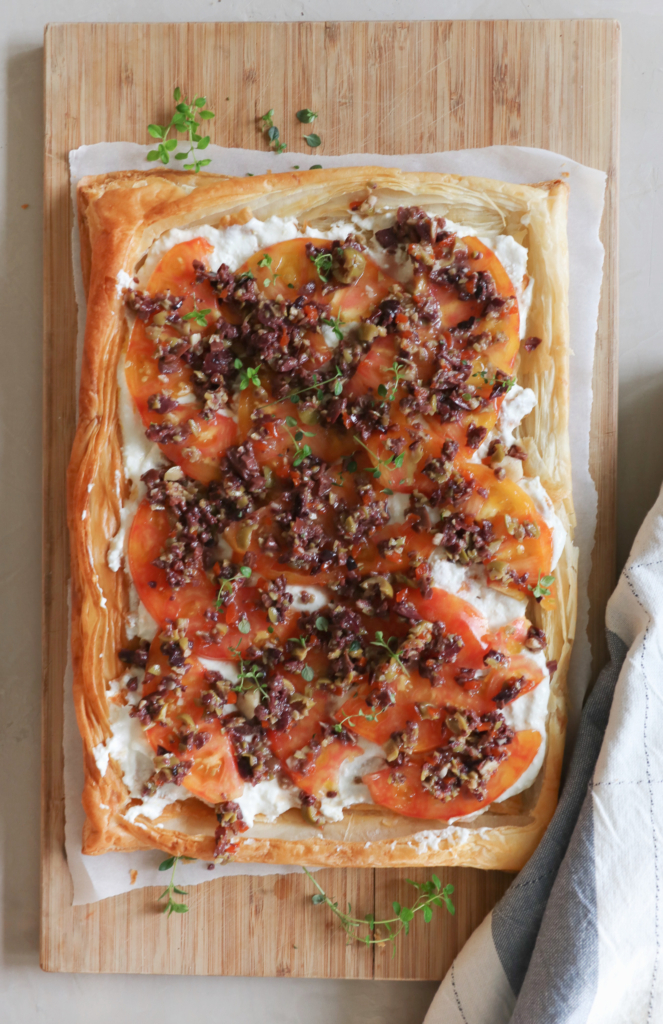 Ok, on to the puffed pastry. Lay on cookie sheet and mark off an edge, like a pizza. Make fork holes on the inside so it doesn't fill with air and brush with olive oil. Bake as directed on package. I think I did 25 minutes. You'll notice it get brown.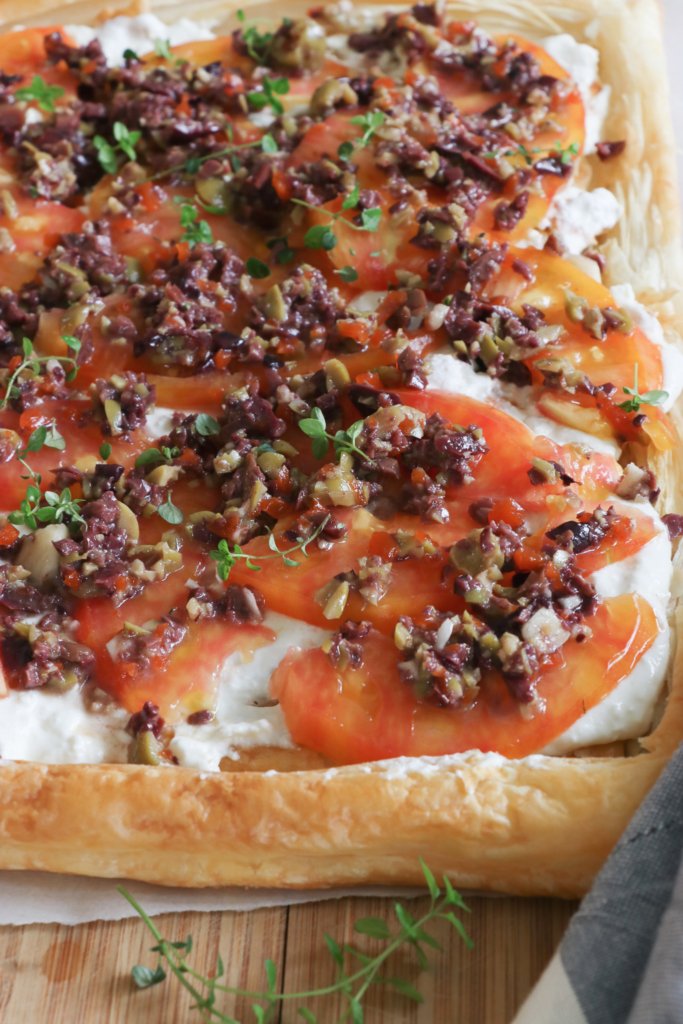 Pull out and cool. Layer whipped feta, sliced tomato, olive tapenade, and garnish with fresh oregano.
This dish can be made a day ahead of time and still tastes just as yummy.
Have a happy day!