Outdoor Herb Bar: Give Your Summer Recipes A Little Something Extra
Hi there friends! The summer season is almost upon us and I for one am ready to start living outdoors. Are you with me? I am teaming up with Shauna from Satori Design For Living and 12 other incredible ladies to highlight some of our favorite outdoor ideas in a series called Outdoor Extravaganza. It will be 3 posts over the next 3 weeks, all airing on Thursday. They are meant to inspire the inner gardener and/or decorator in you. Up today is planting tips and ideas, so I thought I would share a fun and easy way to give your summer recipes a  lift by creating an outdoor herb bar.
My garden has hosted a good variety of herbs throughout the years and by this point I know my favorites. They include; mint of all varieties, thyme, rosemary, oregano, basil, dill, cilantro and sage. I thought this year it might be fun to create a one stop shop, a place I could keep them all together to serve a better function, hence the herb bar idea. Herbs have an effortless ability to up your food and drink game by adding a signature flavor that feels farm to table.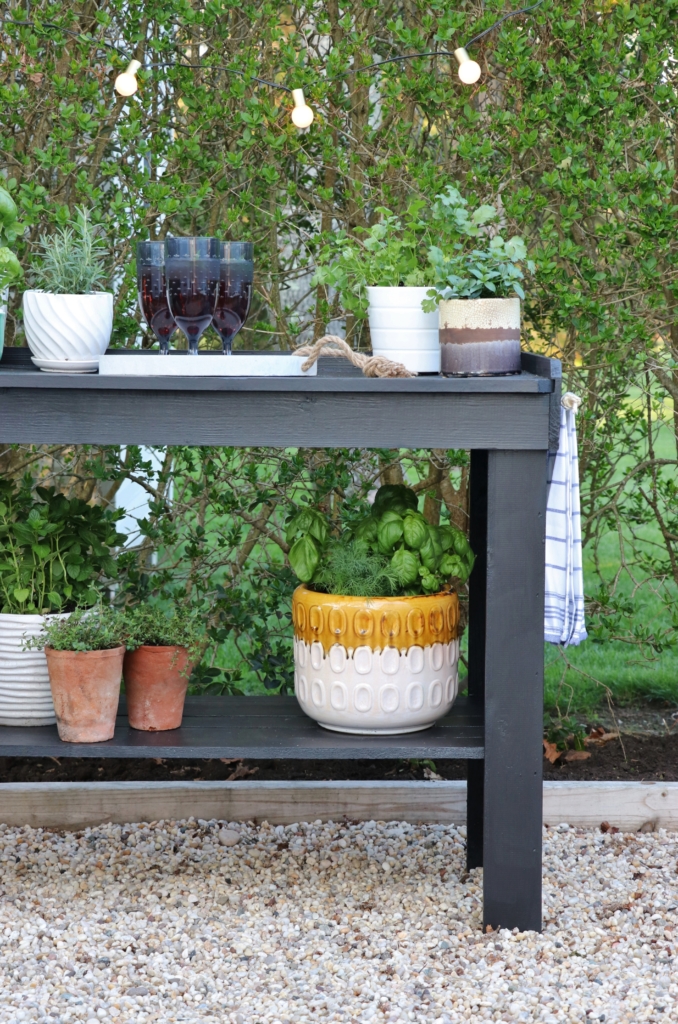 So here is what I did….
I used a potting bench and painted it in Sherwin-Williams Black Magic. You can even use a bar cart, this one might be cute from IKEA. I collected all of my outdoor pots and put them in one place. I wanted a variation of color, shape and height so I played around with placement. I wanted more basil and mint than any other herb so they got the big pots. I went from there, depending how much I used of the other herbs.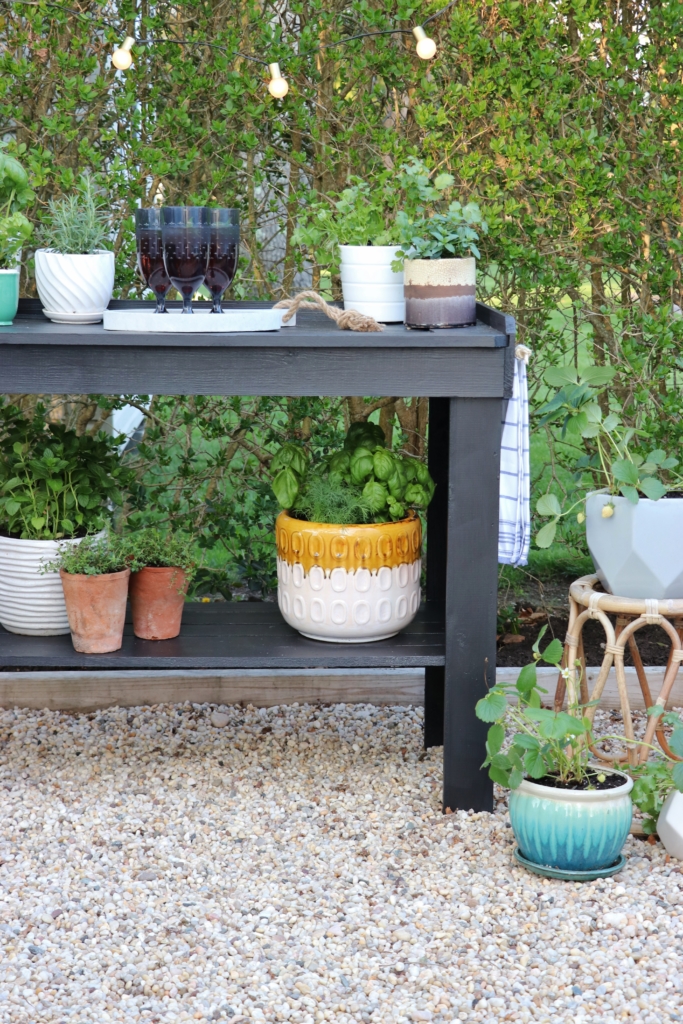 This bar gets plenty of sun and the heat back here can be a bit much so a little shade is good. If I see they need more I can just pop the pots out.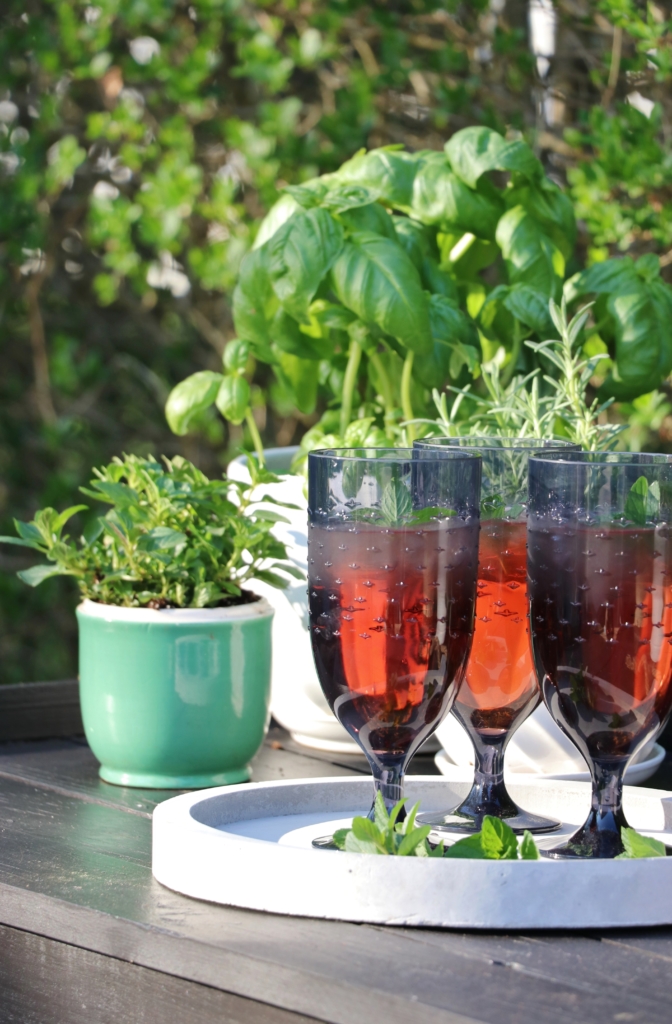 In case you are wondering about the hedge, it's privet. It was one of the selling points of this house, it's 10ft tall.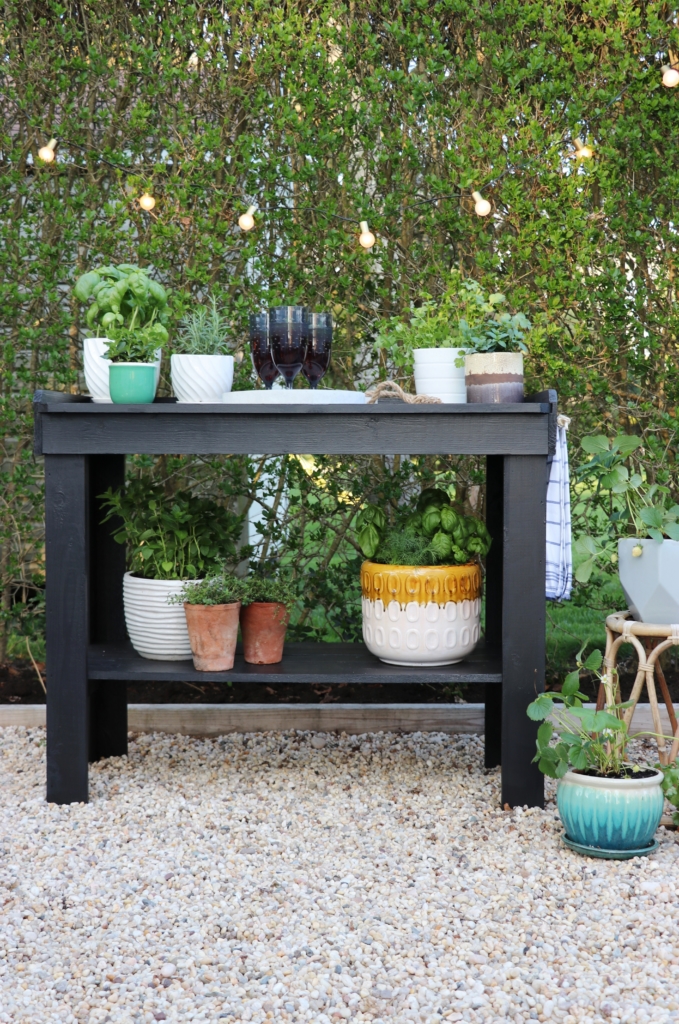 The mint variations I used are peppermint, spearmint, grapefruit mint and orange mint. The one below is "mojito" mint, that is not the technical name but we all know what this one is good for :)!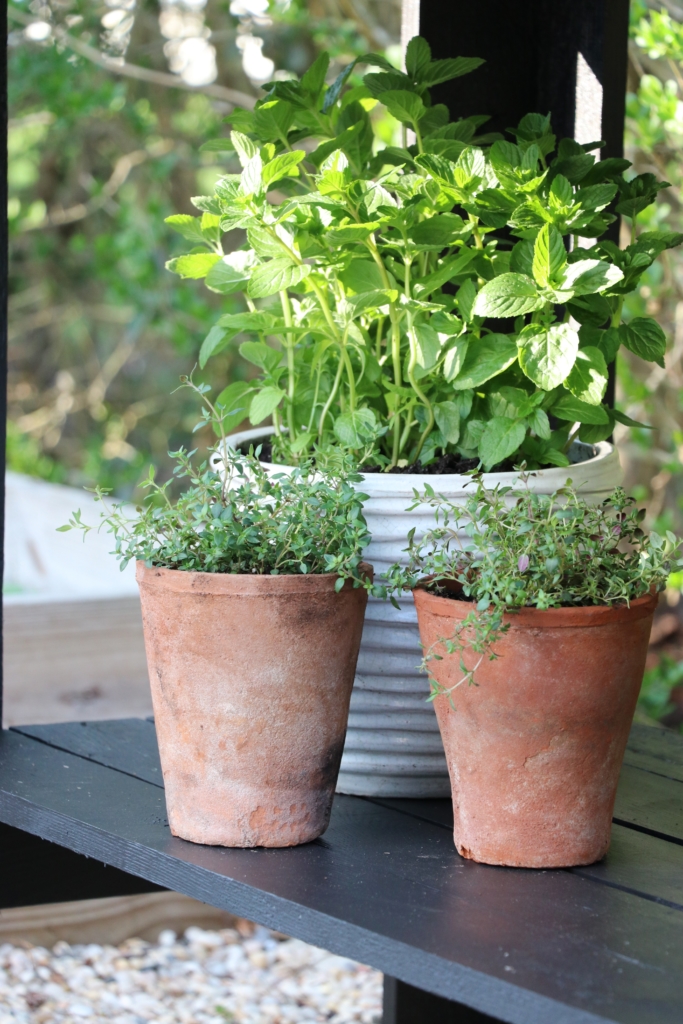 Tip-if you like mint the way I do then use containers. I found out the hard way how it can spread everywhere. It comes back each year along with my oregano, so that's always nice.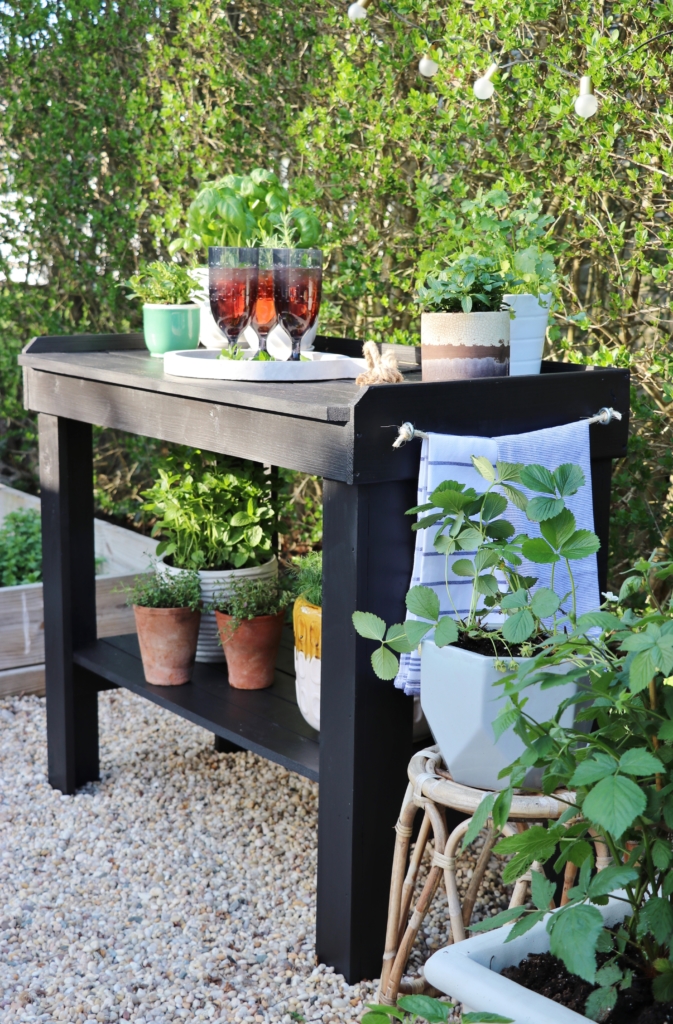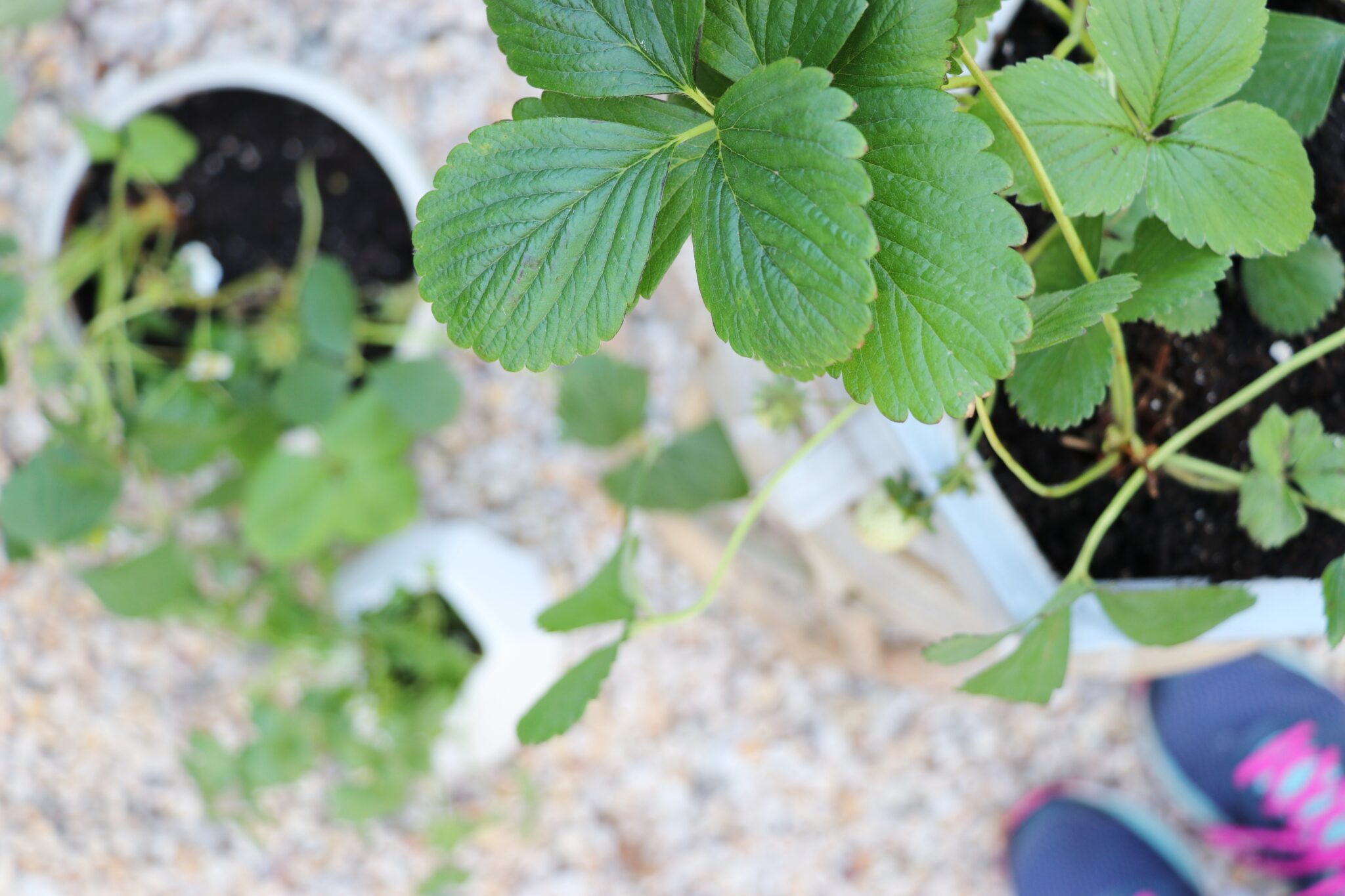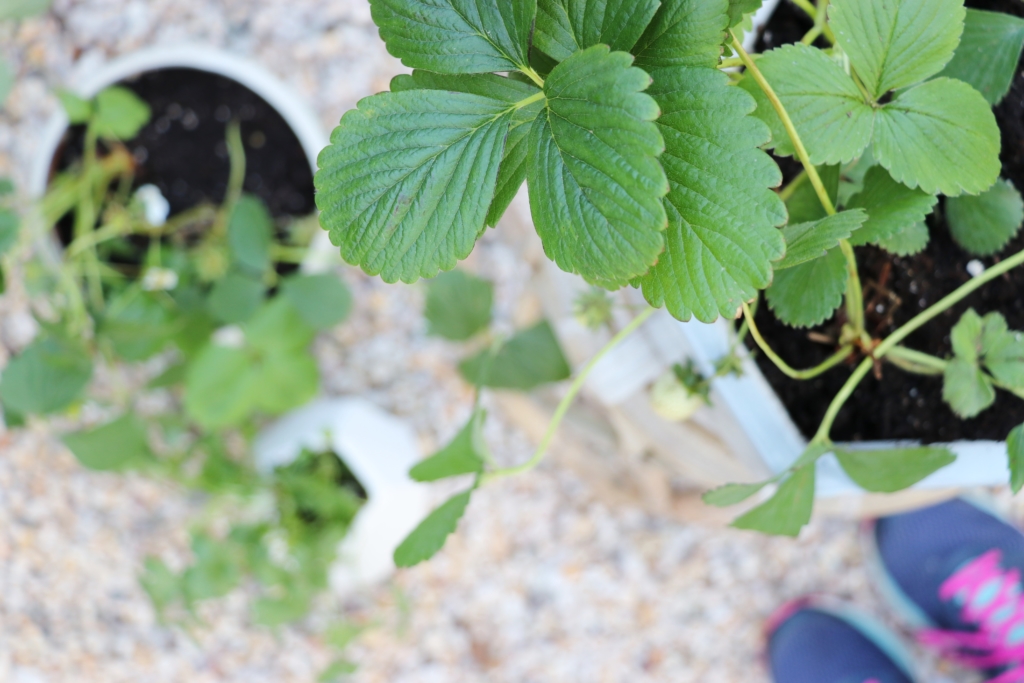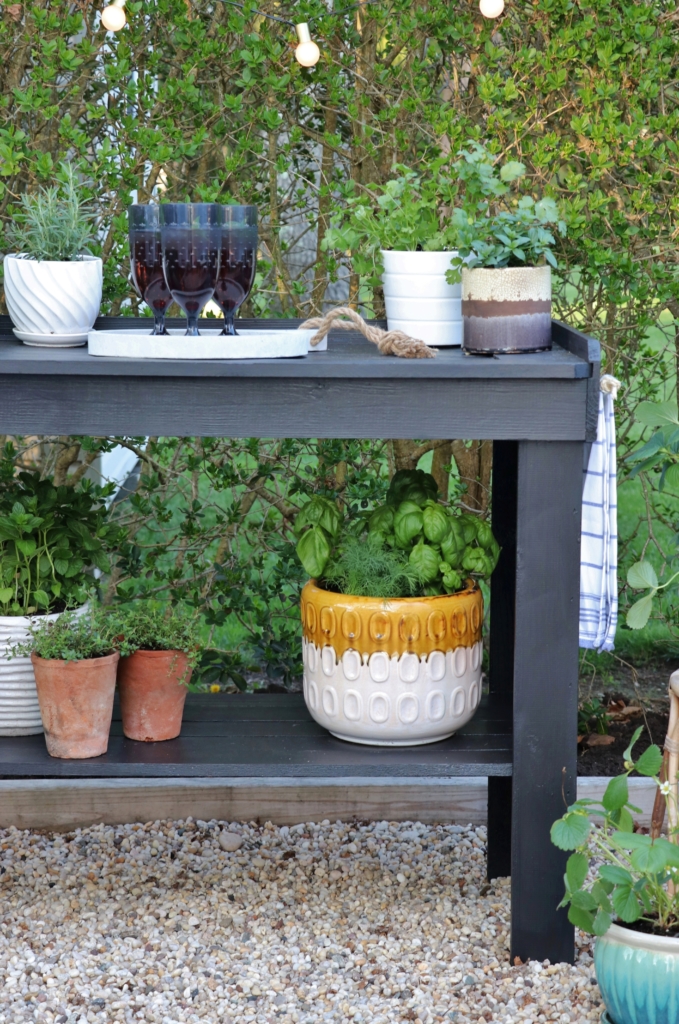 If you need extra pots this summer check Home Goods, this gorgeous 2 toned Ochre/Cream pot on the bottom was just 12.99, what?!
Be sure to check out all of today's posts…
Satori Design for Living | On Sutton Place | City Farmhouse | Maison de Pax

The DIY Mommy | A Pretty Life | Vinyet Etc. | Life On Virginia Street

The Happy Housie | Clean and Scentsible | Casa Watkins Living | Postcards from the Ridge | Finding Silver Pennies
Have a happy day!