My Patio Got A Modern Makeover With A Scandinavian Vibe
Hi there friends! Guess what?! My patio just got a modern makeover and today I am finally sharing the details! It now feels organic, inviting and functional with a Scandinavian vibe. I partnered with one of my favorite online retailers-Article to bring you a space that is fresh, fun and a little sophisticated. We changed out the furniture, built another wood structure behind the garden, layered in lots of lush plant life and kept the accessories simple. I want to sleep out here, that is how much I love the new look.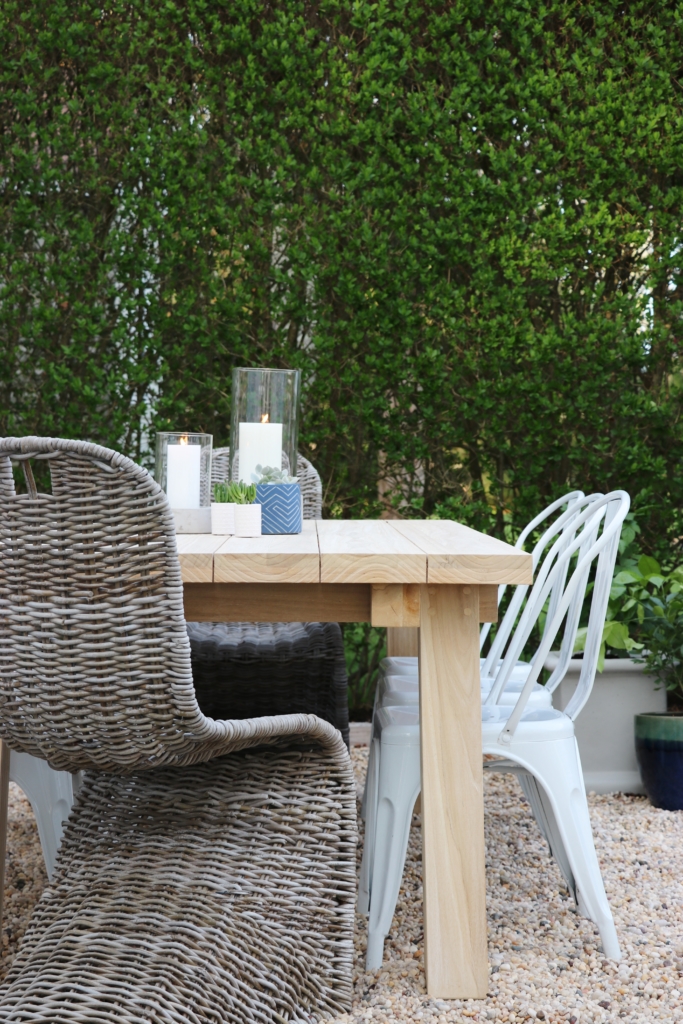 We have been in our house for 7 years, started our backyard 4 years ago and this is the first year I have it pretty much the way I want it. We built a privacy screen last year and just added another one behind my garden this year. It now feels like a cozy little area away from the world, which is exactly what I had envisioned for this space.
I have worked with Article on my den, my family room and the BHG Makeover last spring and every single time I was over the moon with how it turned out. The process is always so simple, they deliver high-quality showroom furniture right to you at a flat rate of $49, smaller items are $19. These on trend, modern pieces sell at a much lower cost than other retailers, you can even choose to upgrade and have it assembled at check out. There is also a 3o day money back guarantee if you aren't happy with your purchase, which can put your mind at ease, minus the shipping fees.
Are you ready to see?!
If you remember this was the area before we added the pea gravel patio…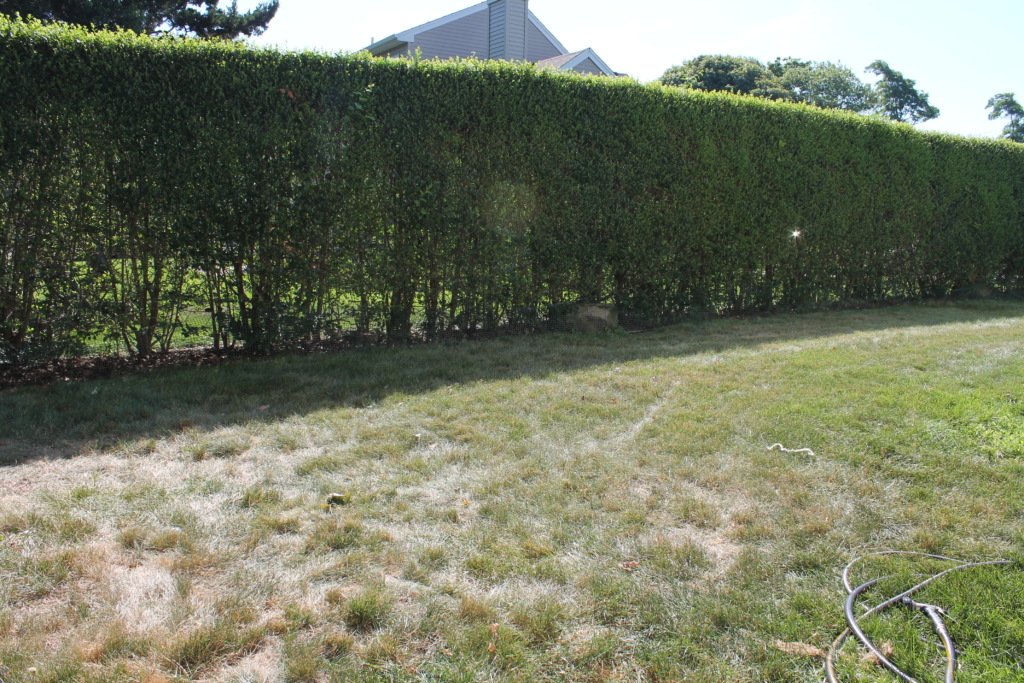 This is what it looks like now! Pretty incredible difference right?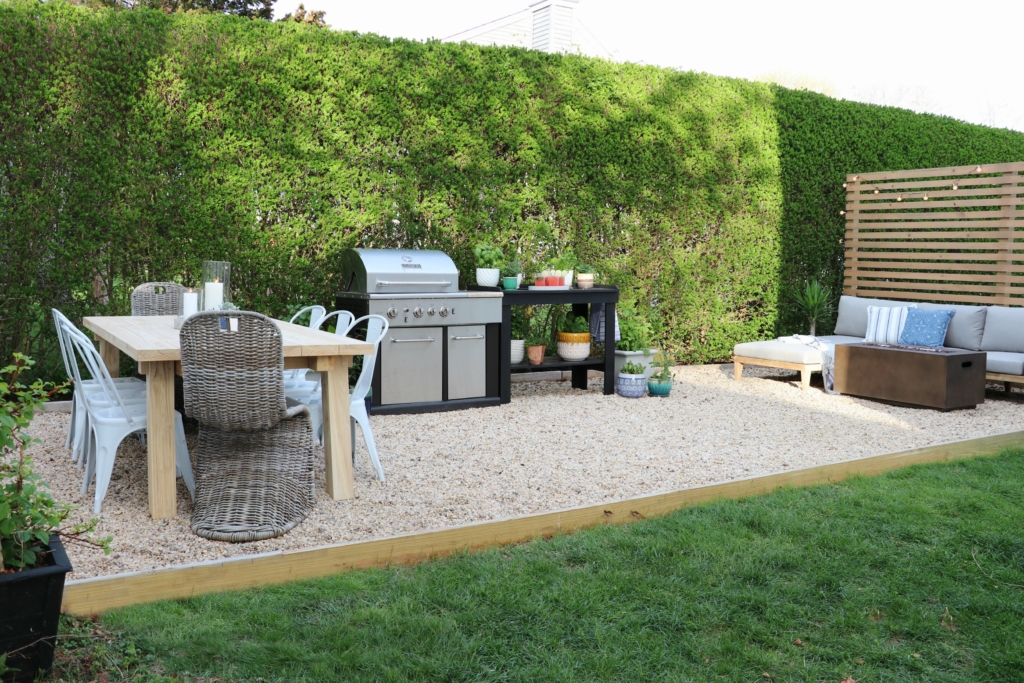 This Urba Sectional was love at first sight! I love the wicker combined with the teak mid-century modern wood frame. This piece is lounge-able and that is what I love most. Just a well designed and well-made piece all around.
This is the modern slatted screen we just added, what a huge difference it makes! Now the space feels complete.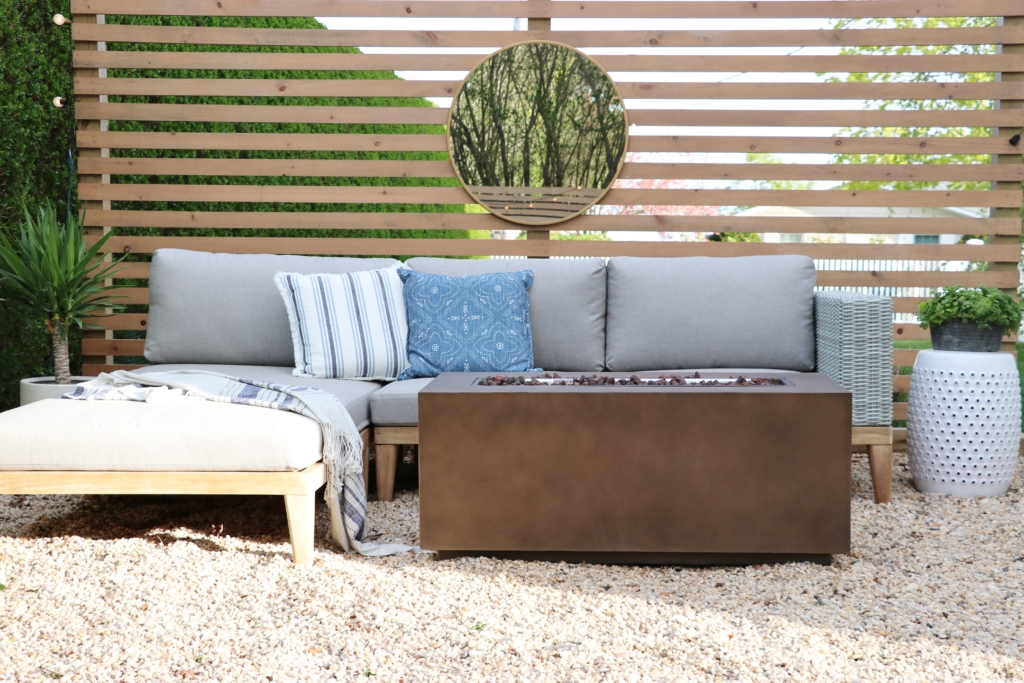 The Teaka Dining Table is dreamy isn't it? It says it fits 6 but as you can see I have 8 smaller chairs. The craftsmanship on this table is impeccable!! Everyone who sees this table wants it. The wood is warm and has so much character.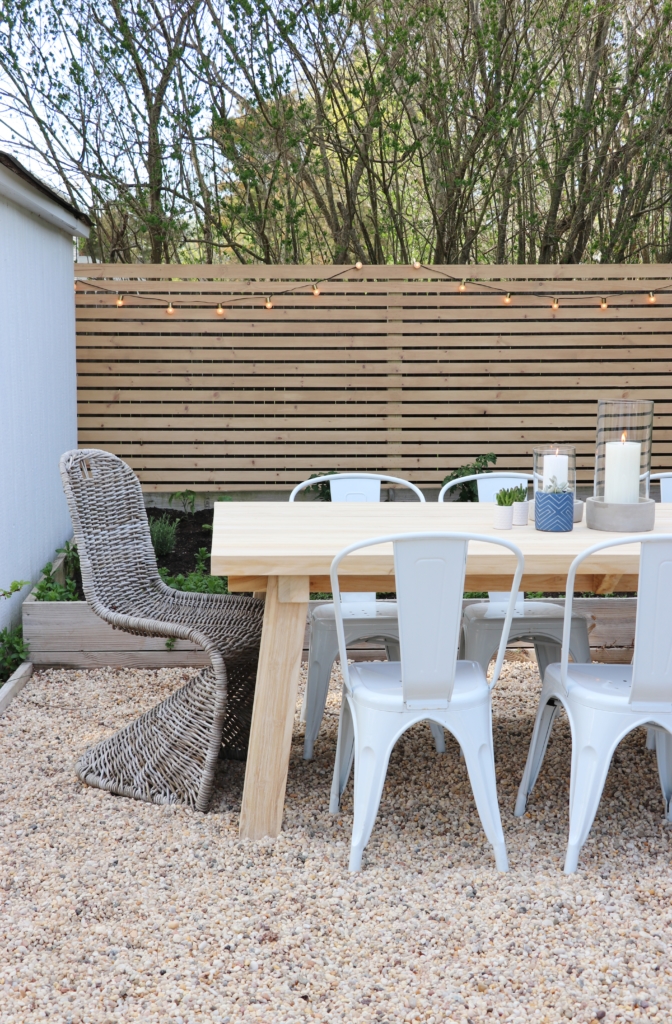 Want to see another before? It will blow your mind, it was so bad before….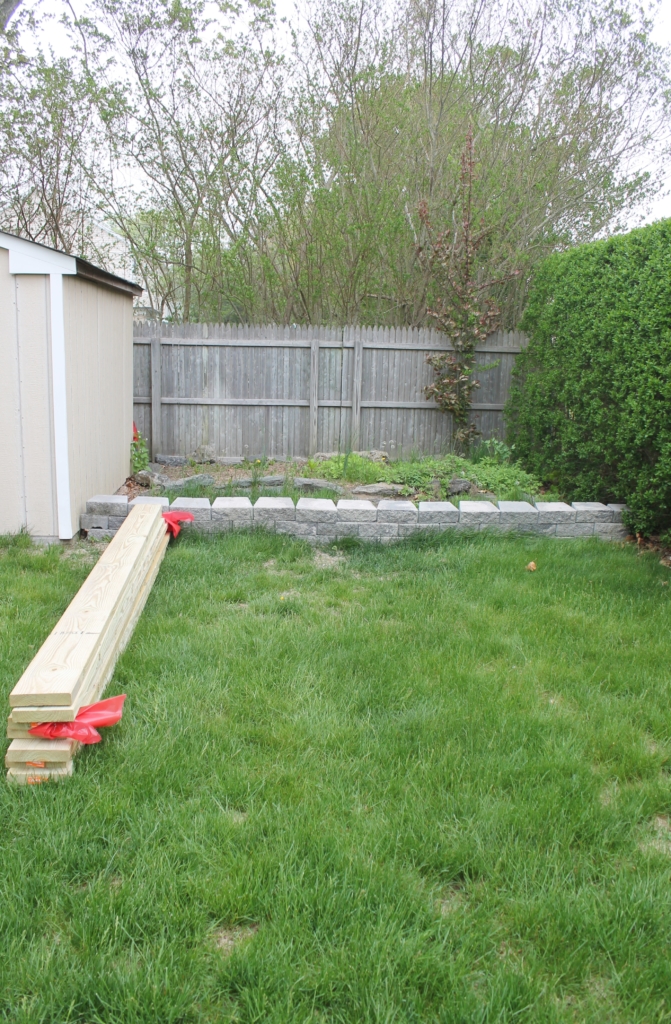 What do you think? This was a 4 year, work in progress…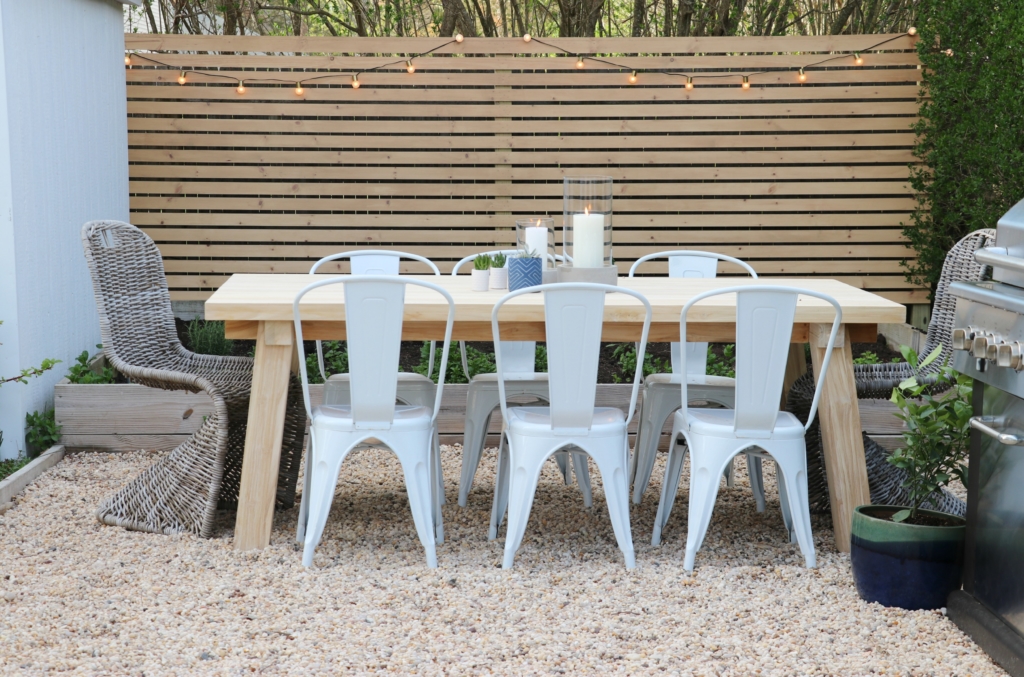 After just coming back from Florida I had to add in some tropicals.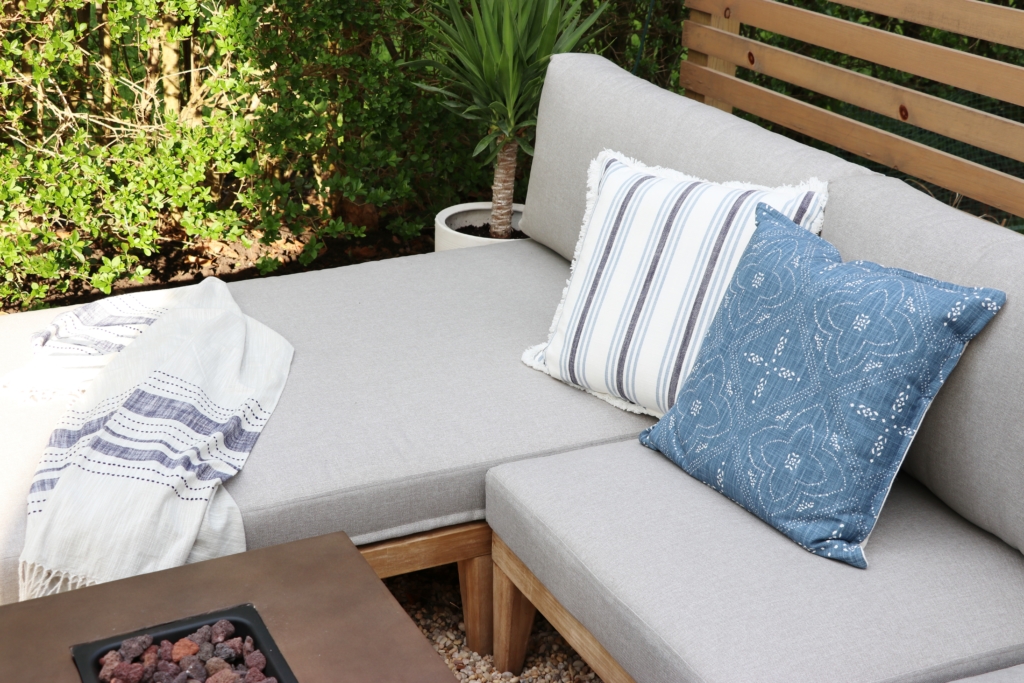 Too add the mirror…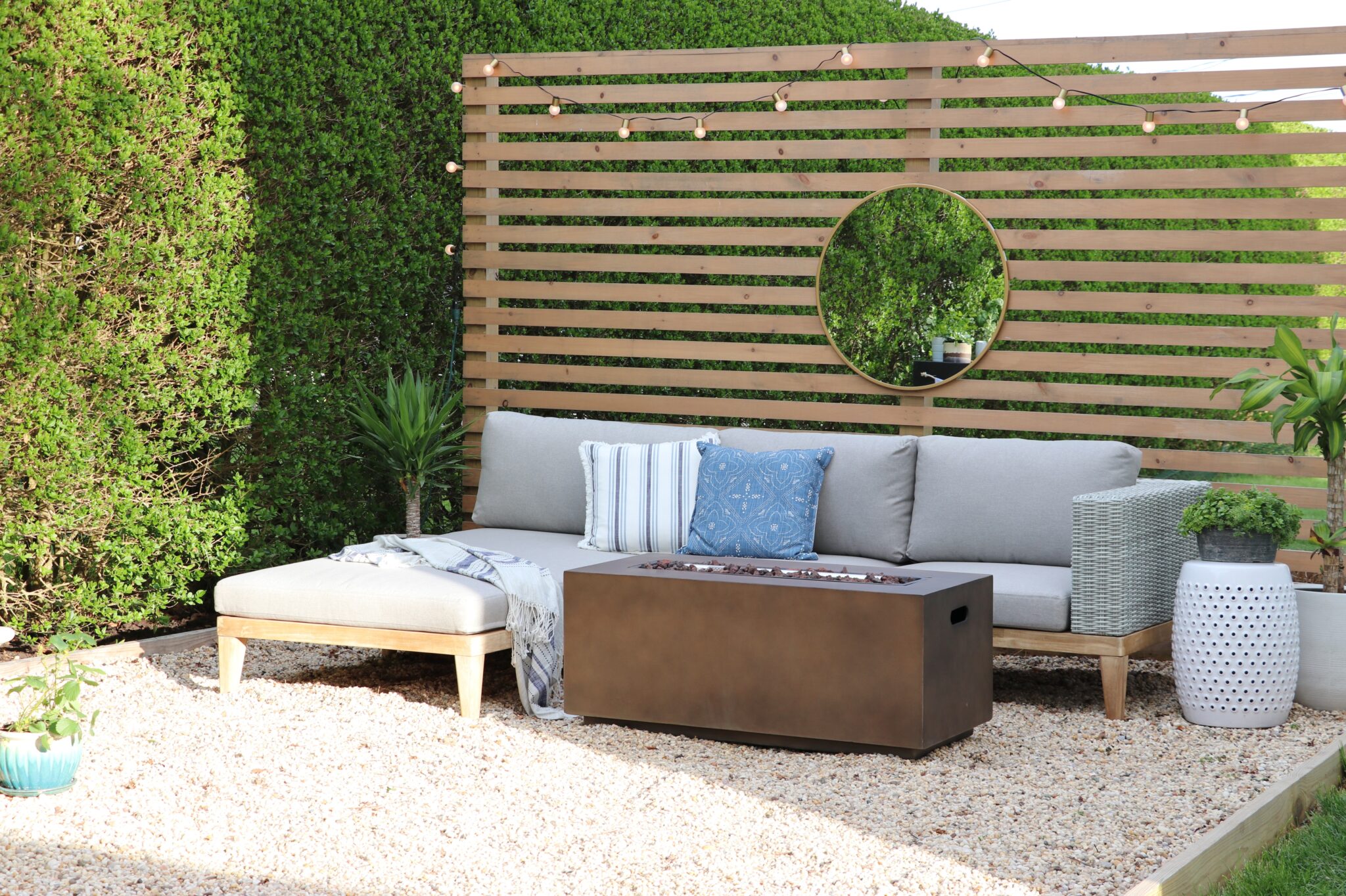 To not…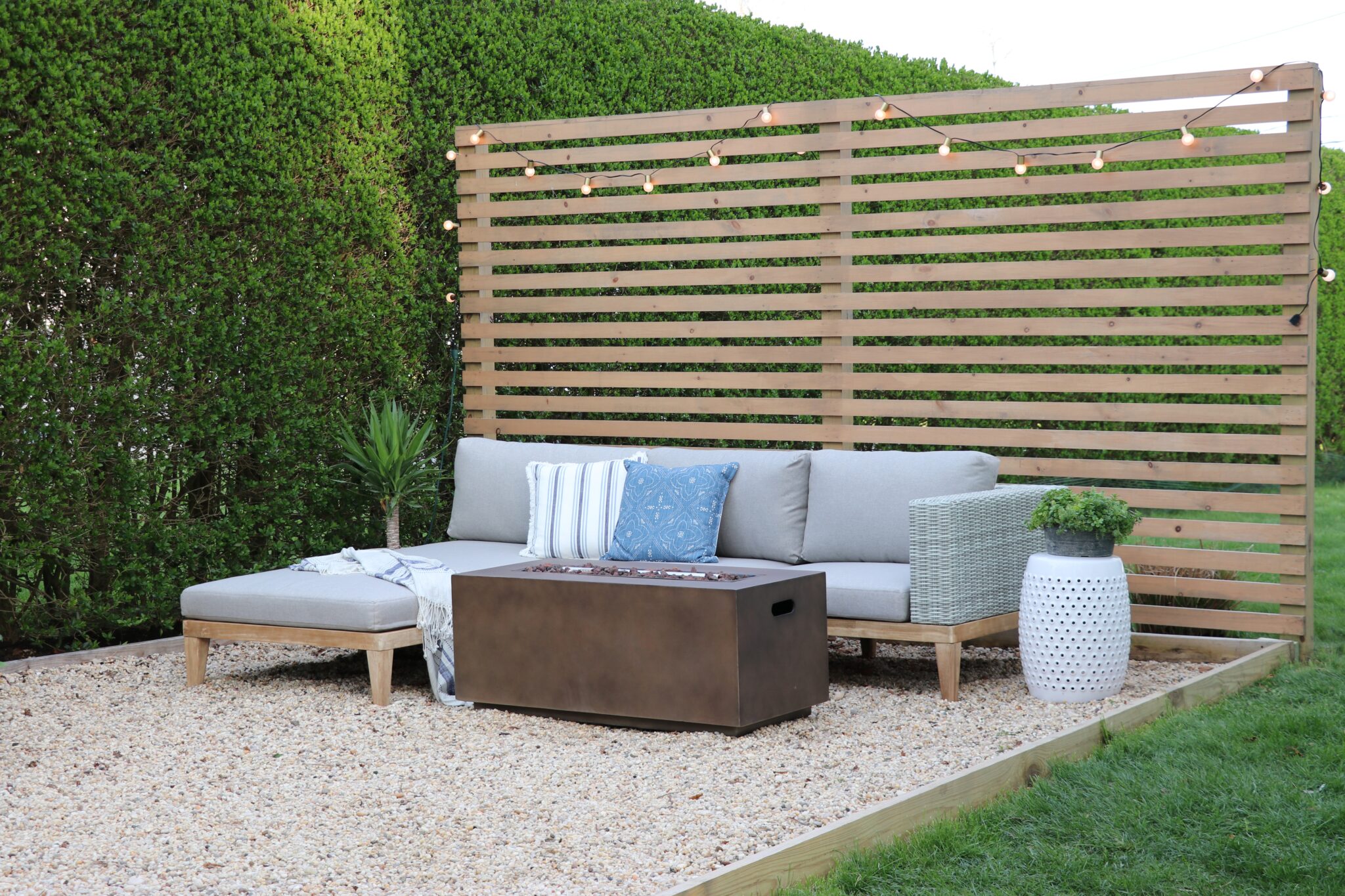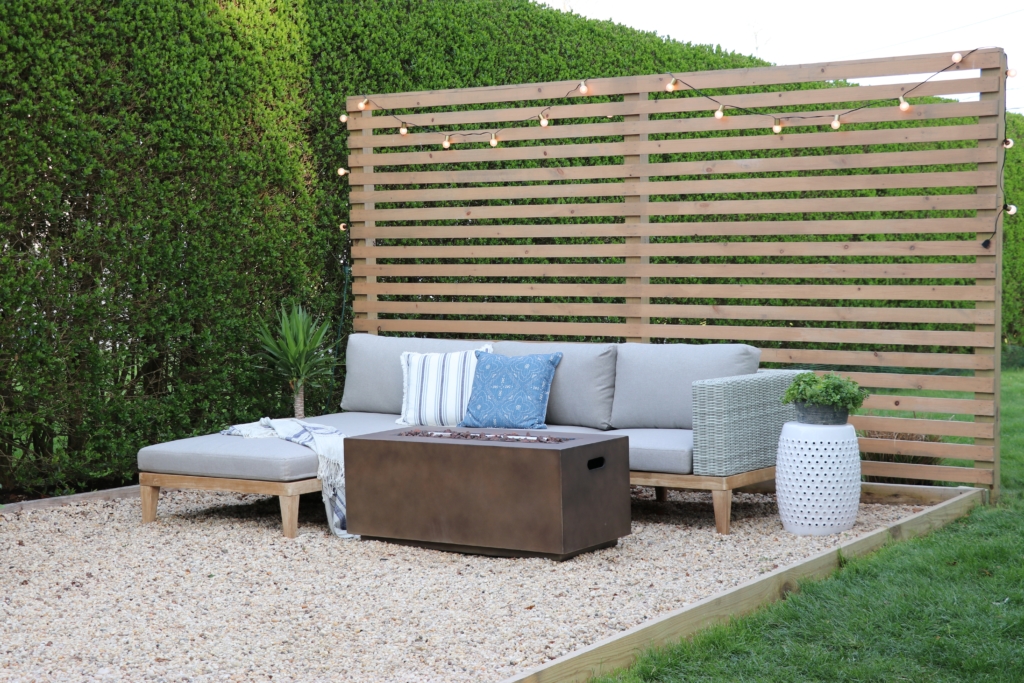 I went simple with pillows because usually they hit the floor pretty quickly and storage is a pain in the neck. I DIYed the pillow cushions to make them weather proof, you can see the how to HERE.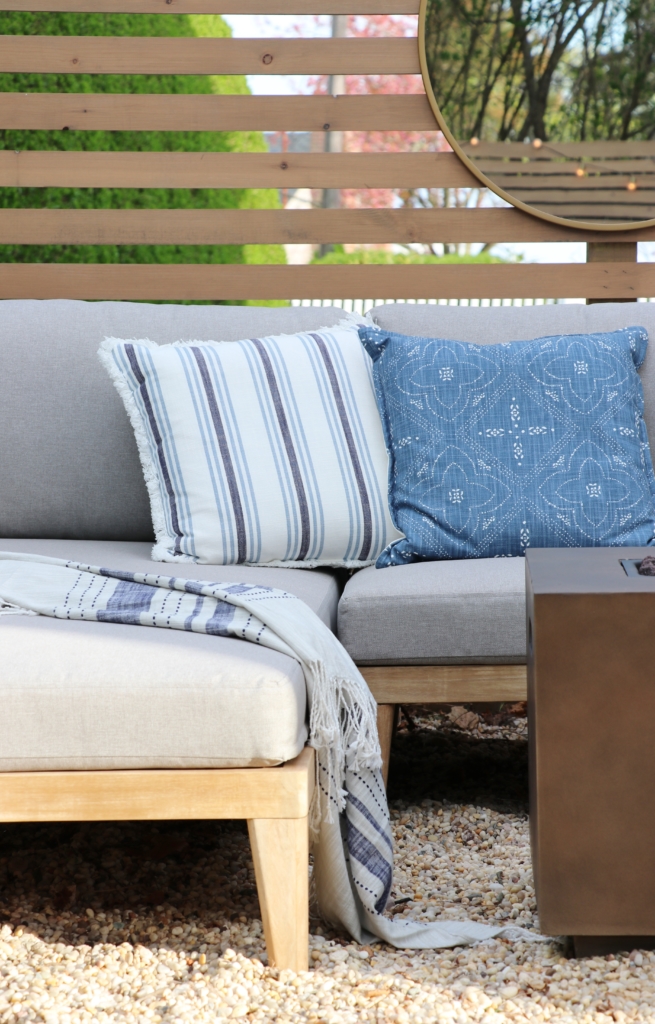 The wood structures really make it feel private with the privet hedge. I can't wait to entertain!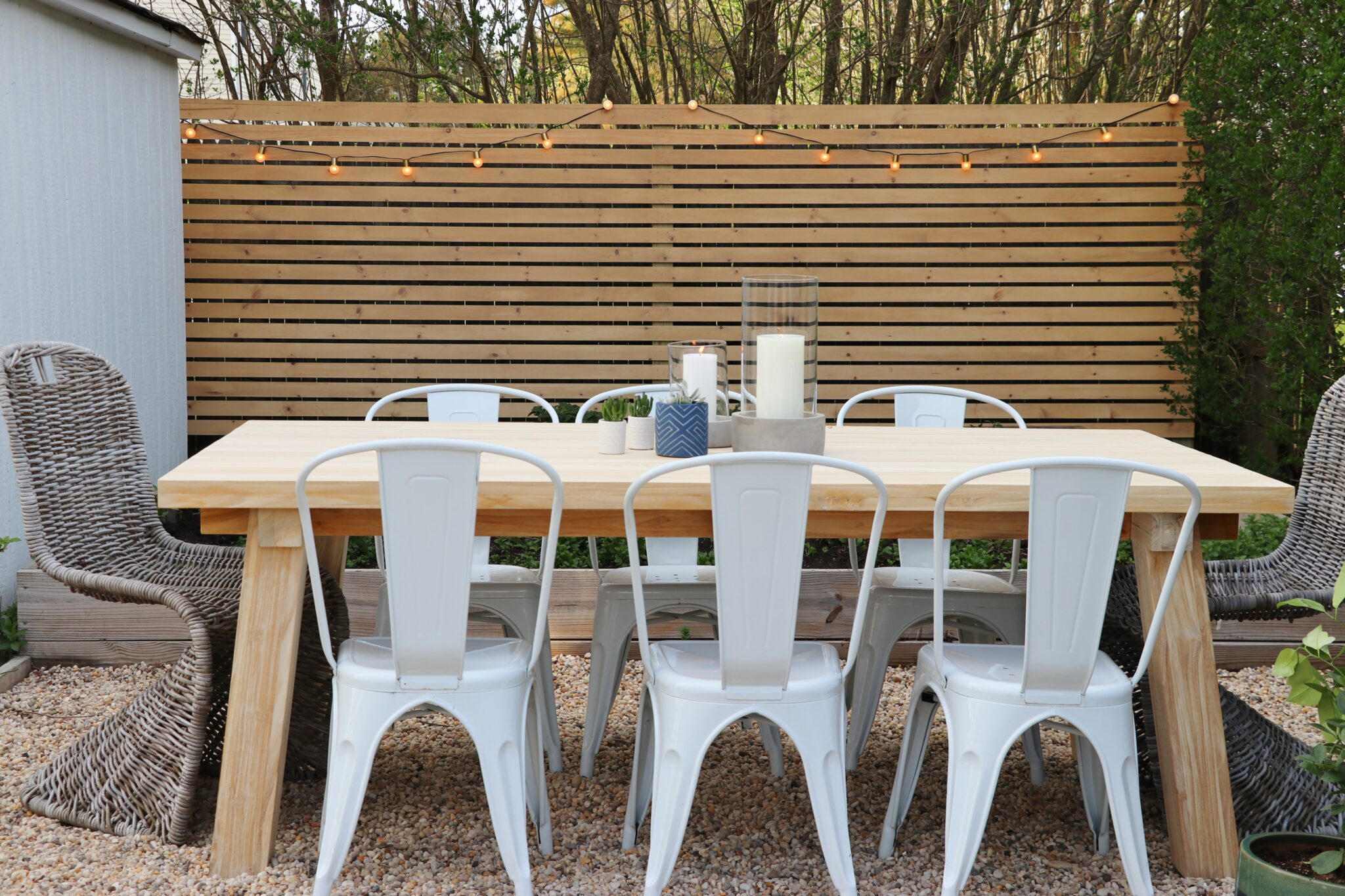 My garden is in the early stages as it's just beginning to warm up. I am trying some new things his year, wish me luck!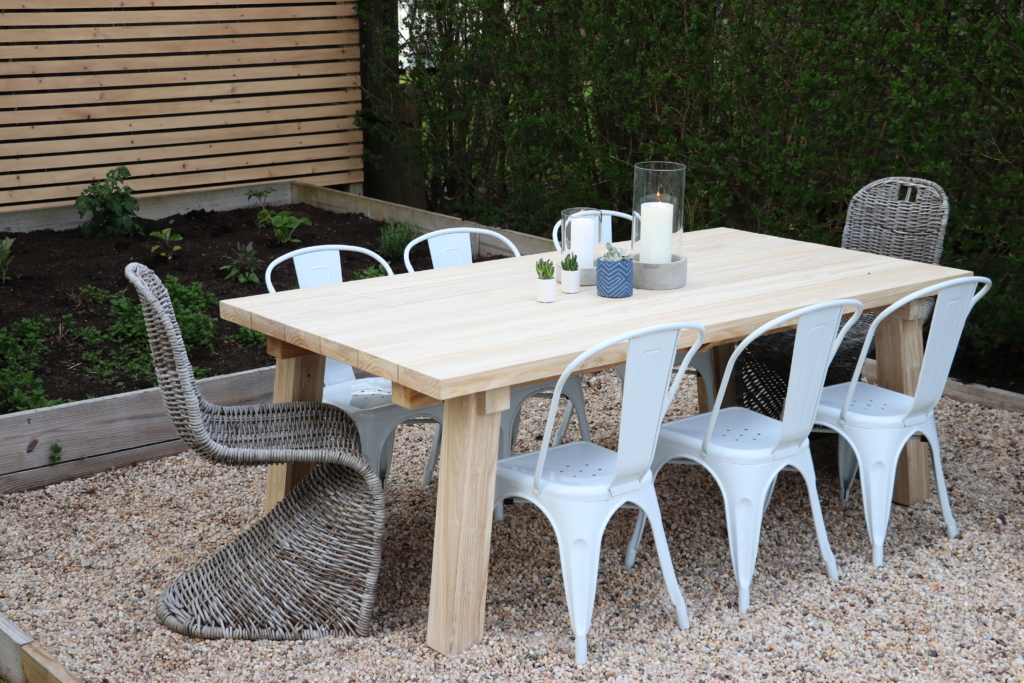 To be honest I love the round mirror, it adds a little something to the expansive space. I could also hang a large woven basket, something definitely round to off set the square and rectangular shapes below.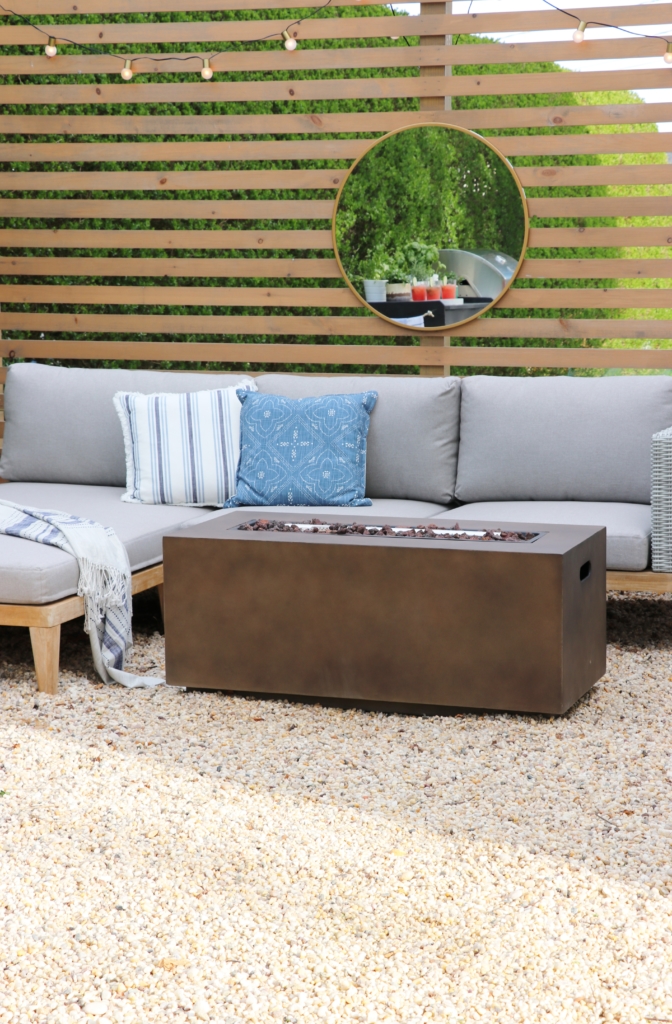 If you are looking for some cool, modern outdoor pillows then check these fun patterns and prints: Koko and Momo.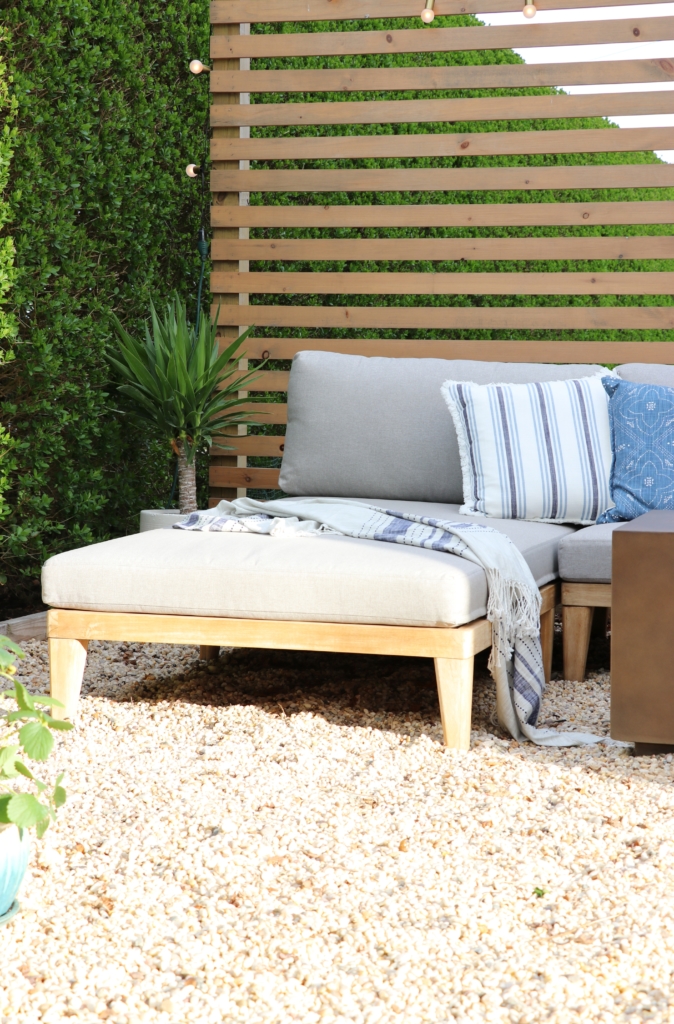 The tablescape is casual & simple.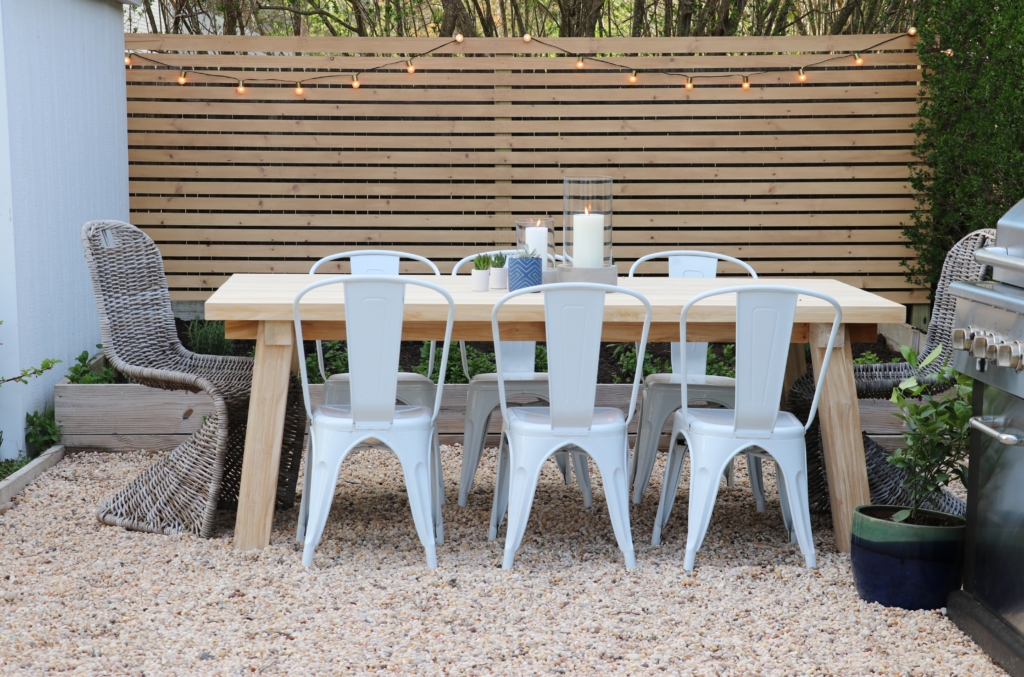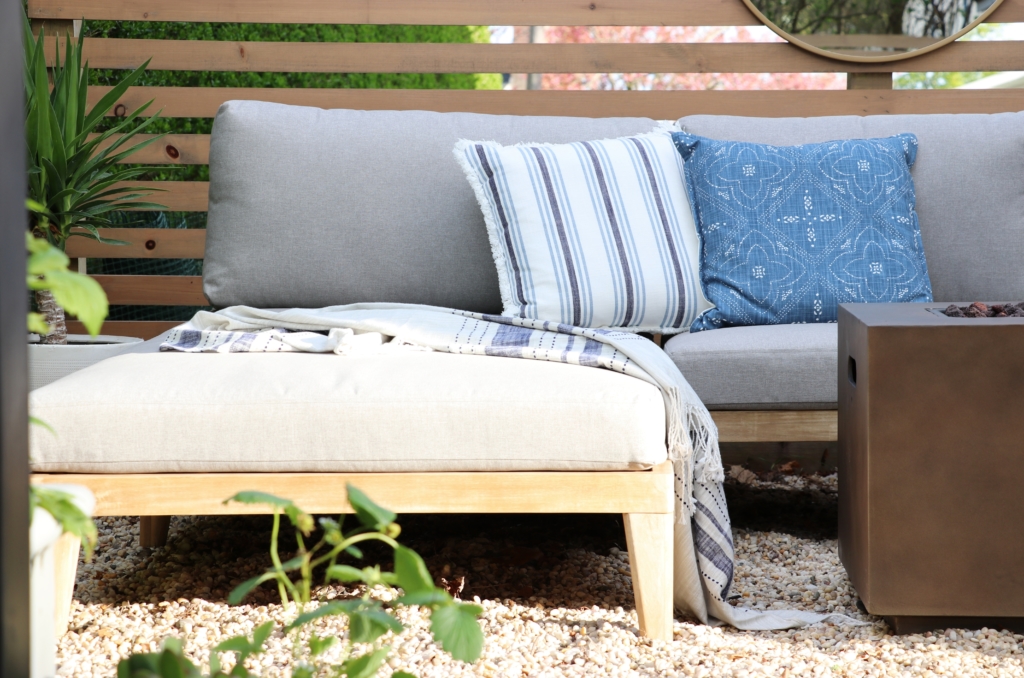 If you are the hunt for some Memorial Day deals and love Article furniture, then you have to check out their BIGGEST sale ever, click HERE for more details.
Have a happy day!