Make Your Own Outdoor Pillows The Easy Way
Hi there friends! It's that time of year when we hit our favorite stores in search of the perfect outdoor accessories. After a LONG winter we are ready to make this entertaining season one to remember. Am I right?! I don't know about you but I have a difficult time trying to find the right outdoor pillows. They all seem a little stiff and generic. Well, I have a solution and an easy way to make your own outdoor pillows!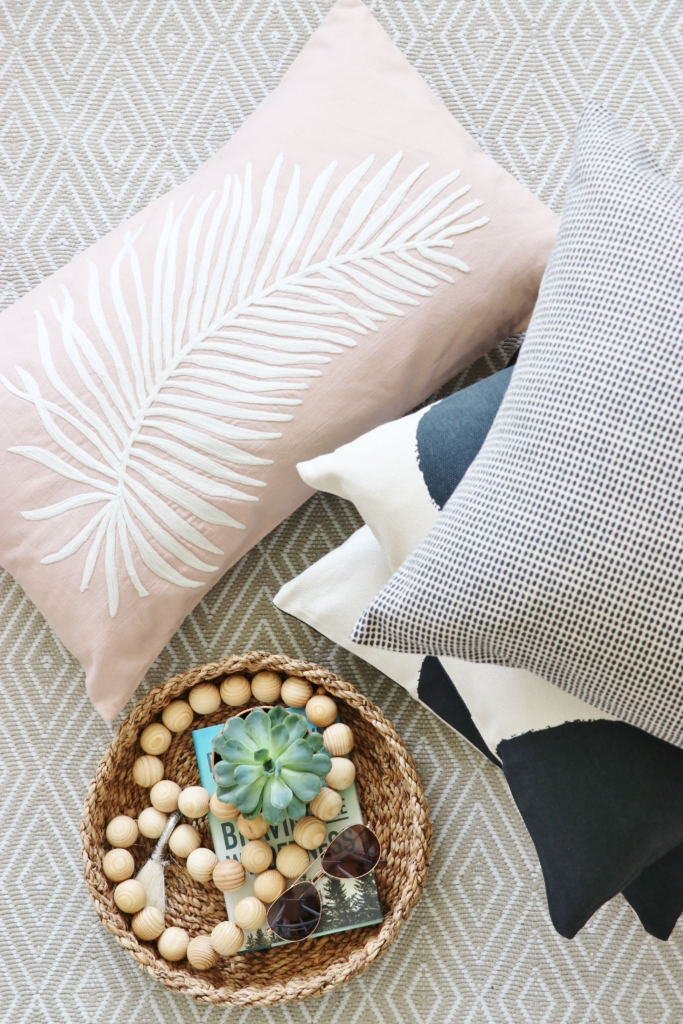 I have a closet full of pillow covers from Etsy, H & M, West Elm, Pottery Barn, etc.. It is an easy way to update and fresh up a look from season to season without breaking the bank. So how can we take these pillow covers and make them outdoor proof? With one simple product, Rust-Oleum's Never Wet.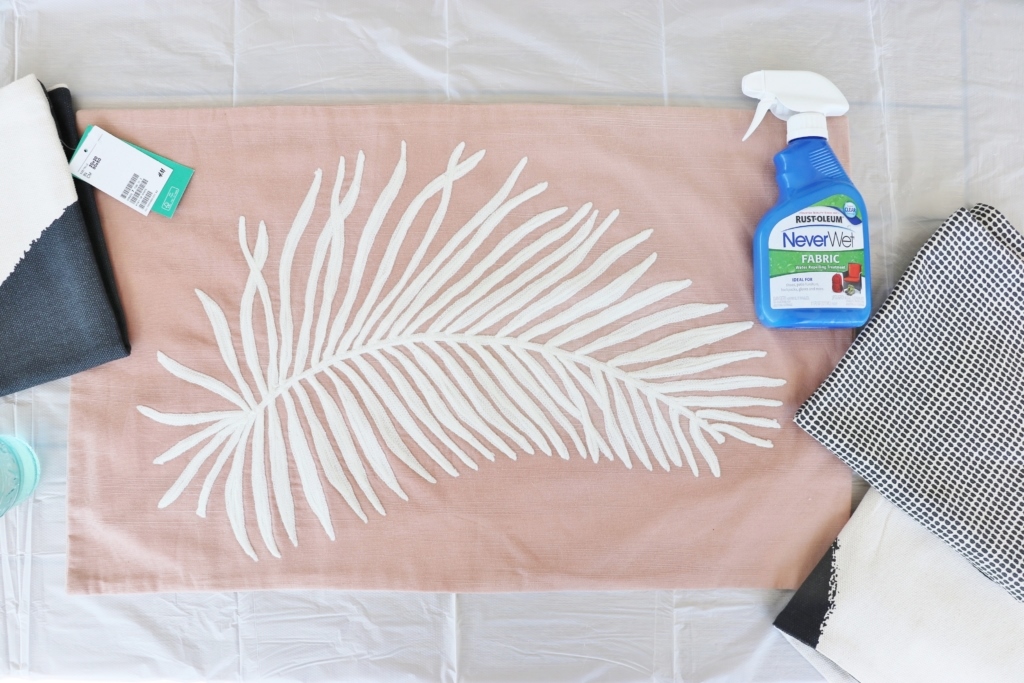 I bought pillow covers for this project from H & M, they have very inexpensive options that are on trend. I also picked up this cute fern lumbar pillow from Pottery Barn Outlet.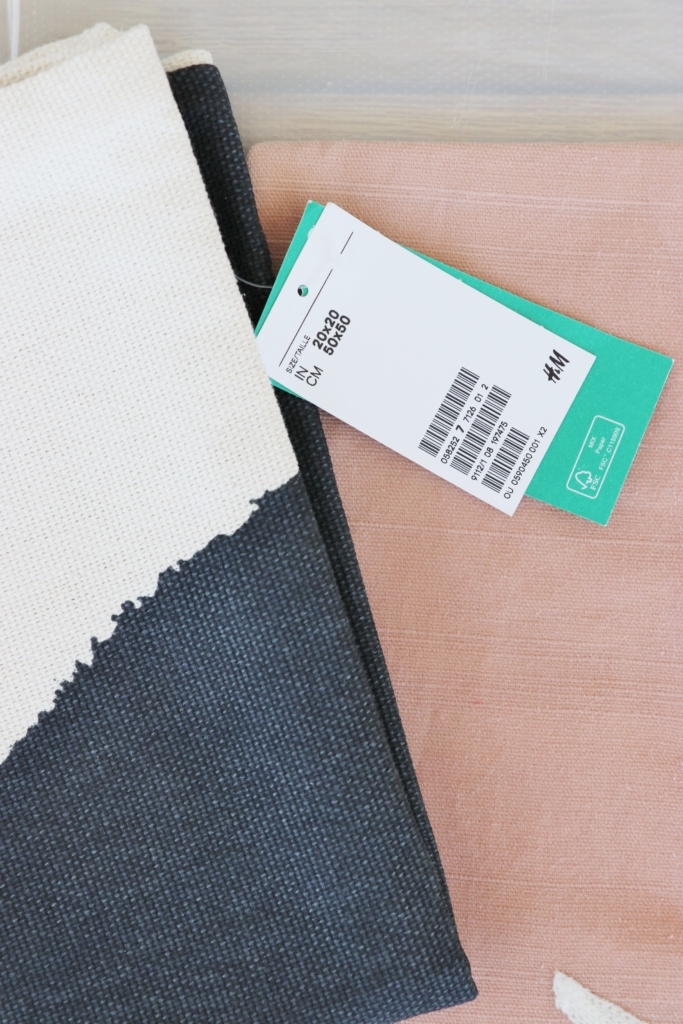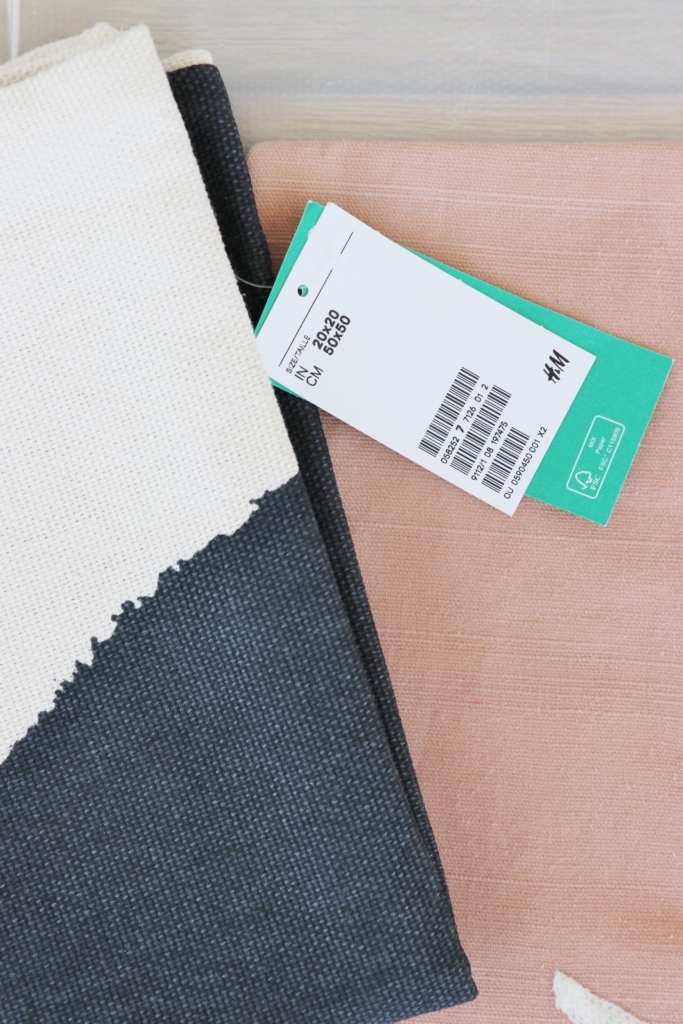 It's very simple! First, be sure to do this outdoors with gloves and a mask. Use a plastic drop cloth and be sure to keep away from children & pets while drying.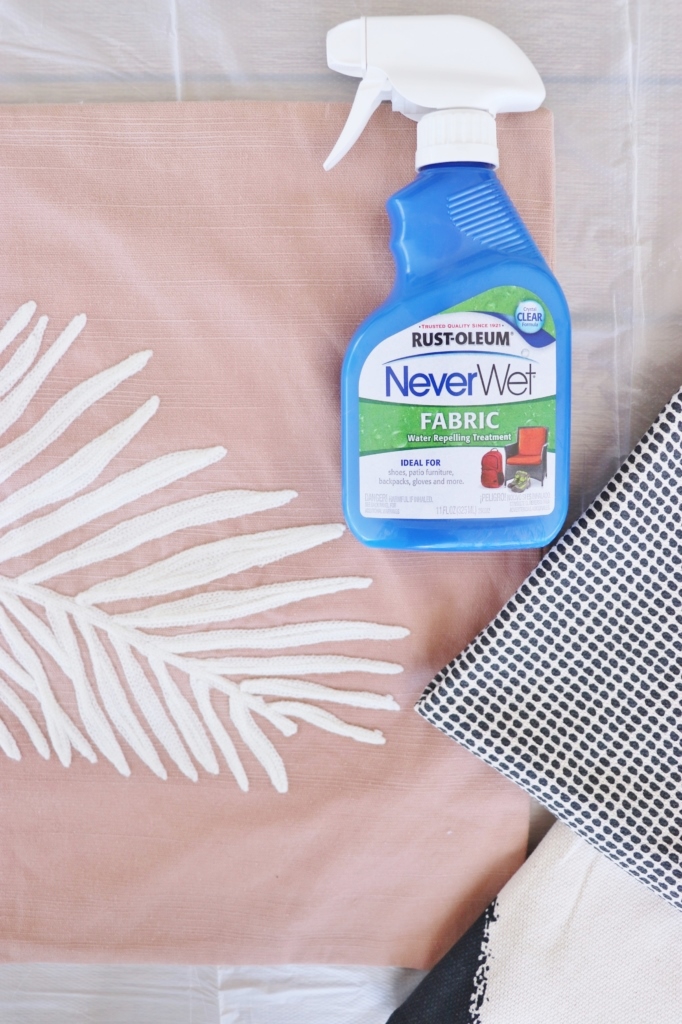 Spray over entire piece of fabric and let dry outside overnight. It will cover about 4 pillows give or take. I also tested all of them with water, pretty awesome!
You can see the bead of water was still there an hour later.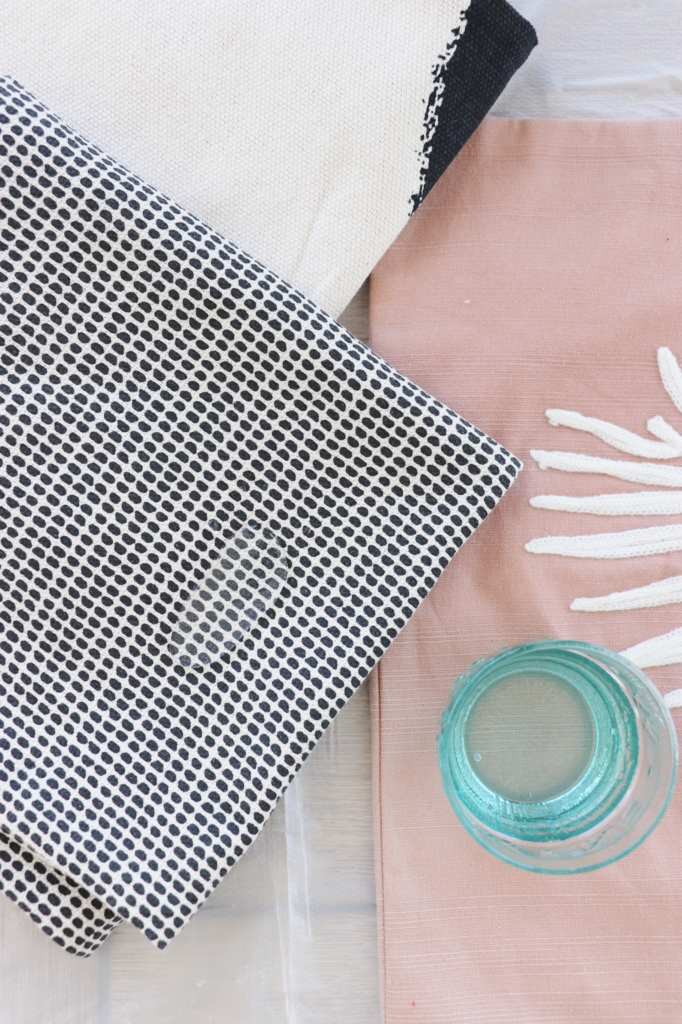 It dries clear, no flakes or discoloration.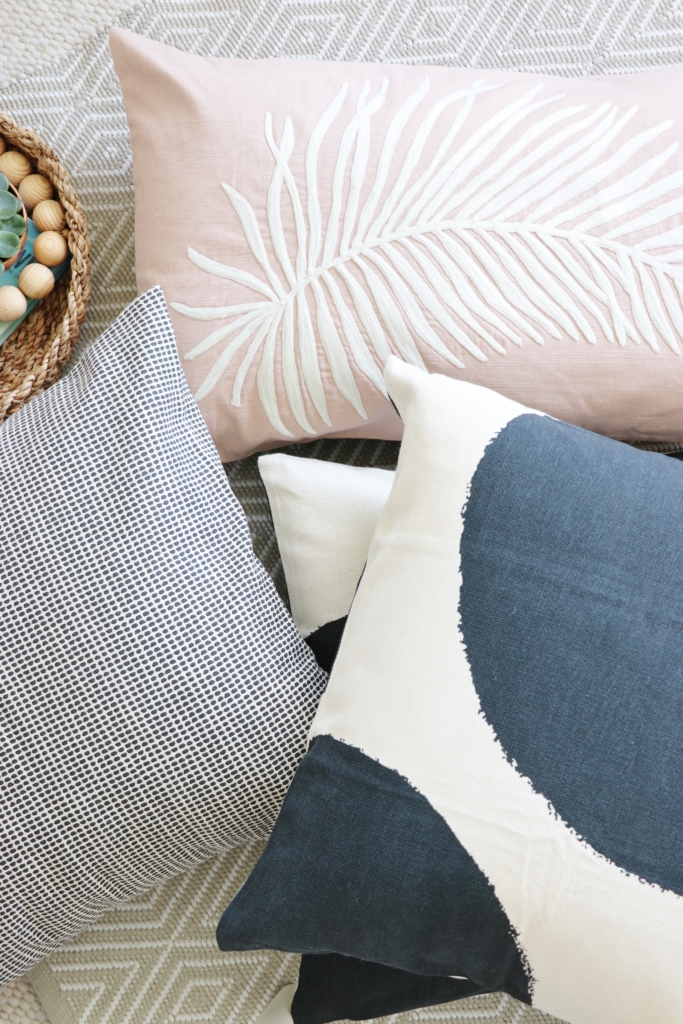 Living through very hot and humid summers, this is a game changer.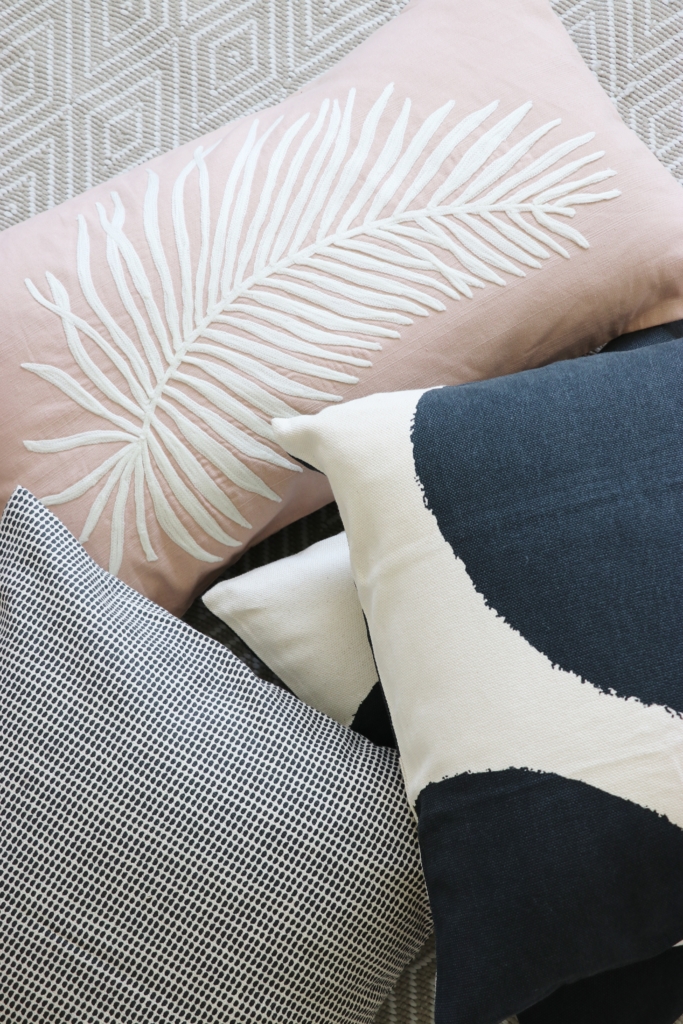 Now, I just have to decide if they will go on my porch or backyard. What do you think?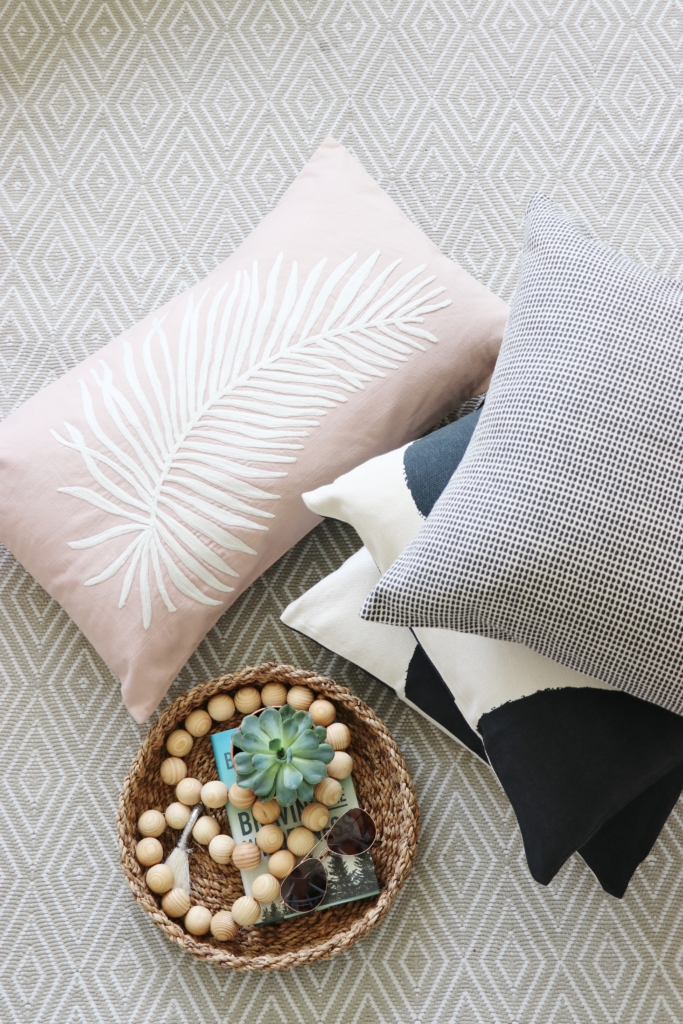 I am planning on introducing indigo into this collection but I am still on the hunt. You can see how versatile these pillows are. The black circled ones are actually 2.99 each right now, what a steal!! Click HERE to check them out.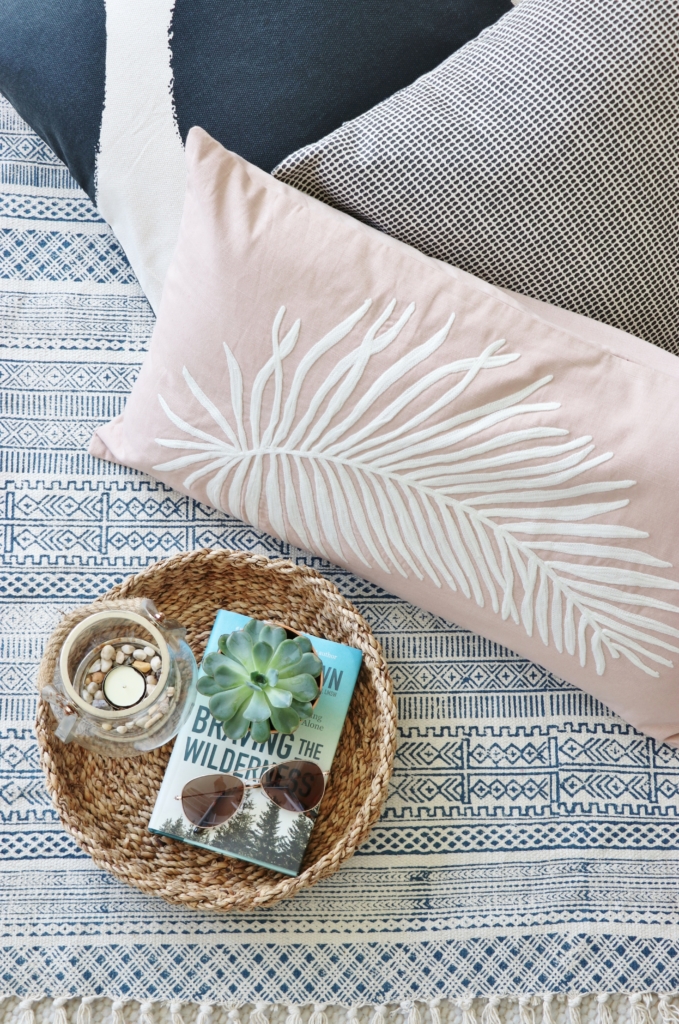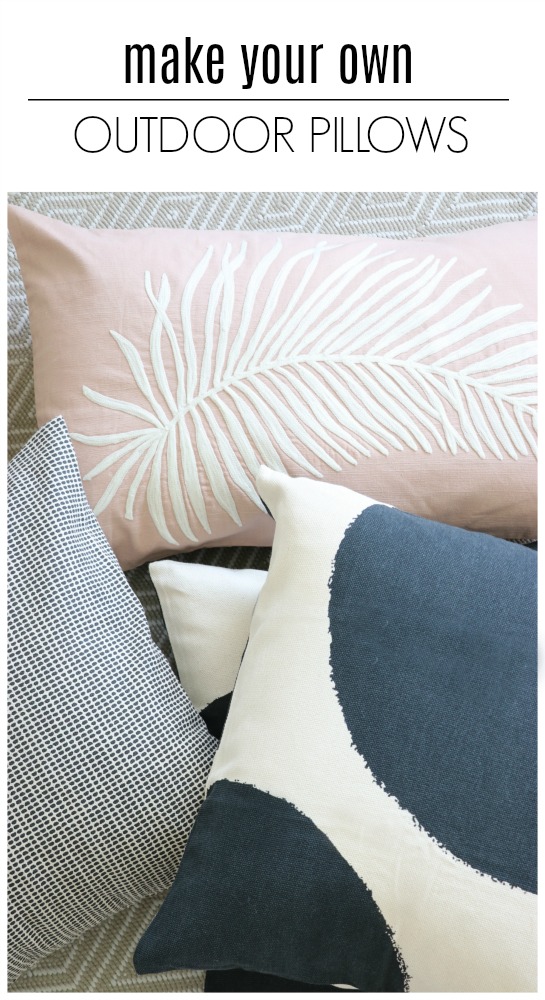 Have a happy day!