Preppy + Playful Holiday House Tour
Welcome to my holiday tour!! The biggest thank you to Jennifer Rizzo for hosting the Holiday Housewalk again! If you are coming from The Rusty Hinge, so glad you came by! This tour is a little preppy, a little playful with tons of texture and natural elements. For the past few years my inspiration for this festive season has come from art. This year is no different. The den and family room both have pieces that inspired a color palette of rich hues. It is a little different then your typical holiday colors but my goal is to transition right into winter with this decor. That means most of my design elements can stay up after Christmas!! I don't know about you but taking down holiday decor isn't my favorite thing to do. It always seems so bare after everything is packed away, doesn't it. Well, not this year!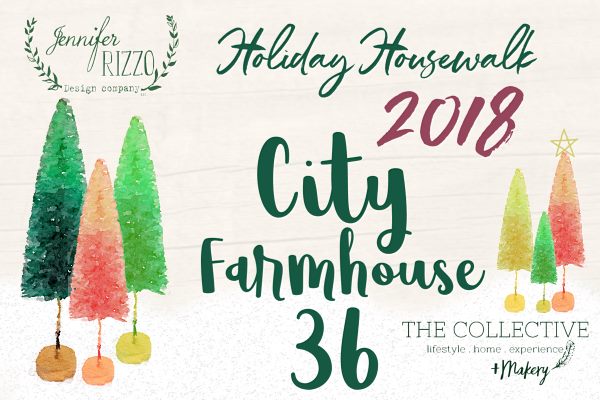 Come on in!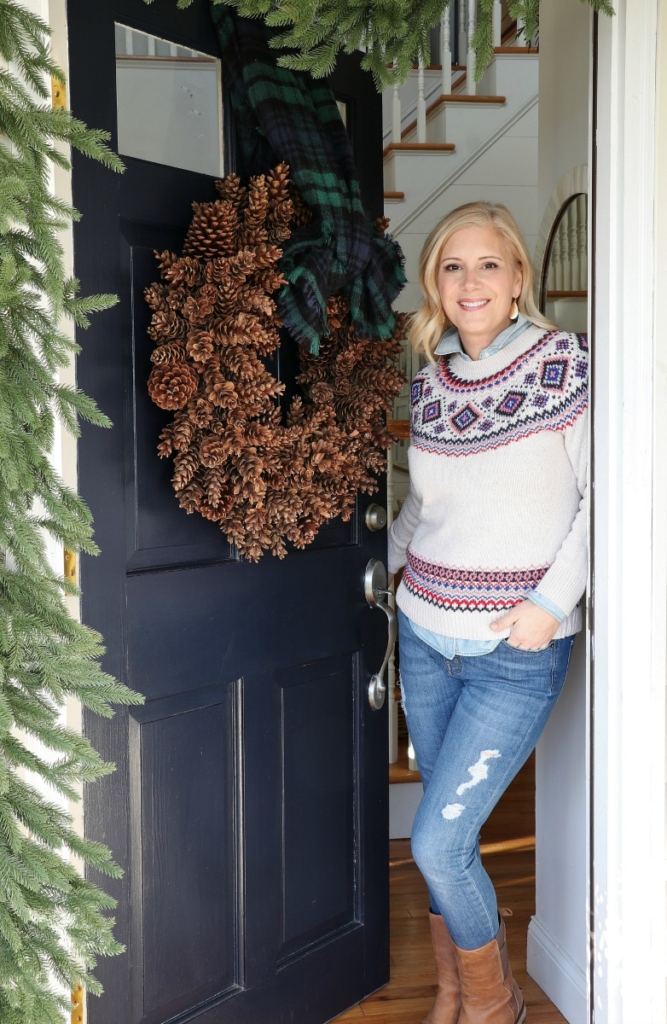 I kept the little nook under the stairs simple and reused pillows I already had. As well as the mirror from this little makeover. While it wasn't in use, I decided it would be festive to add some brass and something reflective. Guess what, I love it! I think this might stay through winter too!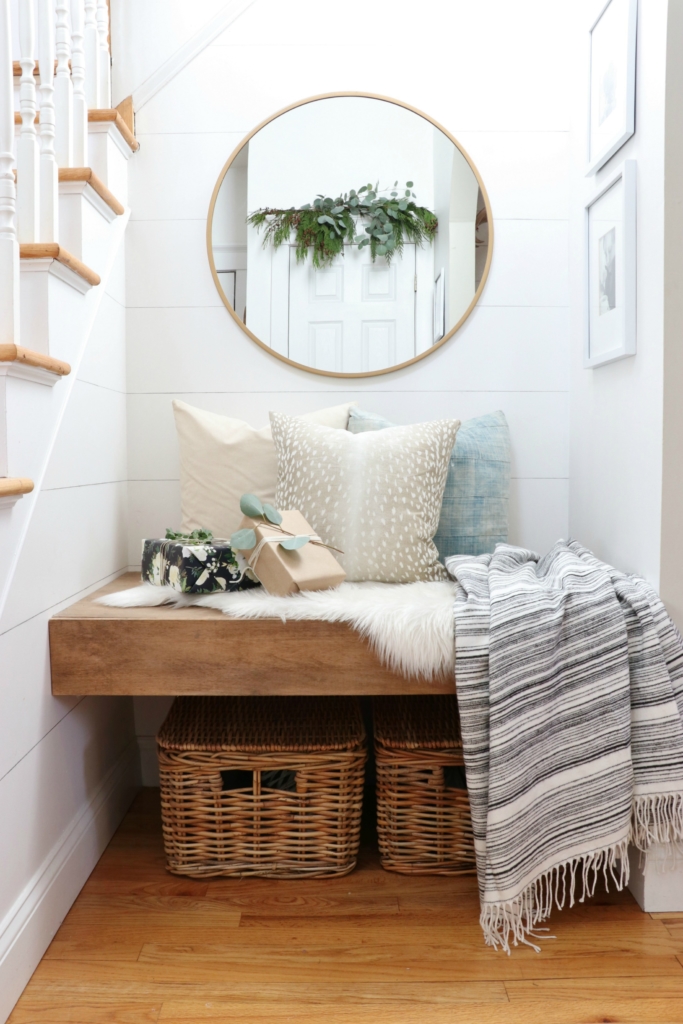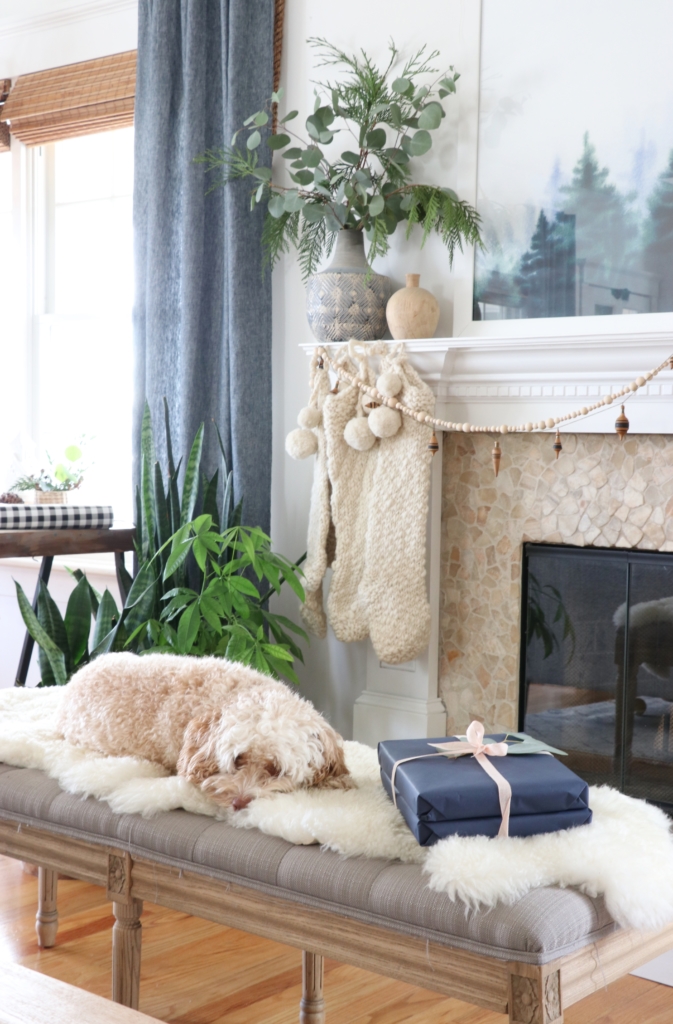 This forest watercolor was the inspiration for the room. I found it a while ago and couldn't wait to use it. I pulled in navy, buffalo plaid, greens and creams. In addition I added lots of texture for a cozy vibe.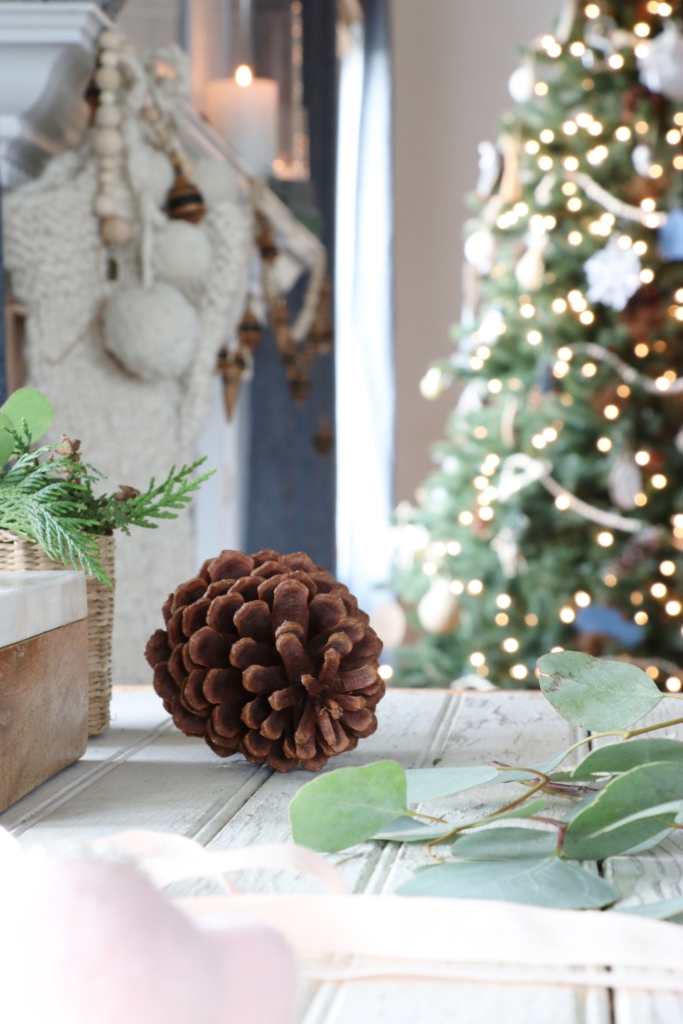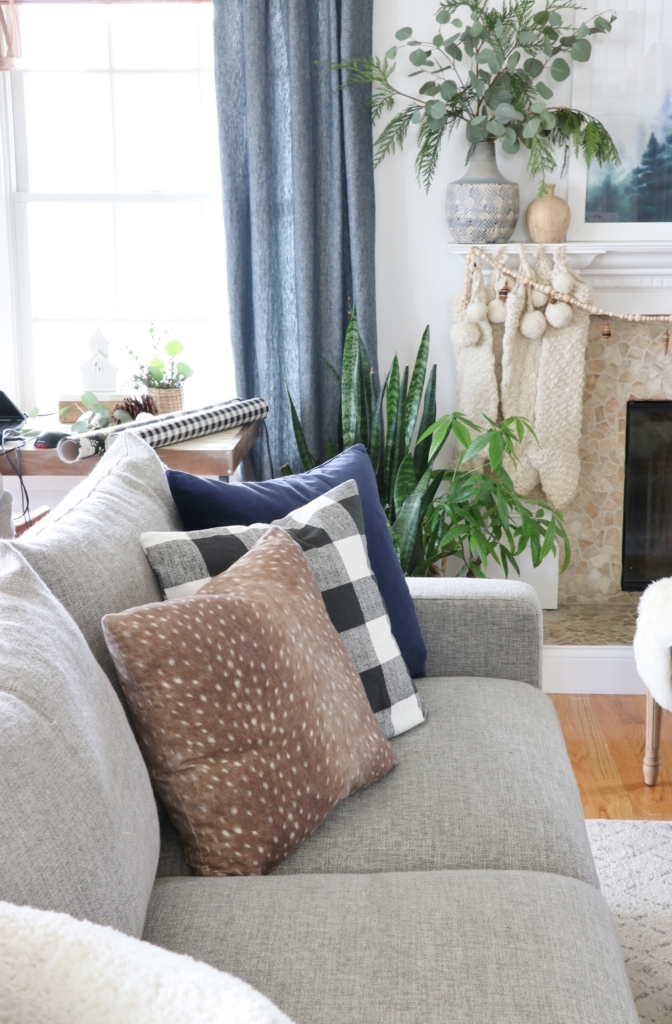 Touches of blush add to the preppy color scheme and give a playful feel.
This is Denver's new spot, he even loves all the cozy textiles!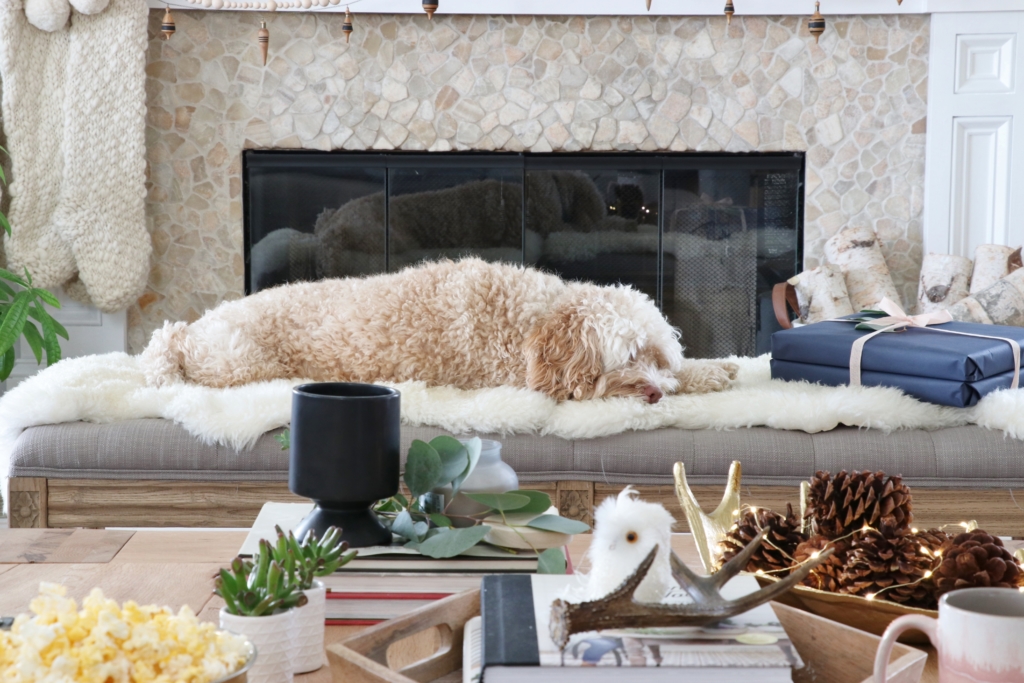 Jack's only request was to use the polar bears under the tree this year. You can see how I used them last year on my front porch.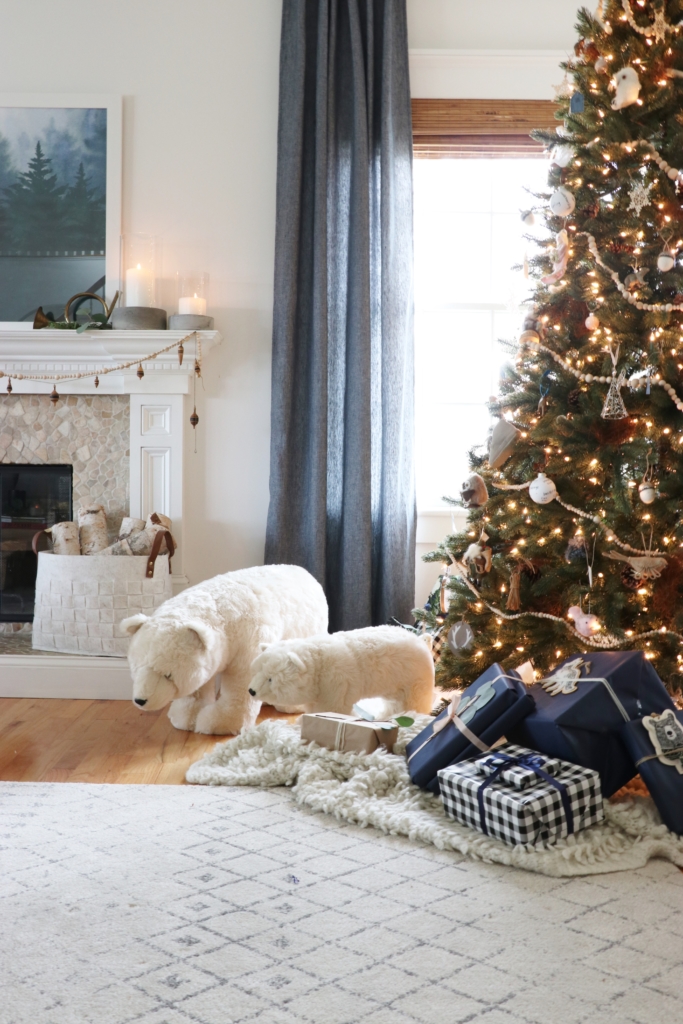 The wrapping paper is from Spoonflower, Etsy and Home Goods.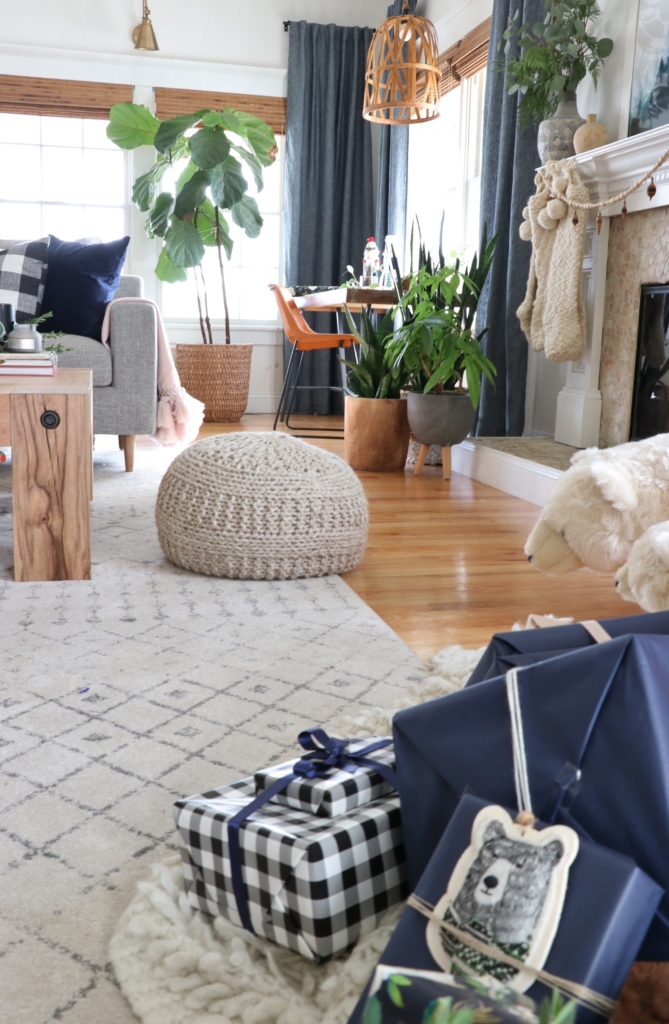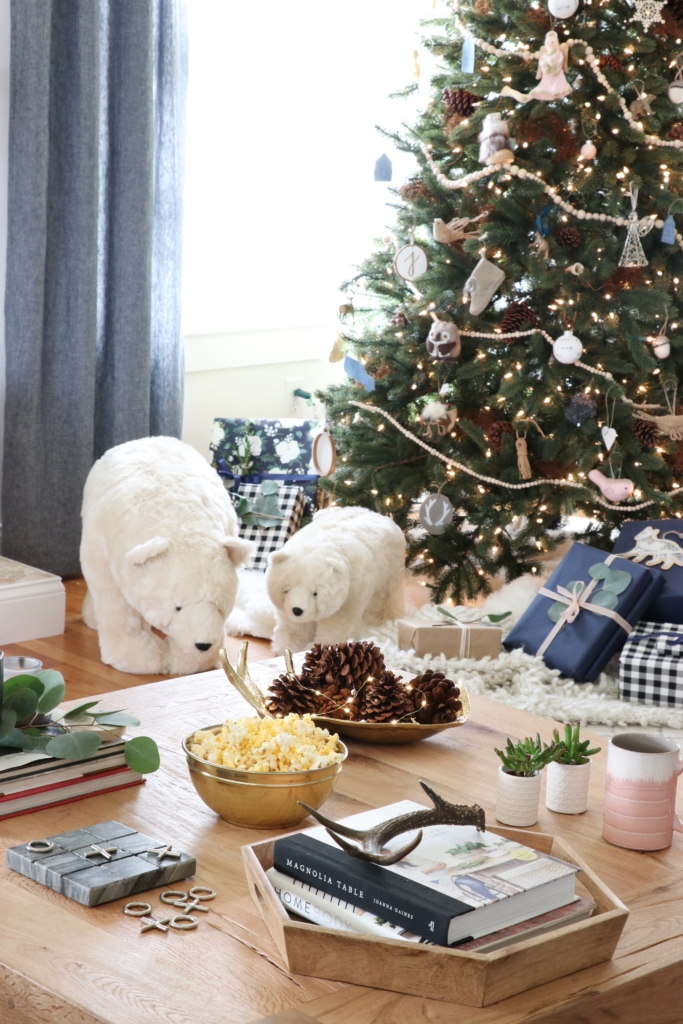 I also brought in the cement candle lanterns from my patio. Don't be afraid to mix textures like concrete with more glamorous metals such as brass and/or copper.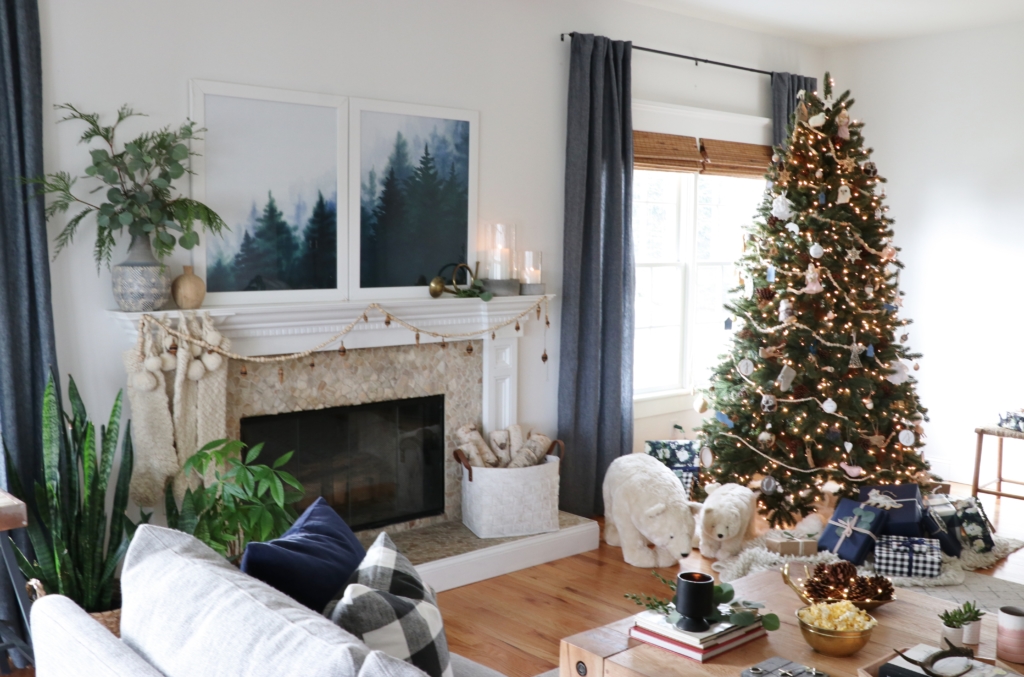 Simple eucalyptus with some cedar in a vase I use year round. A nice bonus, they will stay fresh for a while because they are in water. I just give them a trim every 4 days or so.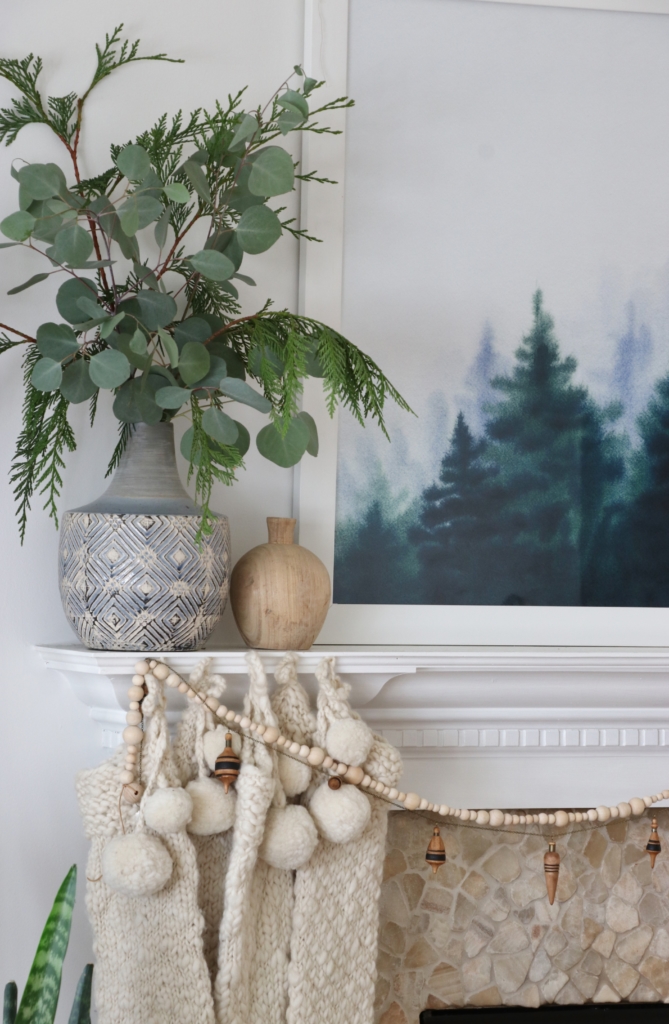 I layered garland and kept the mantle somewhat simple.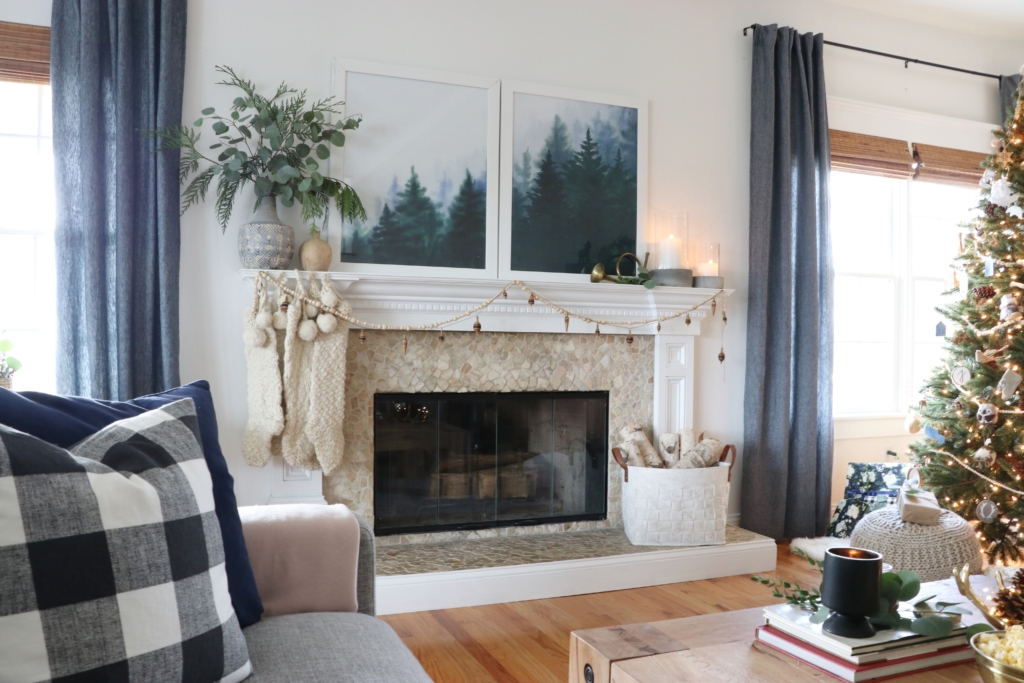 Another tip, layer cozy blankets for a little nap under the tree, something I always did as a child.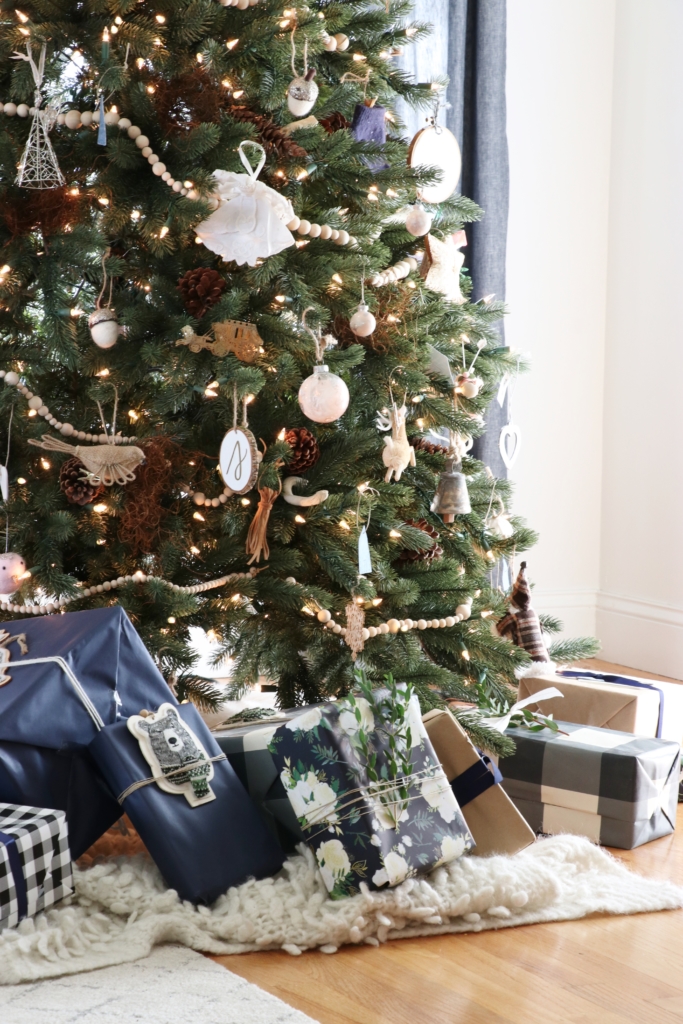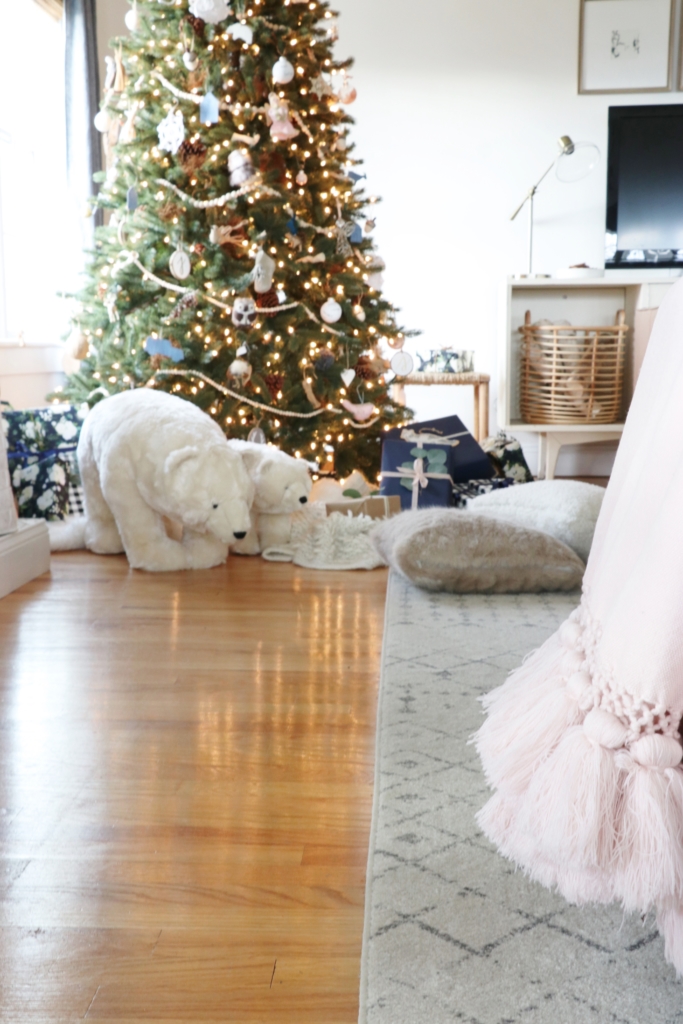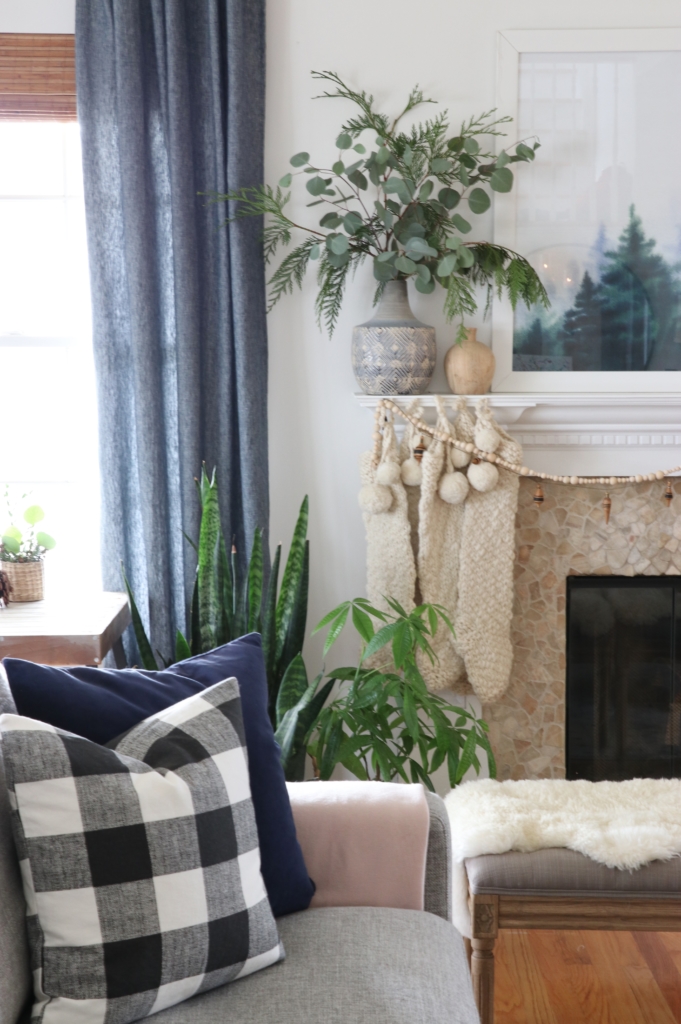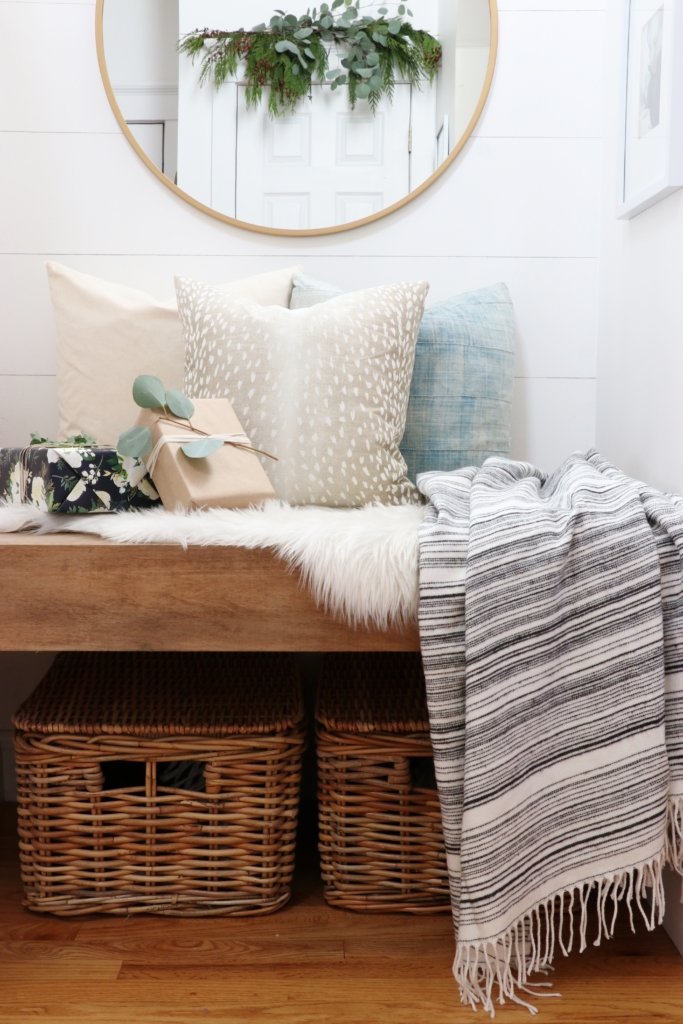 My wreaths came in time! These are my favorite of all time, they are fresh bay and rosemary wreaths from McFadden Farm. YOU can use the code CITYFARMHOUSE to get 20% off!! They smell SO good and make such nice holiday gifts.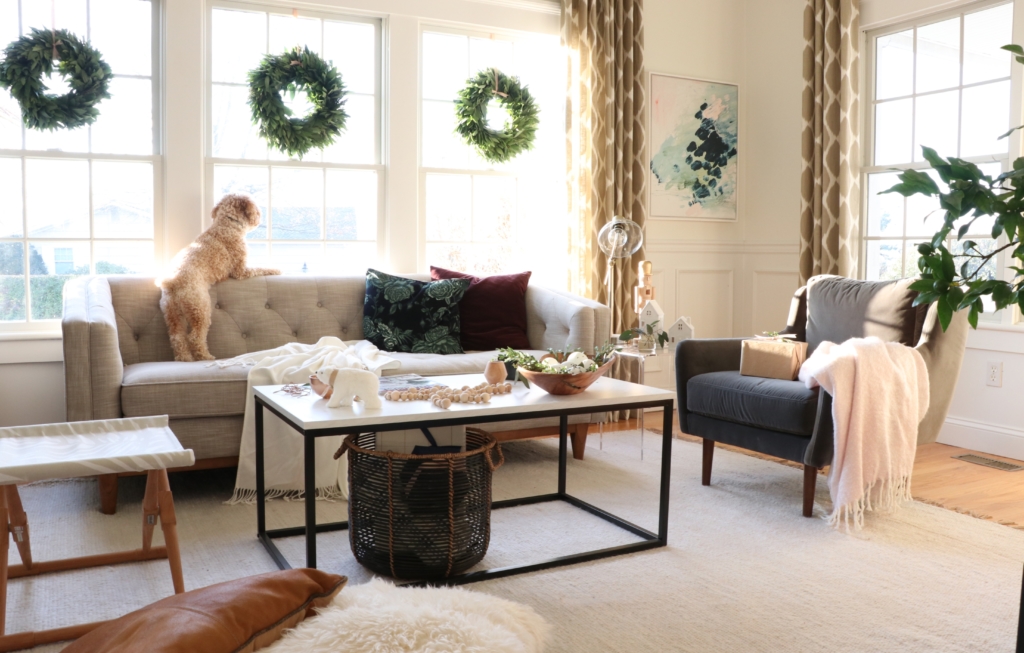 These cute ornaments are from Target. I just put them to a natural wood bowl and added fresh greenery. Ornaments don't always have to go on the tree.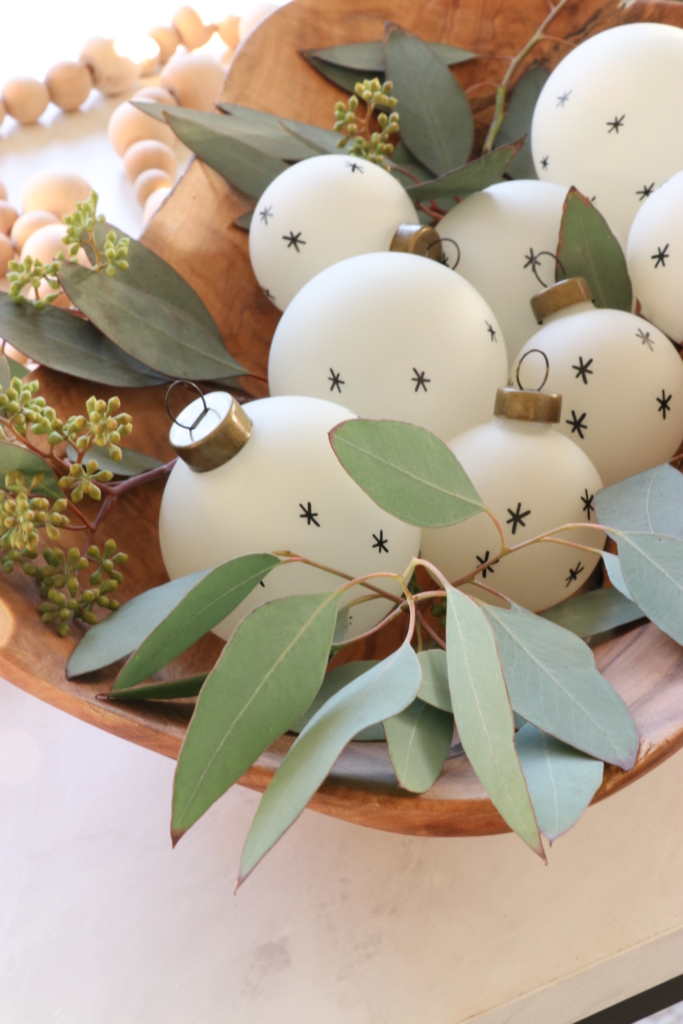 The piece above and below are both from the Art Bar. You can find the Bob and Sway HERE and Island Storm HERE.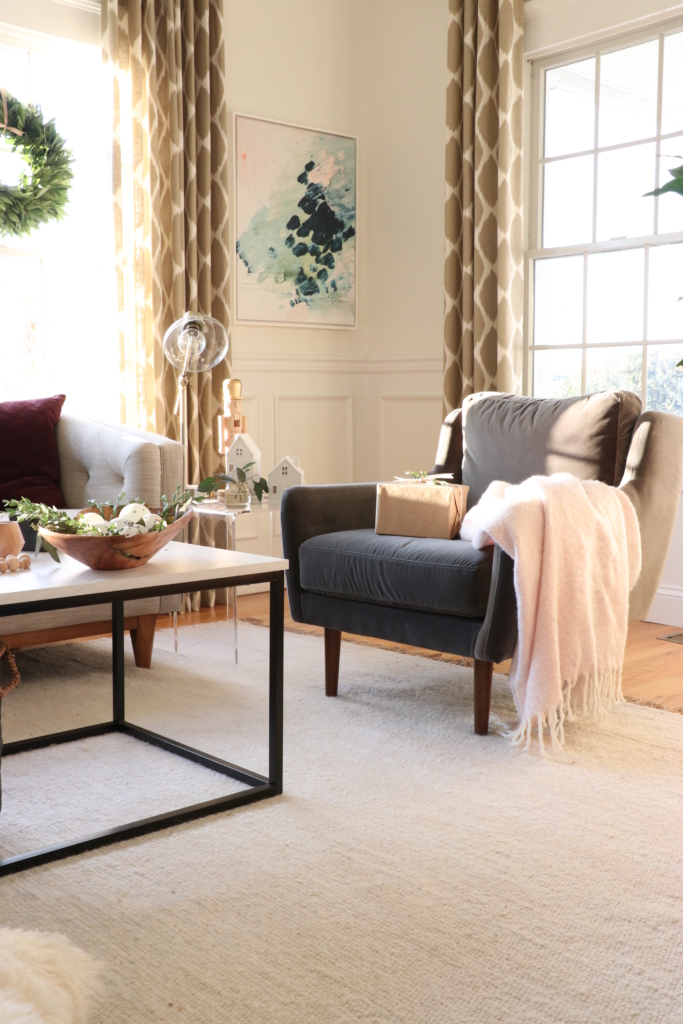 You can take the FULL Christmas Den tour to check out more images and sources.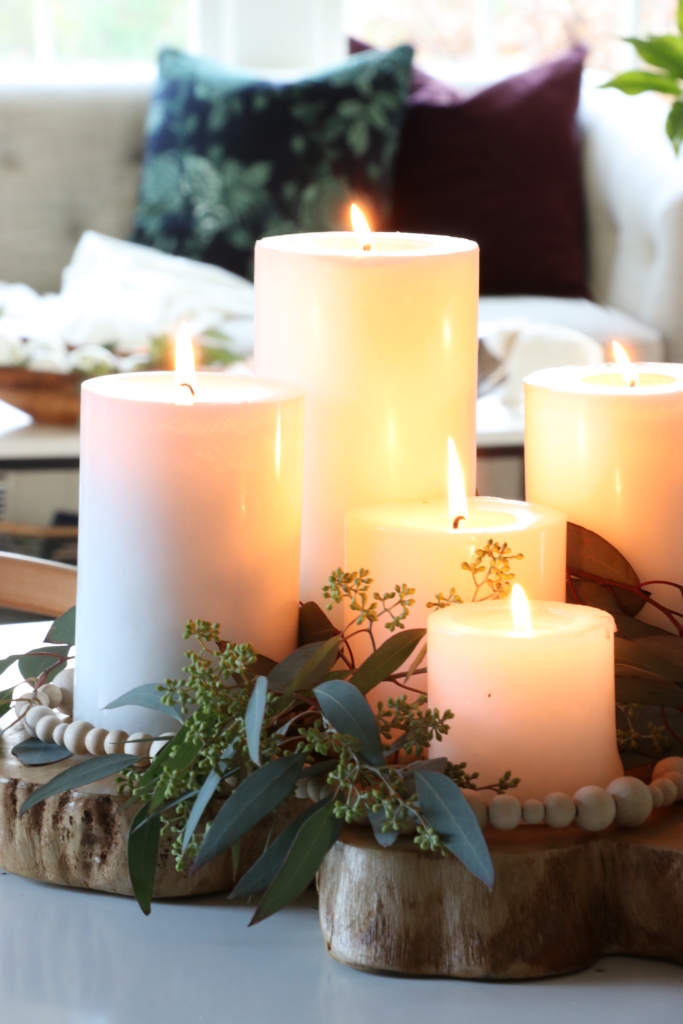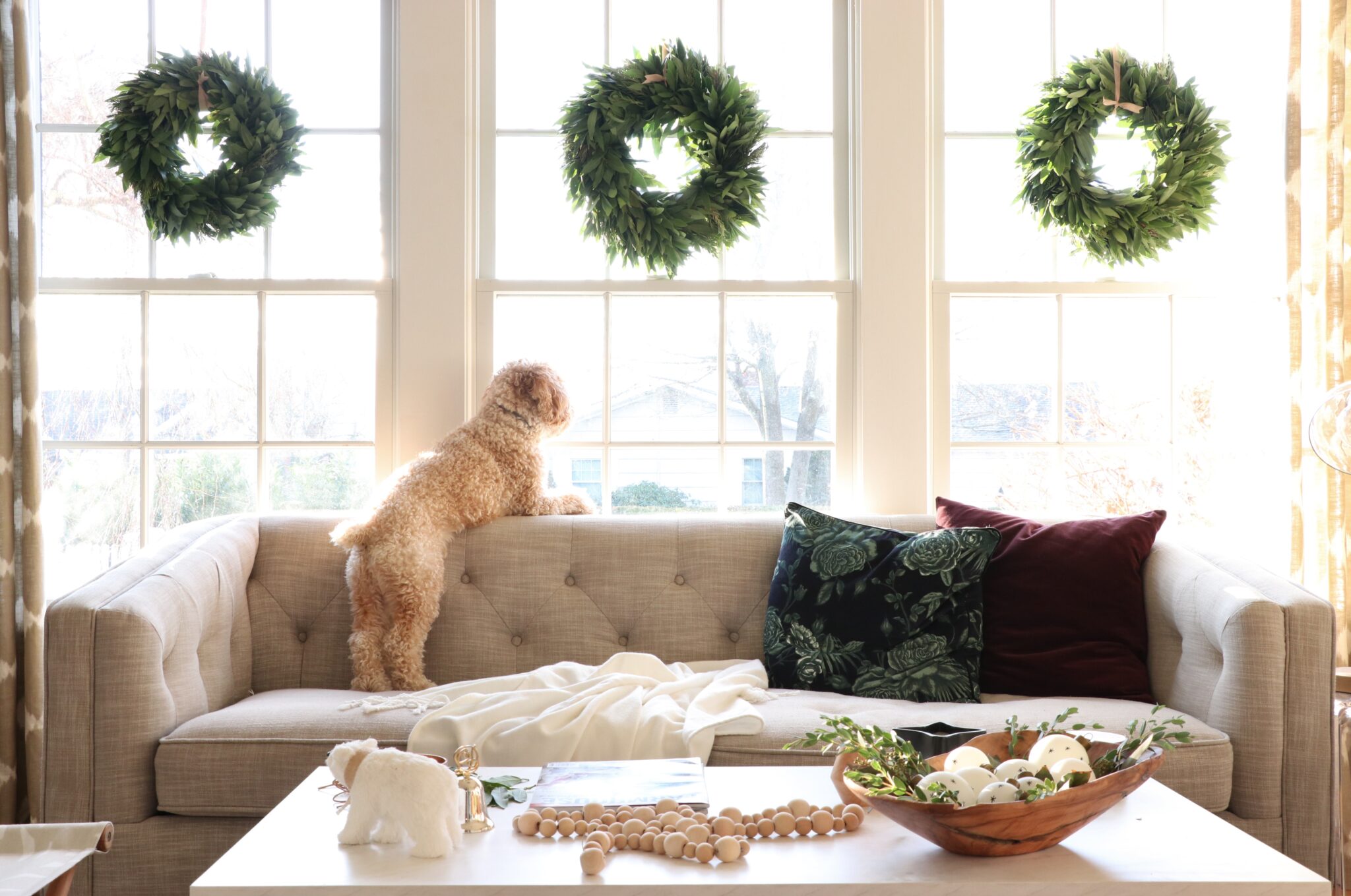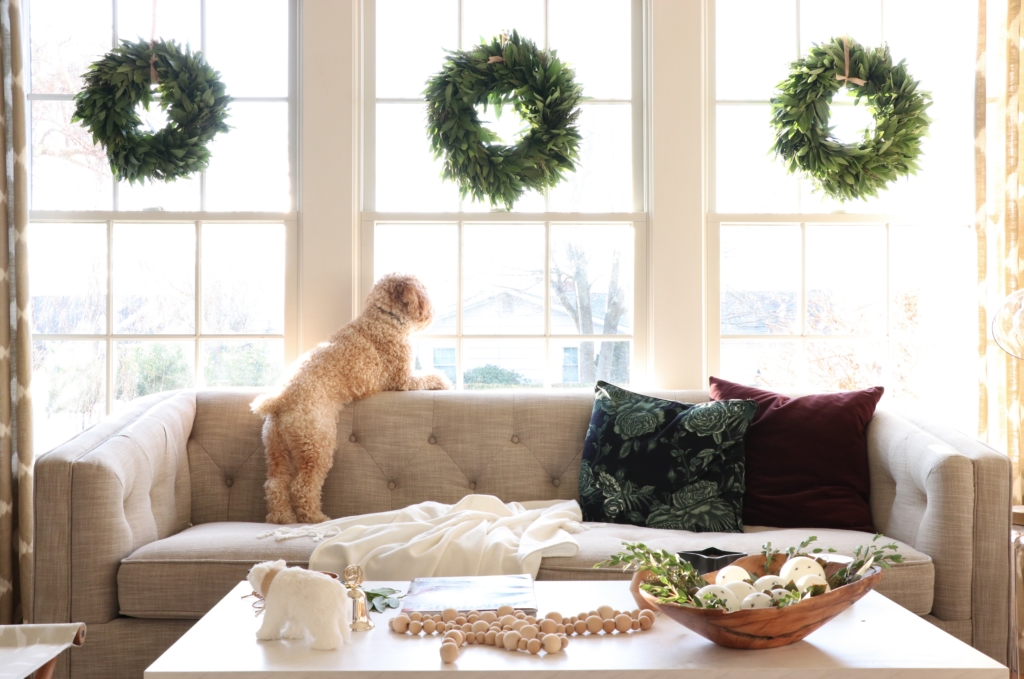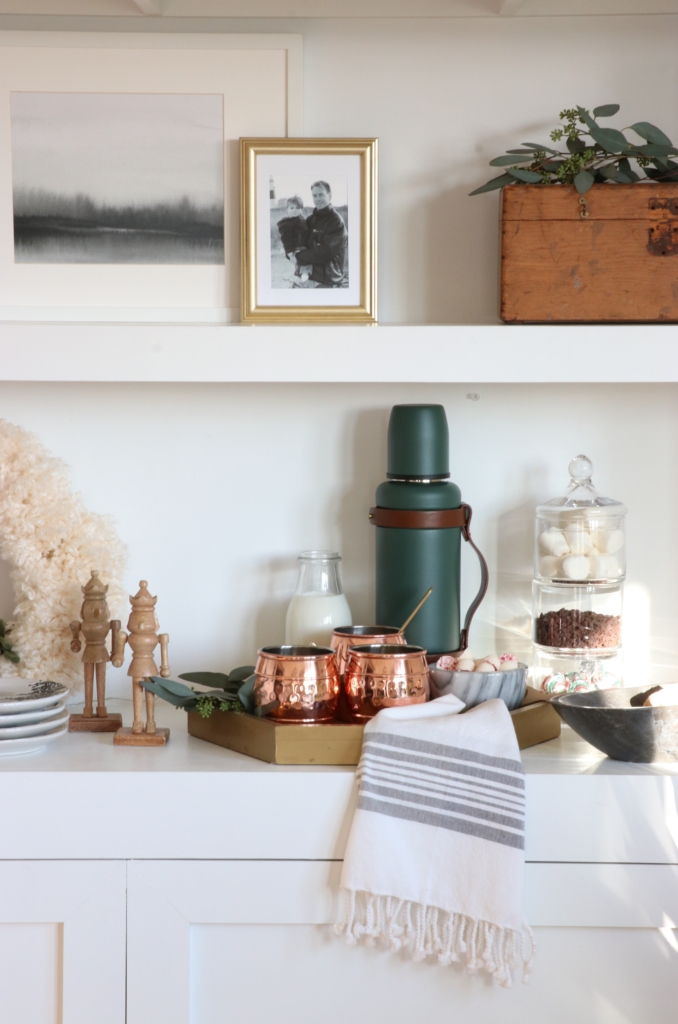 The chair you can find HERE.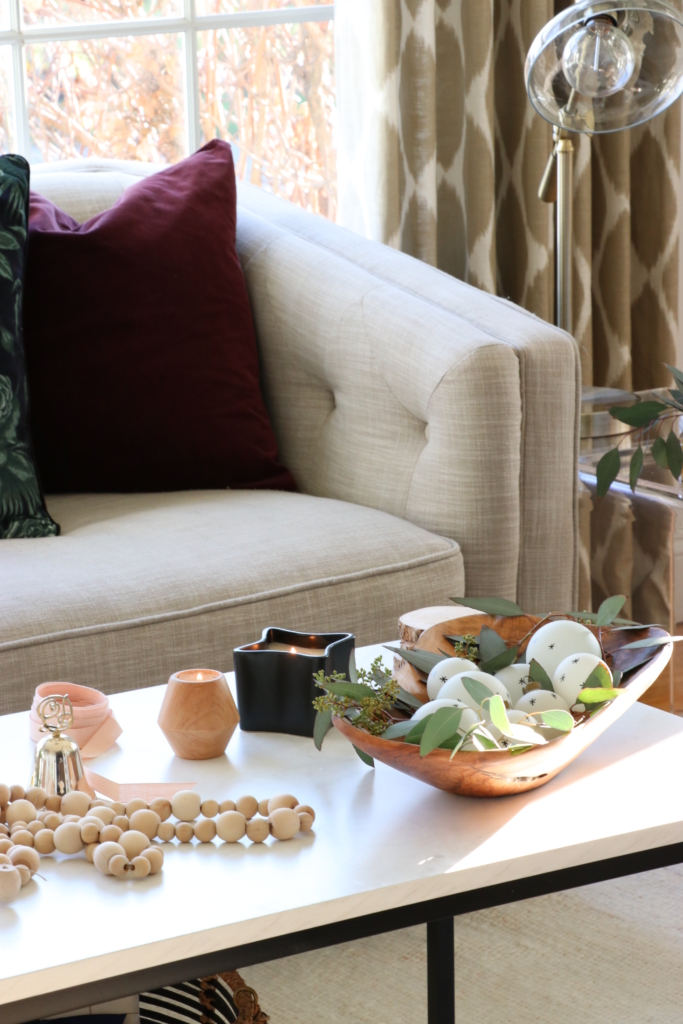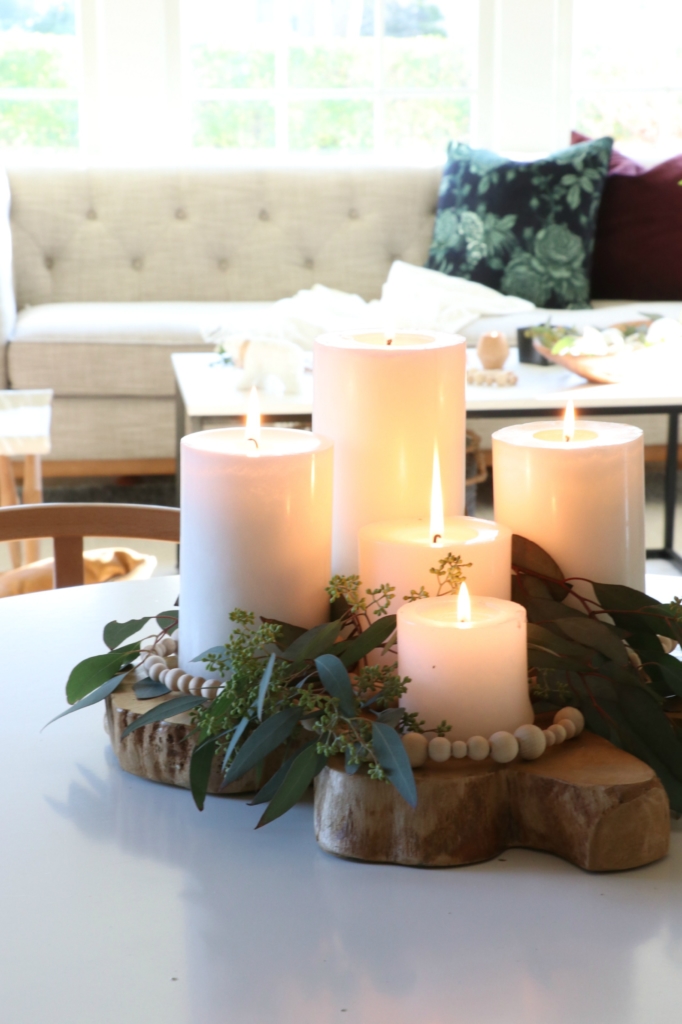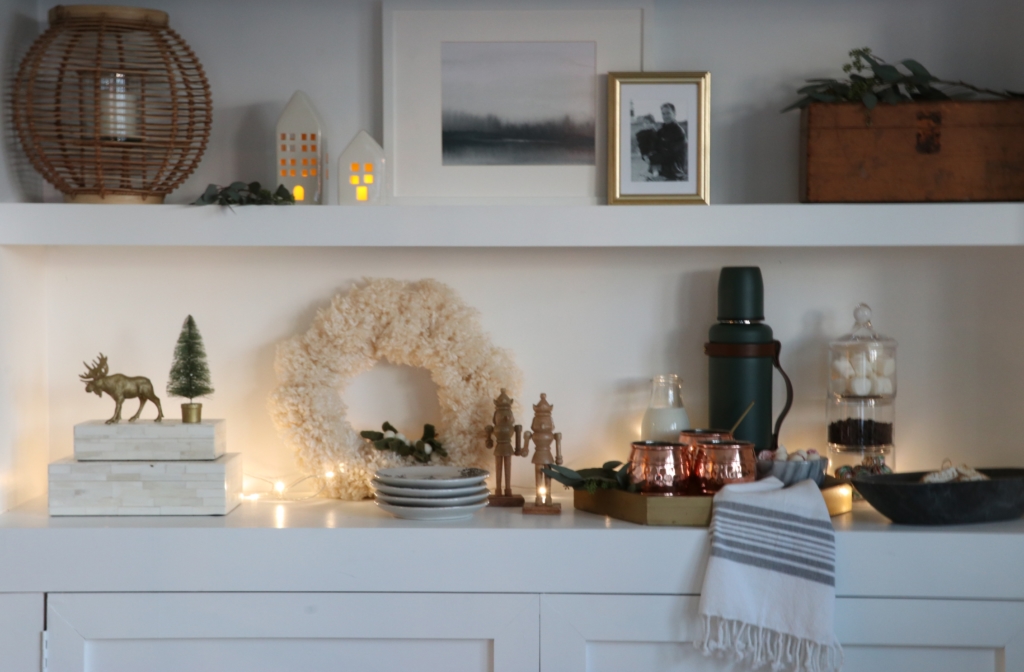 To start the tour of homes from the beginning just click the image below….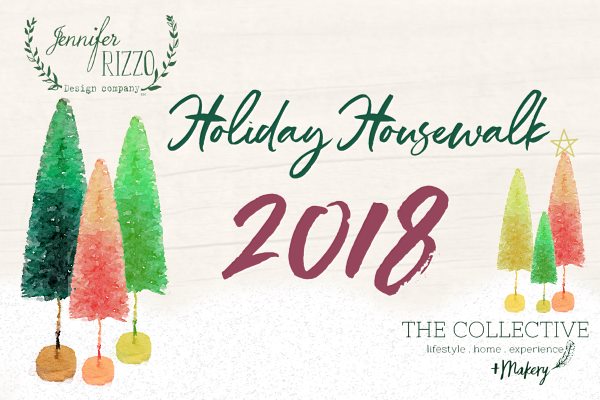 Happy decorating friends!!