Holiday Housewalk: Woodland Inspired Front Porch
Hi there friends! Today I am sharing my farmhouse style front porch all decked out  for the holidays. I have partnered with Balsam Hill to bring you a woodland inspired outdoor space that feels playful, rustic and festive!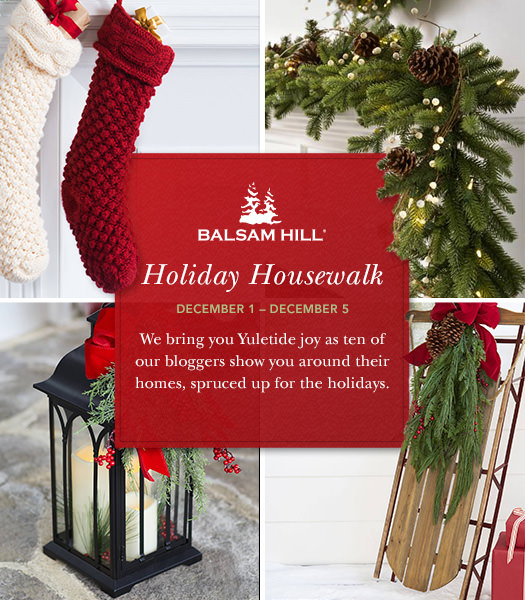 This year I went with blues, soft pinks and blacks on the interior of my home so I brought those same hues outside & added a little pop. Since my front door is navy I thought red would be a nice contrast. From there I brought in cozy textures like wool and faux fur, tartan plaid, buffalo check and fun holiday accessories that felt rustic.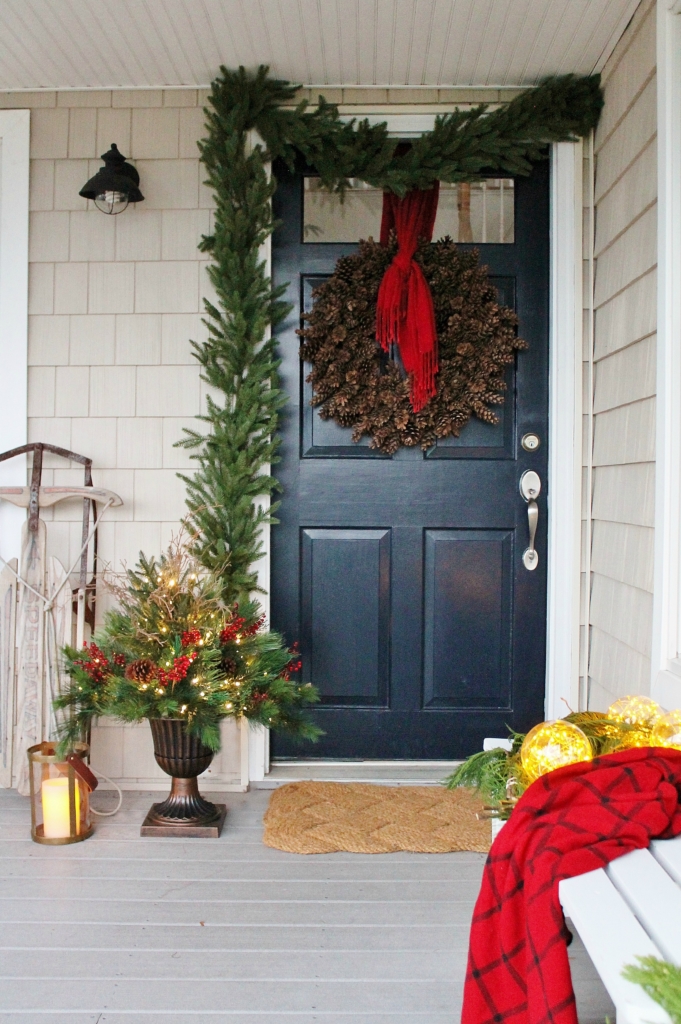 Lets start with the door, I added asymmetrical Stratford Spruce Garland around the frame. I anchored it with the Aurora Pine Foliage With Urn Planter. The pine cone wreath with a red scarf ties the in the rustic element and hues from the planter. The sleigh is a vintage piece, my dad took us on the bay with it when we were kids.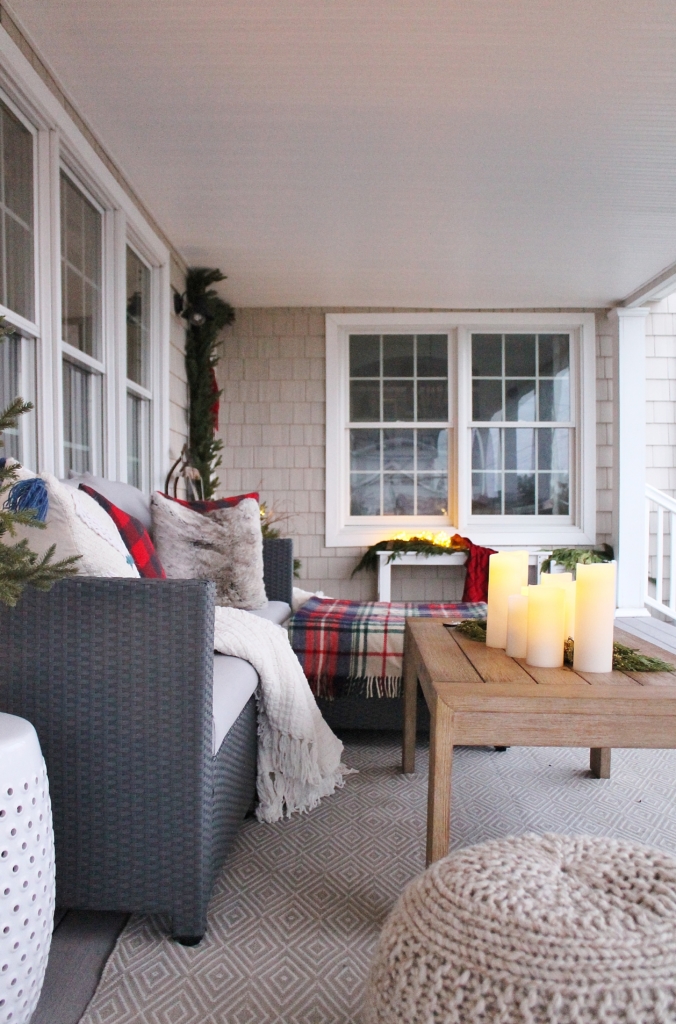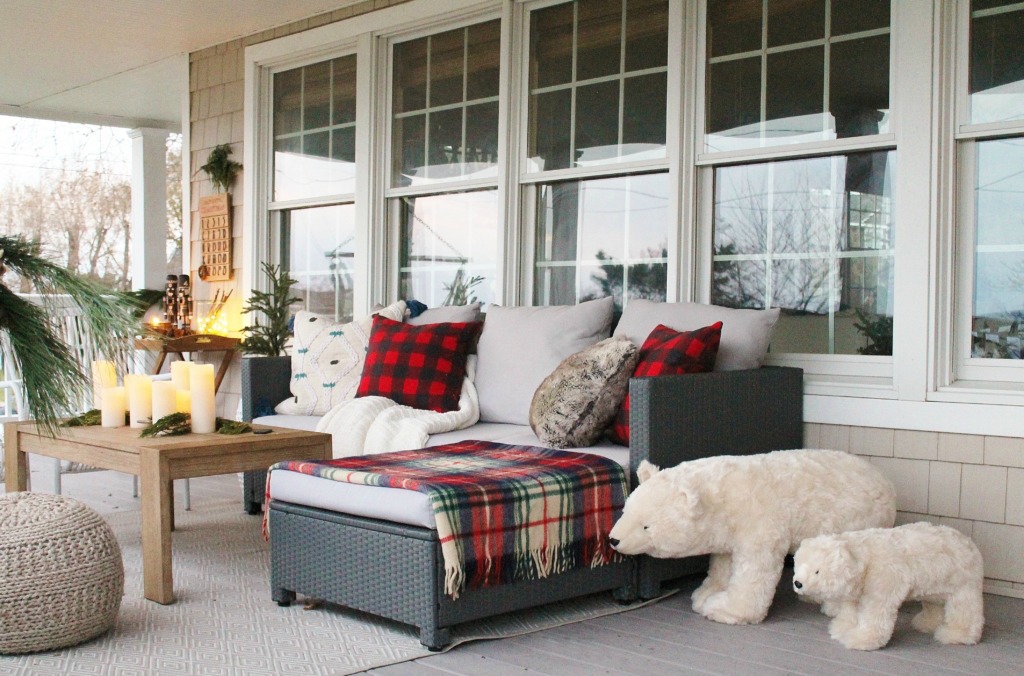 The Christmas Polar Bears have been the biggest hit around here. The boys likes to sit on them and Denver still hasn't decided if they are a friend or foe yet, lol. He keeps parking at them but then every once in while I will catch him drawing near to see who and what they really are. It's SO funny!!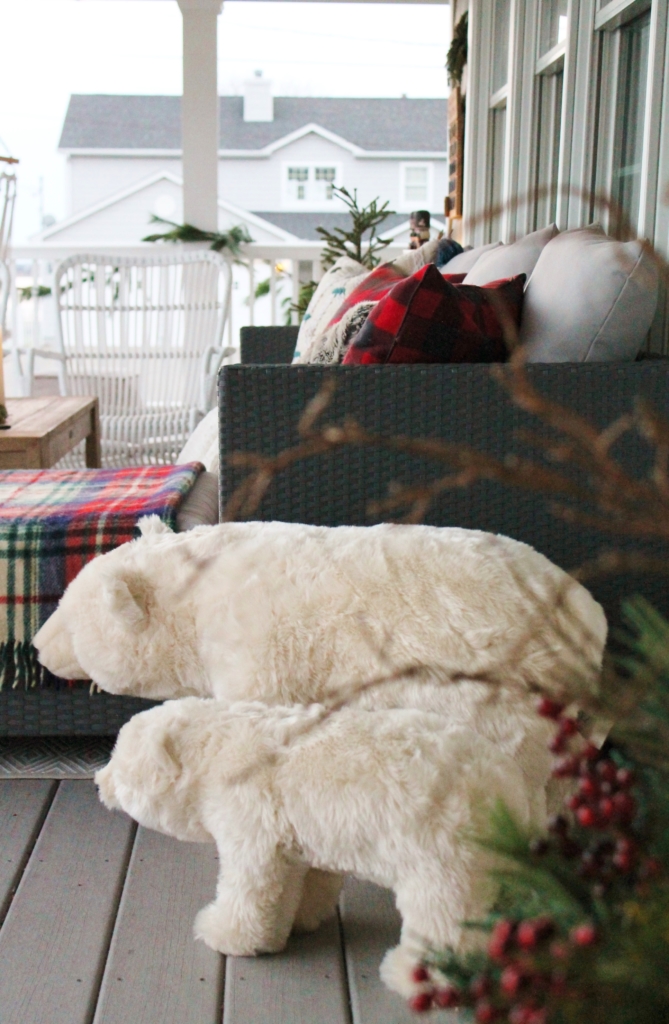 I lined the coffee table with Pushwick LED Flameless Pillar Candles, they are wonderful and come with a remote. You can set it for 4hrs or up to 10hrs, they can dim, go brighter and slower. This has also been a source of fun around here:).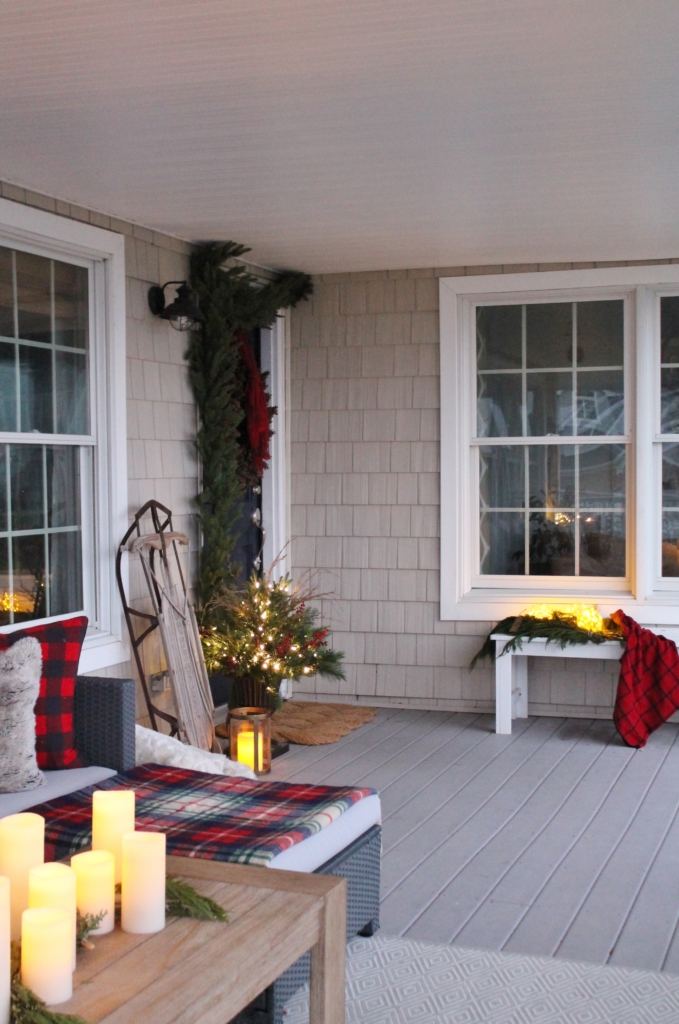 The glowing goodness coming from the bench are a few LED Fairy Light Ornaments, not on a timer but still fun to use, they give amazing illumination!
I know what you might be thinking, how can you leave all of these beautiful materials outside? Well, our porch is very wide, so usually the elements don't hurt them however if I know it's raining sideways I will bring these said items in.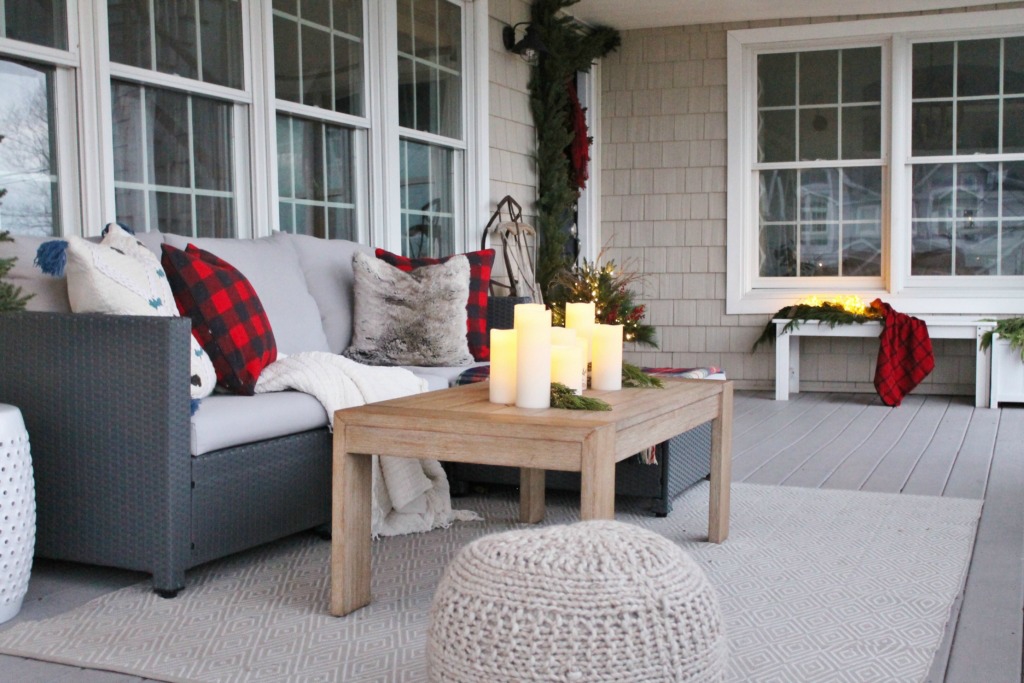 I took these at dusk because I wanted you to get a feel for the space as it gets dark, it feels magical!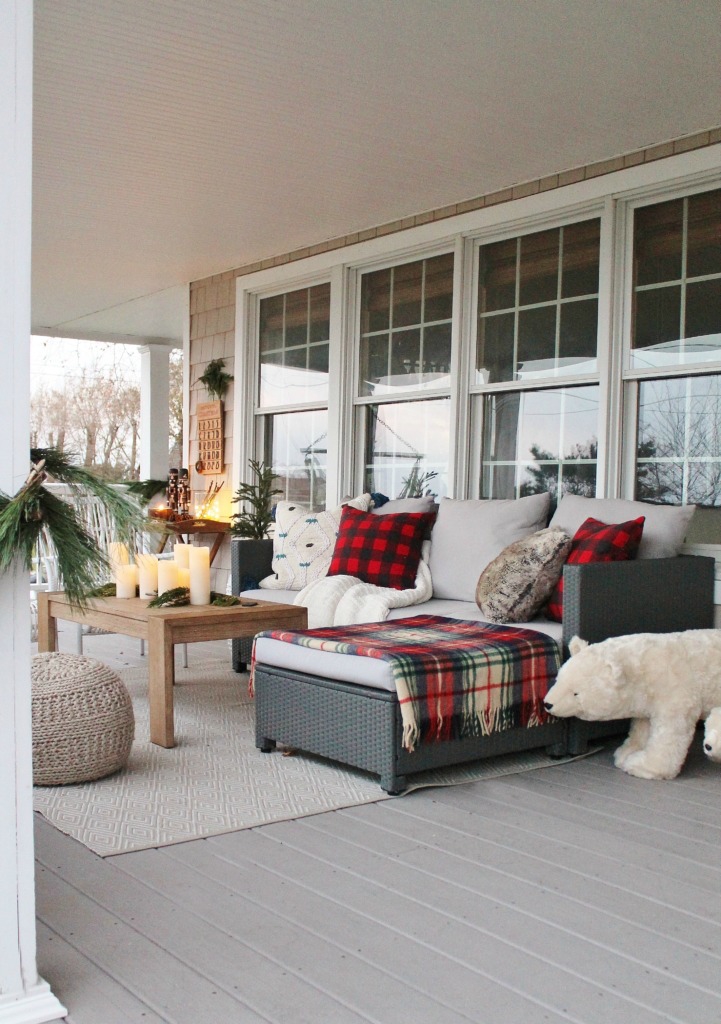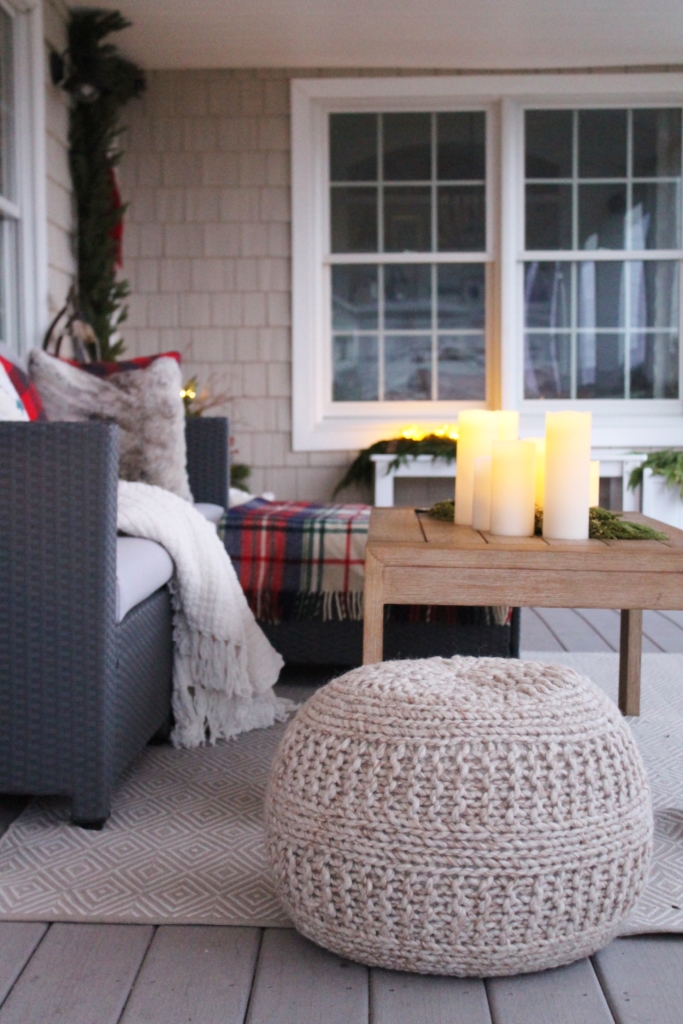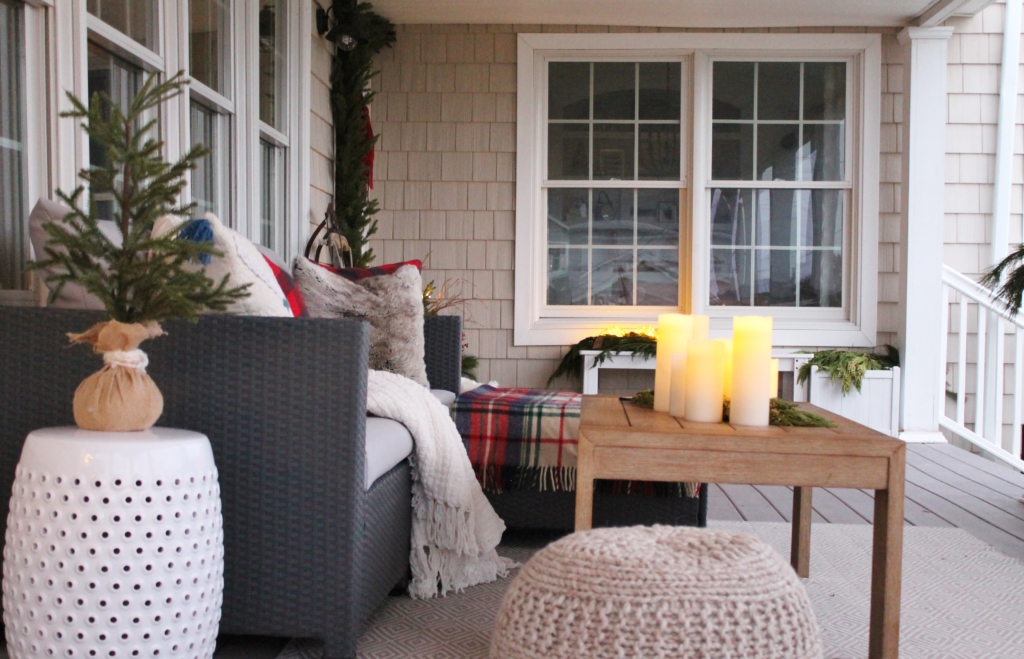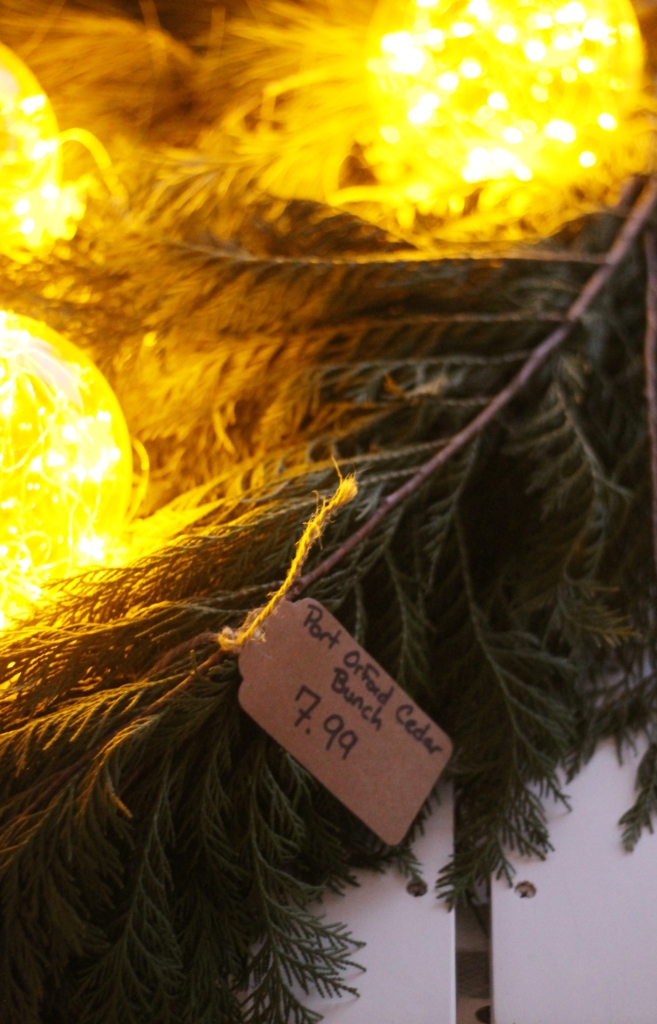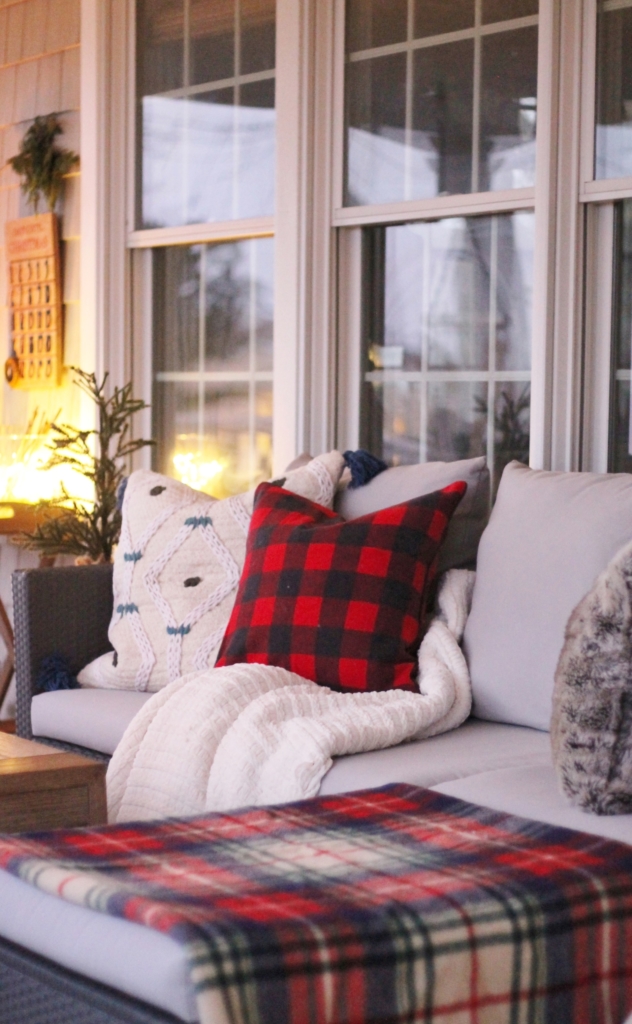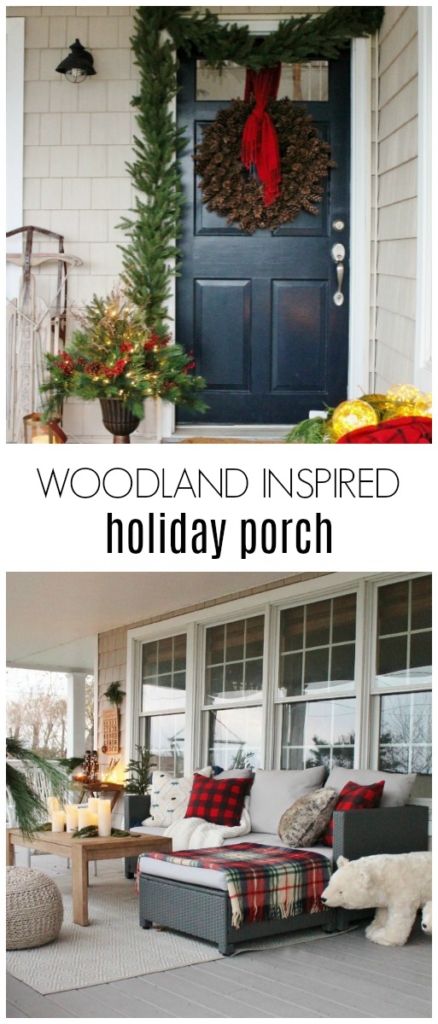 Be sure to head on over to The Chronicles of Home for some more holiday ideas. In case you missed any of these tours you can find these amazing bloggers below.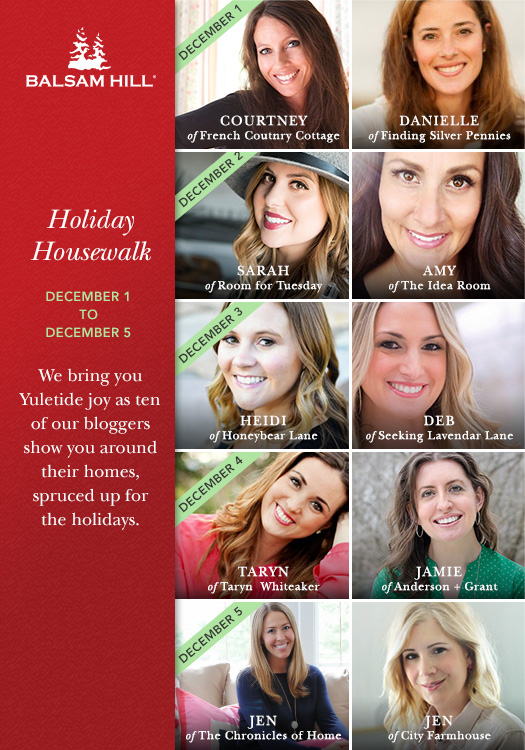 Have a happy day!