Why My Patio Is The Most Under Used Room In Our House
Hi there friends! Lets talk house. Almost everyone has one, a room that hardly gets used. We seem to have our favorite spots in the house and whether out of routine, comfort and/or habit we stick with those pretty consistently. The kids have them, we have them and even our pets have them. Am I right? But what happens to those spaces that look great but no one wants to use them? I think the only plus side to having an under used room is, it stays clean! That has to be worth something, right?!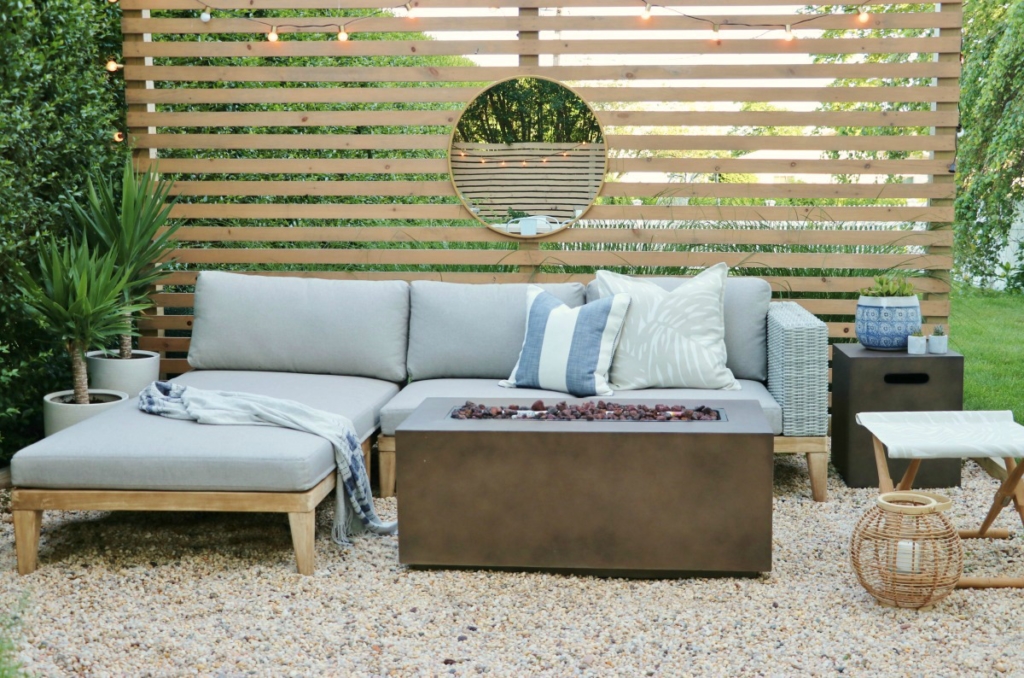 Can you guess what ours is? Yup, it's the patio! It seems crazy to not use this space but to be honest it has been a work in progress and this is the first year I feel like it's actually done. But the real reason this space is under used is because we have a front porch. And that is where everyone wants to be, it's covered, peaceful and has nice water views.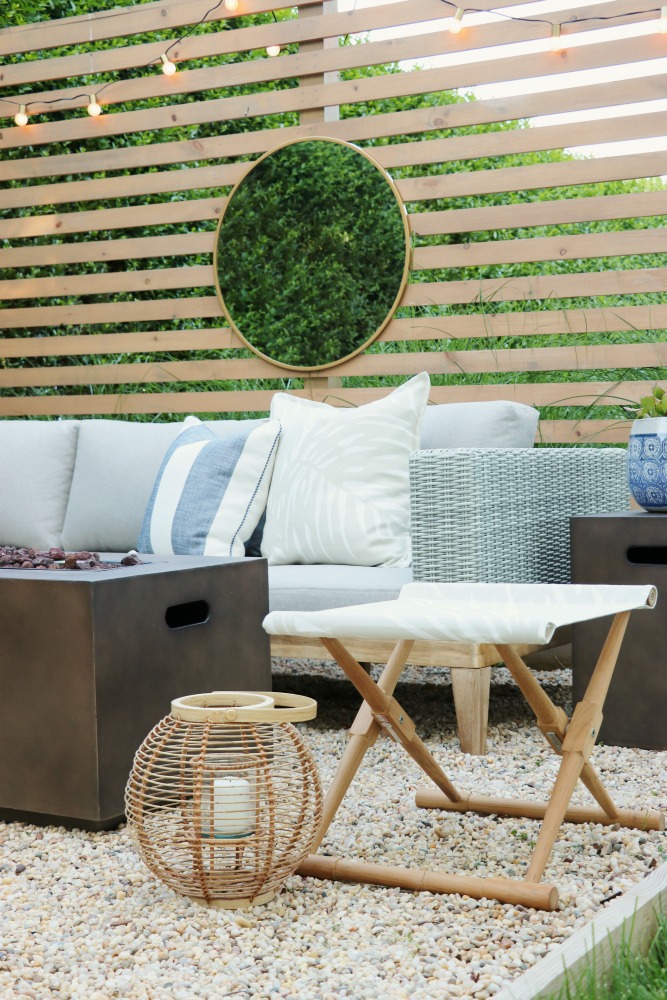 So now what? How do I get everyone out here? Maybe bribe them with s'mores? Haha!!!
We have plenty of comfortable seating, privacy galore with the 2 DIY screens & the privet and nice ambiance with the string lights & candles.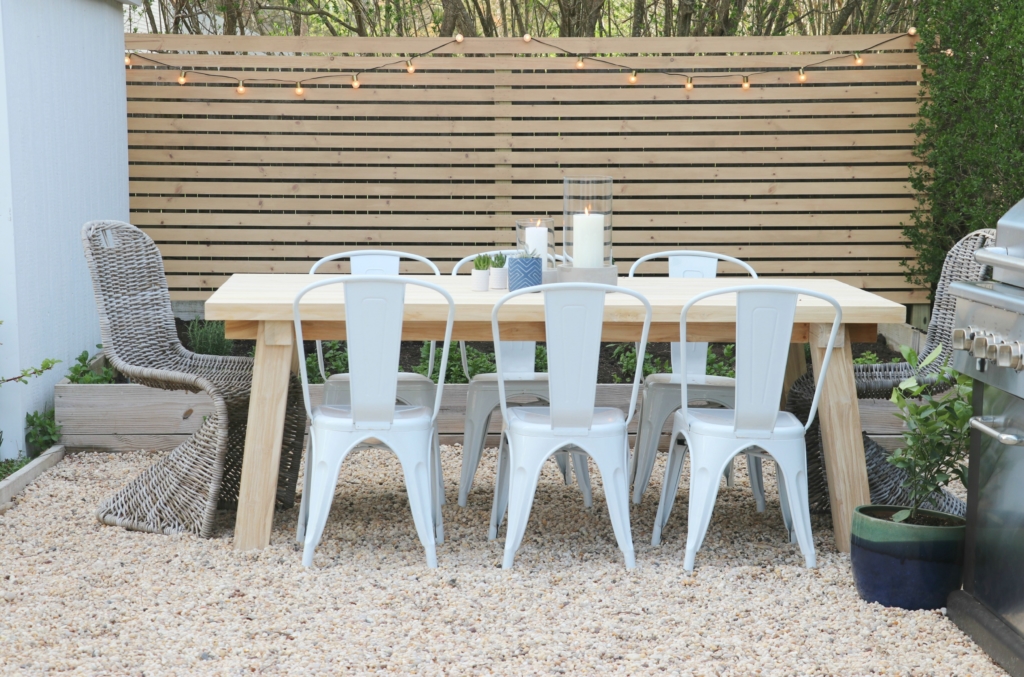 So I am thinking what if I just made it my  own "mom sanctuary"? That would work, right? Like a "mom cave" but not. I can have friends over back here, listen to music, curl up on the sofa by the fire with a little Netflix. It wouldn't be so bad if it was my own little "thing."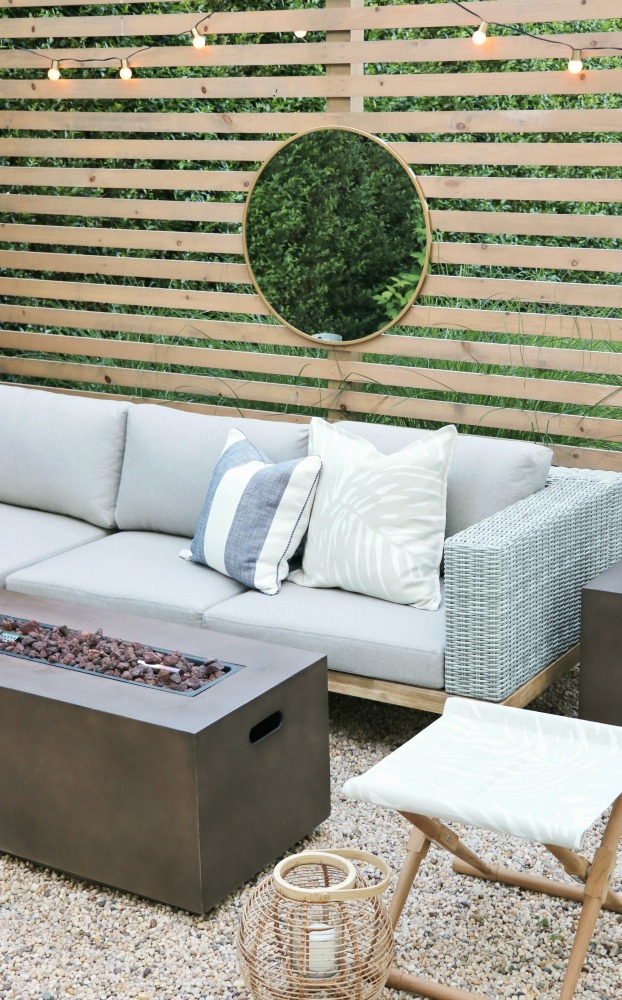 Sometimes it's fun to reinvent your home and create new purposes for different rooms. I can't tell you enough how much I do love this area. I think it's because I did tons of work back here. Blood, sweat and tears went into this space. John helped with the pea gravel patio, which I couldn't have done without him but I did the garden and loaded ALL the soil 2x, ugh, it was painful! And pretty much everything else.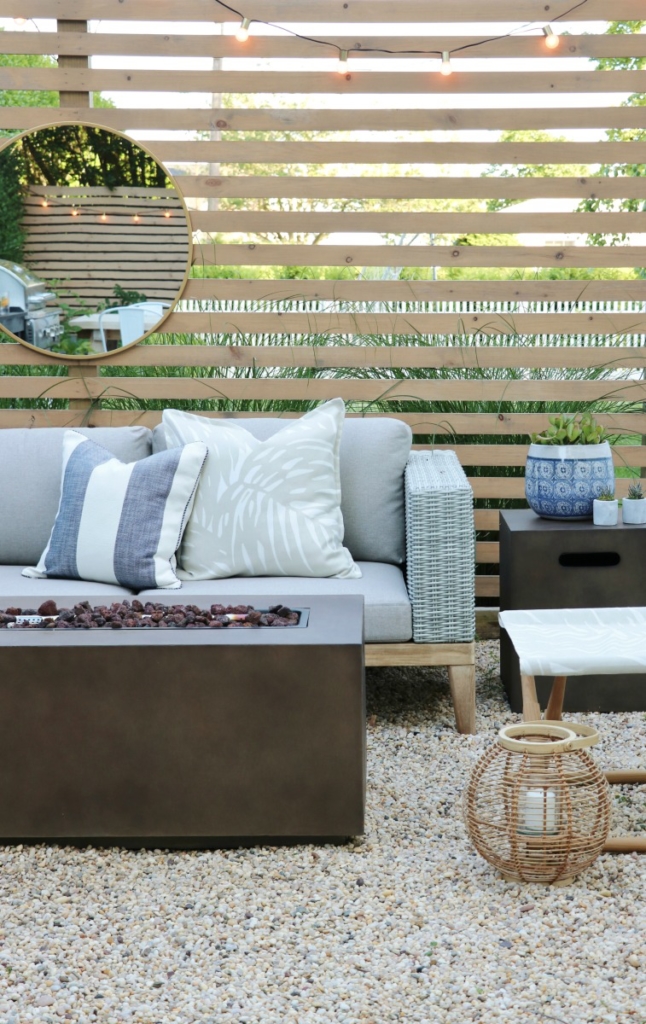 It is easy to see your home for what it isn't but lately I am trying to appreciate it for all it's worth.
Even though it's small (you can see the fence behind the screen) I am still so grateful for it! If you can believe the patio cost under $500 to create. This just goes to show you, you don't have to have a lot of $ to create a space you love. In case you were wondering the screens ran about $200 for materials.
Do you have a room in your house that doesn't get used very often? I would love to hear about it!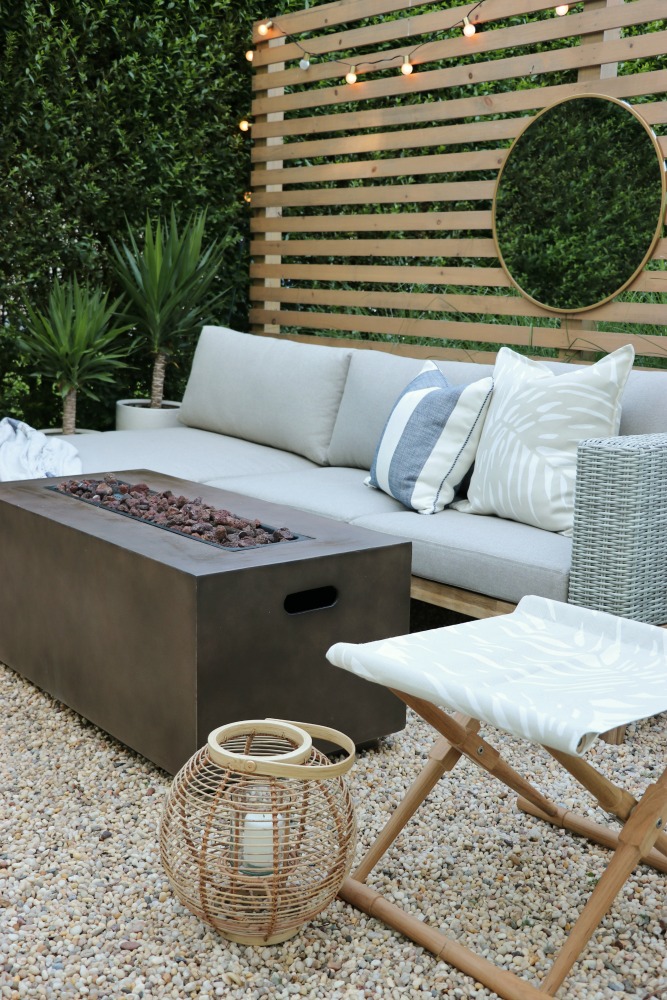 Sources:
sectional: Article
pillows: Serena & Lily
stool & lantern: Serena & Lily
rattan chair: Ikea
dining table: Article
You can see the FULL reveal with some crazy bad befores HERE.
This post contains affiliate links.
Have a happy day!