Best Way To Create Affordable + Original Art Using My Favorite Etsy Shops
Hi there friends! I have been slowing making updates to my family room over the last month in preparation for the arrival of my new sectional. It actually came yesterday, eek! Oh my gosh, it's GORGEOUS!!! I still have a few more things to do, so bare with me. Some of the updates include art, pillows, a refresh on a piece of furniture, some new accessories and more. In searching for new art for above my fireplace I found a clever way to create affordable and original art without the high dollar price tag using my favorite Etsy shops.
I found about 8 new shops I absolutely love that sell original art. I am going to share the links below the image, then I will share what to do with the purchase since it is digital. It may sound intimated but if I can do this, then you can too, I am the least tech savvy person out there, really! These items below are just a sampling of their work, be sure to search their shop if you like their aesthetic.
Finding these artist has made me excited again about putting art on my walls. Now it is so easy to change your art out seasonally or for a fresh new look. First off, I would buy your frames or have an idea of the size and where you can purchase that easily. You don't want to break your budget on the frame itself and you don't want to be running all over town trying the match a frame with a size image you bought. So frame first. I would look into IKEA, Michaels, Hobby Lobby or any craft store that offers a substantial coupon. Frames can be expensive and those sources are the best I have found. If the hue isn't right, you can always spray paint it. Try to focus on the lines on the frame, lately I am liking a cleaner, more modern look.
Onto the actual process. These images are sold as a download, which means you buy it for a small fee, I think I paid $8.00 for my last piece of art. If you follow my Instagram then you saw I recently added #1 to my little nook under the stairs. Once you click "purchase" most shops will send you the image right away. On a side note be sure to check reviews on any purchases made on Etsy , they are very helpful. Once you have the image, download it (they give directions) and save to your computer. Now you are ready to upload it to a printing site. I use Vista Print and Nations Photo Lab. They both offer different size options, this is were knowing your frame size is helpful. You follow the "prints or posters" caption and they will give you an option once you get through size and paper to "upload your design." You simply click that and you can access the images you have saved to your computer. The only tip I will give you is, make sure when you are buying these images from the artist that they can be printed at the size you want. Many times I have asked them to increase the pixels to print larger and they created a custom listing for me. So just ask before you buy it, if it's not already stated in the description. The prints I have ordered usually come pretty quickly, I want to say within the week, unless it's a holiday.
If you have any questions about this process let me know. You can also check out my Instagram stories to see what prints I actually selected for over my fireplace, #sneakpeek :).
__________________________________________________________
As most of you know my couch is from Interior Define and I really do love this company. The fact that you can customize so many options within your furniture selection makes the process personal and reflective of your own style. They just launched a dining collection with Maxwell Ryan from Apartment Therapy, so I wanted to share some details. You can shop this collection HERE.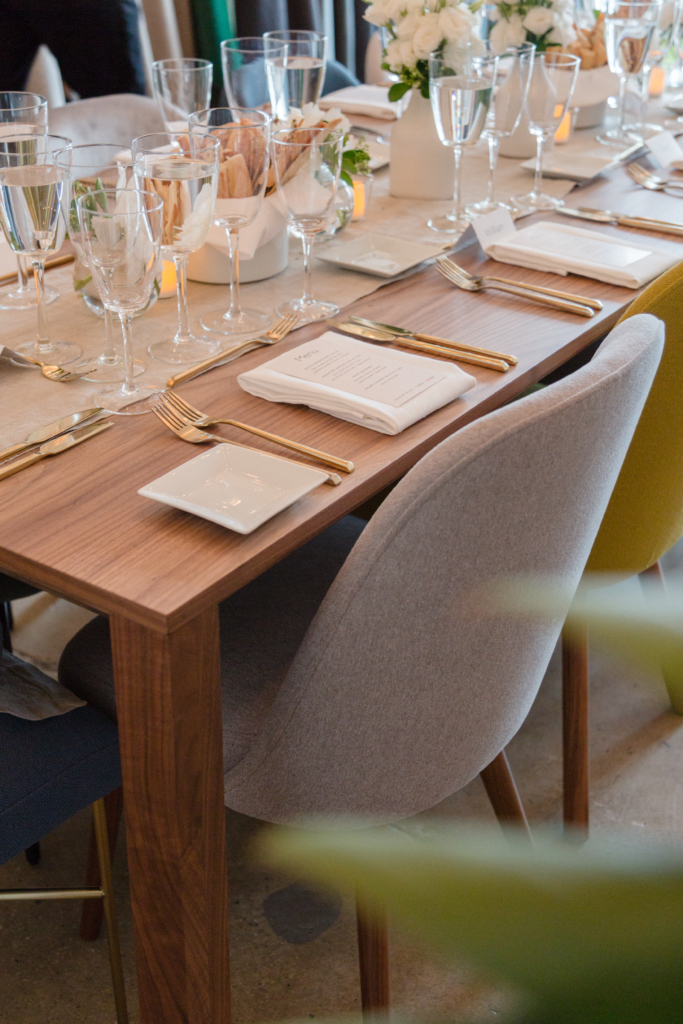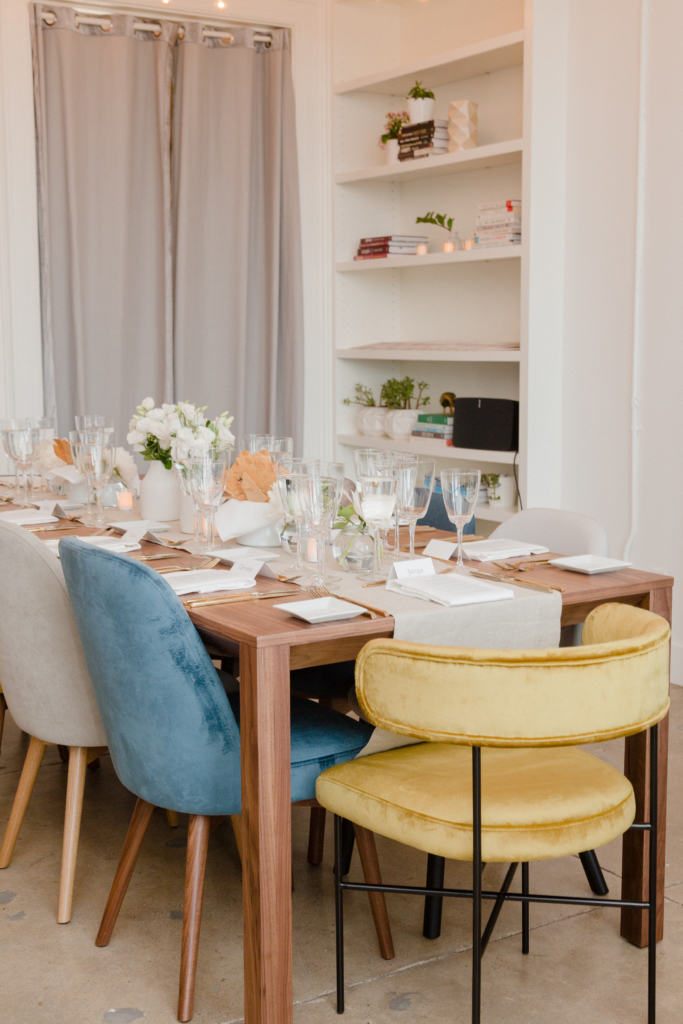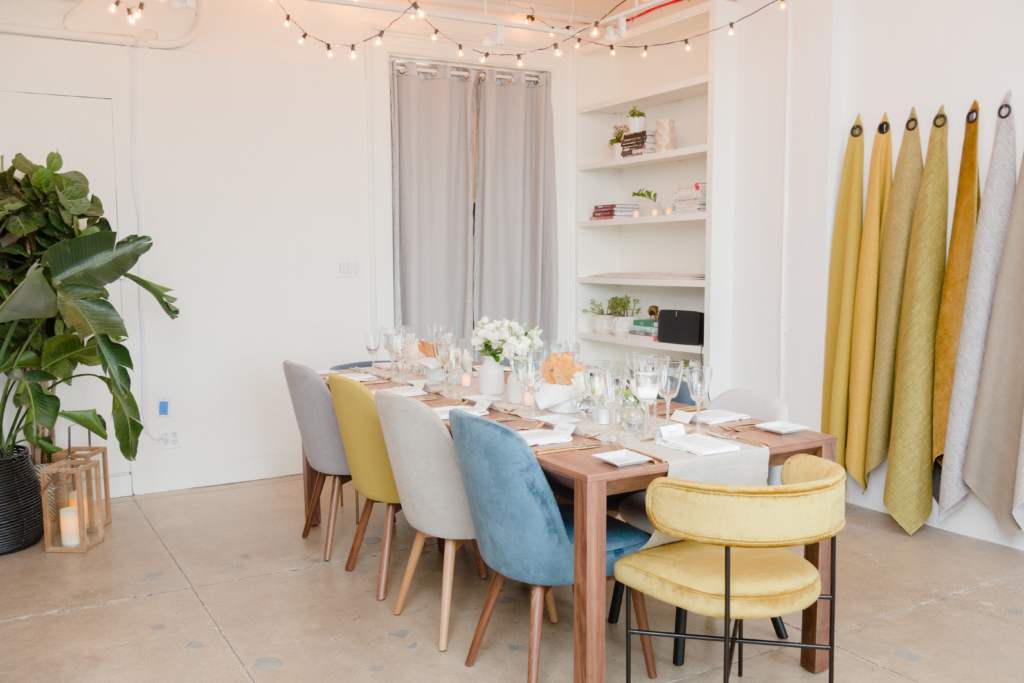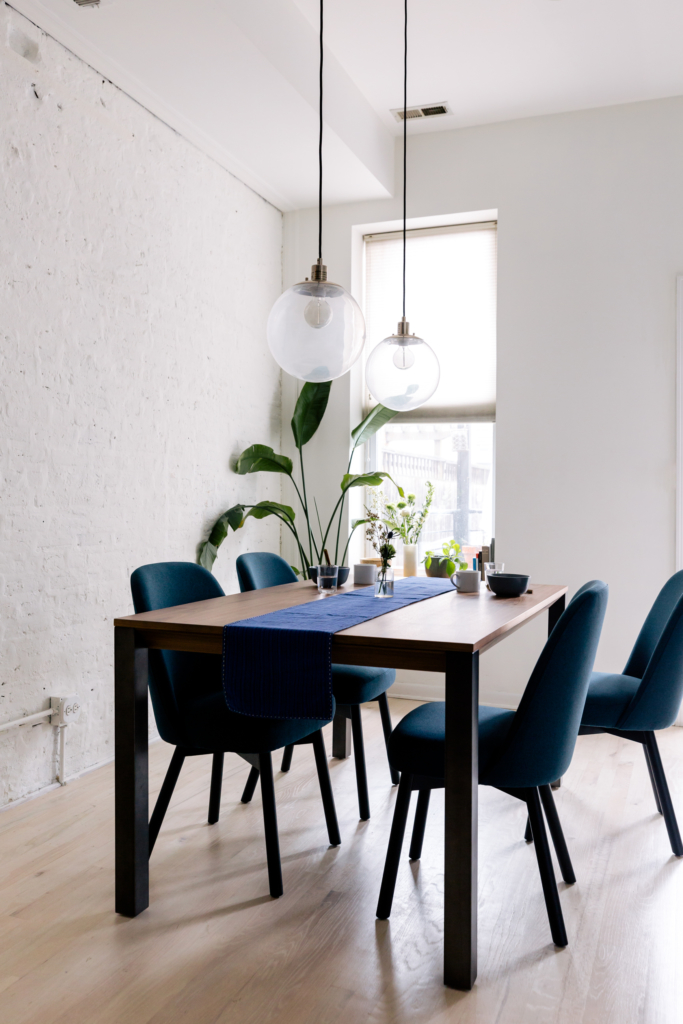 Have a happy day and an incredible 4th of July!!!