Cucumber Wedges: An Amazing Gluten Free Summer Recipe
Hi there friends! I hope you are enjoying your summer! I don't know about you but I am always on the hunt for light, finger foods in the summer time that are easy to make. I have been making the most delicious appetizer lately and if you like a good wedge salad, then you will LOVE this recipe! Basically it's a wedge salad on a cucumber and let me tell you they are insanely GOOD, addicting in fact! They are also gluten free, which is nice because even if you are not, usually someone at our summer gatherings is.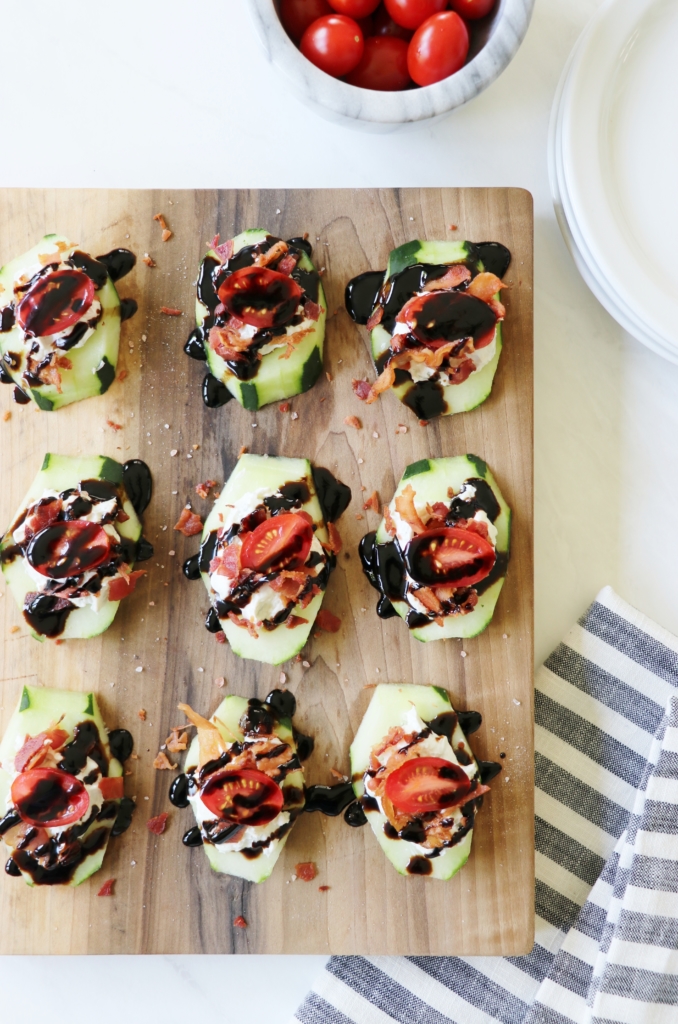 Many of you might be growing cucumbers in your own garden this summer and you know when they grow, they grow. So now you have another yummy recipe for your plentiful crop. Another great thing about a cucumber recipe, the caloric intake. A whole cucumber many times, depending on size is under 50 calories, so using slices as your base instead of say bread saves you a TON of calories and you know on any given day in the summer those calories add up, unfortunately.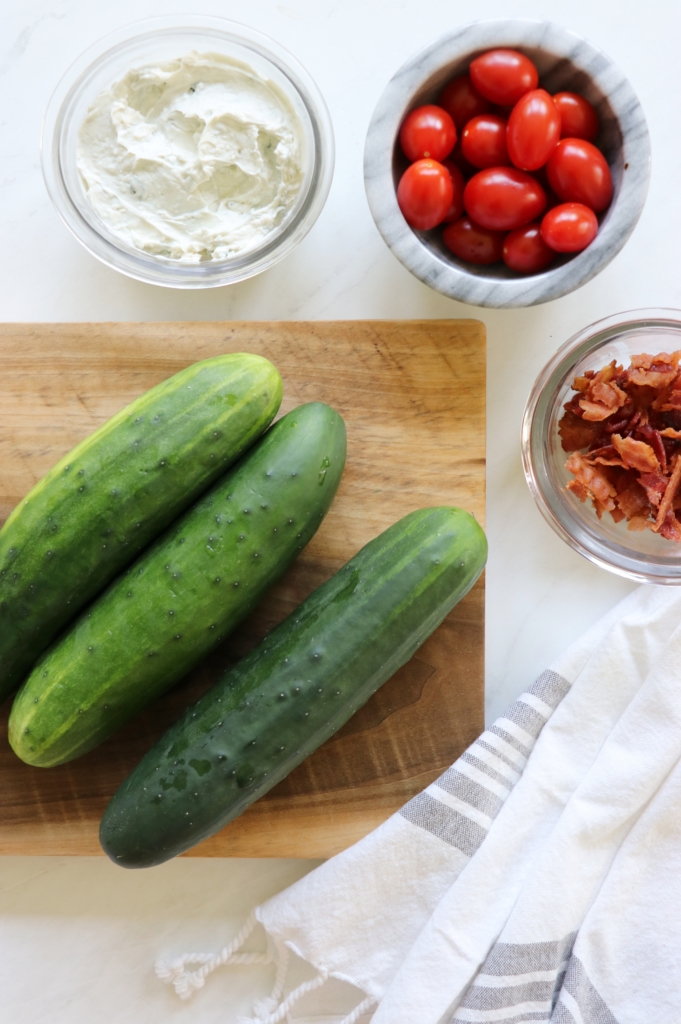 INGREDIENTS: Makes up to 30
3 cucumbers
1 container of petite red tomotaoes
4 ounces blue cheese
4 ounces cream cheese
14-16 slices of bacon
Himalayan salt
balsamic glaze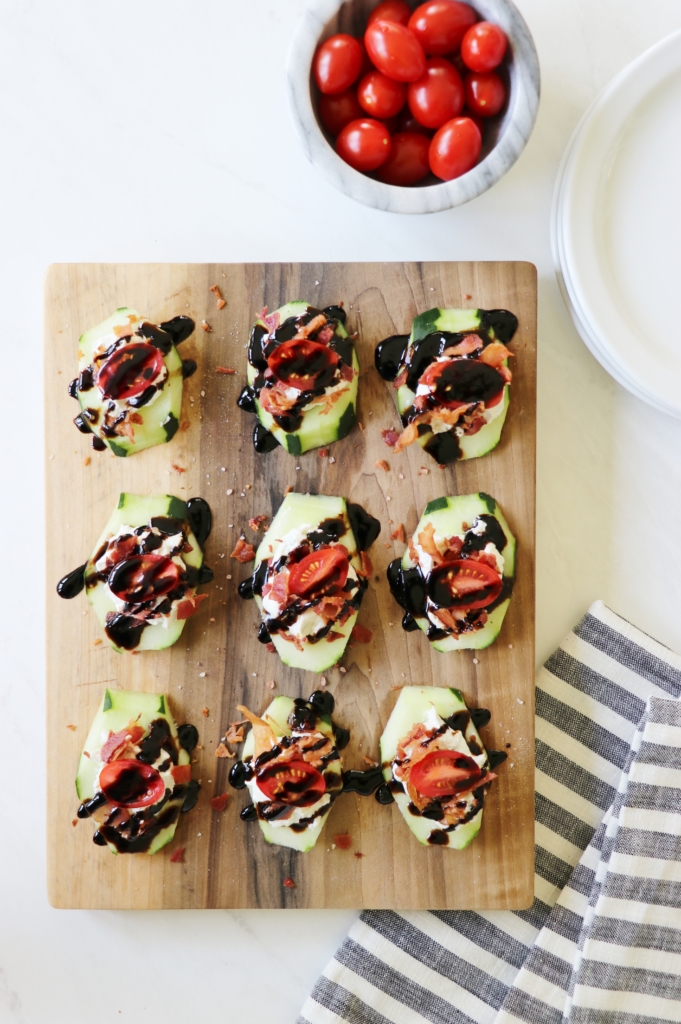 How to make them…
Leave your cream cheese on the counter at room temp for about 30 minutes so that it is soft.
Cook your bacon, set aside. The crispier the better!!!
Mix your cream cheese and blue cheese and also set aside.
Slice your tomatoes in half.
Cut some of the skin off your cucumber. Slice them on the thicker side, as they will be our base. Pat dry.
Place a dollop of cheese mixture with a tea spoon onto your cucumber and press down slightly. Layer them on a serving tray.
 Crumble your bacon and sprinkle on top on your cucumber and cheese slices.
Add a sliced tomato to each one, drizzle with balsamic glaze and sprinkle with salt.
I am telling you, these are beyond delish! They are always a hit whenever I bring them anywhere!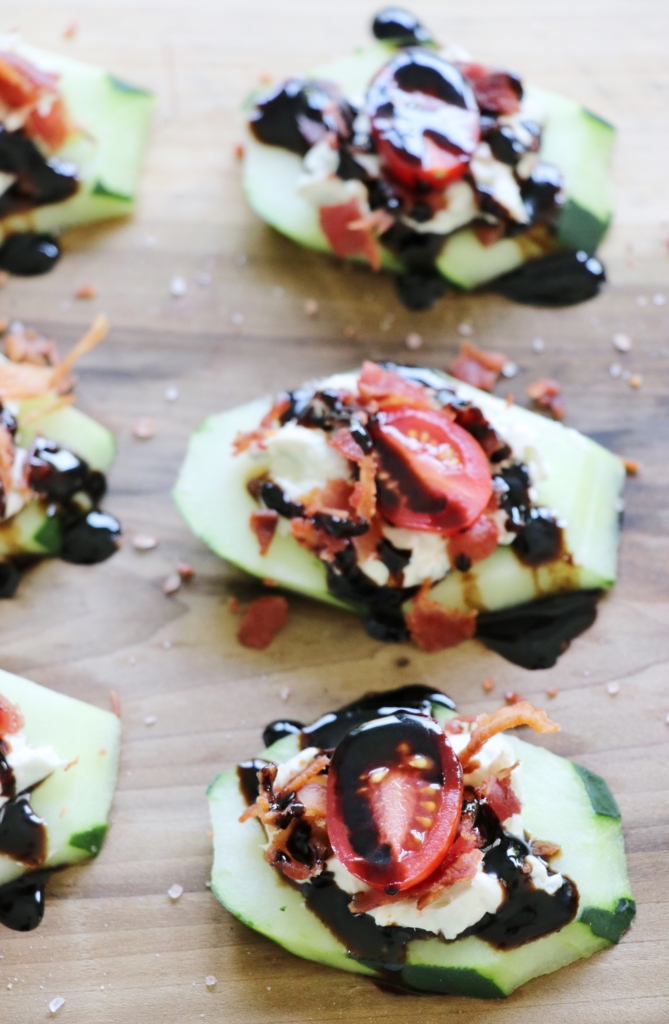 Bon appetit!

Have a happy Friday!!!