Thanksgiving Side Dishes: Seasons of Home Recipes
Hi there friends! The recipe edition of Seasons of Home is back. Last time we shared all things apple for the sweet introduction to fall and this time it's all about Thanksgiving side dishes! I am partnering with your favorite bloggers on this one and sharing 15 incredible recipes that will be sure to inspire your next holiday gathering. A big thank you to Ella Claire for once again hosting such a mouth watering event!
When I think back to all the Thanksgivings I have been a part of most centered around good food & good company. Growing up my mom always rolled out the red  carpet at the holidays. It seemed effortless, although I know better than to think it was. She would put her apron on and put us 3 girls to work. My father would have the Macy's Thanksgiving Parade on in the background as they both loved to tune in. My mom grew up in the city & marched in a few parades herself and my dad played the trumpet for many years.
We always hosted a large group. My mother included everyone and anyone who didn't have a place to go. We would all huddle around the dining table my father put 2 extensions in. There would be music, drinking and lots of laughter.
By the end of the night the someone would be on the piano and songs would be flowing. The kids would hide underneath the table to avoid cleaning up and I would relish the house being full of people, love and comfort.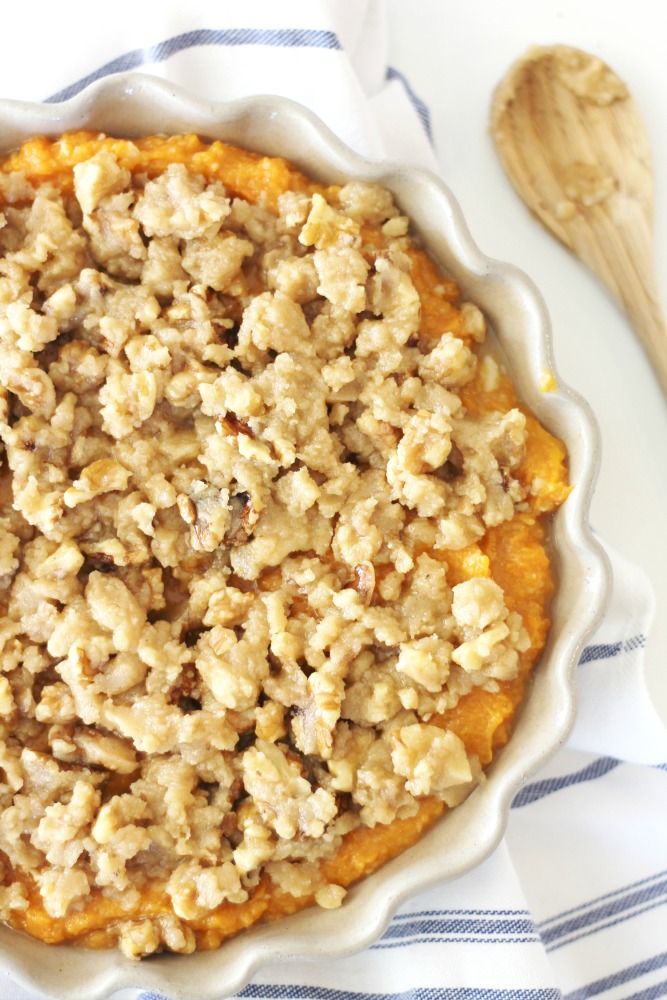 My mom set the foundation for family traditions and even though she has been gone for 20 years I still find a connection to her through them. Whether it's the food, the idea of gratitude, giving and inclusiveness or the sheer idea that being together is more than enough.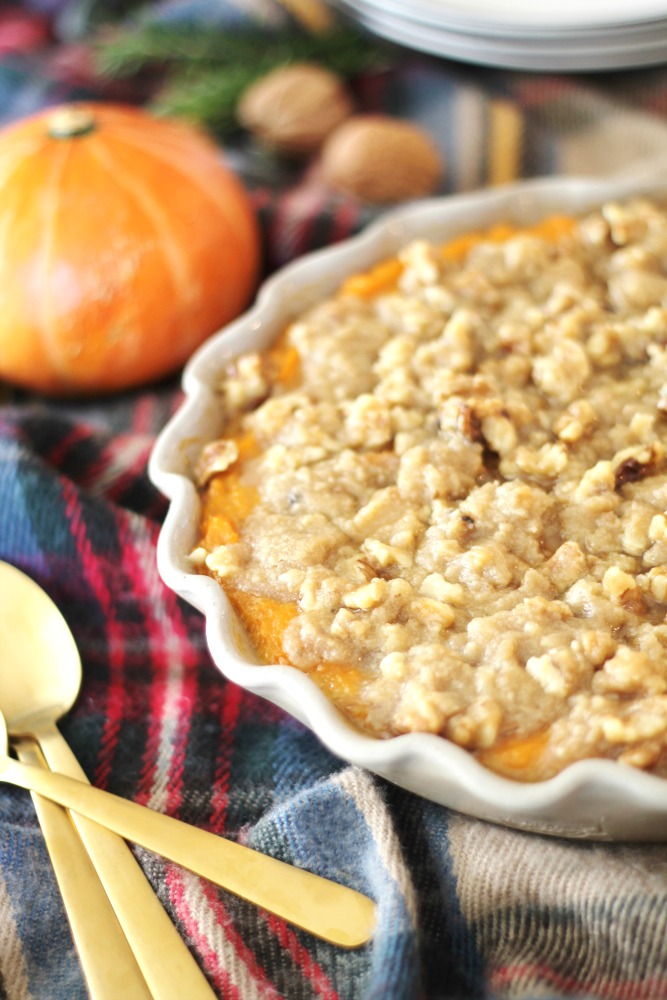 Sweet Potato Pie was always a favorite dish during the holidays. When I moved away and even though I was far away from home and the comfort of family we always made sure we made this recipe, while the parade as on of course:).
Classic Favorite: Sweet Potato Pie  
3 cups mashed sweet potatoes
1/2 cup sugar
1/2 cup melted butter
2 beaten eggs
1/3 cup milk
Top-
1/3 cup melted butter
1 cup brown sugar
1 cup pecans
1/2 cup flour (can substitute gluten free flour)
Boil sweet potatoes or yams, let cool.
Preheat oven to 350. Peel away the skin & mash. In a separate bowl mix eggs, milk, butter and sugar. Combine sweet potatoes with the separate bowl, mix well. Pour into oven safe baking dish.
Combine the topping ingredients and lay on top of sweet potato mixture.
Bake for 40 minutes.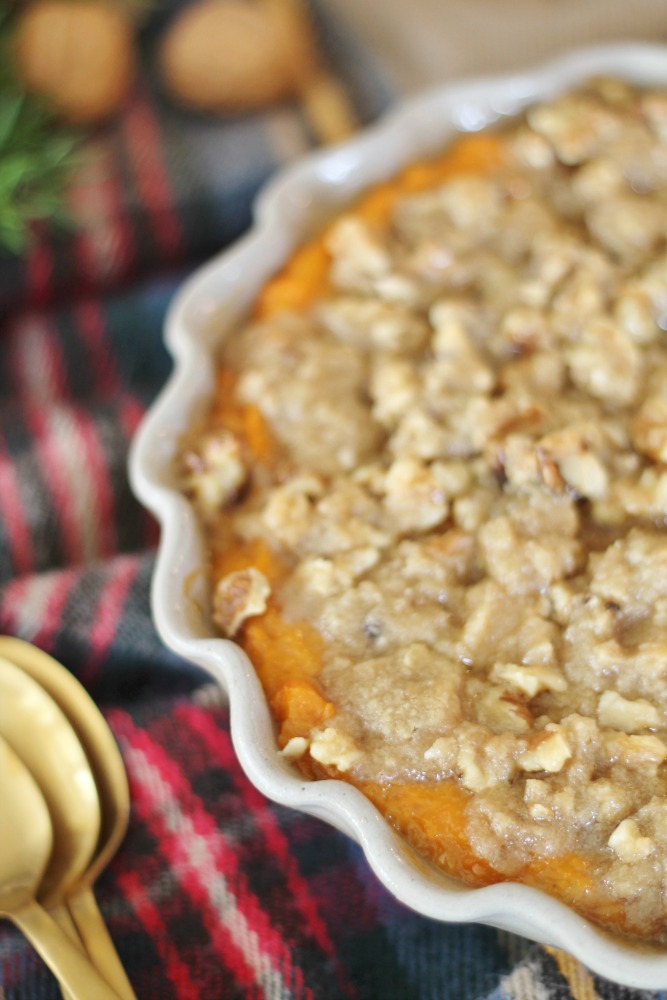 Just take a look at these amazing recipes…
Apple Walnut Cranberry Sauce by Ella Claire | Paleo Sweet Potato Casserole by Nesting with Grace | Herb and Garlic Roasted Carrots by Craftberry Bush | Bacon Green Beans by anderson + grant | Pumpkin & Cheddar Scalloped Potatoes by My Sweet Savannah
Sweet Potato Pie by City Farmhouse | Sweet Cornbread by Nina Hendrick Design Co. | Sally Lunn Bread by House 214 | Cranberry & Brie Bites by Finding Home Farms | Avocado Bacon Butternut Salad with Pumpkin Vinaigrette by Nest of Posies
Cranberry Pretzel Salad by Zevy Joy | Sweet & Savory Cornbread by Julie Blanner | Roasted Carrots with Candied Pecans & Goat Cheese by Inspired by Charm
Have a happy day!