Summer Patio Part 1 + Update on the Urba
Happy Memorial day! Before I start this post I want to say how grateful I am for all the men and women who fought bravely for our freedoms. Many did not return home to their loved ones and today, especially we honor them and their sacrifice. For many of us it also marks the unofficial start to summer, so what better way to kick it off then to share an outdoor post. Today I am sharing part 1 of my summer patio as well as an update of my Urba sectional.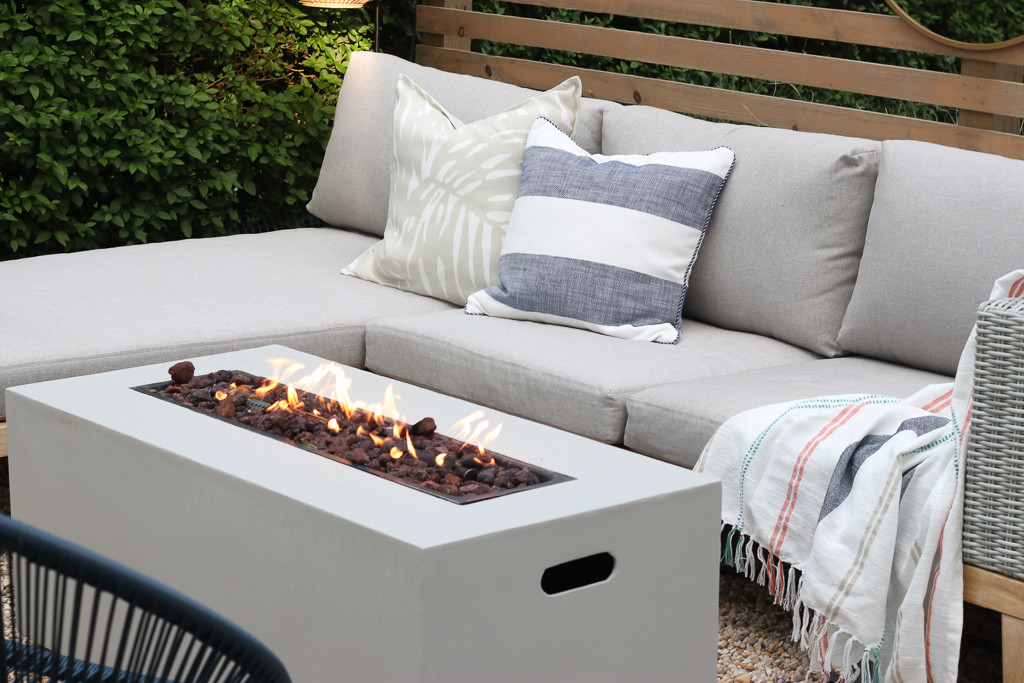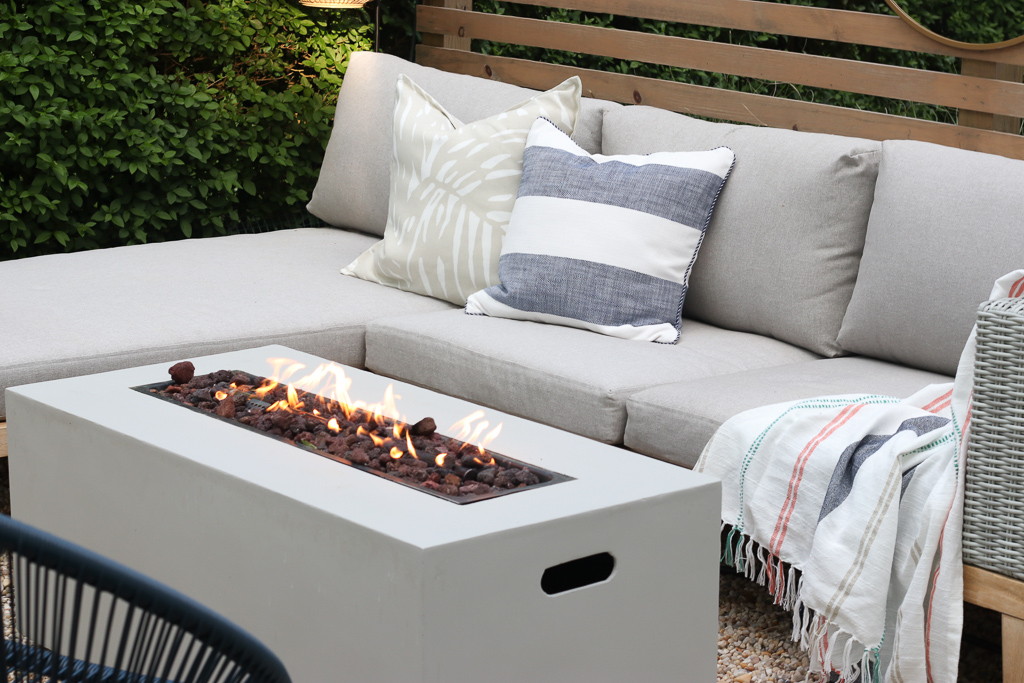 Last year we installed our privacy screens and got an update with our  Scandinavian furniture. This made a BIG impact on our very small outdoor space. It gave us the secluded vibe we were going for and the modern furnishings made it feel sleek and stylish, very hamptons-ish. So it has been a year later and….we still love it!!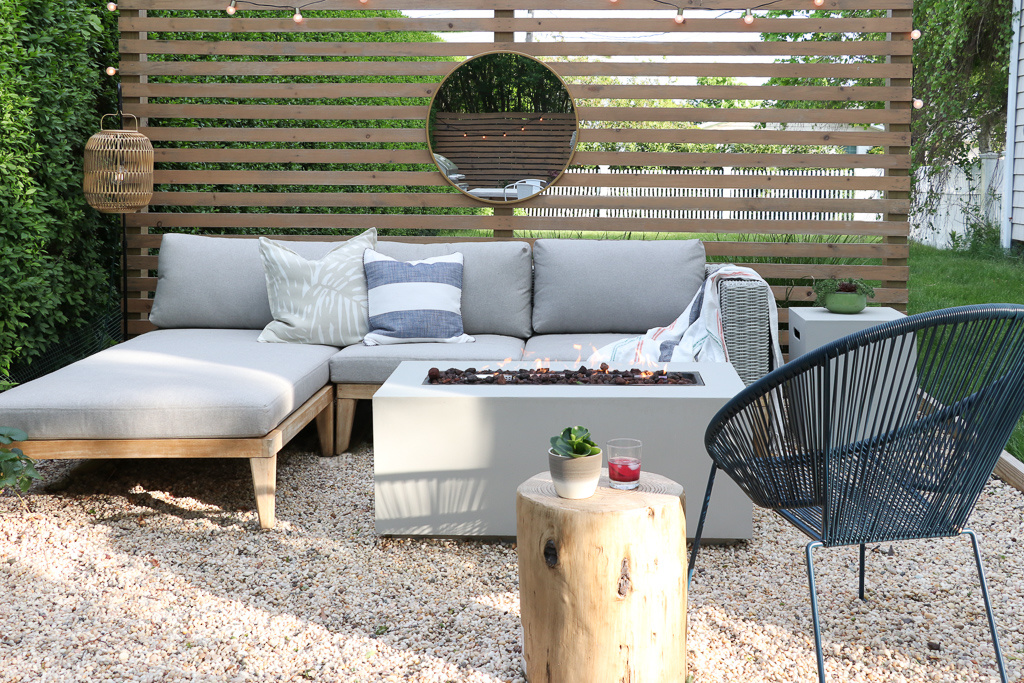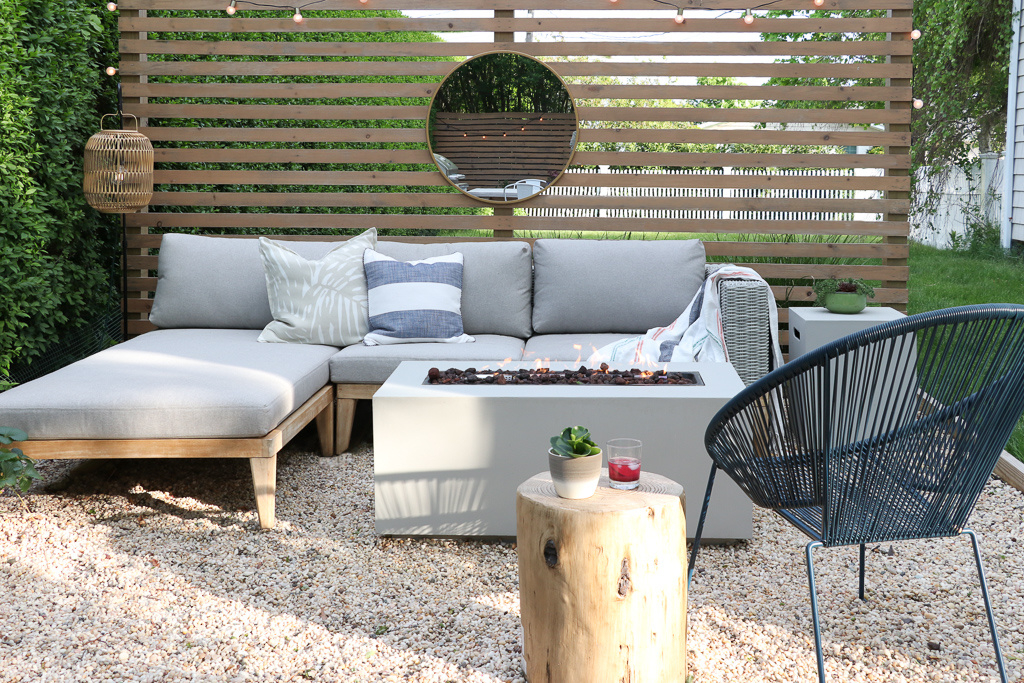 The sectional we left out all season and stored it away for the winter. The cushions are still as perfect as ever. I use a little bleach & water every once and while. It works great! This piece is the most well made outdoor sectional and beyond comfortable. It is deep, which is nice to have the room to cozy up with a blanket. It is also really wide so it fits a lot of people, like 4 humans + a dog:).  There have been many afternoon cat naps out here had by all.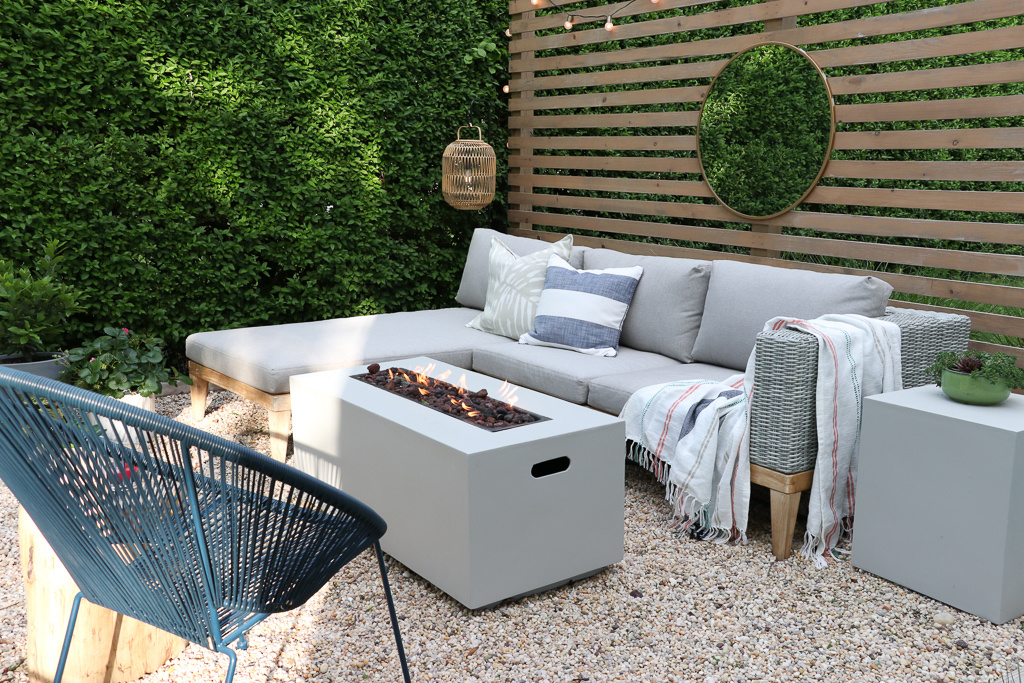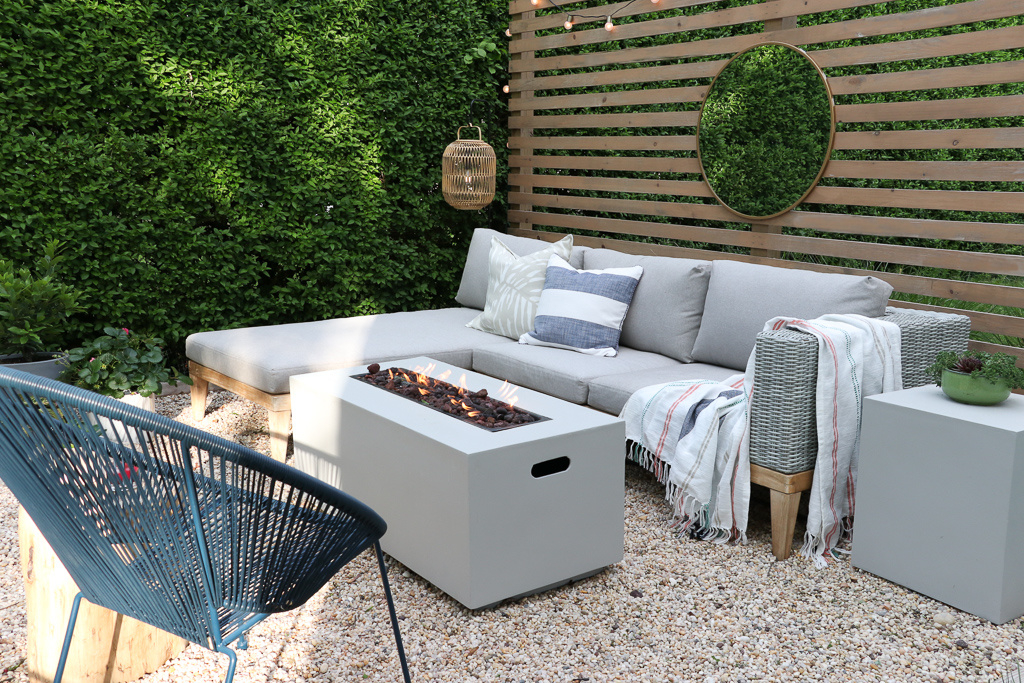 I also recently painted my fire pit and got new chairs! Oh and the cool side table too.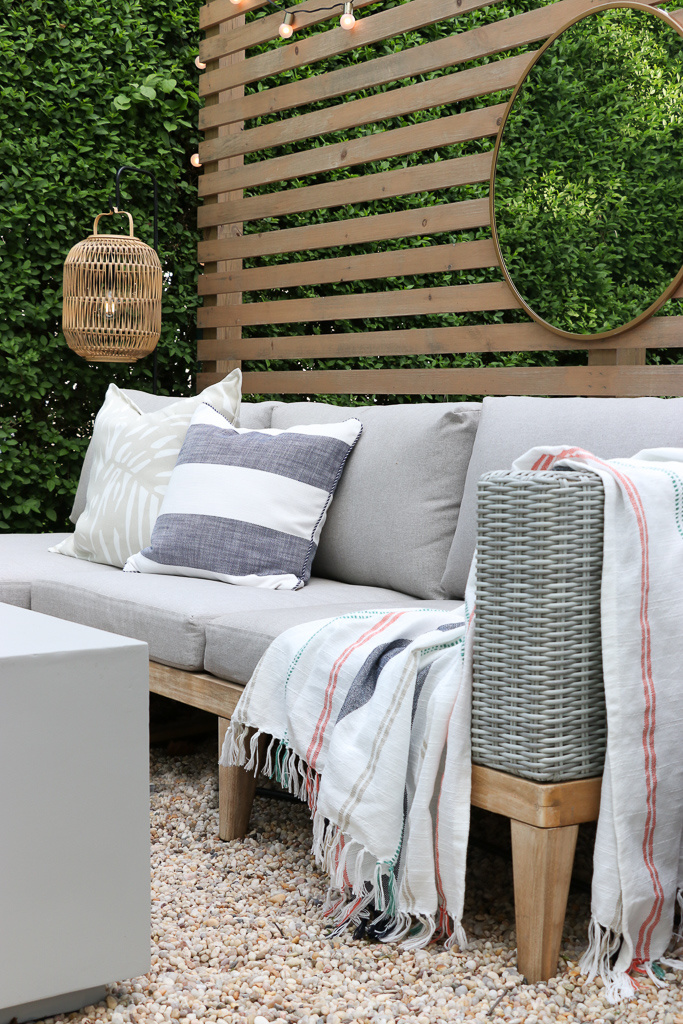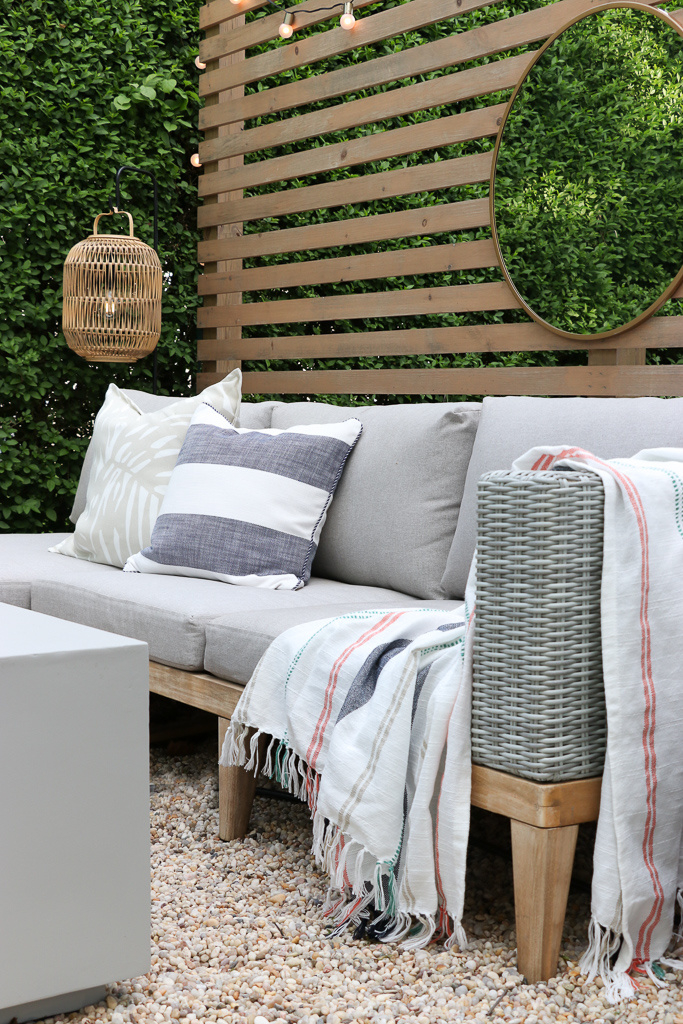 The pea gravel patio cost us under $500 and I would definitely do it again. We just had friends come over to walk on it and see it in person and now they are putting in their own pea gravel patio.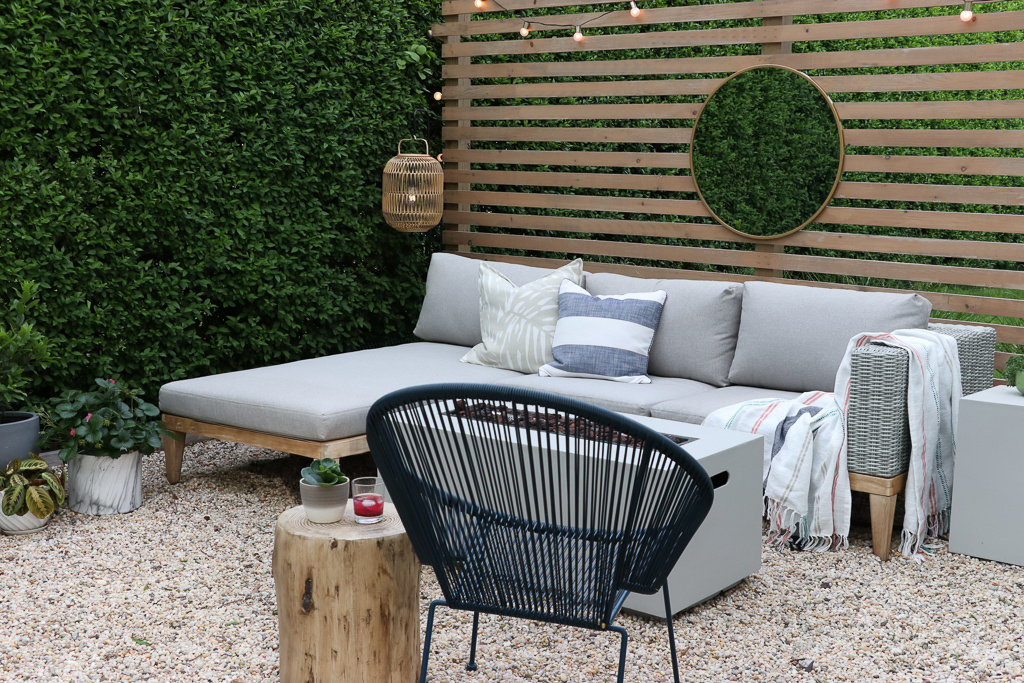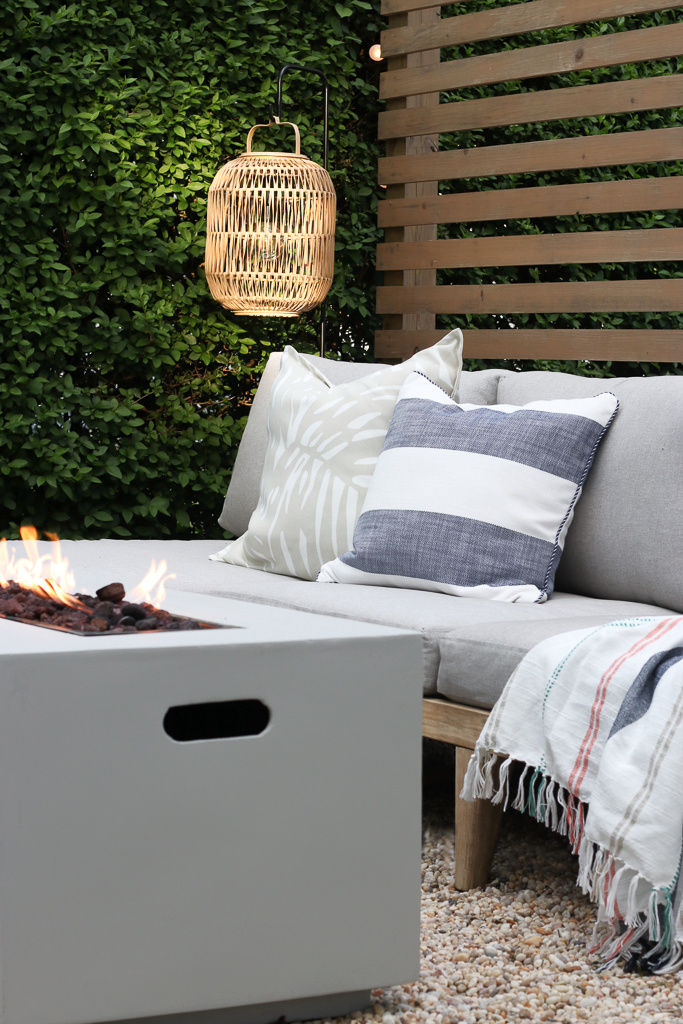 This awesome Bori LED lantern is a new little something for this outdoor oasis. It looks amazing at night!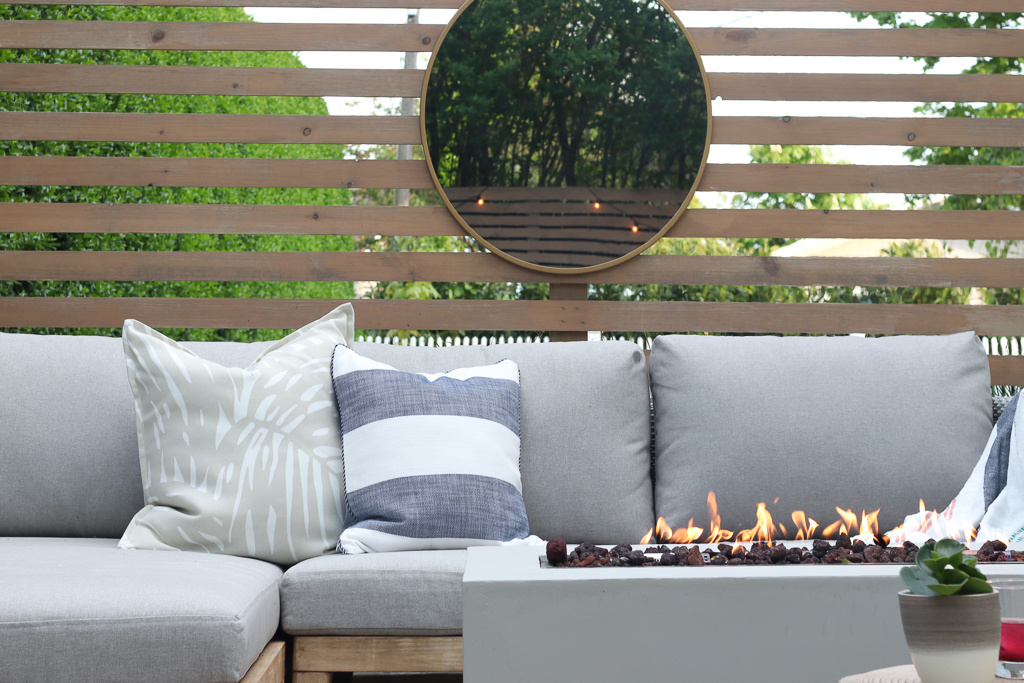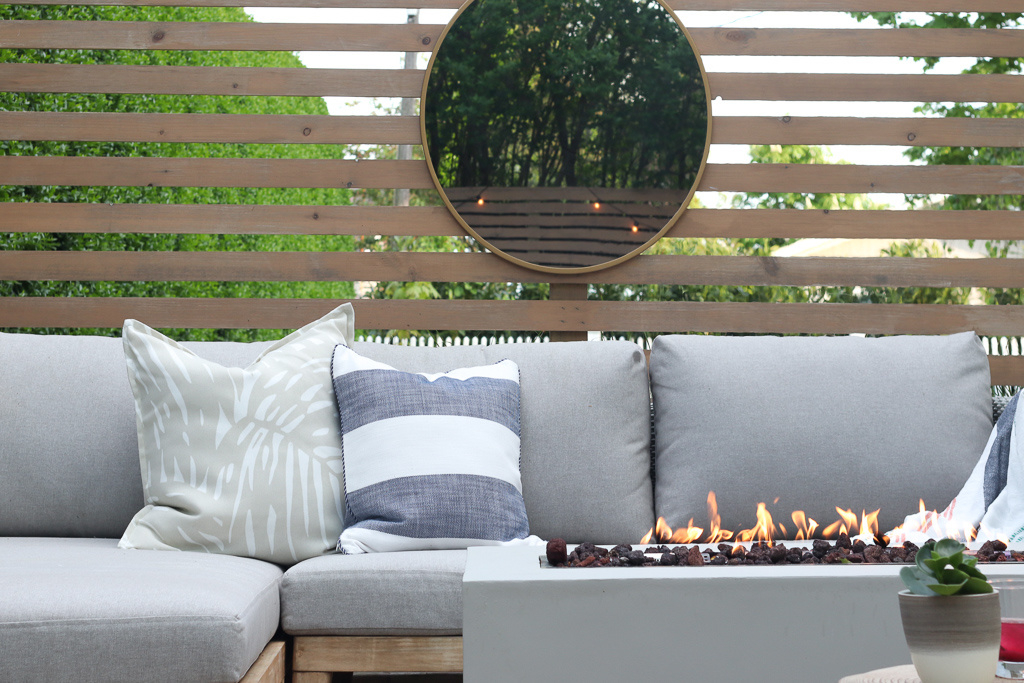 I am going to be sharing more next week as a part of the Seasons of Home Summer Tour, stay tuned!
_____________________________________________________________
BIG SALE alert!! Article is having a major Memorial Day Sale right now until June 2! Head on over to check out all the items, a few I already own and love!
Have a happy day friends!