Hi there friends! It has been a week of change as my boys headed back to school. Even though I have been through this before, it is still tough for me. If I could have another 60+ days of them being home with me, I would. I just feel like time is going by so fast lately, do you feel it too?  I think we are all so busy, moving from one thing to the next so quickly between family, work, sports, activities, commitments that the days go by fast. That is why I love fall, even though we are still busy, it is a slower pace. And not to mention all the delights of the season like cozy sweaters, wool hats, cute boots, hot drinks, pumpkin picking, apple picking, hay rides, cooking & baking our favorite seasonal recipes and of course fall decorating!
This was an incredible week in blogland & have recently found some fabulous shops on Etsy that are fall inspired in one way or another, so I thought I would share my absolute favorites as we head towards this whimsical season.
This week started the Farmhouse Holiday Series and it kicked off with kitchens and recipes. I don't know about you but I love a good kitchen tour, then throw in fall foods, it's way too good to miss. My friend Jeanne gave us a beautiful tour with a modern farmhouse flair and she included 3 recipes and VIDEOS!!!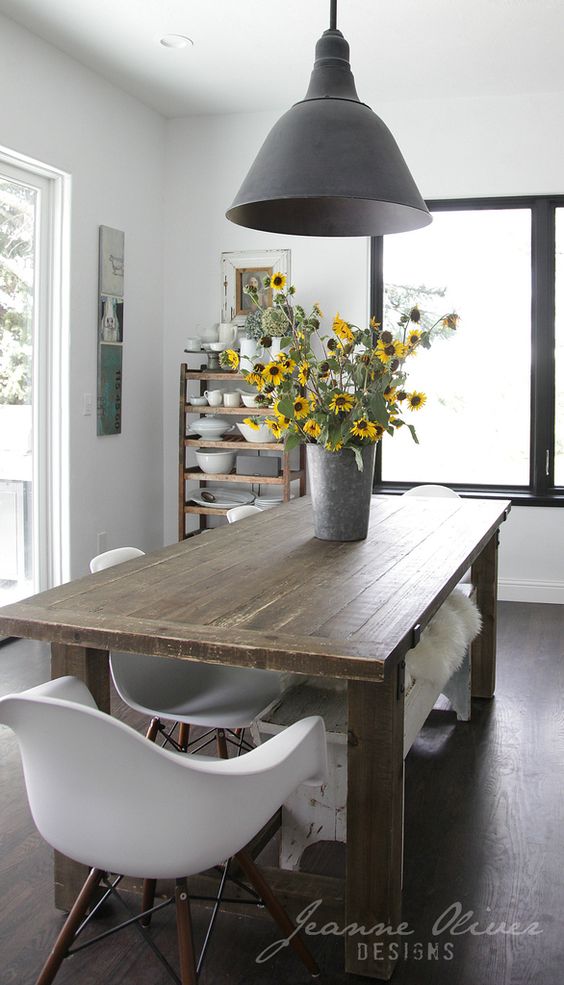 Capturing beautiful images with food is an art and no one does it better than Lucy. This recipe and stunning presentation of a rustic apple cake is hands down my favorite, prettiest fall recipe of all time!
Last week while on Facebook I stumbled upon this gorgeous log cabin tour by My Sweet Savannah. Yes please!
I am loving decorating for fall with indigo this year. Indigo has become a happy neutral for me and goes with EVERYTHING! I have searched high & low and found THIS amazing shop on Etsy.
Another gorgeous food recipe, everyone needs THIS heading into fall, it's by my dear friend Kristen.
Being outside this time of year is my absolute favorite. And when it's decorated like this it makes it even better! This backyard by Jennifer Rizzo will inspire you to create your own outdoor oasis this fall.
Textile art is a hot trend especially as we head into autumn. The texture gives a cozy feel that will create a boho farmhouse vibe in any space. Check out THIS shop, it will blow your mind!!!
Happy Friday!!! Have a beautiful weekend!