Fall Capsule-Cozy Home Décor Essentials
There are so many things to love about fall, afternoons spent outdoors in the cool, crisp air, cozy sweaters, big warm blankets, picnics, pumpkin everything and of course coffee. Tis the season to drink up and enjoy the flavors of fall. I am delighted to be partnering with Starbucks® to bring you my Fall Capsule-all my favorite home décor essentials found at Target. I geared my must-have list around easy entertaining, cozy styling ideas and that hot drink we all love this time of year, coffee.
1/2/3/4/5/6/7/8/9/10/11/12/13/14/15
Fall brings out the adventurous nature in me, especially when it comes to my coffee habits. There are just so many good choices out there this time of year, I just have to try them all:). I am a 2-3 cup a day drinker, 1+ in the morning and an afternoon cup is always a must. And of course when I am out to dinner or at a party. I thought it would be fun to create a coffee bar and an inviting outdoor area to entertain, snuggle and chit-chat fireside inspired by all of my Starbucks® + Target finds.
Creating this cozy retreat was so much fun and honestly, it's one of my favorite spaces I have styled yet. This look can be used indoors and out and the same simple principles apply. By using color, texture and inviting details I was able to design a space that invokes feelings of fall.
Creating an outdoor coffee bar is a cool idea your guests will love. I used my DIY bar made from a potting bench but you can use a rolling cart or a piece of furniture that can be easily transported. Don't be afraid to bring indoor pieces outside for an event, it makes it feel more authentic, welcoming and original. Making this area functional is a must so stock it well. I used a variety of coffee products such as this instant Pumpkin Spice Latte from Starbucks®, it's not only yummy but easy as well. I added a few thermos' with hot water to complete the look.
Giving simple food options such as desserts can make a gathering feel seamless, s'mores are always a hit or any fun, finger foods. Using rustic elements like this tray and basket full of blankets adds a nice natural touch.
While crafting an outdoor beverage station it is important to keep a good selection, my personal favorite is the Fall Blend K-Cup. I could possibly like the brewing sound and smell just as much as the taste.
Bringing out your Keurig makes all the difference, I just used an extension cord and had bottles of water nearby to refill. Your guests will fancy being able to try different flavors and types of coffee. I enjoyed trying the Pumpkin Spice Caffe Latte K-Cup , who would have thought you could make a latte in your Keurig?!
Adding rich, cozy layers with blankets and pillows really completes this outdoor space. And a nice ambiance with string lights, lanterns and the fire sets an amazing mood all will relish. Your guest may not want to leave, lol.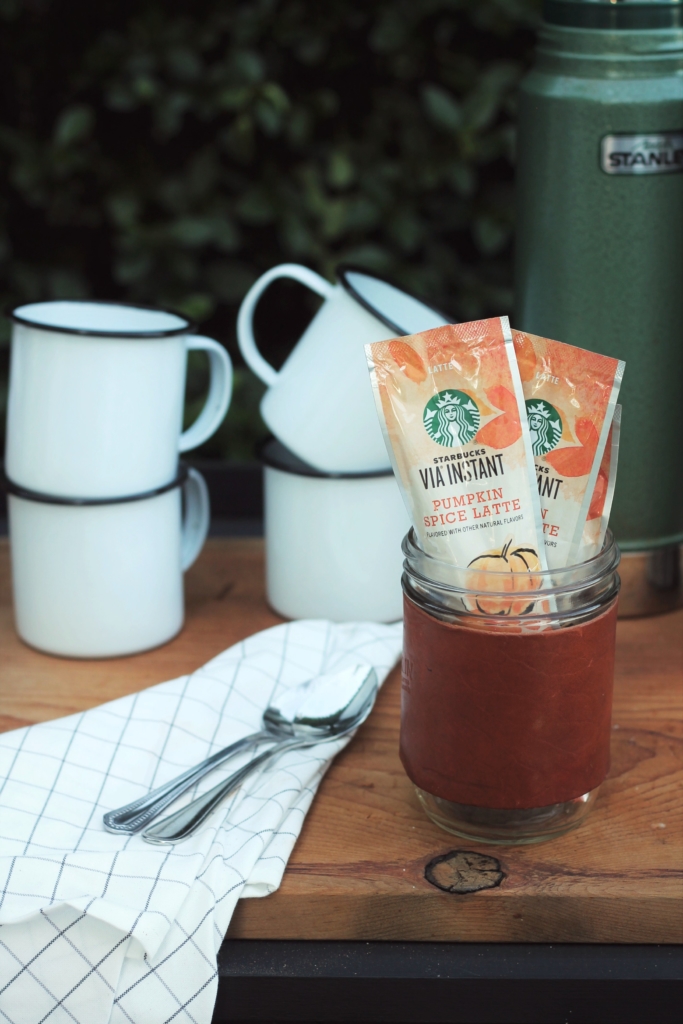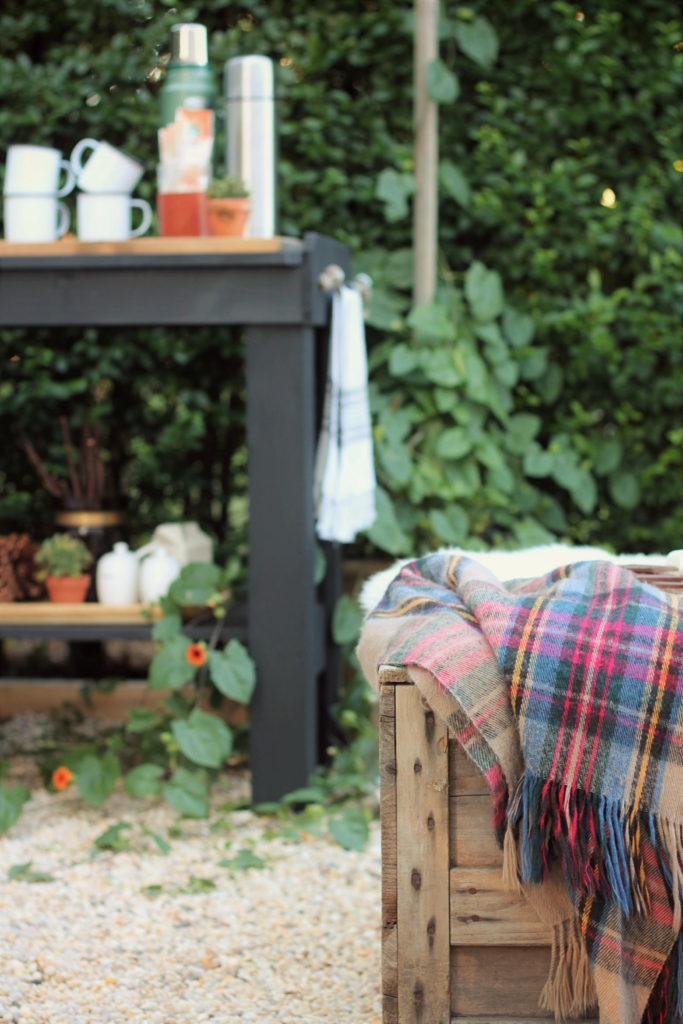 Don't forget all of the brewing essentials like cream, milk, sprinkles-cinnamon & nutmeg, spoons, napkins and cool mugs. My favorite place to shop for mugs is Target, it's my weakness, especially this time of year.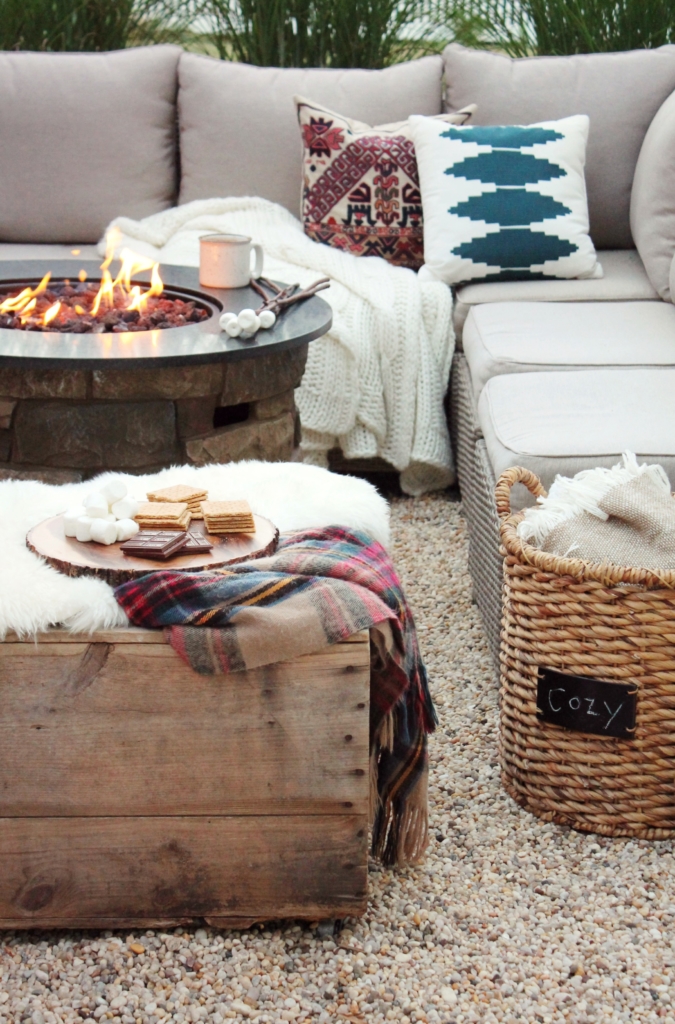 If you are a coffee drinker like me then you may want to also try, Starbucks® Fall Blend Roast Ground & K-Cups, Pumpkin Spice Caffe Latte K-Cups, Tazo Pumpkin Spice Chai concentrate & French Roast & Ground on your next trip to Target.
"This blog post was sponsored by Starbucks but the opinions are completely my own based on my experience."
Have a happy Labor Day friends!!!