Tips On Adding Spring Decor
Hello City Farmhouse readers!! I'm back today to share with you some of my go-to's for adding spring decor into your homes. It's always nice to freshen things up for spring, and I love changing out my decor as the seasons change outside. Sometimes though it's not always easy to decorate as the seasons change without feeling like your home was totally over taken by seasonal decor. Now don't get me wrong, I love to decorate just as much as the next girl, but today I'm going to share with you my simple approach to decorating for spring.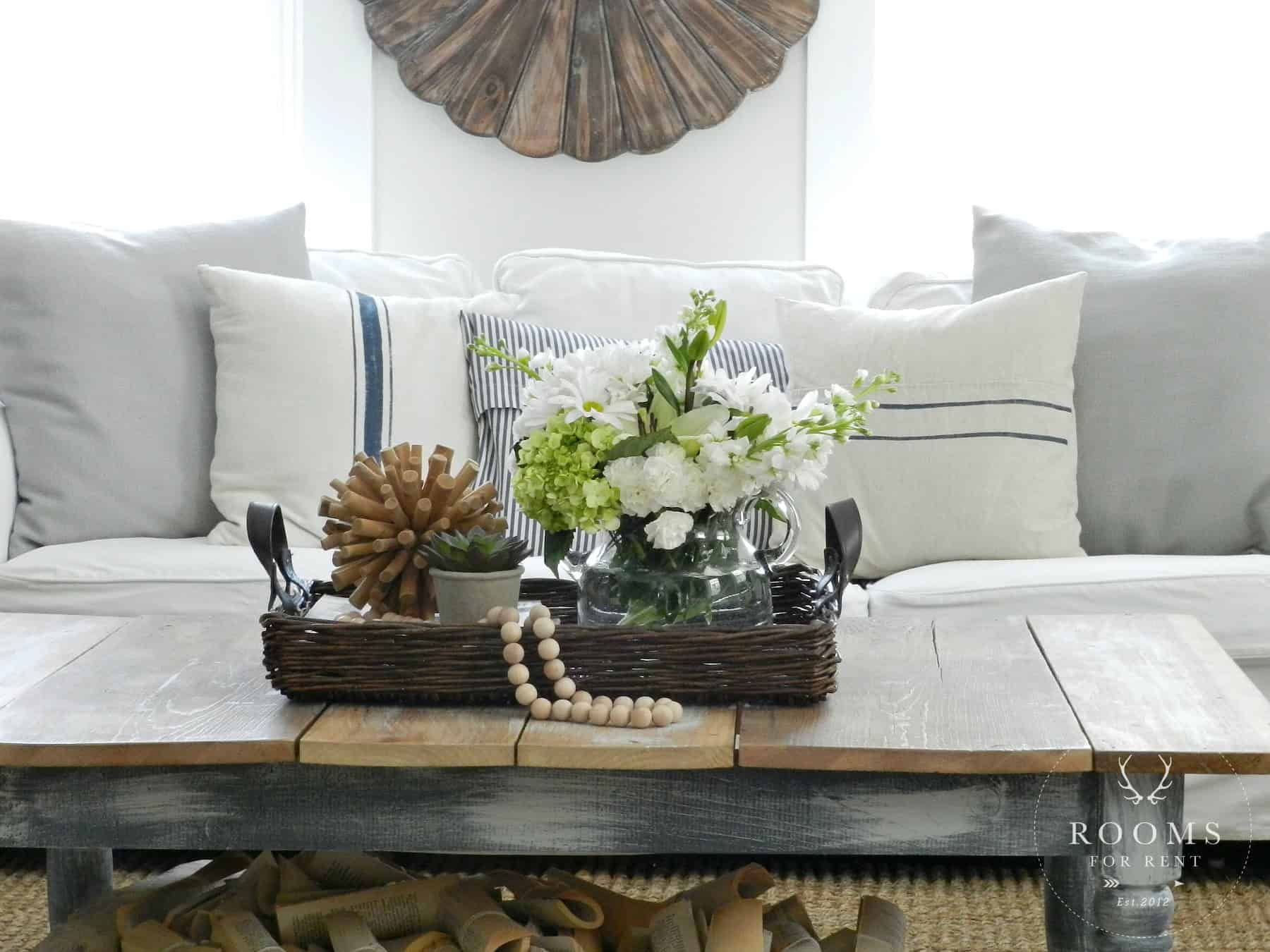 Adding Green: I L.O.V.E. fresh flowers anytime of the year in my house, but nothing says spring is coming more than bringing in some fresh flowers. I add green throughout my home in faux and fresh, with moss, and faux boxwoods and hydrangeas. Then I add one of two spots in my home for some fresh bought blooms. I pick through whatever the grocery store is offering at that time, because it's quick and easy. I don't always get the best selection, but a tip I used is to stick in the same color palette. For spring it's mostly white with pops of green.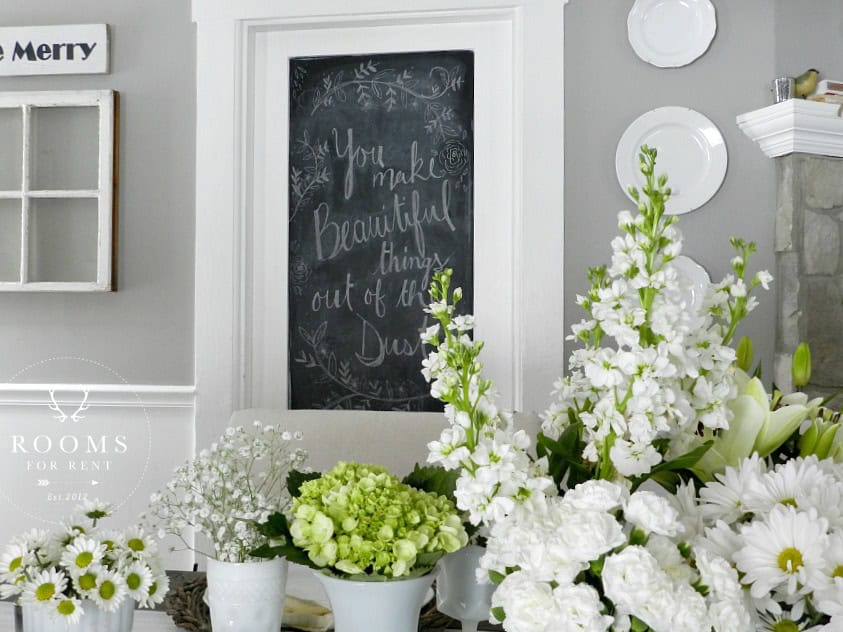 Chalk it Up : One of my favorite parts about having chalkboards throughout my house, is I can write seasonal quotes or song lyrics for inspiration. I change my chalkboard up seasonally as a gentle reminder of what's to come that season. It's an easy way to decorate and carry that seasons theme without taking over the general decor of your home! Here I painted the top panel of this door in our dining room to add interest to the space, and of course my love for chalkboards! You can pretty much paint any surface with chalkboard paint, make sure you season it before your first chalk writing, and you are ready to chalk it up in any season!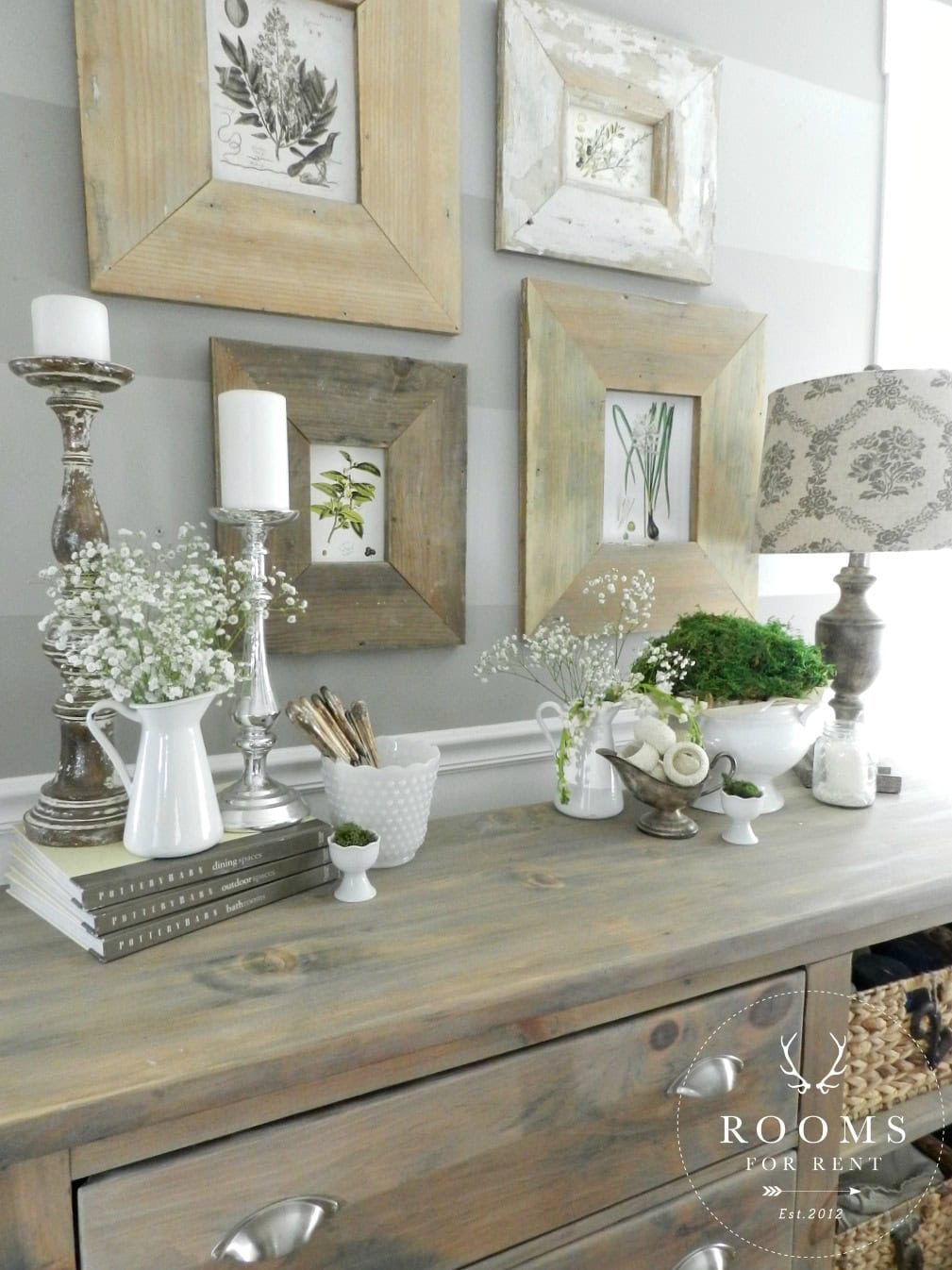 Change up Wall Art : Don't be afraid to swap things out seasonally. I have some things hanging on our walls that have been there since the day we moved in, and other walls not so much! I constantly change up what is in my frames depending on what season it is. I love botanical prints, and thought they were the perfect way to say spring is on it's way, so I removed the large black mirror we had in our dining room, and replaced it with some rustic wood frames, and free botanical prints. You can visit this post here, for all the details.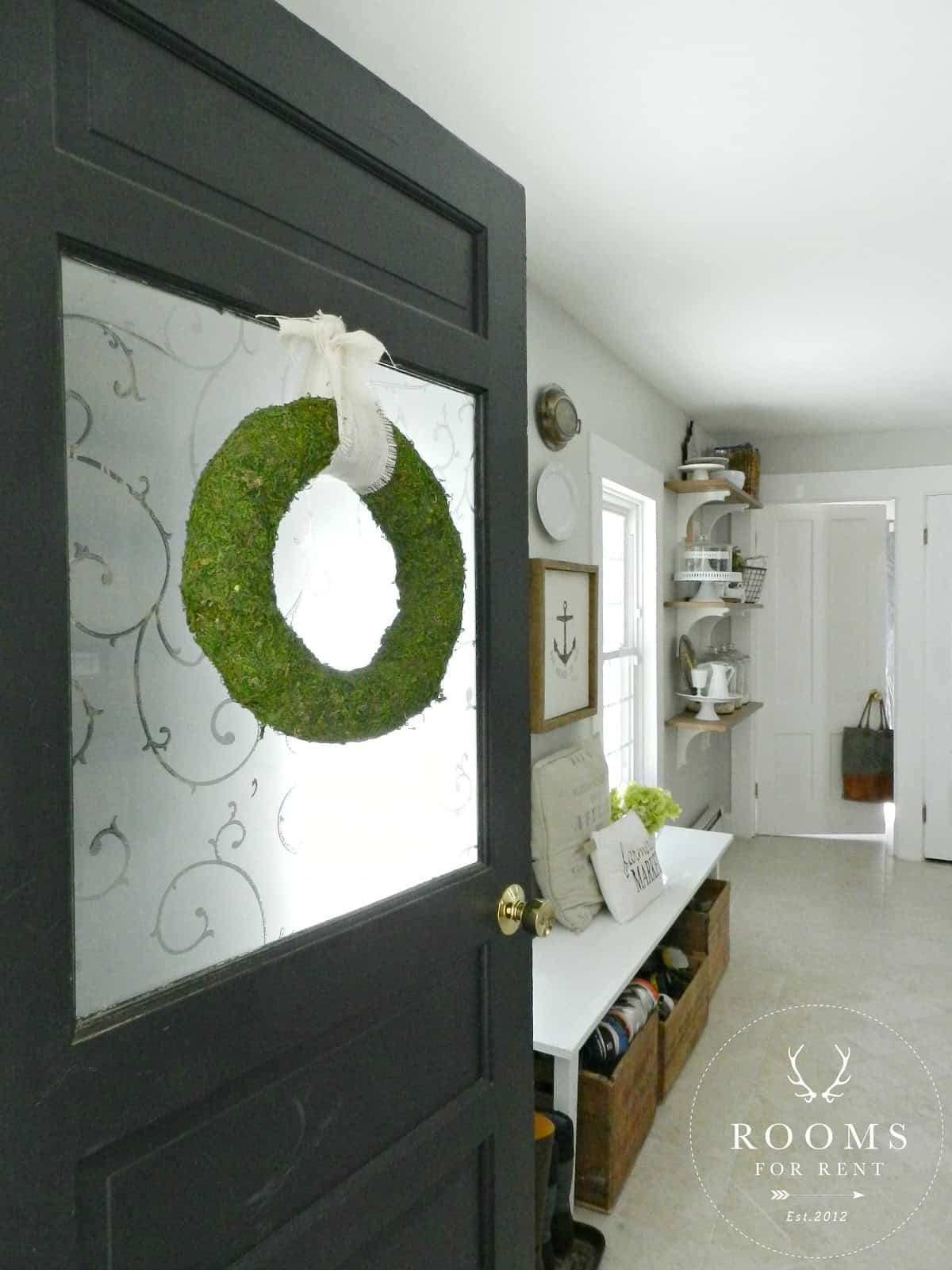 Do a Spring themed Craft: I made this simple moss wreath for our kitchen door. It took me no time at all, as long as my trusty glue gun is by my side, and not only did I accomplish an easy spring craft, I got to swap out the wreath on my door to mark spring has sprung. Simple changes throughout your home can be the most effective way to subtly say Spring, without over taking your whole house.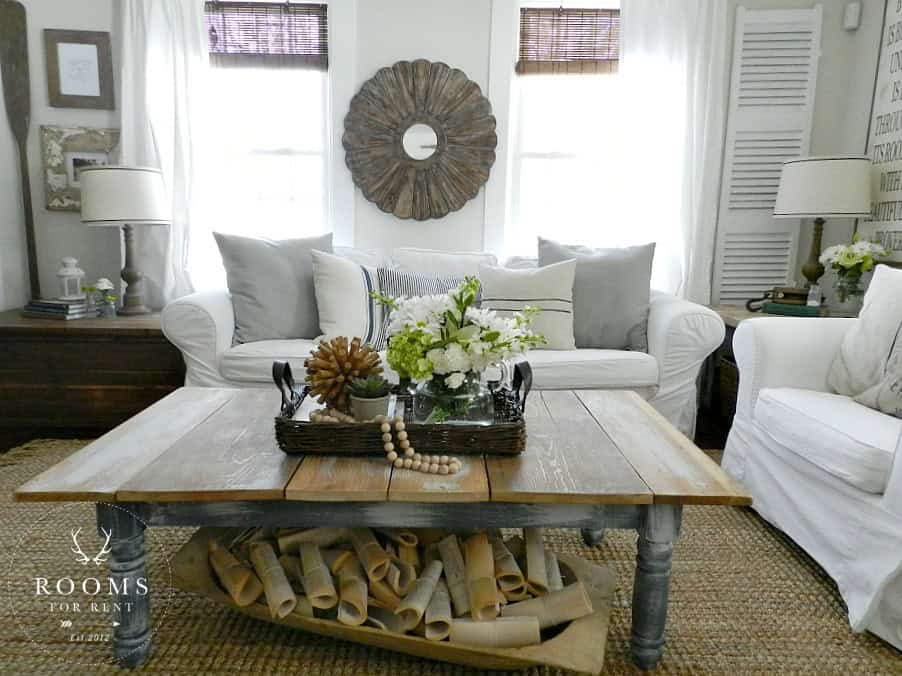 Change up Throw Pillows & Accessories : I know the last one is an easy one, and we probably all do this one anyways. No matter what the season is I always change out my throw pillows and accessories, because it freshens up the room. However, for spring, I go simple. Fresh & clean is the theme for me. After a long winter of being inside, everything gets a washed and good cleaning. I stick to simple patterns, because I want the room to feel fresh for spring. Everything is airy and light when it comes to the decor to mark a clean start for spring and the warmer temps to come! I put away any remaining winter decor, and add any accessories that have pops of green and white. I keep my spaces pretty neutral, but you can always tell what season it is based off my decor. You can catch up on my Spring decor posts listed below :
Stay in touch!
Instagram / Pinterest / Facebook
Have a design question? Visit Doucette Design Co. for all your design needs!

************************
Thank you Bre! Great tips! I hope you all have a beautiful weekend,