Cane Media Console Makeover- How I Saved Big On This Trend
We all know trends come and go. Some we love so much that we hate to see them go and others well…we say goodbye before we've even said hello. And then others strike a cord and connect with our style on a whole other level that we welcome them into our home as evergreen.
Cane is a hot trend right now in home design. t's been for the past year or so and I don't see it going anywhere anytime soon. Growing up loving Golden Girls and living through my own version with my grandmother and her sisters I've always had a fondness for cane. I can still picture the furniture in her Florida house. She mixed her antiques with organic textures such as wicker, rattan and cane with palm prints of course. Can you picture it? It resonated with me then and still does today.
I've been looking for a cane media console for a while and was willing to make the investment, no matter what the cost, I mean within reason. I was looking at the Dolores from Pottery Barn.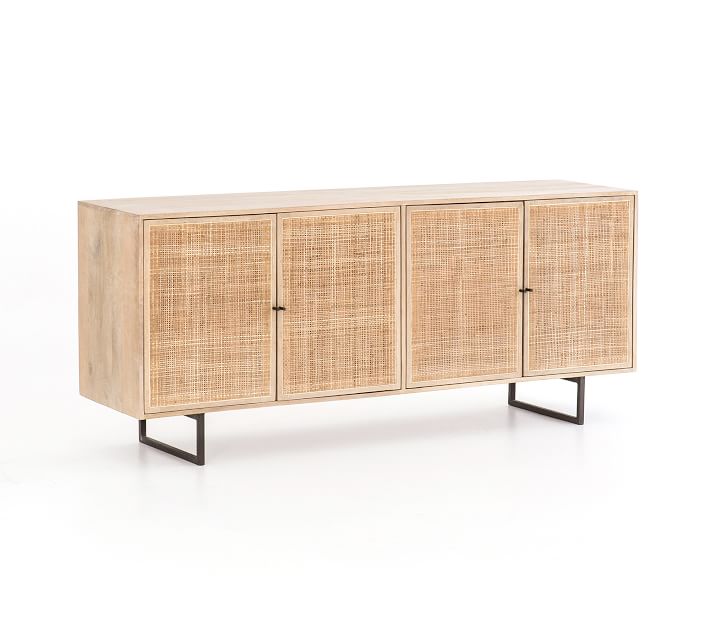 I was also looking at Blake from Crate and Barrel and even the Claire Sideboard from McGee & Co. There were a few options at Target but they weren't long enough.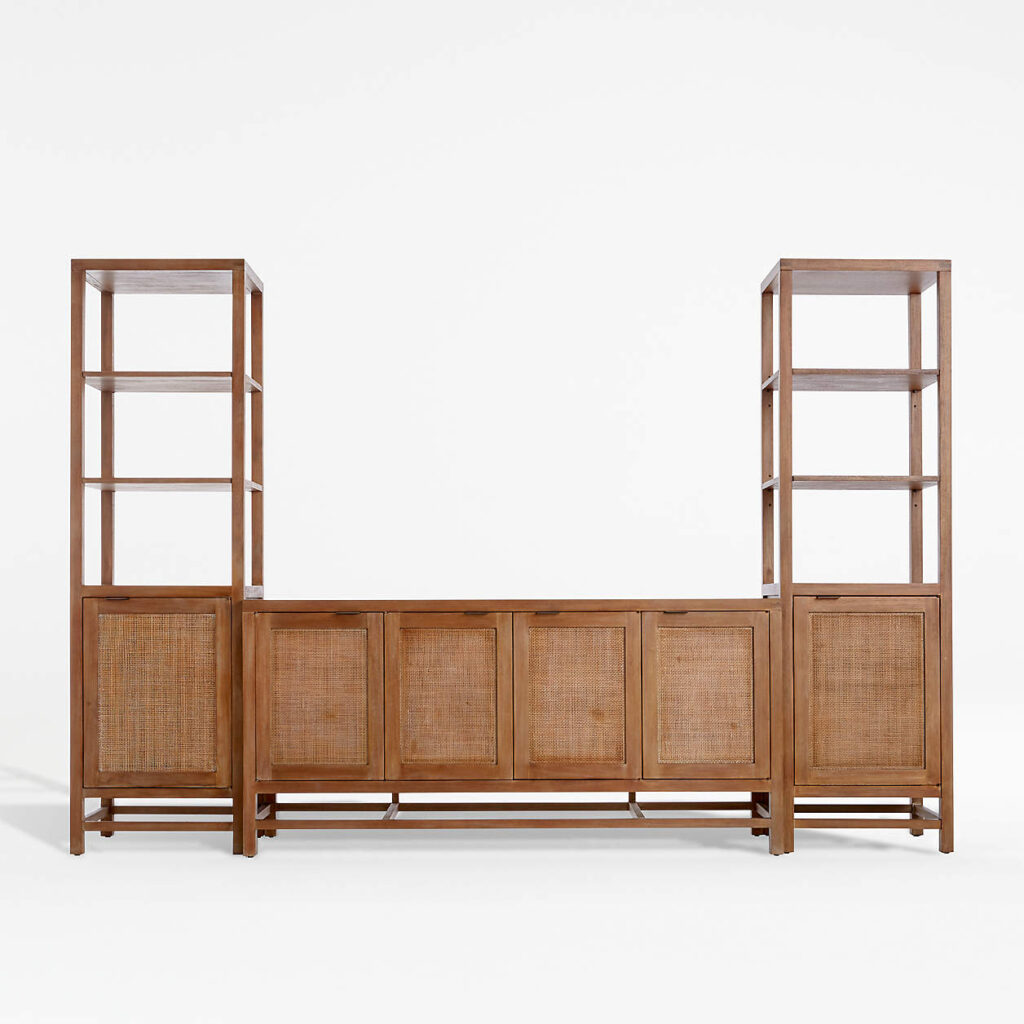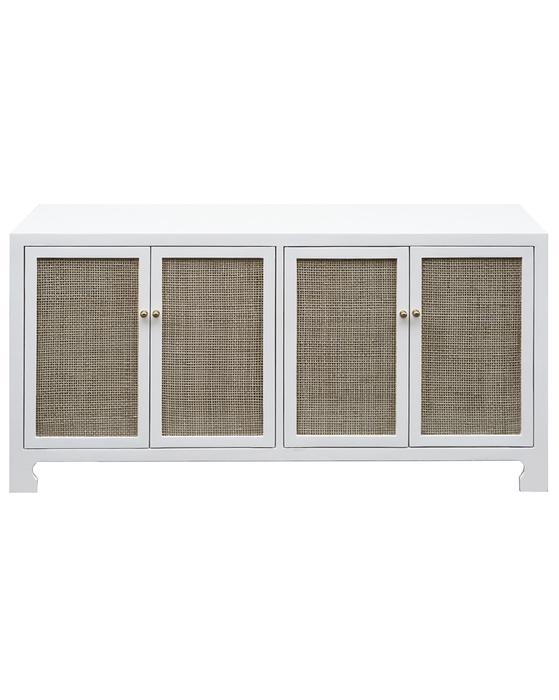 I loved them all, even the taller cabinets but at $1000 and well over, my wheels began to turn. You see I had this cabinet below and decided to give it a little makeover.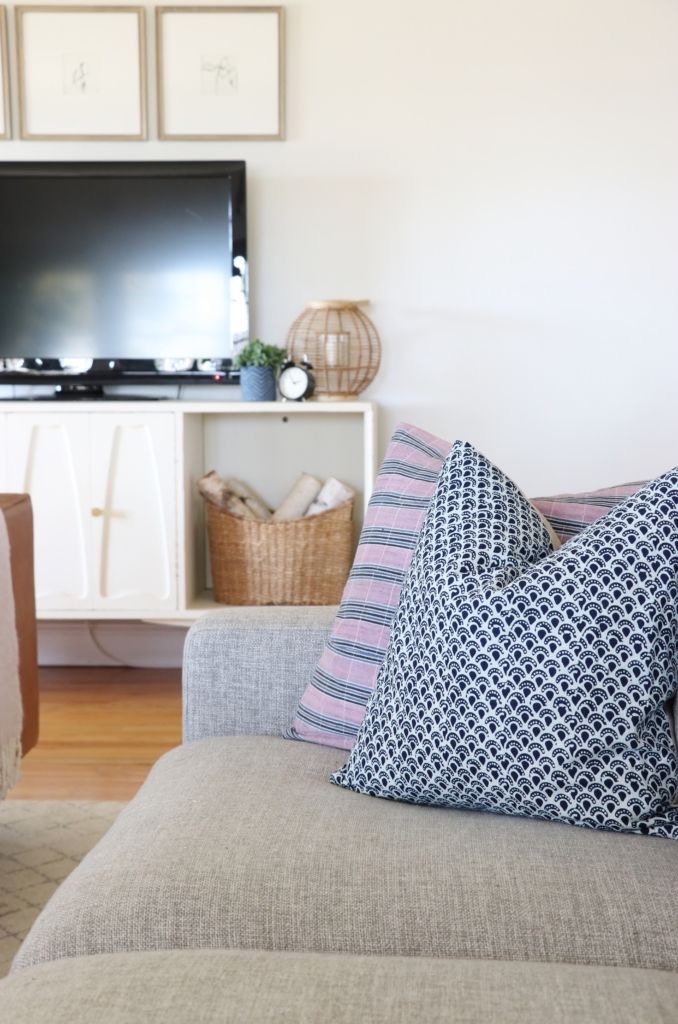 This is what the stereo looked like before. I scored it at Goodwill when we first bought our home for $10!!! Yup, you heard right.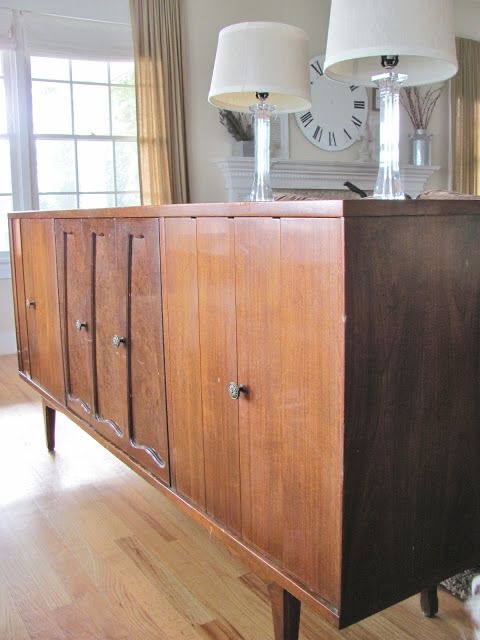 I painted it Calm by Benjamin Moore and popped out the inserts. I also painted my board and batten grid focal wall the same color.
Once the inserts came out I added the cane. I bought the role of cane off Amazon and I need to warn you, it's not cheap. But if you get a good deal on a piece, it's well worth it.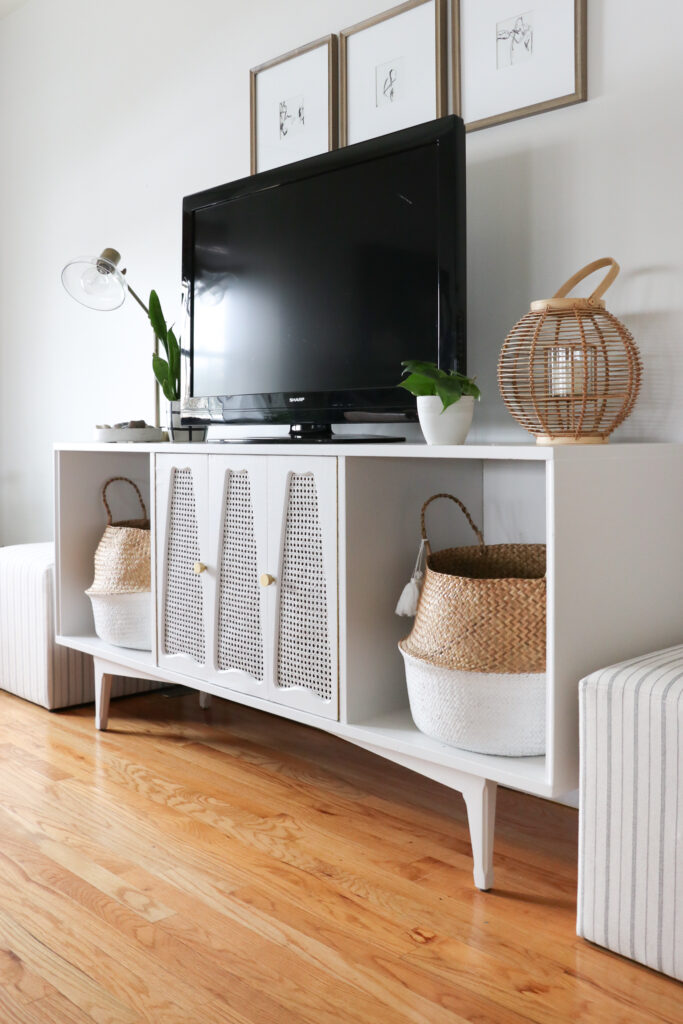 I traced and cut out the cane. I lightly rolled calm onto the cane to give it more continuity and stapled it from the back into the openings once they dried.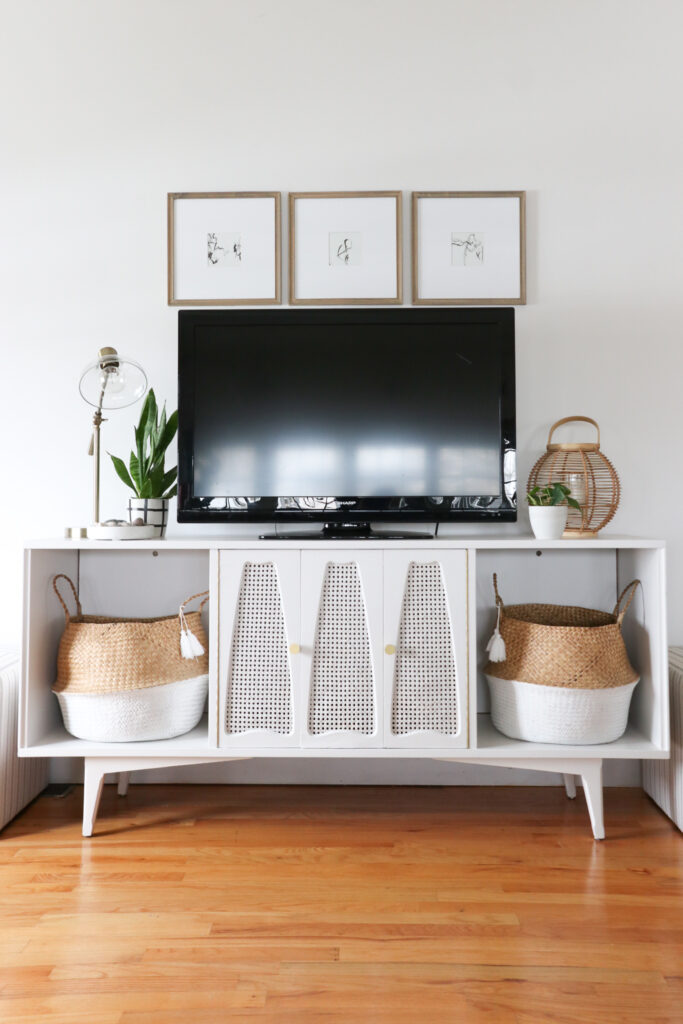 I sprayed the hinges brass and added round brass knobs from Target.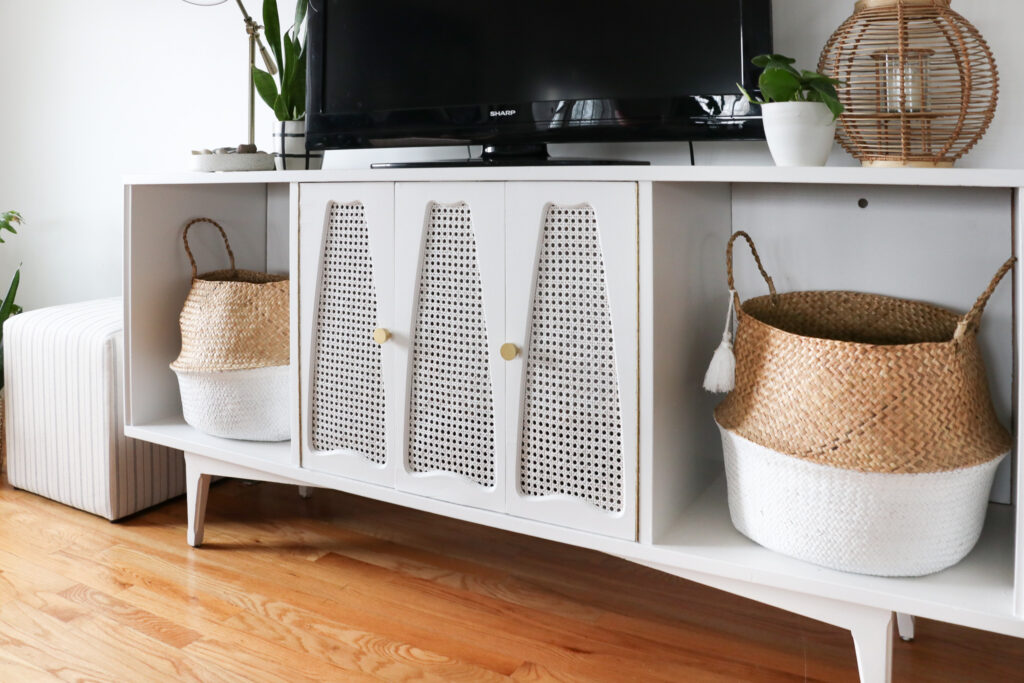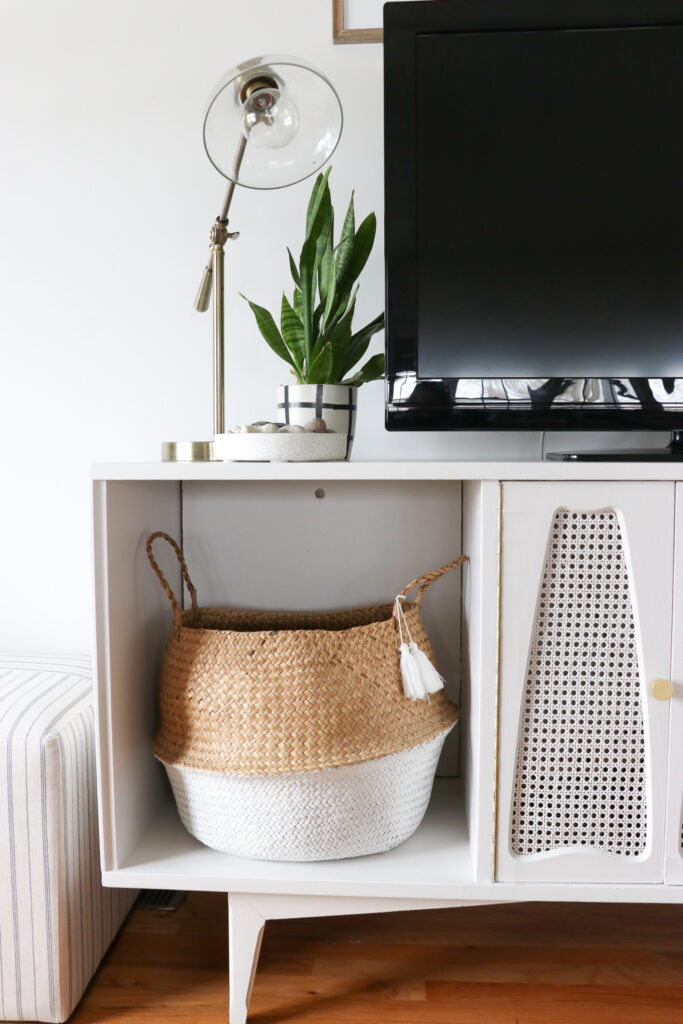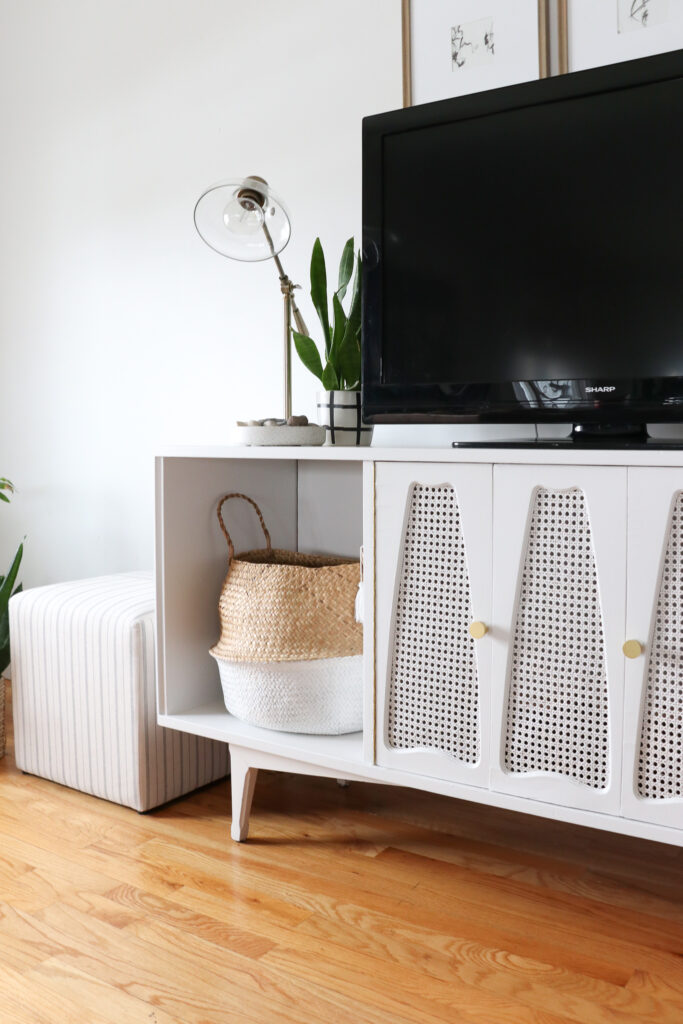 You can watch the video of the cane console makeover on Instagram.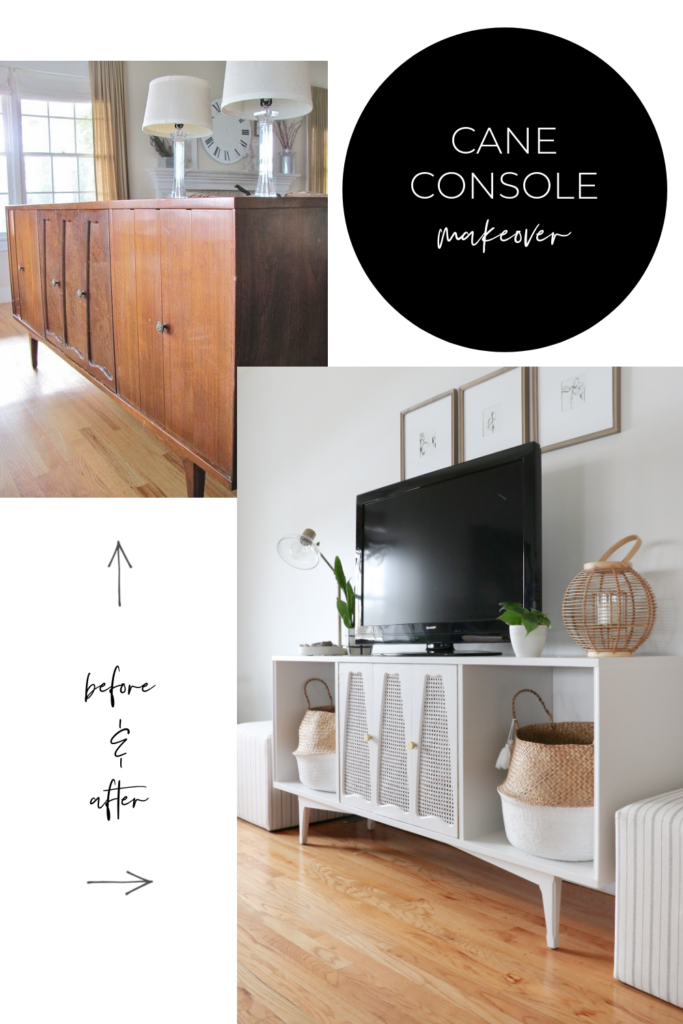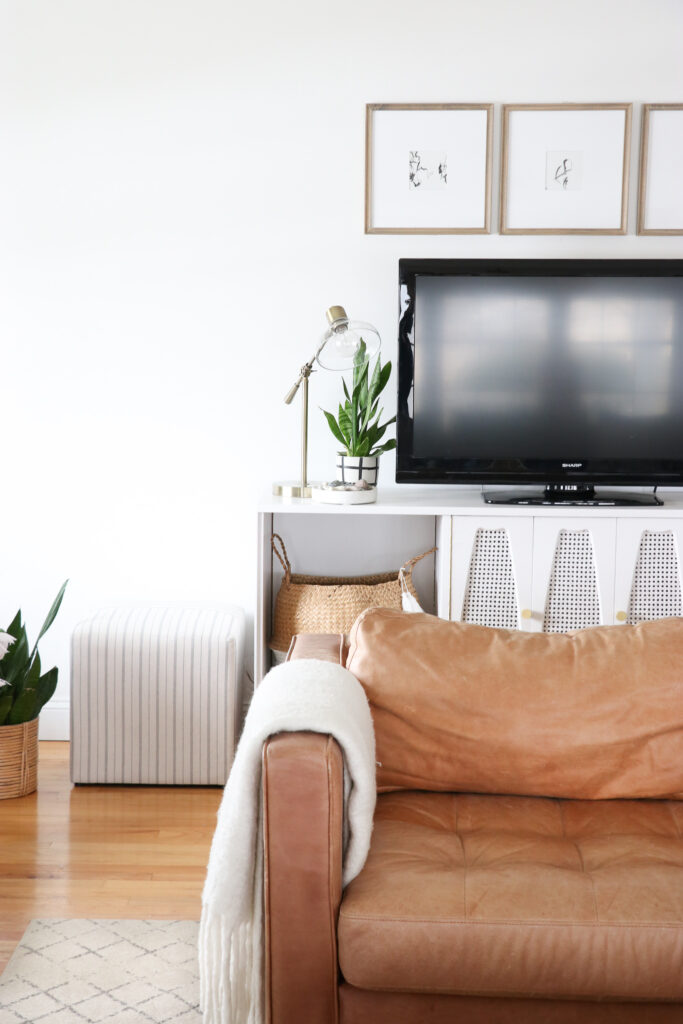 My shop is also having a winter sale, that means 40% off at checkout. The Montauk Collection is ALMOST sold out but there are a few left. You can also look through the California Collection.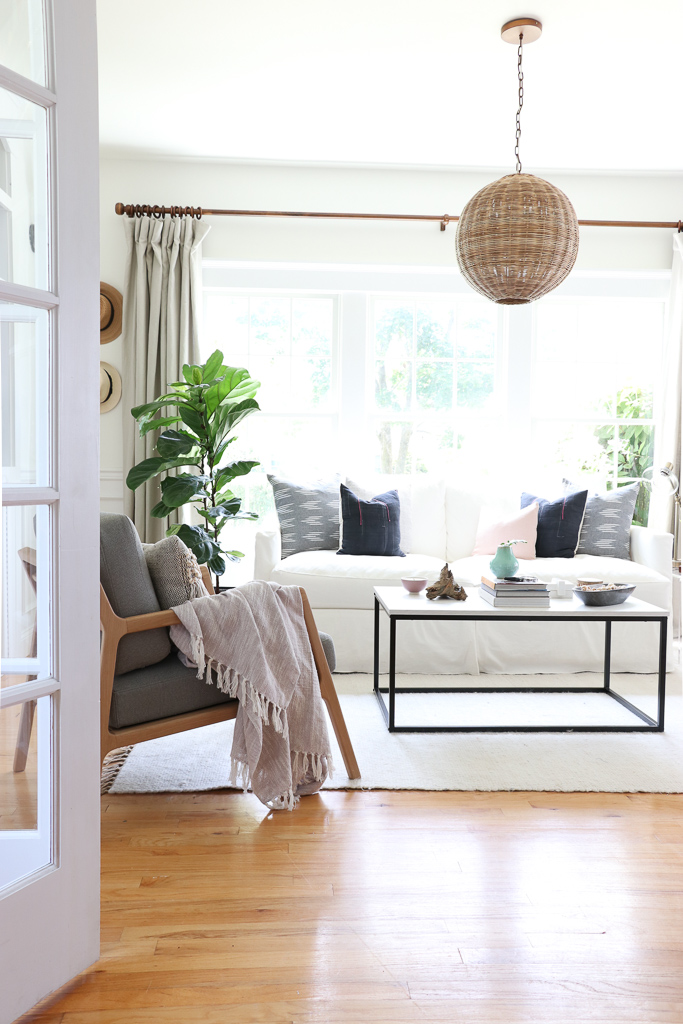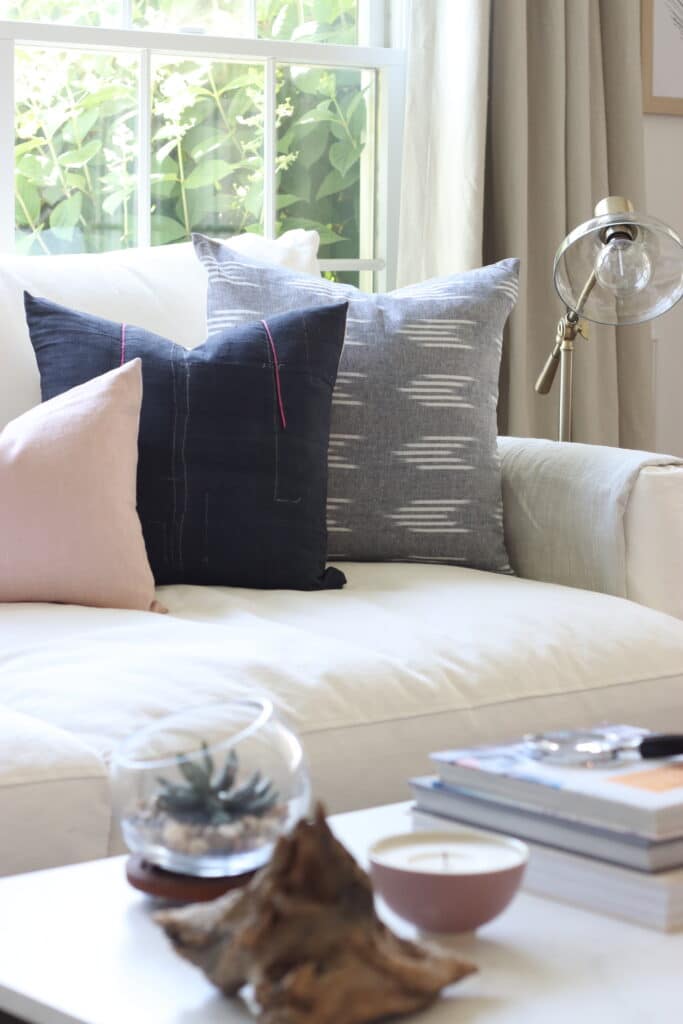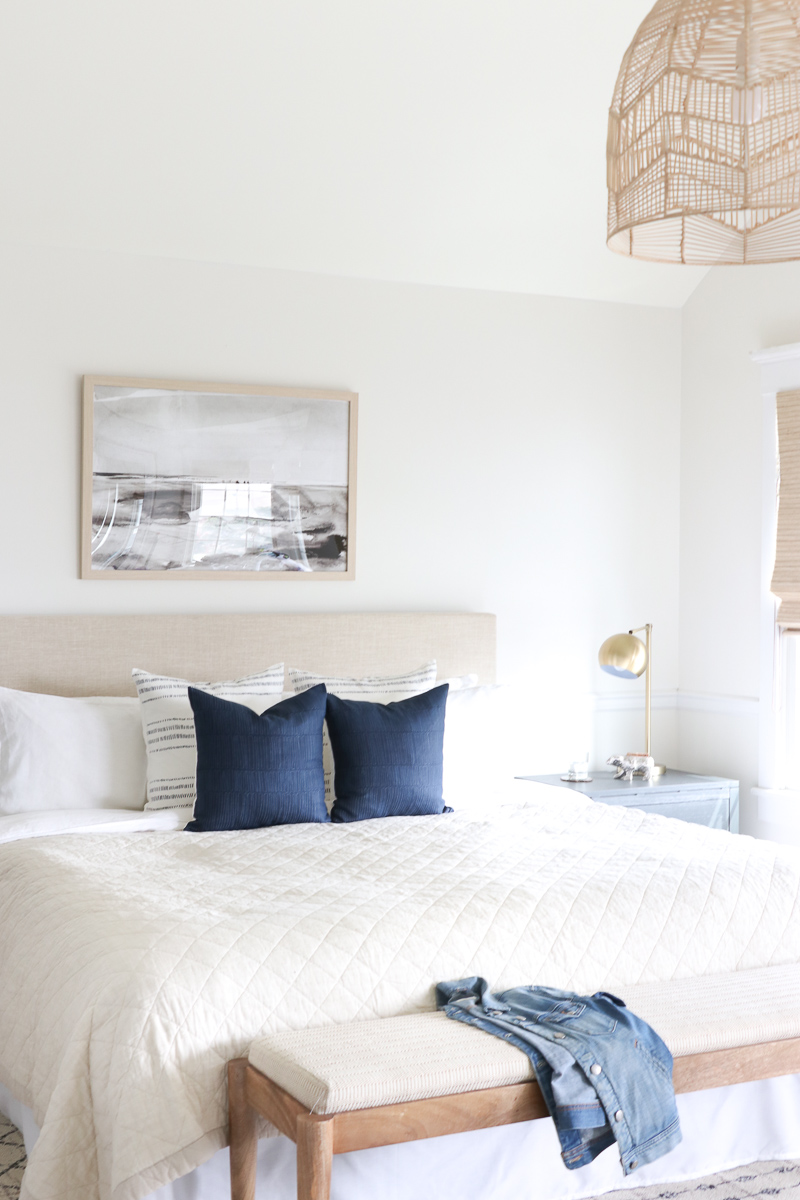 Have a happy day friends!