Batten Board Square Grid Wall
Our family room has seen many changes over the last 9 years. The latest being a batten board wall that was just recently installed. When I decided to make the large wall behind the fireplace a focal point I was flooded with ideas.  There was the possibility of wallpaper, a bold pop of color, a block print or a batten board treatment. There are many types of batten board so choosing one that complimented the traditional mantle was important. After much debate, a few years worth in fact I finally pulled the trigger on a square board and batten grid wall.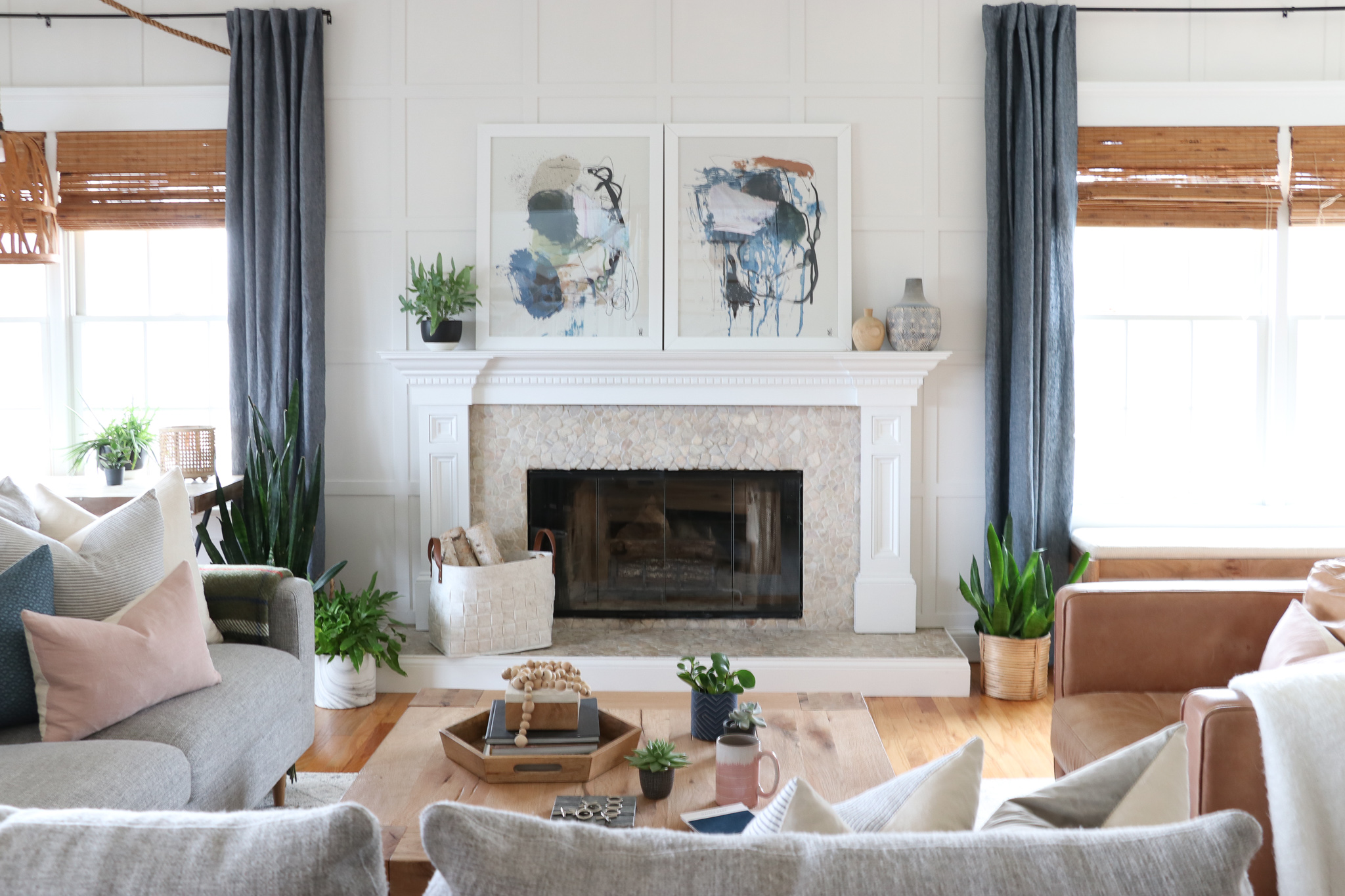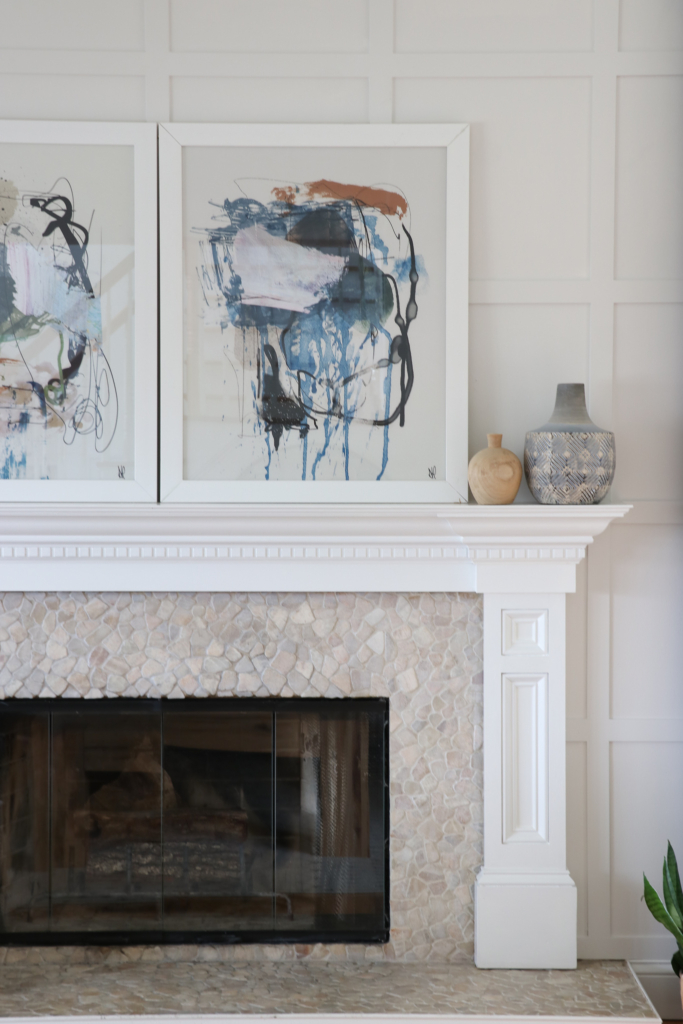 In my mind these things always seems so easy. Ha! The tricky part was deciding on how many rows. Once we did that the measurements for each square fell into place.
I made this graphic to show you the measurements on 5 horizontal rows running vertical on a 9 ft ceiling. This was the hardest part believe it or not. I scoured Pinterest, some walls had 22″ squares which would have given me 4 rows, that didn't look right. Some also showed 15″ squares, which seems too small. What I learned is that it's best to lined it out with painters tape. The tape was 2″ and so was the MDF strips. It was only until I had a visual I was able to make a concrete choice.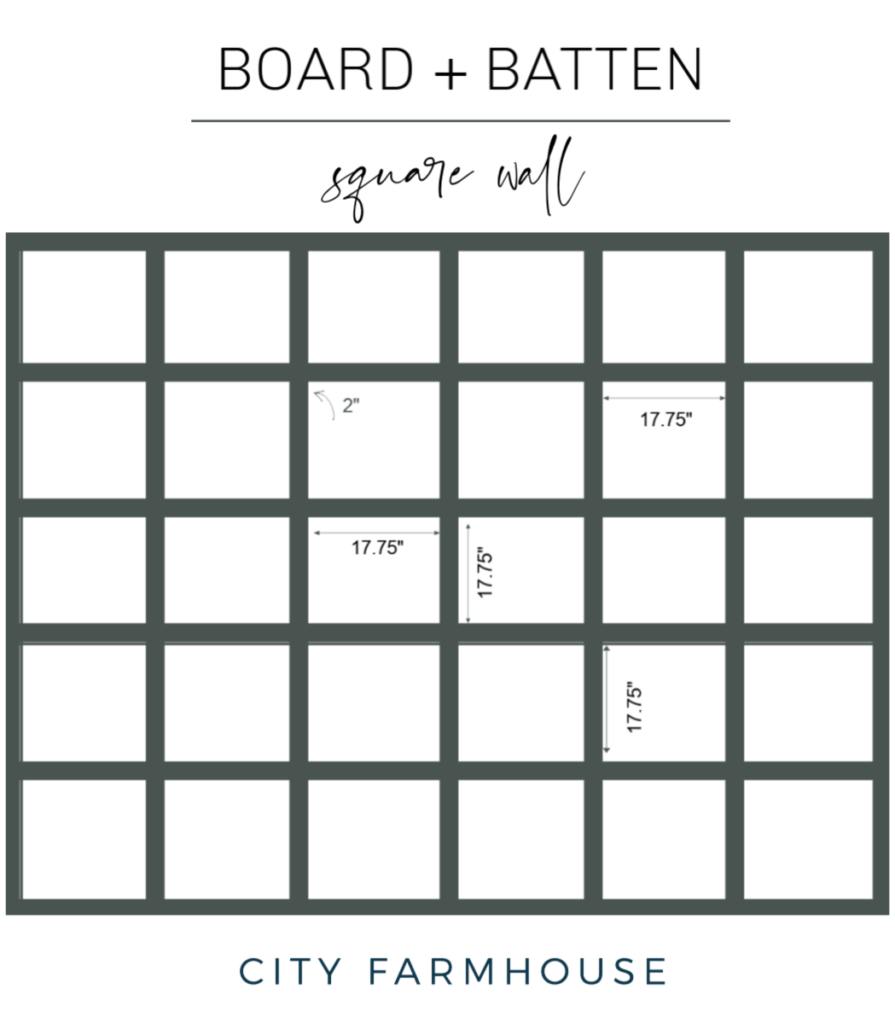 Taping out from the center with 5 rows our squares ultimately became 17.75″. The top, bottom and sides were framed out first with 2″ MDF strips, 1/4″ thick. They were secured with Titebond Premium Wood Glue and 23 gauge pins nails in a pneumatic nailer.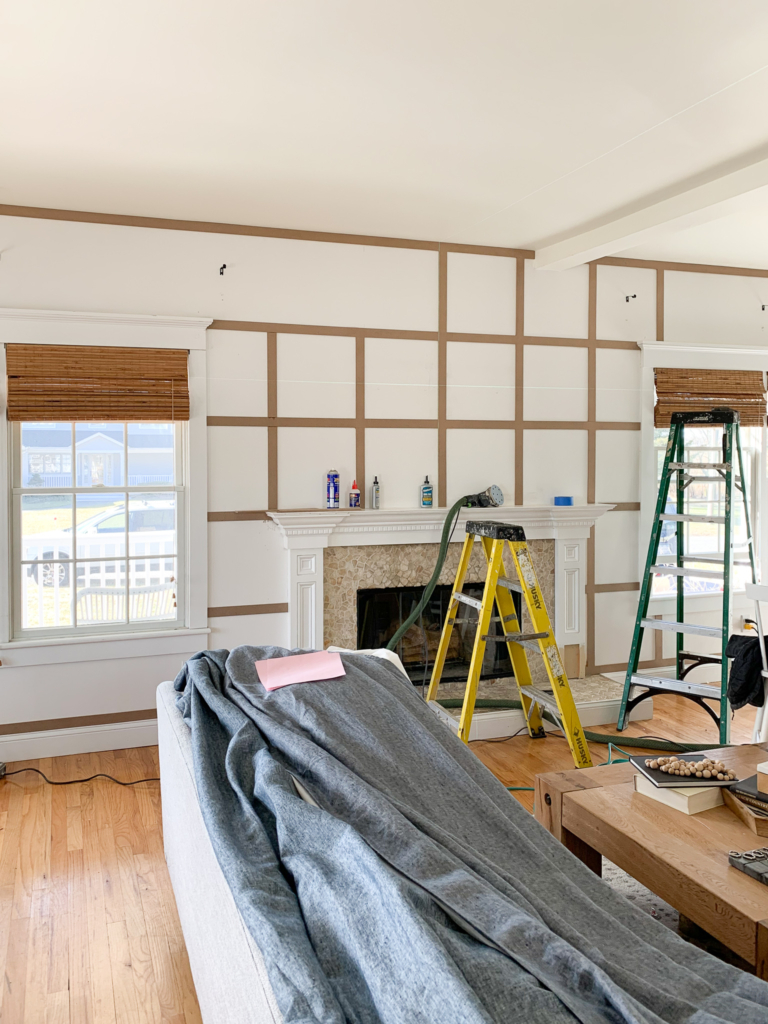 The horizontal lengths were installed next. Then came the vertical strips, which was a little more tedious.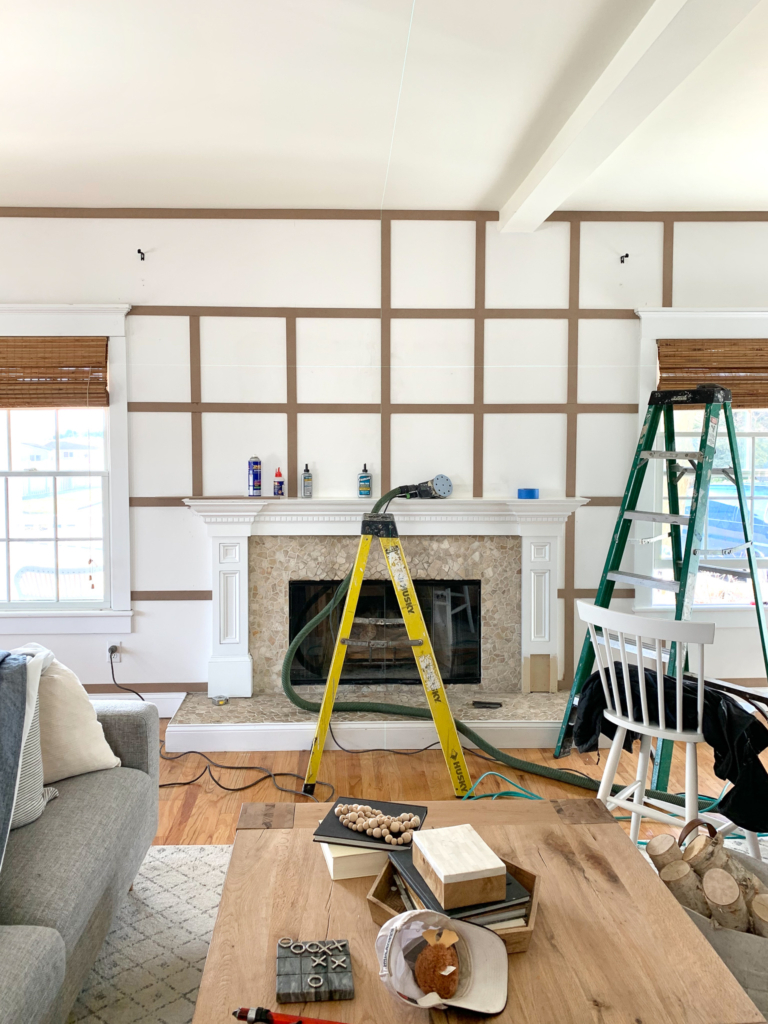 Once the wall was all installed it was time to caulk.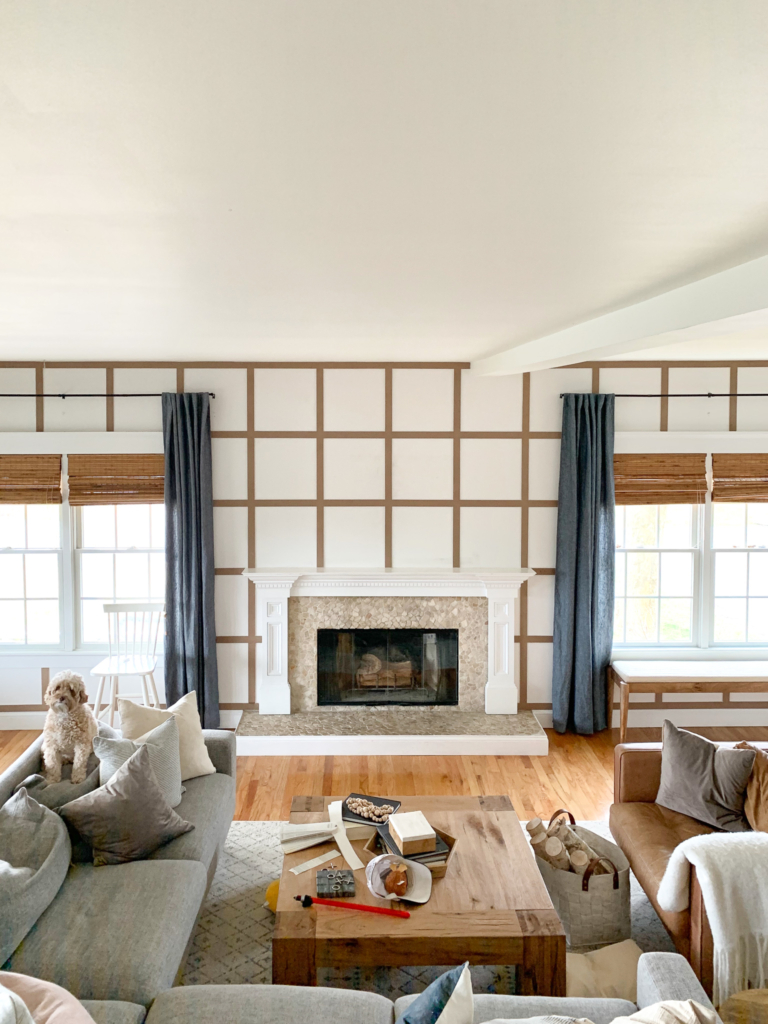 I used one coat of Benjamin Moore primer. Then it was onto the color. My choices were an earthy green, white or warm, pale gray. You all voted on Instagram and the winner was Calm by Benjamin Moore.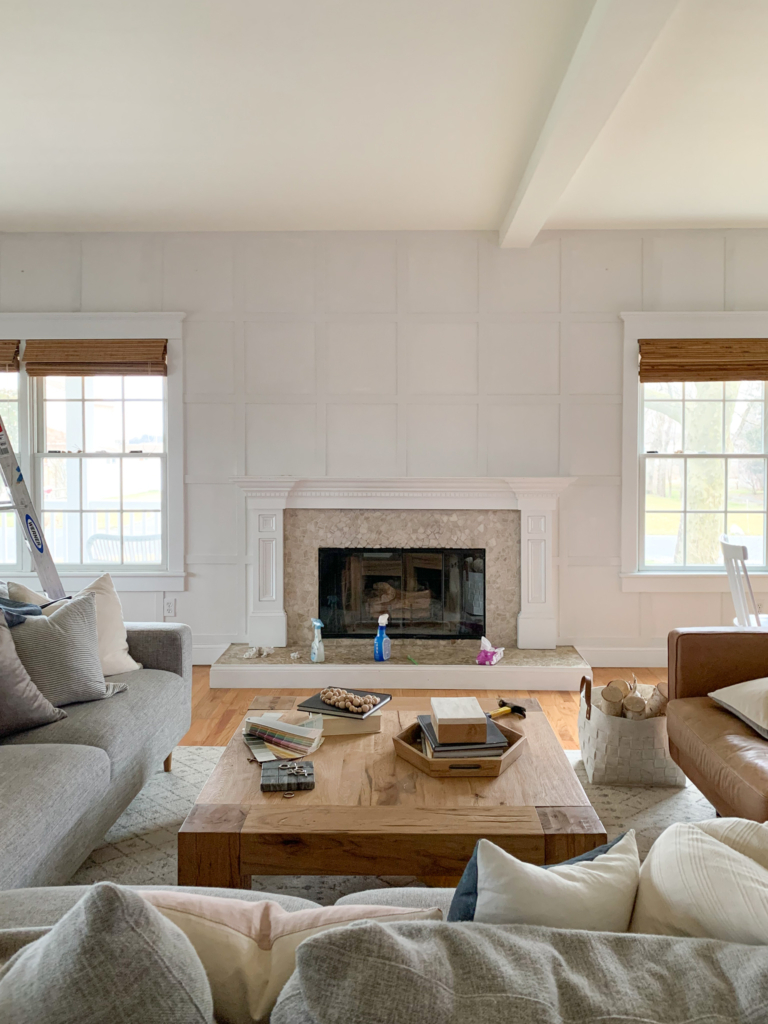 I gave it 2 good coats. If I selected a darker hue, I would have done 2 coats of primer. The MDF really soaks up the paint.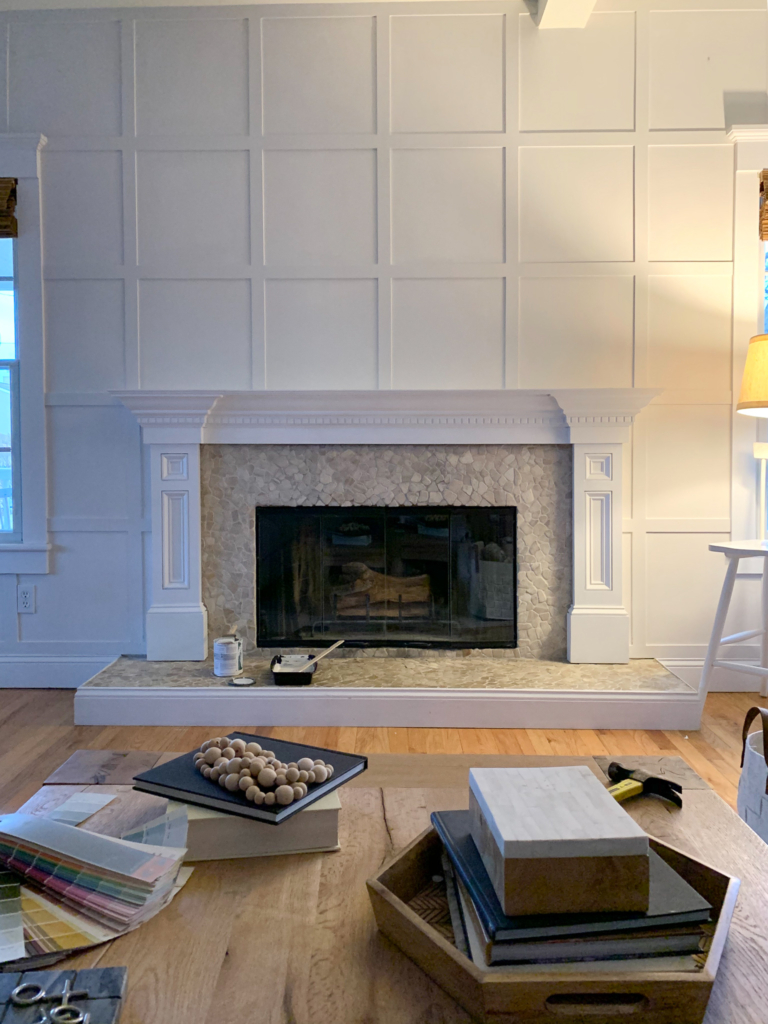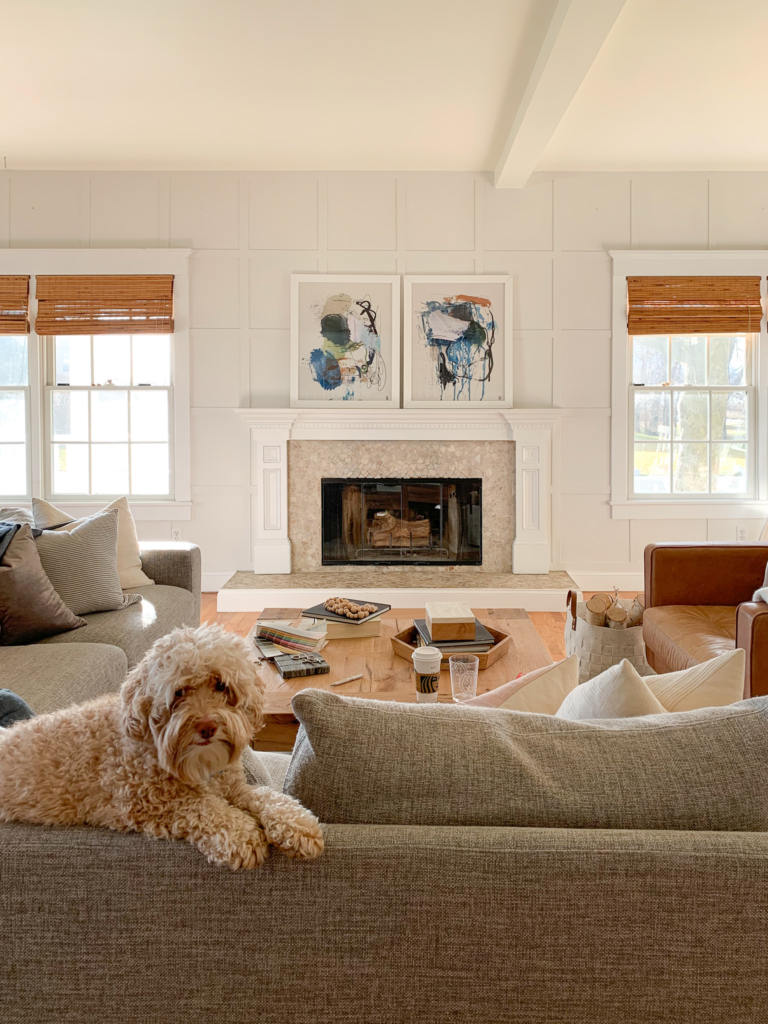 Calm is a soft gray hue that compliments many styles and palettes. I am already thinking about it for our bathroom. It is very similar to Classic Gray.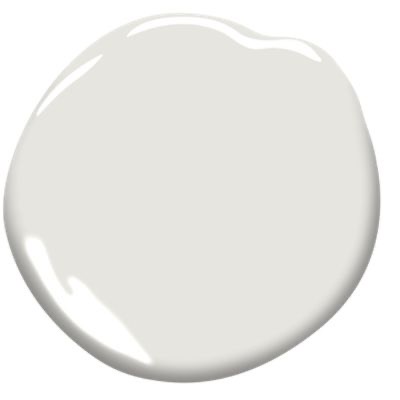 The pillows are from my shop City Farmhouse and Co. From right to left you have Carmela, Napa, Duryea and Cambria.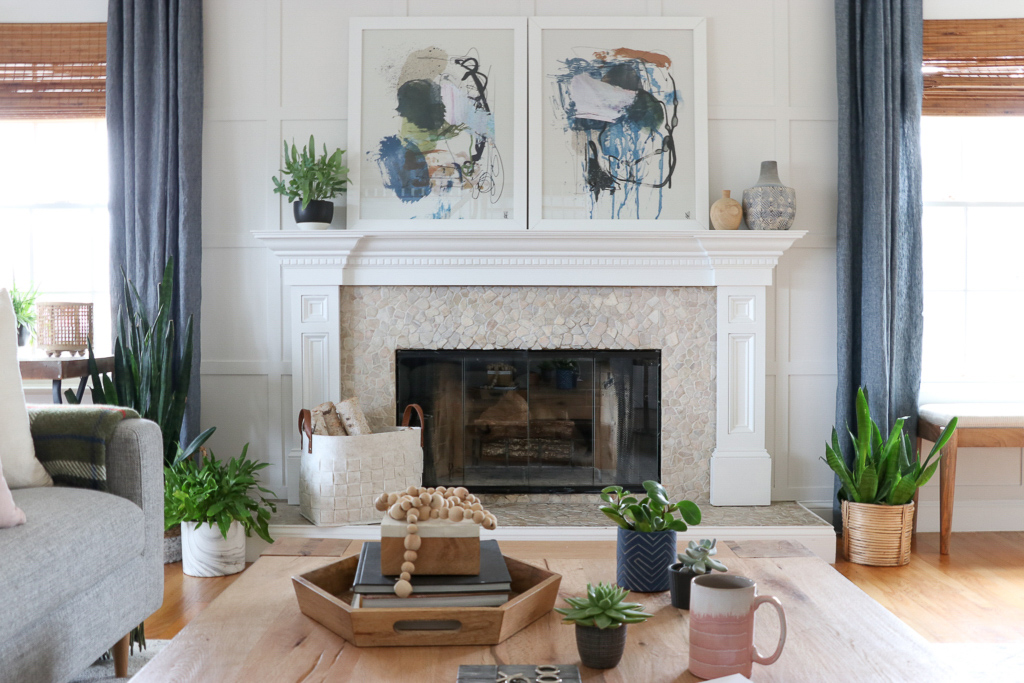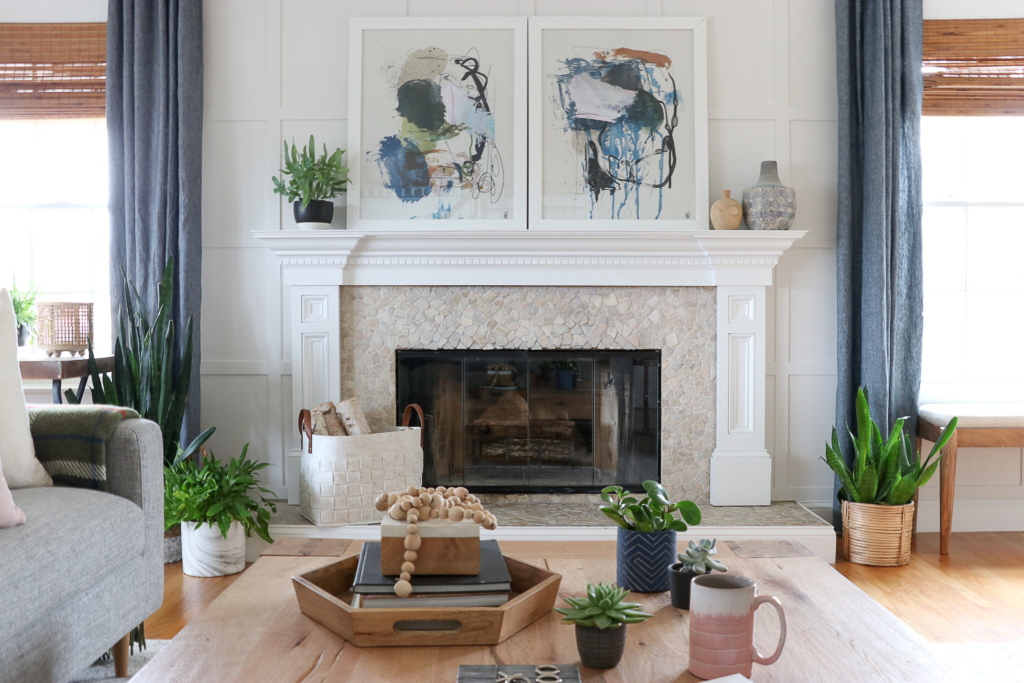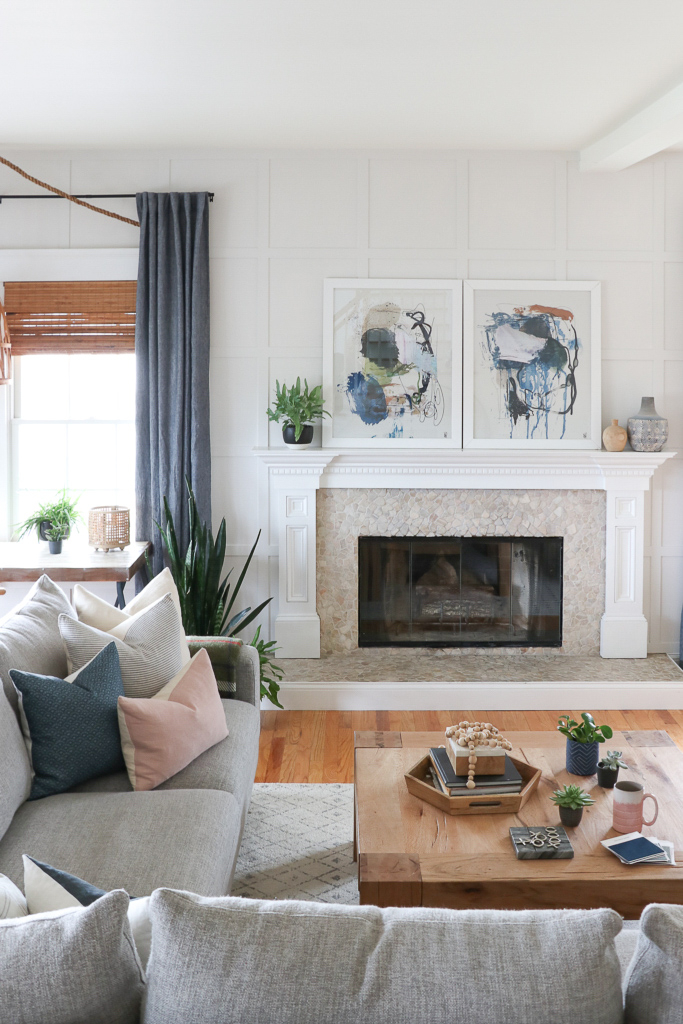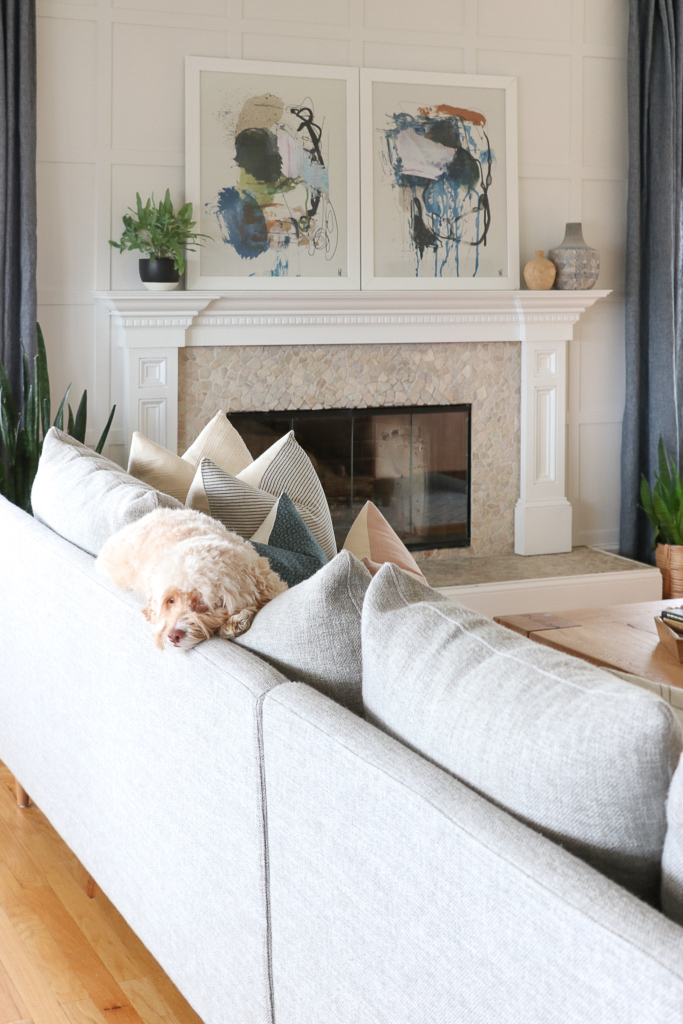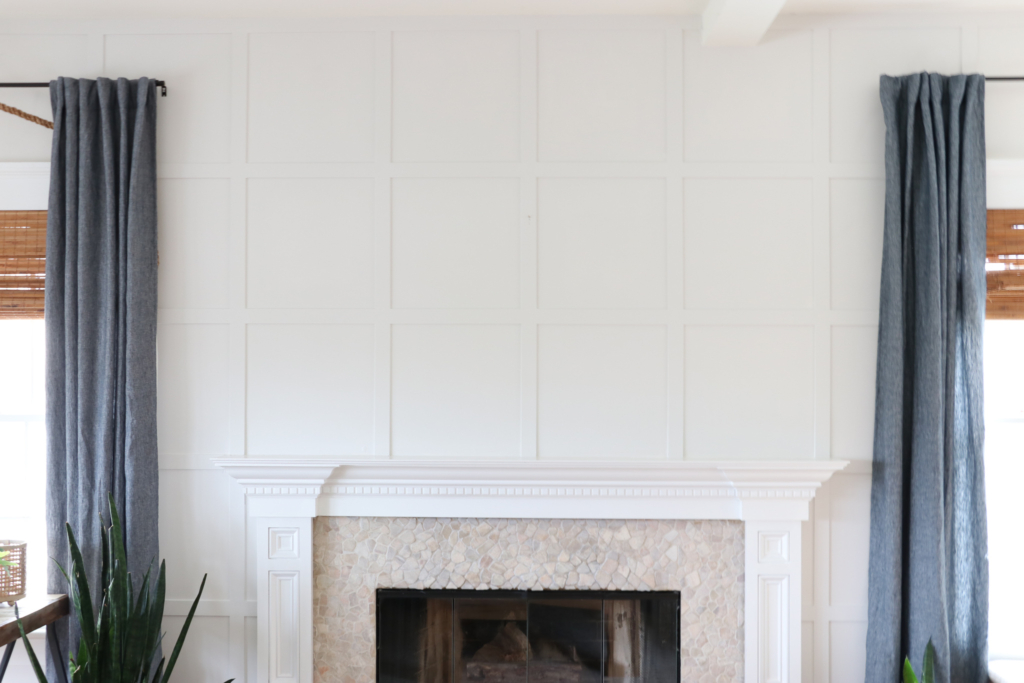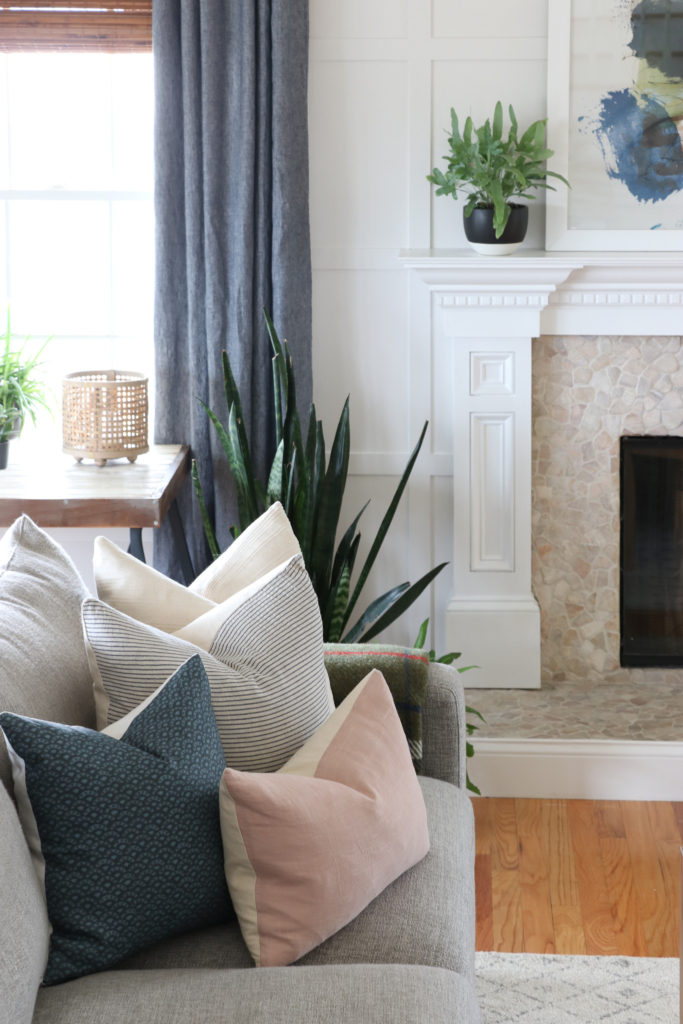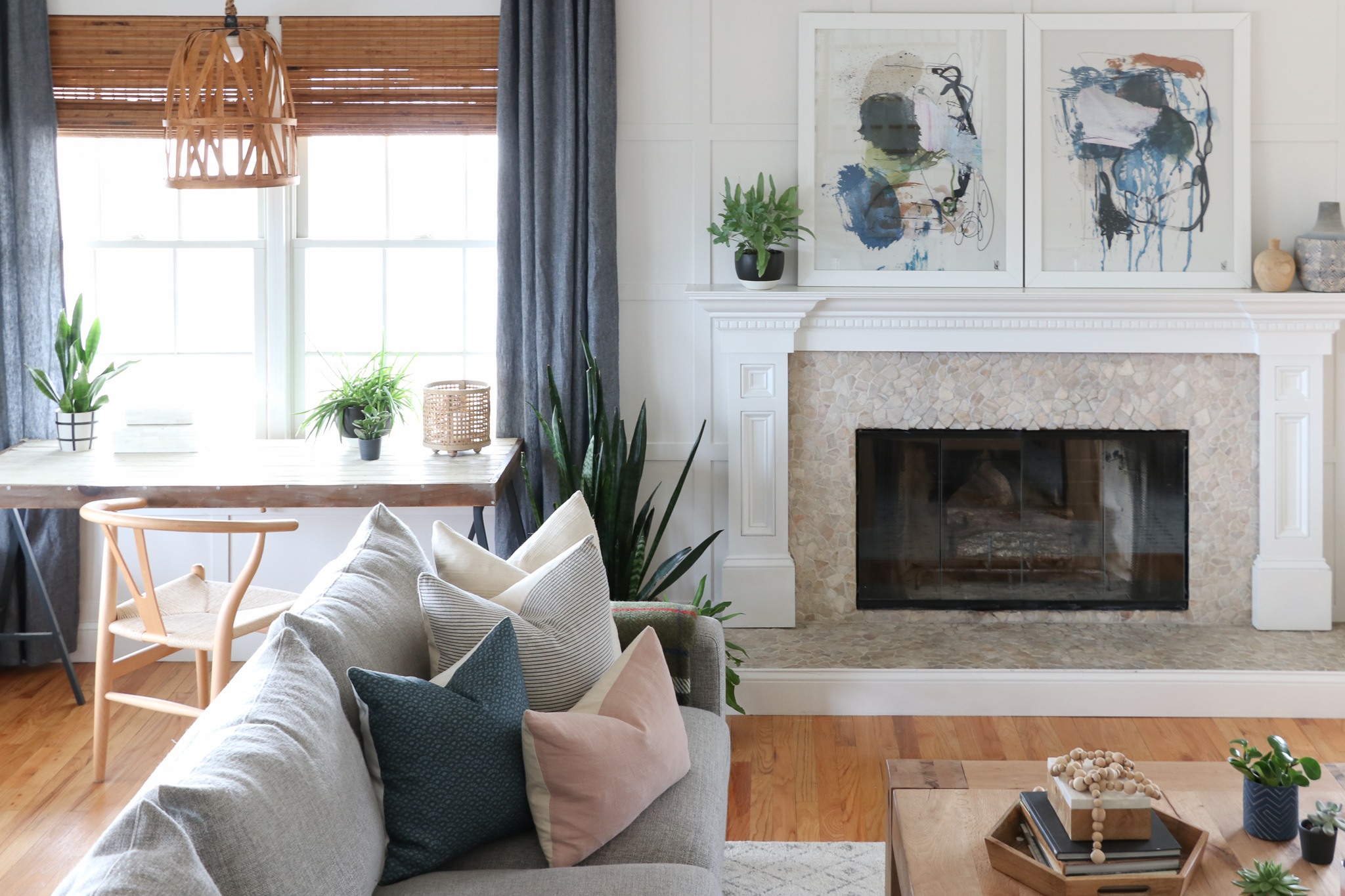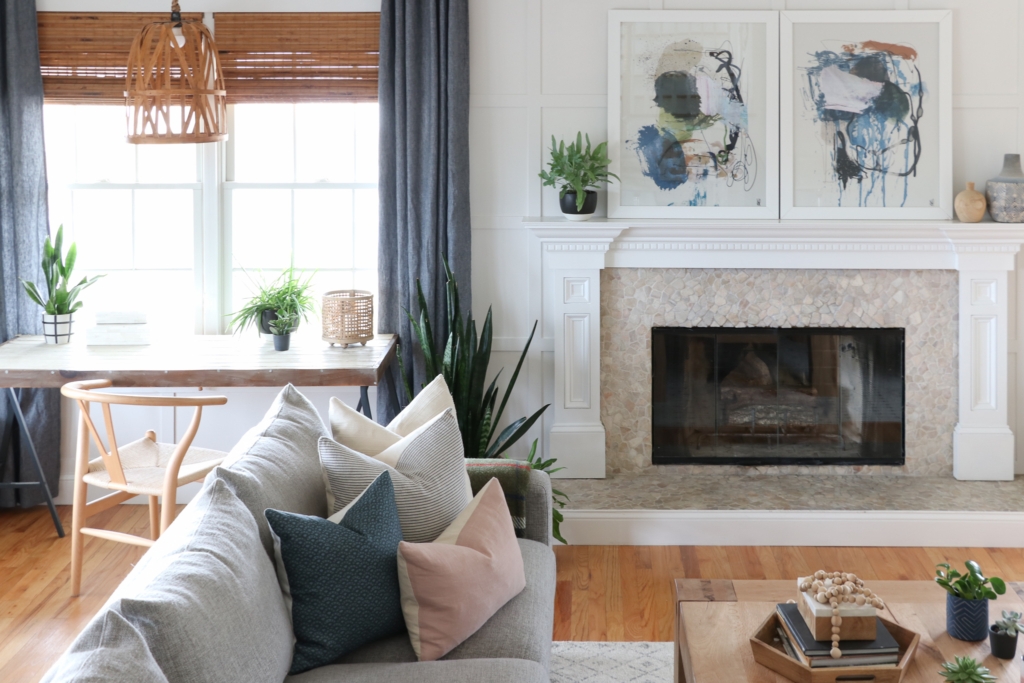 All in it cost around $100. What do you think?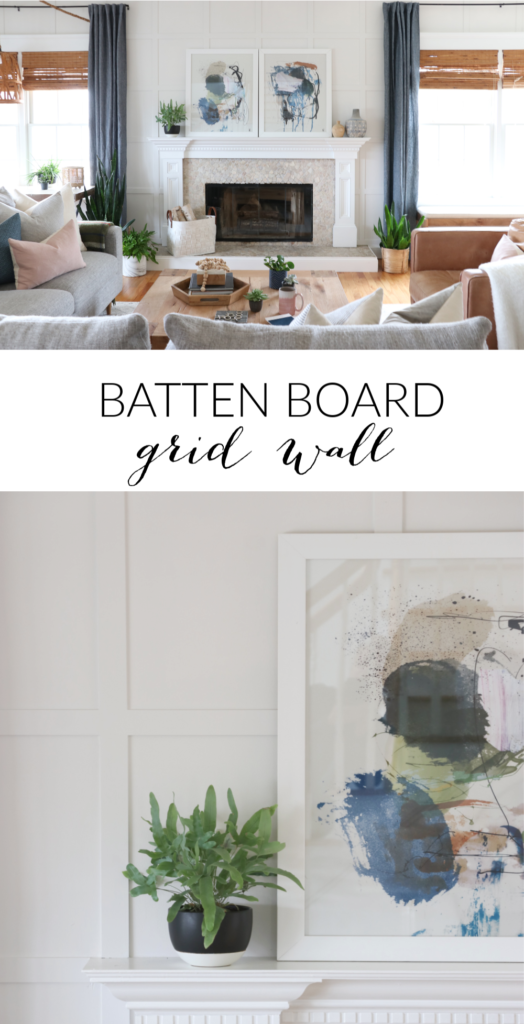 Have a happy day!