Large Surf Art For Under $30
I have a great project for all of you home enthusiasts stuck at home right now quarantining! It is a large scale surf art project that costs under $30!!! The best part, you only need a few items to make this. I made my art large in scale but you can make yours any size you would like. This is a great project for all ages and a fun one to do with your kids. Maybe make a meaningful piece of art for their room and/or hang out area.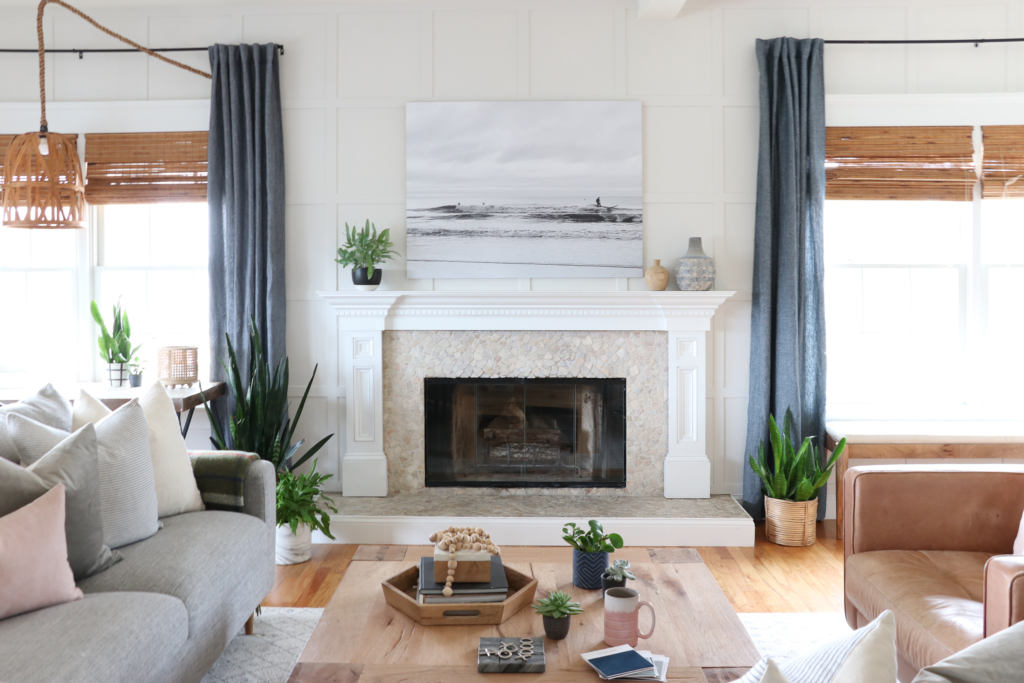 So a little back story, when we went to Charleston last month, right before Squirrelgate I soaked into the flavor and vibe of the area. Many of the restaurants had a coastal theme but with a slightly more urban aesthetic. I loved seeing a different interpretation of a style I use so often, especially as we head into summer. The surf scenes adorned many of the walls down there so it got me thinking.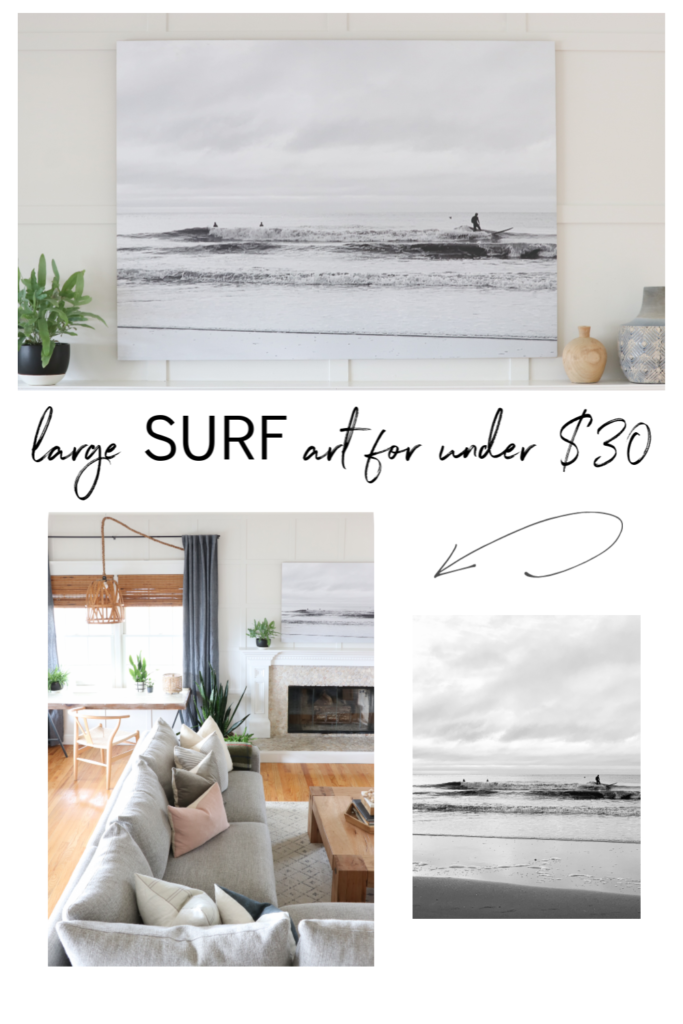 The question became how do I make this myself without spending over $400 on a piece from a local shop or gallery. Large art can be tricky because many of the frames out there don't go up to 36″ x 48″  and if they do, you will spend well over the cost to just buy it at a gallery or shop.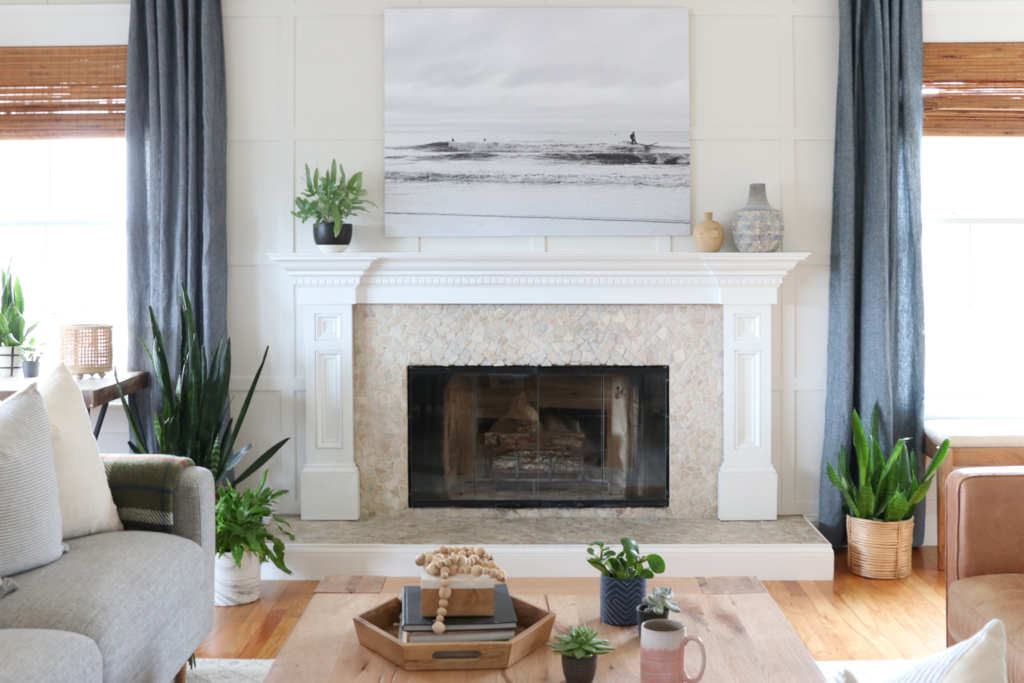 Many of you know DIY art is my thing so I quickly realized I could make it myself with MDF, spray adhesive, an image from my phone or camera, exacto knife, putty knife and poster.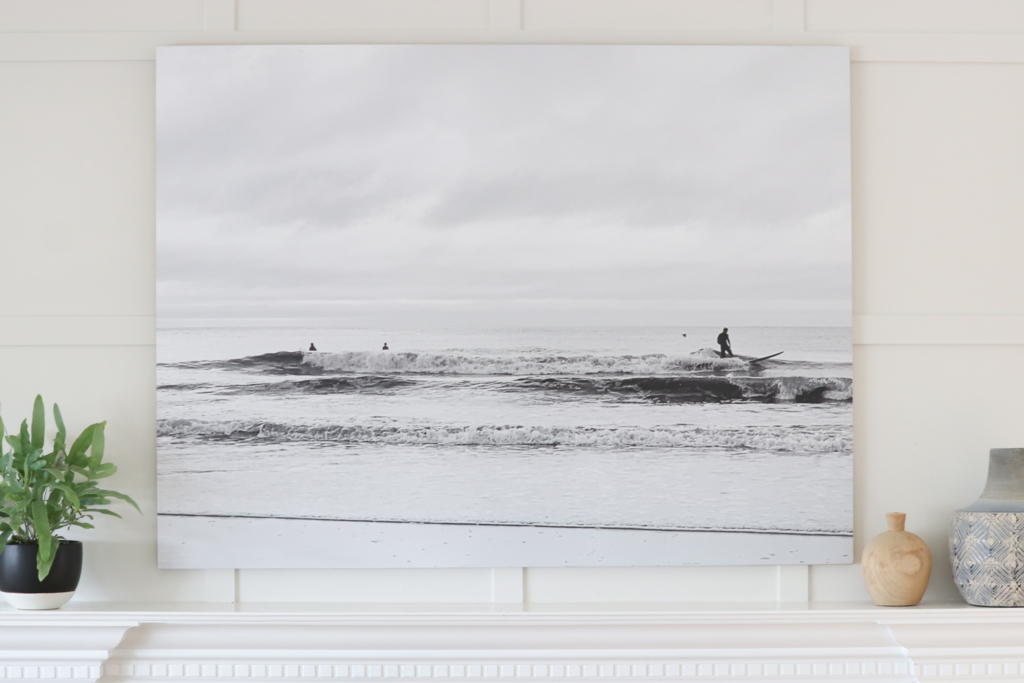 1. First thing, find the image. Luckily my husband John went surfing during our trip and I was able to take a few shots with my iPhone. You may not have an image from your phone of a surfing scene, so of course you may use mine. But please, this image is ONLY for personal use!
Or you can use any image from your own phone or camera. This is why I think this would be a great project for you to do with your kids. Most of us are soaking up the outdoor time with our families, encourage them to take pictures of  what they love and inspires them. It can the beach, a sunset, a piece of architecture that inspires them, something in nature or a family shot.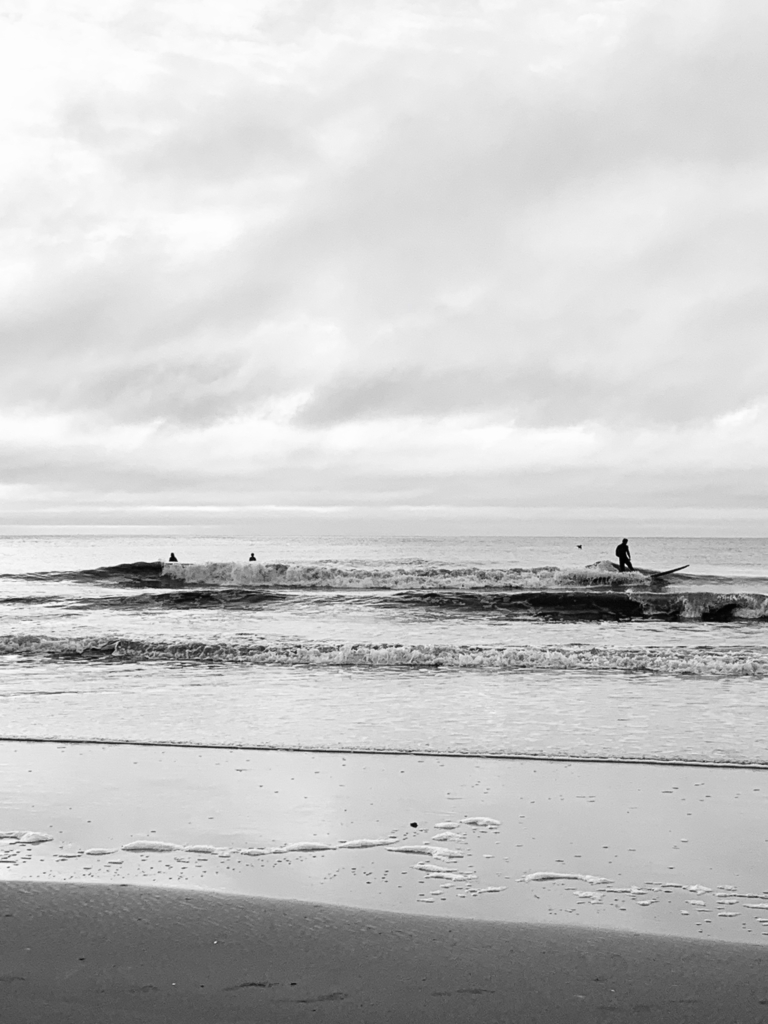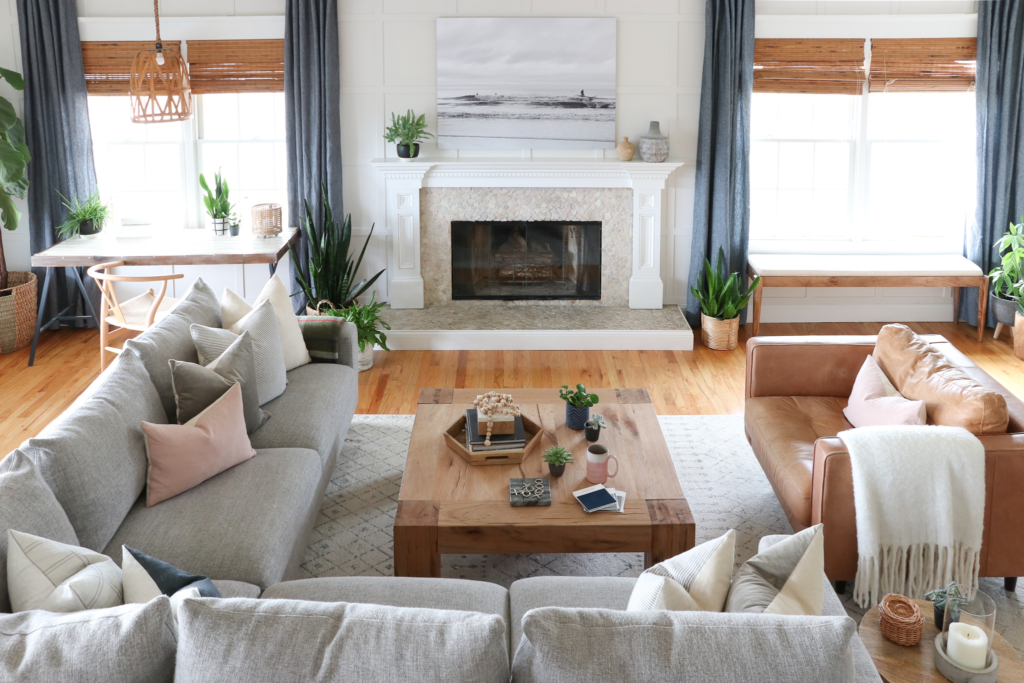 2. Next you need figure out your size. Tip-look at sites that print poster images to better determine your size. I use Vistaprint and Nations Photo Lab. If you do a large image like mine (36″ x 48″) you will need MDF cut to size. If you do a smaller size you might be able to cut wood from a piece you have left over in your house, it just needs to be smooth. If you do not have a saw or wood, ask a neighbor or family member who does. You can leave the wood outside of their home and they can leave it for you to pick up when they are done. These are difficult times and I am finding everyone is willing to lend a hand, especially for our kids.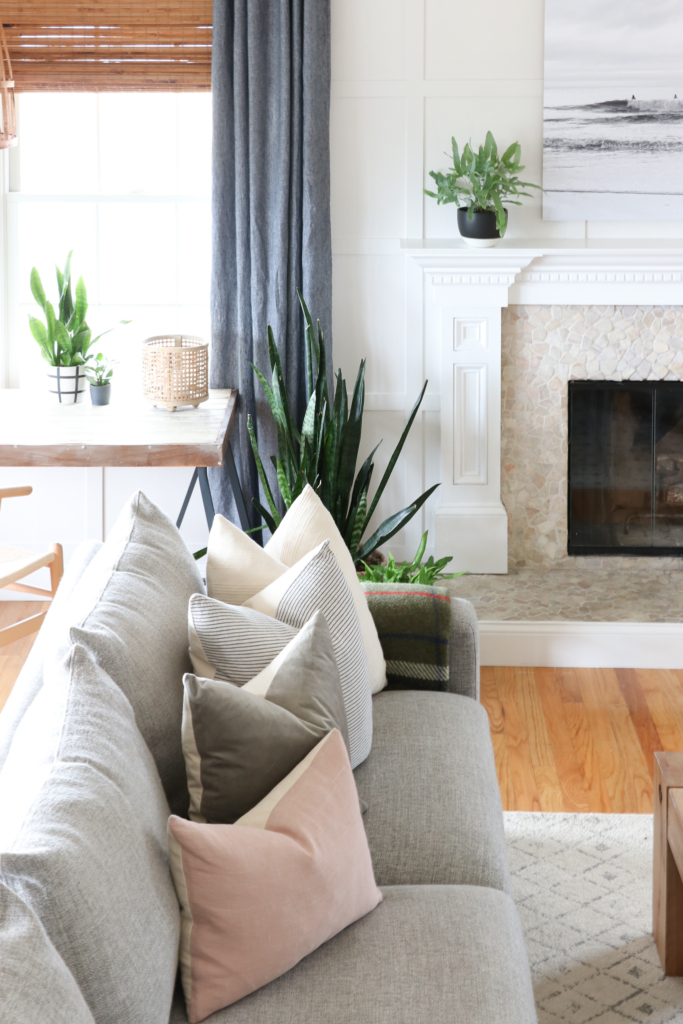 3. You have determined your image and size, now order your poster. I like a matte finish with no lamination from HERE.  I should also mention that you may have an old frame that fits your preferred size. That would work if you want to skip these next steps.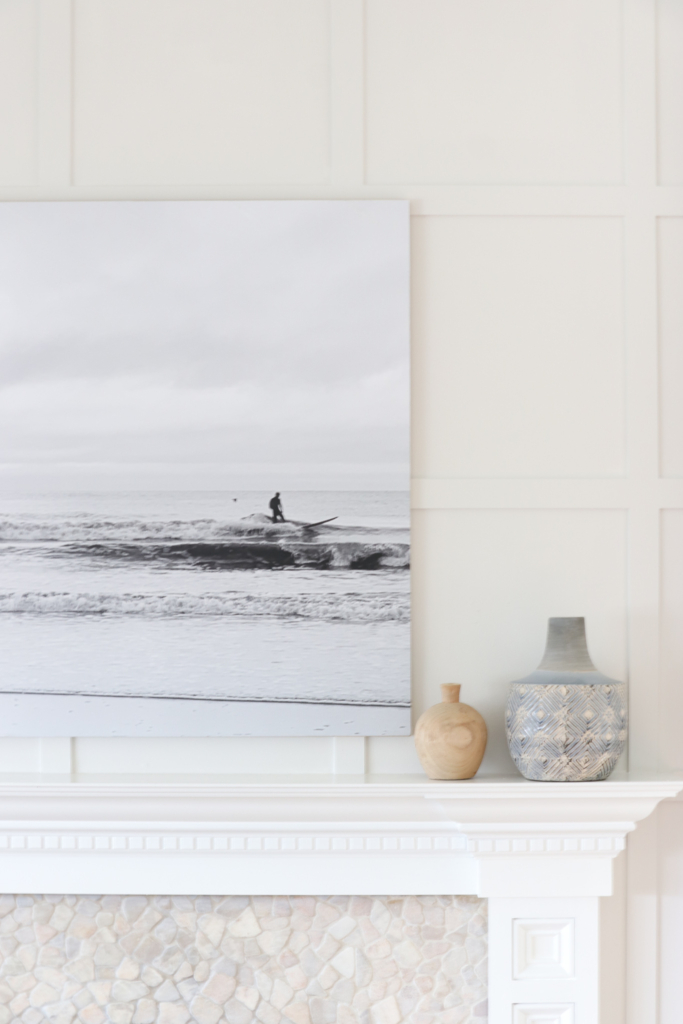 4. Once your poster is delivered and you have your wood cut to size you can begin creating. Open the tube and lay your poster flat, flipping it over until it resists curling up. Wipe down your wood base good, any splinters or dusk with show through the poster.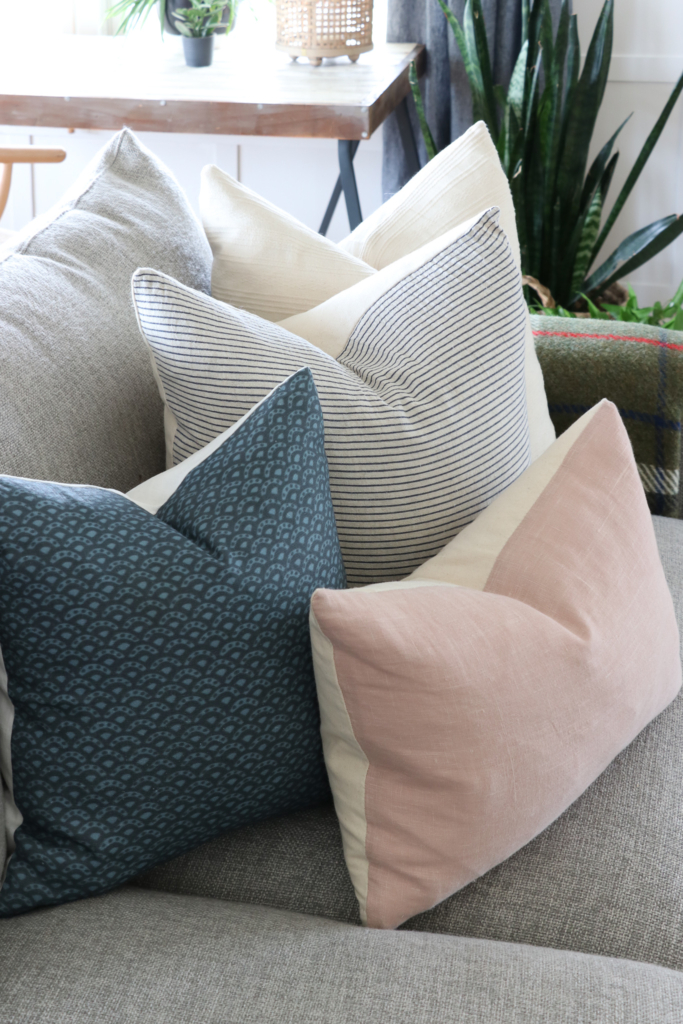 5. Lay the poster on top of the wood making sure it fits. It's ok if it is a little larger, you can trim it.
6. Spread your tarp or painters cloth out and lay the wood on top. Spray your adhesive starting from the top, doing one 4″-6″ horizontal strip at a time. Lay the poster atop and use your putty knife to smooth the surface from center out to sides, making sure they are no bubbles. Do one horizontal strip at a time until you get to the bottom. Be sure when you spray you get all of the surface.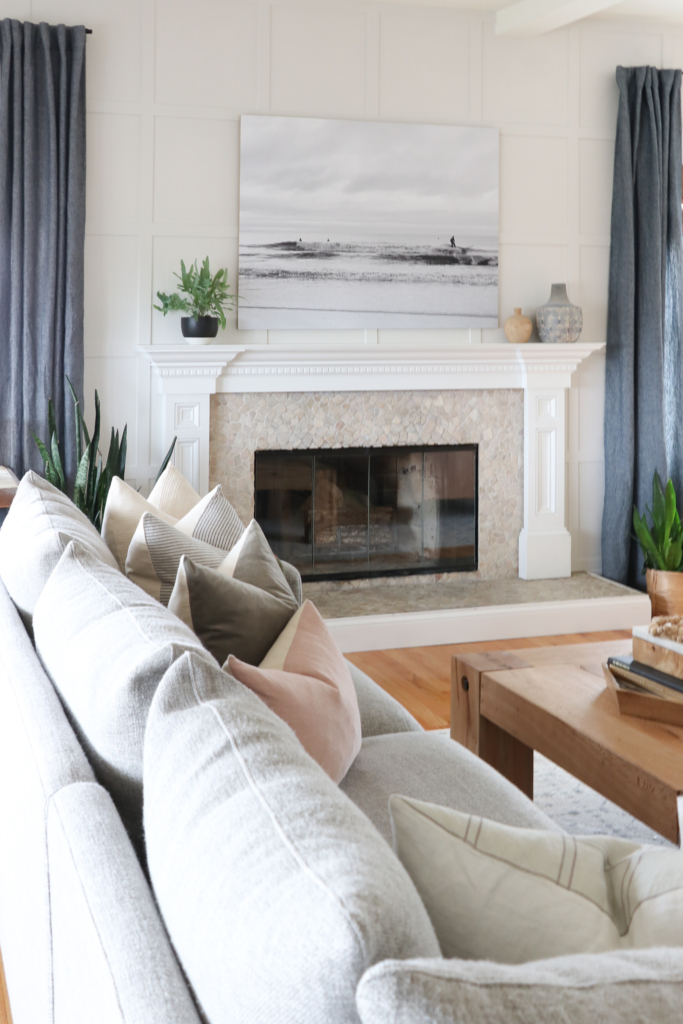 7. Let dry. Flip over carefully and add a secure backing. This part is important! If you make the art large in scale it will be heavy.
8. When you hang it on your wall be sure it is securely fastened to the back of your art and your screw/nail into a stud.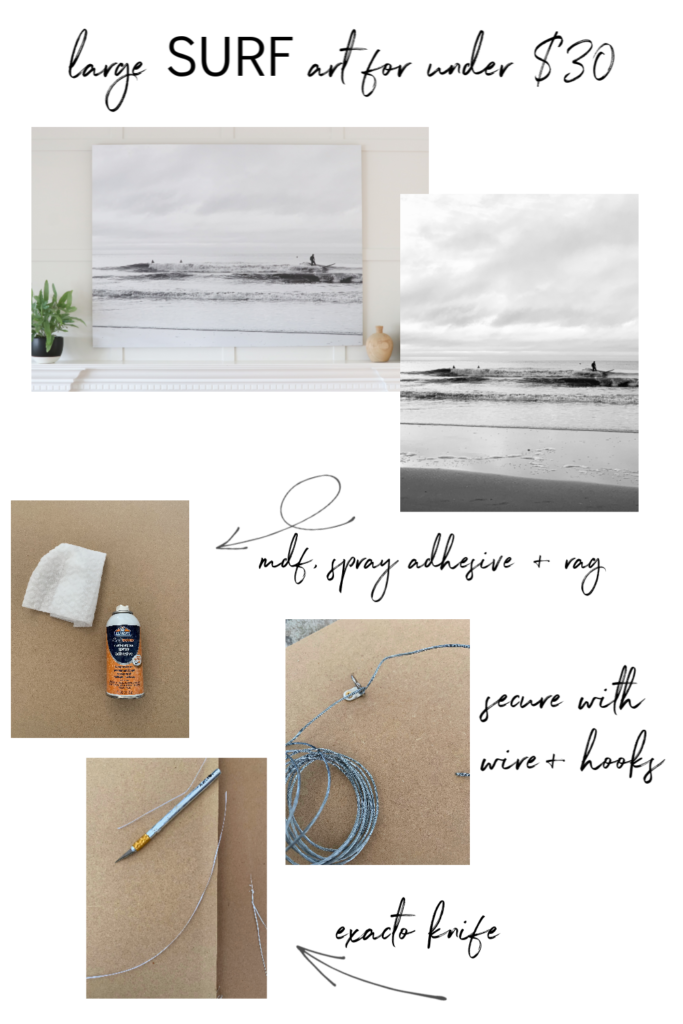 You can find the tutorial for the Batten Board Wall here…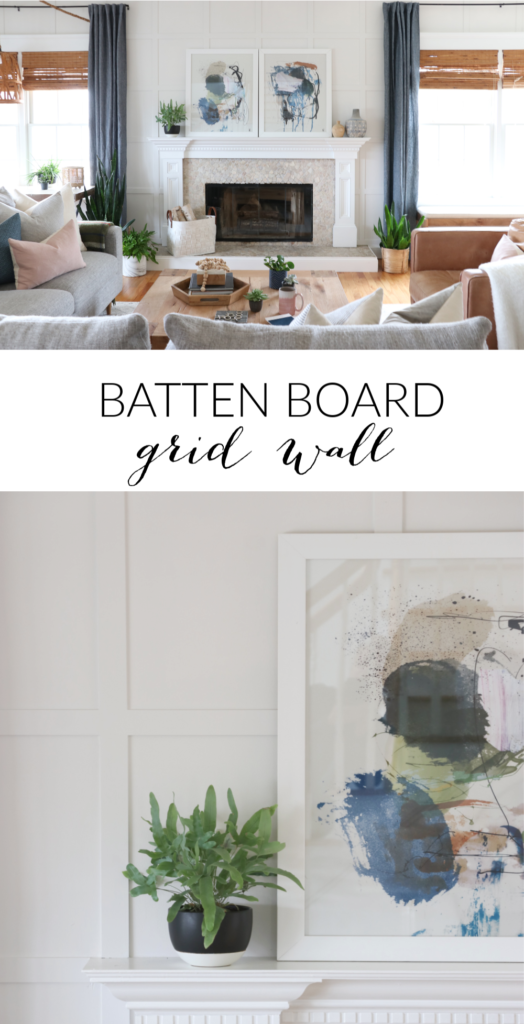 You can also find the pillows from this post at my shop City Farmhouse and Co.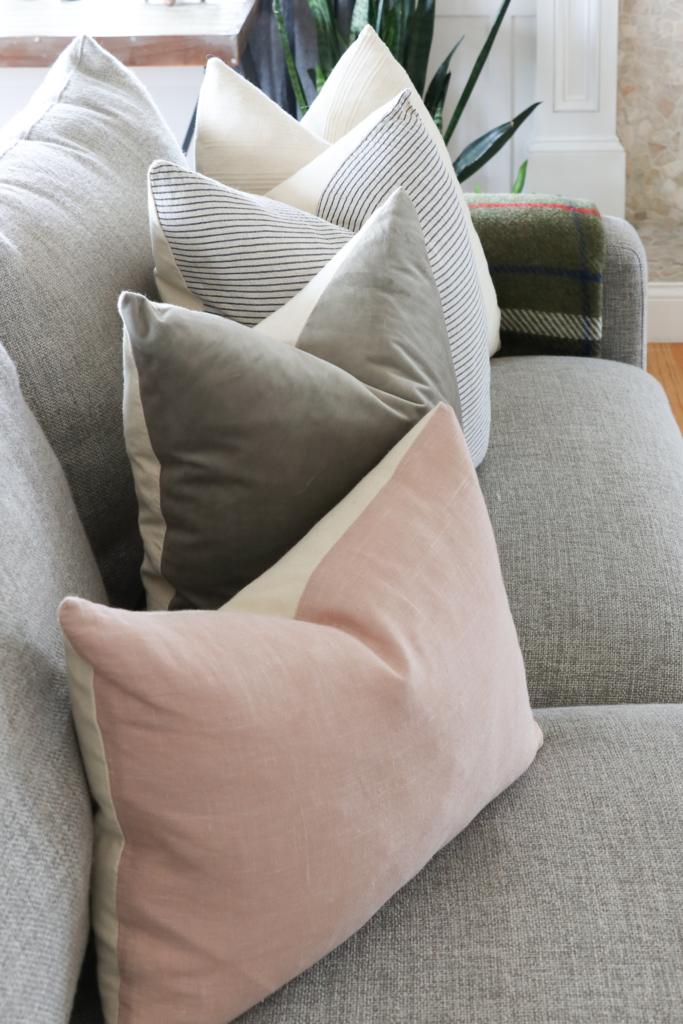 Have a happy day friends, stay healthy!