Join Me in Saying Thank You
I need your help! Join me and Lowe's in saying thank you to our frontline heroes by using your DIY skills at home for good. Through this nation wide effort we want to show our appreciation to all of the healthcare workers and first responders working tirelessly for us. We also want to recognize all of our service people from UPS, USPS, our states/counties getting up everyday to deliver for us. The truck drivers, grocery store clerks, restaurant workers, sanitation & warehouse workers, farmers and teachers all need our compassion, kindness and gratitude.  So starting April 6th and for the next few weeks we are all coming together to "Build Thanks" and send our messages through our neighborhoods and across social media.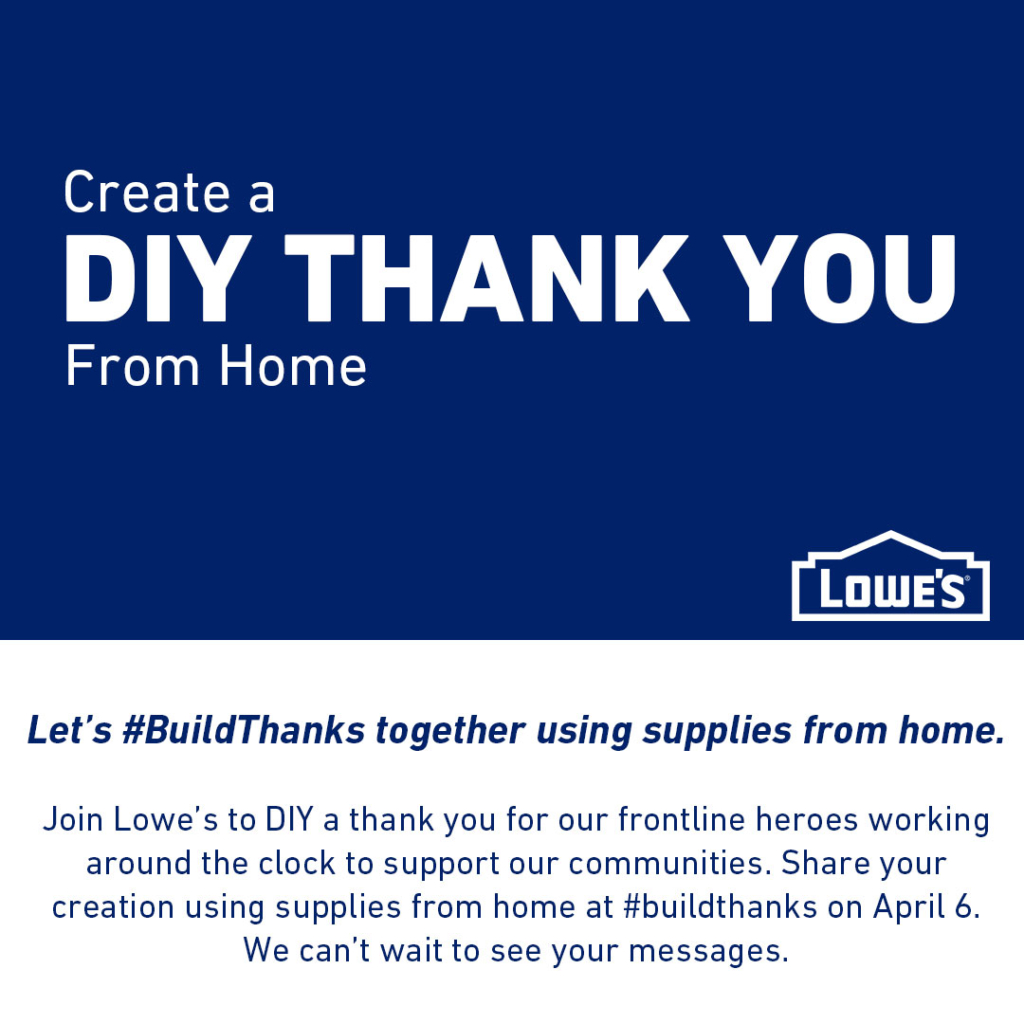 To join me and be a part of this DI-Together movement all you have to do is build a DIY thank you using ONLY things you have at home with your family. You can use chalk on your driveway, make a sign, use string lights, flowers and/or wood scraps then display them in your yard, window or home as a gesture of thanks to our community heroes.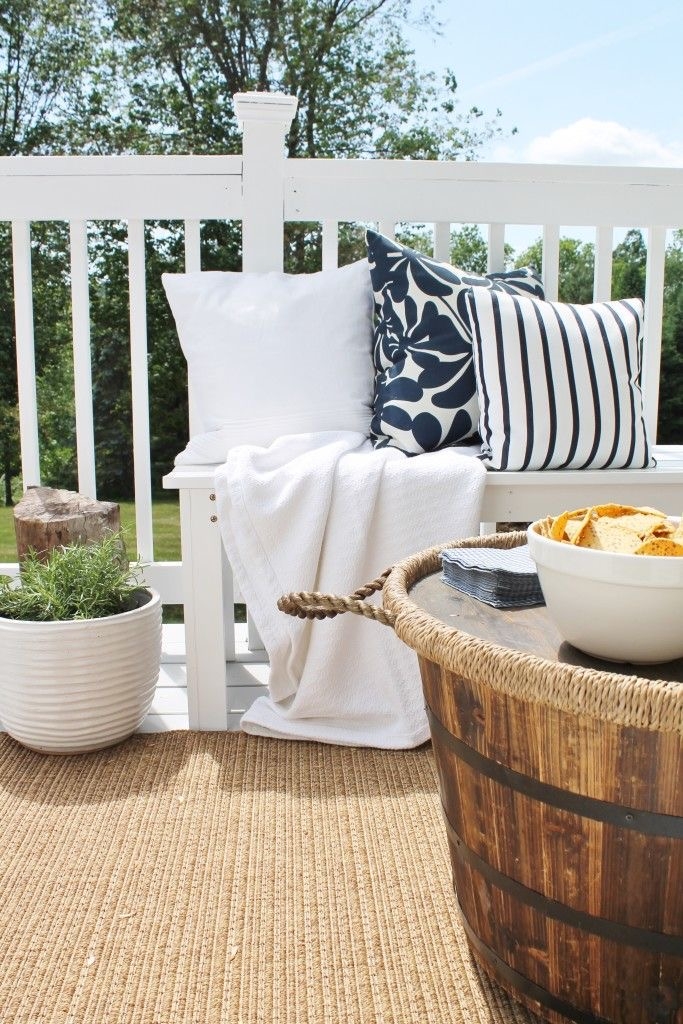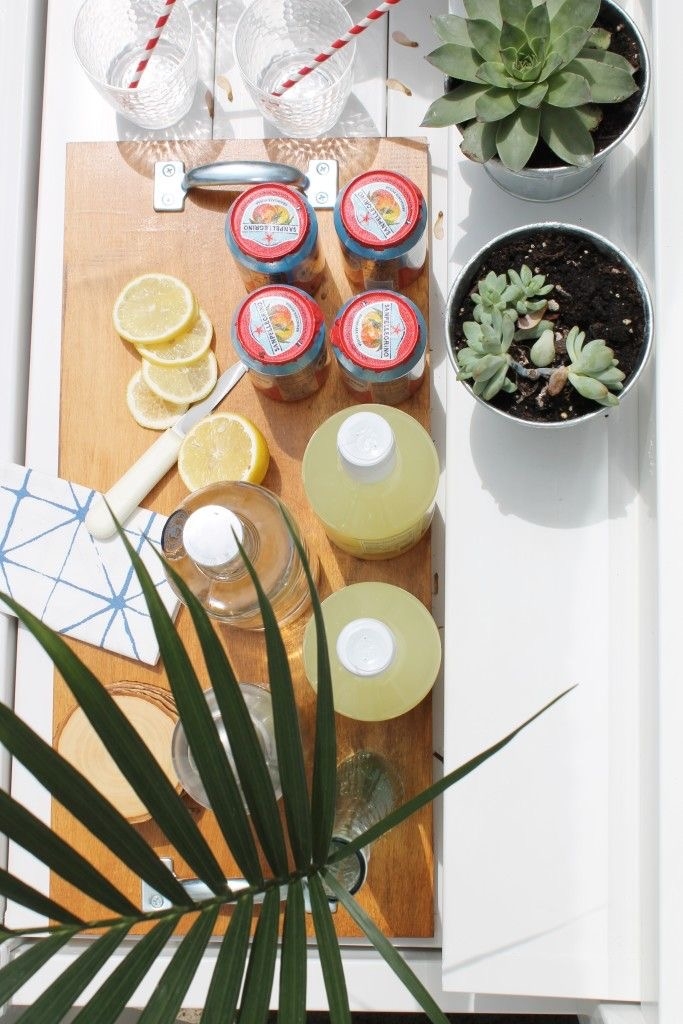 If you decide to post on social media be sure to tag Lowe's and use #buildthanks. Also, tag me so I can see. You can follow along with me as my family and I build ours.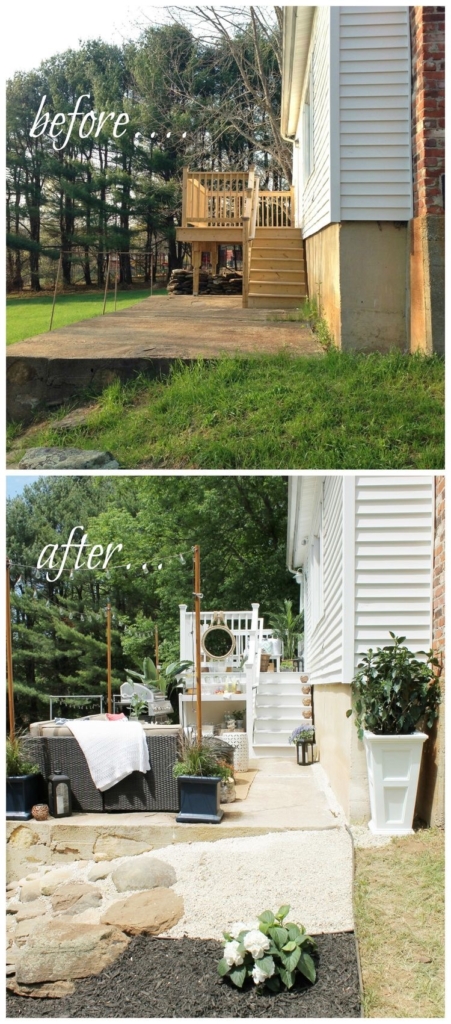 The important thing is that you participate, it doesn't have to be perfect. It doesn't not need to be shared on April 6 but can be, Lowe's is running this campaign for the next few weeks.
I also want to mention that Lowe's has already made a $100M donation towards the relief effort. They are also making a donation on my behalf to No Kid Hungry.
Hope to see your DI-Together sign soon!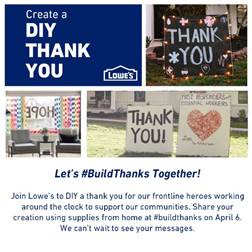 Stay healthy and well!